Alright city-folks we've got another country road trip for you and this one is a doosey! This indulgently majestic family home enjoys stunning views and that's just from standing in the driveway! The Ceres Gable House was designed by Ben Robertson, Director of Tecture architecture. He loving paid respect to the original residence that was built by the home owners in the 1990s, when they were in their twenties. He mission was to consolidate and design a space that would ultimately make this rural property more liveable. Well Ben, they don't get much more liveable than this! Let's take a look: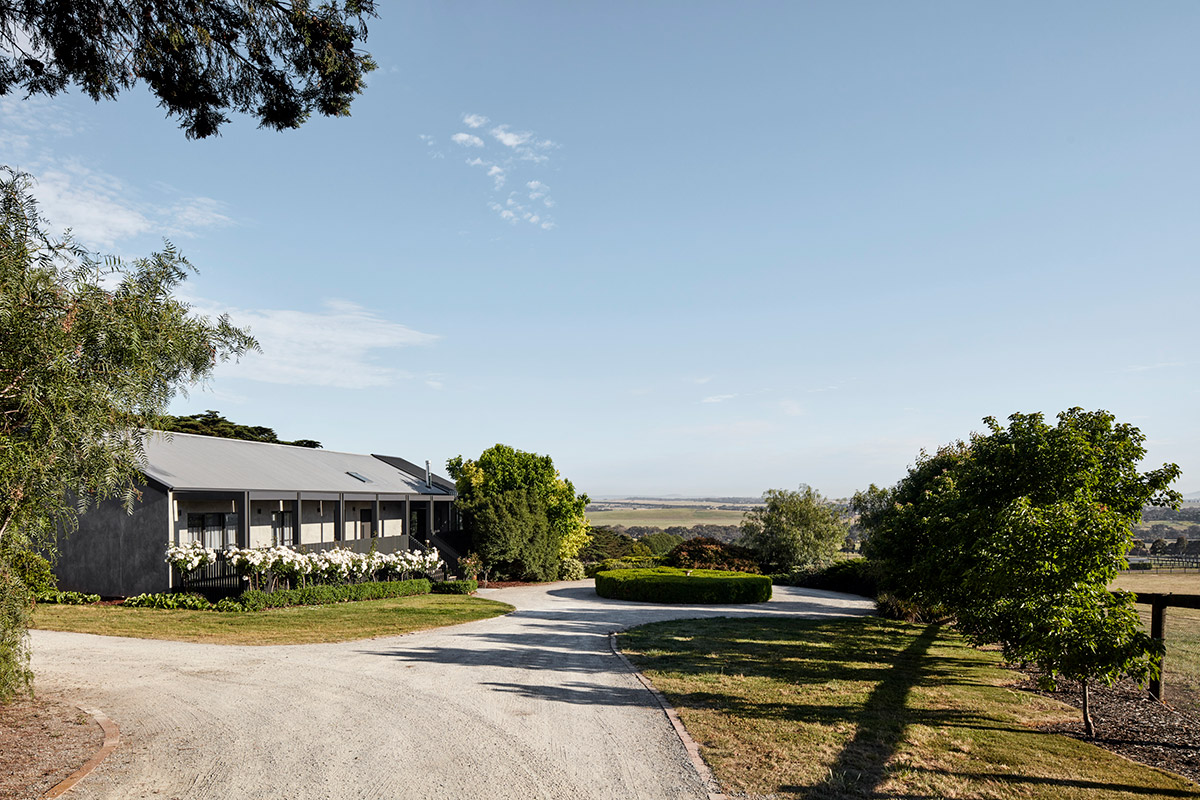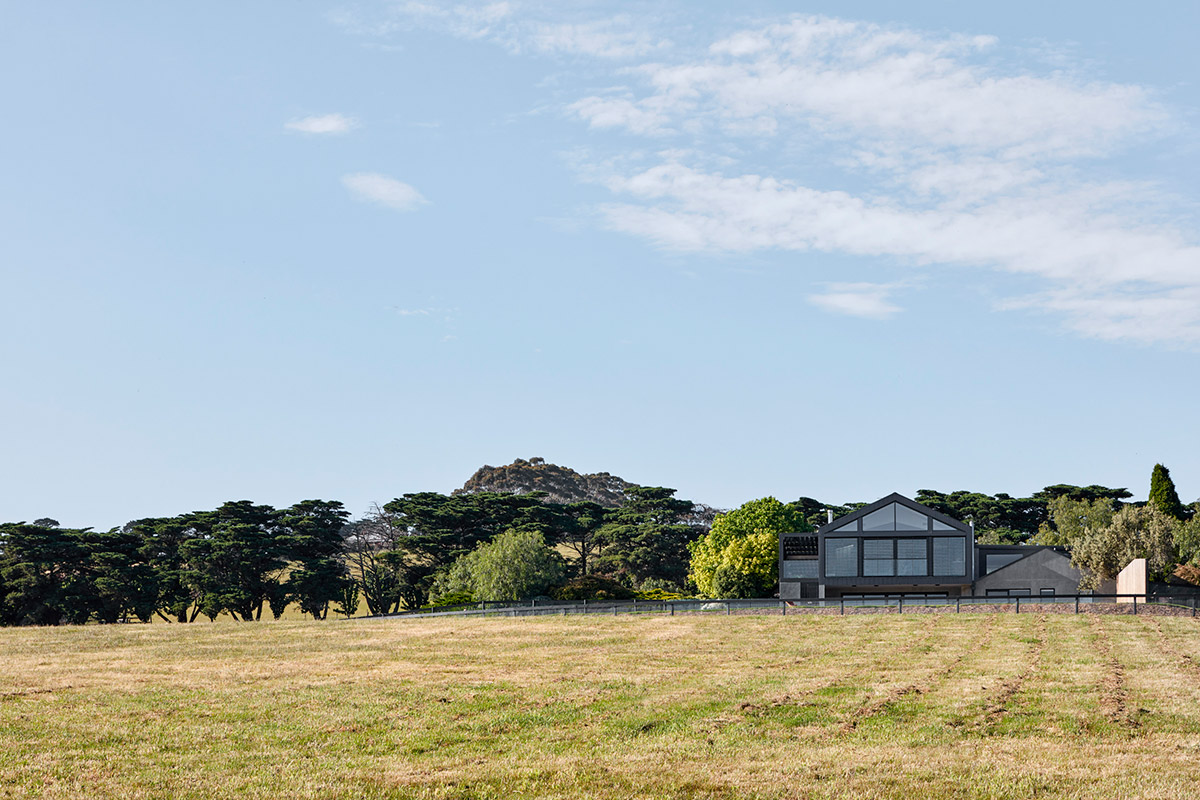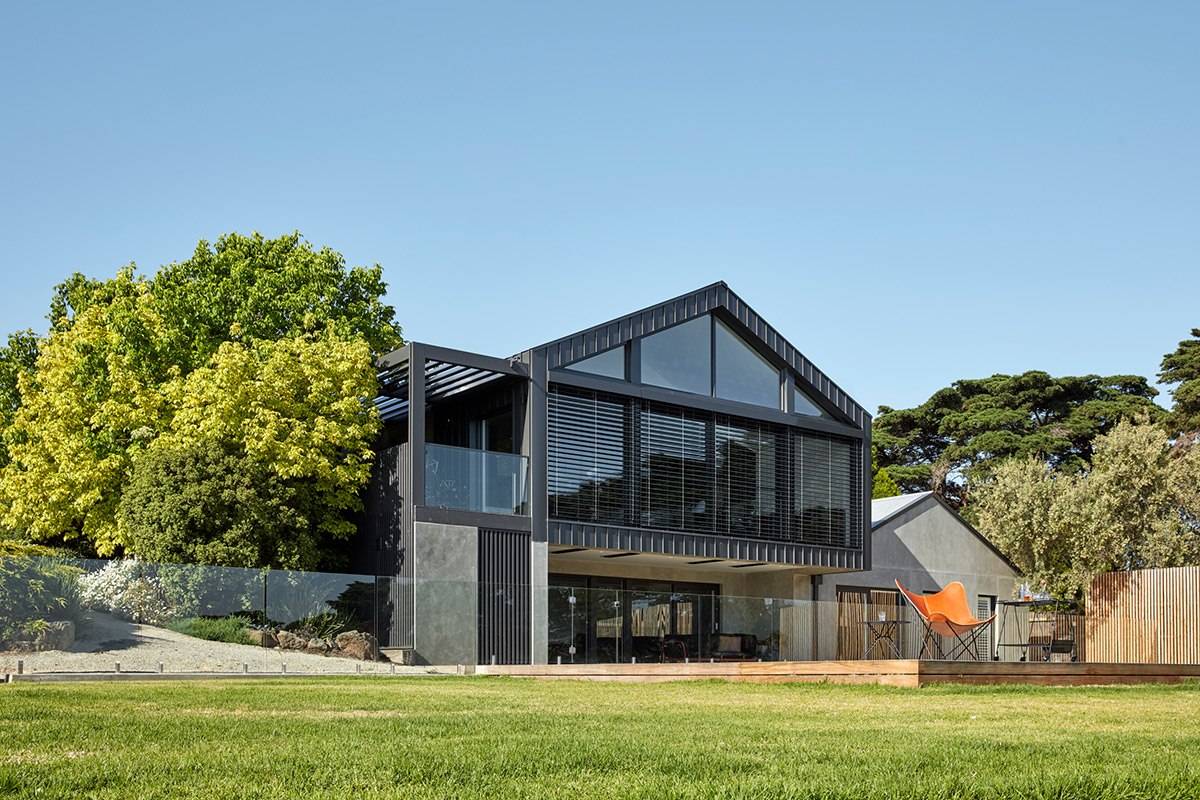 Ben Robertson has confessed that he always tries to tell a story through his design. "There is always a meaning behind something and why it's been chosen" Ben says. This project was especially important as it was the client's first home, so their was plenty of emotional attachment linked to the original house. Ben and his team responded to this and designed with the idea of retaining as much of the original structure as possible.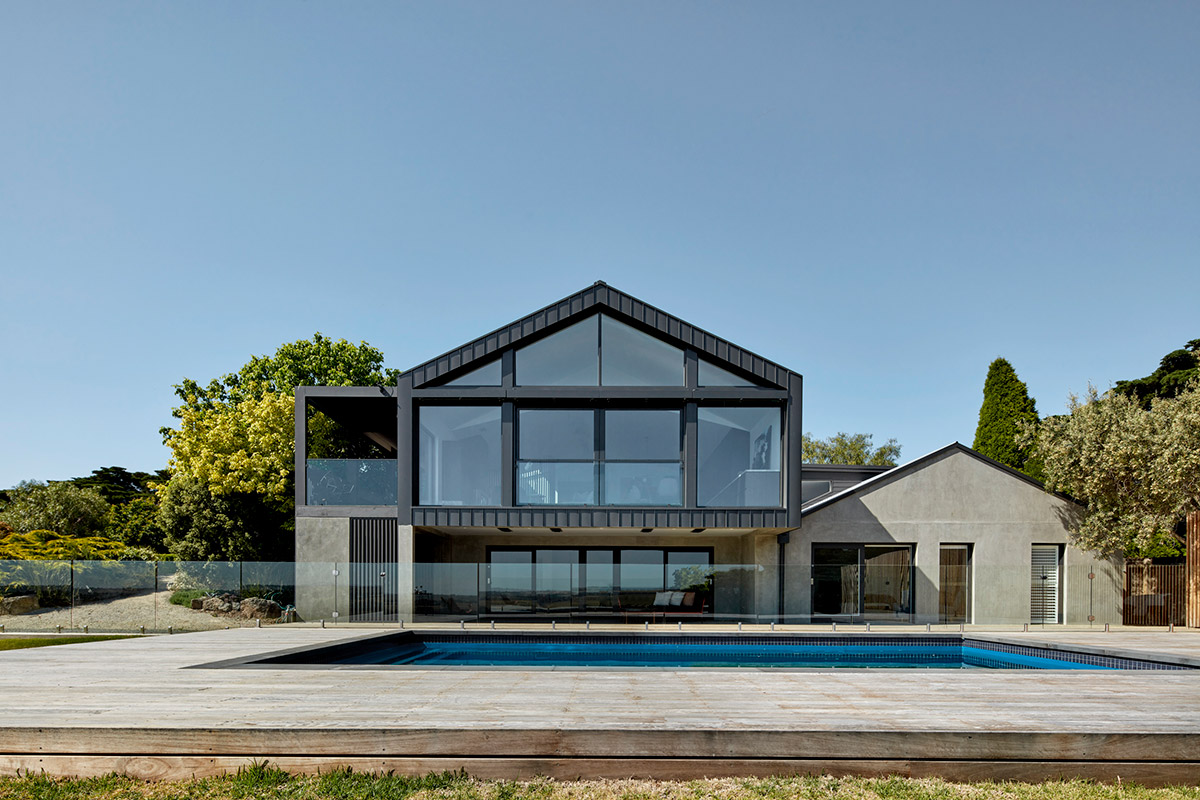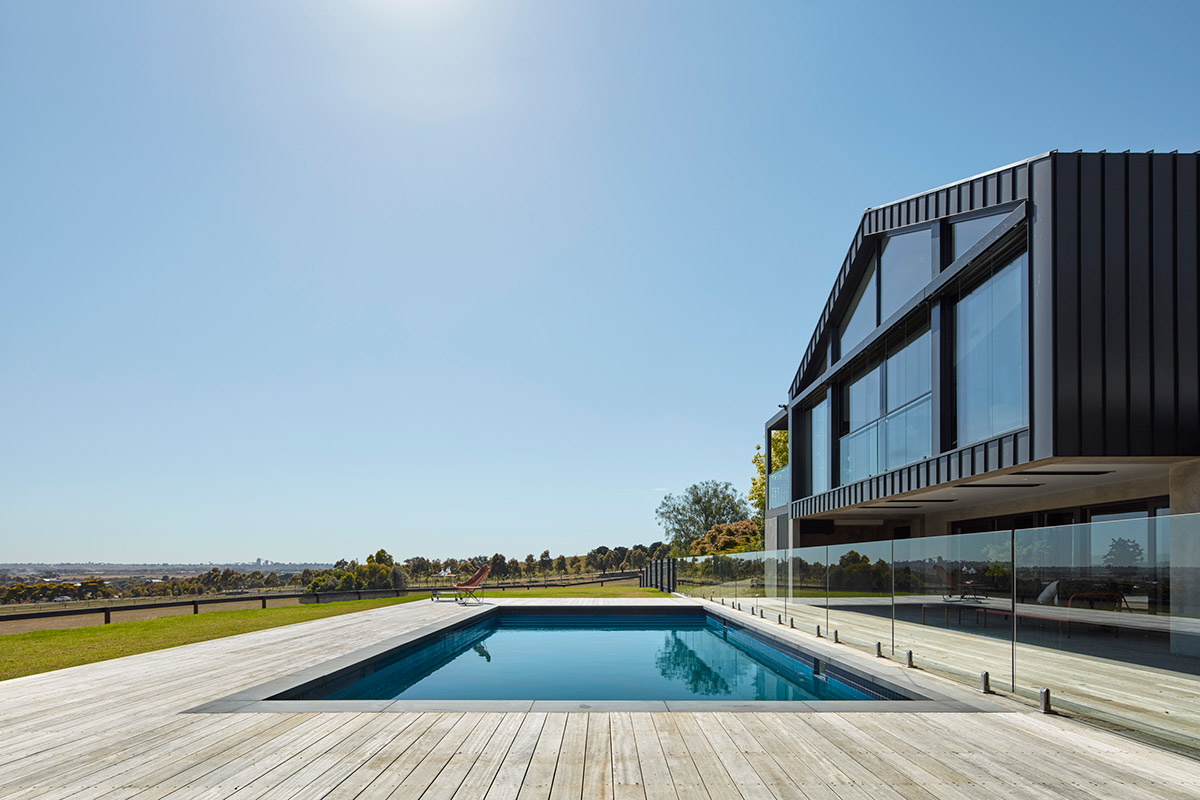 Paying homage to the original grey concrete, the choice to use of dark colourbond cladding accentuates this and creates a modern, luxe aesthetic. Also creating a harmonious contrast between the old and the new.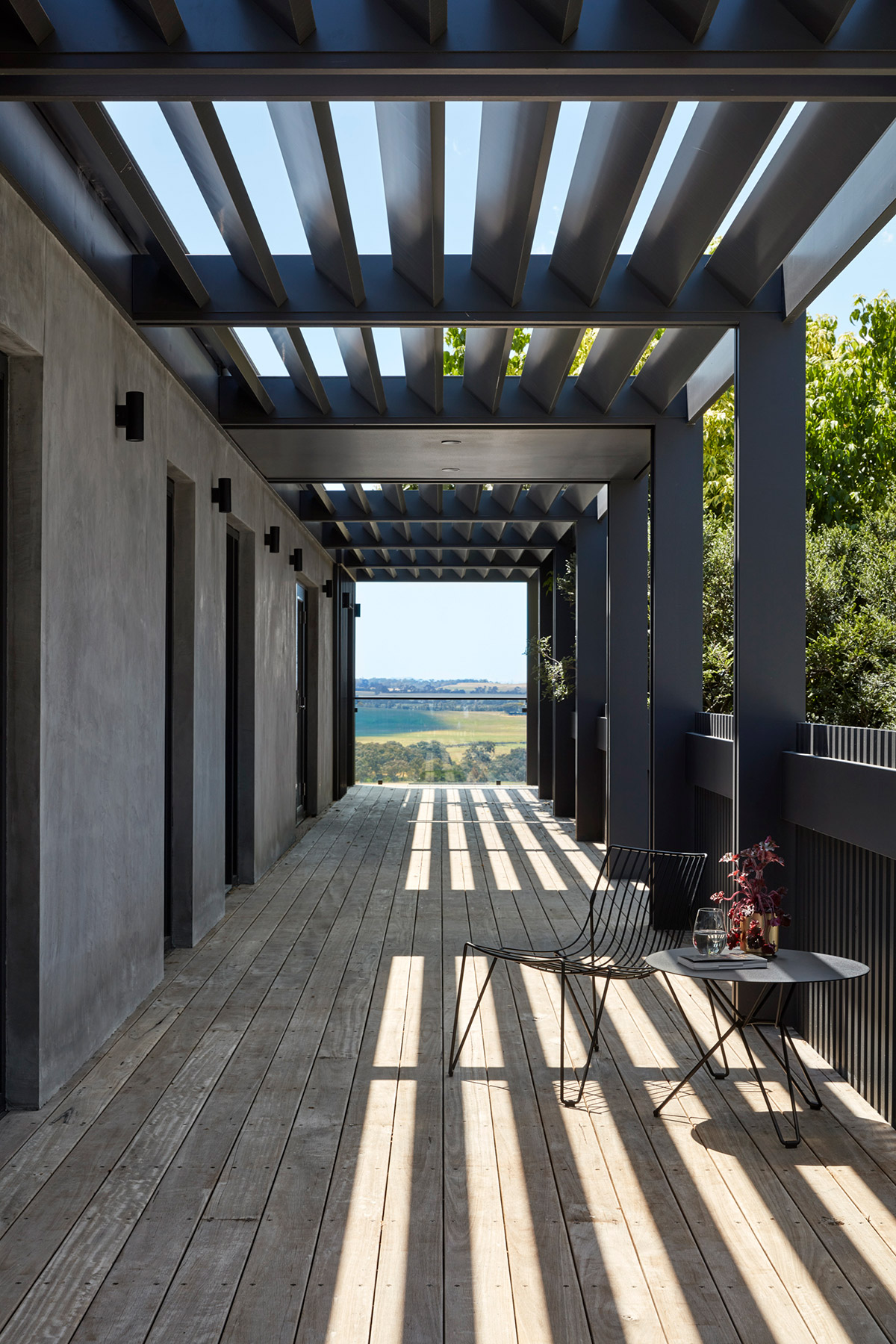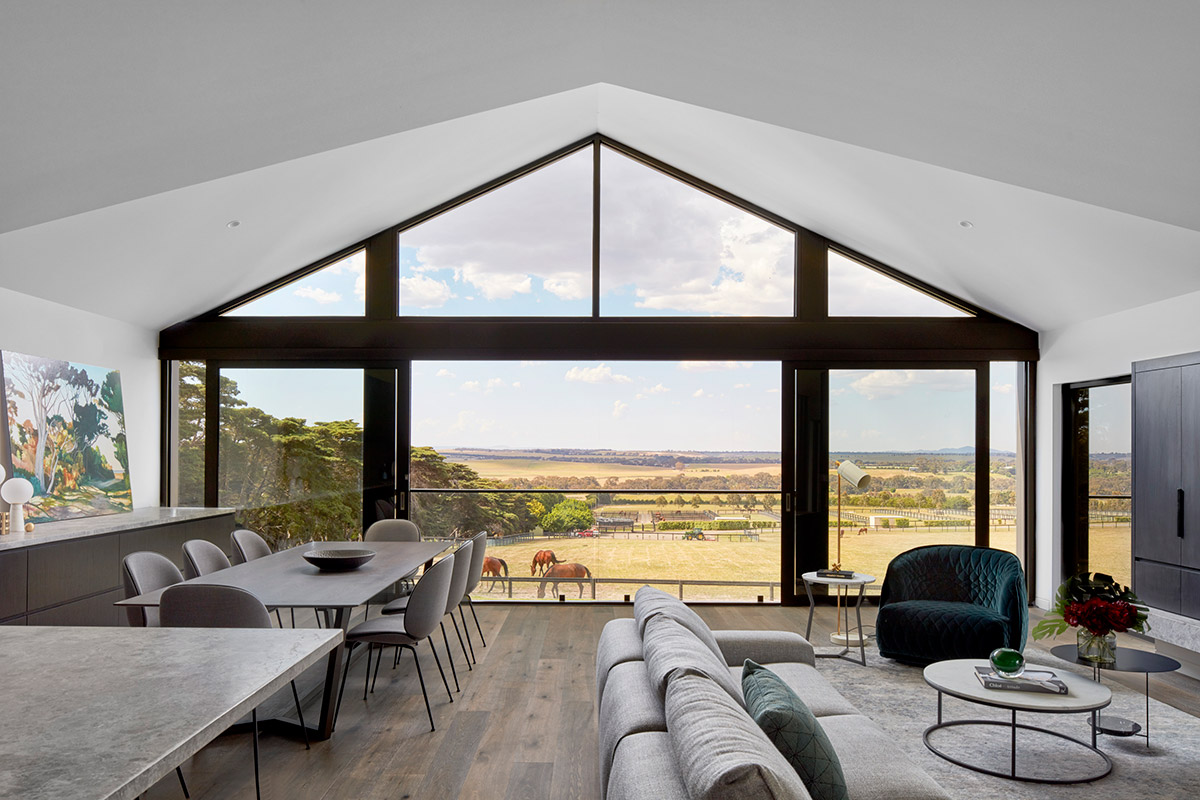 A floor-to-ceiling glass window stands as the home's focal point, closing the gap between indoor and outdoor. This subtle division allows an abundance of natural light to flood through the interiors, creating a warm and inviting space for the home owners to enjoy. Glazed windows open to allow ventilation and for further connection to the outdoors. The open plan structure provides an expansive appeal to the home, however the overall layout and living spaces are not too large and have been made specifically to suit the family's needs. The interiors boast both simplicity together with a healthy dash of luxury, creating a secluded haven that is definitely not your average rural home.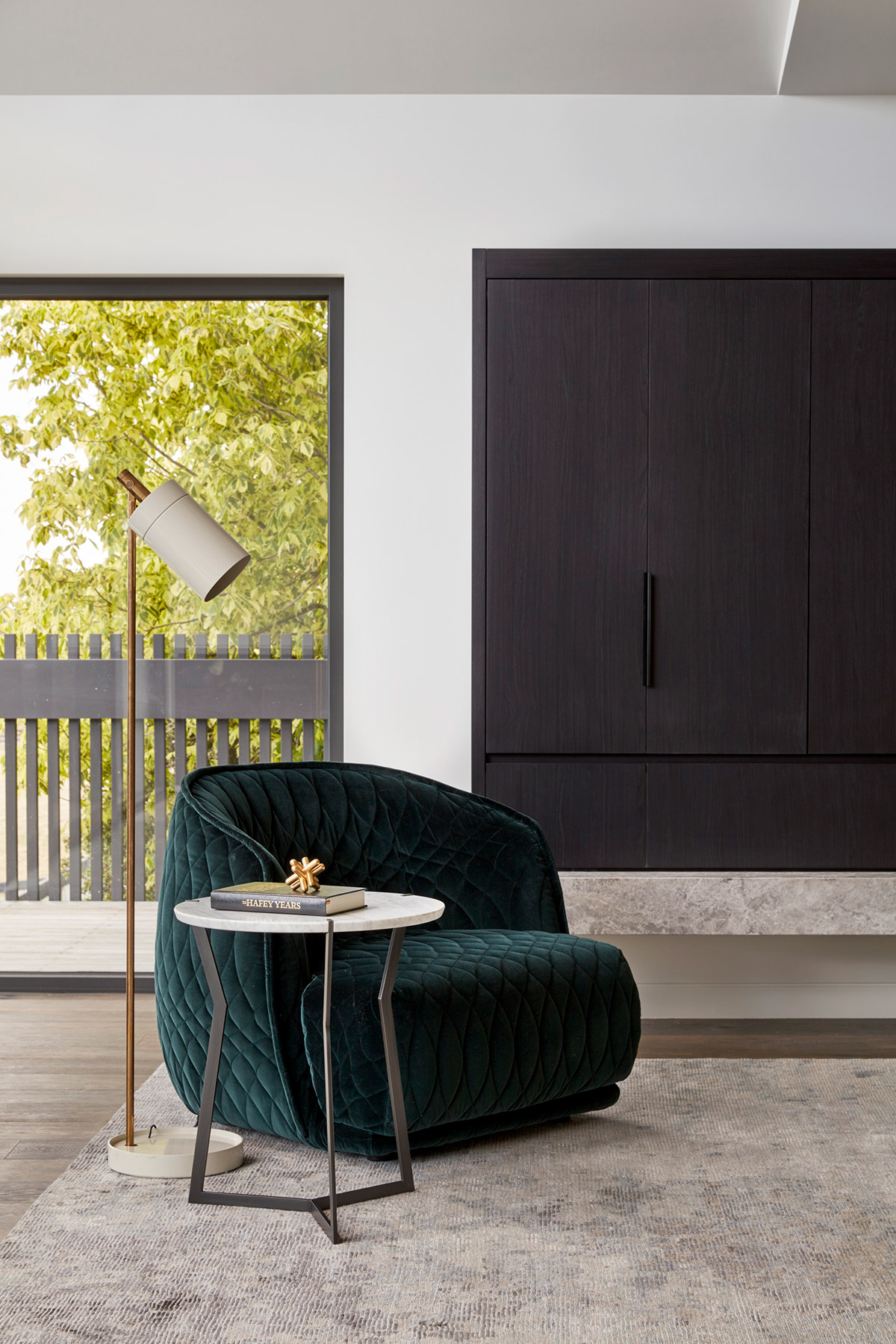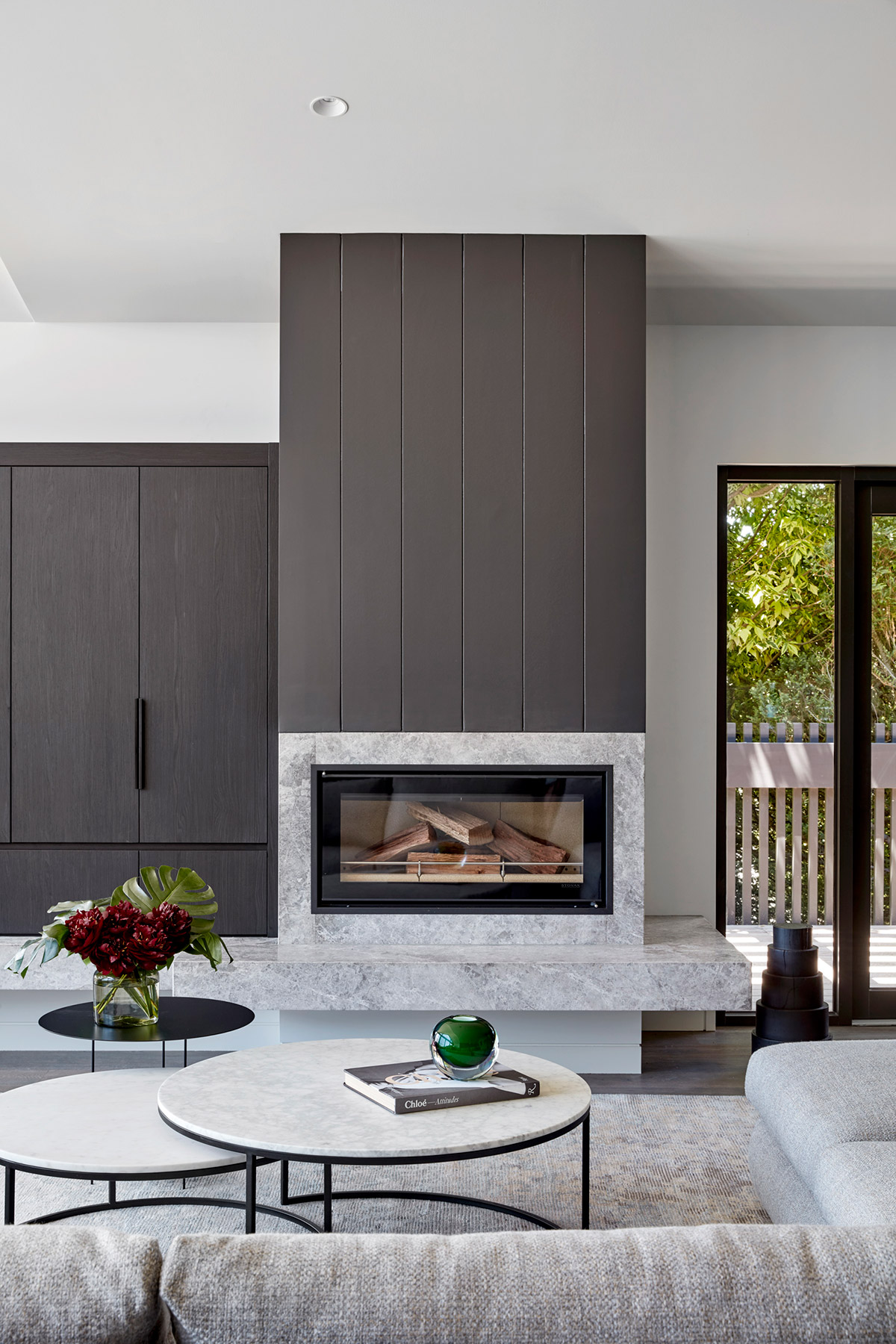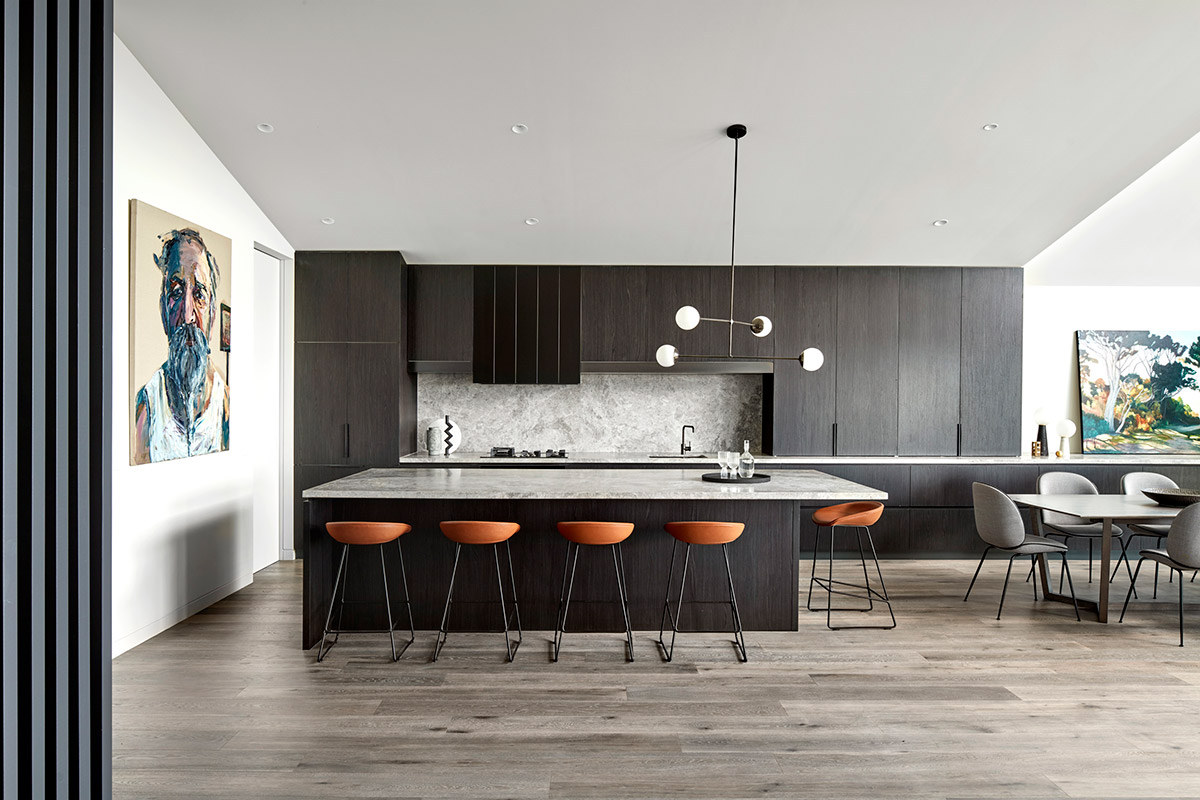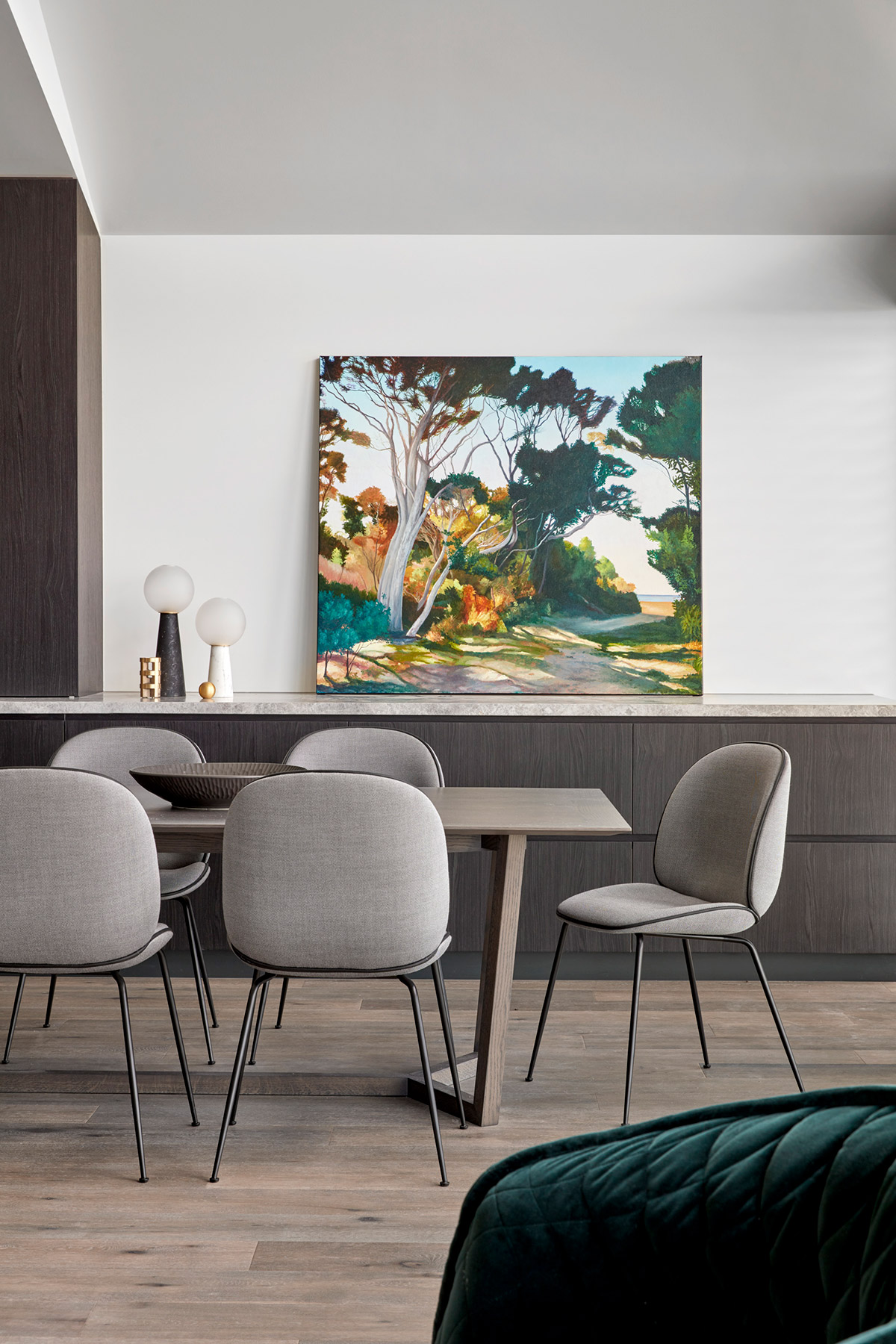 Custom Volker Haug chandeliers feature in the stairwell and are a subtle reference of the history of the property and its connection with horses.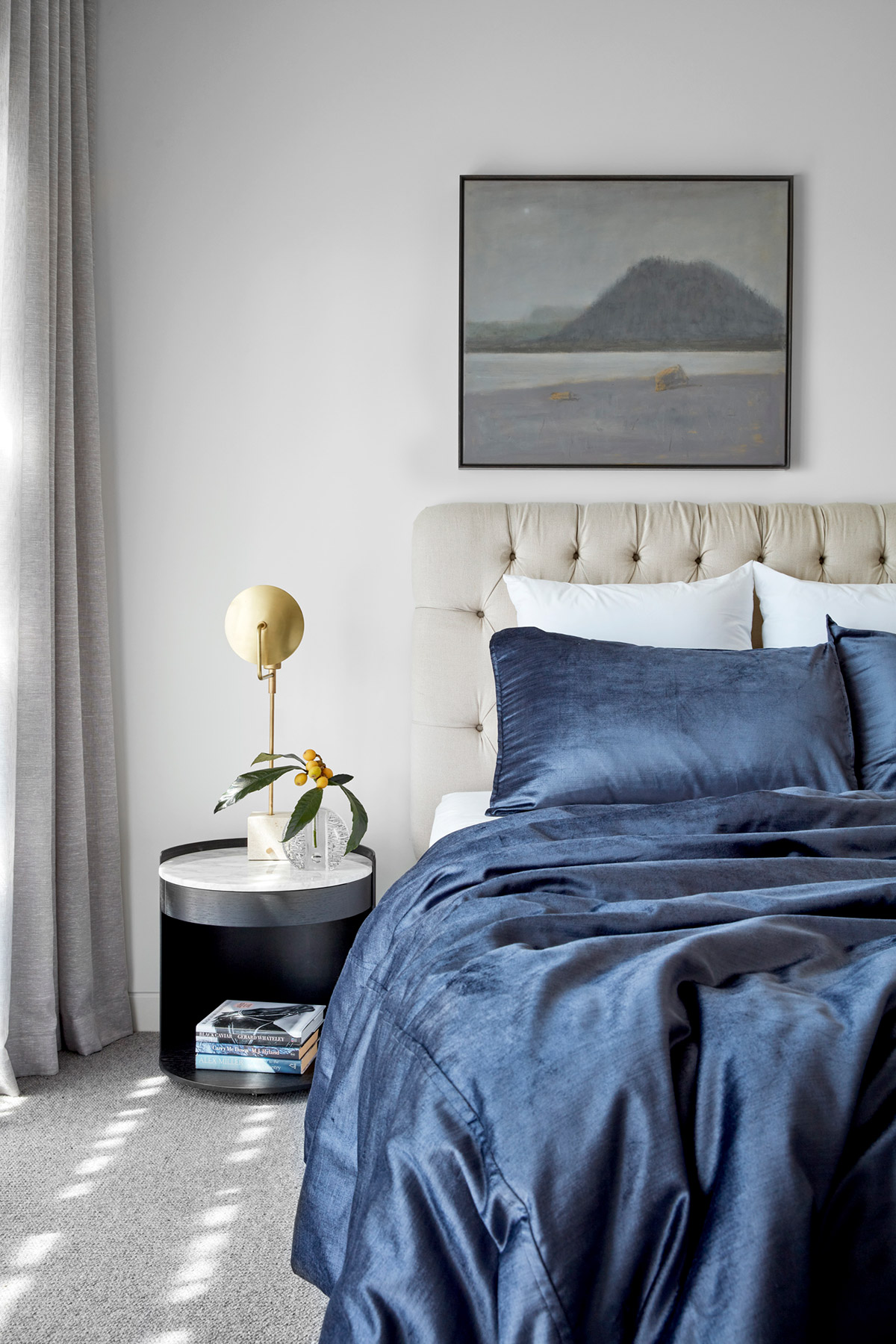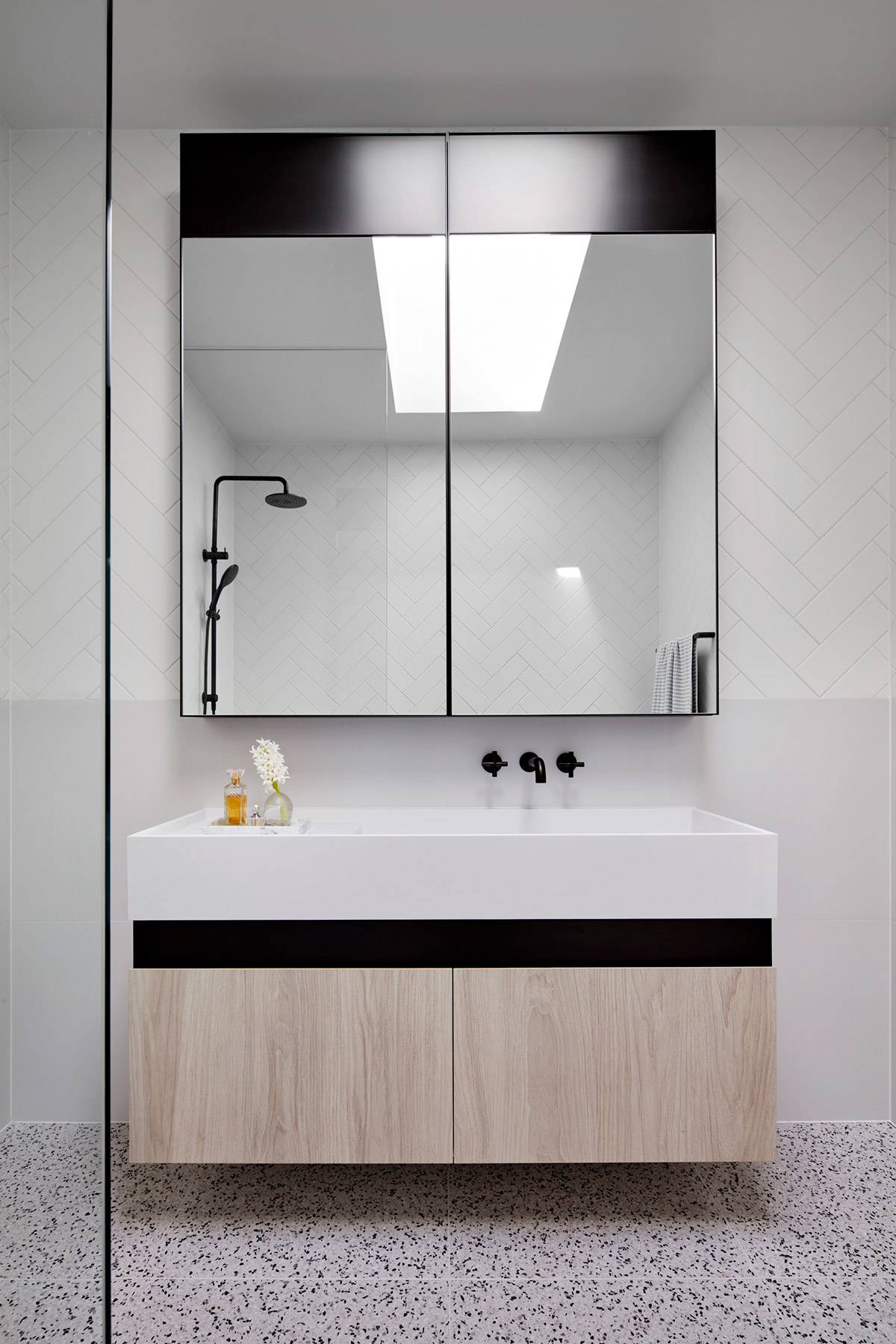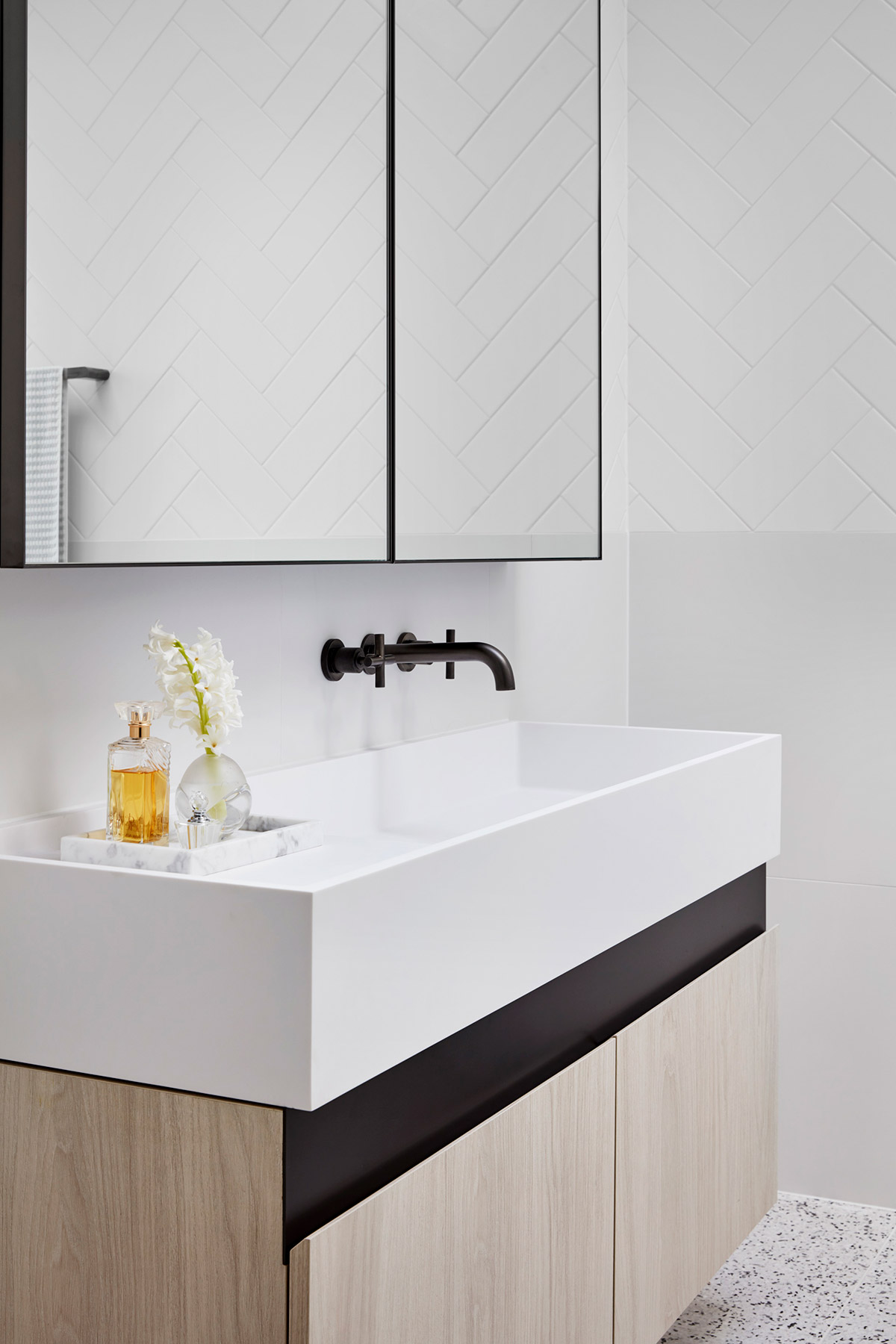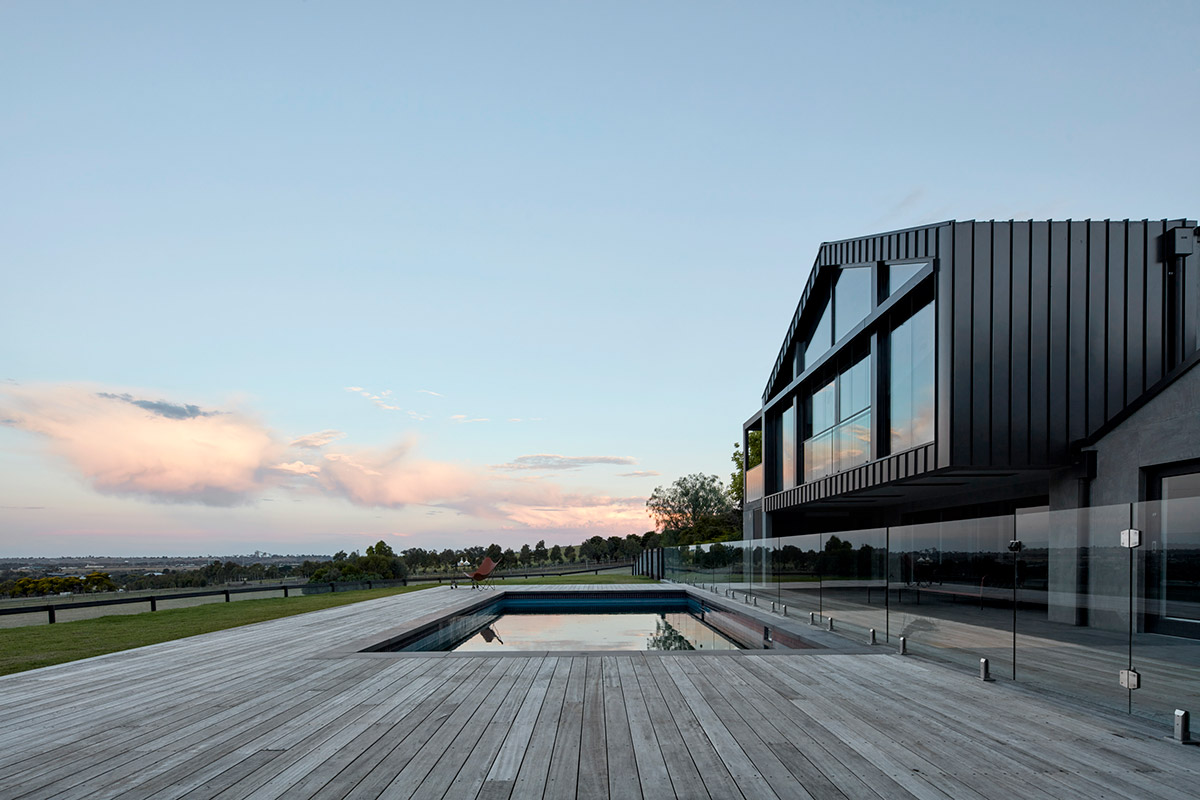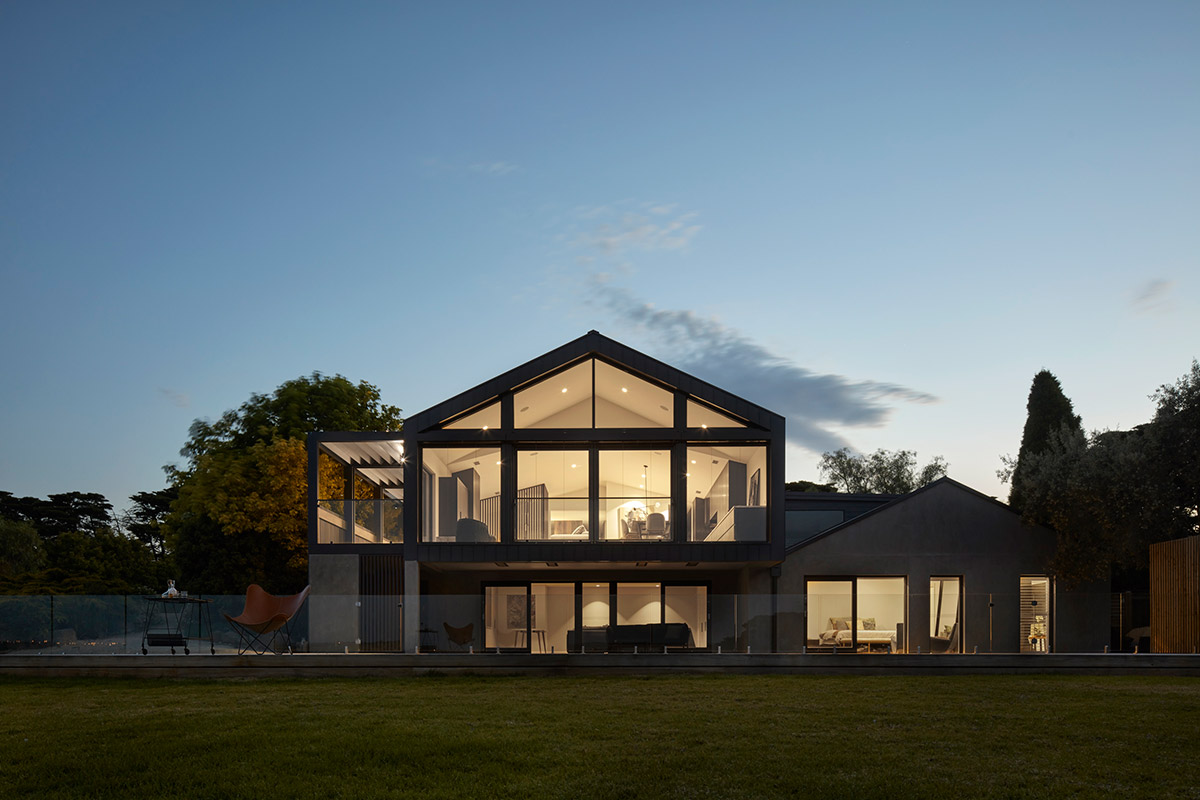 Build by Built By Wilson, Styled by Swee Design, Photography by Peter Clarke.