Tonic Design's ingenious design creations are featured in C Residence, a modern day, mid-century influenced family home. This home is designed to be sustainable and practical, nestled in harmony with the bushlands of Cedar Creek's scenic valley. Shall we take a closer look?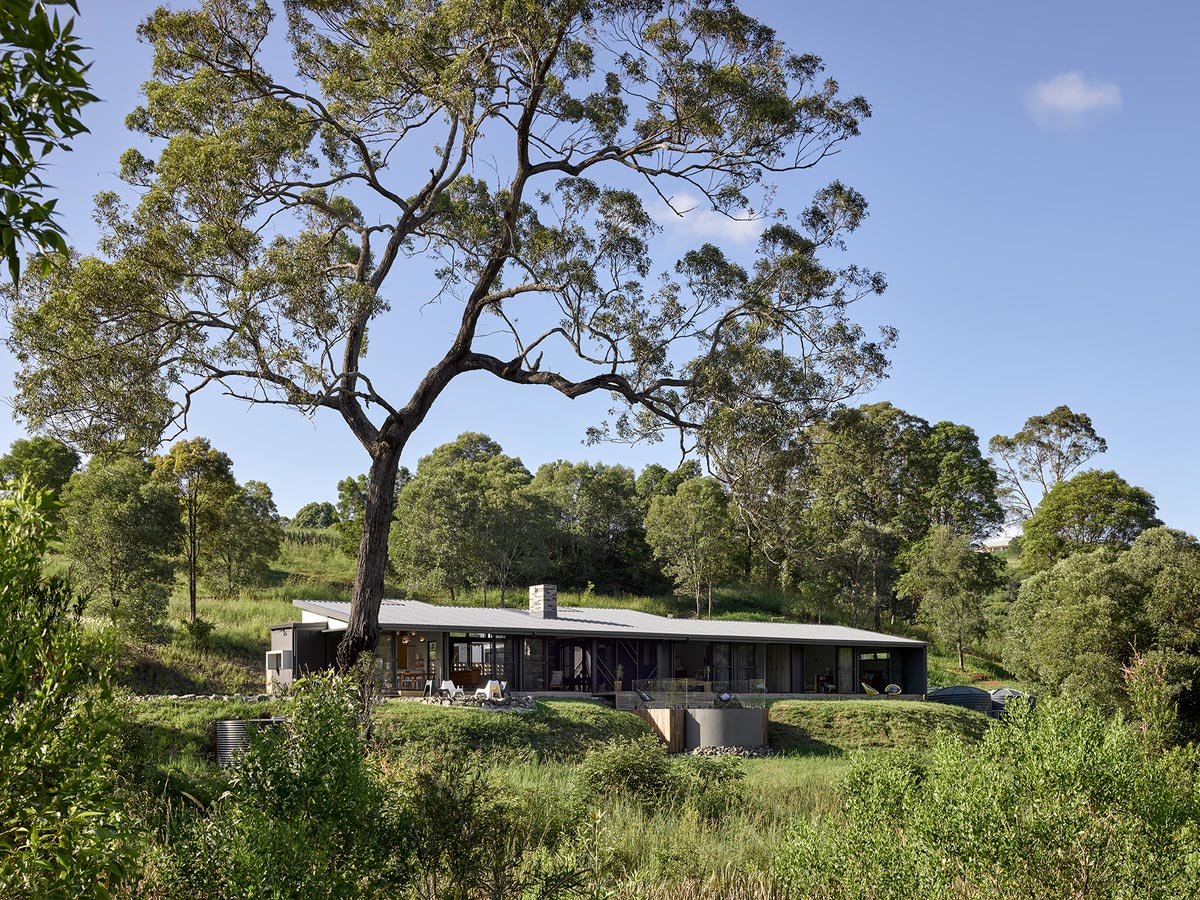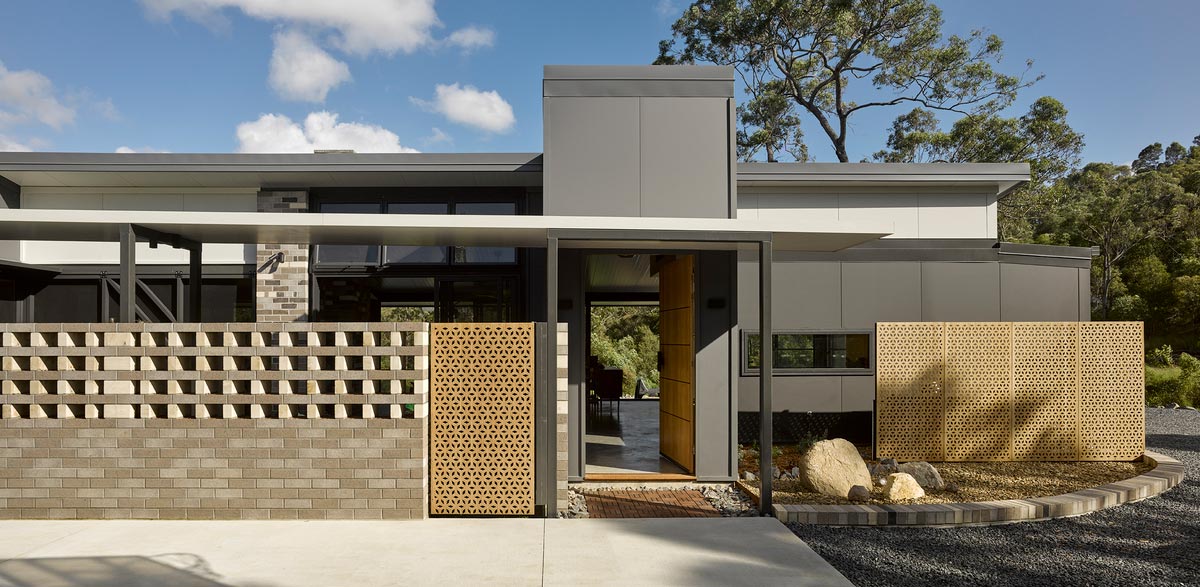 In an effort to show that simple, sustainable living and modern homes can work together seamlessly, the initial design was a long, narrow, low-set house that followed the sun's path, let in the natural breeze and stood in the sloping landscape. All living spaces were also connected to the view, allowing the family to appreciate living in a rural setting.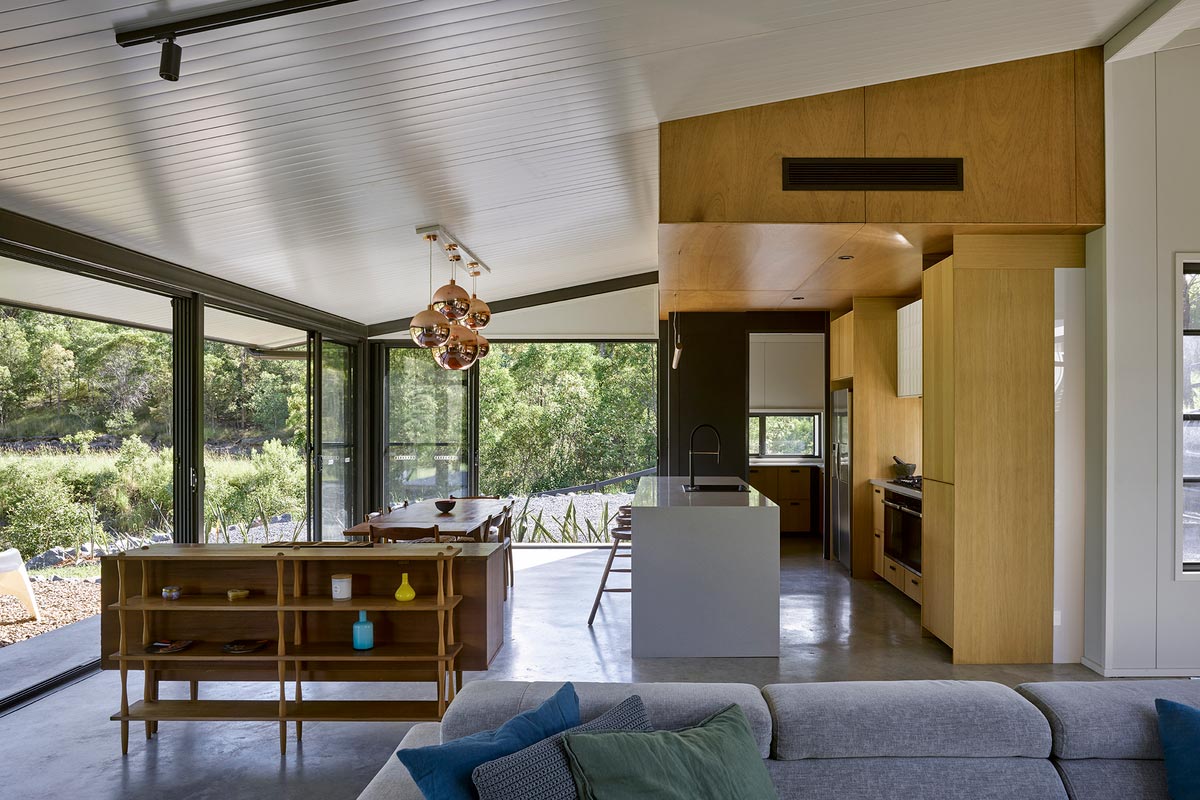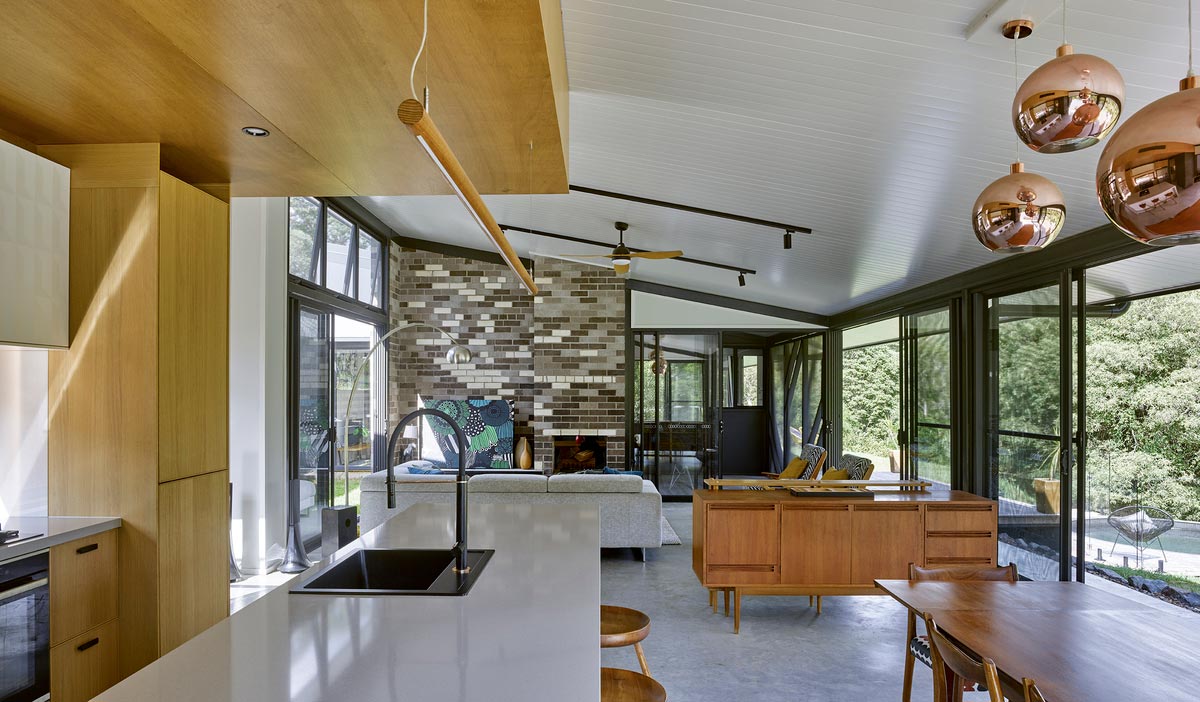 Different areas of the building, also known as zones, are linked in a multidimensional way. On the inside, they are linked by hallways, while on the outside, they are connected by central breezeways that open and close depending on the time of day or season.
The house is considered "off the grid" because it has its own solar power and battery system, as well as its own wastewater treatment and tank water. Recycled brick and concrete captures solar heat during the winter and provides insulation and offers better ventilation during the summer months.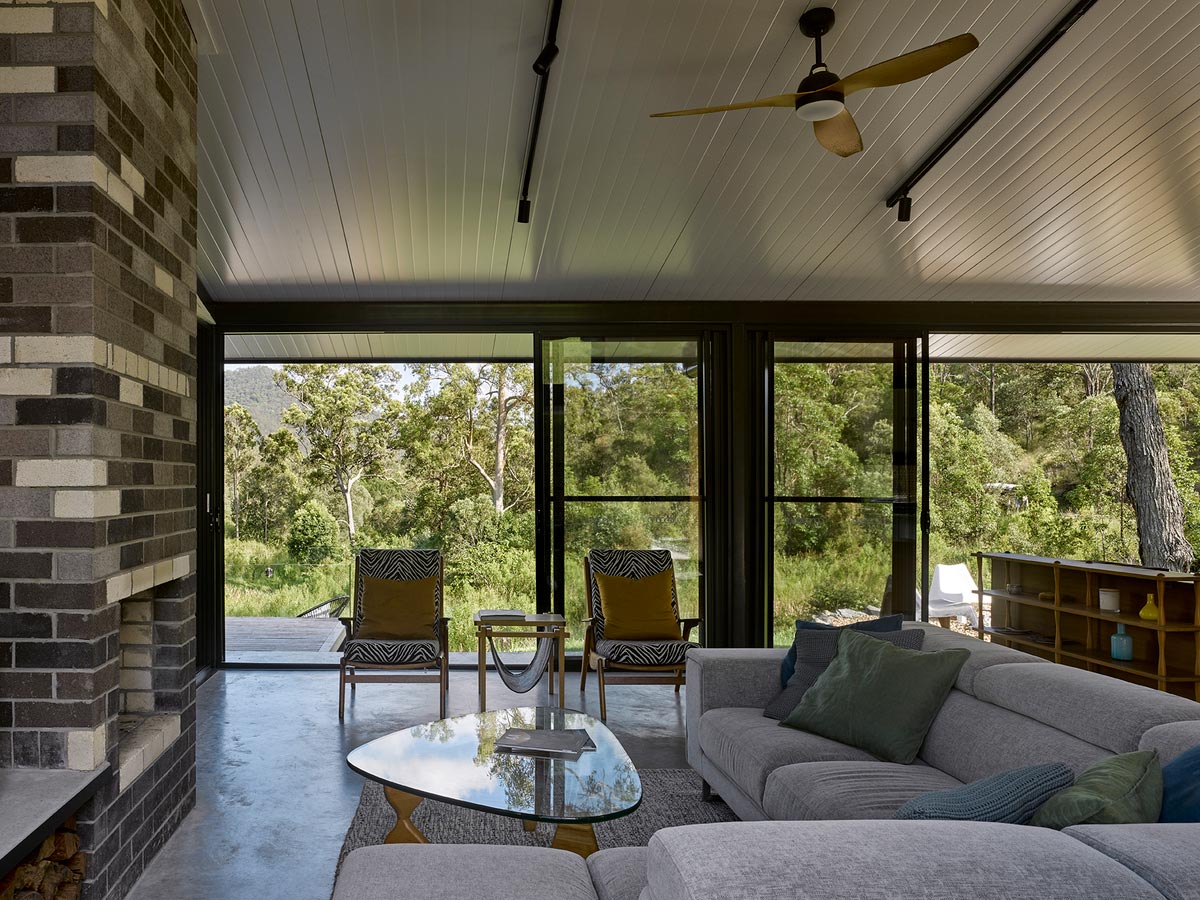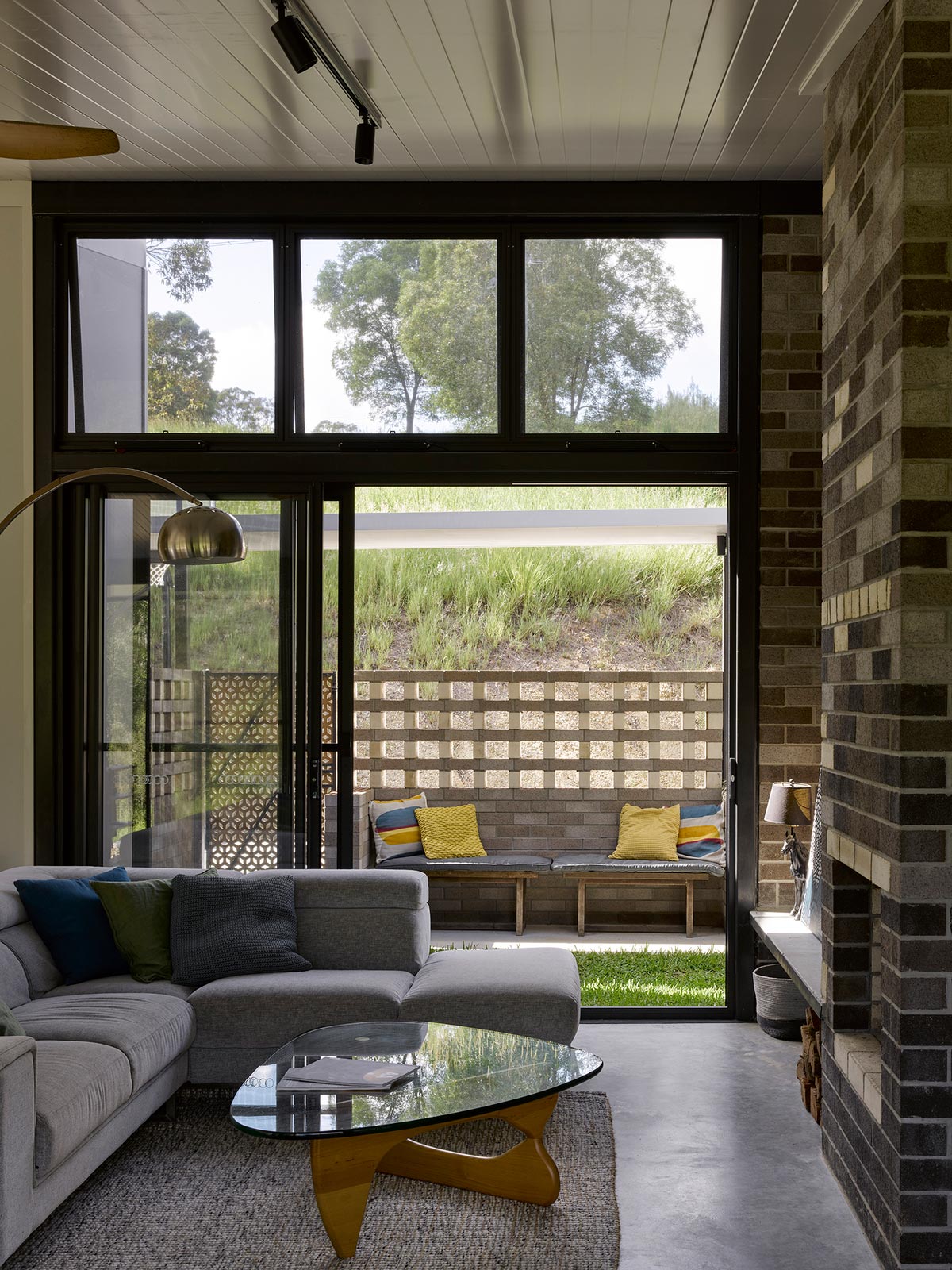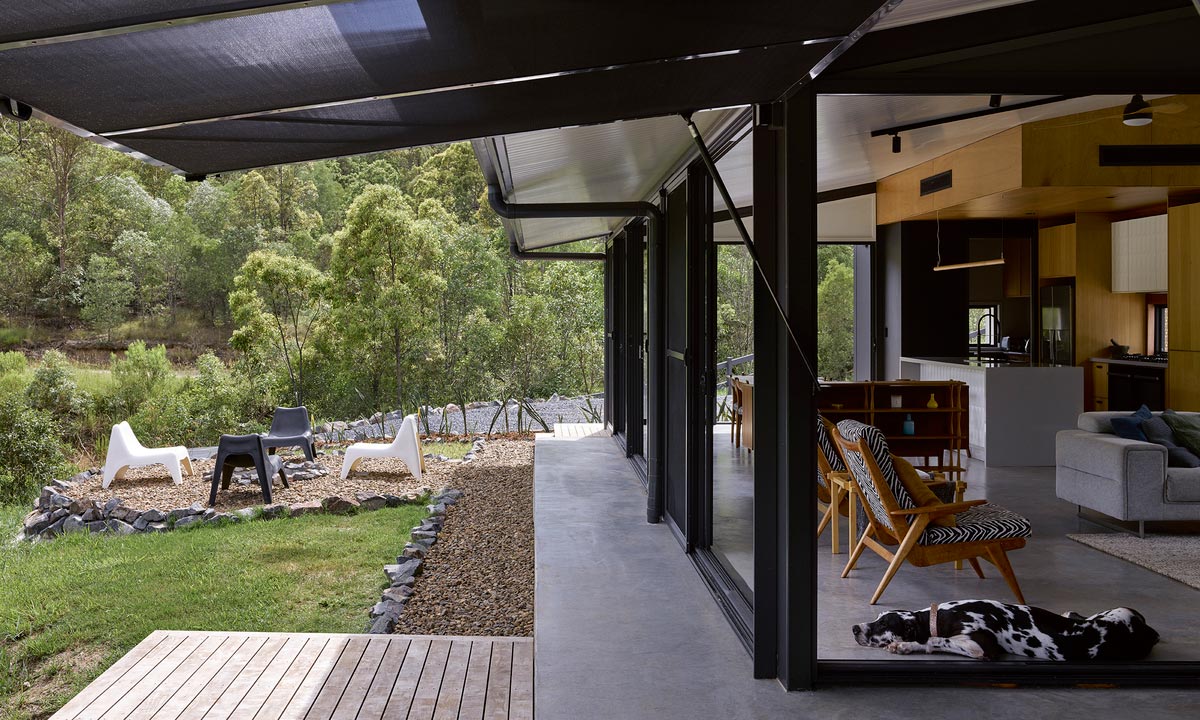 Being sustainable and off the grid, large, wide windows accentuated with bold, black frames are used. This gives way to sunlight and the natural breeze to enter.
Muted colours such as white and wood finishings are utilized in the interior to give a modern, yet homely feel. This also makes the areas bright and sunny. Neutral, grey blinds were installed to keep the sunlight out and keep the rooms cool, especially during the warmer months.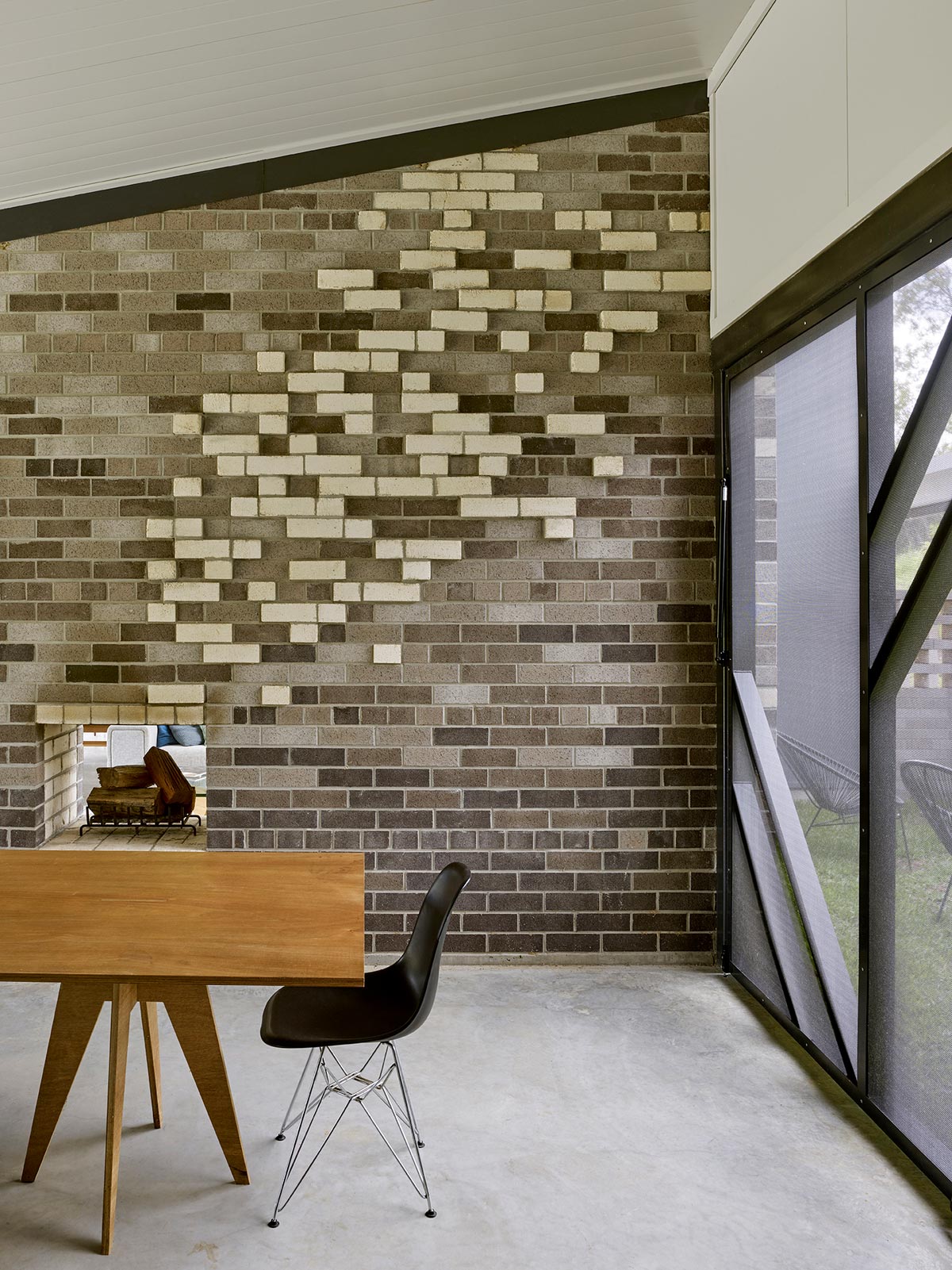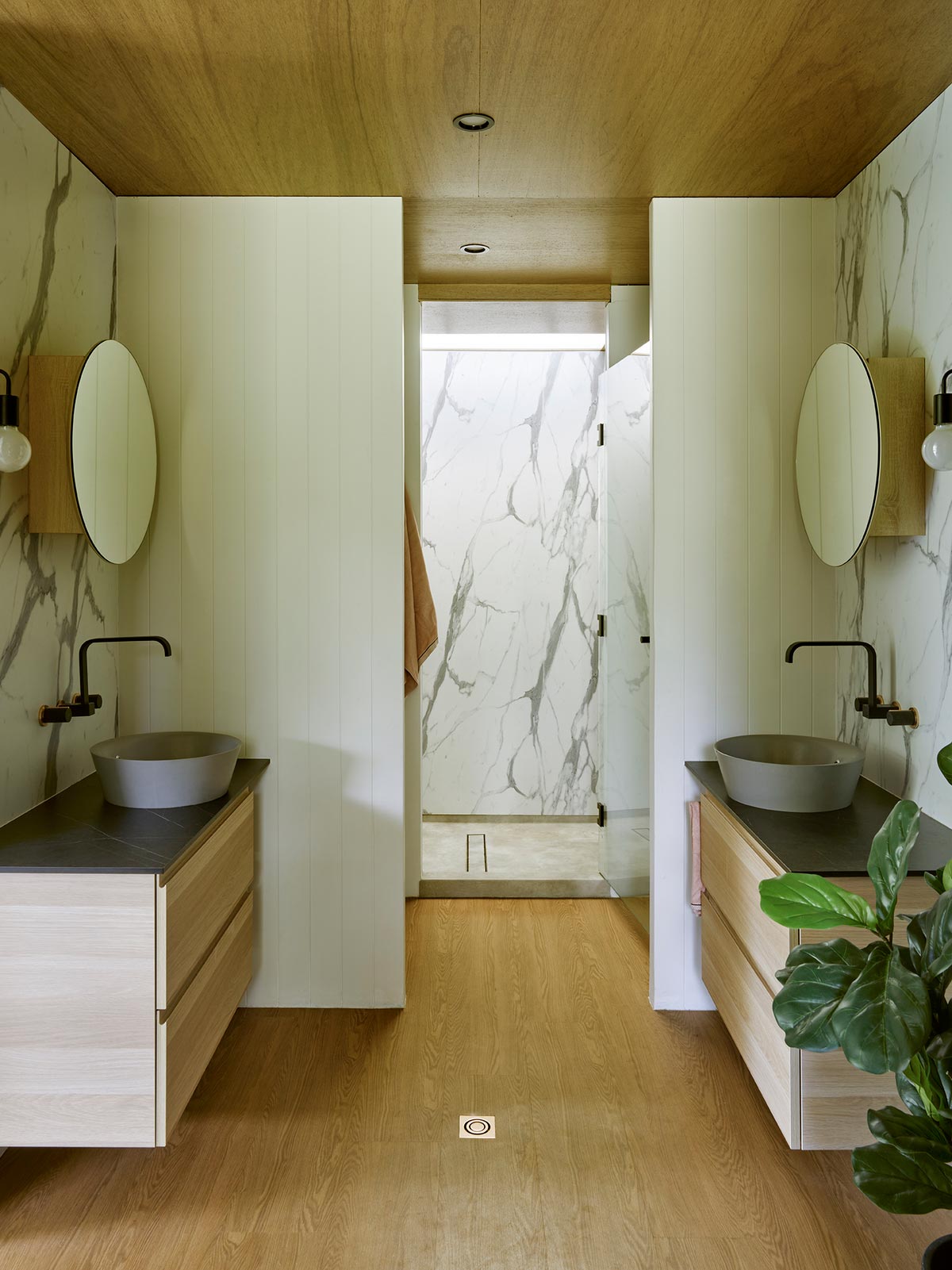 The team used glass and steel in a modular manner, taking advantage of their abilities to be recycled. These were then paired with insulation that minimizes added energy consumption.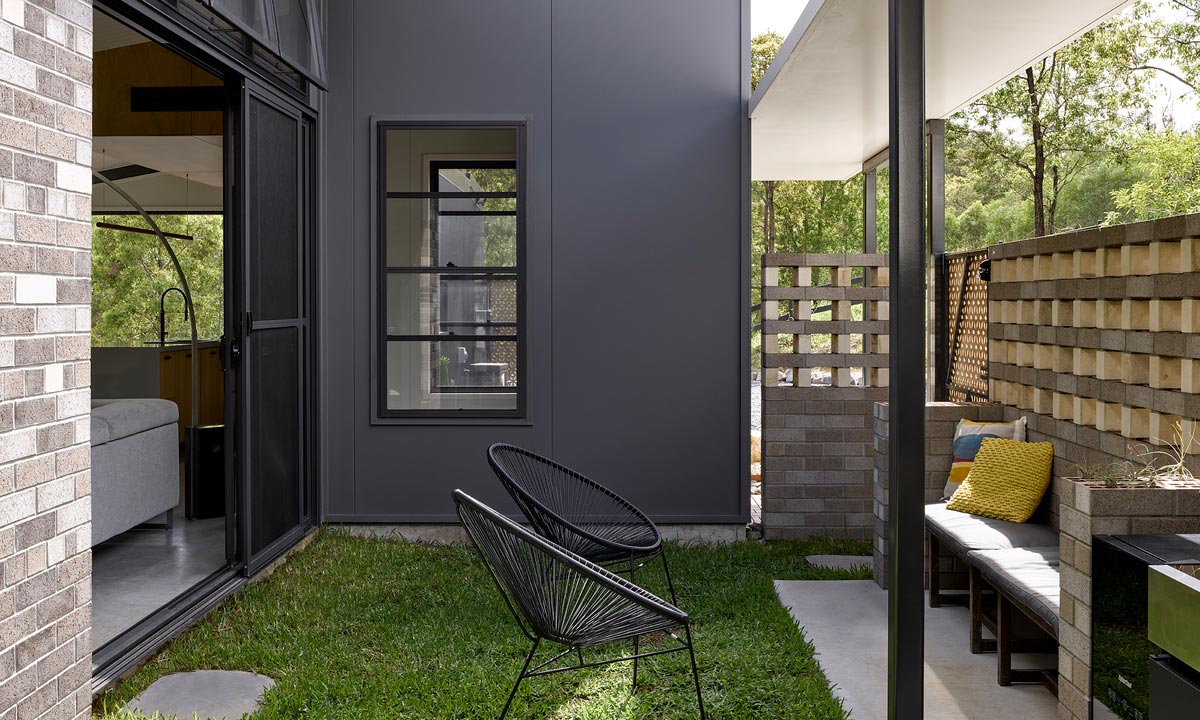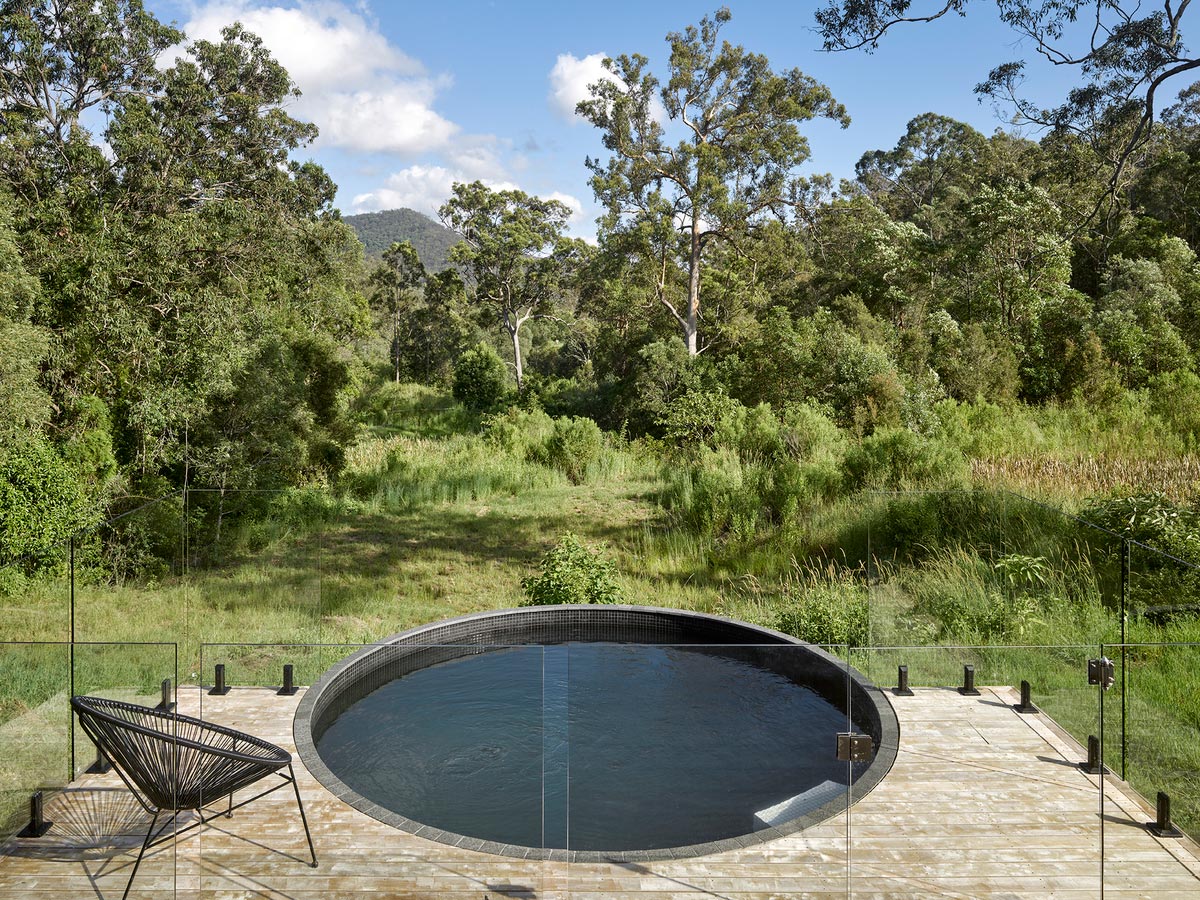 The C Residence is, without a doubt, a commendable project. With its sustainable, off-the-grid features, the house is modern and functional while still paying homage to its rural surroundings.
Project: C Residence
Architect: Tonic Design
Location: Brisbane, Australia
Type: New Build
Photography: Christopher Frederick Jones