The aptly-named Blue House Yarraville is an extension to a weatherboard house which aims to create a space to cater to the needs of a growing family. Located in the inner-western suburb of Yarraville in Melbourne, this home designed by Circle Studio architects is nestled on a small 260m2 block so the solution was to extend upwards rather than outwards and make the most of the existing roof volume. From the street, the new form wraps around the old, shadowing the roofline of the weatherboard cottage. Shall we go inside?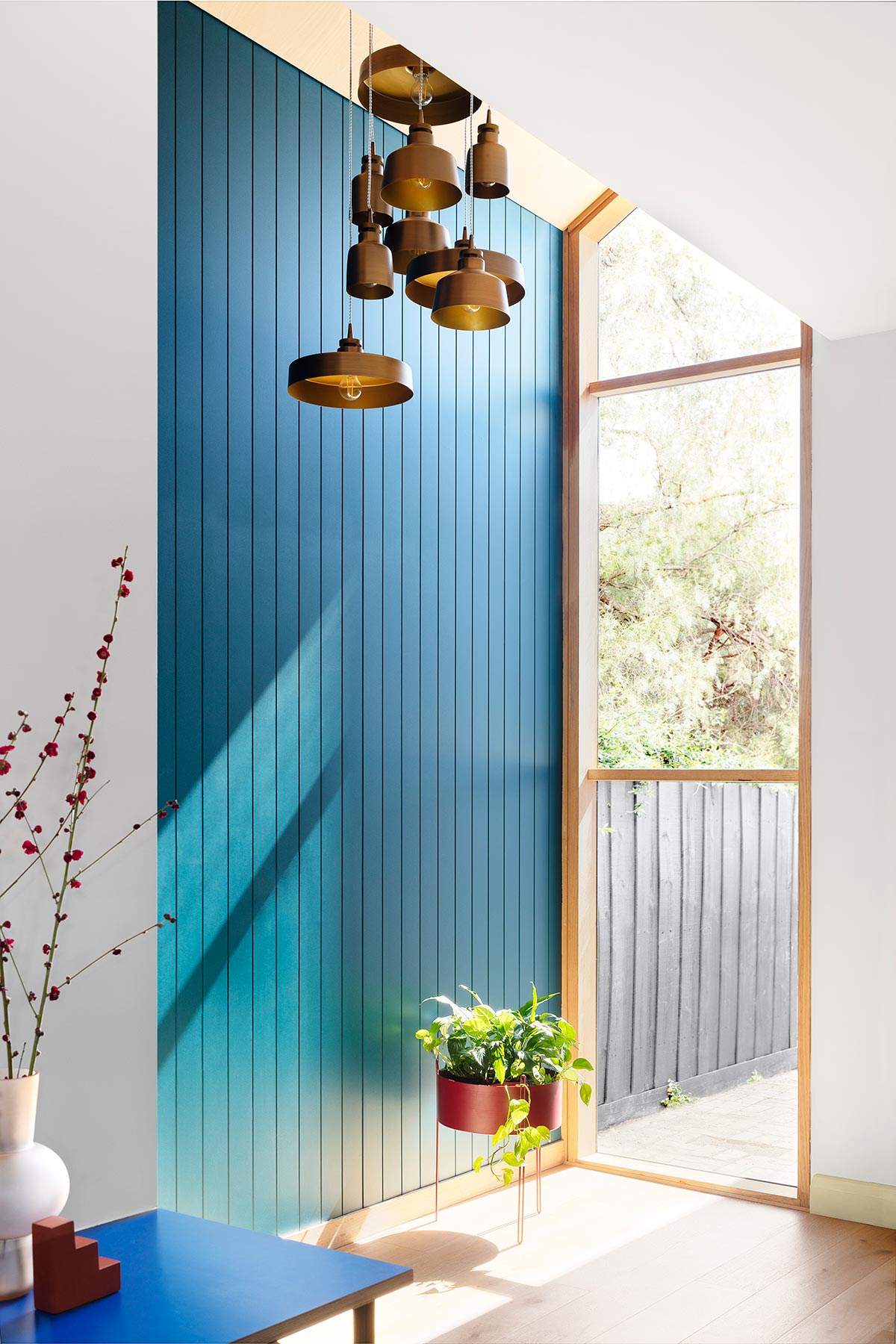 "The family liked the character of the neighbourhood, and the new addition was set back from the street so the older weatherboard home could keep its frontage. It was also important to maintain the period detailing and not to disrupt the flow of the spaces downstairs. The extension at ground floor was kept at a minimal, extending the western side to accommodate a new stair and let in light, and the eastern side for two new wardrobes." – Circle Studio Architects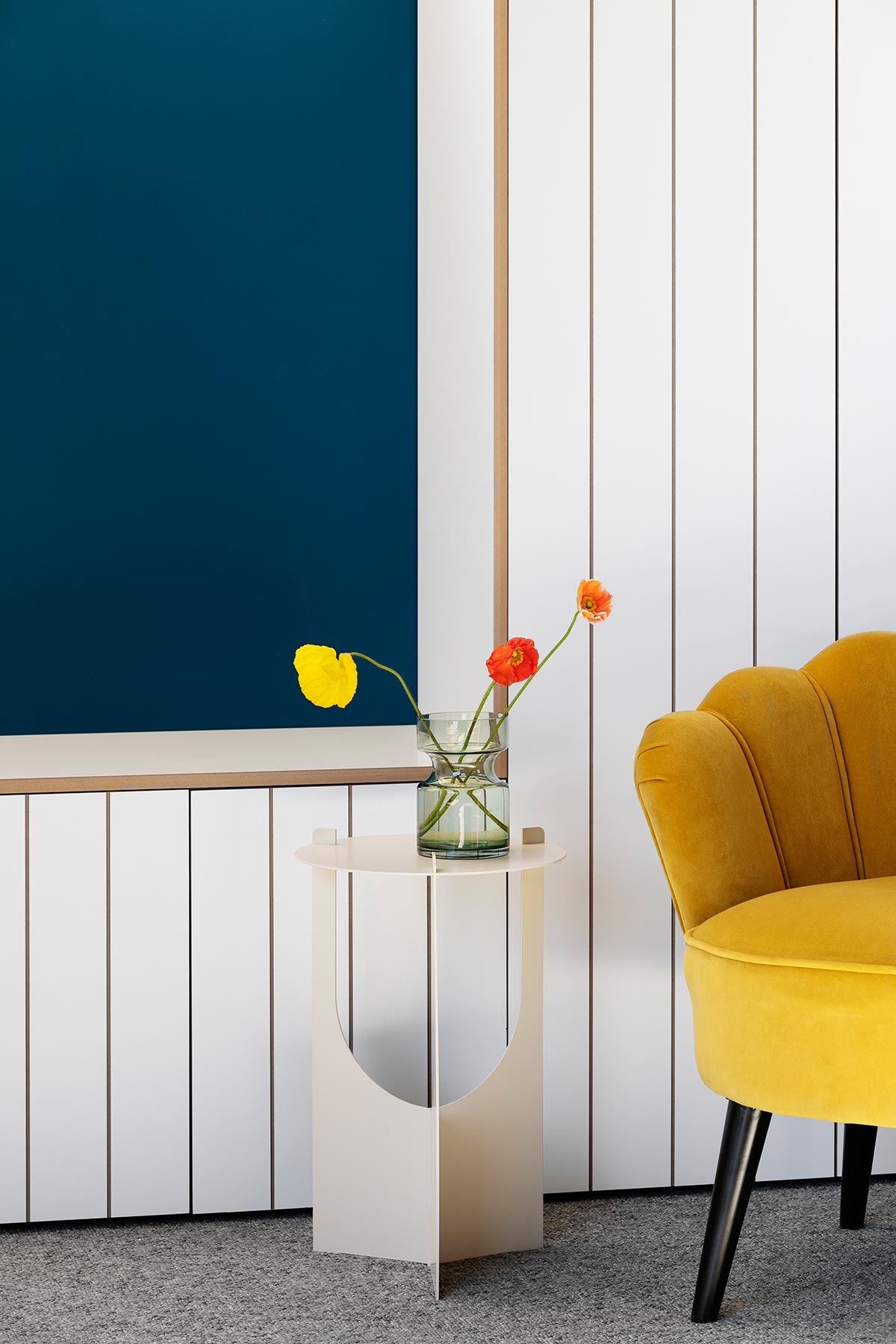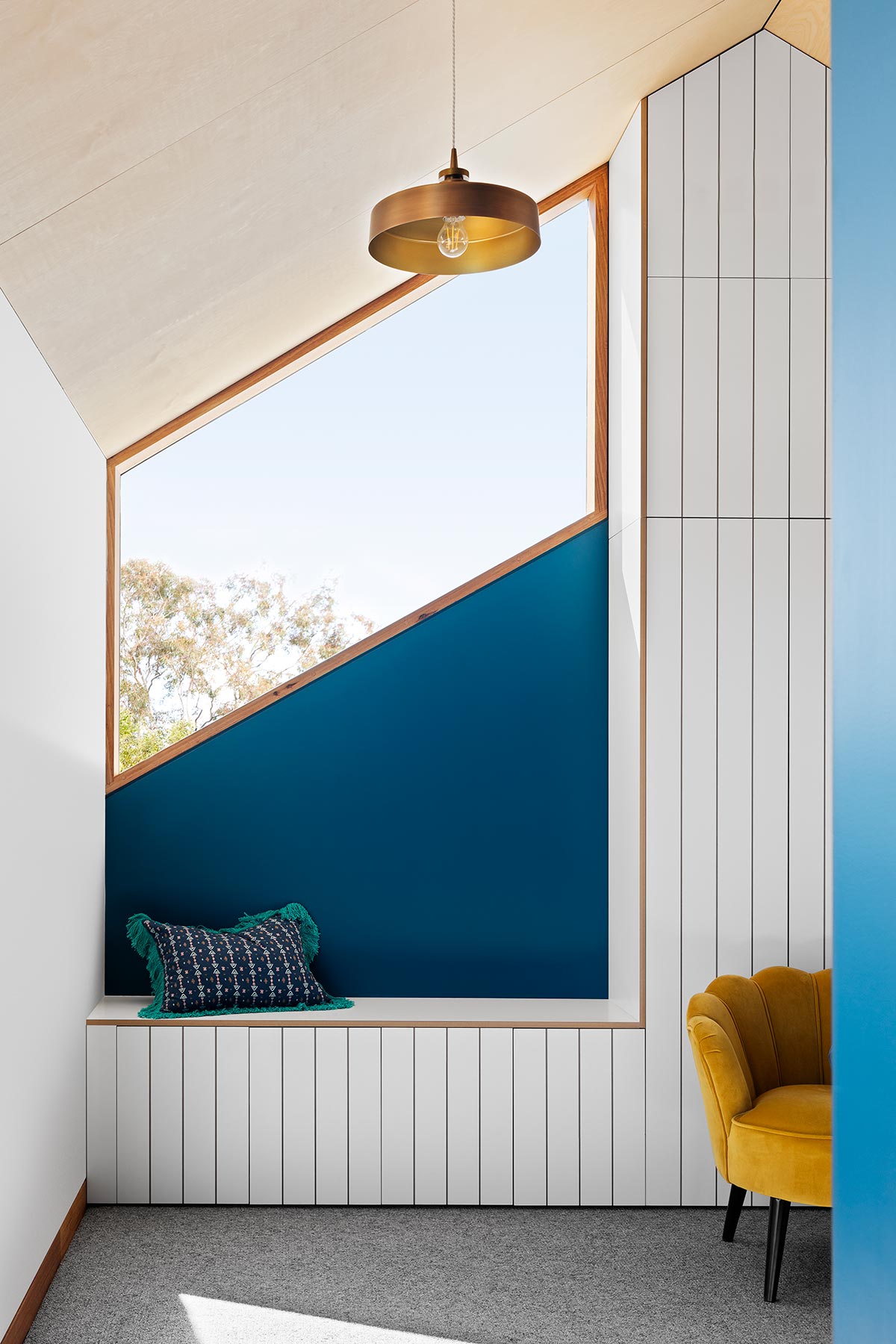 The brief includes the addition of 2 bedrooms, living space, and space for a bathroom. The challenge was to add these spaces without encroaching on the small backyard. This first floor addition is basically a structure on stilts that sits on top of the existing house, with steel columns tucked into the existing walls below in order not to impact on the ground floor rooms. The growing family requires more space, but inner-city sites can be tight so the team was conscious of making the most of the small site.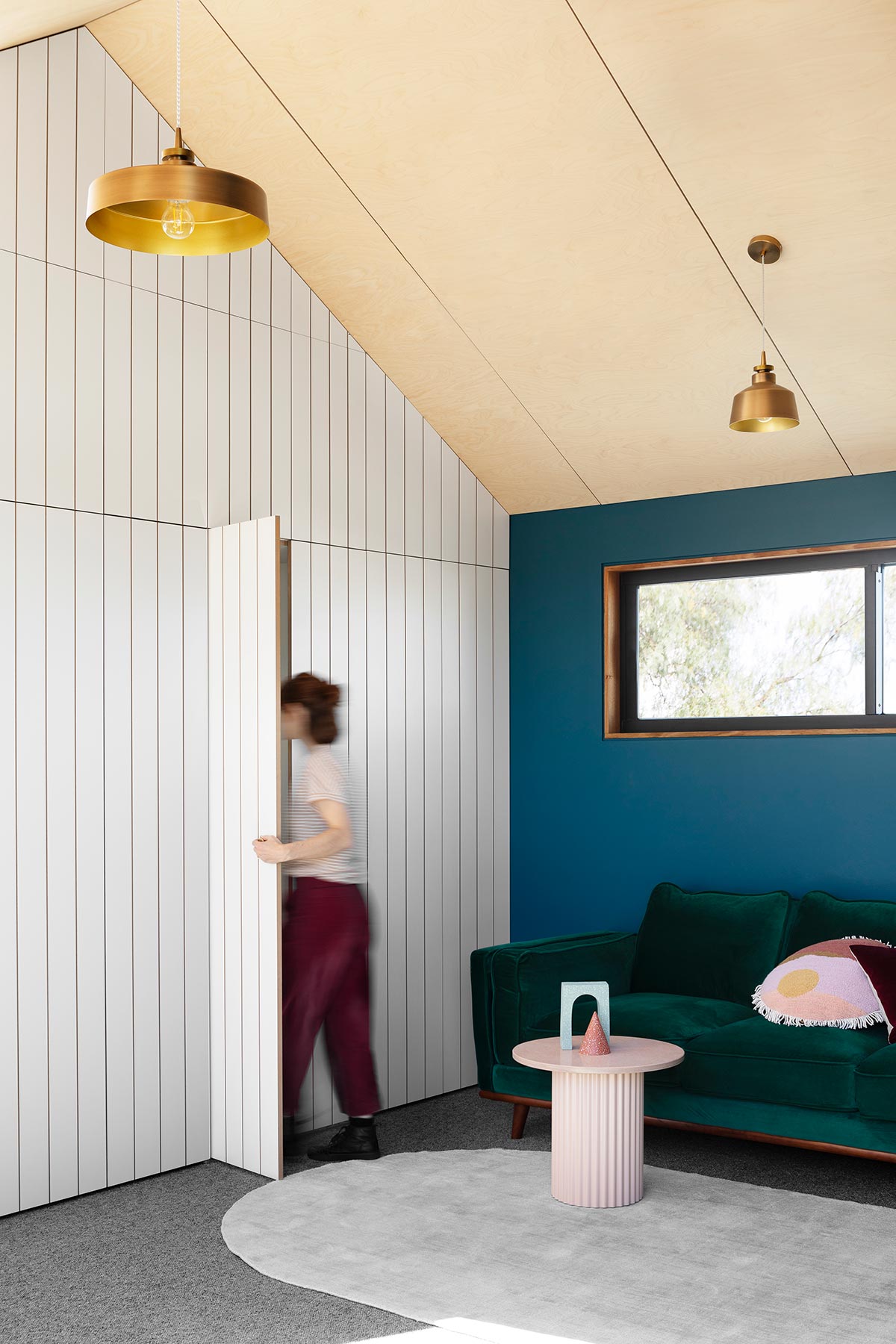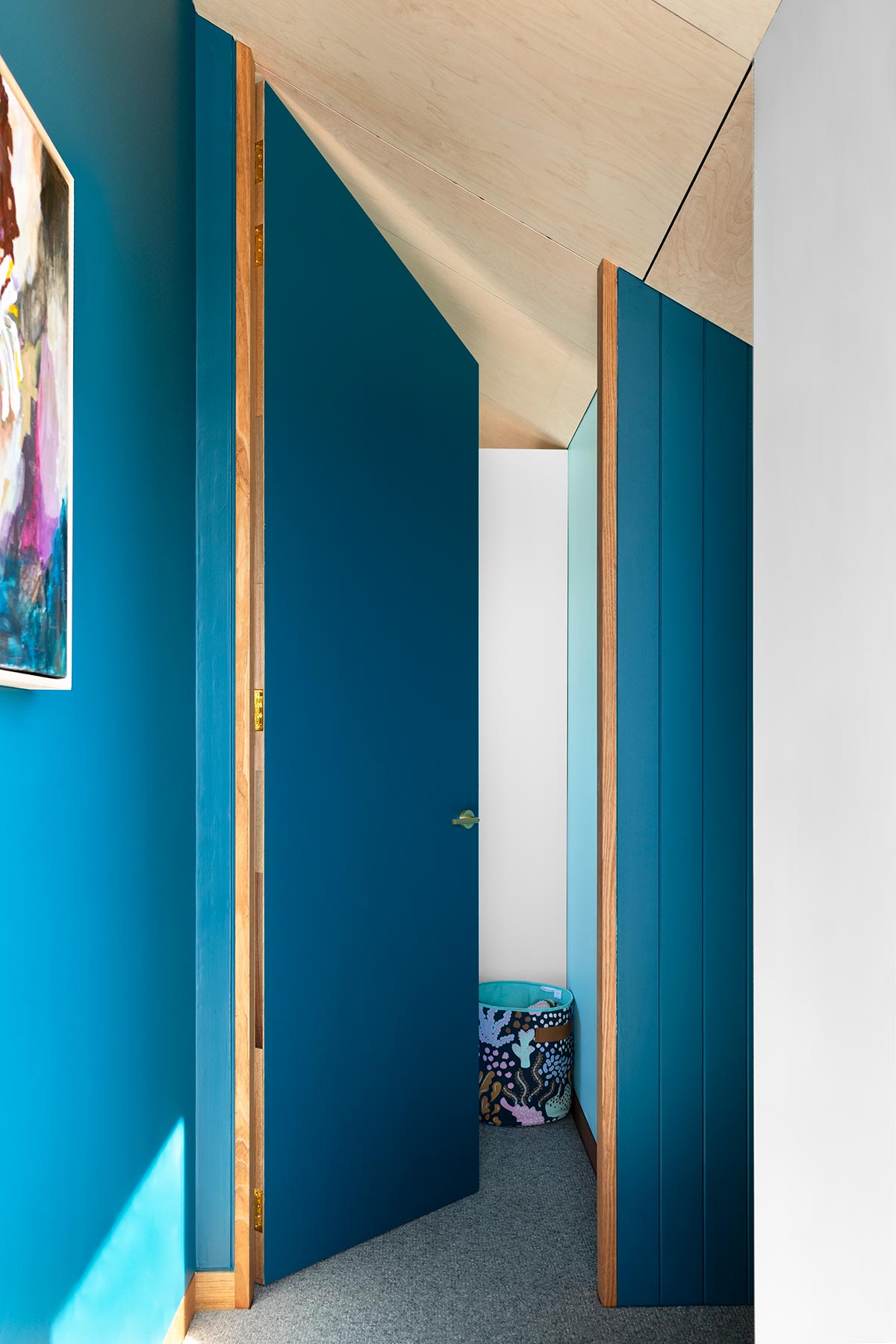 The boundary between indoor and outdoor fades via a full-height glass slider that opens up the living area to the deck. One of the biggest challenges in this project is getting the new roofline to run parallel with the old. All of the northern windows follow the angle of the existing roofline and align with each other between the living room, deck and stairwell, allowing for a more cohesive flow of interior space.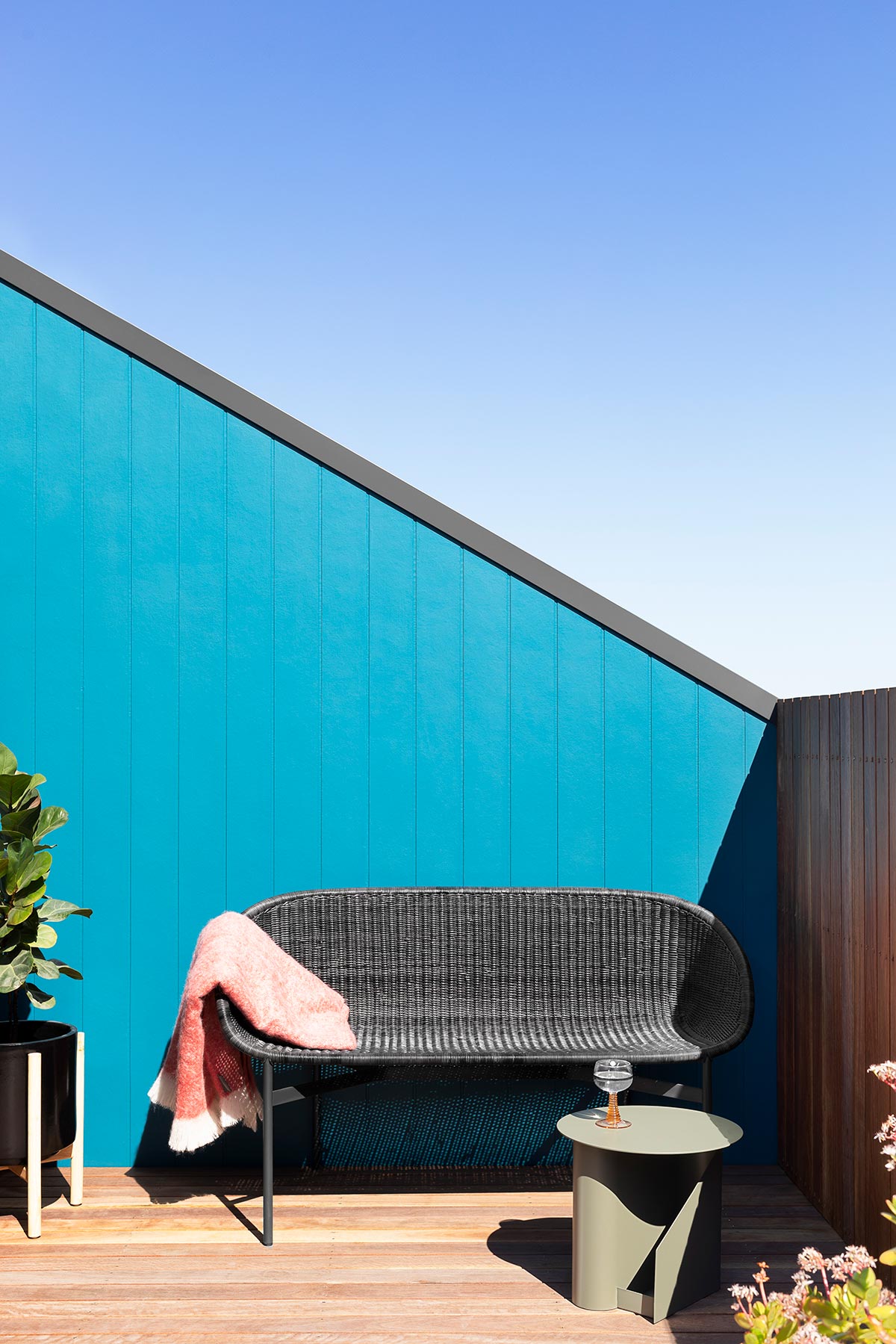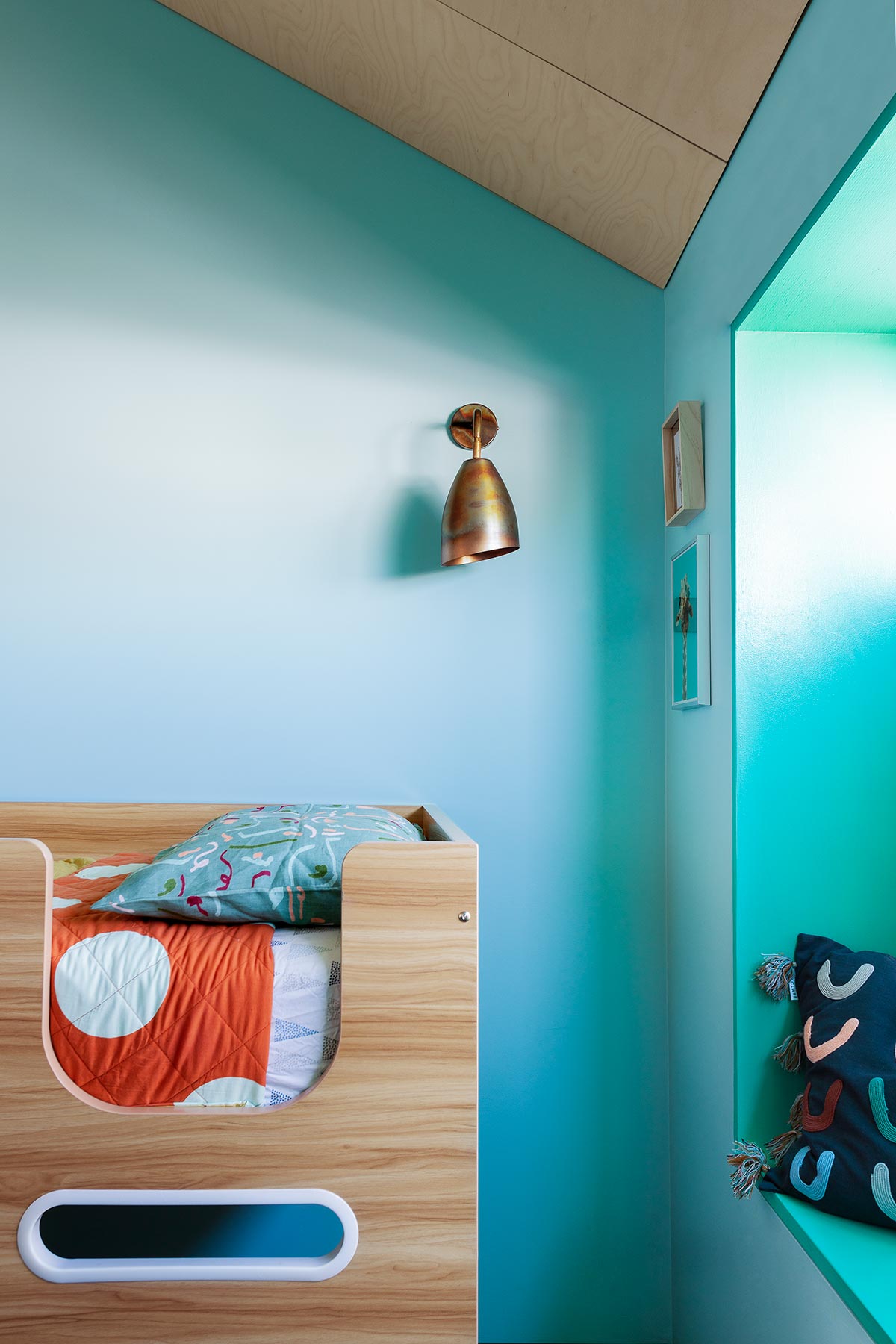 "The material of the new addition is charred black timber to contrast with the lighter existing weatherboard. While the exterior is neutral and subdued, the interior is playful. Colour is such a great way to add life to a space and we wanted the home to be bright and bold. Blocks of blue contrast with ply ceilings, timber trims, and white joinery, while brass fittings provide a bit of bling. In the bedrooms, steel window boxes lined with colourful painted ply provides the kids with a nook to sit in." – Circle Studio Architects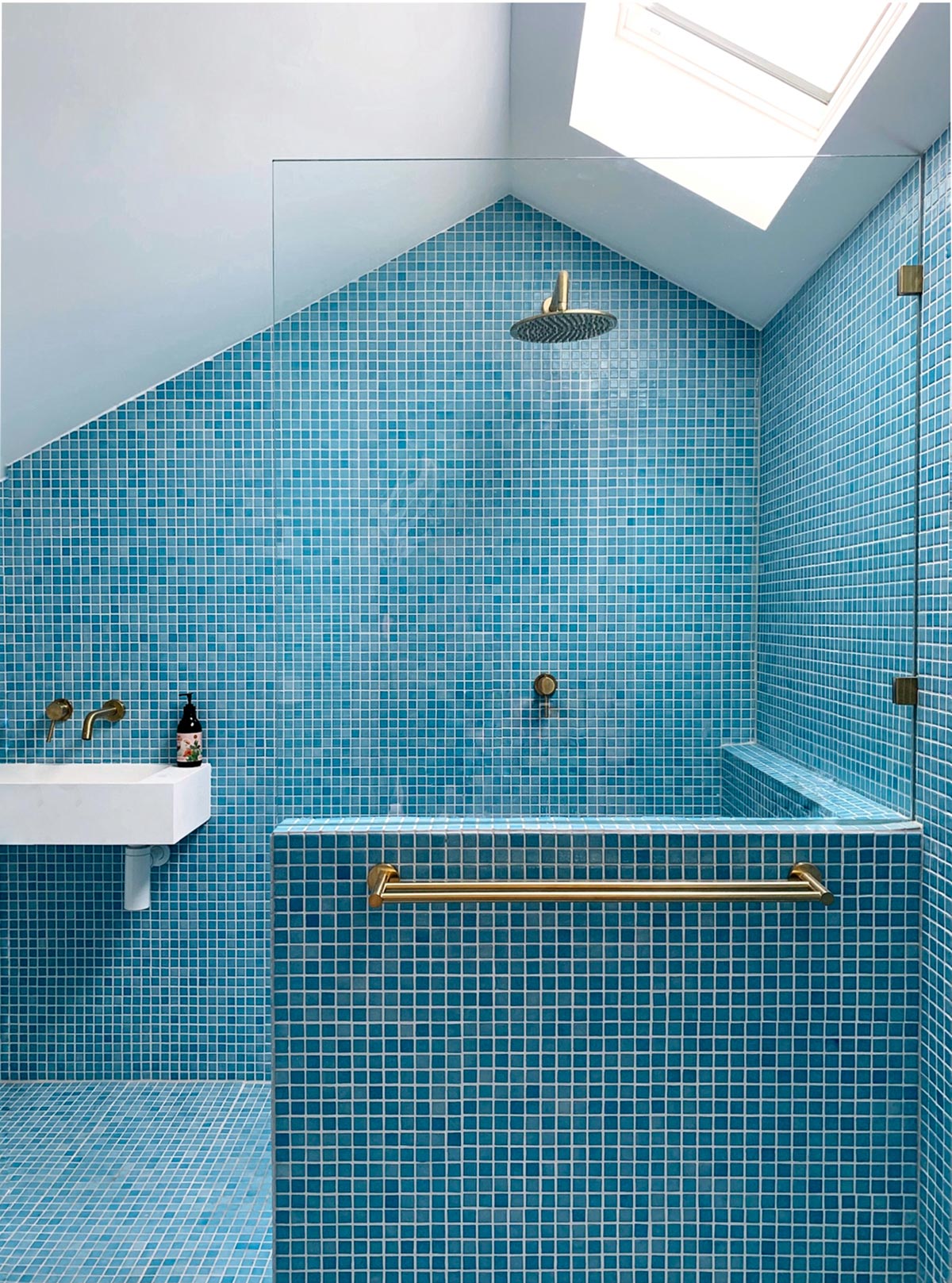 This family home in Yarraville was conceptualized with significant design transformation in a modest footprint. The team at Circle Studio Architects achieved a balance that is bold and innovative while engaging respectfully and modestly with its surroundings.
House Project: Blue House Yarraville
Architect: Circle Studio Architects
Location: Yarraville, Australia
Type: Renovation
Builder: Matthew Carland from Carland Constructions
Photographer: Martina Gemmola