There's no doubt that small space living and tiny homes are becoming increasingly popular. We're especially fascinated with shipping container homes and have always wanted to know what they are like to live in! So we asked Nick Jaffe to give us a tour of his 20ft shipping container home in Tasmania and for his advice on how to build and live in a tiny home. Nick chats candidly about the building process, including the challenges that come with converting and living in a container. So if you're thinking about creating a shipping container home for yourself, here's a bit of info and inspo to get you thinking…
How long did it take you to build your Shipping Container Home?
It took around 6 months to convert.
How did you decide on your layout and functionality of your container home?
The design is very utilitarian. I've lived on boats for so long so I don't need much when it comes to interiors. I just need to be able to make my coffee and for water to be able to drain out.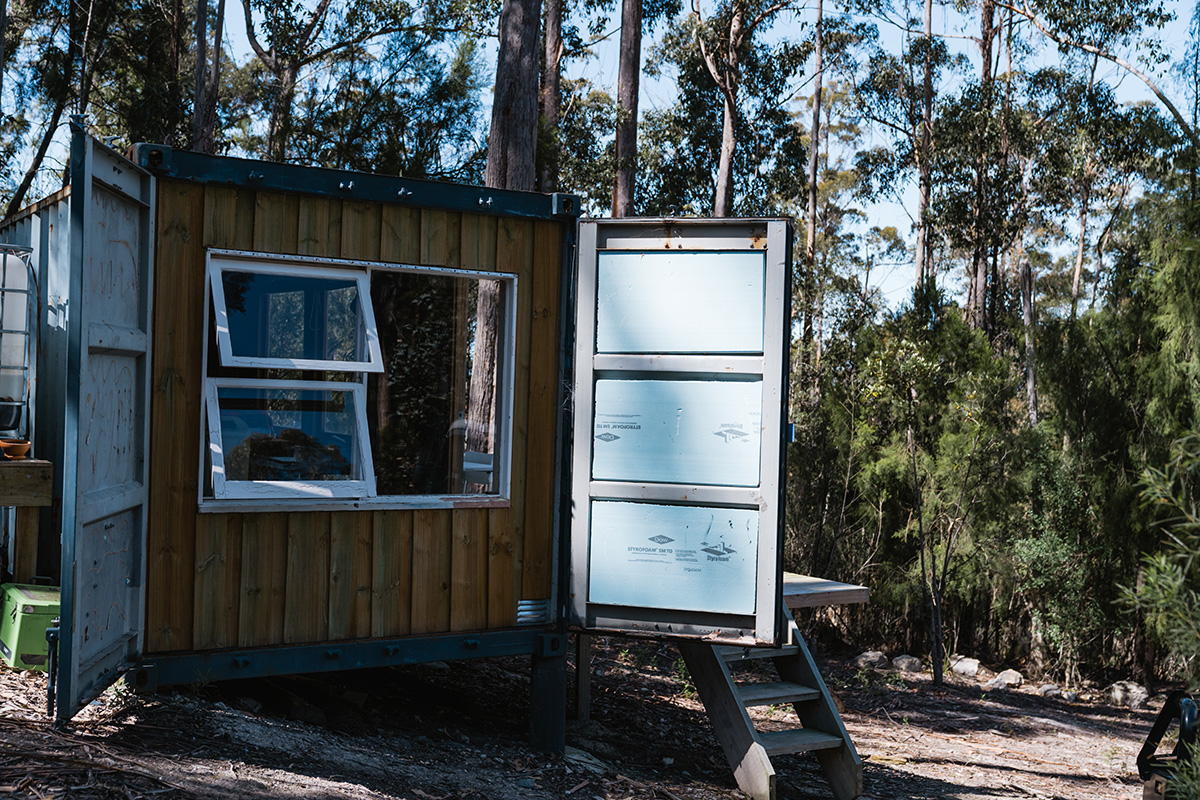 What materials did you use?
Everything in this container is pretty much made from plywood.
How did you treat the flooring?
The problem with the floor of shipping containers is that they are treated with toxic chemicals so you have to protect dusting, because you don't want to be living with the dust from the floor. Currently this is just an epoxied raw floor of the container but in the future it would be nice to make a hardwood floor.
What else would you like to do inside the container home? 
There's just a lot of finishing touches to be done. I'd like to have running water because living out of a 20-litre jerry is not always convenient. I'd also like to have a small couch that's utilitarian and preferably doubles as storage, something that could be folded or packed away.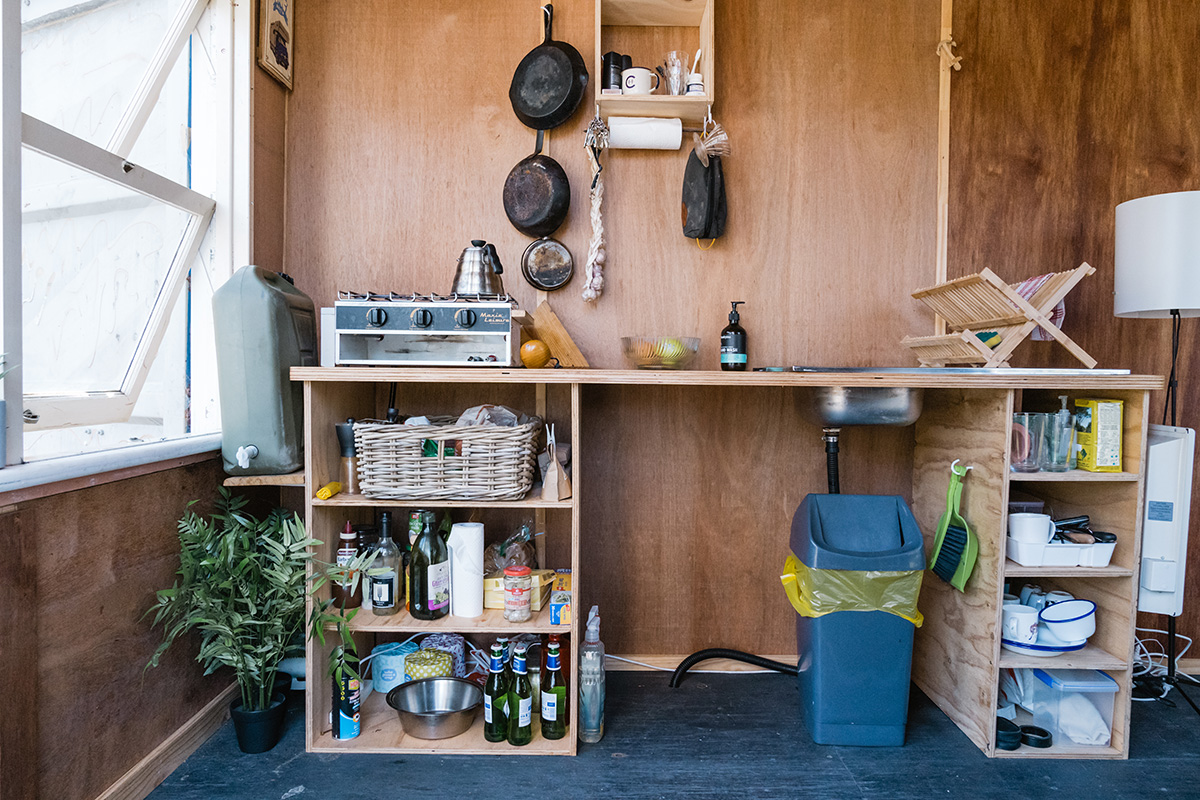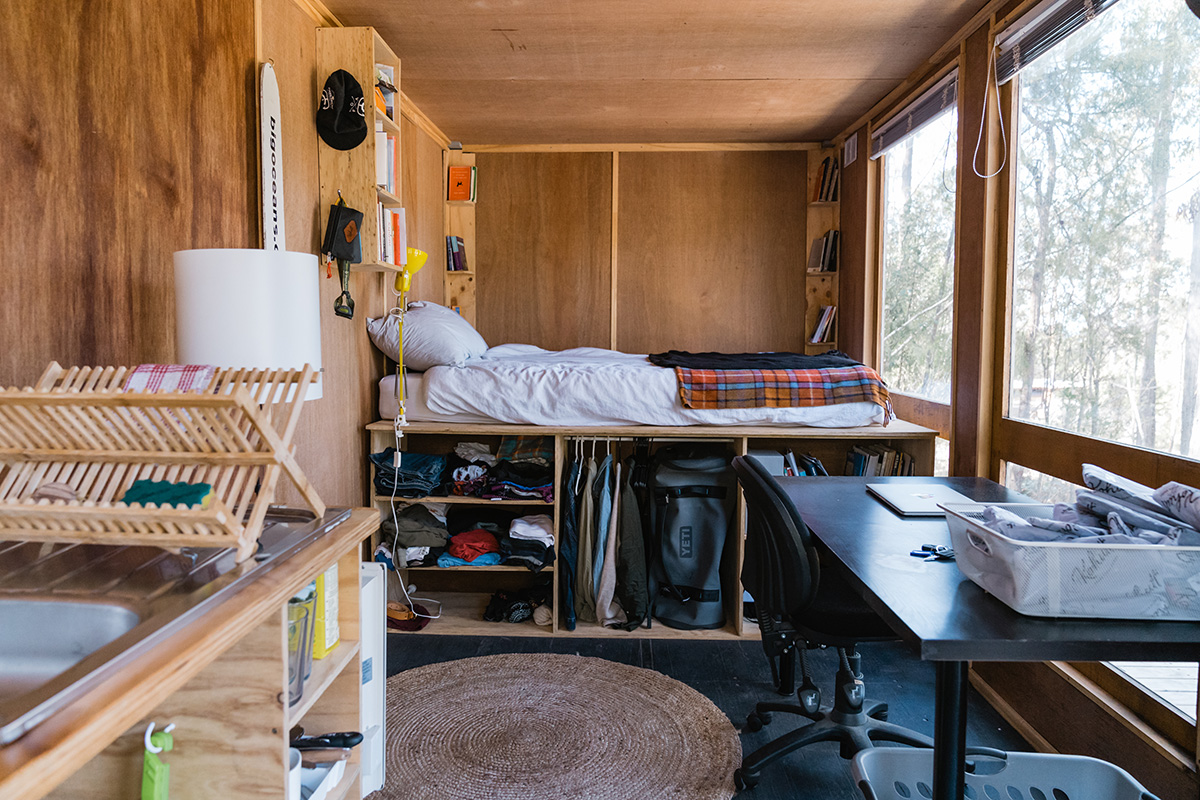 How much did you spend converting this container?
Total cost was around $3000, but there was a lot of work involved.
What advice would you give to anyone building a 20ft container home? 
Maximise the space. It's all about figuring out what you want in the home but also trying to make those elements utilitarian. For example if you want a couch, work out how it can double as storage.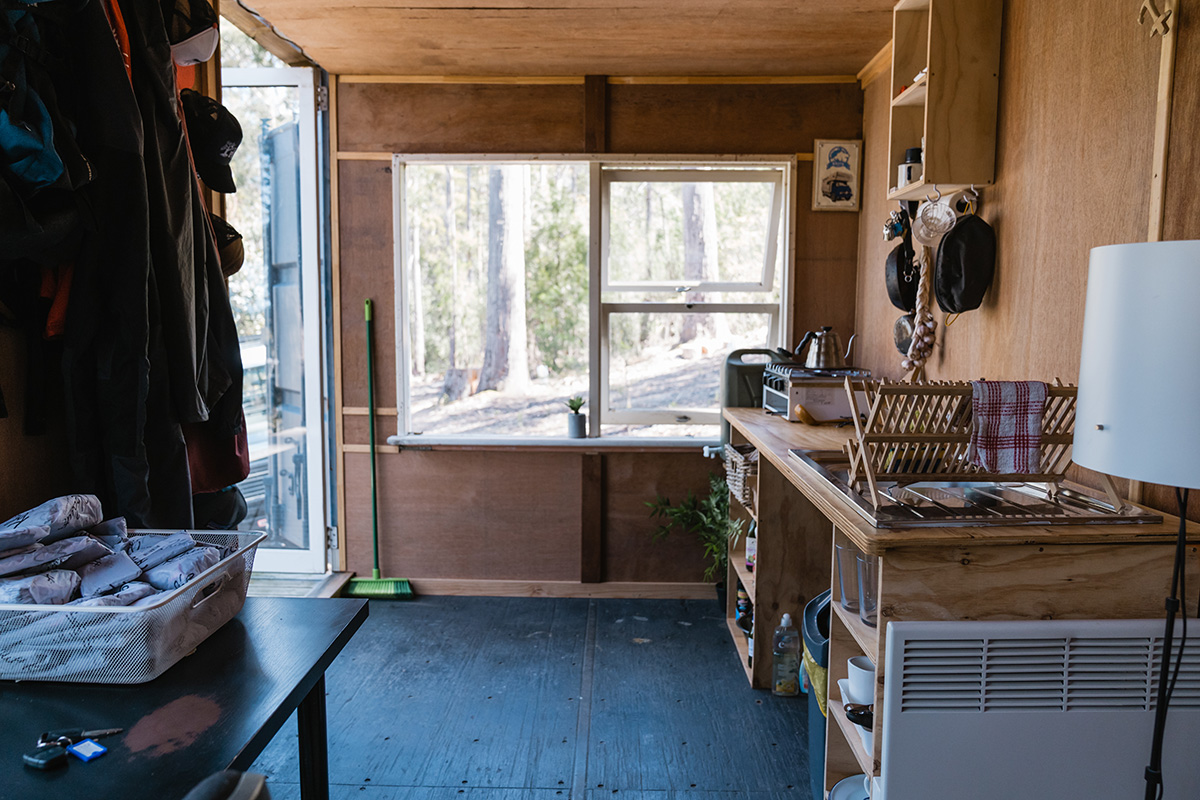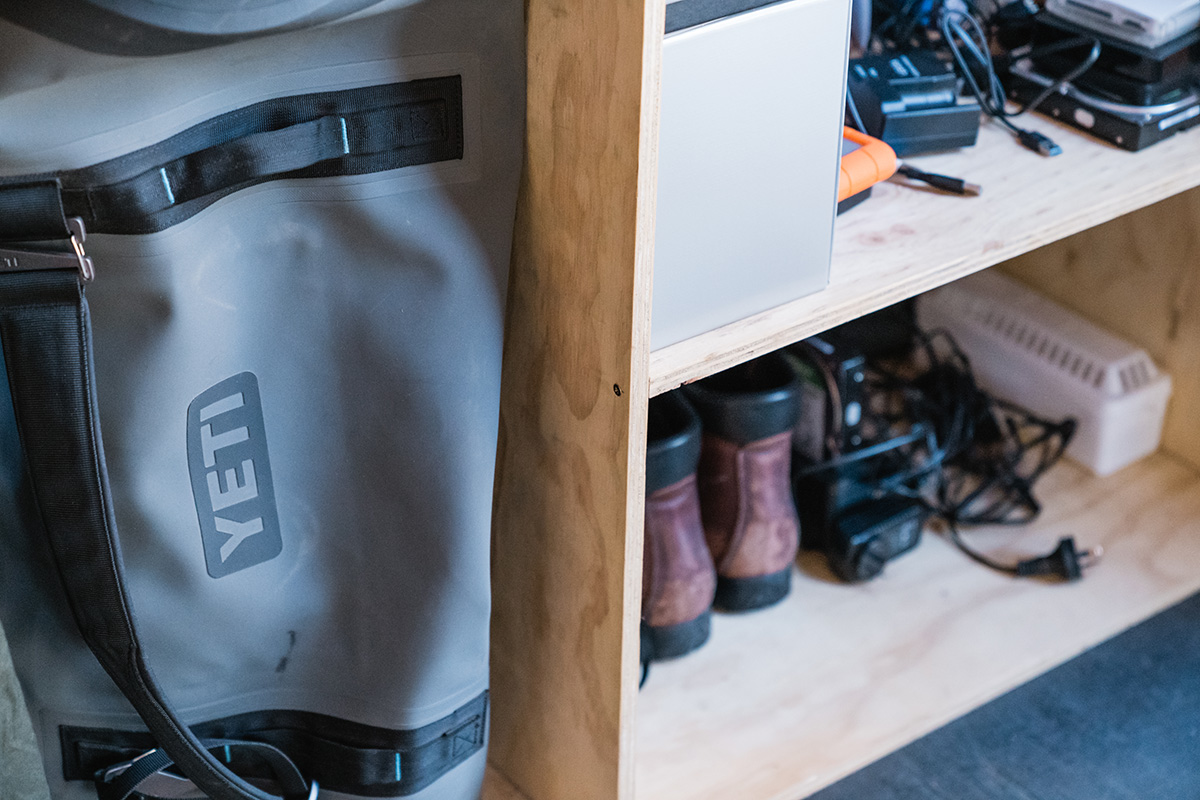 What were the challenges you faced when building your container home?
People love the idea of building and living in containers but they're actually a real pain to build with because none of the dimensions are standard. Also you have to deal with all the corten steel. From a practical standpoint, I don't know if I would have built this space out of a container if I hadn't already had the container.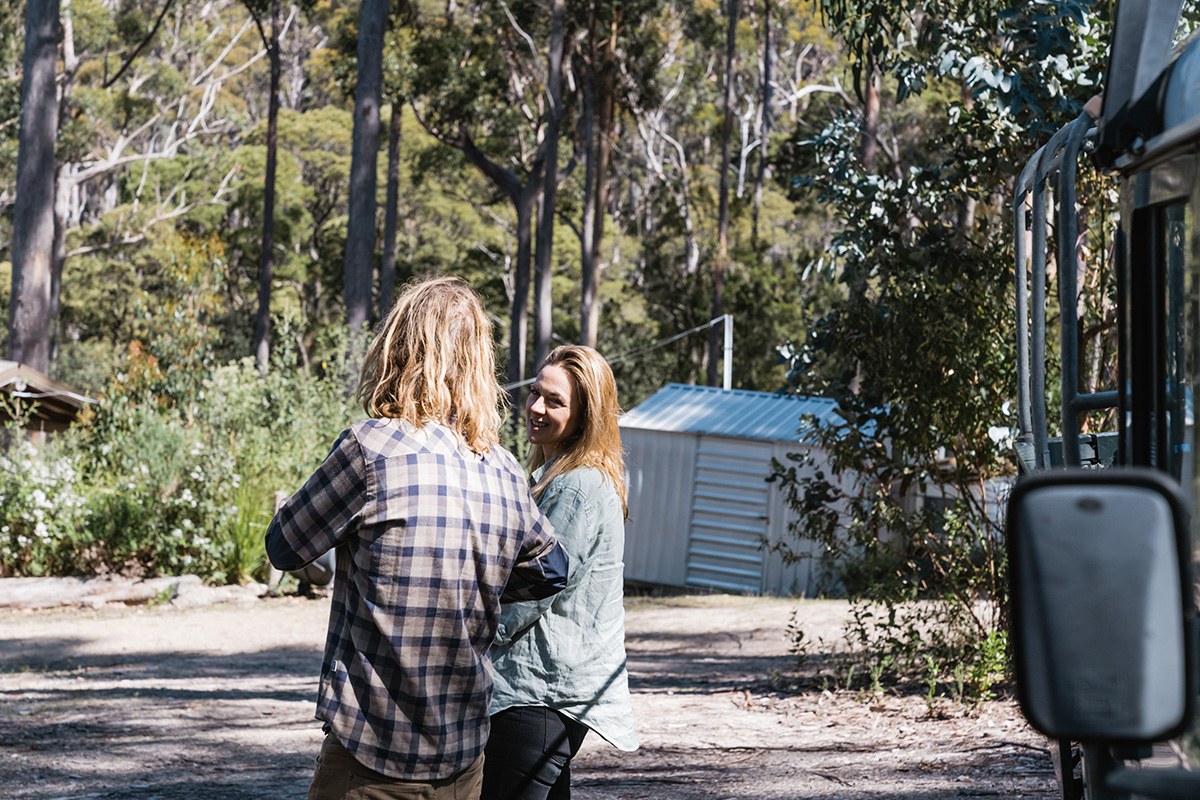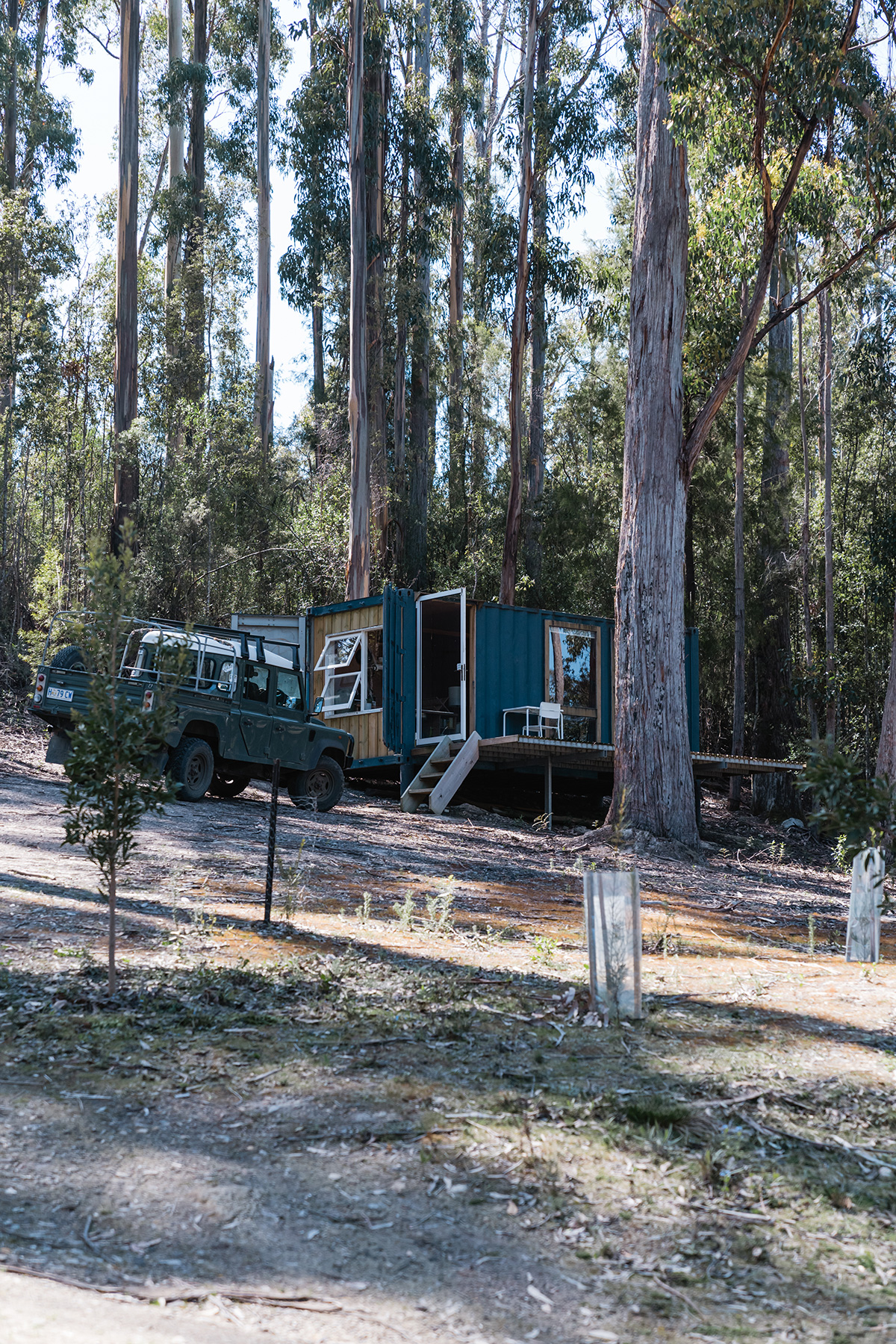 To find out more about Nick Jaffe then be sure to check out Nick's Meet the Maker profile
If you want a closer look around Nick's home town, make sure to watch Part 7: Eaglehawk Neck from our 8 part On the Road Design & Travel Series across Tasmania.
Photography: Jonno Rodd