We'd like to introduce you to a good friend of ours, Melbourne-based interior stylist and all round good gal, Beckie Littler. With a keen eye for detail, Beckie has a knack for creating magical sets for her clients with a serious wow-factor. As a freelance stylist, she has worked with a range of clients including speciality craftspeople, homeware brands, marketing and editorial teams to bring beautiful inanimate objects to life.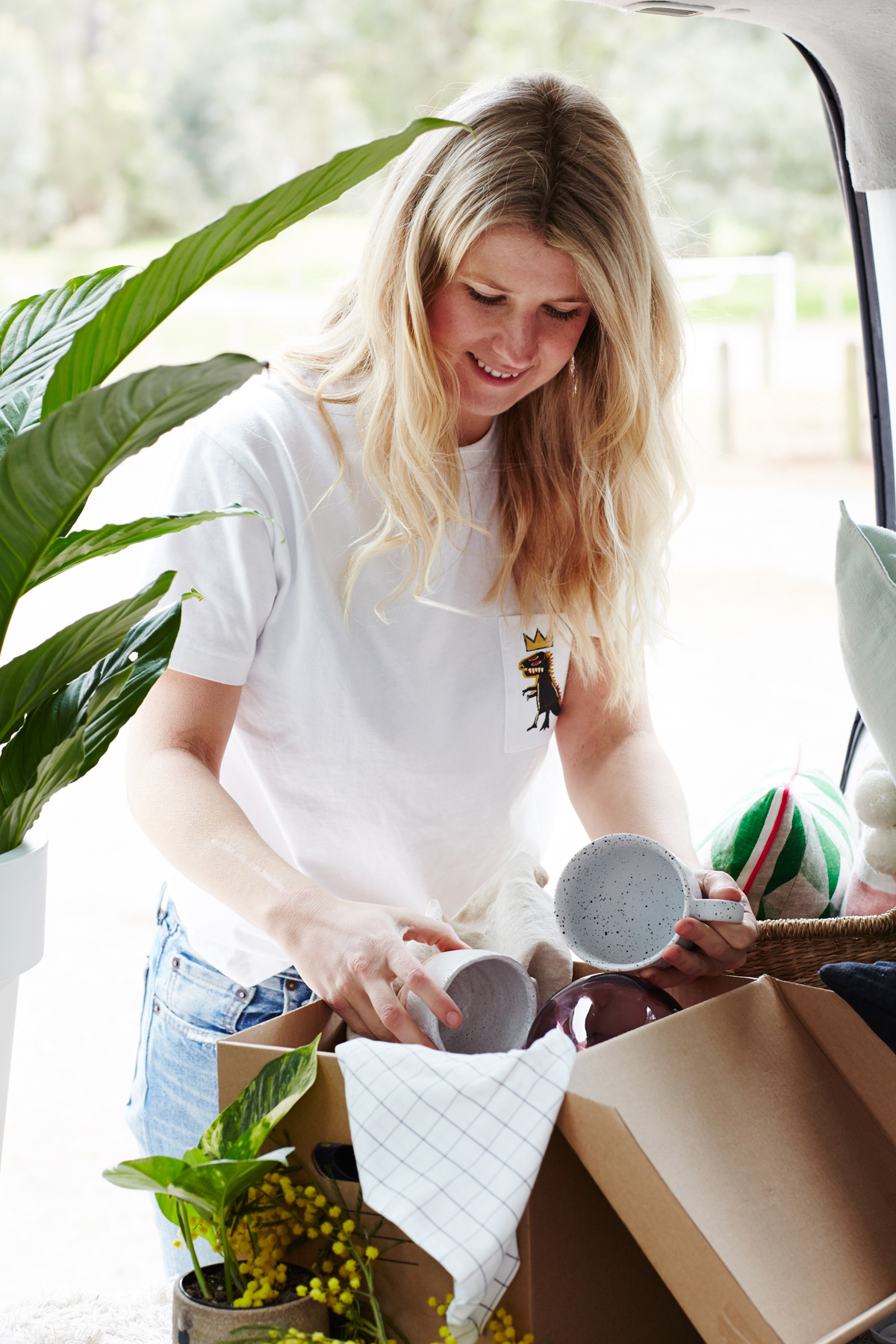 Hailing from the UK originally, Beckie completed her studies in photography but upon her arrival to Melbourne in 2009, starting working as a Production Assistant on a number of sets where she naturally gravitated towards styling. It's now her full-time passion and she has been working in the field for over 4 years.
George Takes Twelve
Having styled a fair few homes in her time, we had a chat with Beckie to discuss work, life, play balance and how she juggles it all. Here's what she had to say.
1. When I was growing up, I wanted to be…
When I was really little I wanted to be an air hostess. I used to make those hostess hats out of cereal boxes.
2. Can you tell us a little bit about yourself and what you do for a living?
I am a freelance stylist, originally from the UK. I have been in Melbourne for nearly 9 years and I have a 2 and a half year old daughter named Nora.
3. What do you enjoy most about your job?
House perving…. Working with some ace people and doing something different every day.
4. What's your number 1 style-or-die advice?
Be true to yourself and your tastes, if you love colour use it! Don't let the 'trends' dictate your style.
5. What are your main sources of inspiration? Are there any outlets you reference regularly?
If I have time I love going to Heide art gallery, I always come away with some fresh thoughts. And usually a really expensive book! I also have stacks of dog-eared magazines that I pull out from time to time.
6. Are there any upcoming styling trends that you can let us in on? Don't worry, we won't tell a soul…
Your guess is as good as mine…. What I can say though is that cheap homewares will always make you sad in the end.
7. What words of wisdom do you have for a go-getter looking at breaking into the styling industry?
Assist. It's the most important thing you can do if you want to be a stylist. Assist as many people as you can. And in the words of a photographer friend of mine…. Don't be a dick.
8. Your job is to pour over beautiful objects day and night. What's your most treasured belonging/item at the moment?
I recently bought myself the 'Be nice' David Shrigly tea towel from Third Drawer Down. It's framed and hung above my bed. A gentle, everyday reminder….
9. What's one thing other people may not know about you?
My house is such a mess! Seriously… Think Ikea/hard rubbish/leftover shoot flowers/kids toys.
10. Do you have a dream creative project you'd like to conquer?
I would love to collaborate with some local makers, I always work best with others. I get really weird ideas and it's helpful to have someone to balance me out…
11. What's next?
Just gonna keep on hustlin'.
12. Ok, you've got a limitless budget and an ideal client. Who are you styling for and what are you creating?
I would love to style a Tim Walker shoot. Huge sets, massive budget and wild ideas!

Why We Love Her
Take one look at Beckie's Instagram account and it's clear as day… the girl's got style. With loads of colour and pattern, it's also a surefire way to spark inspiration for your next reno. I always look forward to Beckie's visits to the Hunting for George office. She's often popping her head in, grabbing bits and pieces for her next shoot and it's the perfect opportunity to step away from the desk for a good old chinwag. Her cheerful personality is infectious and her work is an inspiration to anyone wondering how they might be able to spruce up their home.
She's clearly made the right career choice with her styling work being featured regularly in magazines including Australian House & Garden Magazine, Yen, Peppermint and Home Beautiful. She even had her self-styled daughter's nursery featured in print not so long ago too.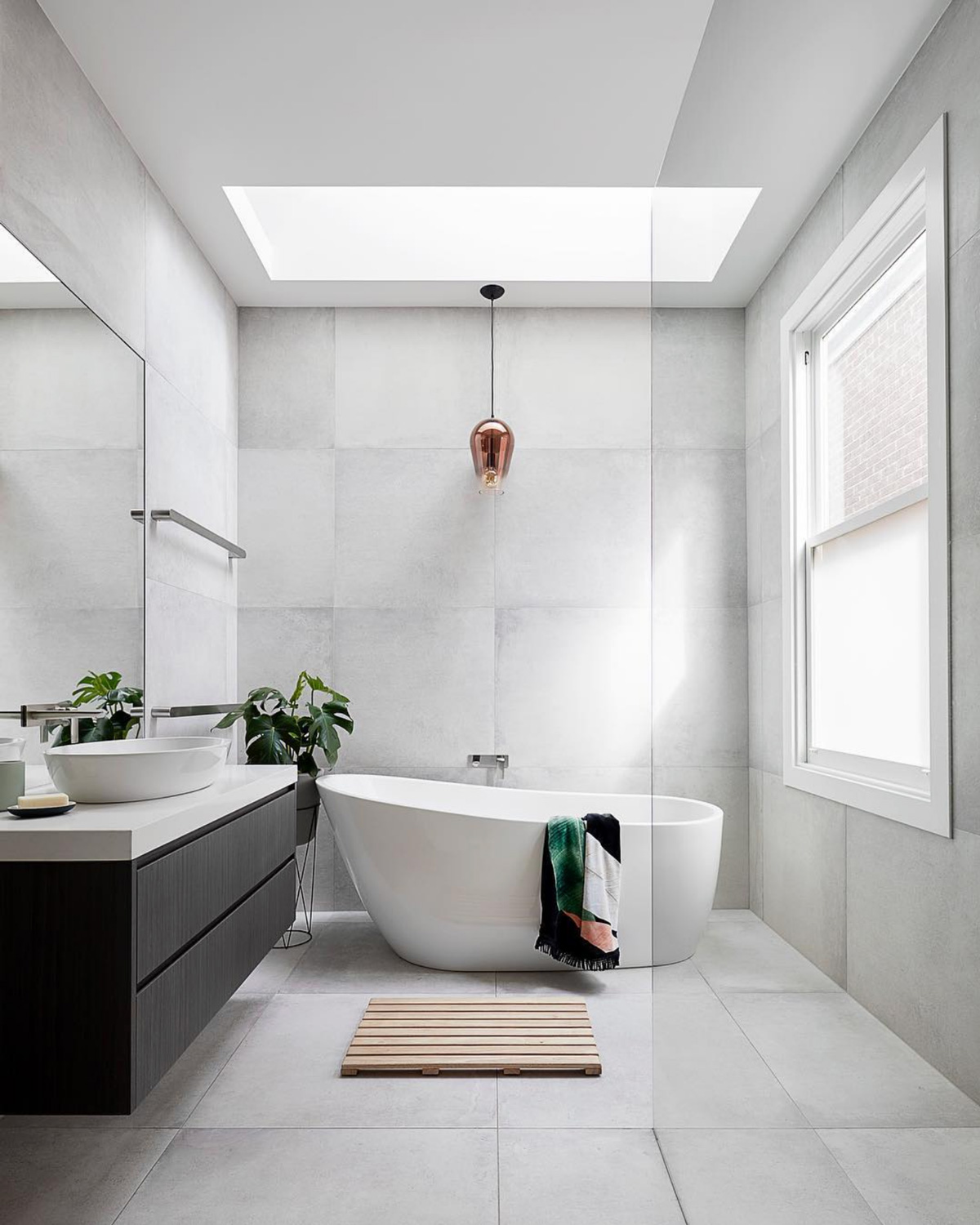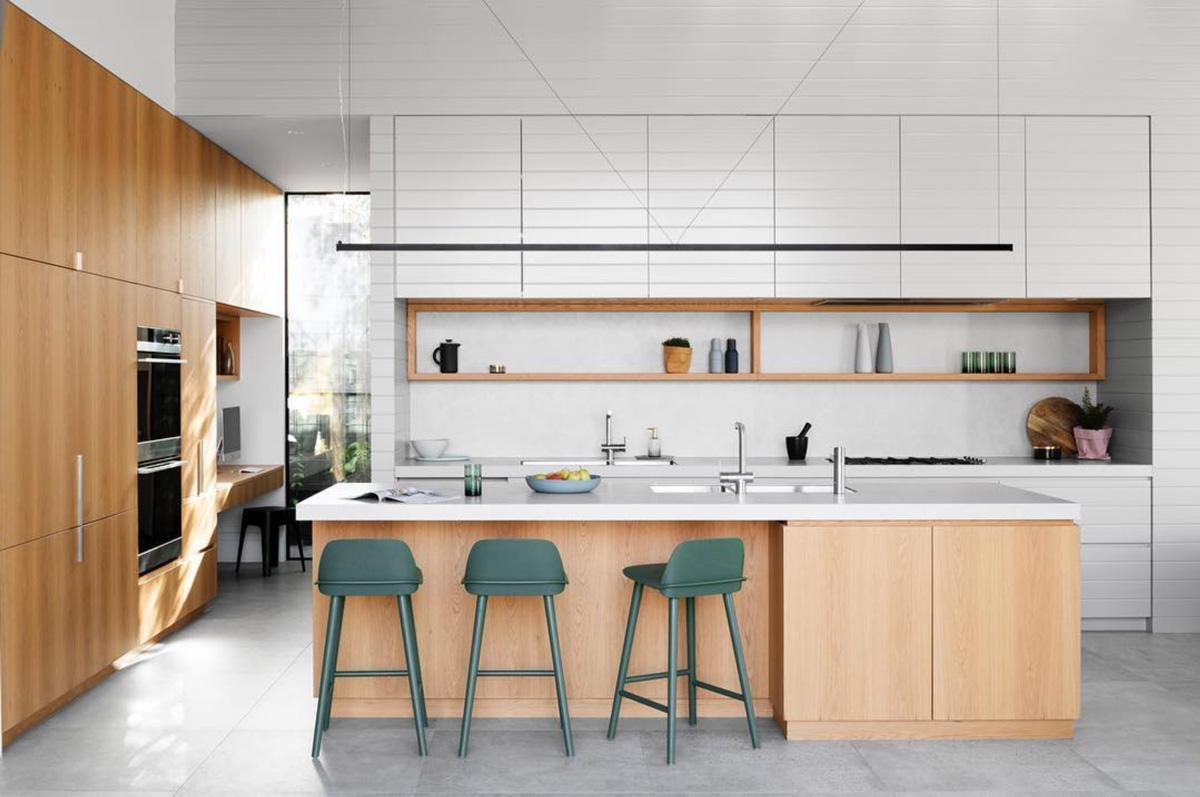 Meet the Stylist Radio
"Pre shoot-post shoot"
"This is a work themed playlist. I often need to play a few bangers on my way to a shoot to get myself psyched up. So that's the first half of the playlist, the second half is for winding down the way home." – Beckie
Top Picks
We had one last task for Beckie to complete, rounding up a selection of her favourite Hunting for George goodies for the home. Here are her top picks.