Your own beachside dream house built in as fast as six weeks? Is that even possible? Well, apparently it is! The Avalon House in New South Wales punches above its weight when it comes to eco-friendly homes. This green-roofed beach retreat was built by the clever guys from Archiblox, a company that specialises in sustainable architecture and prefabricated houses. They focus on designs that don't just reduce carbon footprint but play an active role in replenishing the environment. Let's see how this one turned out..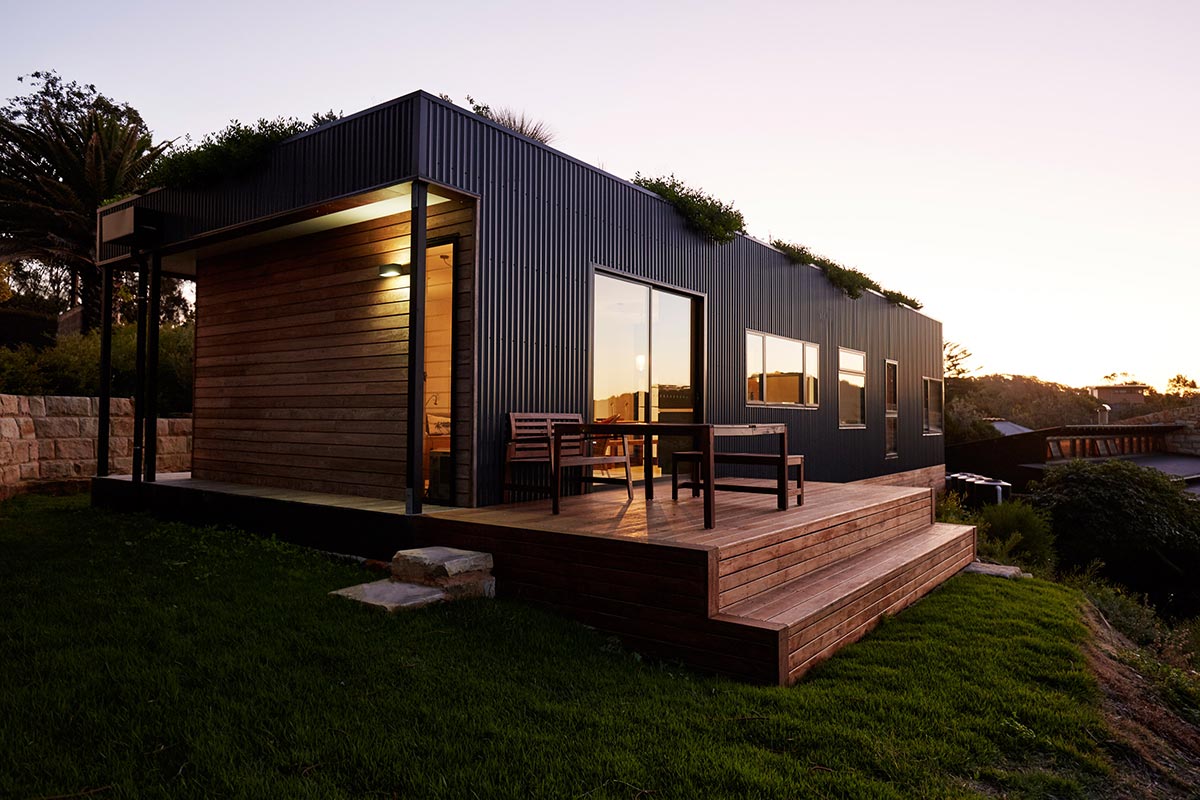 "Situated on a sloping site, the module touches the earth lightly and is elevated off the ground on structural posts. With a size of 106 m2 the residence is minimal in size but grand in design intent. A green roof sits atop of the structure, tying the built form beautifully back into the landscape." – Archiblox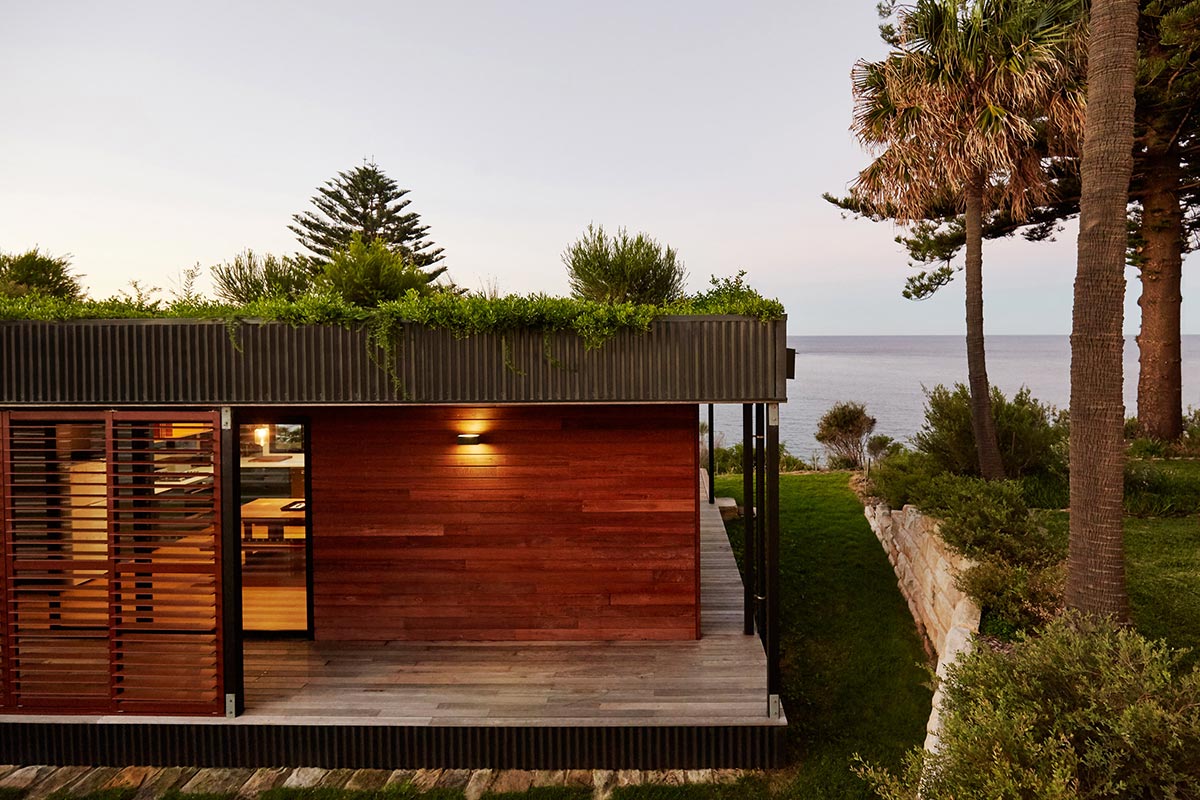 This house completely refined 'living big in a tiny home'. Avalon House may be small in size, but it's definitely big in function and design. The house, being situated atop one sandstone cliffs that overlook Avalon Beach, captures scenic coastline views and the northern sun. Its lush garden roof allows the home to blend seamlessly into its surroundings and merges the whole structure into the shoreline. This feature minimizes rainwater runoff so it also doubles as a thermal mass, an east-west orientation that allows cross-ventilation.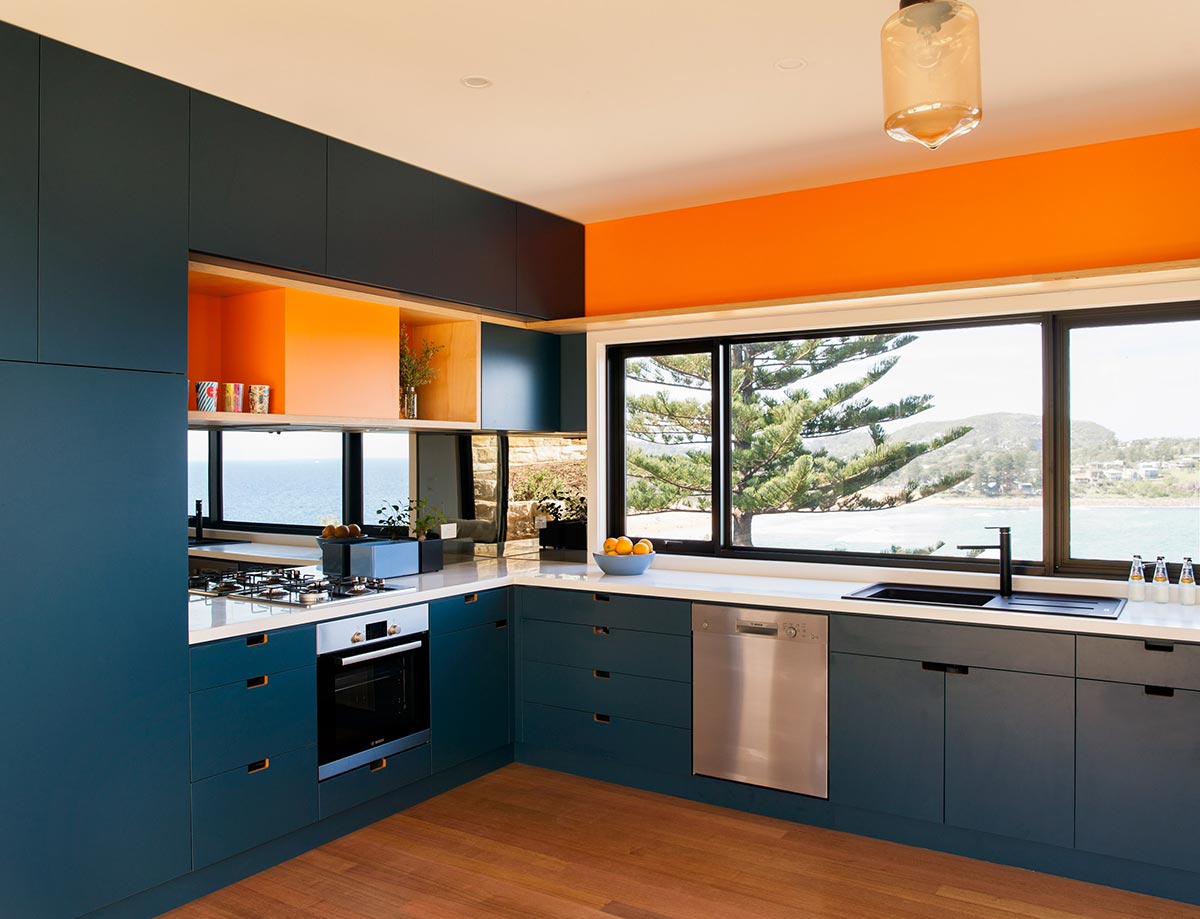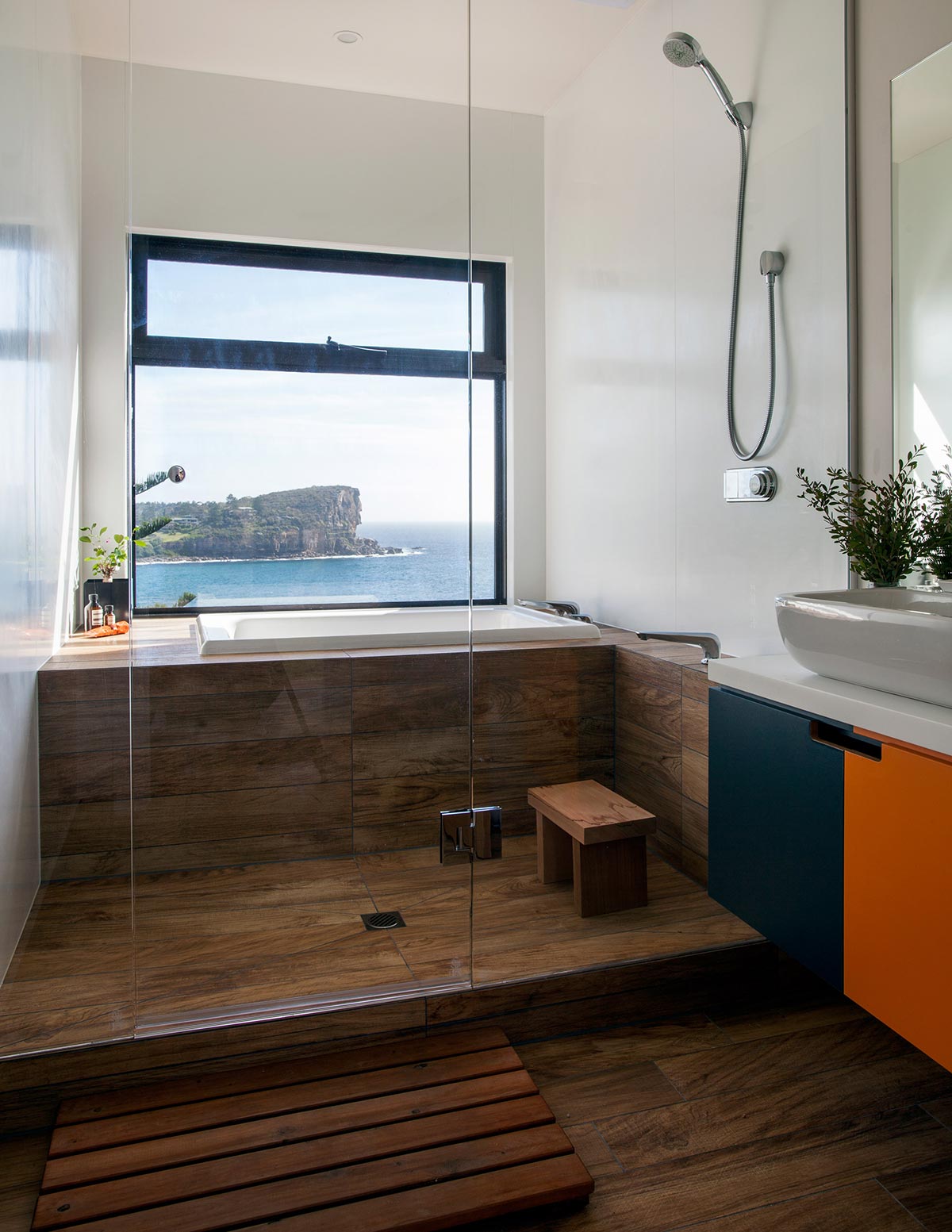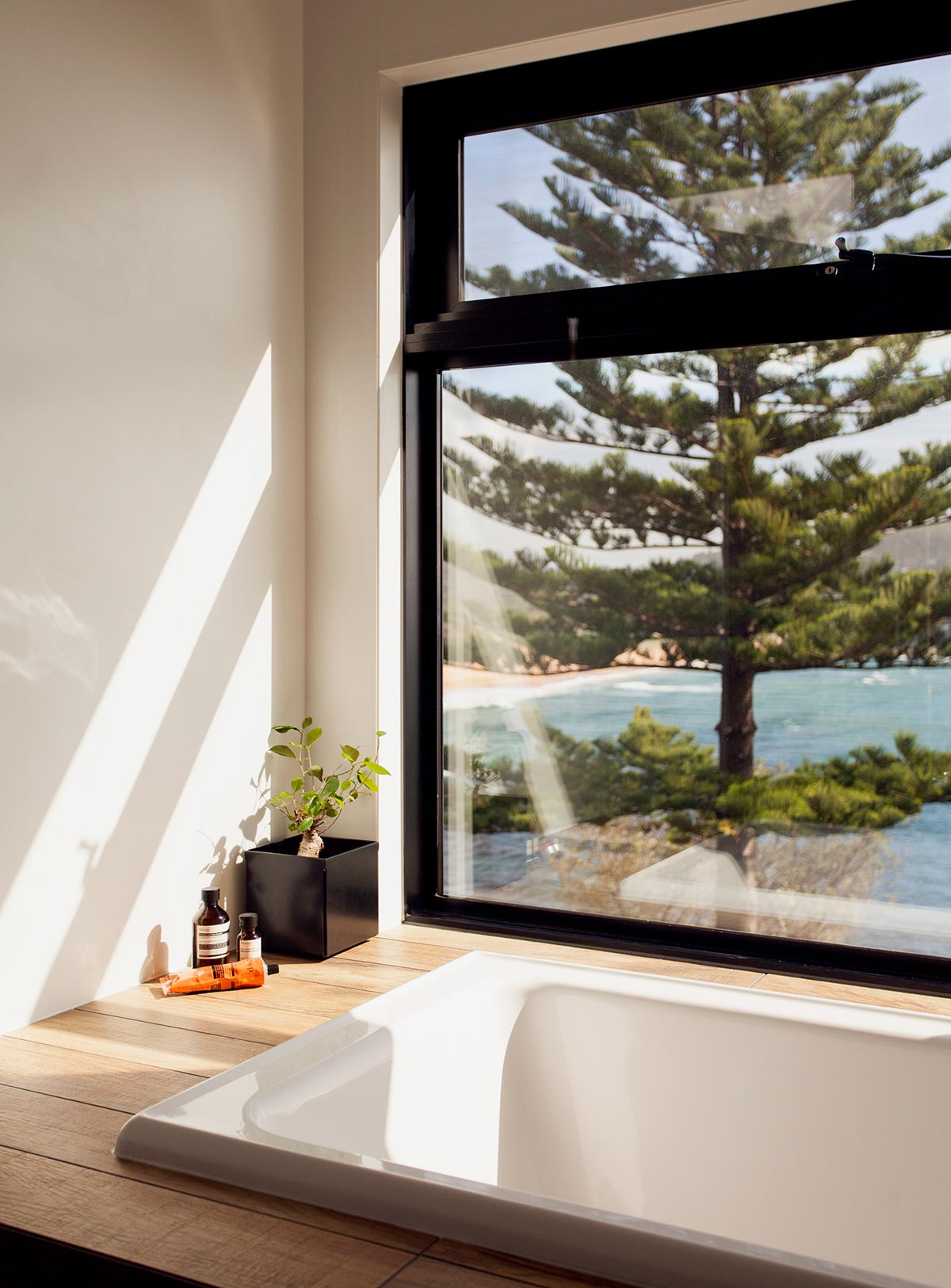 The structure houses an open-plan kitchen, living, and dining area, two bedrooms, one bathroom, European laundry, and an outdoor shower and storage for surfboards. Internally, the design was inspired by the sea and sand, thus featuring a palette of deep blue and orange. Windows are powder-coated aluminum with double glazing and 'Breezeway' louvre inserts and awning/casement windows. The clients who previously lived in Japan also requested a Japanese-style bathroom with wood-effect porcelain tiles line the shower and the traditional tub.
"We are still combating a shortage in the Australian market for architect-designed sustainable dwellings that are affordable. That market is definitely here to stay and will only grow in the coming years. What we like most about our prefab, modular approach is that it helps us save time during the build process, which in turn saves you money. And it means resources can be directed towards well-considered design and high quality materials, instead of being squandered on unforeseen delays typical of traditional building methods." – Archiblox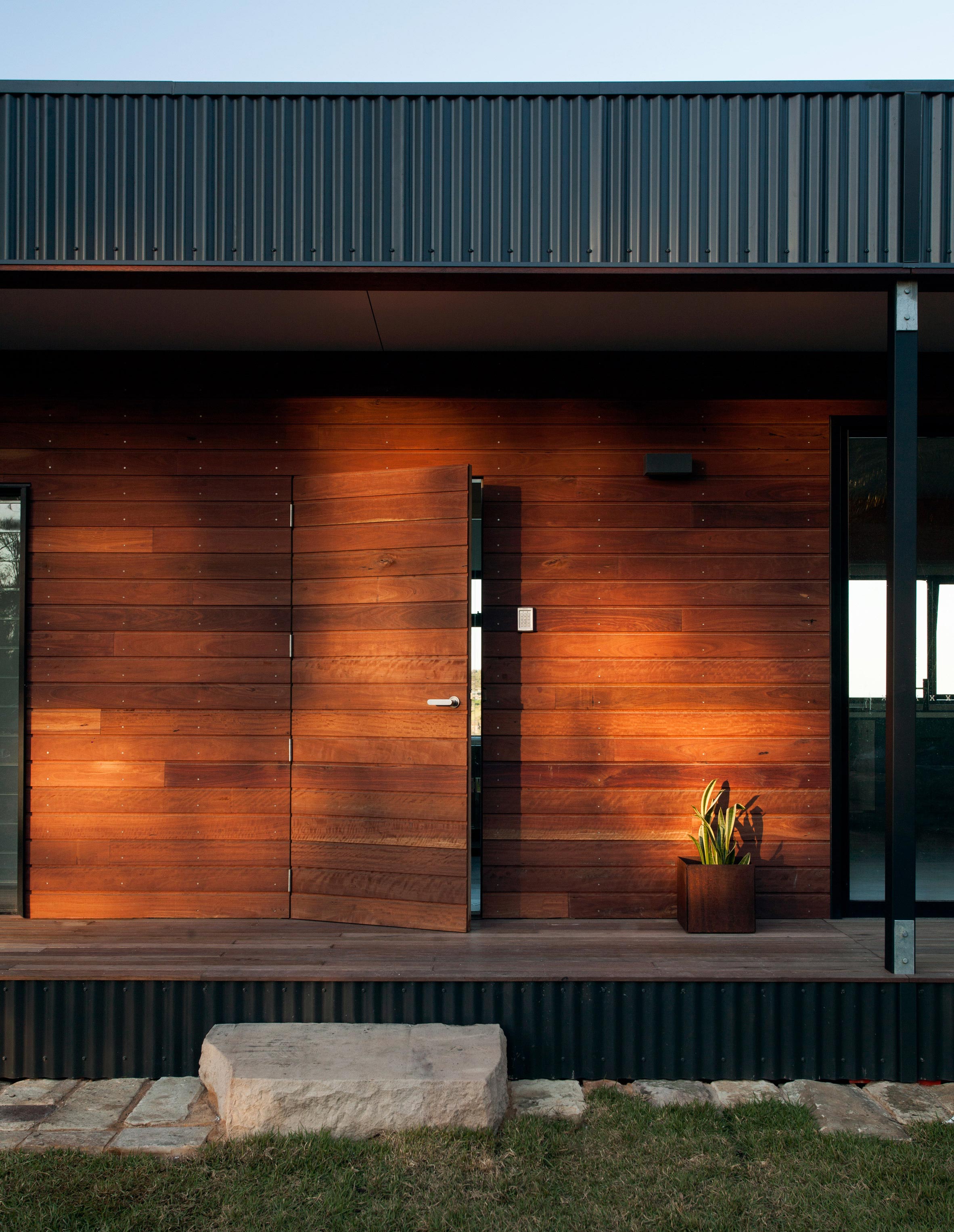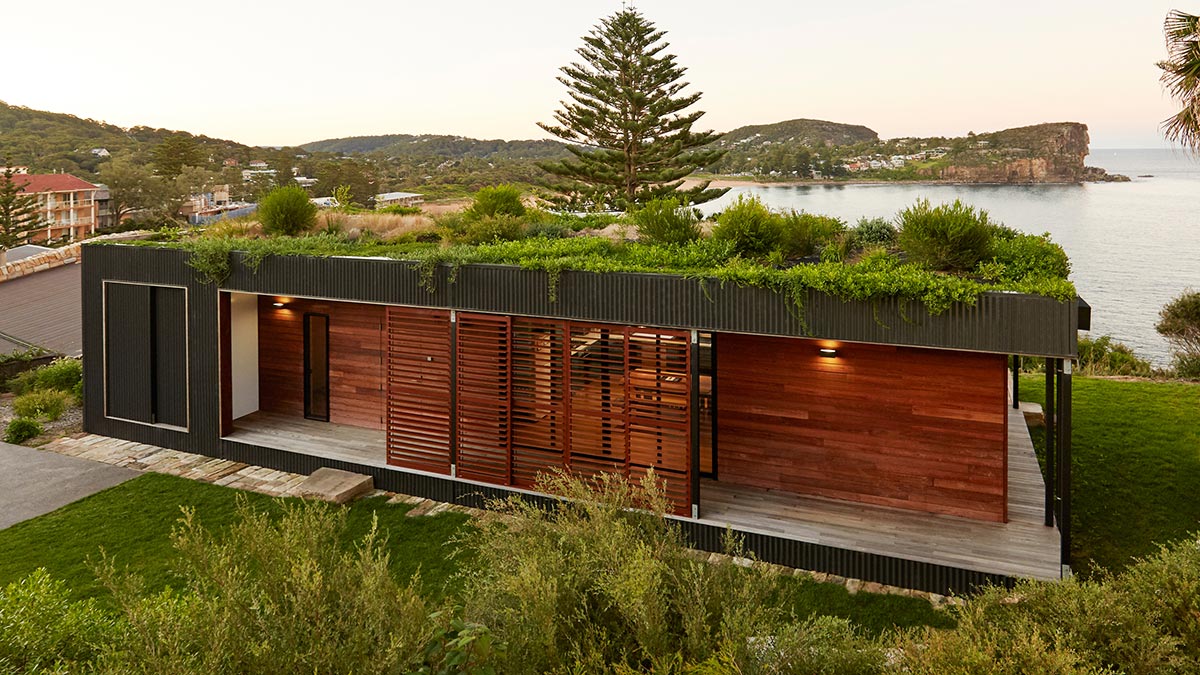 The market for eco-friendly homes is growing, and with projects like Avalon House, it's not hard to understand why. A holistic approach to sustainability, a beautiful contemporary design, and the benefits of such eco-homes can't be ignored and thus, this concept is slowly shaping itself to be the future of housing.
House Project: Avalon House
Architect: Archiblox
Location: Avalon Beach, Australia
Type: New Build
Photography: Tom Ross, Michael Wickham