There are so many things to love about Australia but for us, the thing that we love most is the beautiful landscape that we are so lucky to enjoy! From coastlines, rural plains, forests, mountains, desert, oceans and lakes. There is no denying that the Australian landscape is second to none. So to celebrate our stunning country we wanted to take a look at our favourite Australian Backyards, both in the home and in nature. To share our Top 17 Home Designs that celebrate the Australian landscape and outdoor living.
1. Martha House | Ola Architecture Studio
First up is the Martha House designed by Ola Architecture Studio. The single storey abode has the beach as their backyard. Perched on top of the sand dunes in a quiet pocket of the Mornington Peninsula in Victoria, this four-bedroom family retreat boasts some of the most spectacular beach views of the region.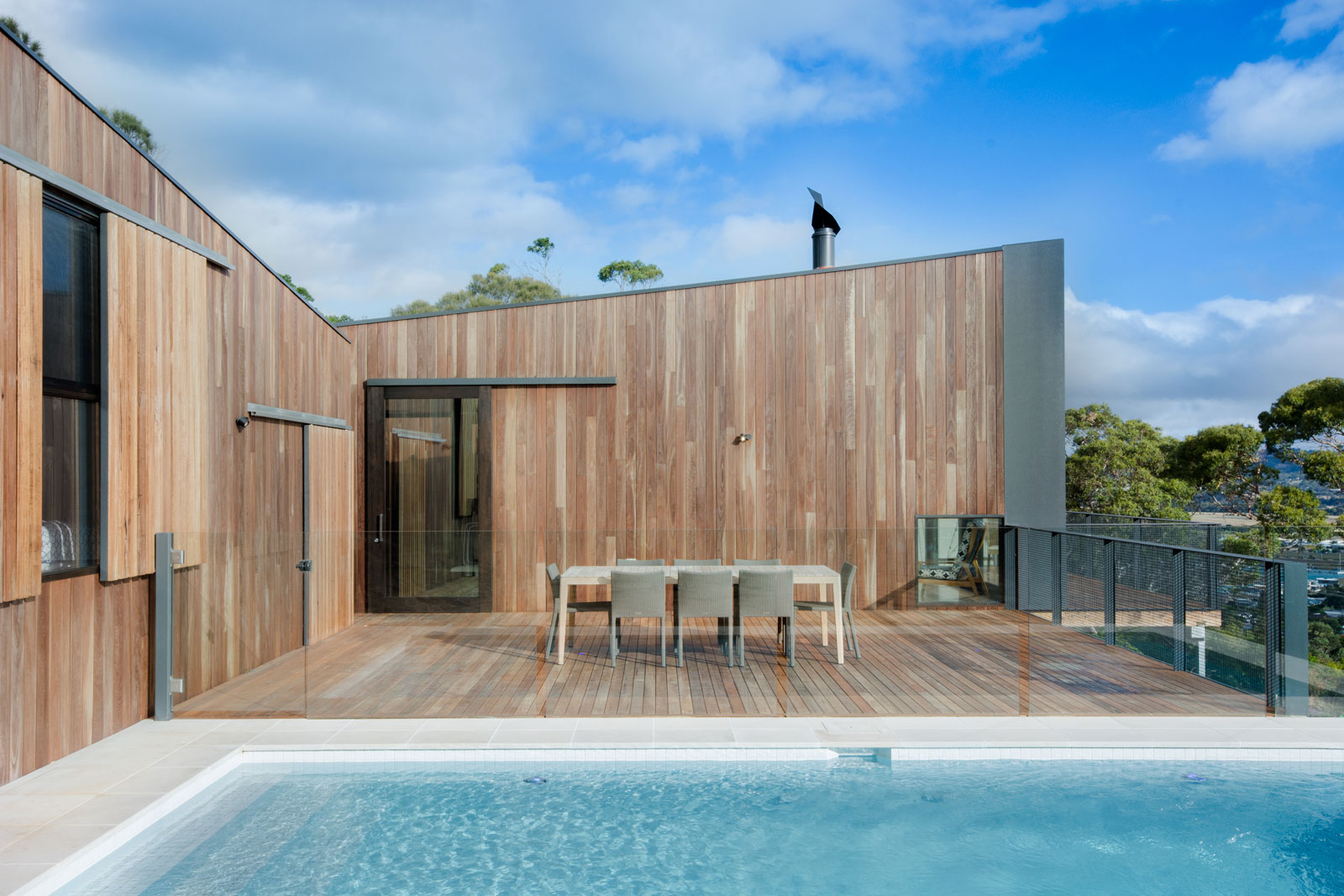 2. House 28 | Studio Edwards
Next up is the incredible home planted in the Surf Coast of Wye River in Victoria, between Lorne and Apollo bay. House 28 designed by Studio Edwards has a triangular deck that looks directly out towards the ocean. This house was also nominated in the 2018 Houses Awards in New Houses Under 200 m2 category. Definitely not your average beach shack.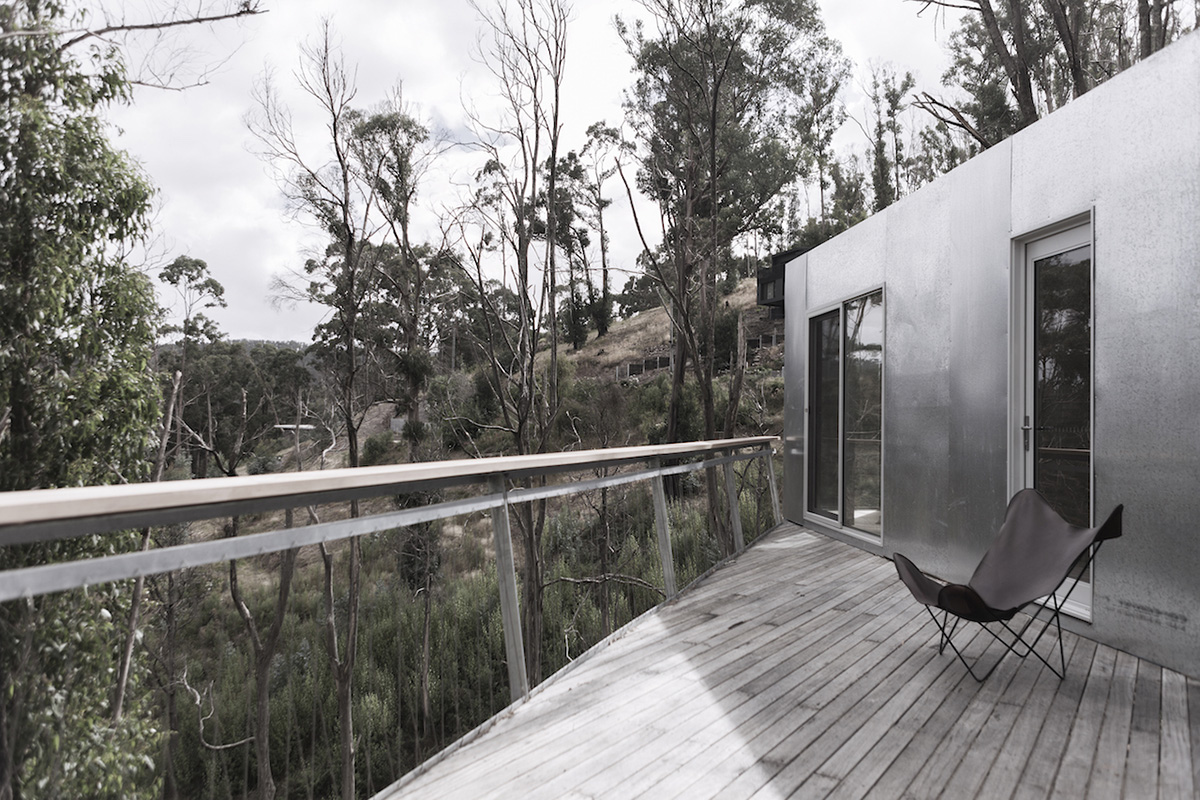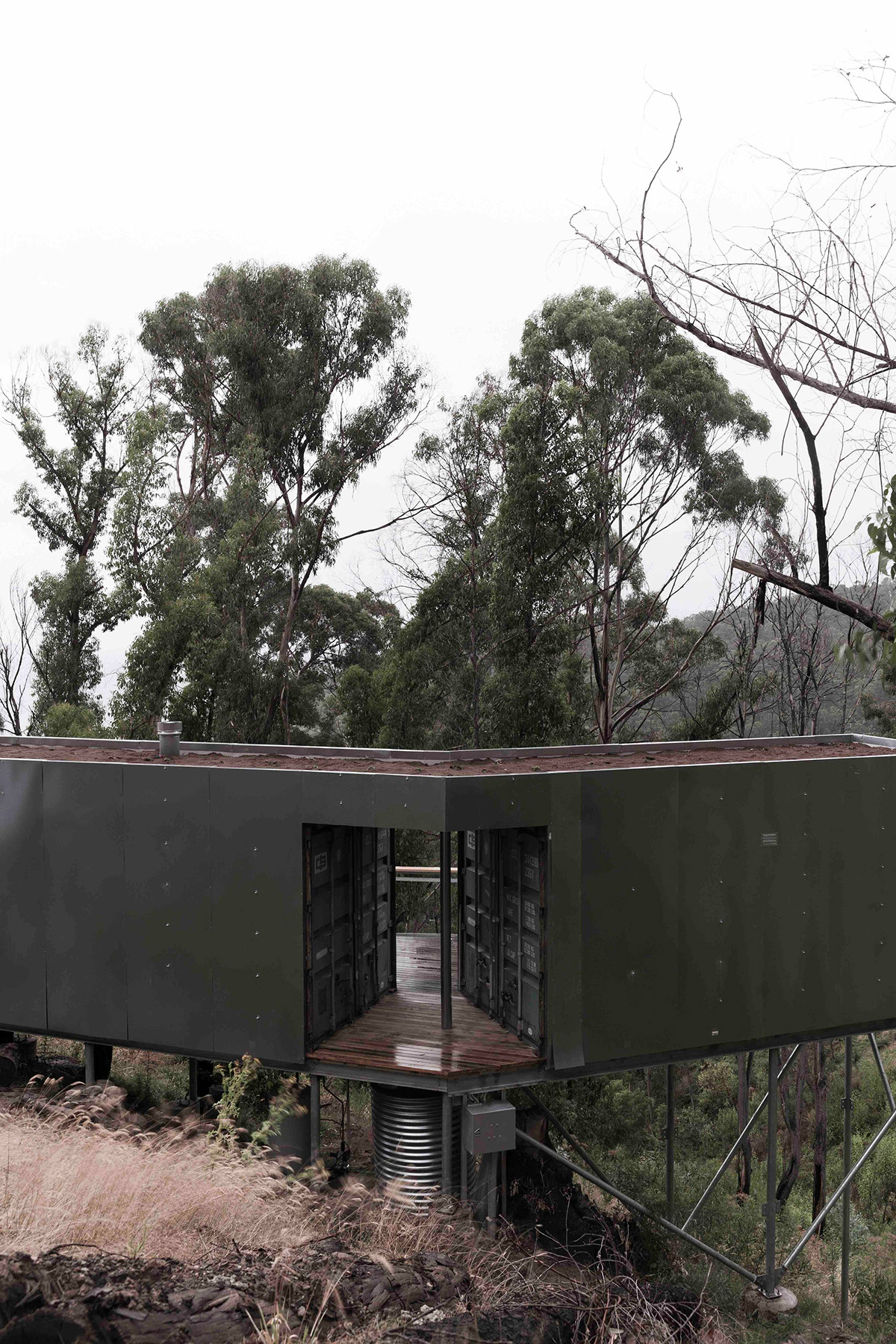 3. Portsea Beach Shack | Pleysier Perkins Architects, Kleev Homes & MW Landscape
Ohh the Portsea Beach Shack. Aside from the obvious fact that this house is only a stone-throw away from Portsea beach, it also has a spectacular backyard which serves as a perfect spot for entertaining guests. Not to mention the coolest pizza oven we've ever seen! Designed by Pleysier Perkins Architects, Kleev Homes & MW Landscape.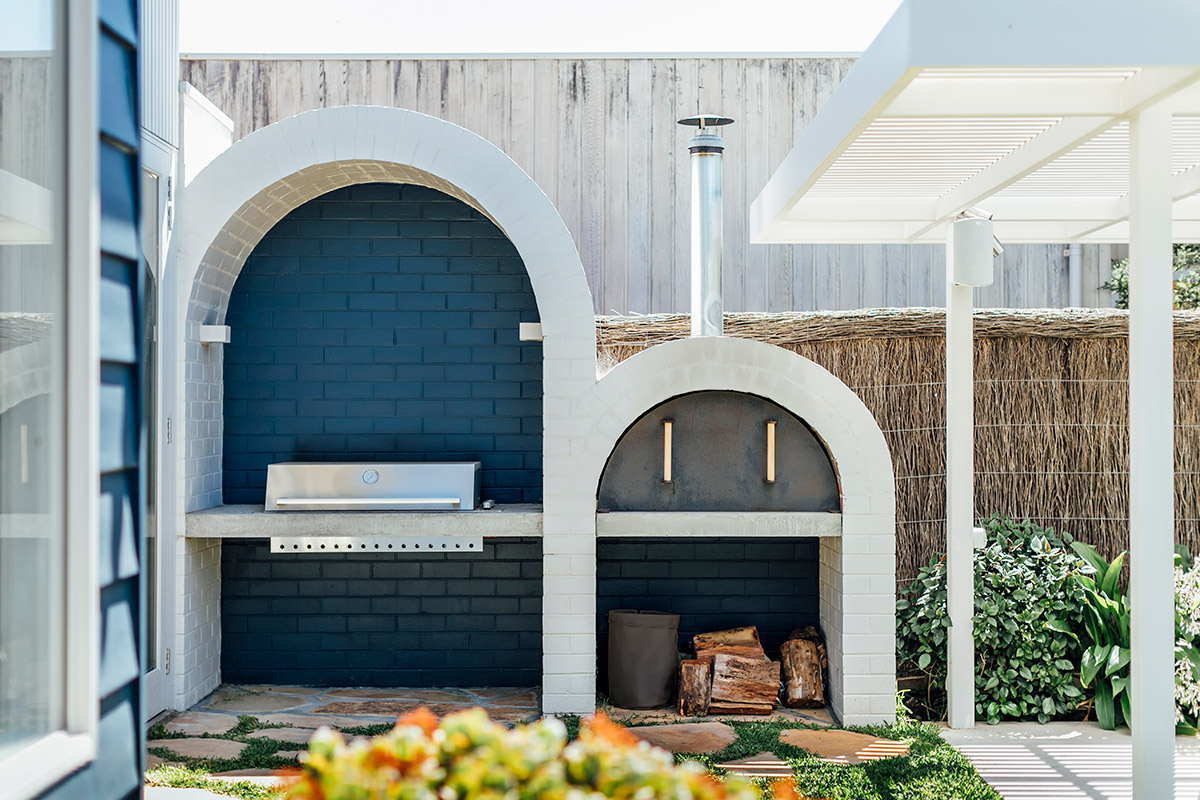 4. The Recyclable House | Inquire Invent
Next on the list is a somewhat unconventional but insanely green house in a completely different sense. The Recyclable House designed by Quentin Irvine, the Managing Director of Inquire Invent. This Australian home is a remarkable structure built mostly from recyclable material and although the components of this house are either biologically or technologically recyclable, it has been built to last and is of exceptionally high quality. The charred timber + corrugated galvanised steel exterior gives the house a more hand-crafted rural wool shed vibes that matches its surroundings.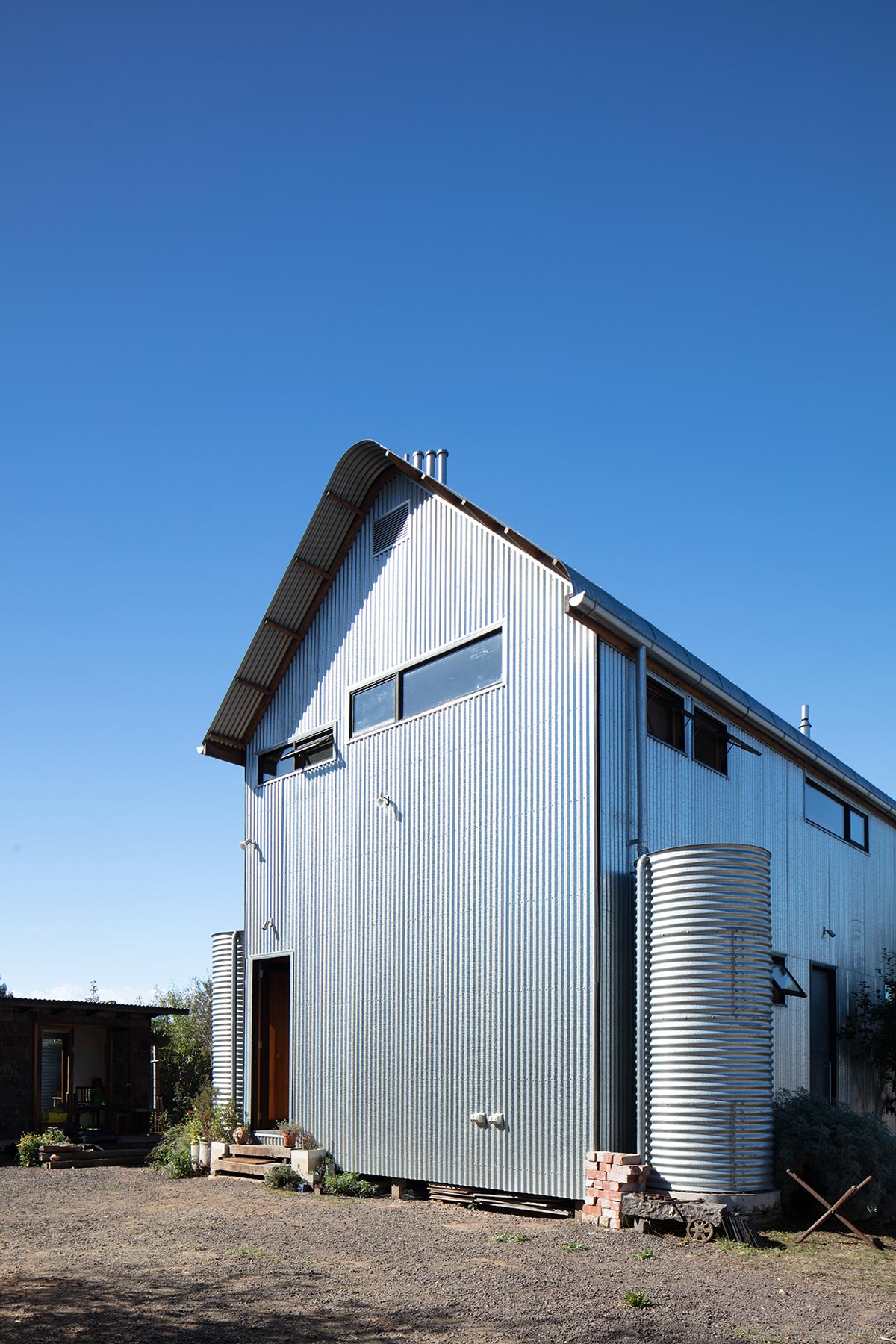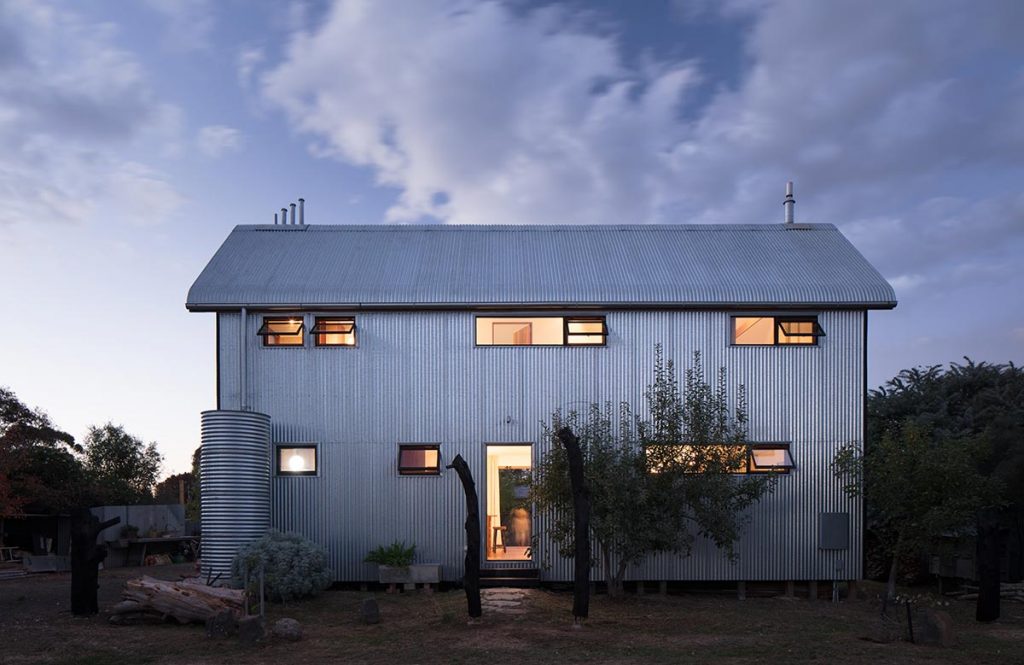 5. Barny in Bank Street | Nest Architects
This cute pocket-rocket home is peacefully tucked away amongst a row of sheds at the back of Brunswick, inner-city Melbourne. The Barny in Bank Street is an urban barn project by Nest Architects. With a relatively compact foot print at just 100 square meters, the team incorporated tall pitched ceilings and an open mezzanine to make the whole space feel more spacious. On the outside, a beautiful garden surrounds the urban barn and will make you forget you're in the city!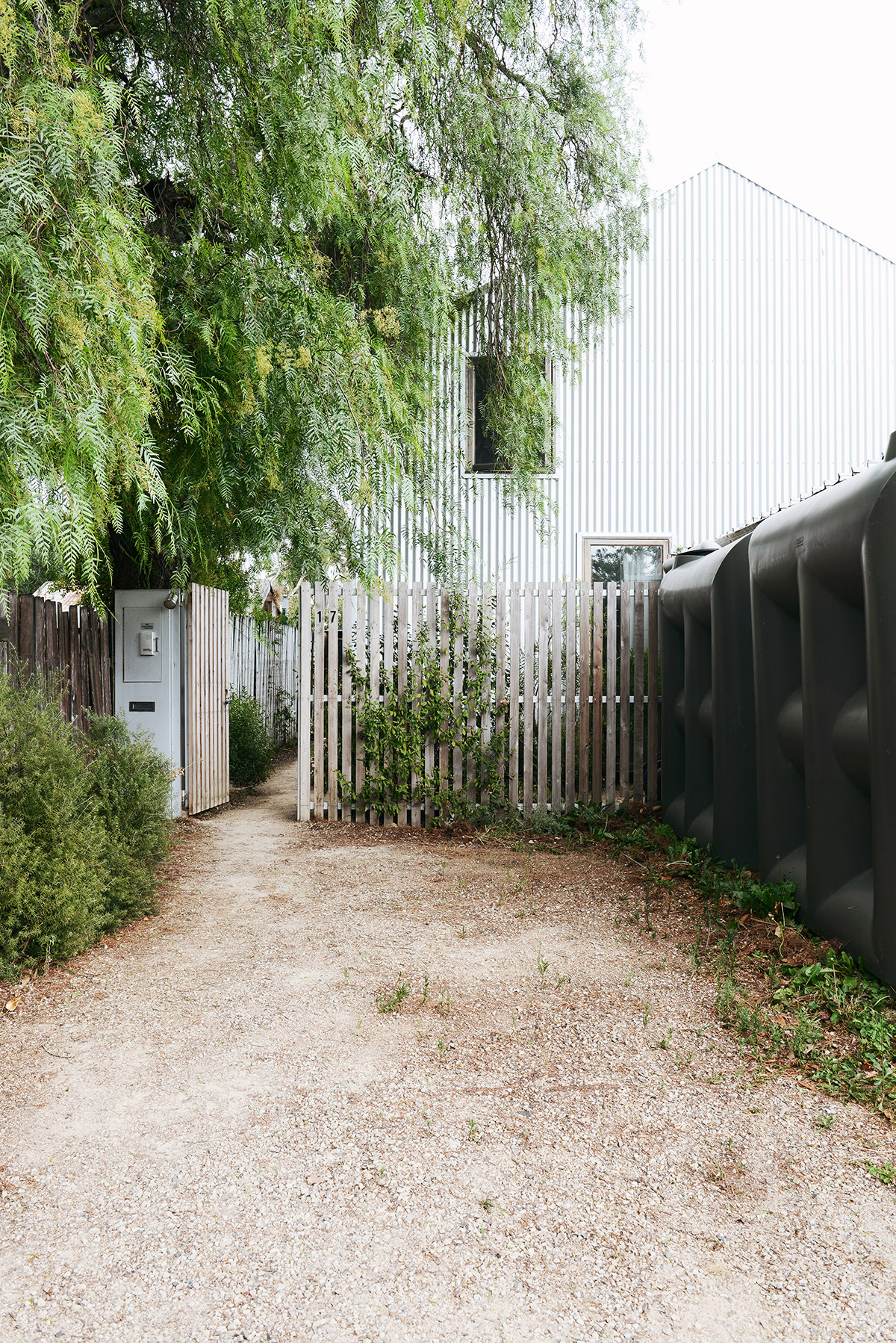 6. Verandah House | Still Space Architecture
Sitting at number six on our list is the Verandah House by Still Space Architecture. This modern renovation of an existing weatherboard house is surrounded by lush greenery and tropical gardens and creates an urban haven. This home oozes energy and is all about celebrating and enjoying an outdoor lifestyle.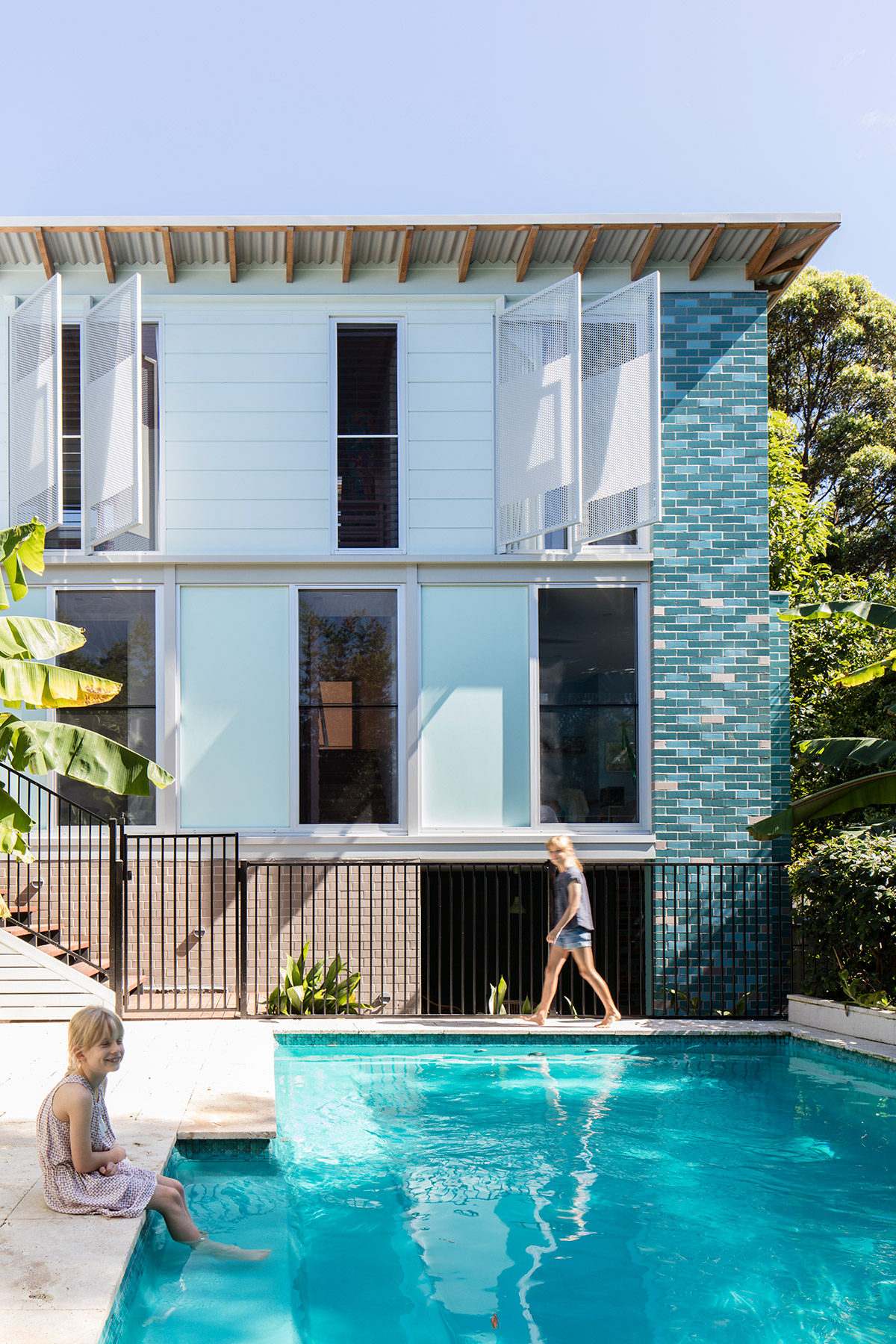 7. Burrill Lake House | Jost Architects
The owners of the Burrill Lake House located on the South Coast of New South Wales are incredibly lucky to experience this part of Australia everyday! This is easily one of the most enviable locations for a home we have seen. Designed by Jost Architects, this house is a stunning example of designing for the environment. It celebrates its landscape and the lifestyle that comes along with it: relaxed, playful and easy!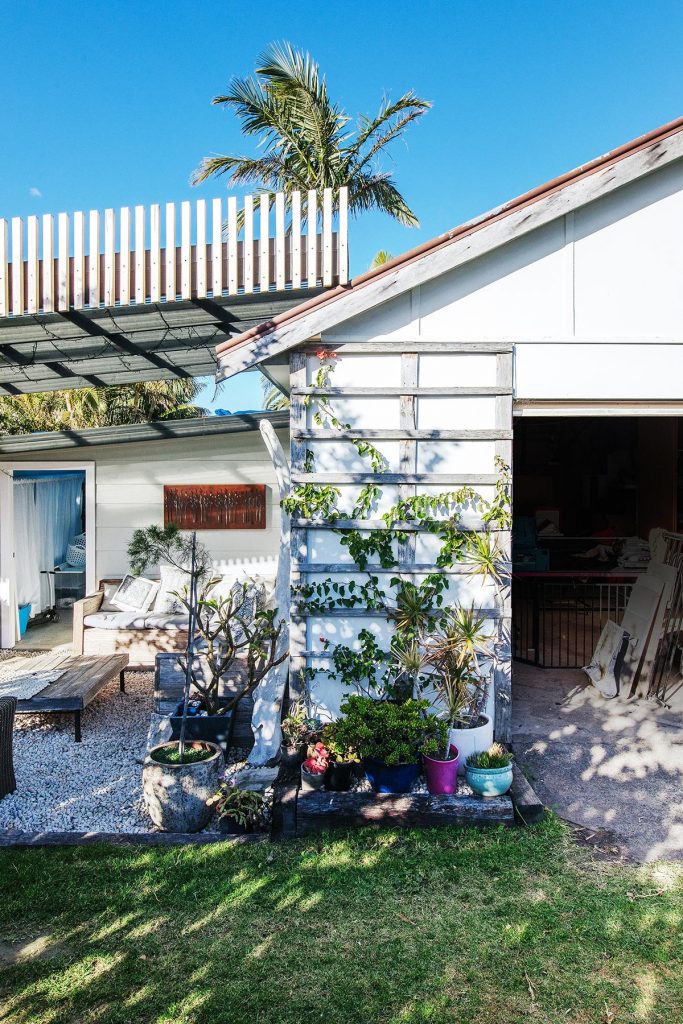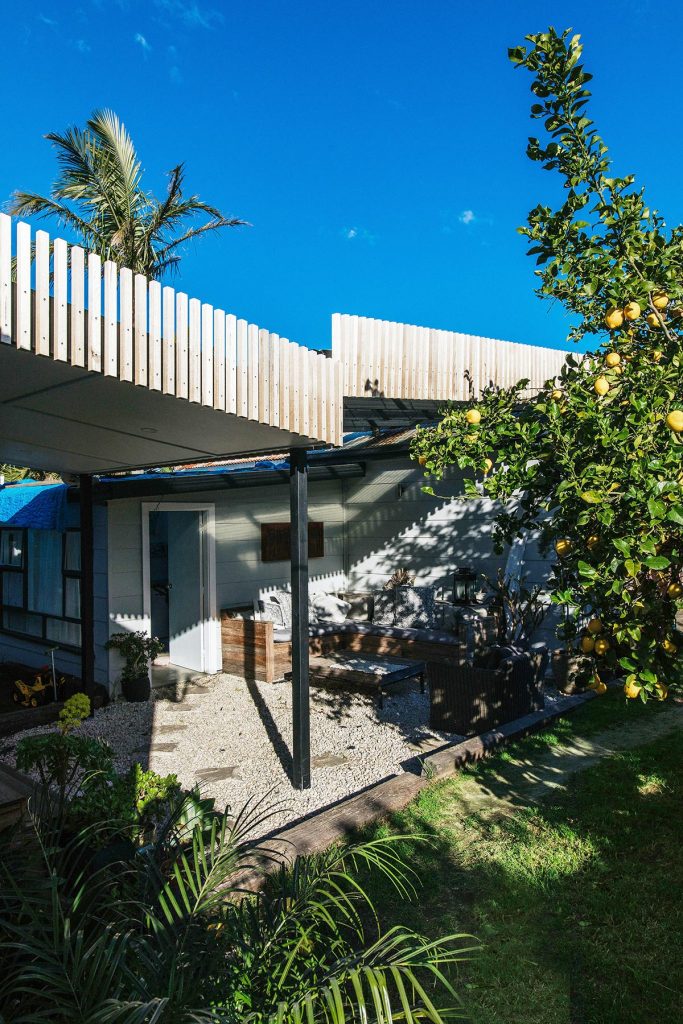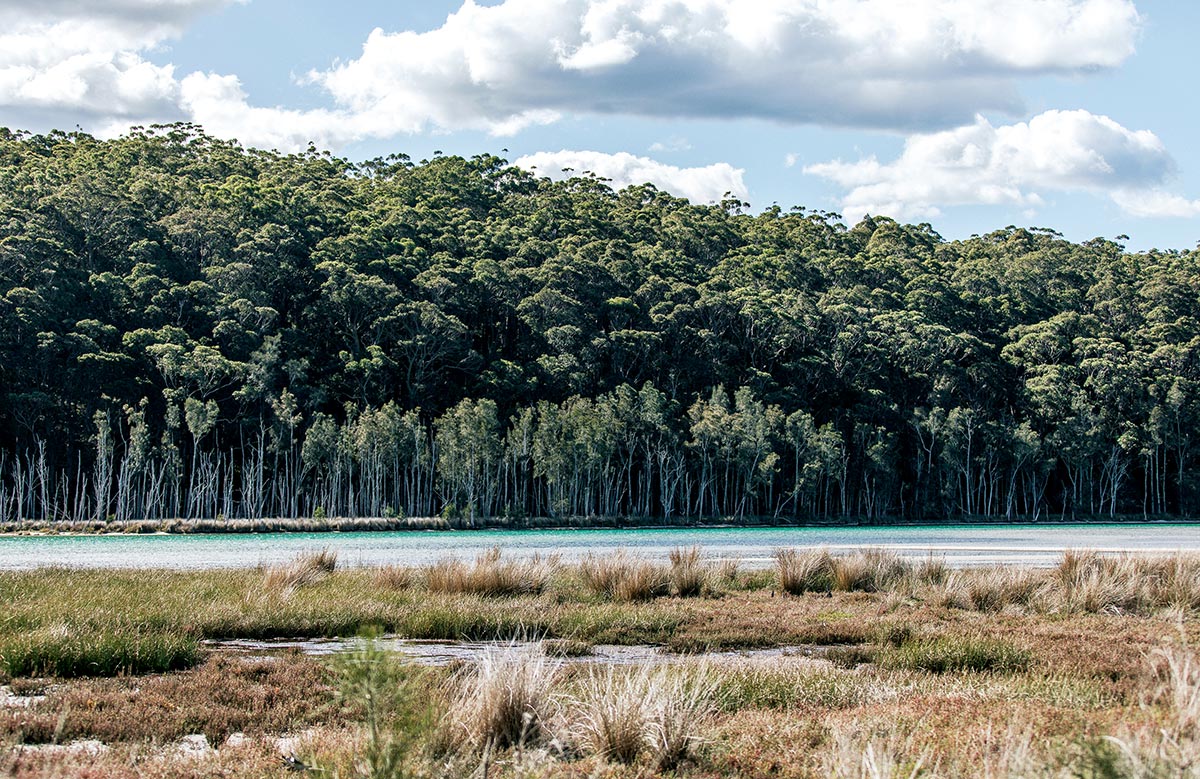 8. Bell Street House | Technē Architecture + Interior Design
Wedged in Melbourne's inner-city suburb of Richmond, is the Bell Street House by Technē Architecture + Interior Design. The house boasts front and year courtyards with dazzlingly lush landscape filled with small trees, timber trellises and modern outdoor furnishings that extends the entertaining area even further. The outdoor entertaining hub is complete with BBQ, outdoor kitchen and comfortable seating, taking outdoor dining to a whole new level. It's undeniably an entertainer's paradise!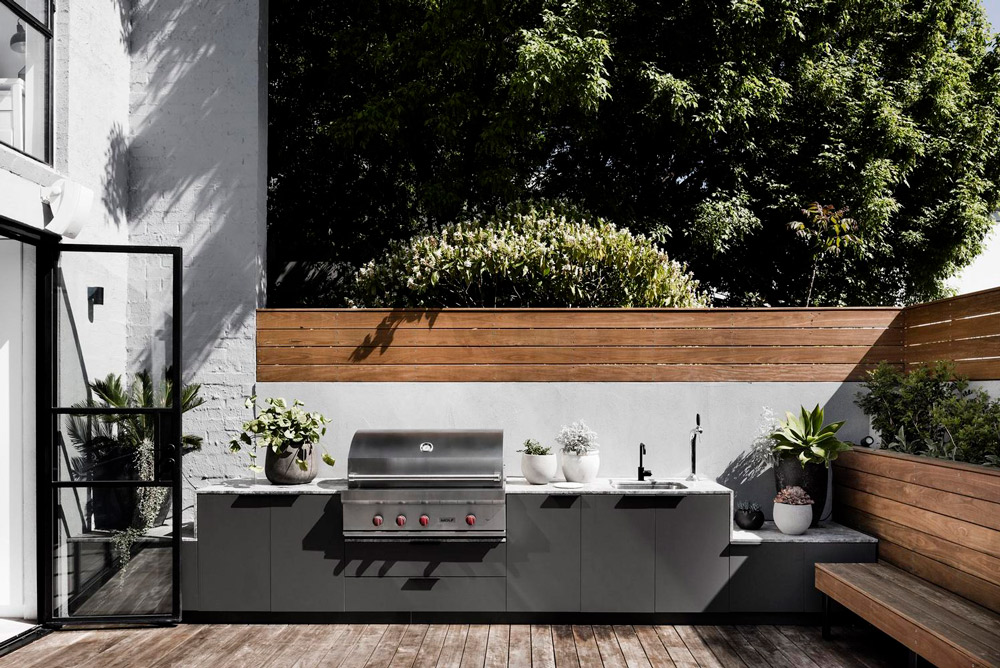 9. Waterloo House | Anthony Gill Architects with Budwise Garden Design
This house sits as part of a row of terraces in Sydney's inner-city suburb of Waterloo and it's where you get to fulfil your backyard bathing dreams. Its owners loved their old bathtub so much that it now lives in the garden as an outdoor bath and shower. Seeing as the site is just 4.5 meters wide, the architects were keen to make the most of the small space. That they did!
10. Casuarina Beach House | PNC Built
When it's no longer summer, you'll still find Casuarina Beach house to be a coast-side gem that is forever surrounded by sunshine and a warm breeze. Right around a rugged bush path is a paved stoneway that leads to the caramel timber entrance,  through to a bright hallway and then out to the backyard pool. This home is all about the outdoors and we love it!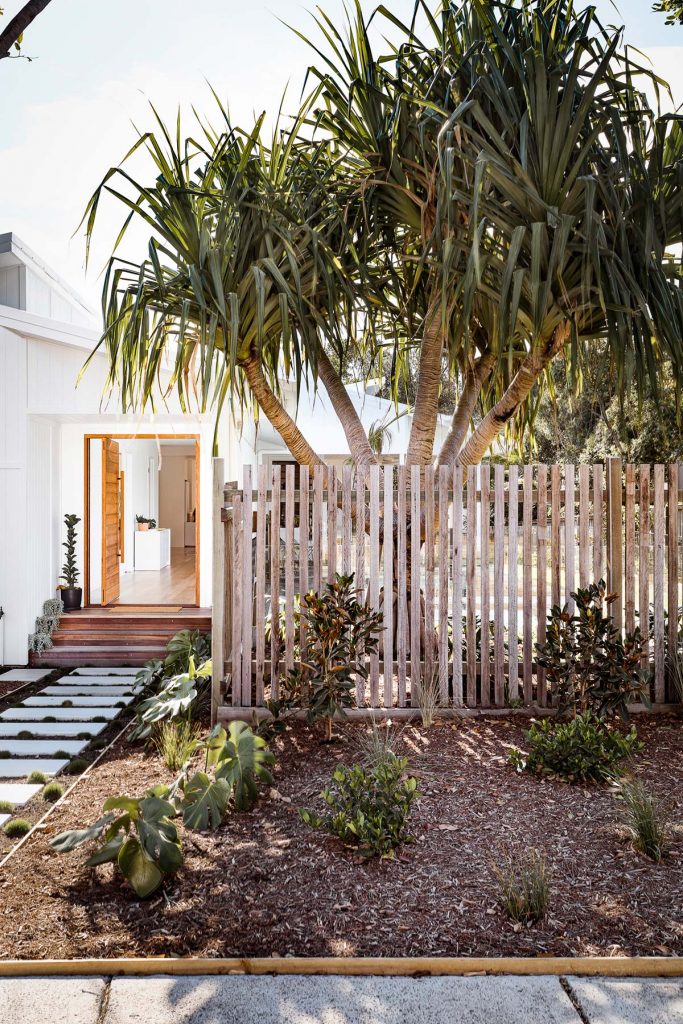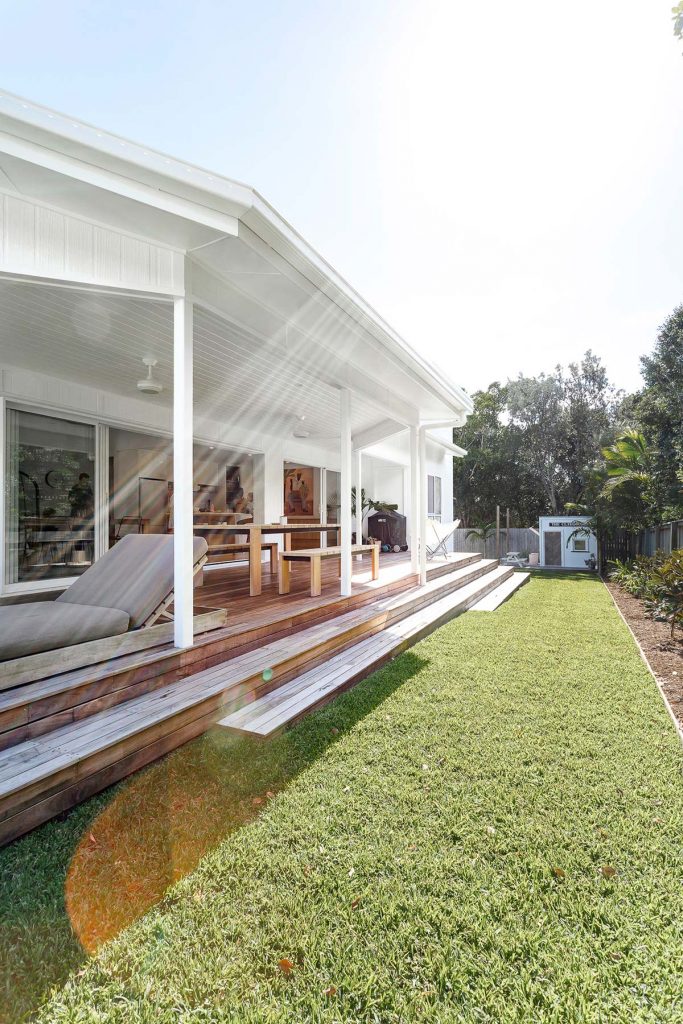 11. Hole in the Roof House | Rachel Neeson and Stephen Neille
This bungalow sits along a busy street, which makes it seem that it would be impossible to have peace and quiet inside. But with a couple of creative minds, it was transformed into a domestic sanctuary. The renovation required a lot of creativity and resourcefulness. As a response, the construction involved a few unconventional procedures, like cutting a hole in the roof, hence the name of the project. Located in New South Wales Bronte Beach and designed by Rachel Neeson and Stephen Neille.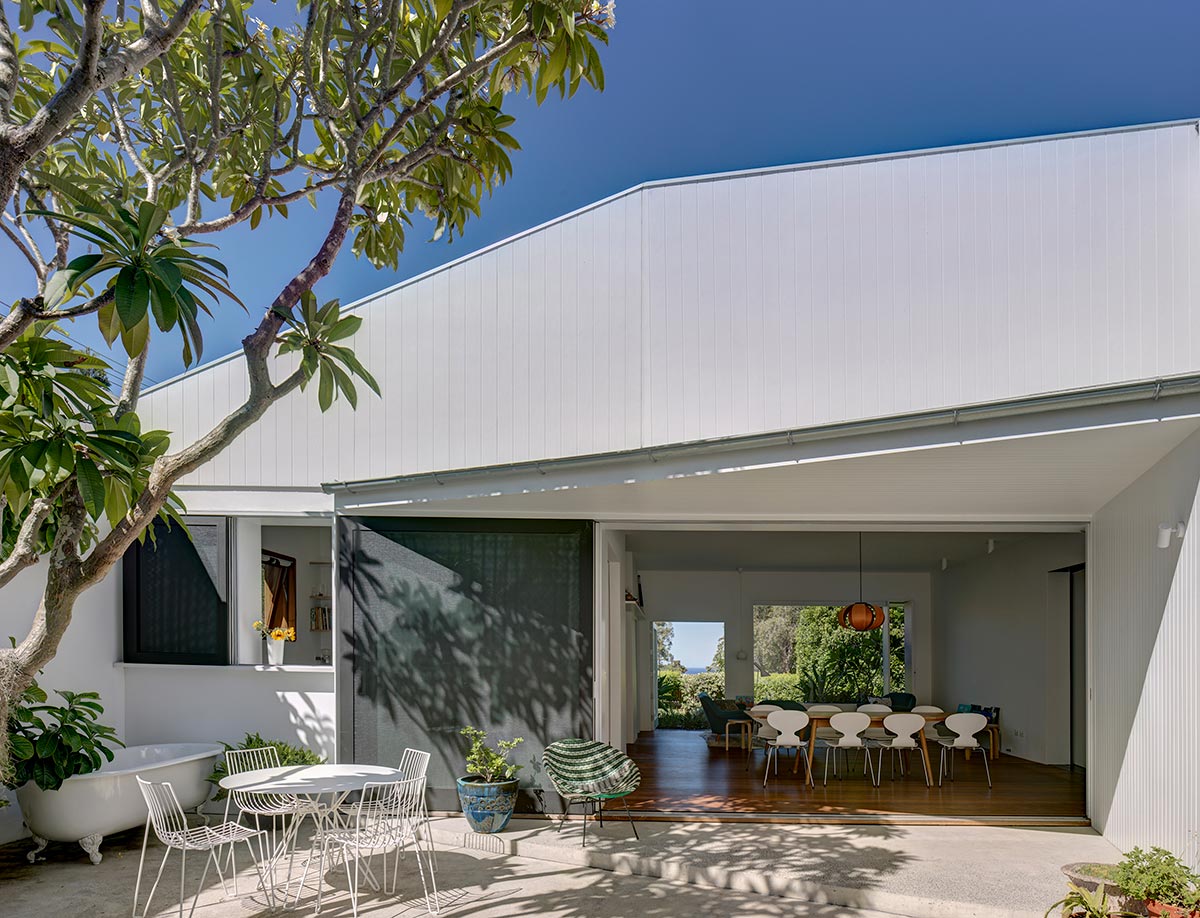 12. Lawry Street Residence | Ha Architecture
Welcome to the Lawry Street Residence, a beautifully renovated home tucked away in Melbourne's inner-north suburb of Northcote. The exterior views were intentionally minimised to improve the thermal performance of the space. The project ended up with well-framed windows that create a strong connection to the backyard as well as achieving an intimate kitchen area with great natural light.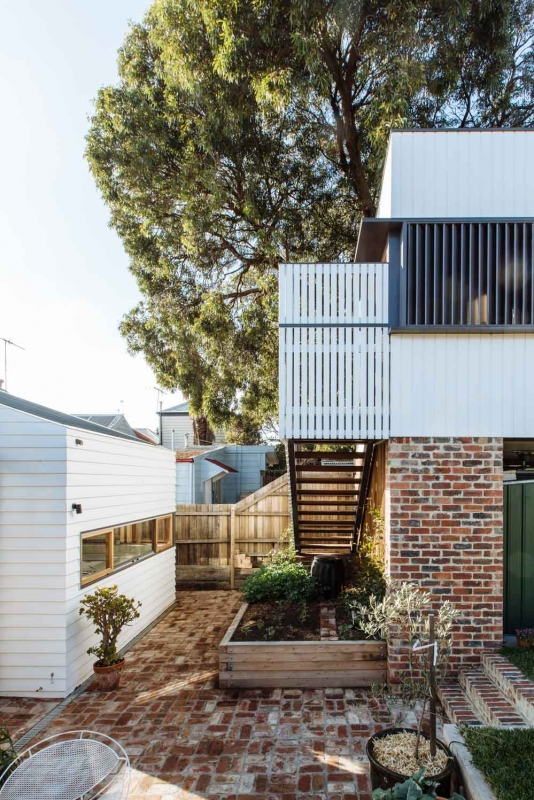 13. Light Saw House | Zen Architects
Would you believe that Light Saw House was uninhabited for fifteen years? But with the magic touch of Zen Architects, it was transformed into a more liveable space. Volumes are used throughout the compact living space to make it feel more expansive and generous on the floor space. However, this is done in proportion with the original house structure to ensure none of the recently added fixtures overshadow the south-facing backyard, one of the most important parts of an Australian home.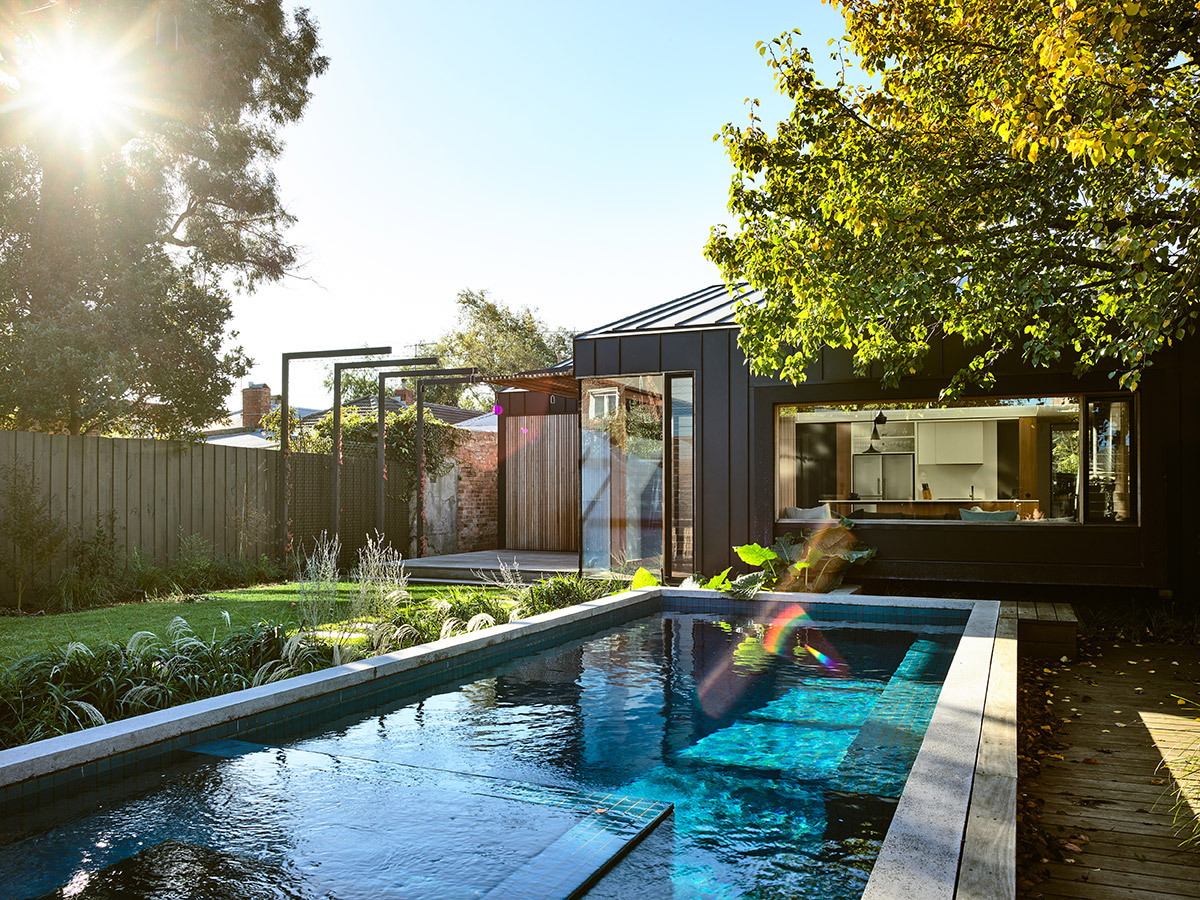 14. Perimeter House | Make Architecture
Given the name because of it being a refuge from the hustle and bustle, this little house has become one family's gem in the middle of the trendy hipster suburb of Abbotsford, Melbourne. The house has a corridor where on the opposite side are sliding glass doors that spill out to the courtyard and the pool. Yep, you heard right. The architects managed to work a pool and an outdoor fireplace into the mix too!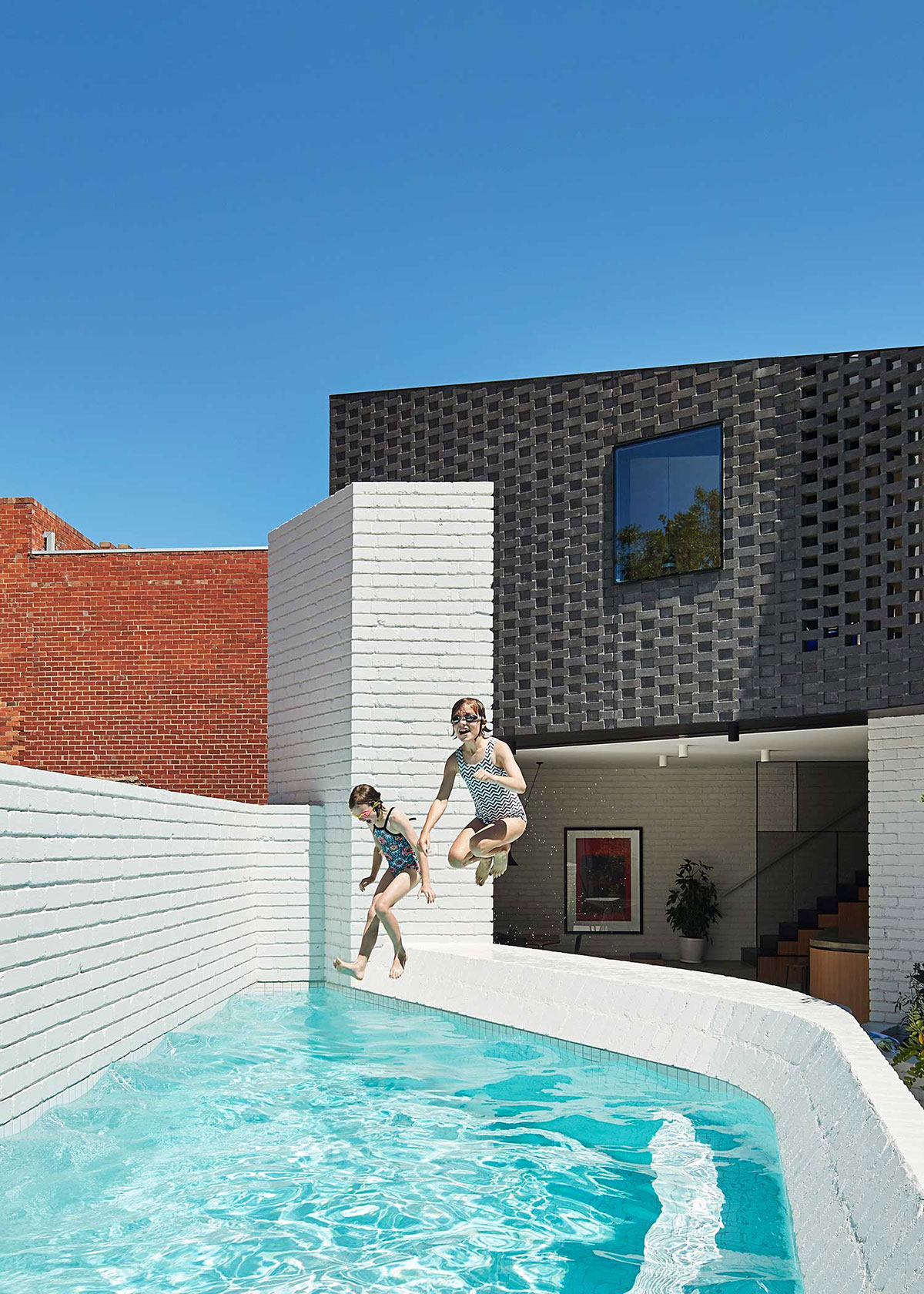 15. Tower House | Andrew Maynard Architects
Welcome to the Tower House, a renovation and extension designed by Andrew Maynard Architects in Alphington, Victoria. The homeowner asked for a home where 'community, art and nature come together'. The result? Oh you know, the architects decided to design them a village. In the tall space of the home, there is a net where the kids can read and contemplate with a view of the street and the backyard.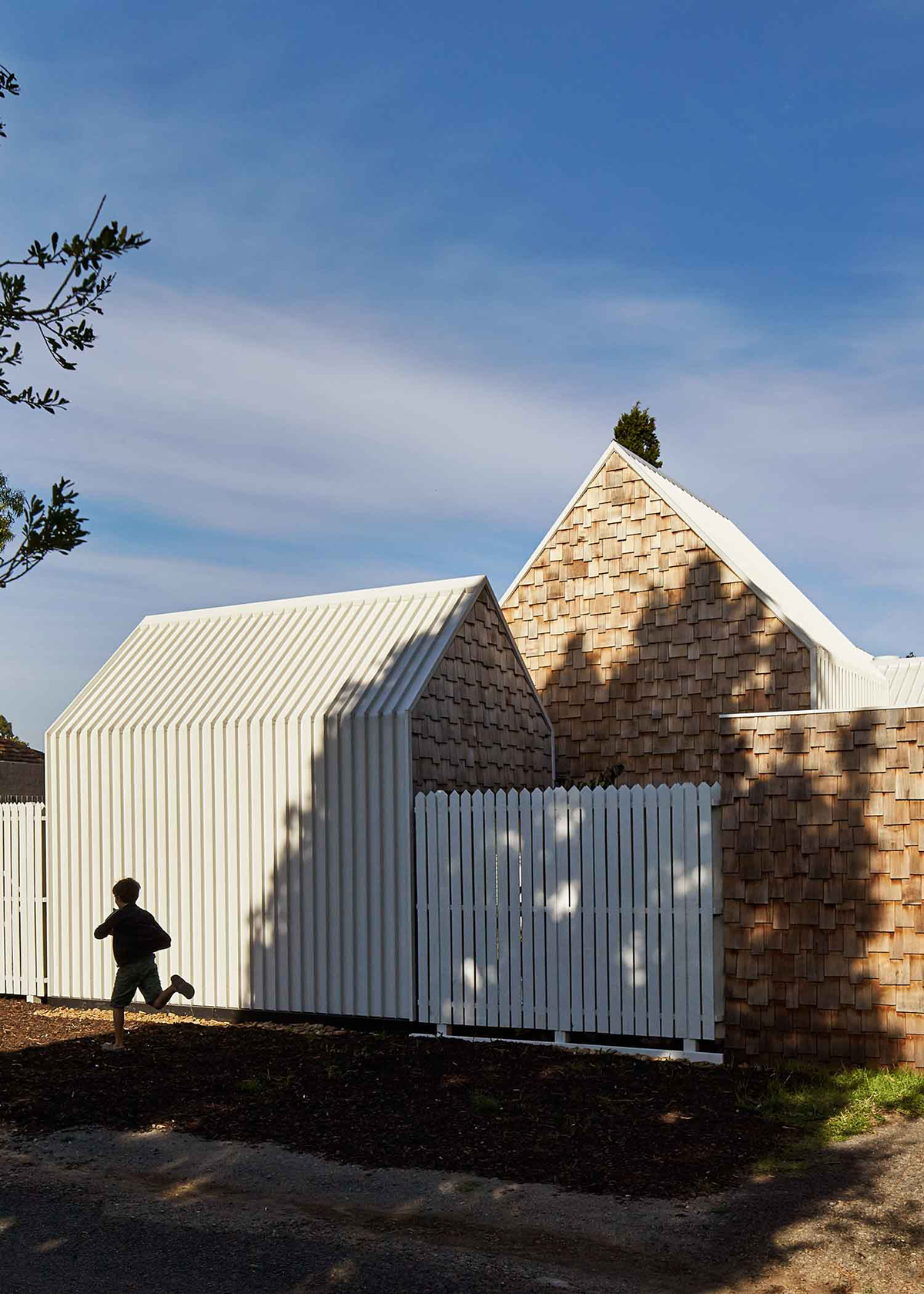 16. Wilston Project | Wrightson Stewart
Wilston Project used to be a classic Queenslander home that was way past its prime until Wrightson Stewart came along and added a modern extension. The new addition aims to take advantage of the abundance of natural light by creating a number of unique apertures. This offers views of the nearby park and surrounds. One example would be a wall of floor-to-ceiling glass lourves with prime park views from all areas at the back of the home.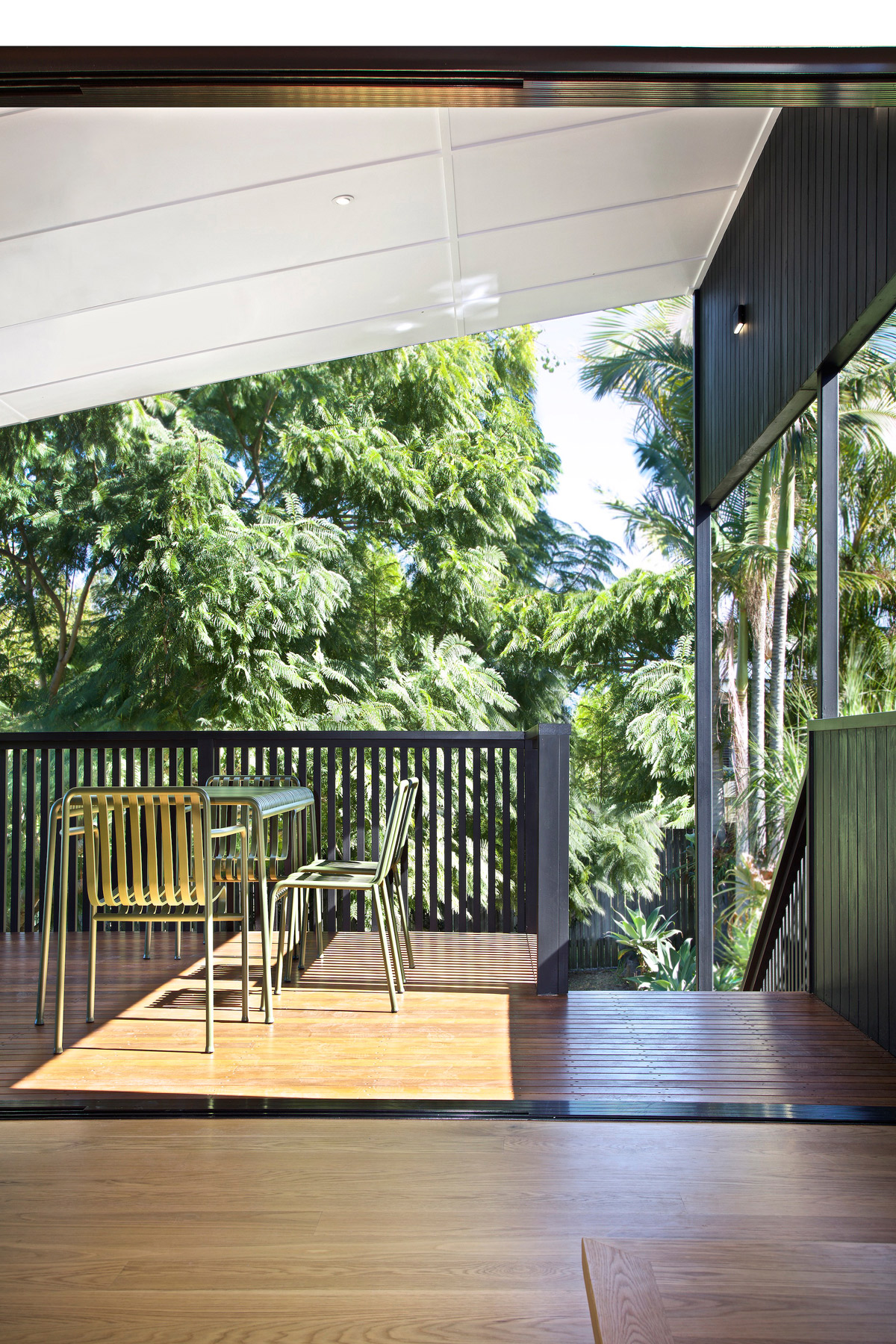 17. Hill End House | Blight Rayner
A long narrow dwelling with spaces designed to relate artwork to materiality, Hill End House is an incredibly unique abode. Blight Rayner made the narrow width and the lengthy span work perfectly, funnelling the river's cool breeze into the corridors and eventually, into the house, an ideal structural remedy for Queensland's warm summer. The home has a lawn surrounded by lush greenery which is perfect for barbeques and for kids to play with pets.