In subtropical suburban Brisbane, Hendra House is a contemporary extension of an original Post-War structure. Located within a wide street consisting of terracotta roofed cottages and poincianas, the Hendra House displays an ease between the old and the new. Whilst contemporary in its addition, the primary goal was to enrich the character of the original home and create a design that is extremely place-centric. Interior Design by Wrightson Stewart and Architecture by Barbara Bailey, the Hendra House is an exquisite suburban home that captures the energy and unique history of Brisbane.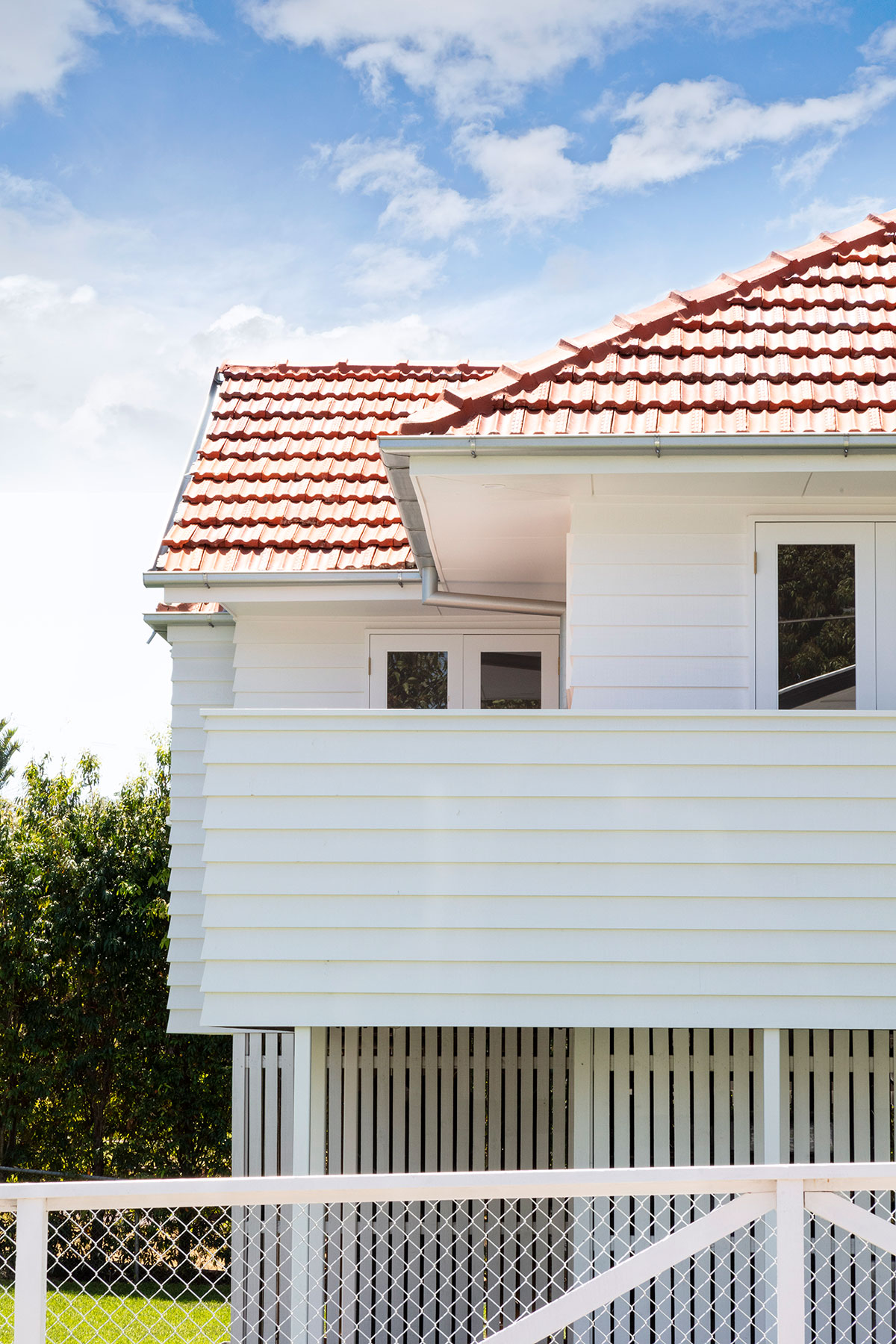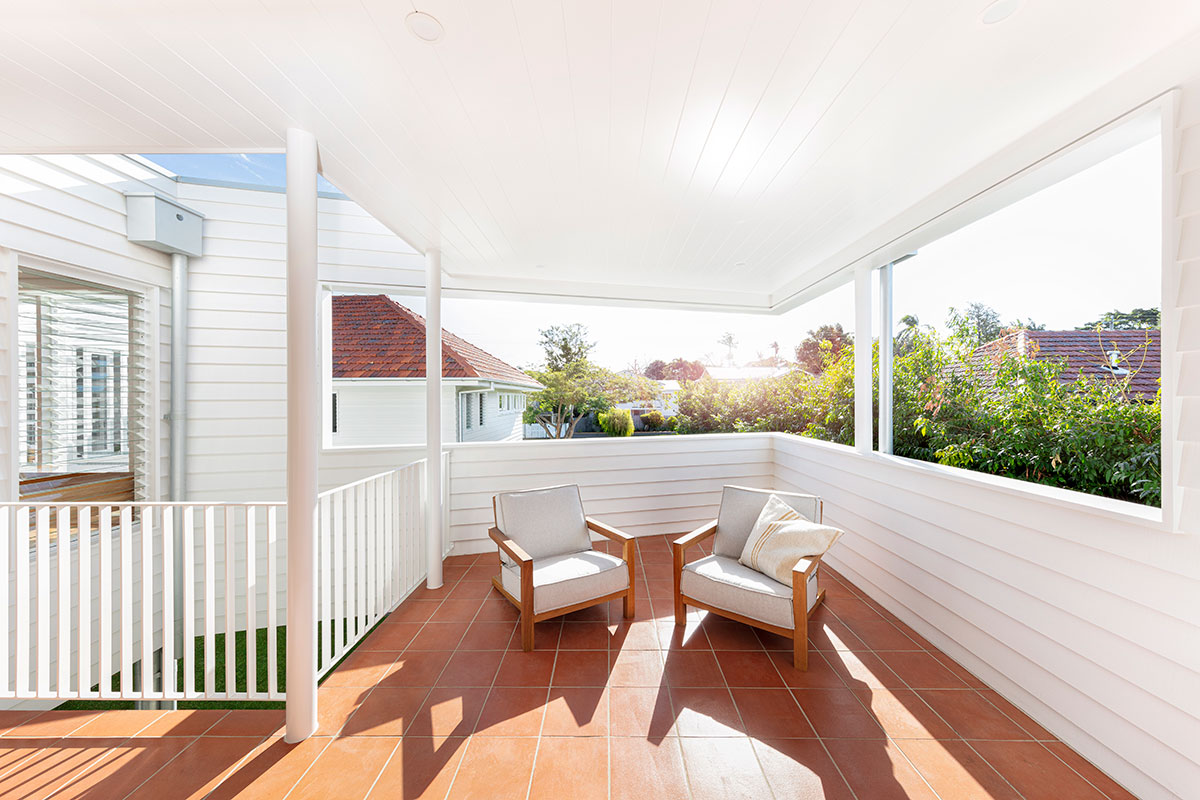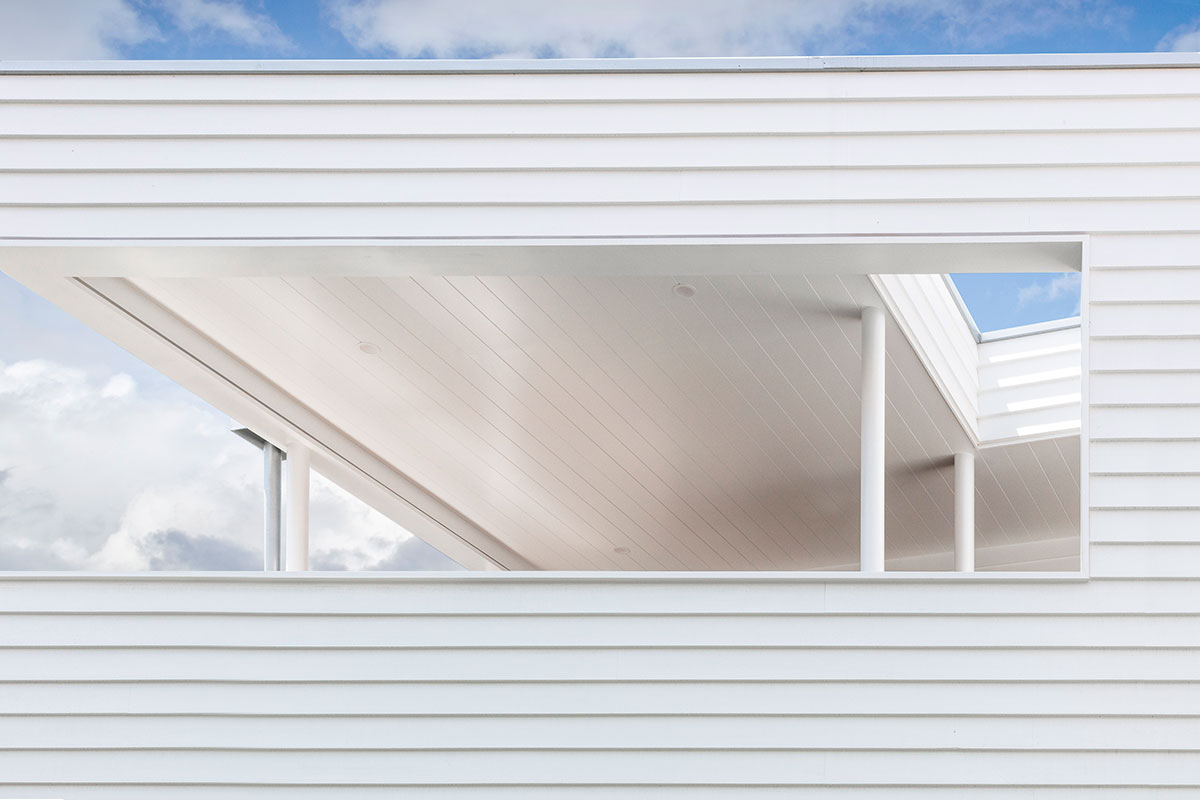 Hendra House consists of the original Post-War structure, a contemporary extension and a walkway that eases the transition between old and new. Designing for a young family with two children, the brief was to create clear 'zoning' that allowed the two main structures to interact and also manage to keep the clutter of family life under control.
There is a strong geometry to the floor plan that encourages multiplicity of function. The kid's zone is housed within the original structure, with parents retreat and communal living in the extension. A transparent walkway allows connection to both zones and the streetscape, featuring a joinery unit that encourages exploration on the journey between zones.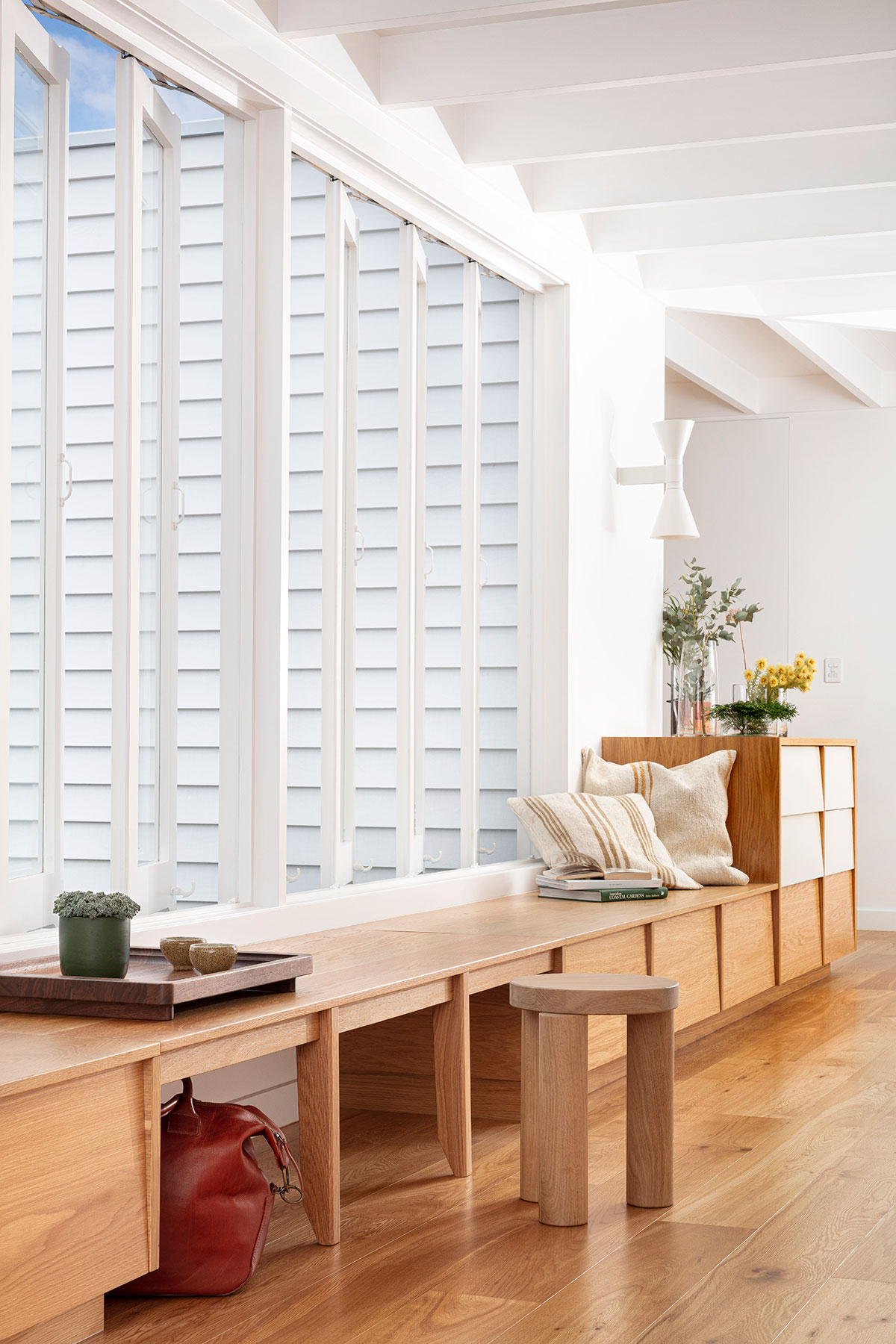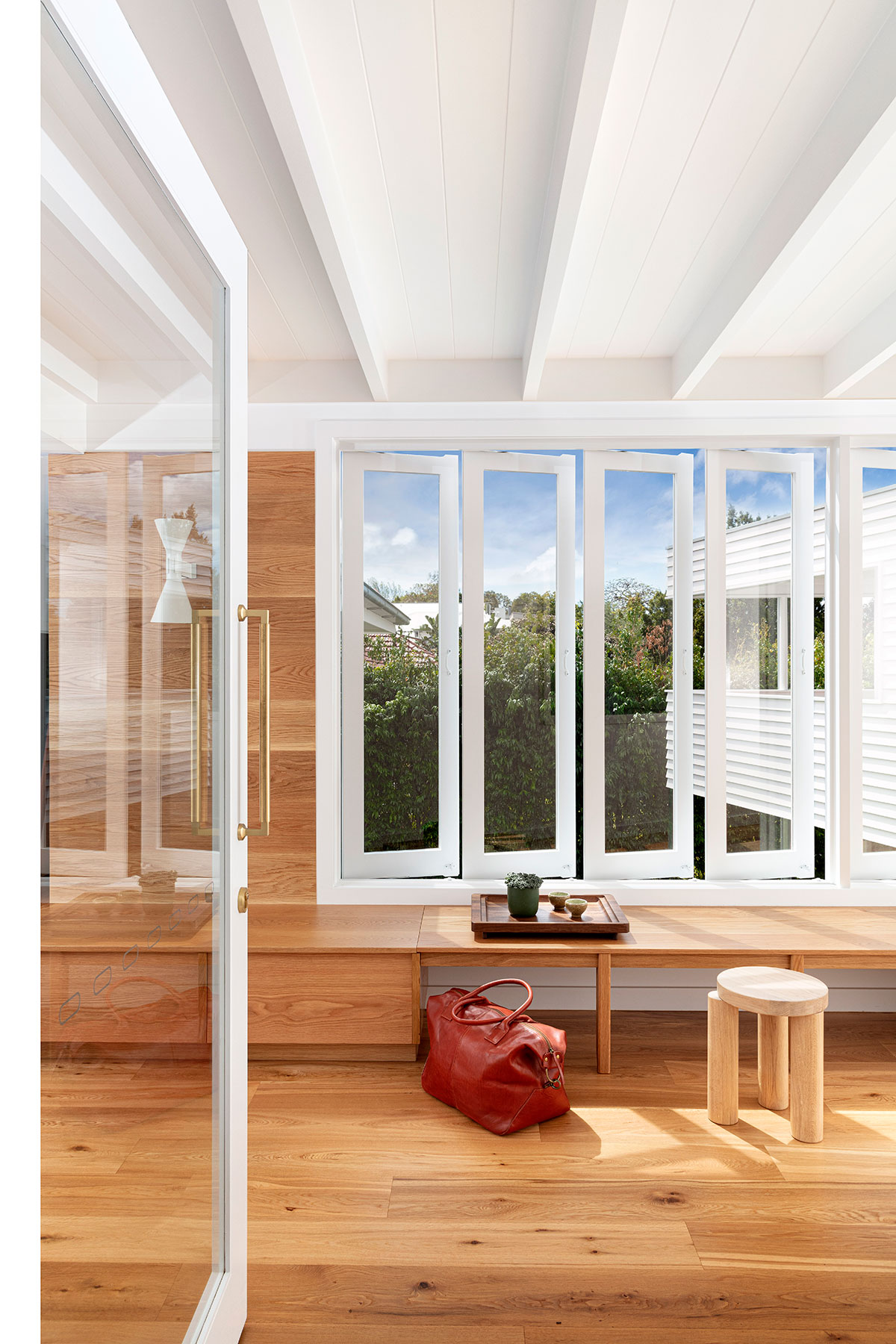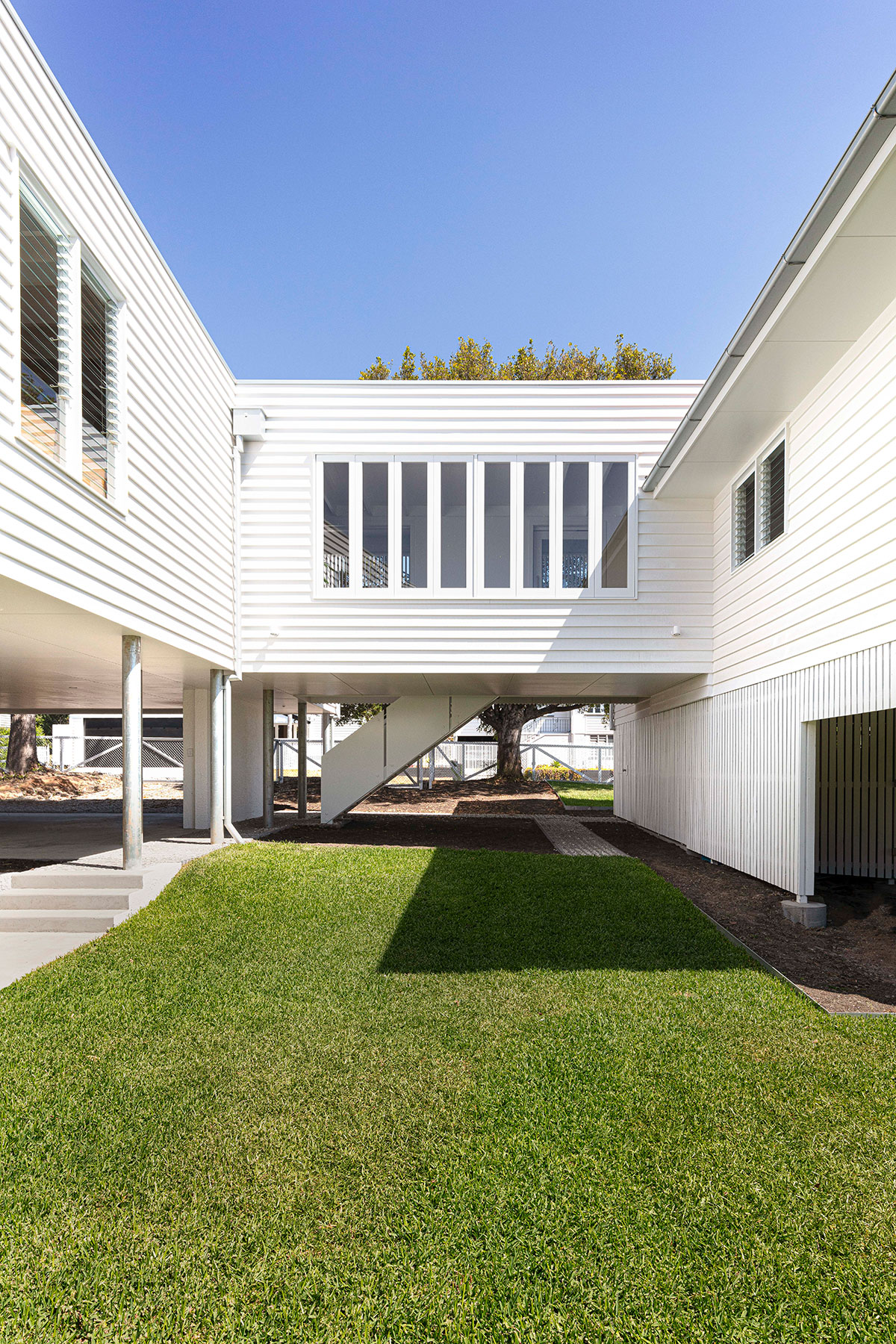 Taking advantage of the warm weather was also a priority with interior elements designed to engage with the outdoors. The various apertures and openings draw glimpses of the surrounding terracotta roof lines into the interiors.
Terracotta references the heritage of the area in an unconventional way that is both nostalgic and uniquely Brisbane. Celebrating the charm of suburban Brisbane in a unique way, something that Queensland based Wrightson Stewart pride themselves on. The kitchen island is clad in terracotta which continues this thread, finding inspiration from the arts and crafts movement and its philosophy of modest form and craftsmanship.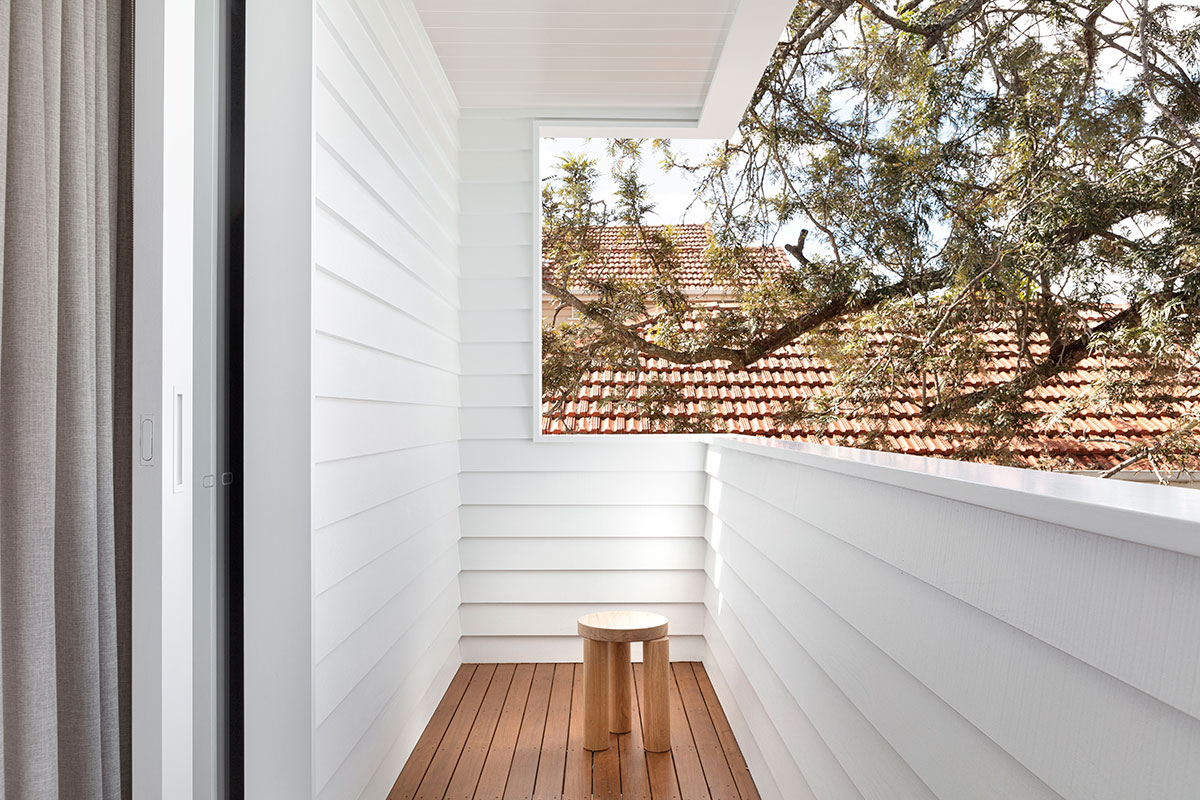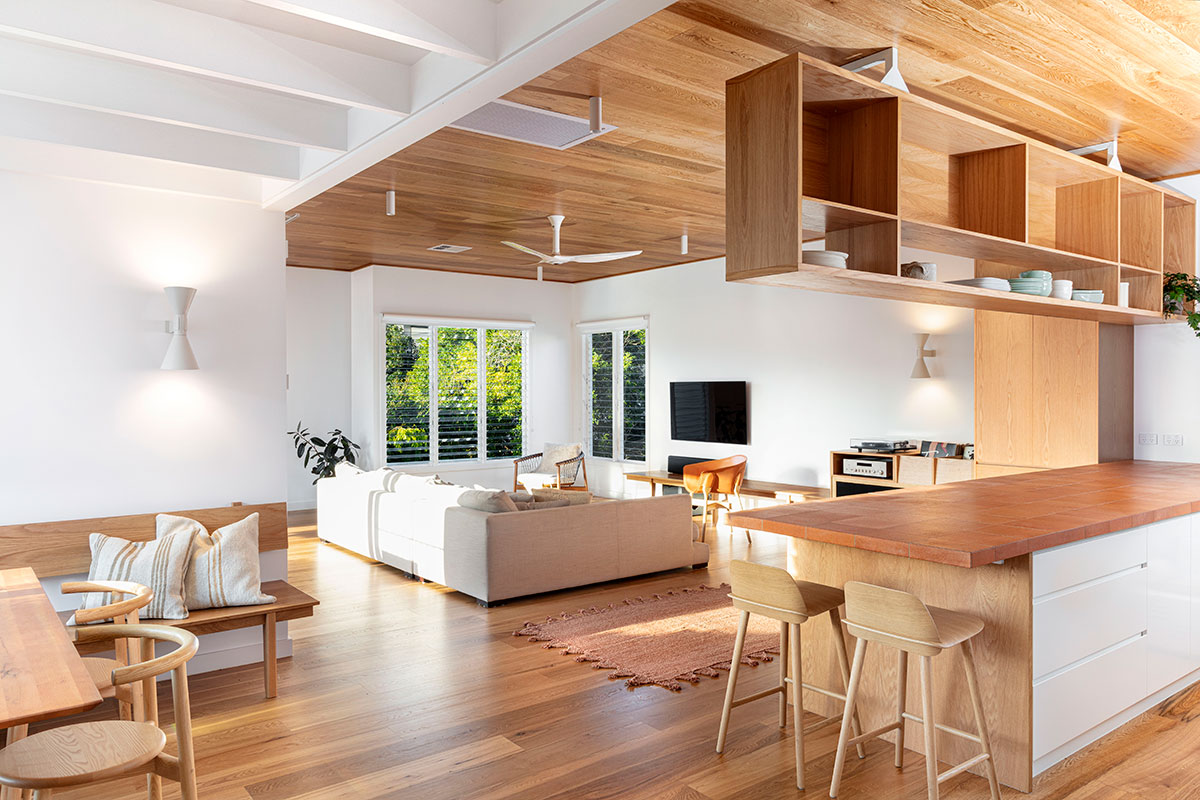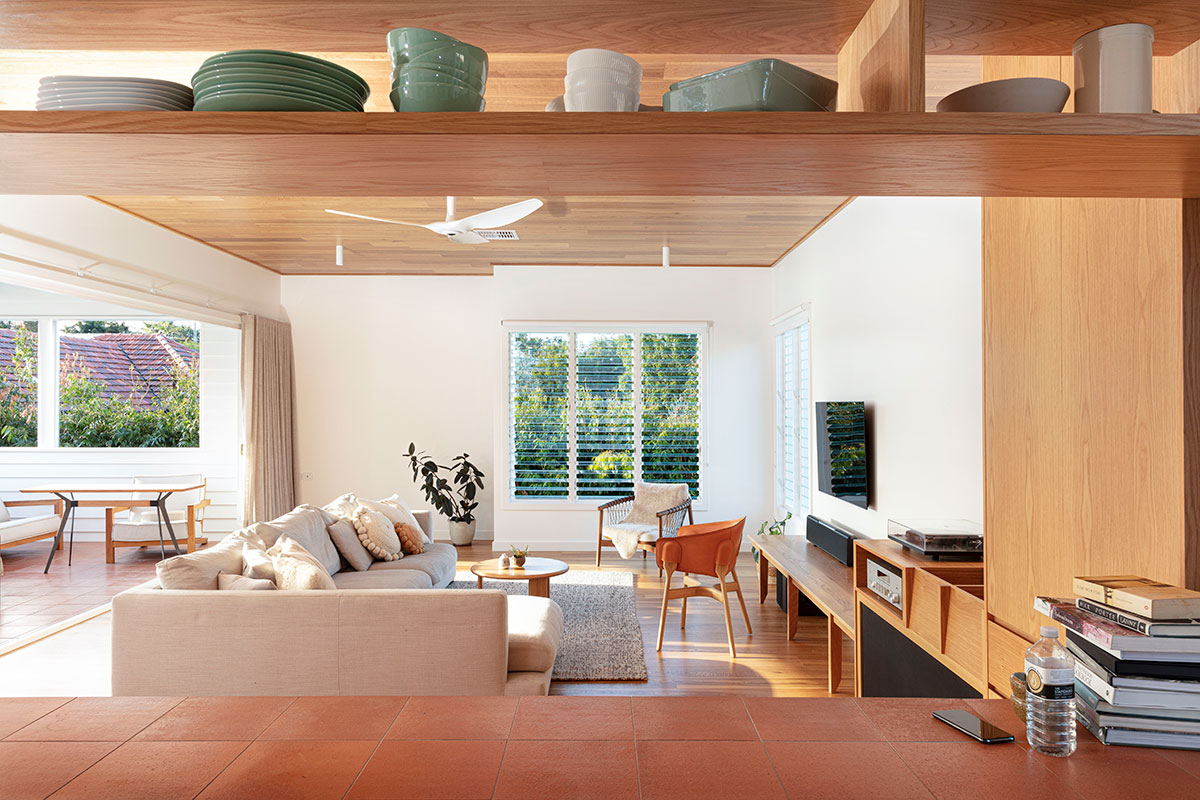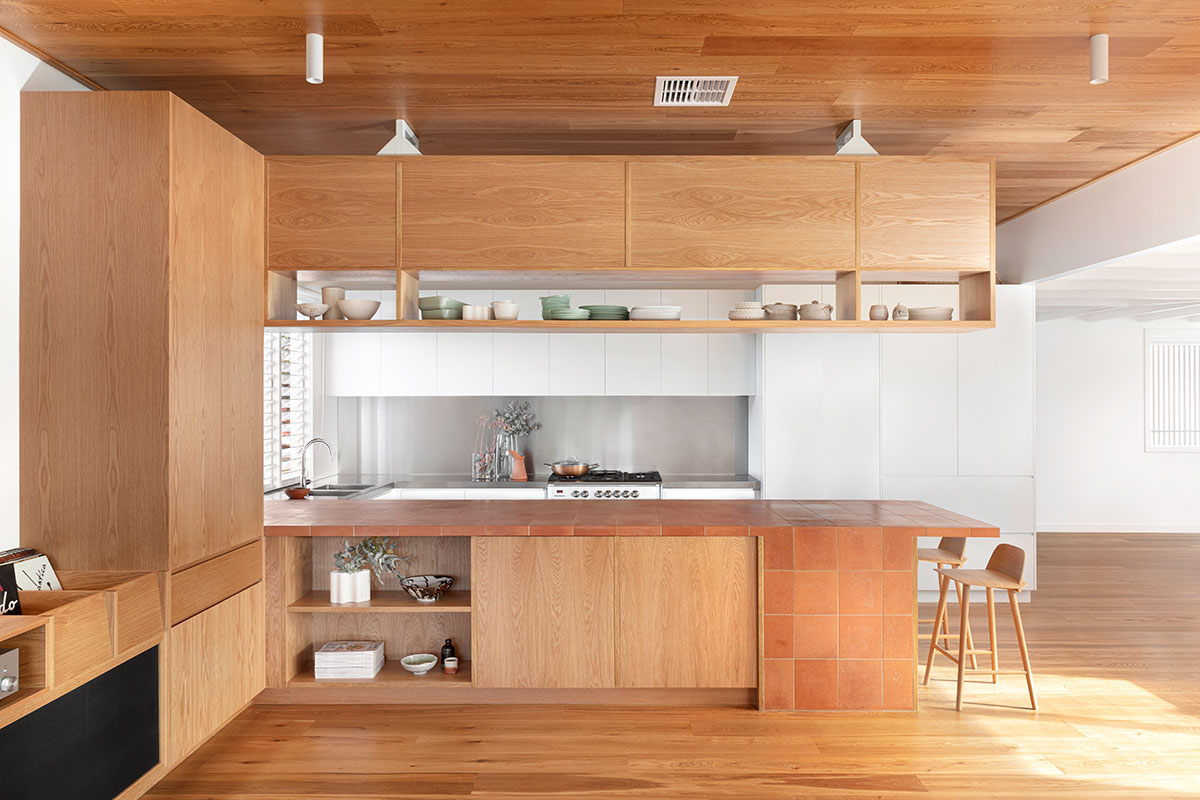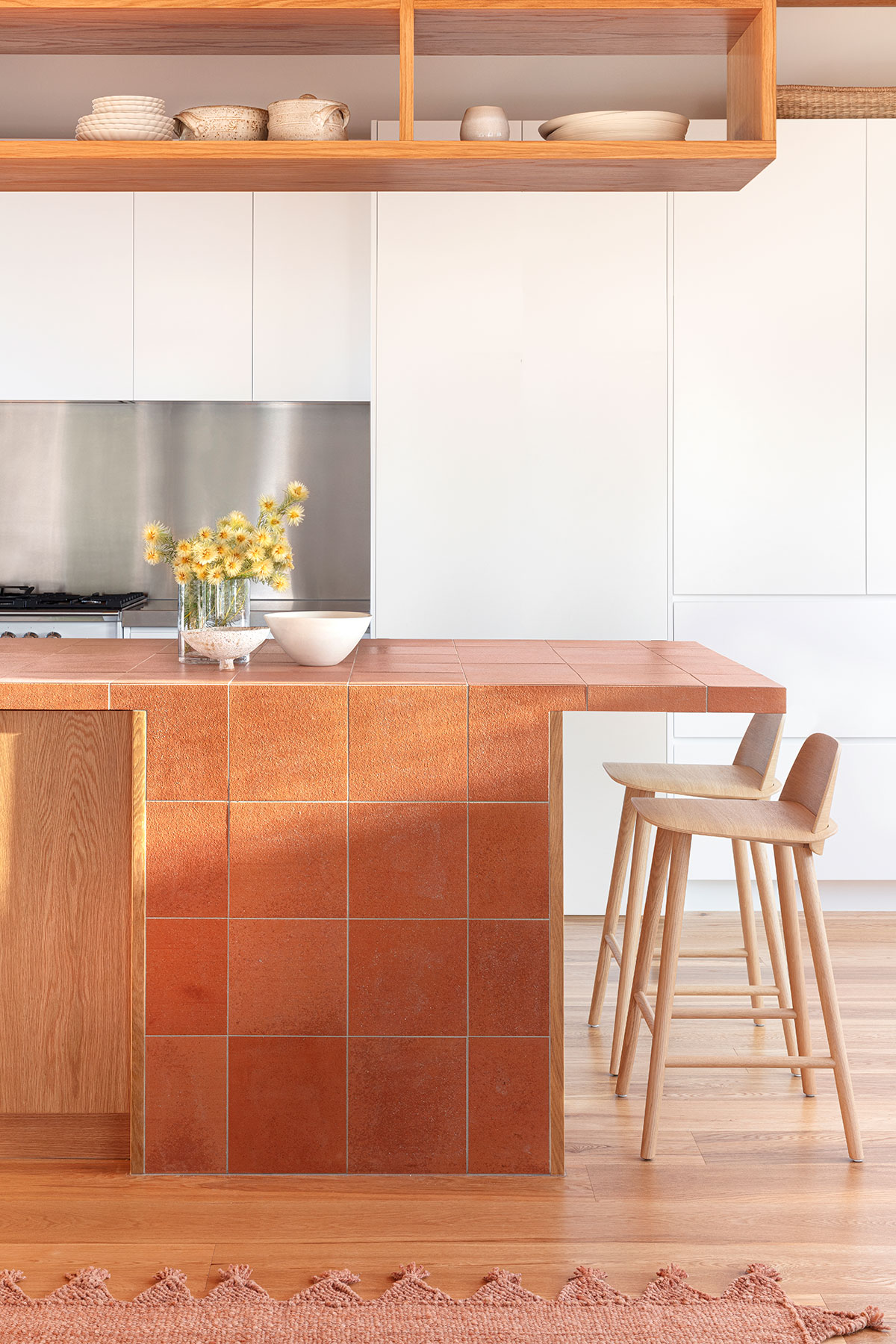 The biggest challenge was connecting the original structure and the extension together, in a cohesive way that allowed for interaction between both zones. This was resolved with a transparent walkway, acting as both gallery and entrance to the house.
A window seat encourages occupants to sit and enjoy views of the neighbourhood and sky. Fixed joinery continues, pulled to the edges of the space, encouraging both exploration and a clear understanding of zones. This unit works to seamlessly integrate the functions of daily life – a study area, mud room and drop off Point, window Seat, cocktail bar, and finally a dining banquette. Even a DJ booth and vinyl collection have been incorporated into the joinery.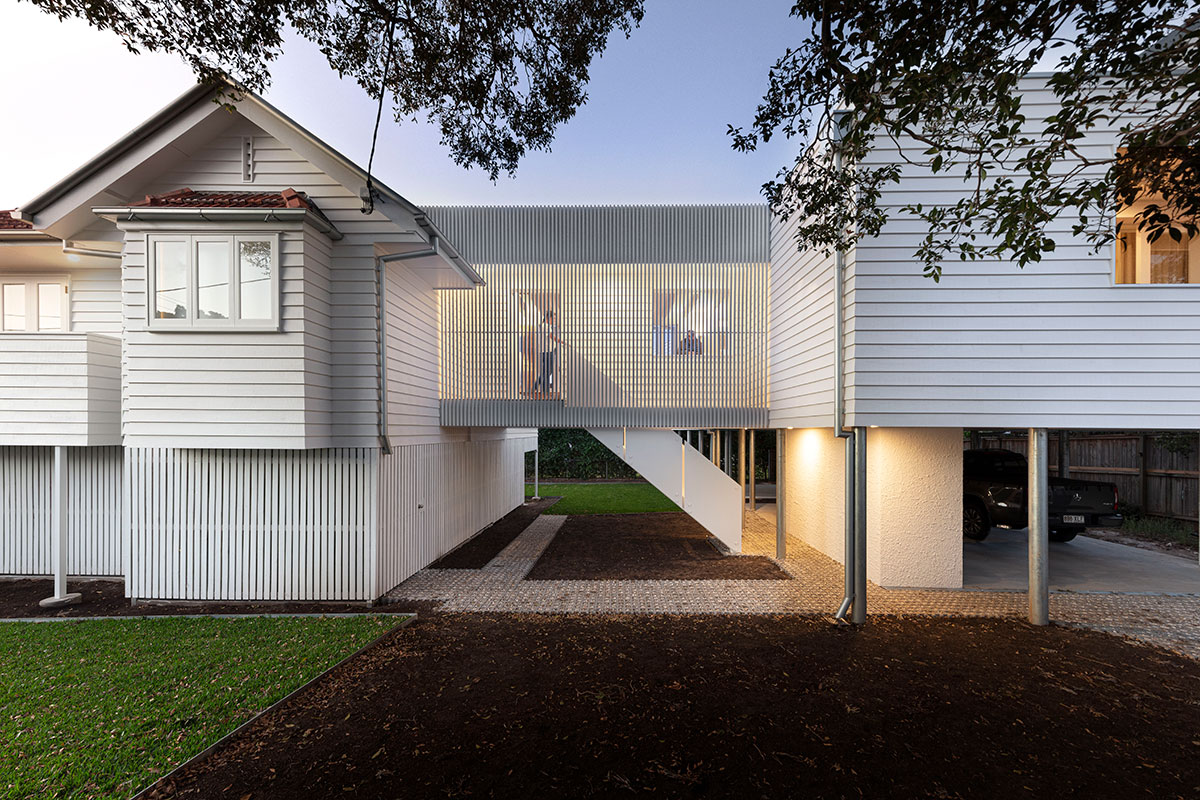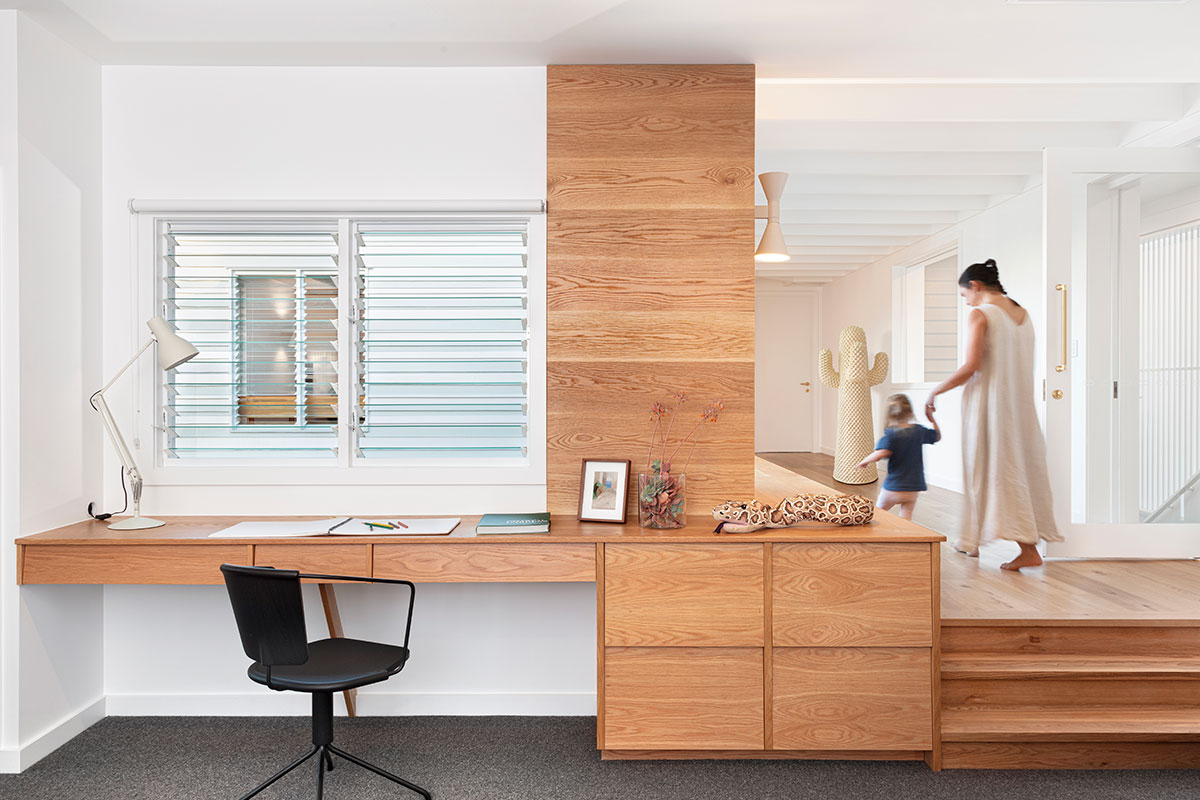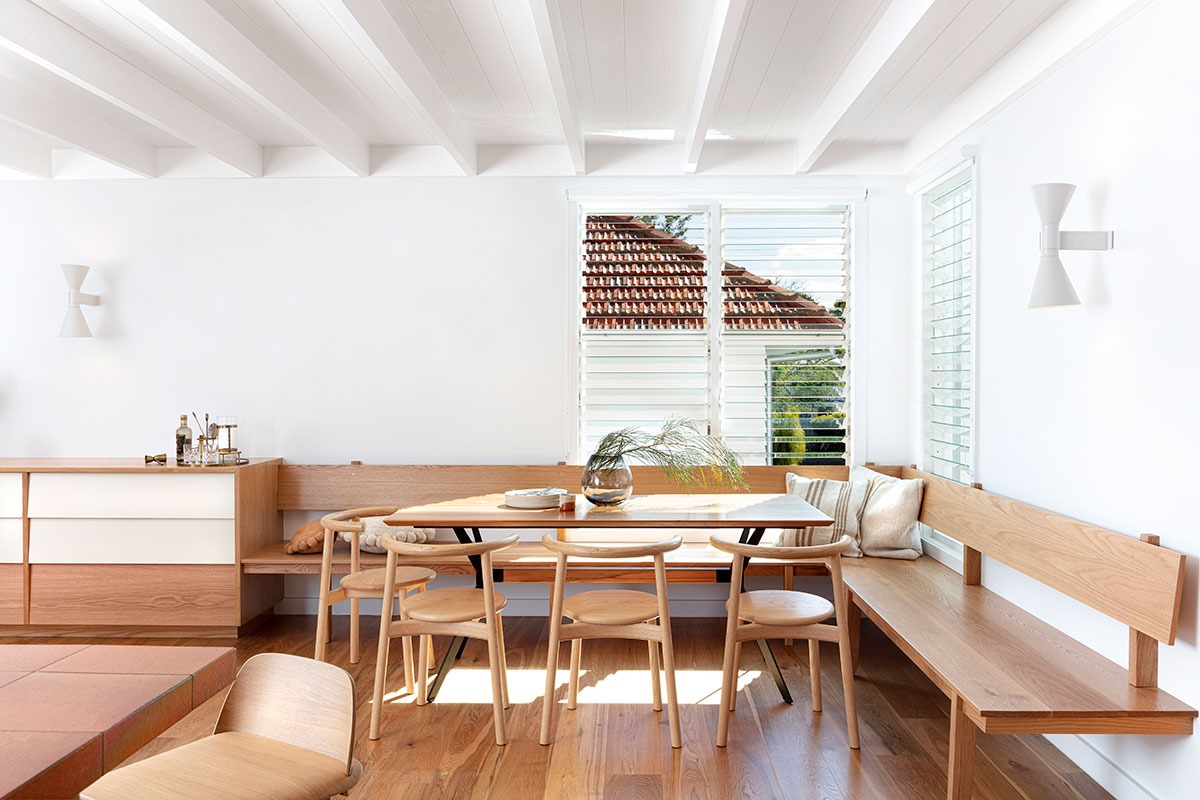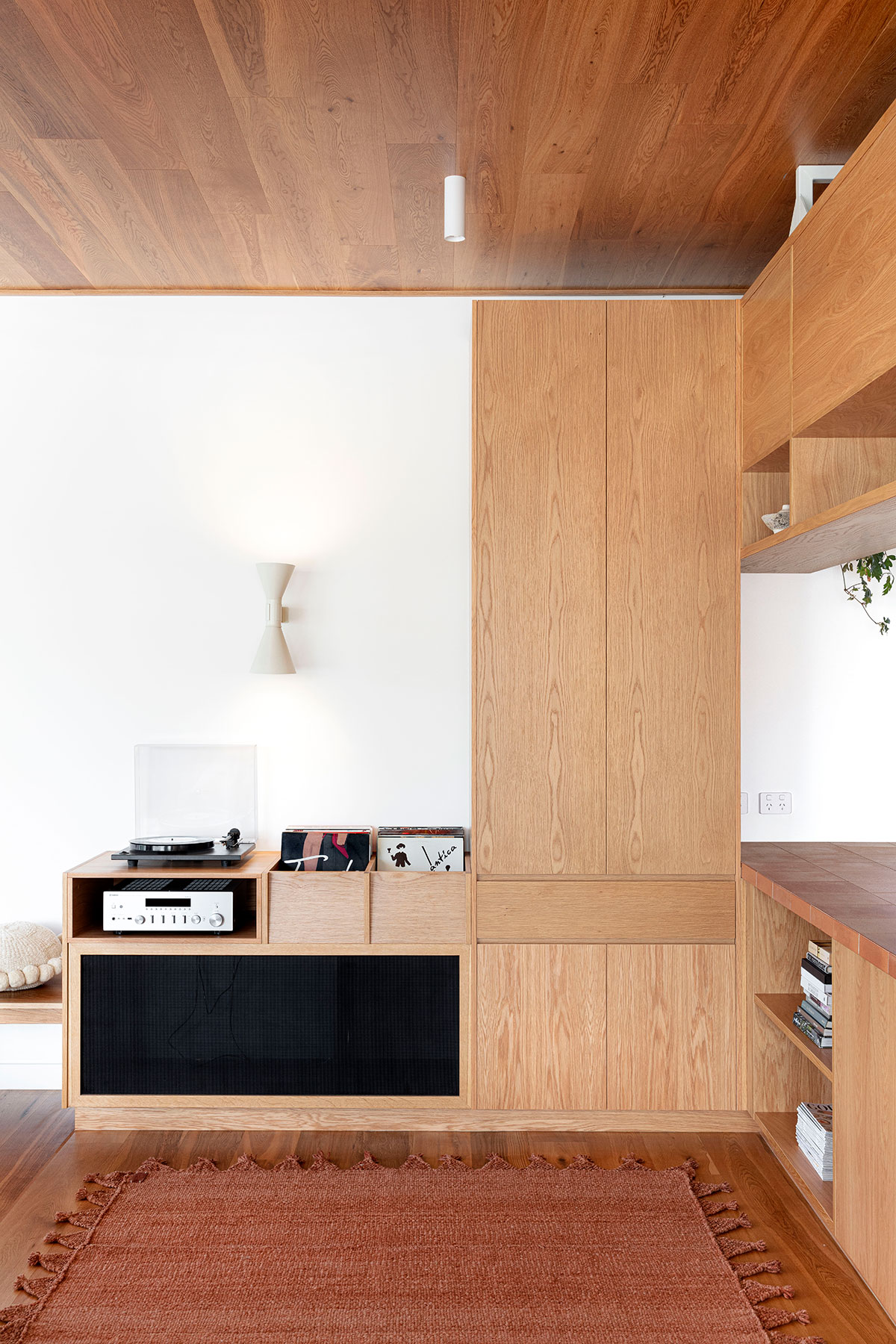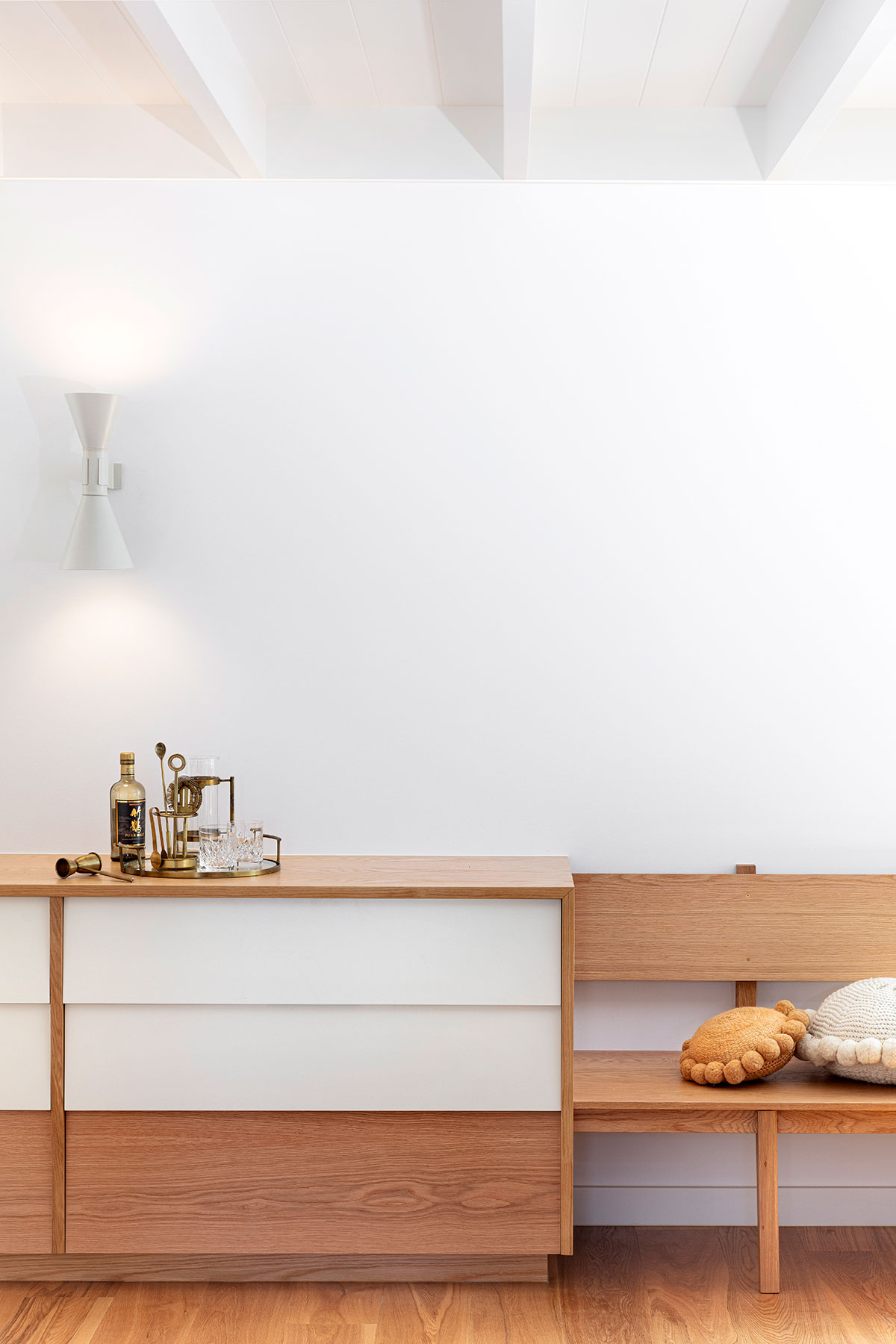 Authentic and sustainable materials have been selected with the idea of how they would patina and develop over time along with the growing family.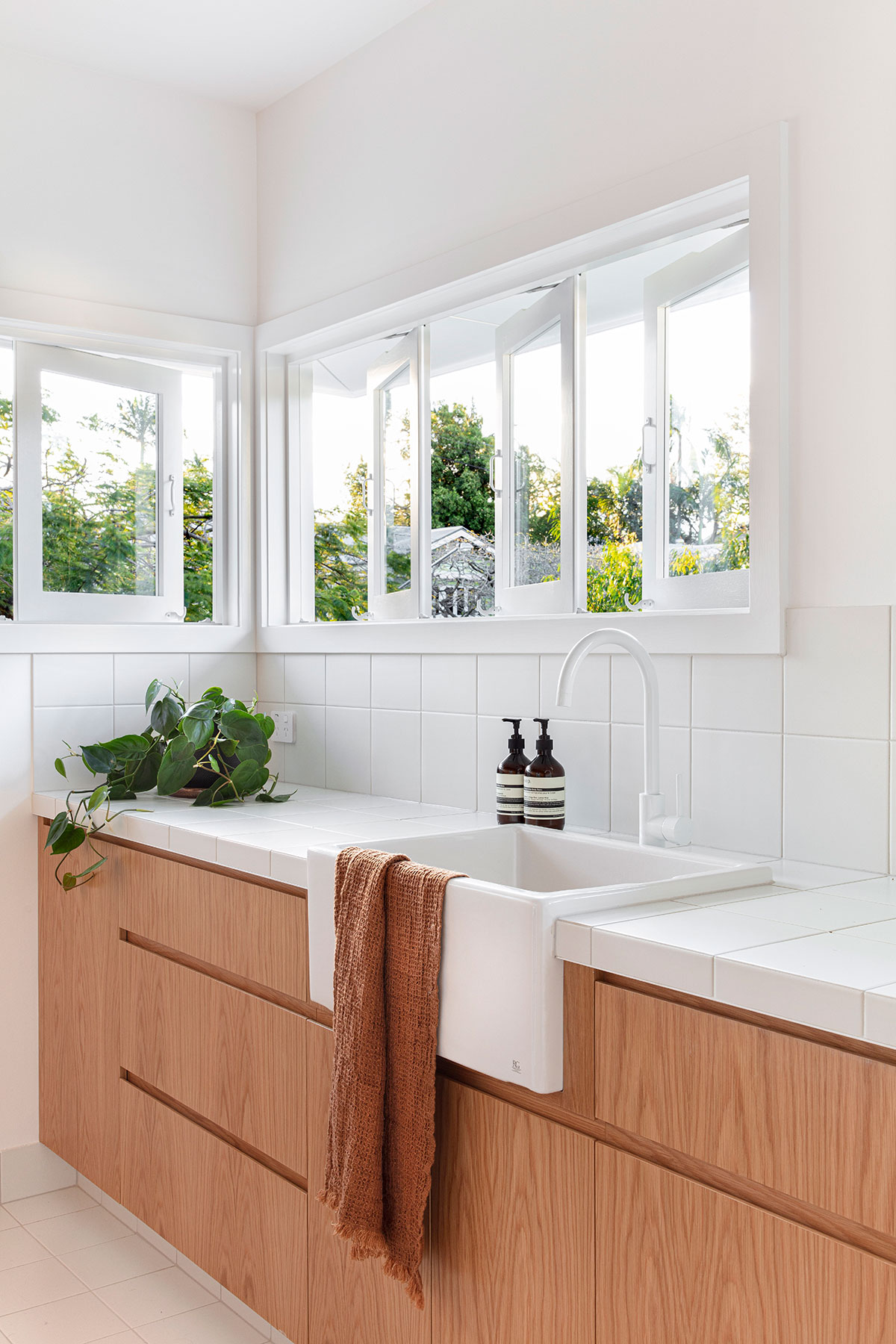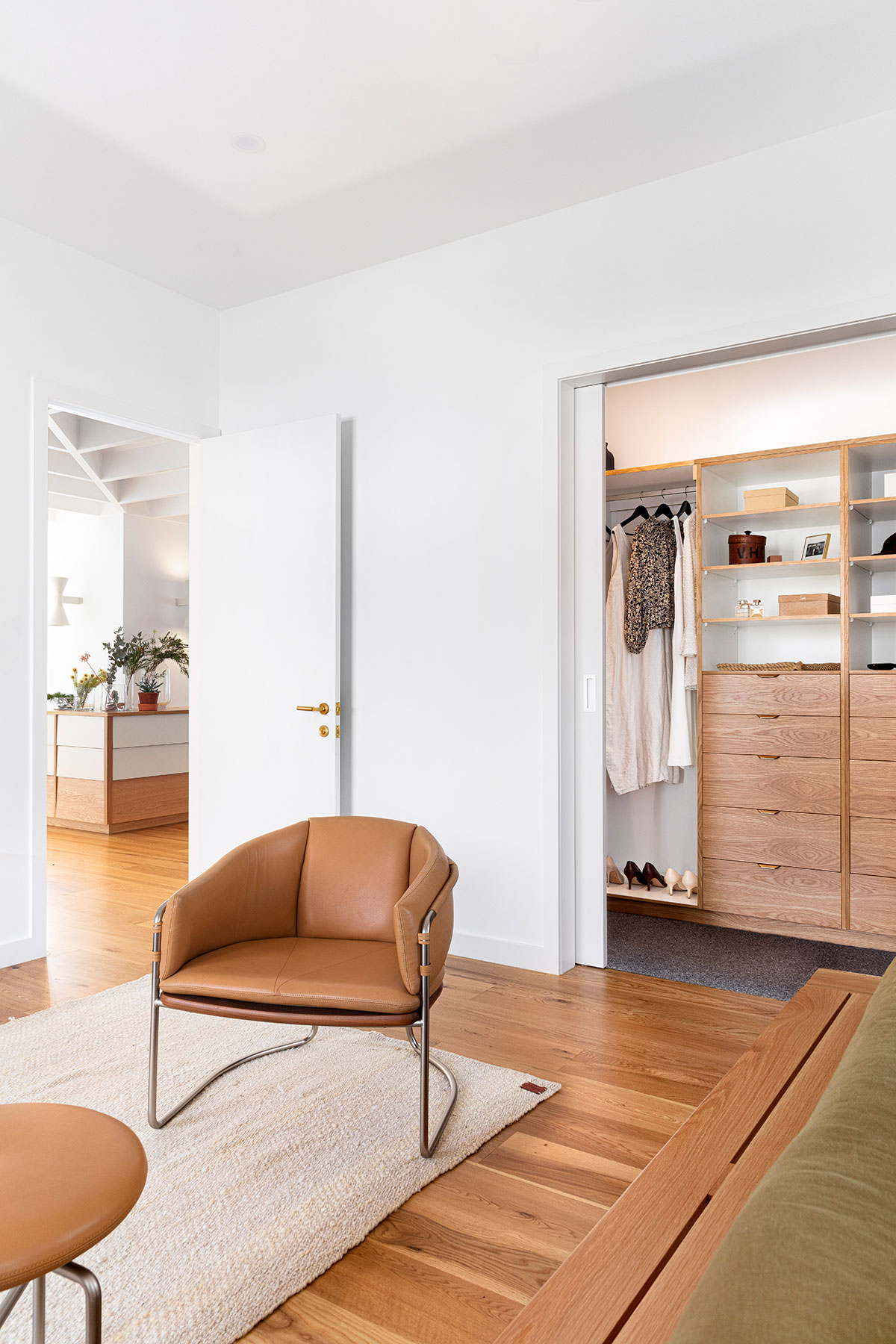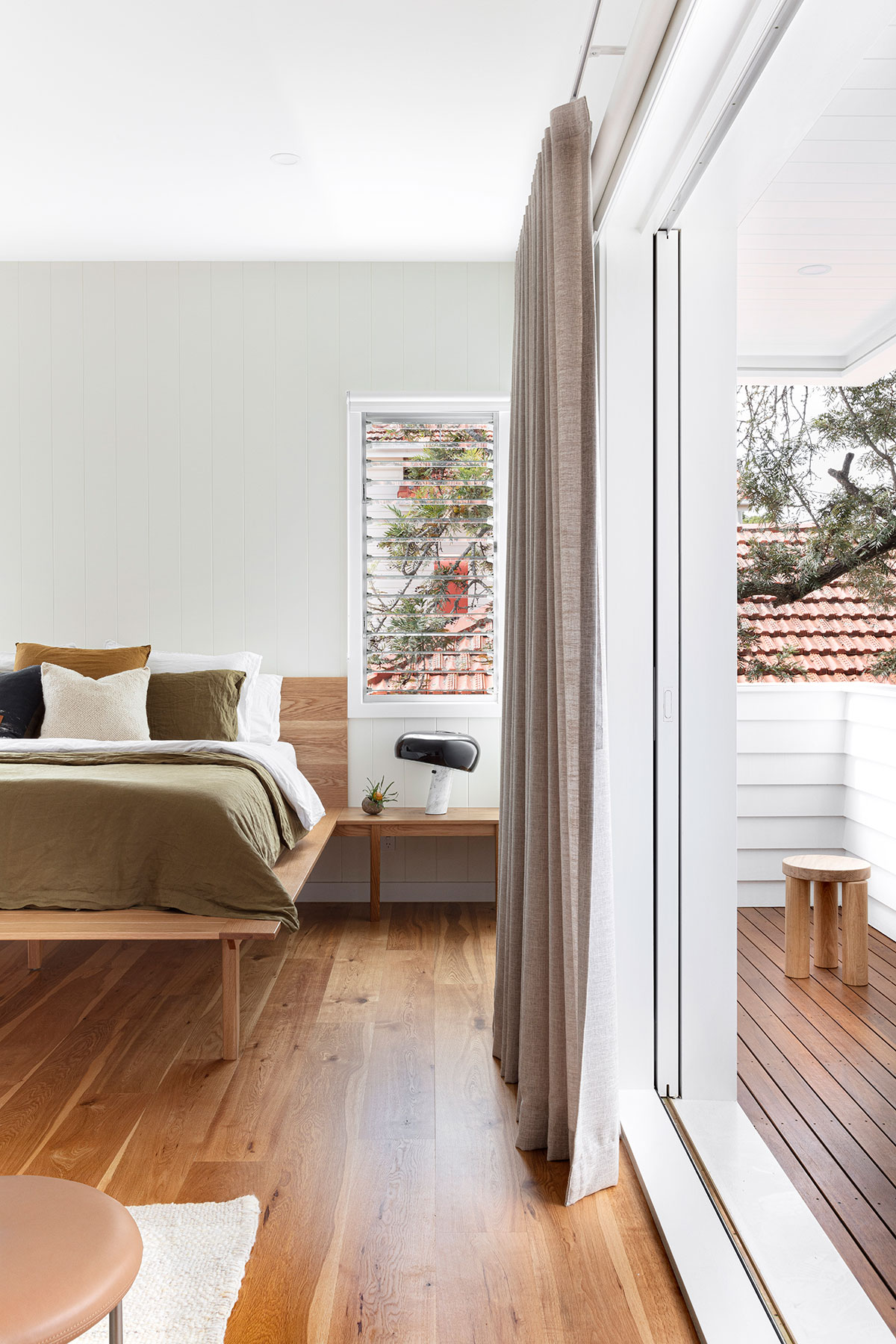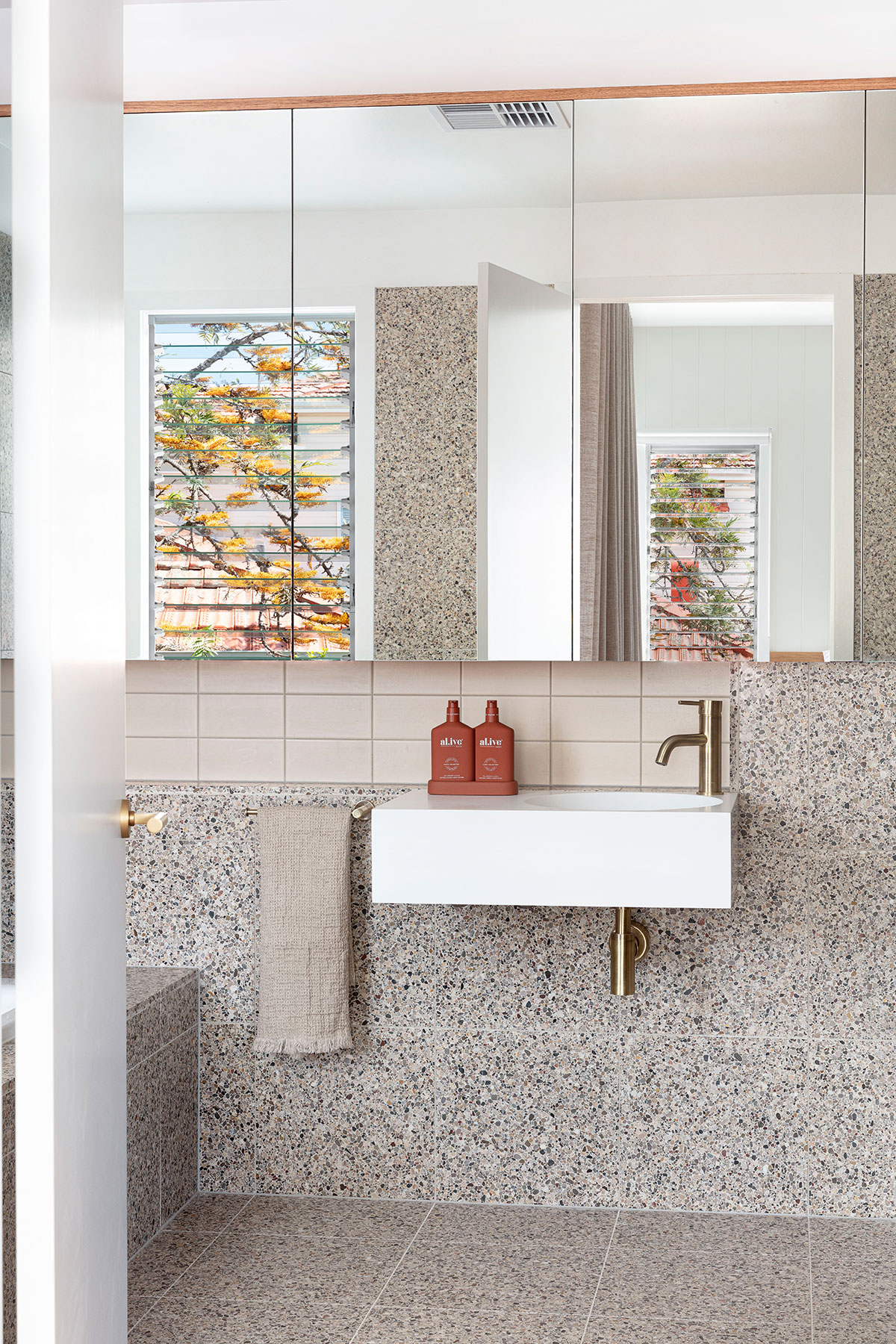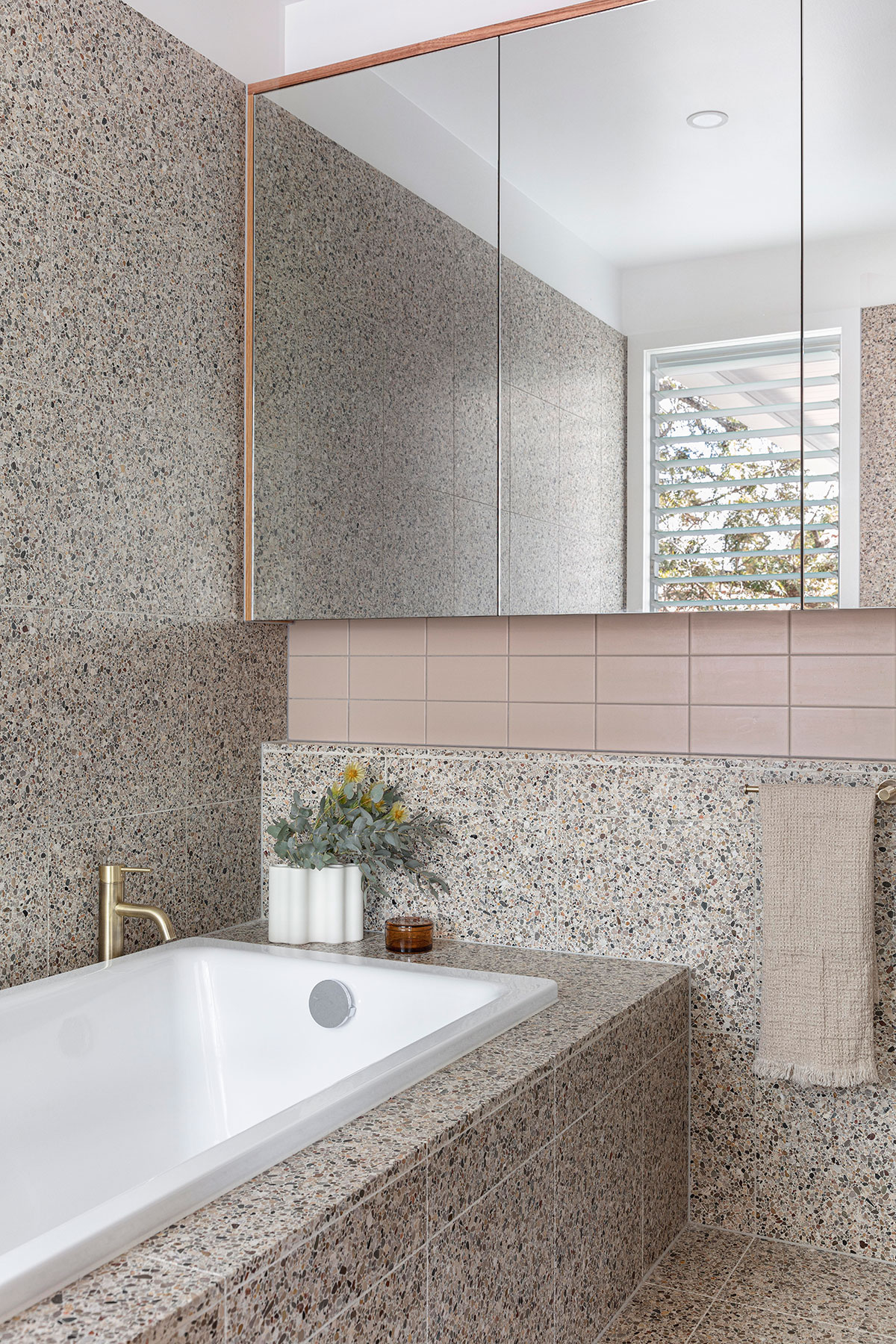 "There is something nostalgic about terracotta.The brass tapware also draws on historic references. I love how the mirrors bring the surrounding poincianas into the space, adding another layer to the design." Ian Wrightston, Wrightson Stewart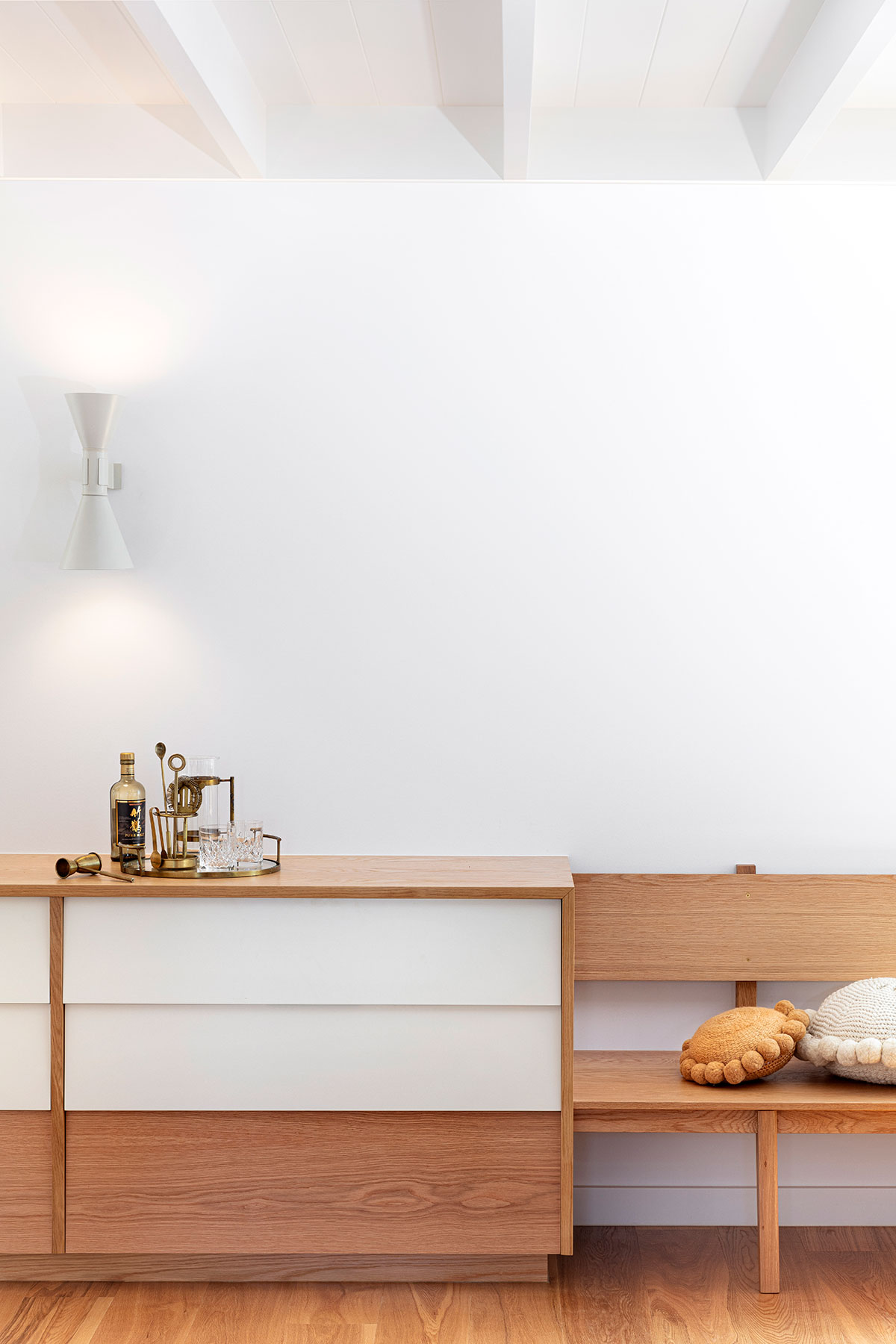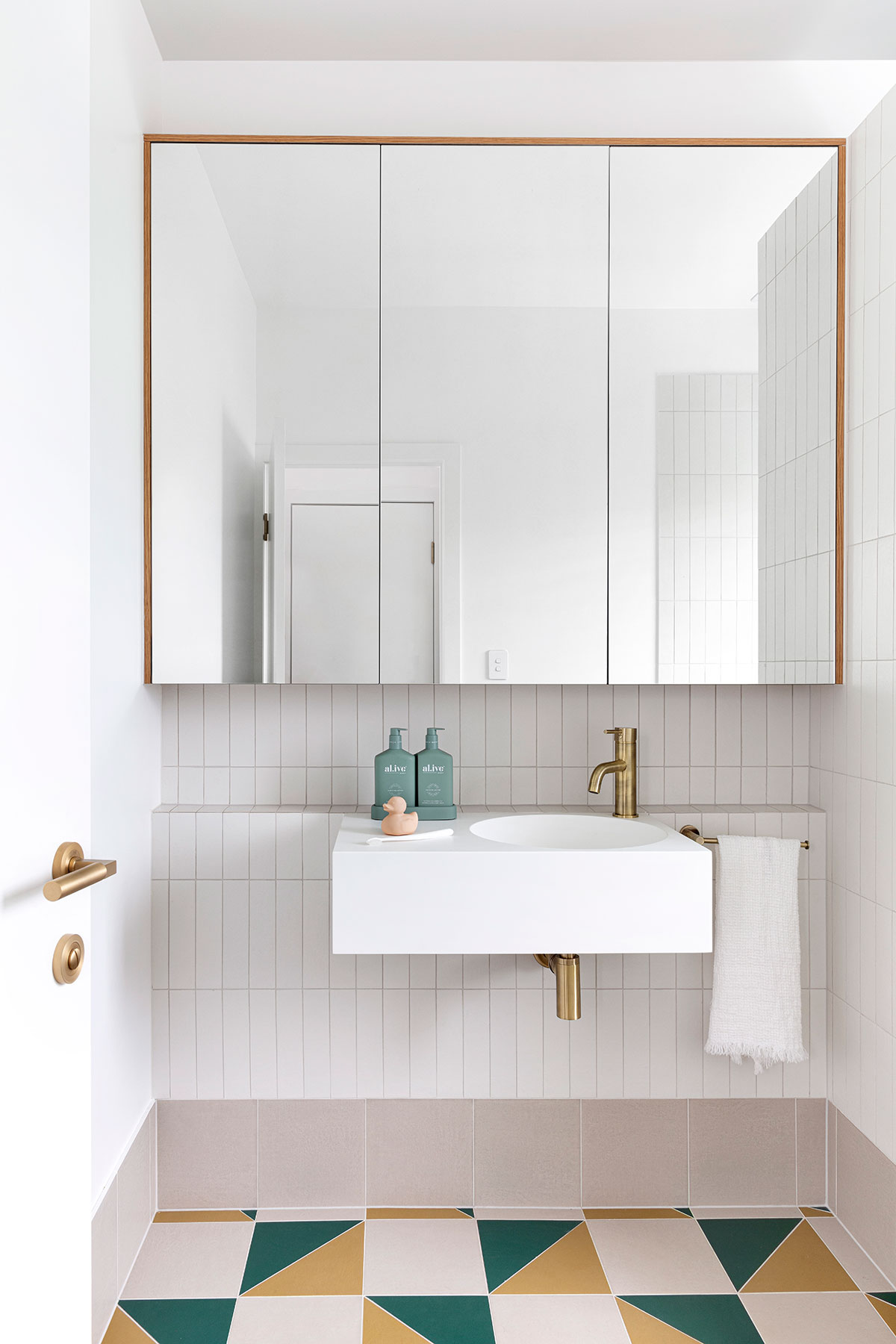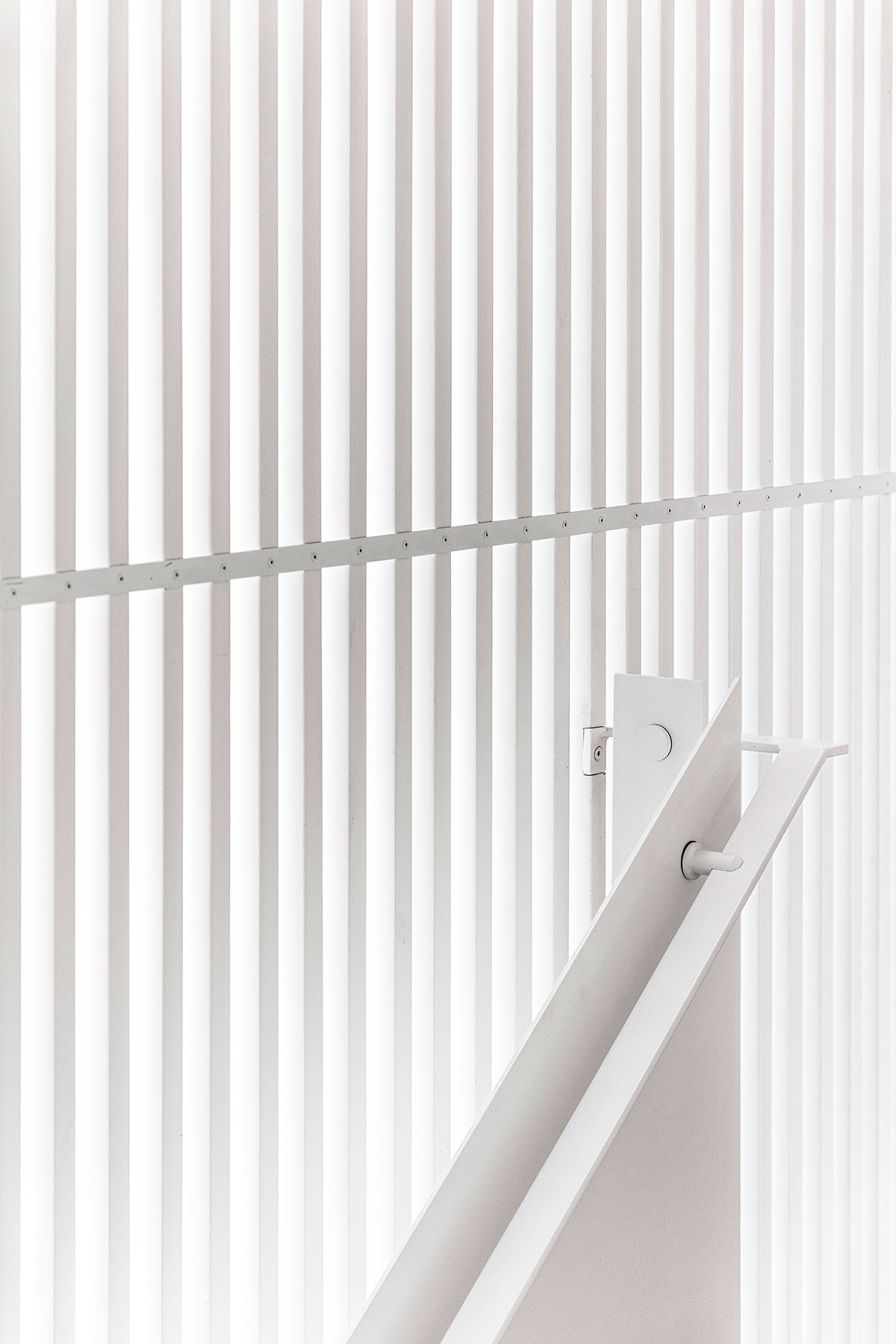 Project Name: Hendra House
Architect: Barbara Bailey
Interior Designer: Wrightson Stewart
Photographer: Kylie Hood
Location: Brisbane / Meeanjin