Updating your living room doesn't have to mean hiring a stylist, architect or interior designer to change the whole thing. Often it's the smaller things that you can do yourself that will make a big difference, both to your home and your budget. Here are some of our suggestions to help freshen up the look of your living room.
Grab your overalls
If you really want to change up your living room then there is nothing like a fresh coat of paint. We're talking about walls, ceilings and sometimes even floors. A fresh lick of paint will never go unnoticed especially if the walls have started to turn dirty and dull. We suggest choosing a neutral colour that will not only complement a range of decor but will also brighten up the space, making it feel larger. You can't go wrong with white, however there are so many white paints out there it can make you want to scream! If you're looking for a fresh, cool white we suggest Greyology 1 from Haymes Paint. Alternatively if you're wanting something with a bit more warmth to it, you could try Whitewash 1 or Barely There from Haymes paint.
Painting tip! When choosing a paint colour be sure to get sample pots of a few different options. How a paint looks in store can vary a lot once it's in your own home. Paint test swatches in the same area on a wall in your home, making sure to paint 2-3 coats for each to see its true colour. Write underneath each one in pencil so you remember which is which, very important! If you are painting a light colour over the top of a dark colour, you will probably need to use an undercoat primer before applying the paint. Ask for this at your local paint shop and they will be able to assist.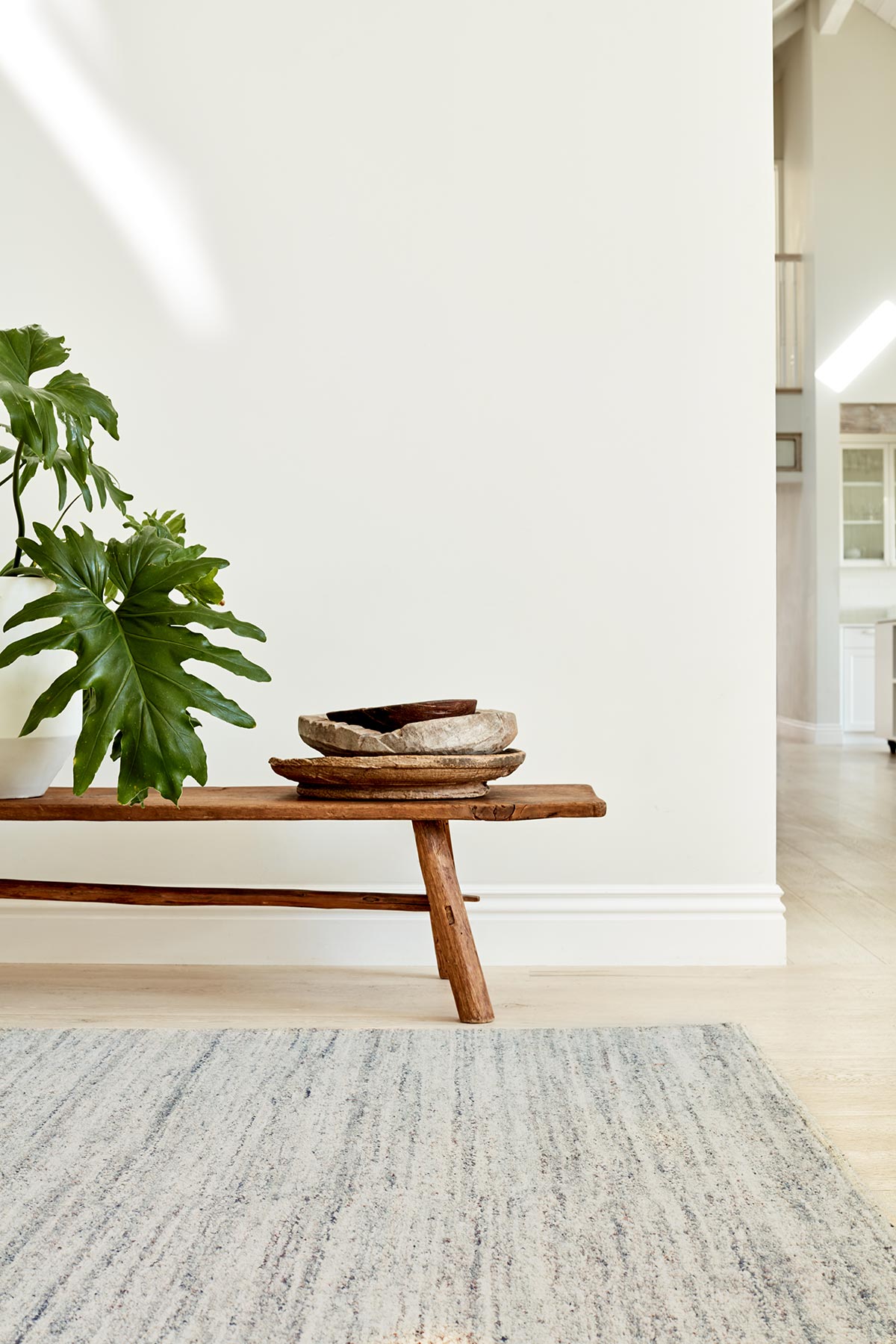 Look down
Aside from the walls and ceiling, the floor is the next most important part of your living room. We think rugs are an essential item for a living room, as they help to create a cosy and comfortable atmosphere. At the same time, they can assist you in creating clear zones if you for example you have an open plan living area. If you want to know more, take a look at our tips on how to choose a rug for your living room. Here are some ideas to get you started:
Let there be Art!
If you want an easy way to update the look of your living room then a great affordable option is to hang a new Art Print on the wall. Our selection of Art Prints come in a range of different sizes and have matching Frames to suit. So you can choose if you want a very large statement artwork hanging in the centre of your space, or perhaps a cluster of 3 or more in smaller, different sizes. If you're interested in creating a gallery wall for you home then be sure to read our tips on how to create the perfect print wall.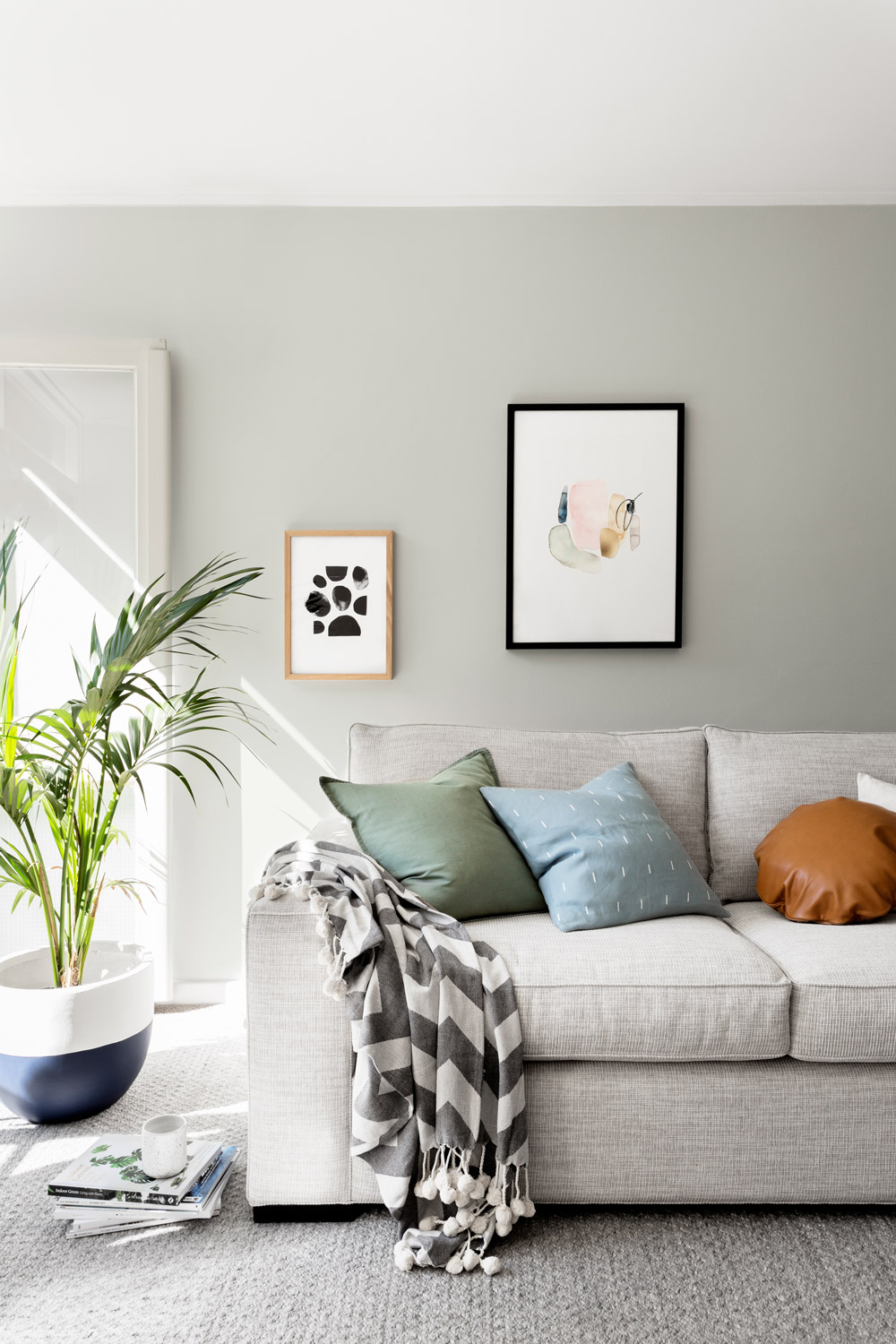 Another trick that never fails is to update and enhance your living room is the inclusion of a mirror, the larger the better too! This will reflect natural light in the room and create the illusion of a bigger space. Works like a charm.
Rearrange your furniture
If the idea of repainting your living room is giving you the chills just thinking about it, then perhaps consider rearranging your furniture. Changing the layout of your space will create a new perspective and feel to the room. However if you have limited space for rearranging or perhaps you've already got the perfect layout, then why not add or remove a few items. An occasional chair is always a great addition to a living room. Likewise a buffet or entertainment unit might help to update the space.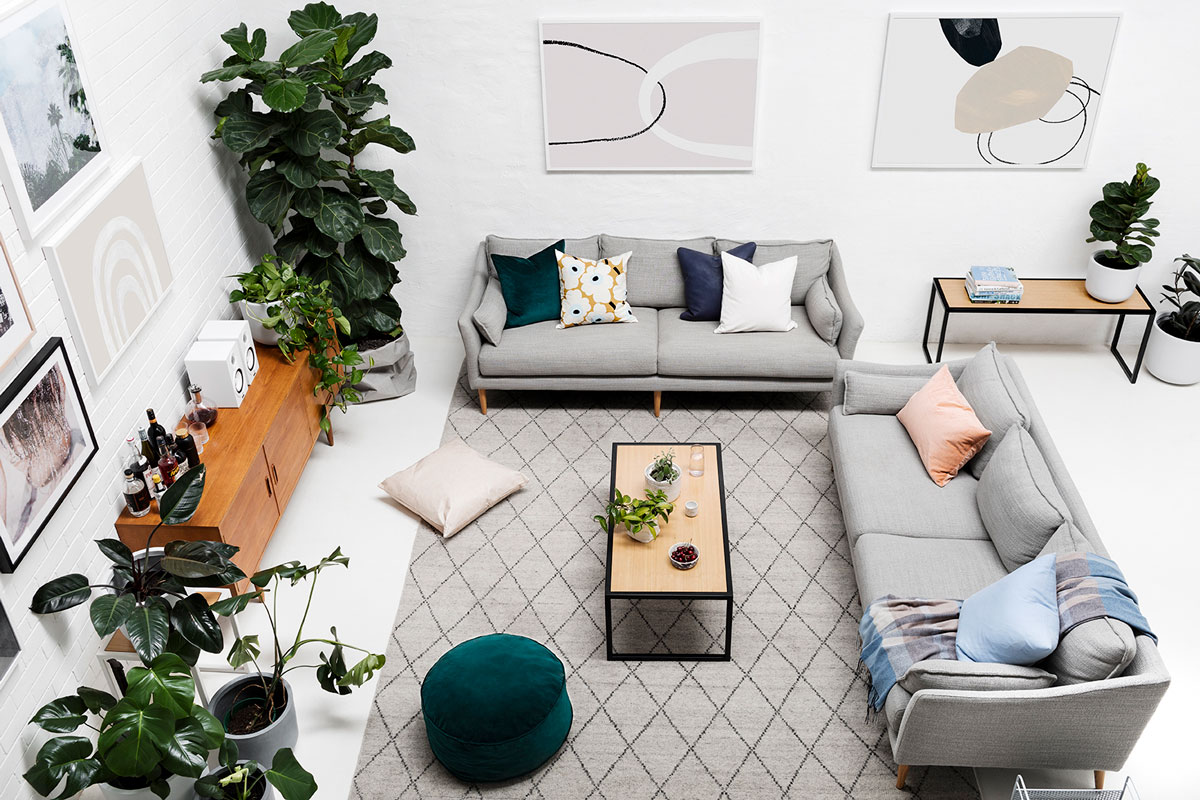 Undoubtedly the most important piece of furniture in the living room is your couch! If you have an old couch that is beginning to look a little worse for wear then an upgrade would do wonders for both your interiors and your toosh! There's a few things to consider when buying a couch and there are lots of different options out there.
Tip! When choosing furniture make sure to measure your living room and check what size couch is best. Some couches can vary in seat height, so be sure to consider that as well. Our range of Globewest sofas and couches can be designed around every space, the hard part is choosing a favourite.
The Little Details
Never discount the improvement a small detail can have! We think the little things are vital inorder to bring your living room to life. This is where you get to really show off your personality. Think about putting sentimental items on display, items that make you smile. Whether that is a photograph, your favourite vinyl or perhaps show off your hobbies. Also consider putting small potted plants in your living room to further brighten up the space.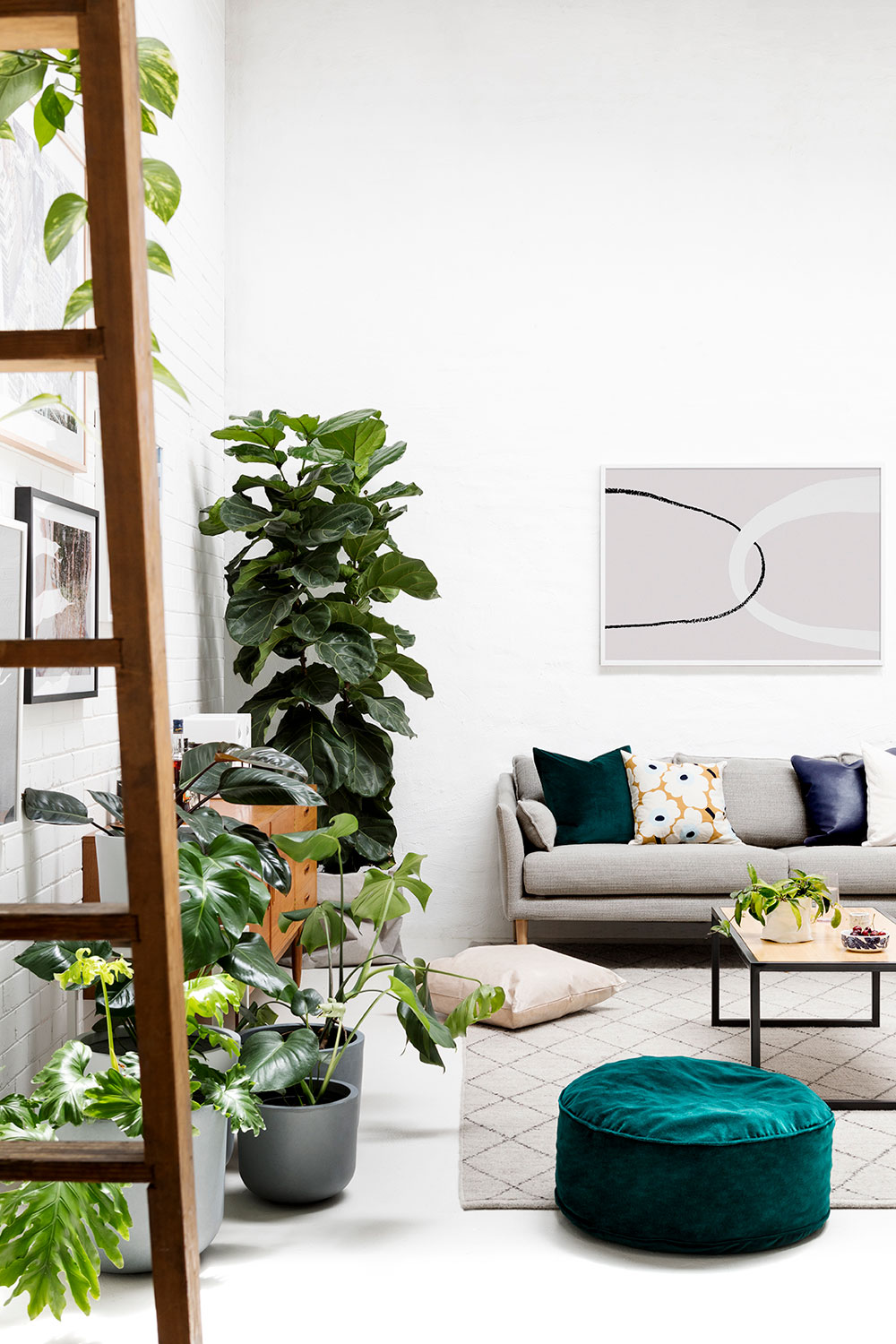 Adding a pop of colour to your living room with just one or two new items can make all the difference.