Located in the beautiful seaside town of Torquay, the Torquay House by Buck and Simple is every surfer's ultimate dream home. The brief for this home was unique, create a holiday house based around surfing, and able to accommodate anything from singles up to groups of 20. While this isn't your typical beach house, the unique concept created a non-conventional way of providing a delightful living space that can stand through the different demands and stages of life. Let's have a closer look…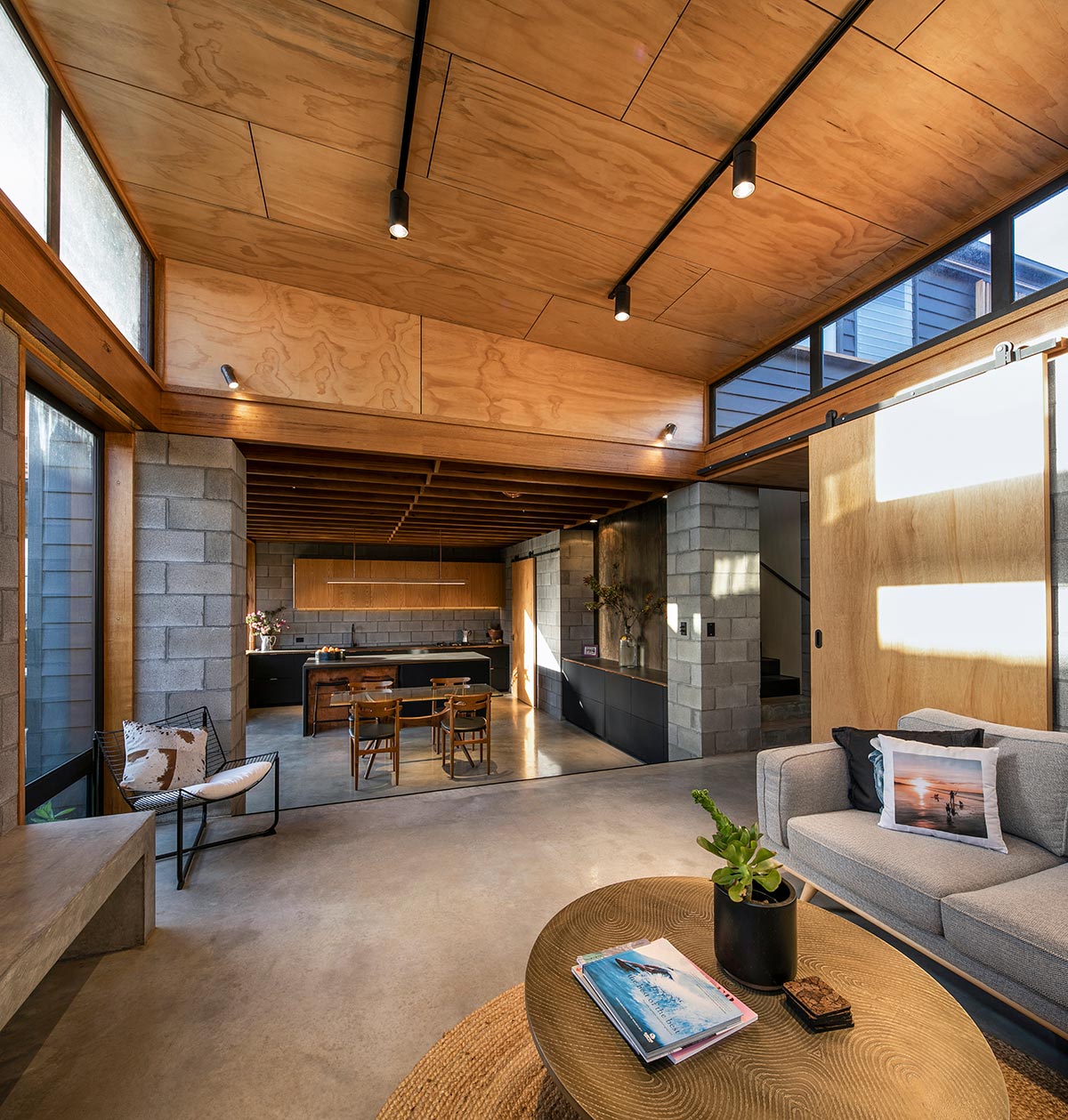 "The site is part of a recently subdivided neighbourhood, and the unpredictability of the changing urban context encouraged us to look within the site. We began by carefully controlling the building aspect and outlook, to create an inwardly focused private oasis. We arranged the building blocks of "little house", "big house", and entertainment deck, to enclose a north facing courtyard, the social and environmental heart of the holiday home." – Buck and Simple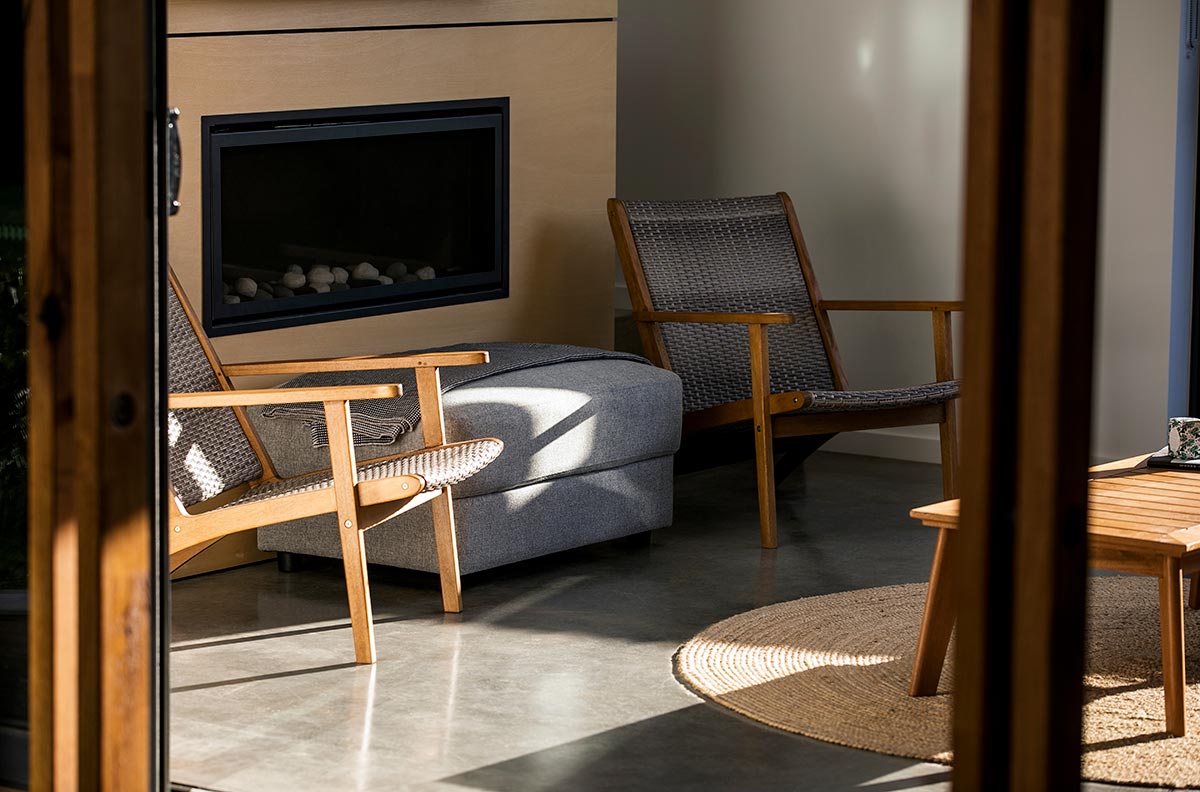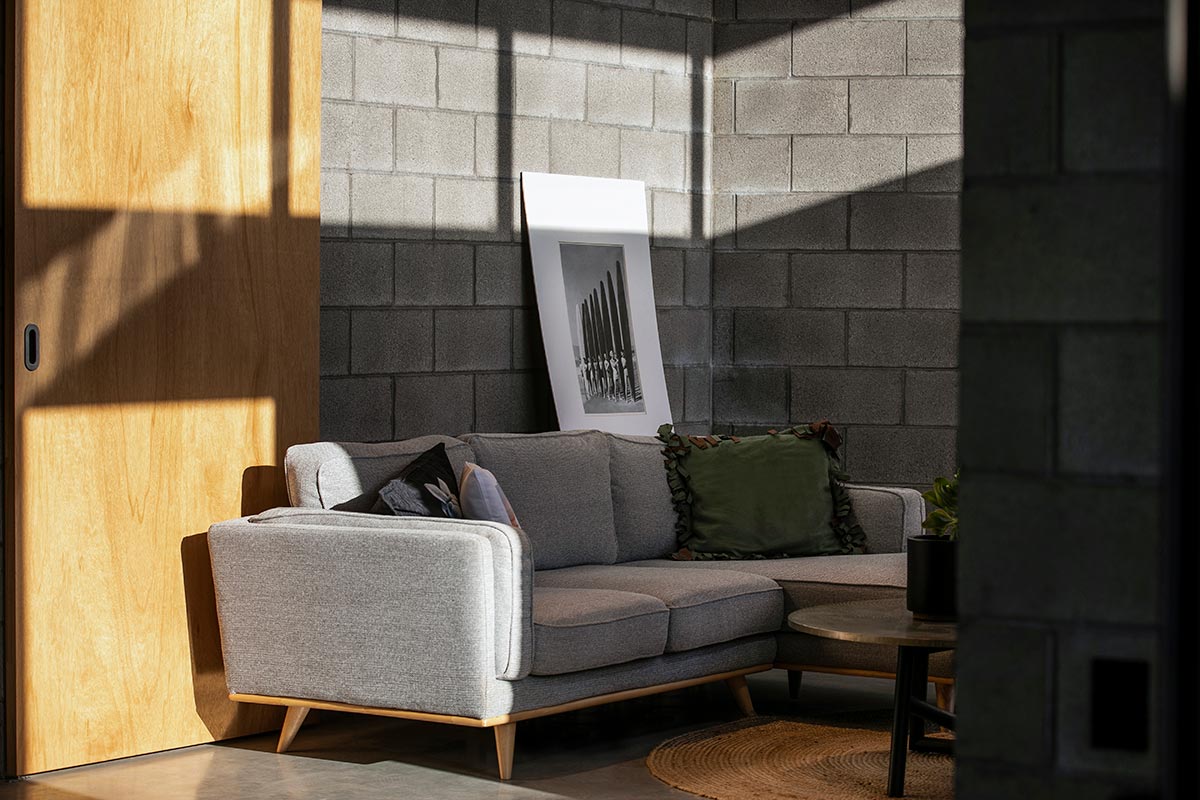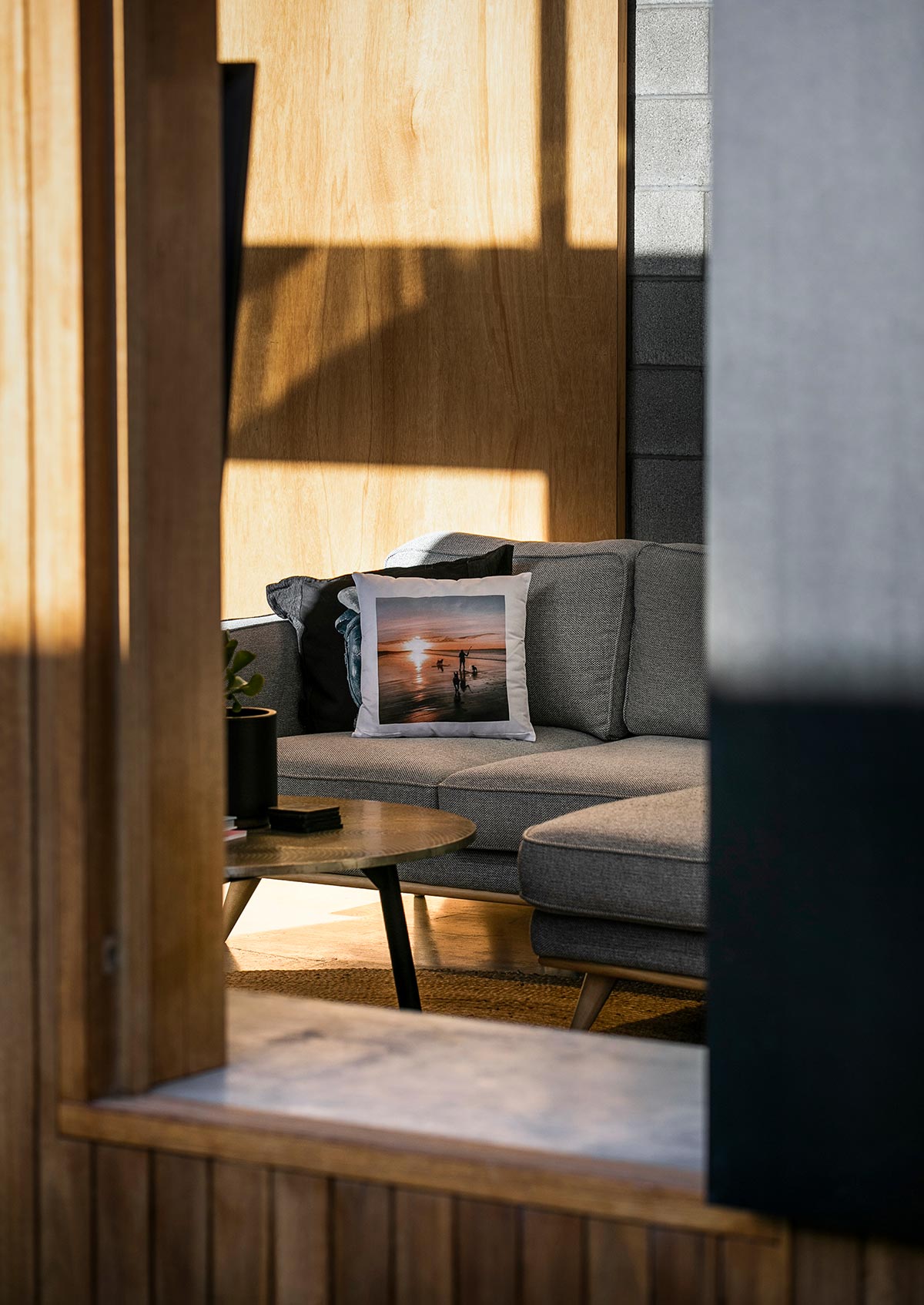 The dark exterior continues through the interior of the house, creating a strong visual connection to all spaces while maintaining a cosy and relaxed ambience. This exterior and interior aesthetic is offset perfectly with the light and vivid surrounding views outside which is permitted via the encompassing glazed assemblies that allow a steady stream of natural lighting throughout the house.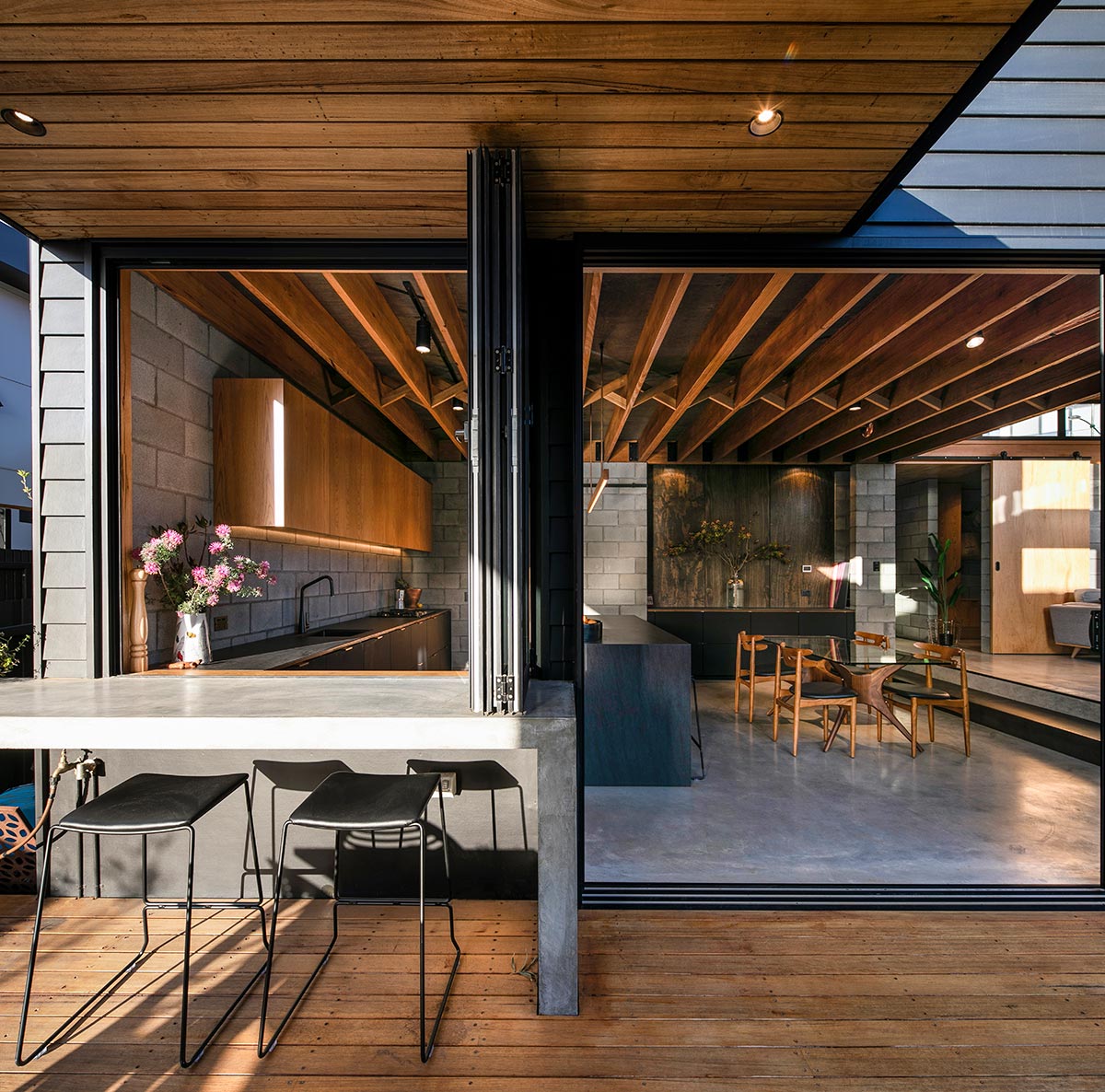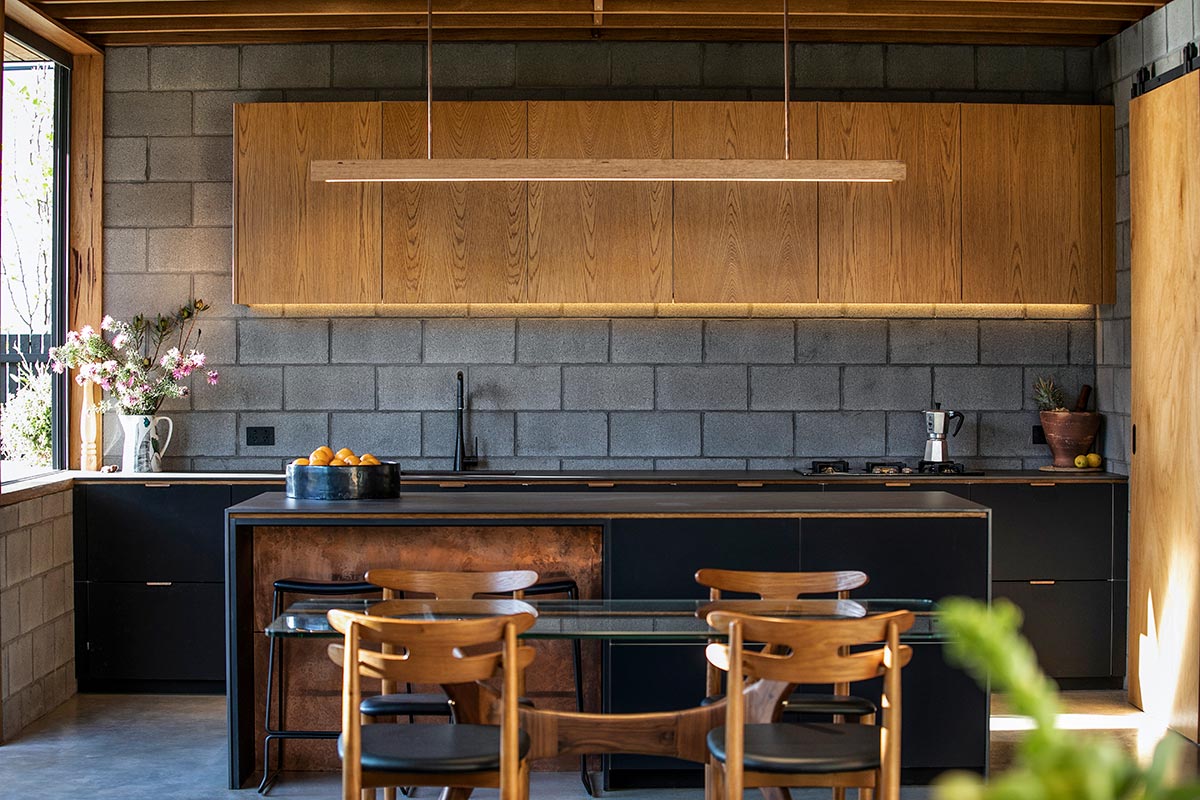 The raw concrete block walls and burnished concrete floor, warming timber finishes, copper detailing, and a predominantly neutral colour palette creates a fluid ambience that evokes a calm and homey experience.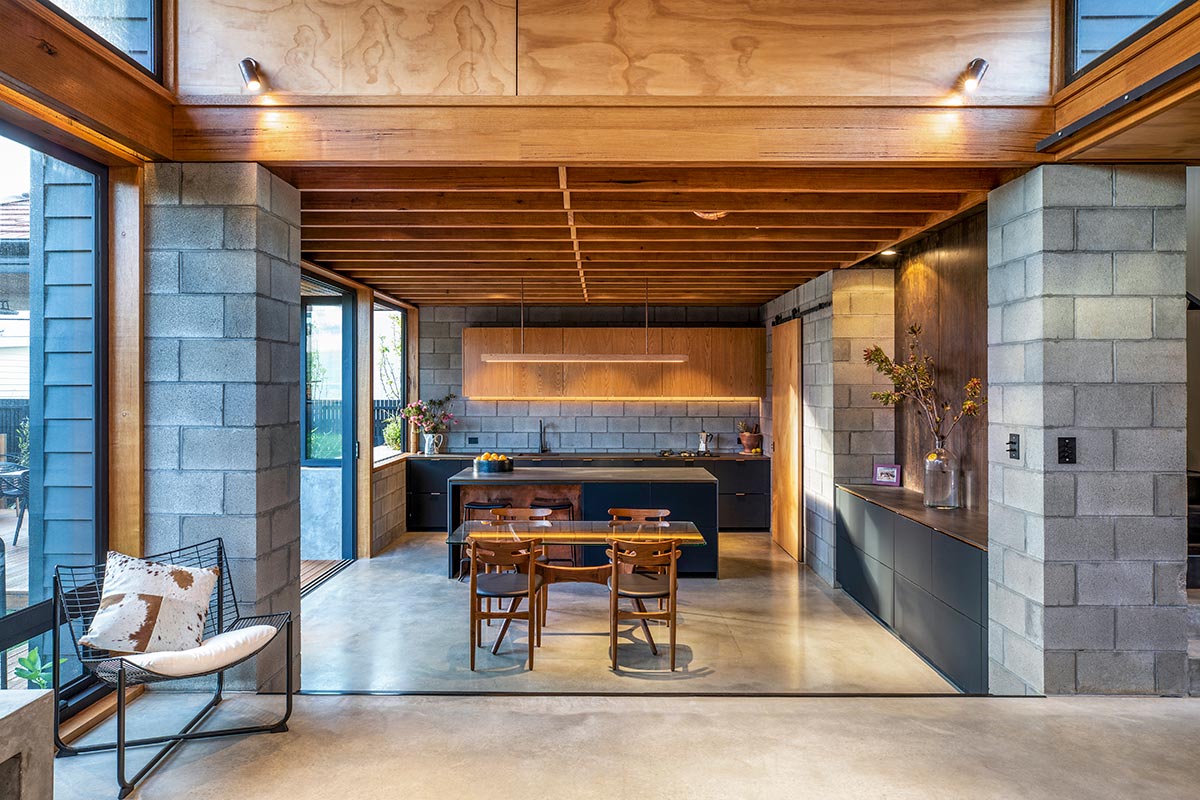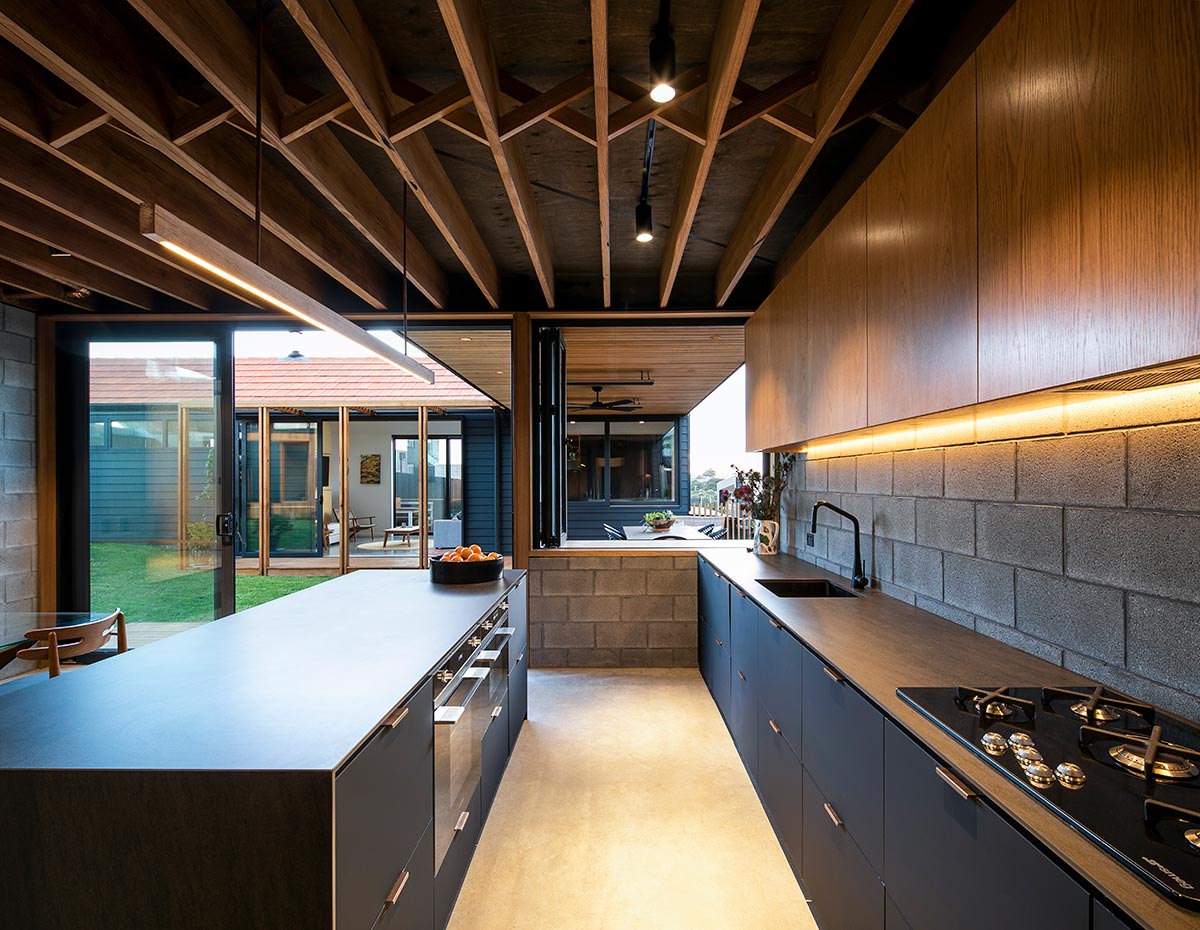 "The transition to the more private areas upstairs is accompanied by a calmer material palette, encouraging the user to slow down and move quietly through a more tranquil setting. Subdued timber and concrete flooring, and a white plasterboard background with refined plywood detailing, creates a casual and relaxed atmosphere, allowing the user to unwind after a day at the beach." – Buck and Simple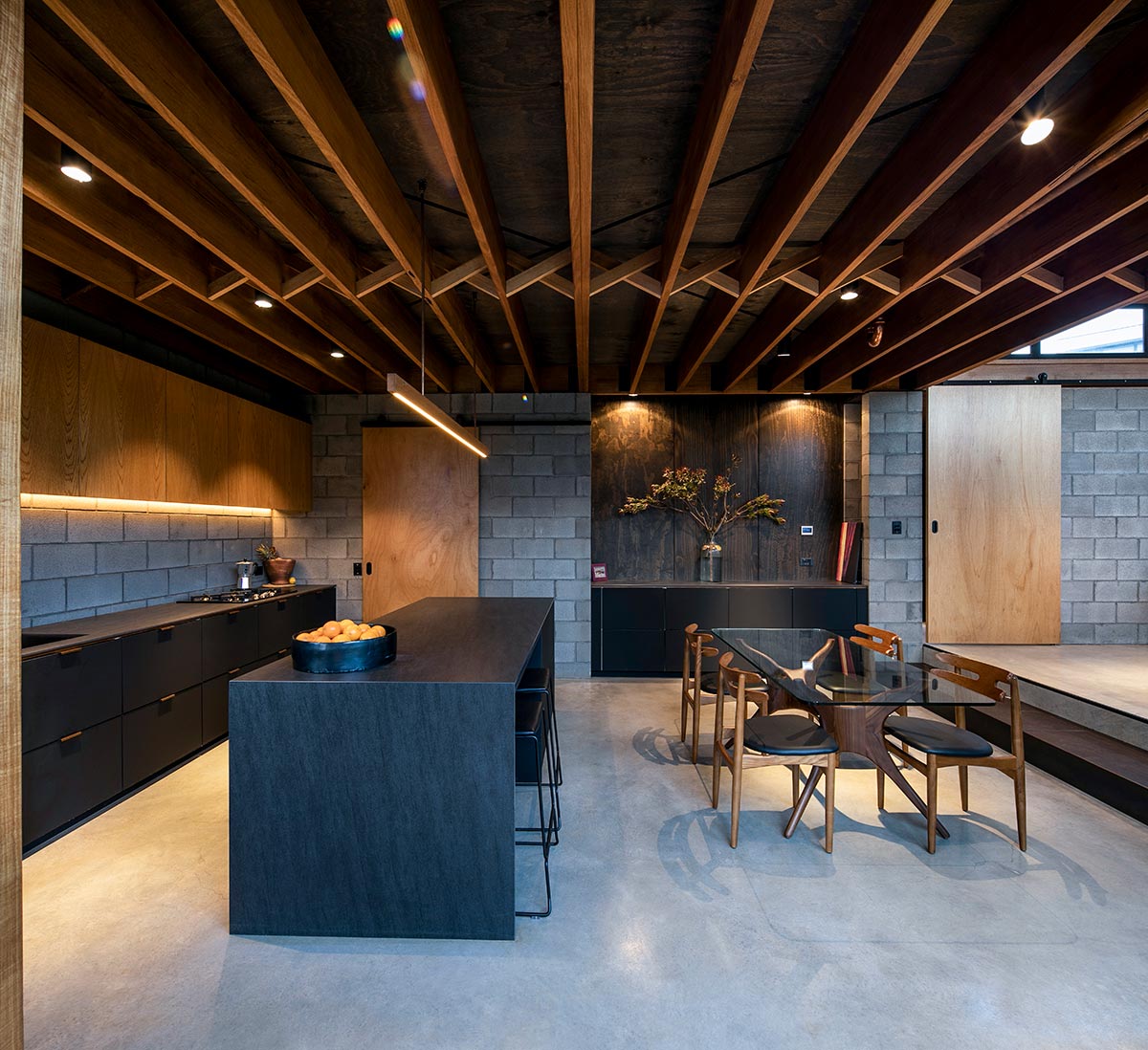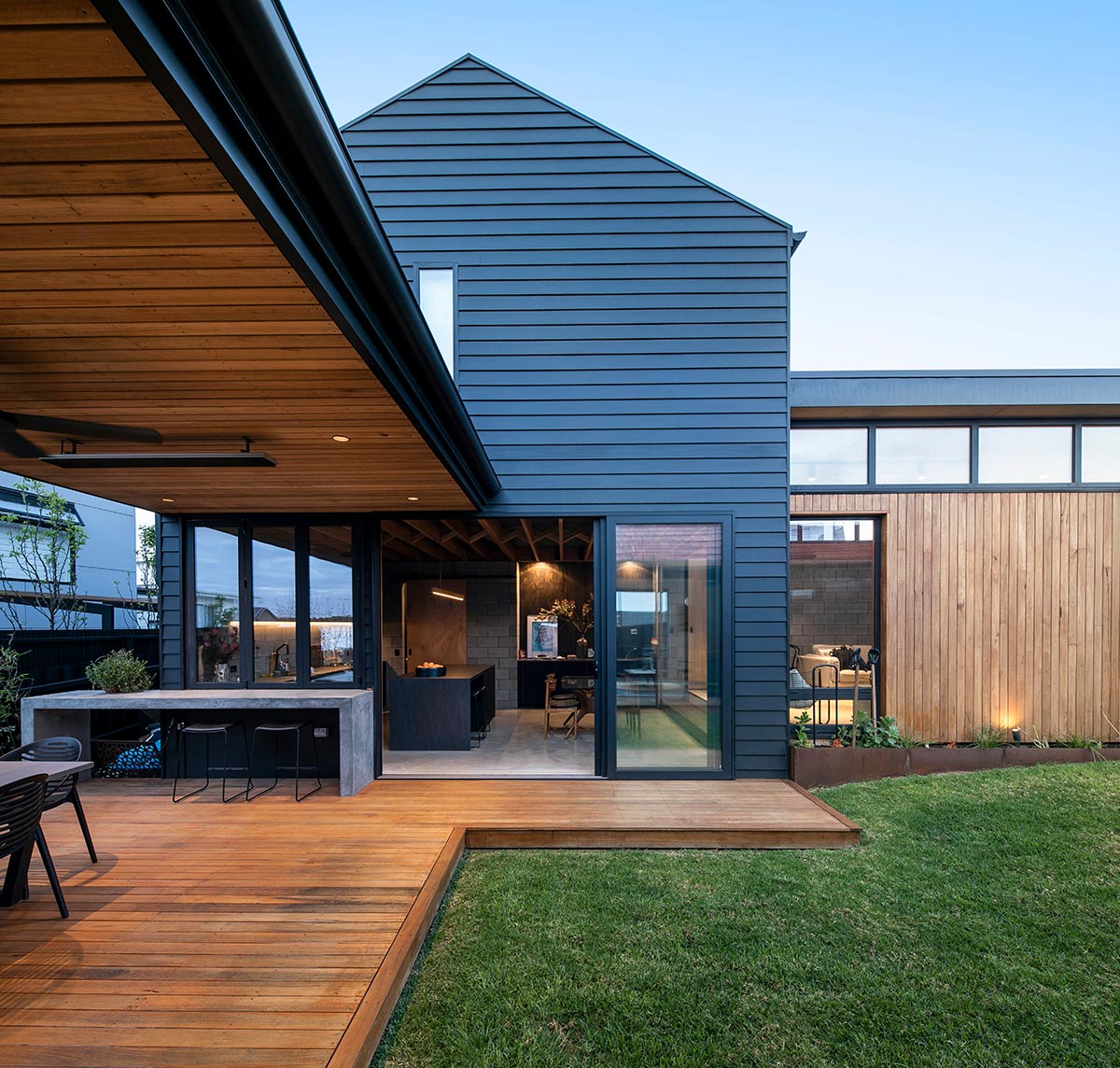 Landscaping plays an integral part in connecting the house to its natural setting, with both soft planting and hard surfaces selectively used to create nuanced interweaved outdoor spaces. The deck is shortly adjacent to the indoor dining whereby making Saturday cookout transitions easier. Inspired by a "kiwi batch", outdoor activities are given priority and provide a centralised social hub.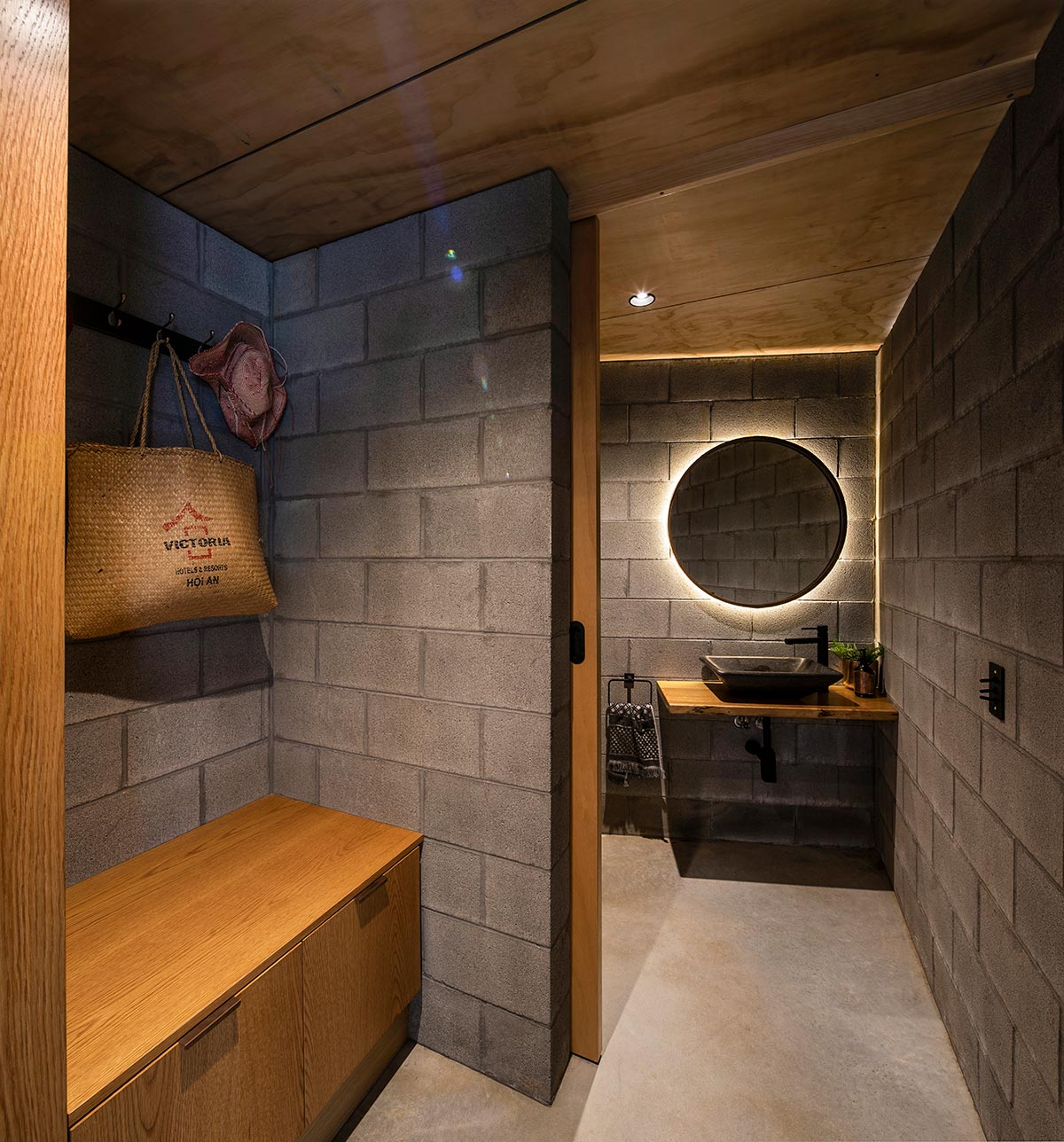 Overall, this holiday home serves as a perfect retreat that revolves around the surf lifestyle, fitted with both functional and equally enjoyable spaces for all its inhabitants.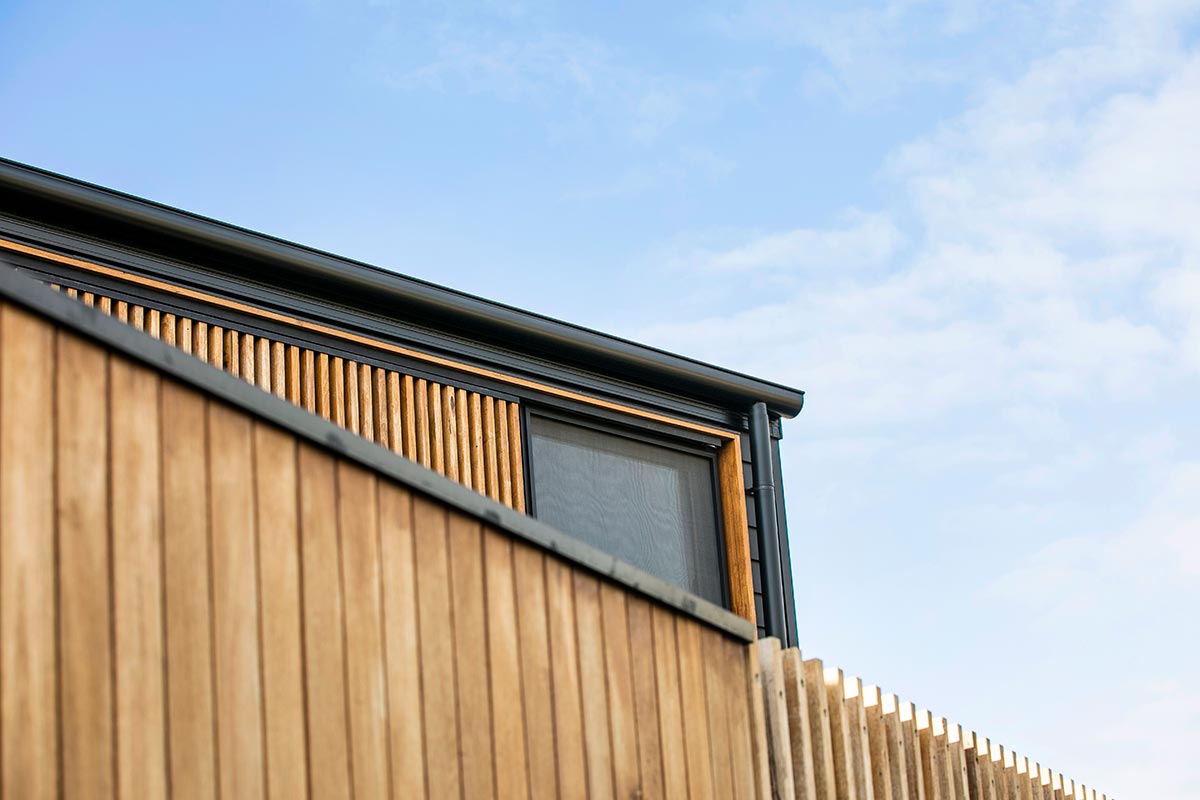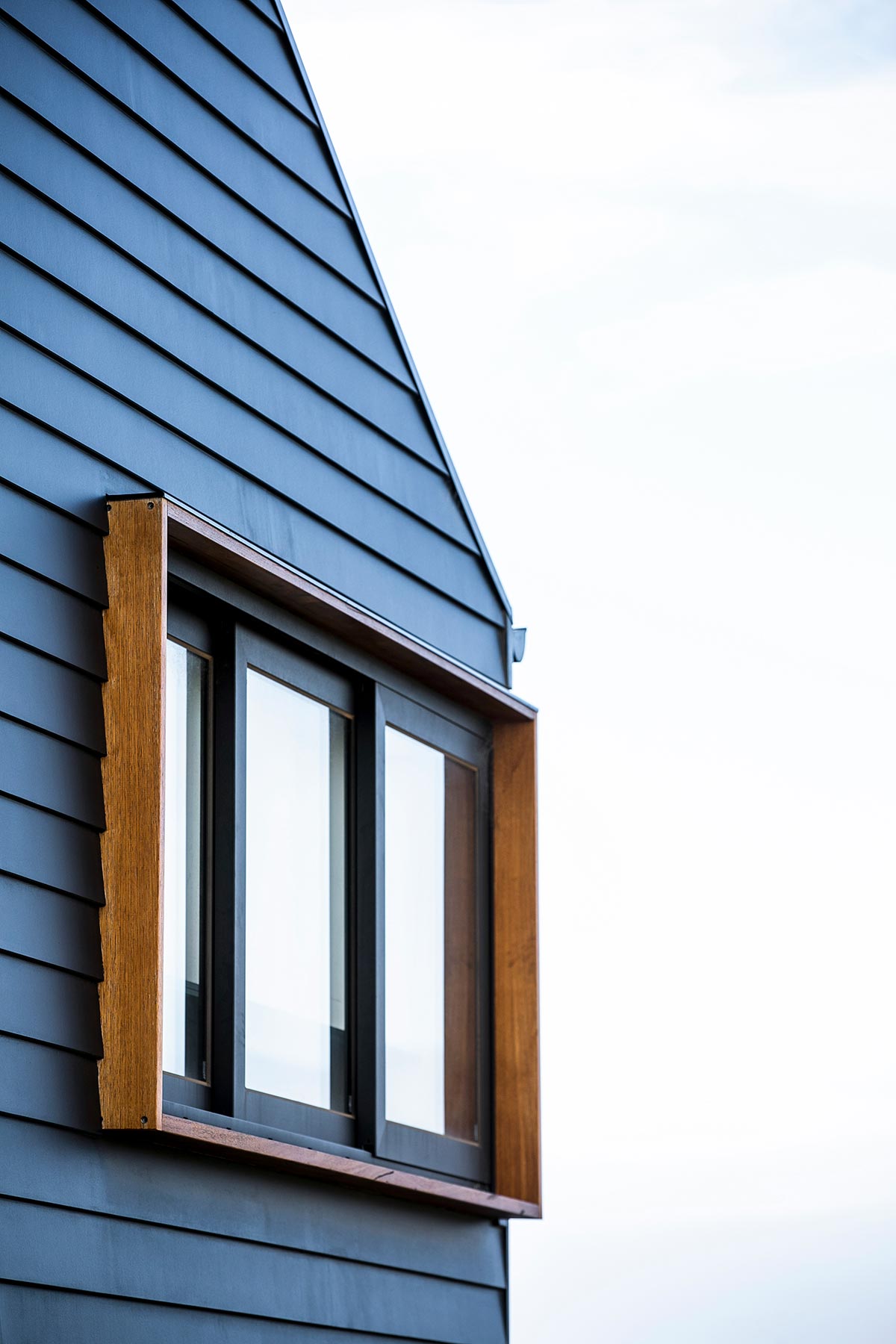 House Project: Torquay House
Architect: Buck and Simple
Location: Torquay, Australia
Type: New Build
Photography: Steve Young