You can probably tell that we'll always have a soft spot for beach homes that have the ability to create spatial connections through any given weather. The design of Beachside Sanctuary by Utz-Sanby Architects responds well to these concerns and interacts with the elements to create natural comfort; inviting warming winter sun, blocking out the hot summer sun and catching prevailing cool breezes. The result? A functional, energetic home that feels incredibly connected with its surroundings.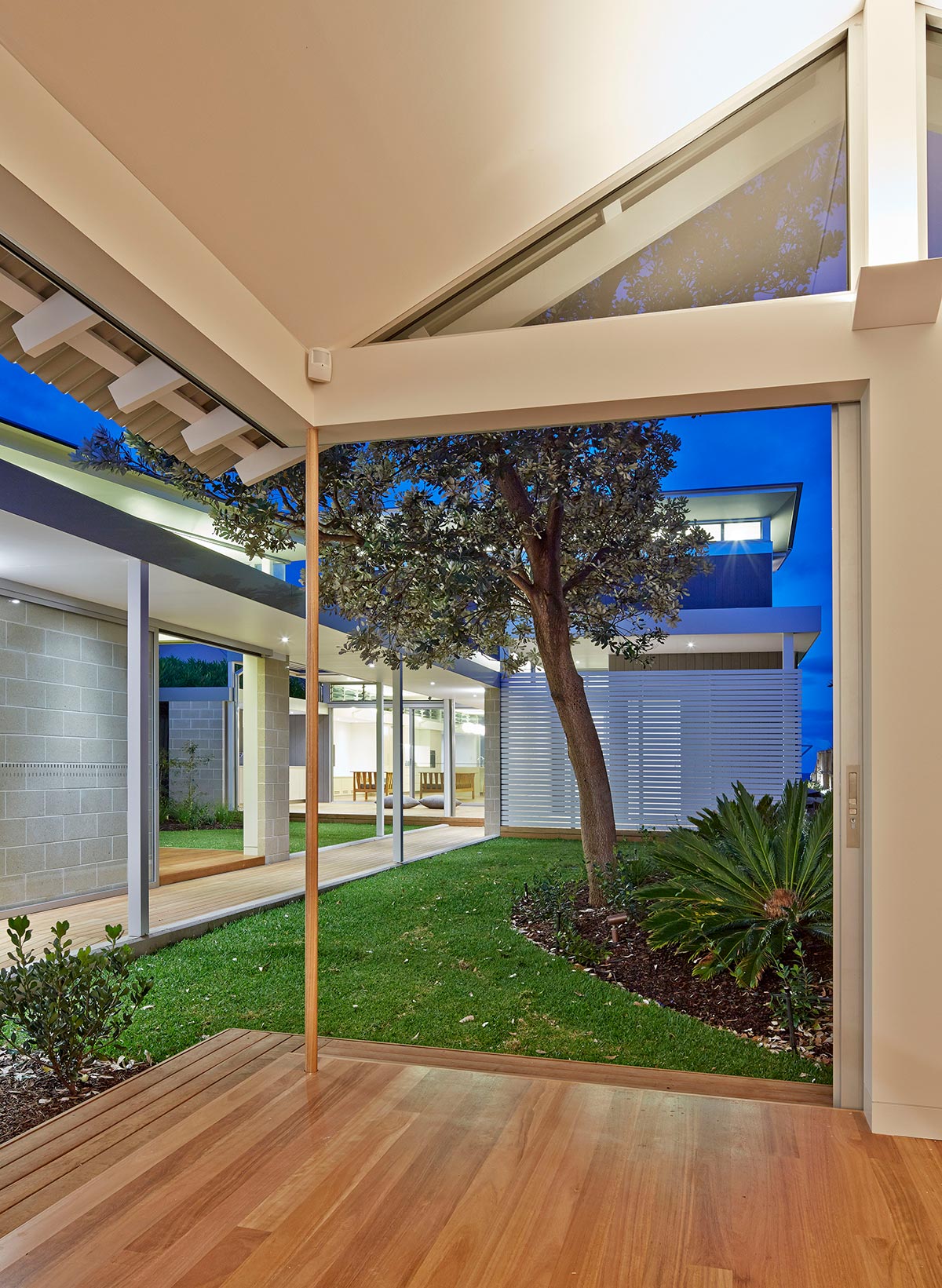 While some houses are intricately adorned with fixtures and other decorations, Beachside Sanctuary lets it's raw architectural design speak for itself. This home has a package of a perfectly-built retreat, designed to shift your senses with breathtaking views. A contemporary mix of timber, concrete blocks, steel, and glass give this residential masterpiece the advantage of looking effortless amongst waves while creating an impression of modernity with the surrounding details.
This interior aesthetic perfectly blends with the surrounding views outside which is permitted via the encompassing glass walls that allow a steady stream of natural lighting throughout the house.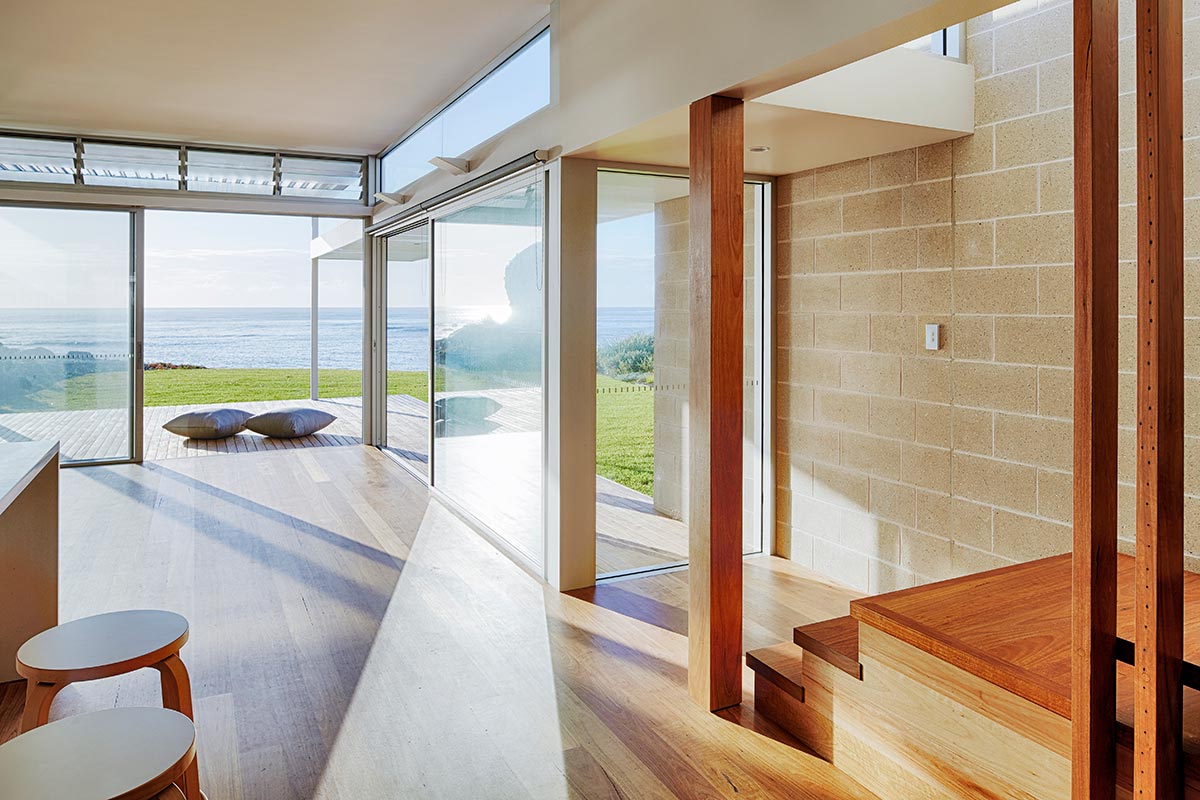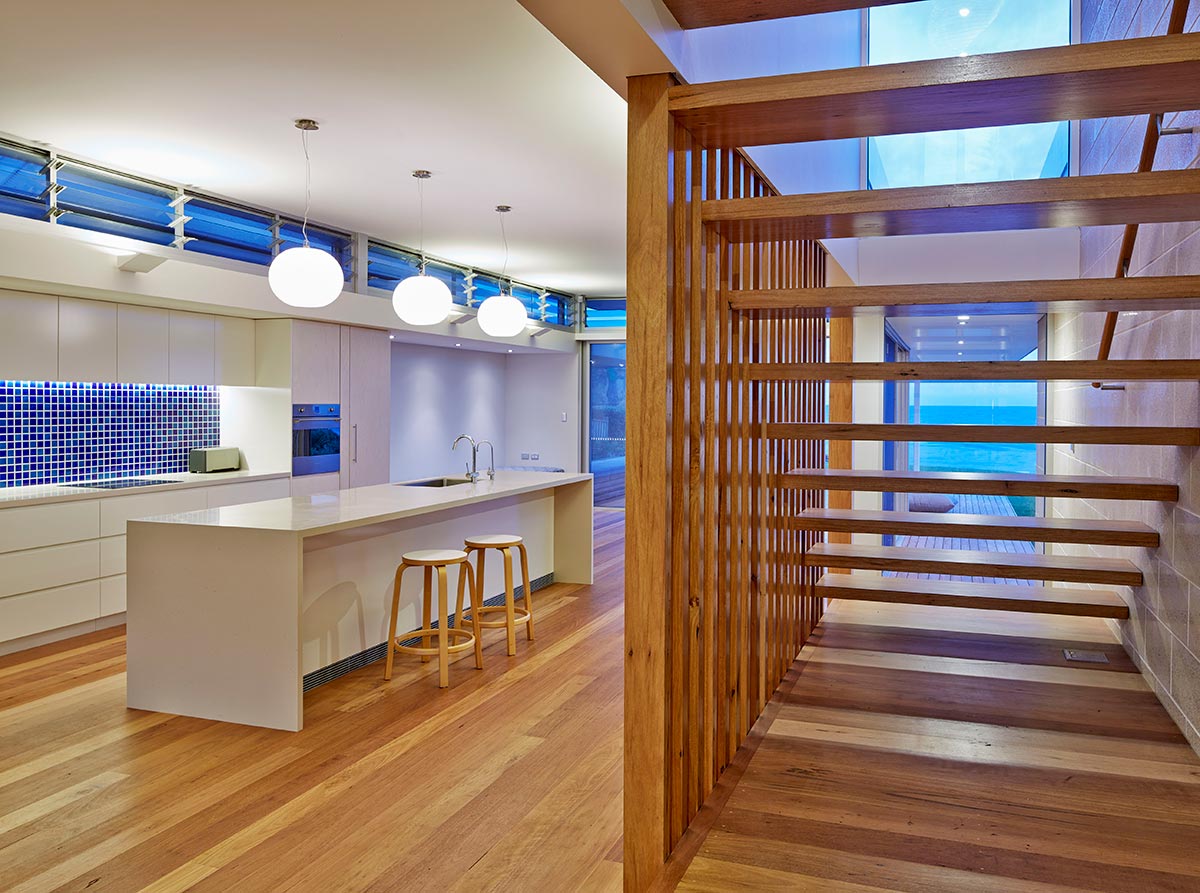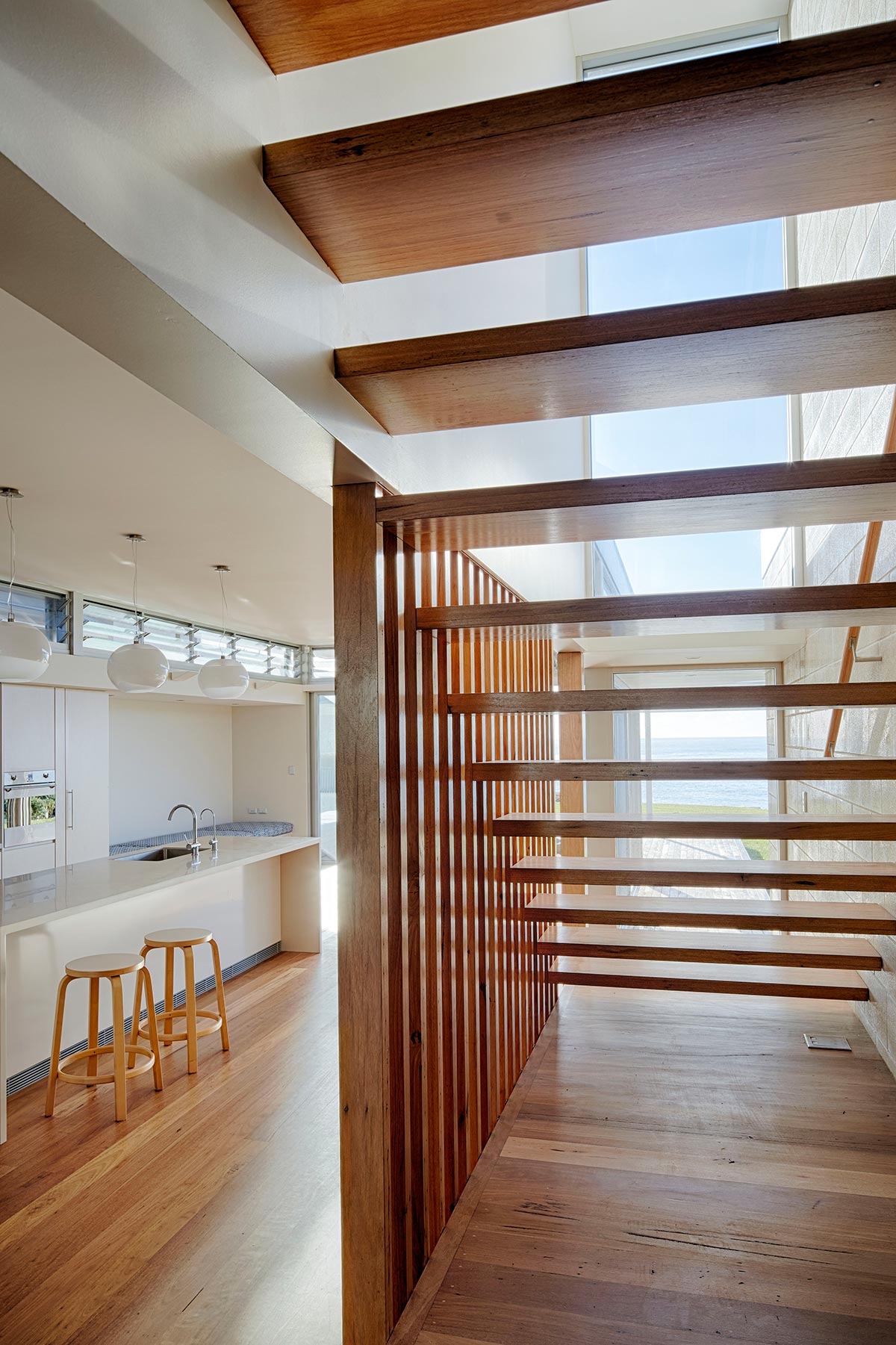 "The site is exposed to all the elements with intensity – wind, sun, salt, sea. There is an 11 meter deep sea wall to retain the site in the event of tidal inundation. Materials were selected carefully to withstand these conditions. The design also needed to allow for strong prevailing sea breezes and to offer respite from the elements when needed." – Utz-Sanby Architects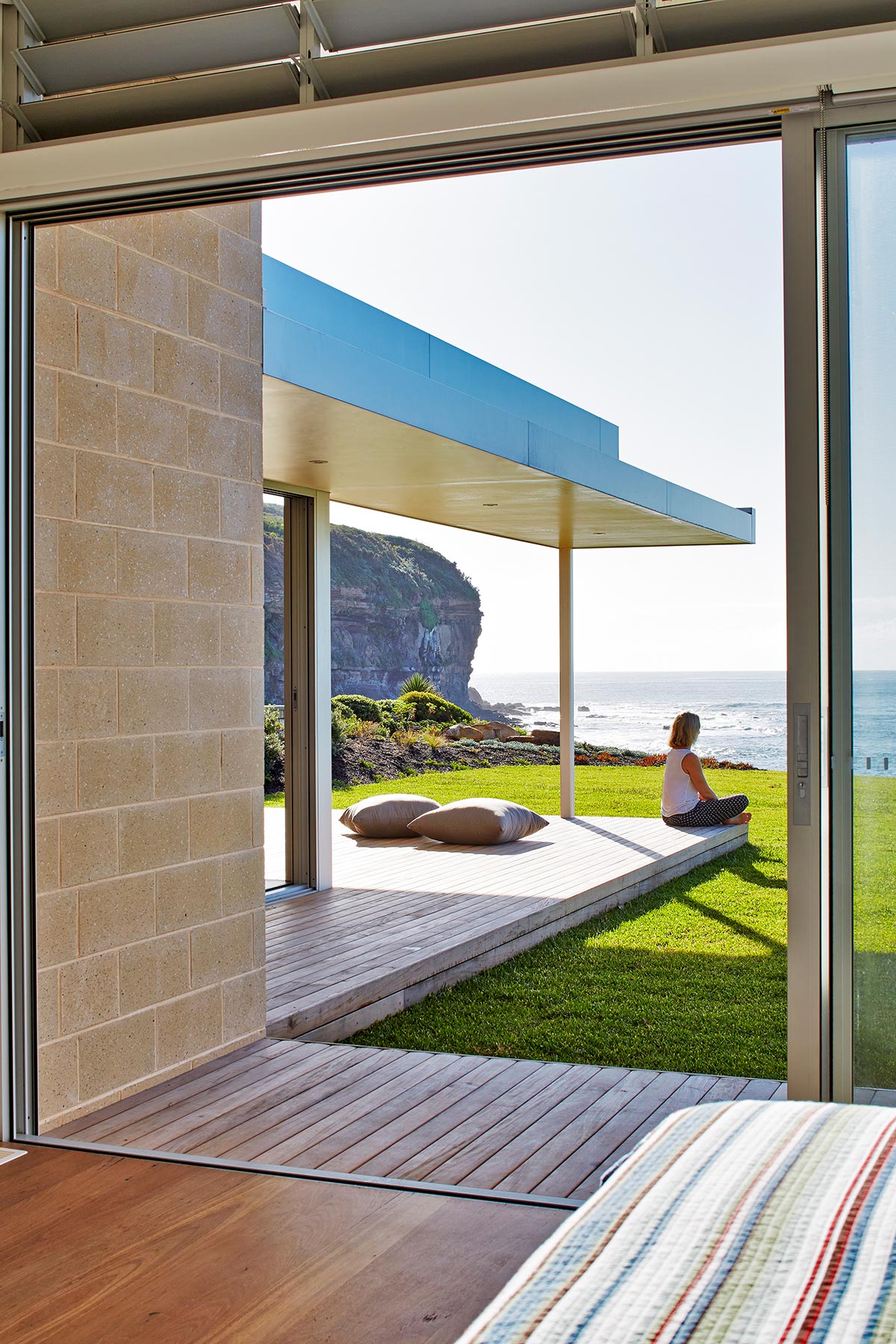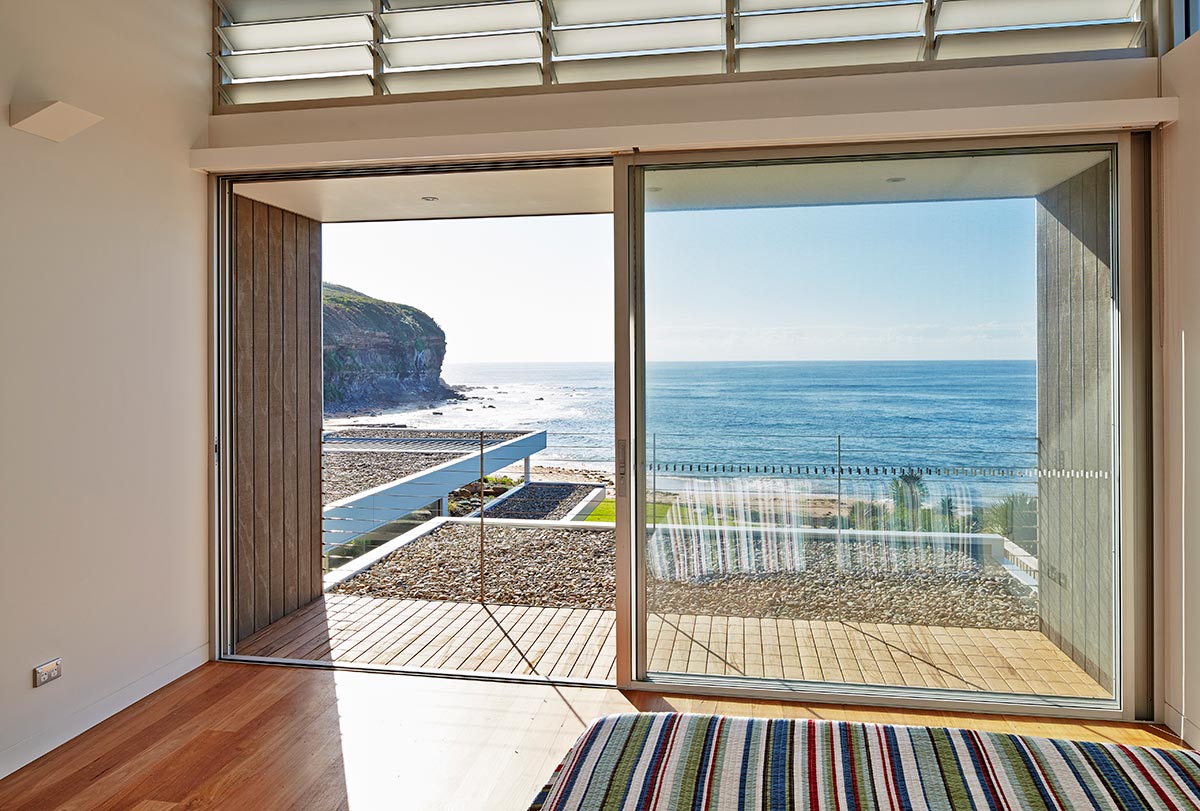 While most of us can only dream of getting a beachfront view straight from our bedroom, the Beachside Sanctuary puts that dream into reality. Glass panels generous opens a magnificent view of the beach, giving the much-coveted luxury of waking up close to the sound of the waves and revel in a play of colours during sunset.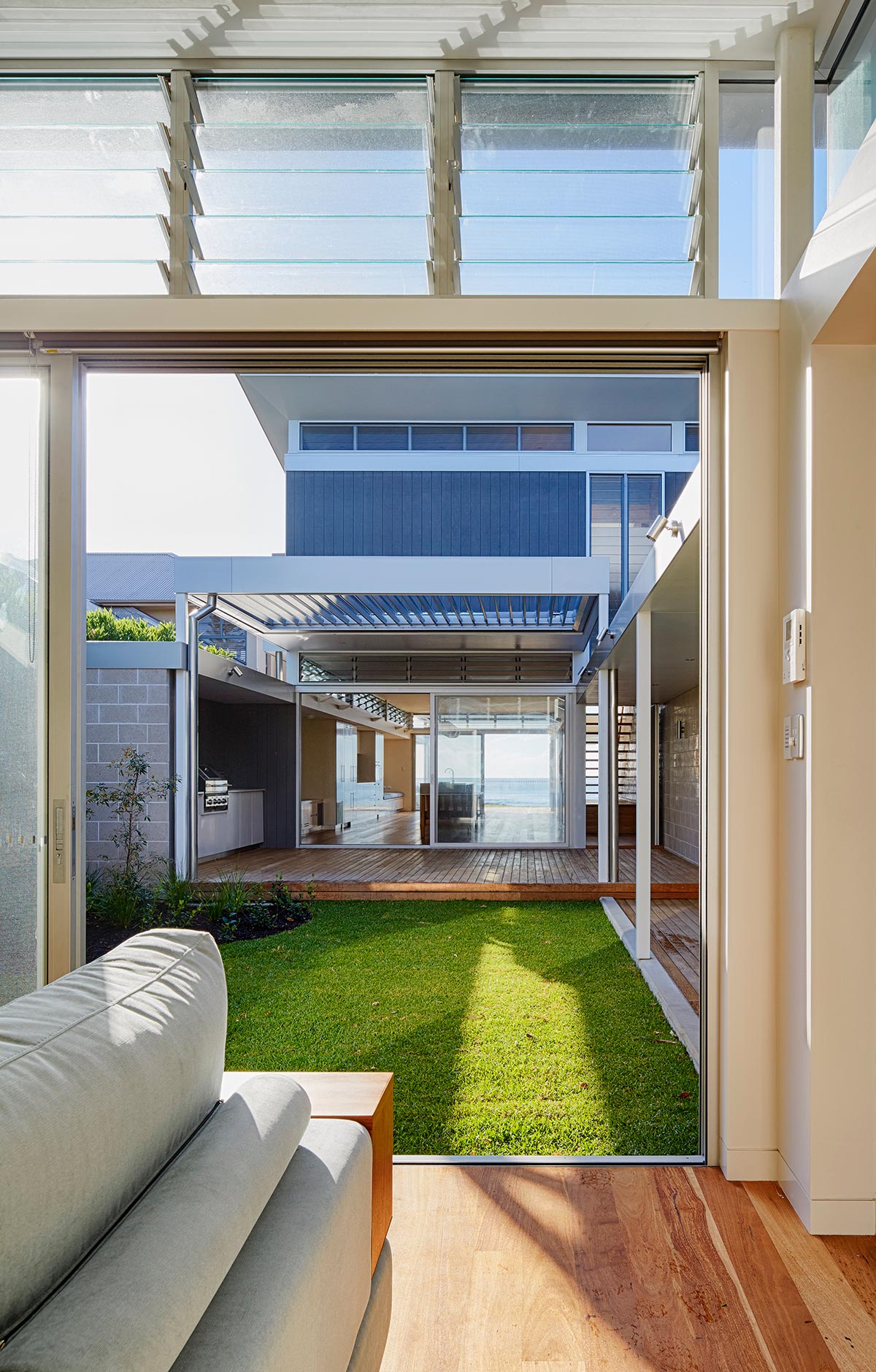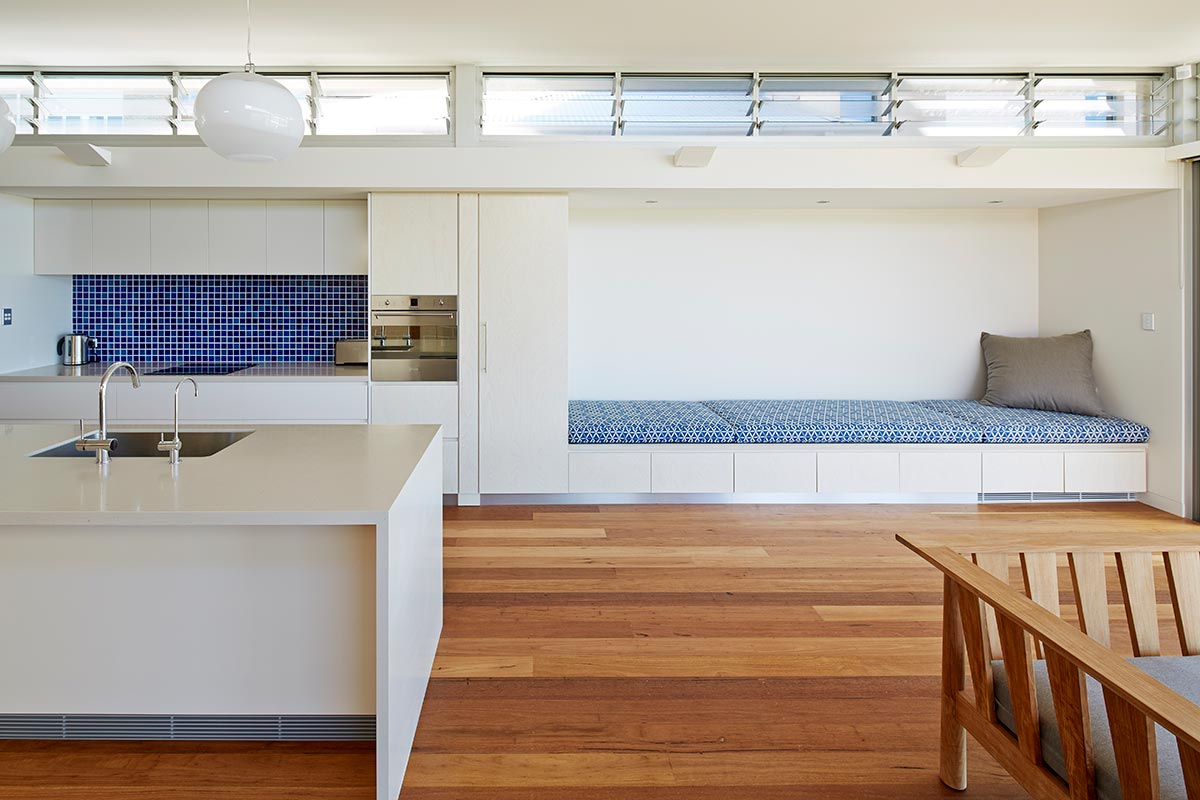 "The house consists of two separate pavilions and a restored Changing Shed all linked by a covered walkway from the front of the site with courtyard gardens in between. There are two generous decks at each end of the living space, one facing East and one facing West. This offers flexibility, shelter and protection from the elements throughout the day and in all seasons and all weathers." – Utz-Sanby Architects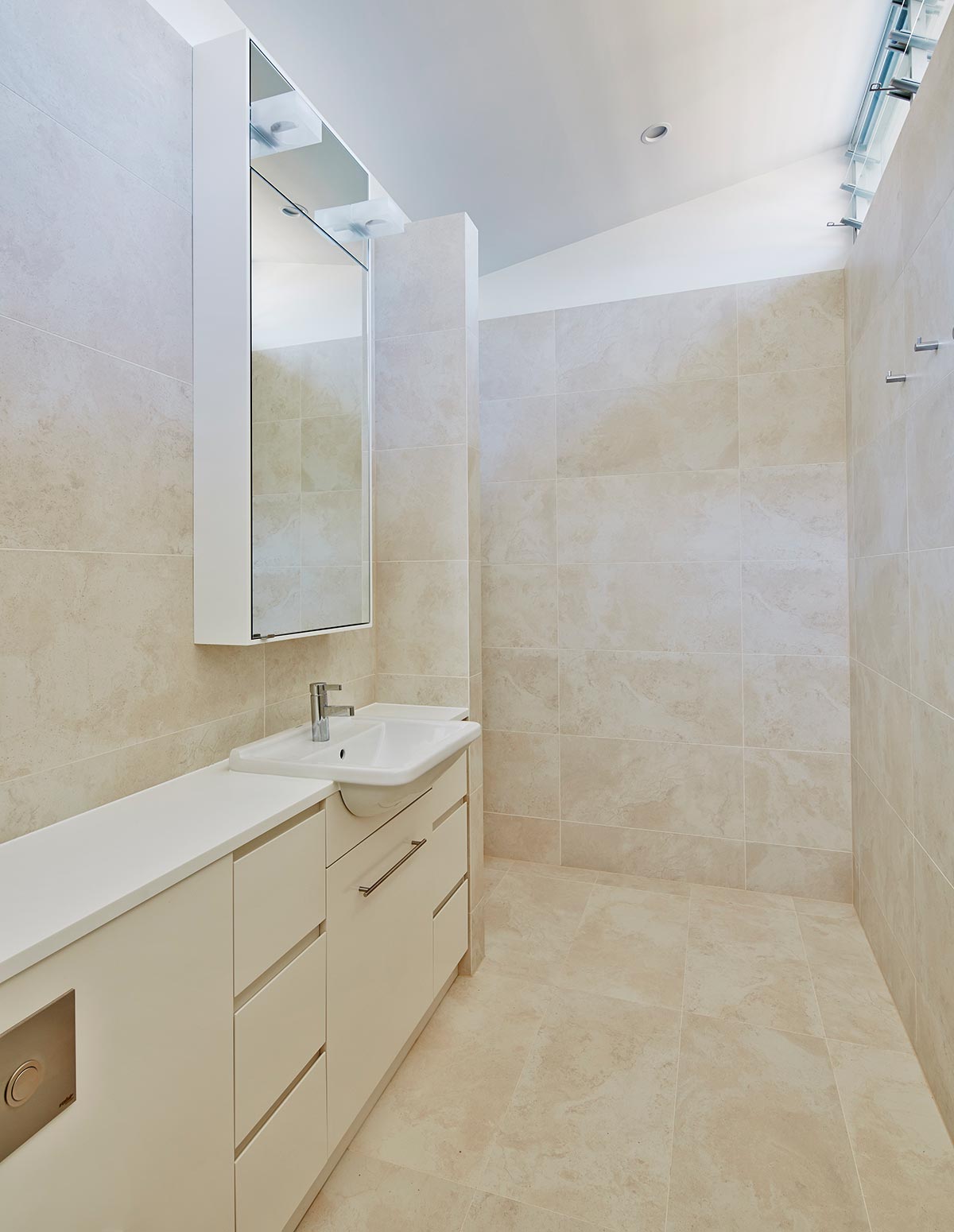 This dauntless beachside house courageously tackles the elements and embraces them, immersing the occupant in the broad landscape beyond. For anyone who's been looking to have a heap of headspace, away from all the urban chaos, this residential masterpiece offers a delightful refresher, both inside and out. Hats off to Utz-Sanby Architects for a beautiful job!
House Project: Beachside Sanctuary
Architect: Utz-Sanby Architects
Location: Sydney, Australia
Type: Renovation
Photography: Marian Riabic