We've always been suckers for a little bit of throwback, regardless if it's Thursday or not. Come on, those casual afternoon bike rides around the park to get to that one favourite lolli stand. Or the random beach trips on a lazy day that made summer days a whole lot shorter. Those are the thoughts that bring a whole lot of nostalgic rush of memories when we think about Bicker Design's The Shack.
Recapture the cool 1950s vibe in this humble home that offers nothing but the delight of the golden days when things were simpler and days were definitely way longer. Let's take a quick tour around this cabin for a charming tour down memory lane…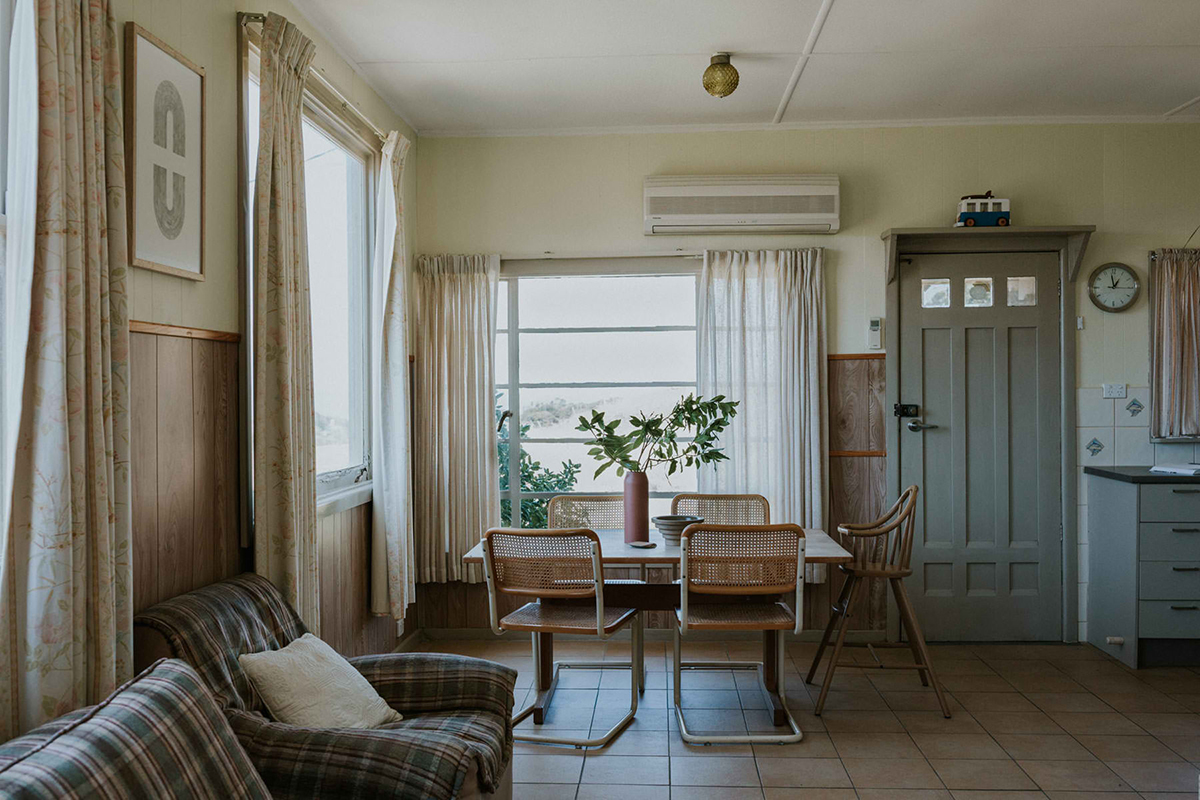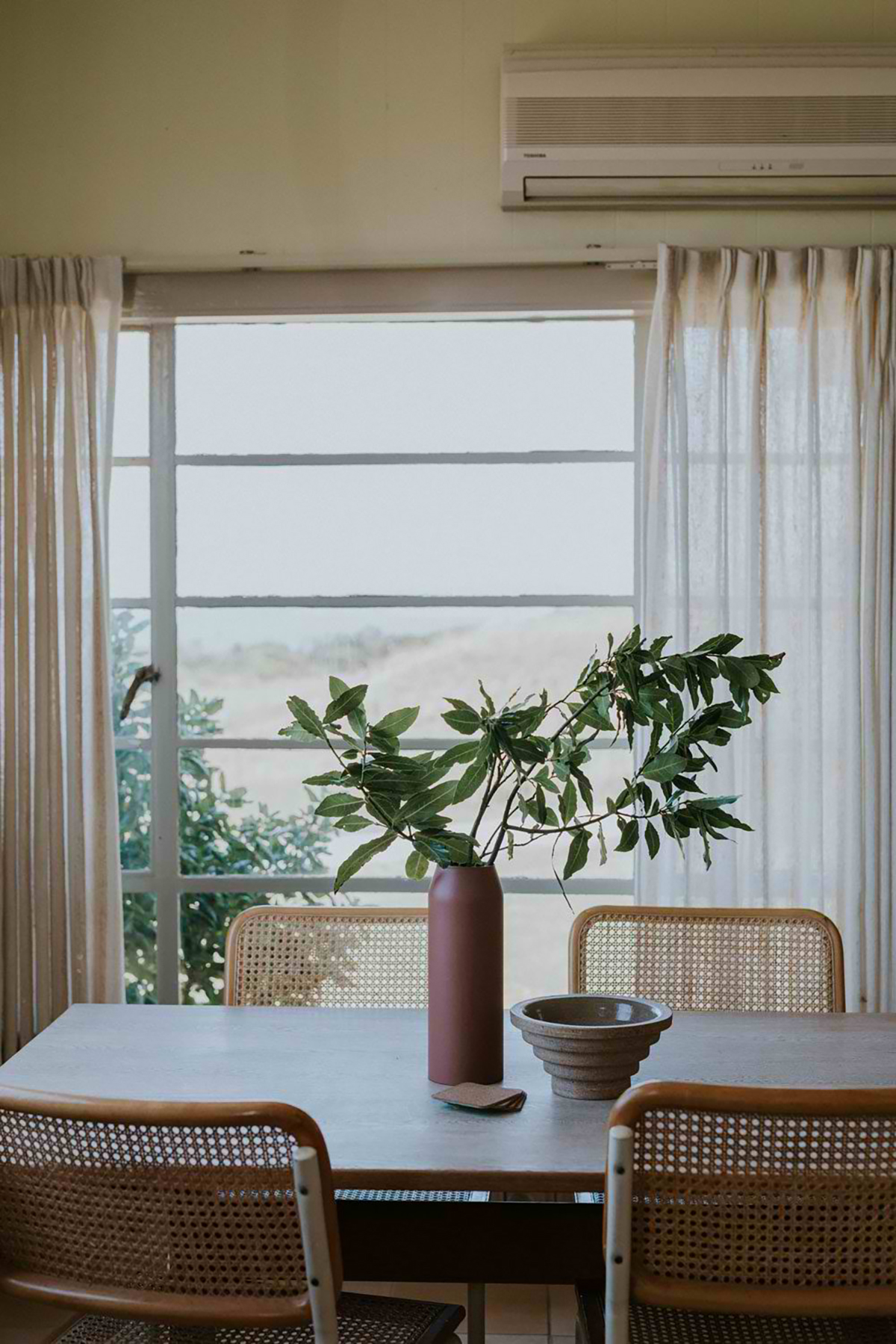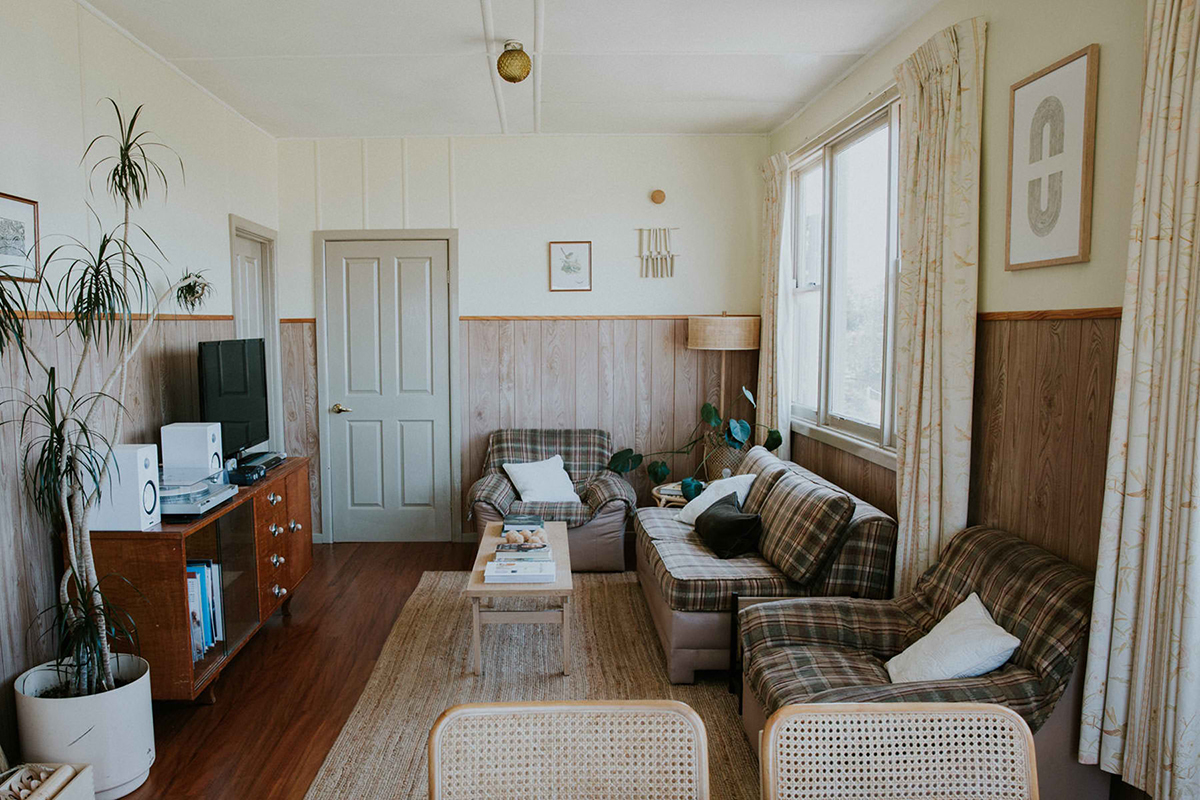 The frontage offers a traditional street view that may look all too familiar, as though as it has been there for a couple of good decades. It's bi-window facade and rooftop chimney offers a quick refresher of the residential typicalities back then. But what lies behind this sweet cabin frontage is a whole new kind of nostalgia that's pleasantly preserved in timeless ways.
Taking a closer look into The Shack's interiors, you are instantly greeted with a warm welcome of creamy tones splashed throughout the space. Floor to ceiling fixtures are kept at subtlety with the use of neutral colours throughout the home — from the dusty green door to the light vanilla-cooured drapes on the window. When you're for a rough day outside, this humble cabin will surely ease any aching nerve with its naturally endearing vibe.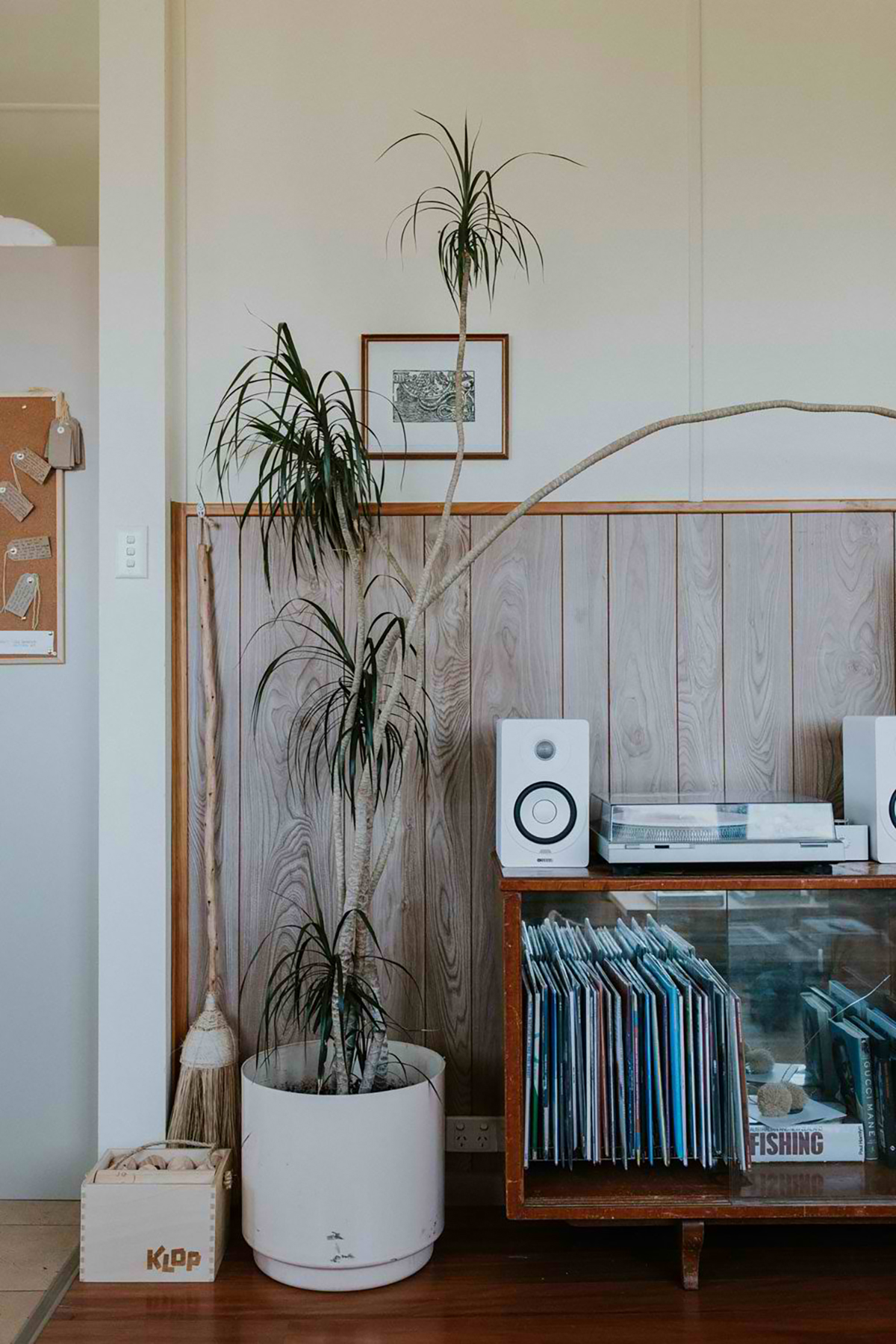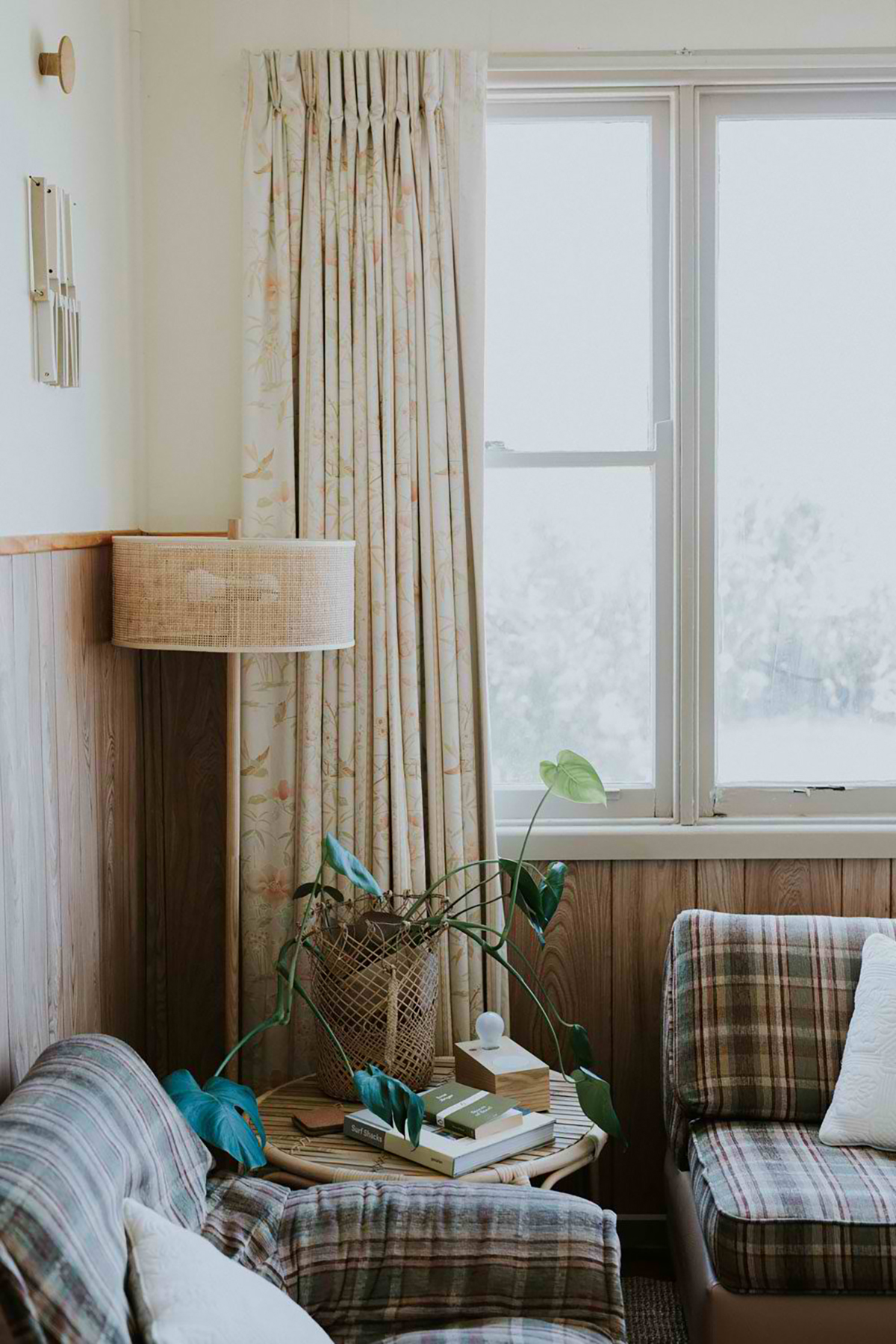 Timber panels are partially wrapped around the major walls, giving this cabin its homely touch. It's open plan space seamlessly connects the common areas around the living space with certain commonalities in the fixture details, creating a smooth visual transition between different functional areas. Undoubtedly, plaid sofa sets were a huge thing in the past that makes them timeless pieces today. It paints a good picture of your dad bringing the freshly picked newspaper from the entrance porch to the sofa and flips through the pages the whole morning.
The dominant earthy tones of the interiors cast an enchanting spell throughout the entirety of the living space, creating a cool and calm environment that mimics that simplicity of the olden days. Plants charmingly adorn common spaces, allowing more life to breathe through the surrounding corners aside from its own residents. True enough, this cabin is certainly for someone who's been looking to have a good place to live in that has a lot of memorial features, allowing the pleasantries of the past to be enjoyed well up until today.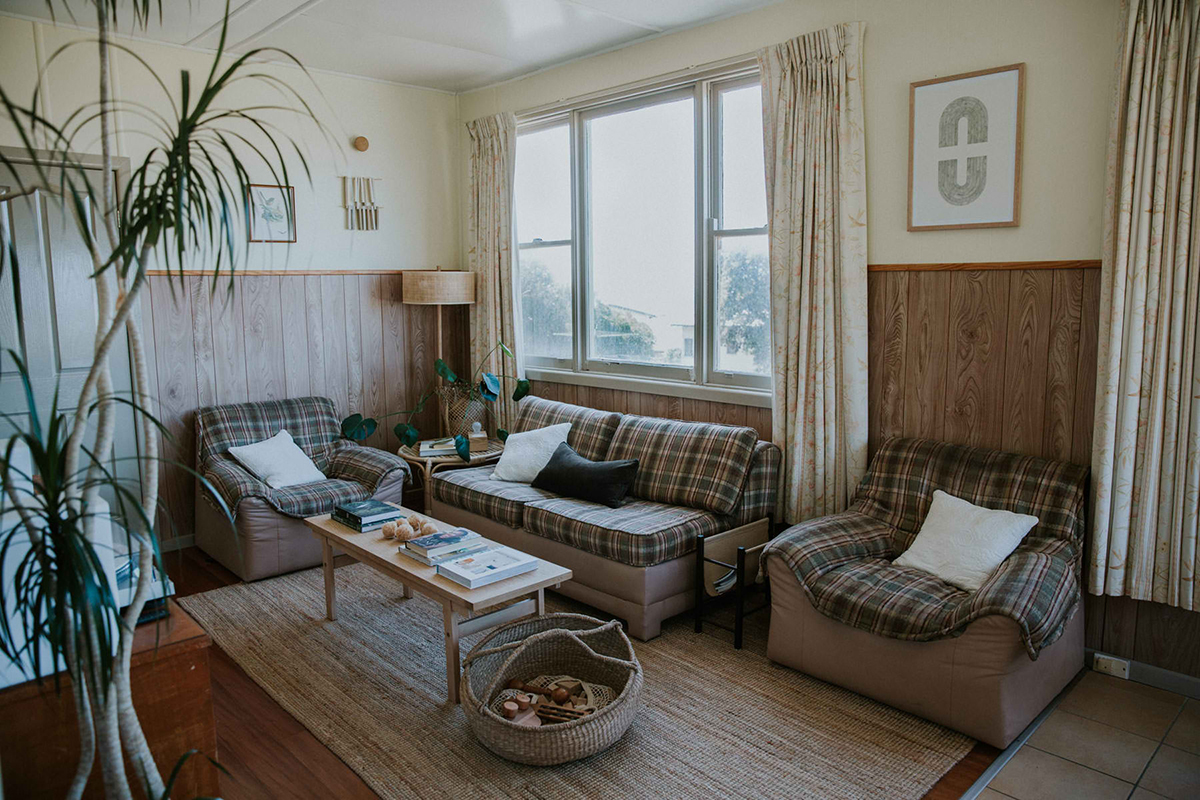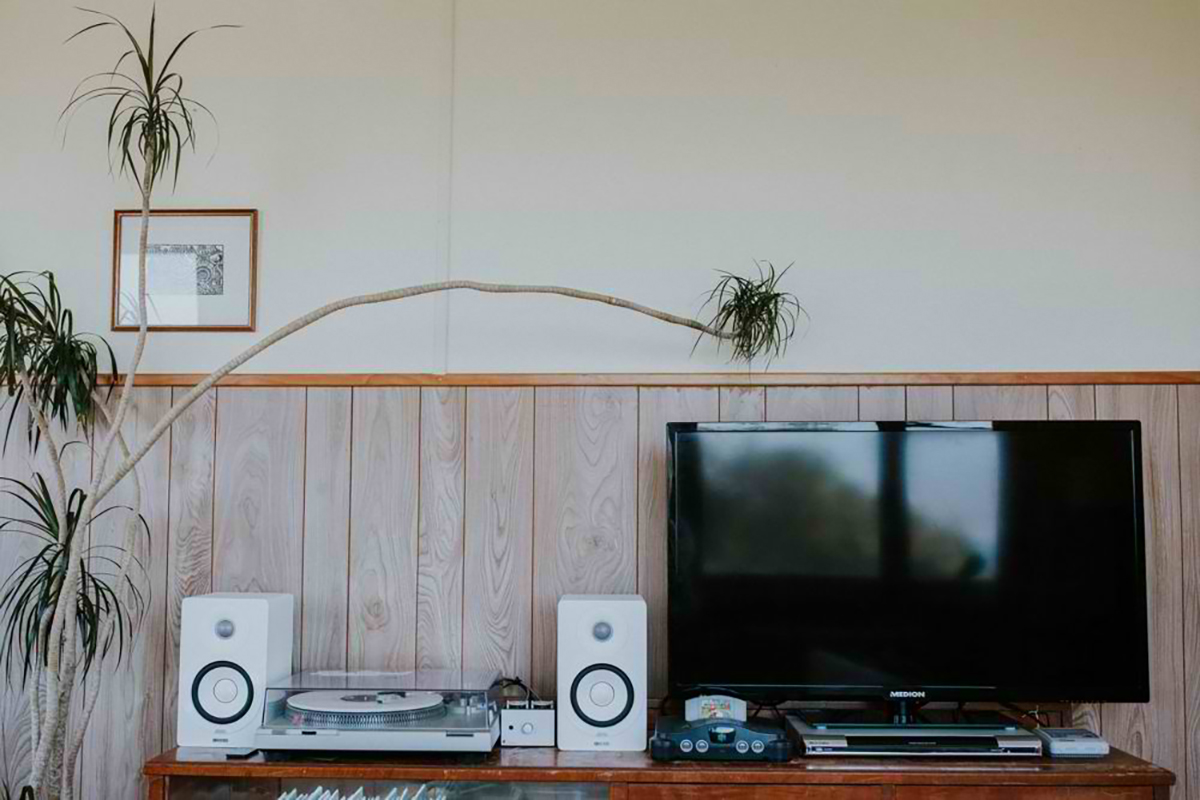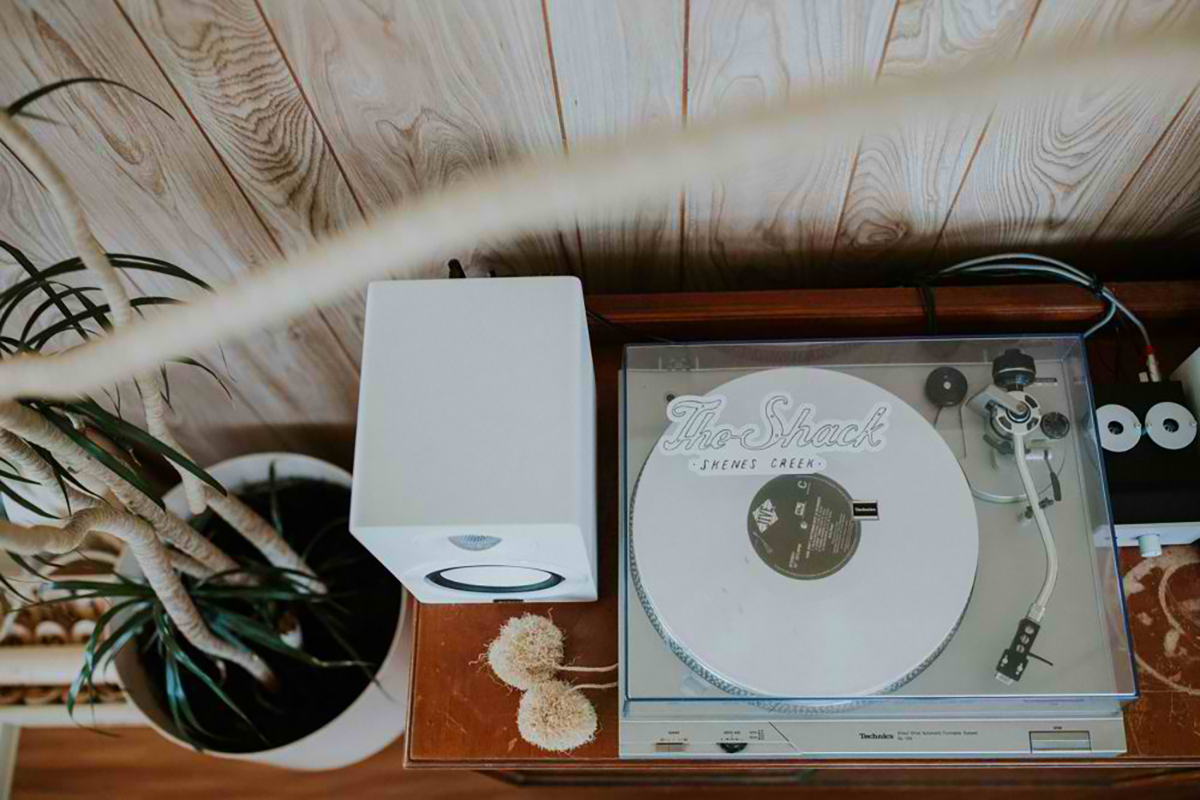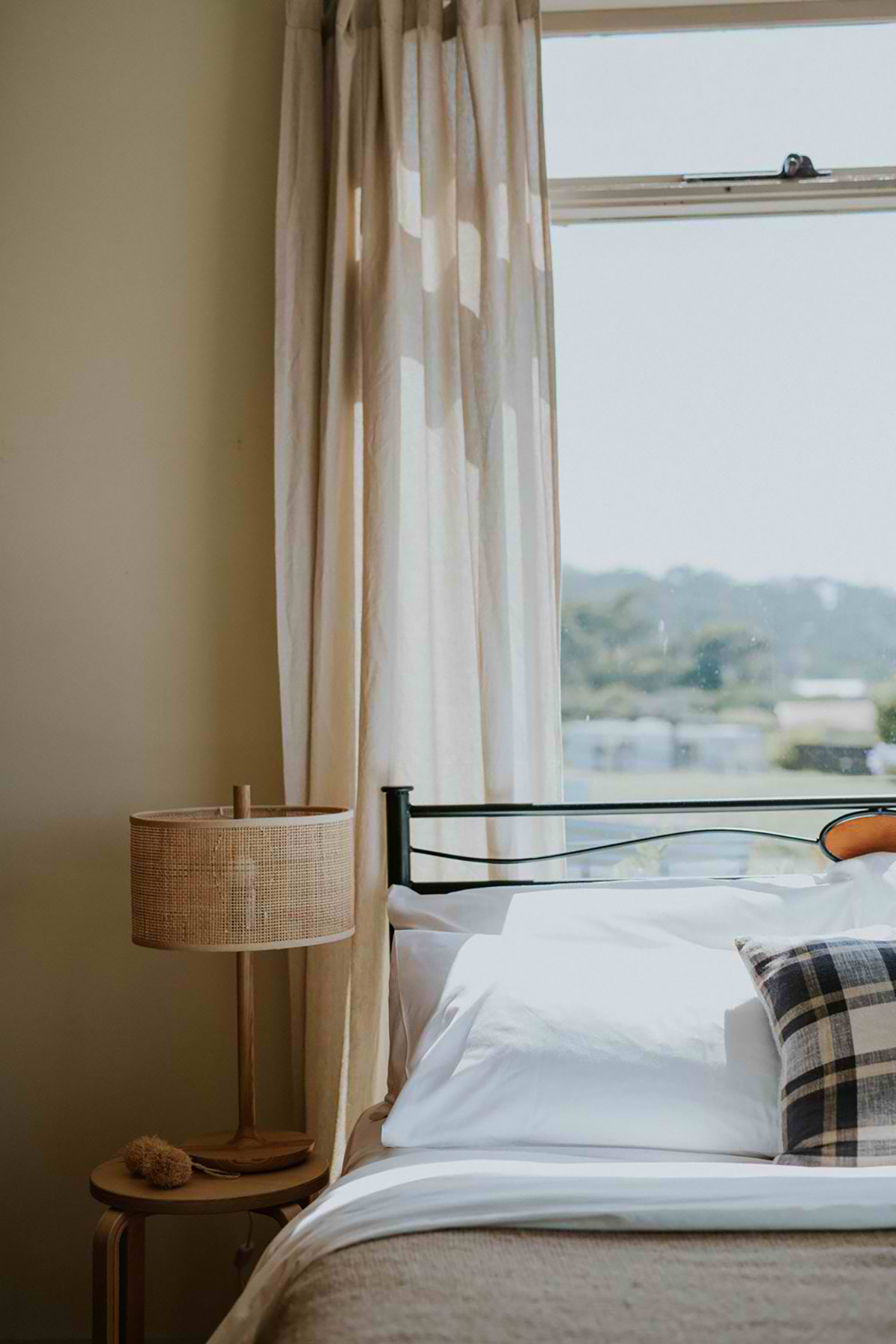 Photography by Amy Oliver.