The Block 2019 'The Oslo' on Grey Street in St Kilda has reached the pointy end of its journey with all five homes now completed and ready for sale this weekend! We had the pleasure of reviewing Tess and Luke's home to give it a rock solid Hunting for George road test. Before taking a look inside #2 on The Block, I wasn't quite sure what to expect but I've got to admit I was not expecting what I got! I was immediately taken with how generous the proportions were, infact generous doesn't even really cut it, the rooms and ceilings were MA-HUSSIVE… technically not a word but it is in my vocabulary. It took me quite a while to explore the entire home and I must admit, it was a lot of fun. But how about you see for yourself and let us know what you think. Welcome to Episode 20 of our Let Us In Home Tour series! Enjoy.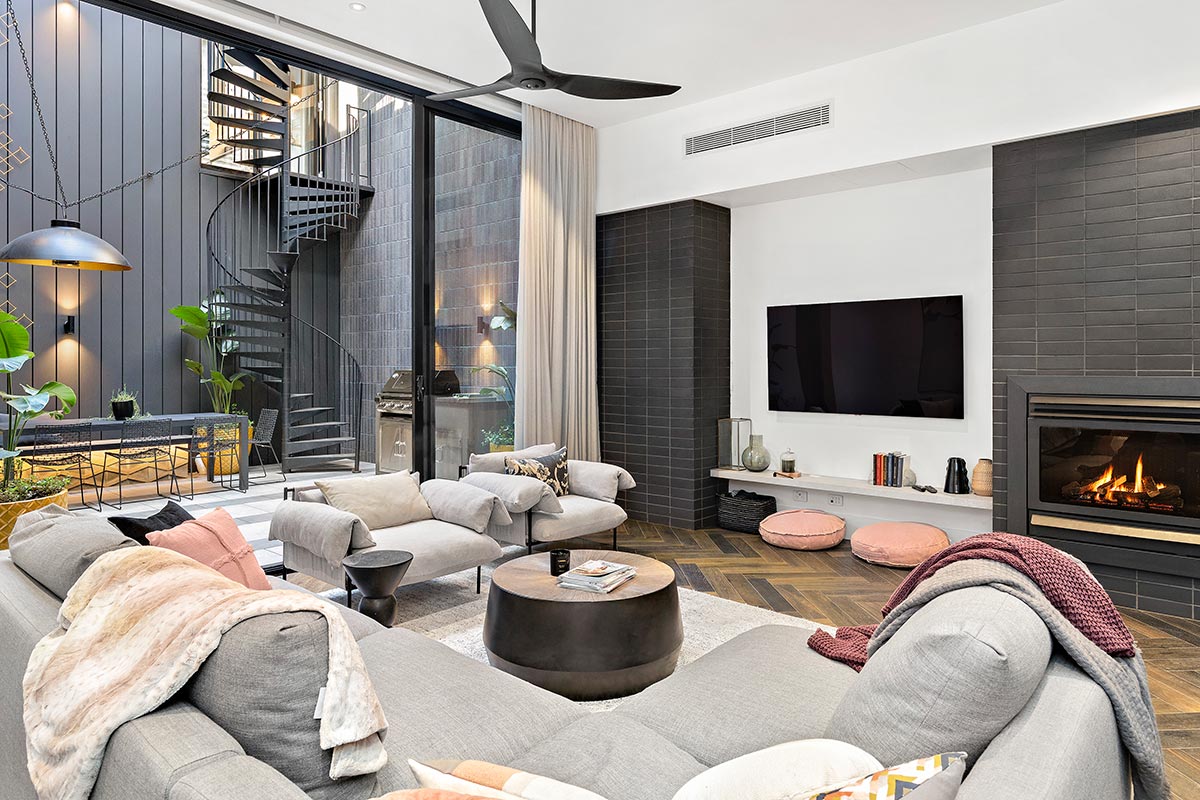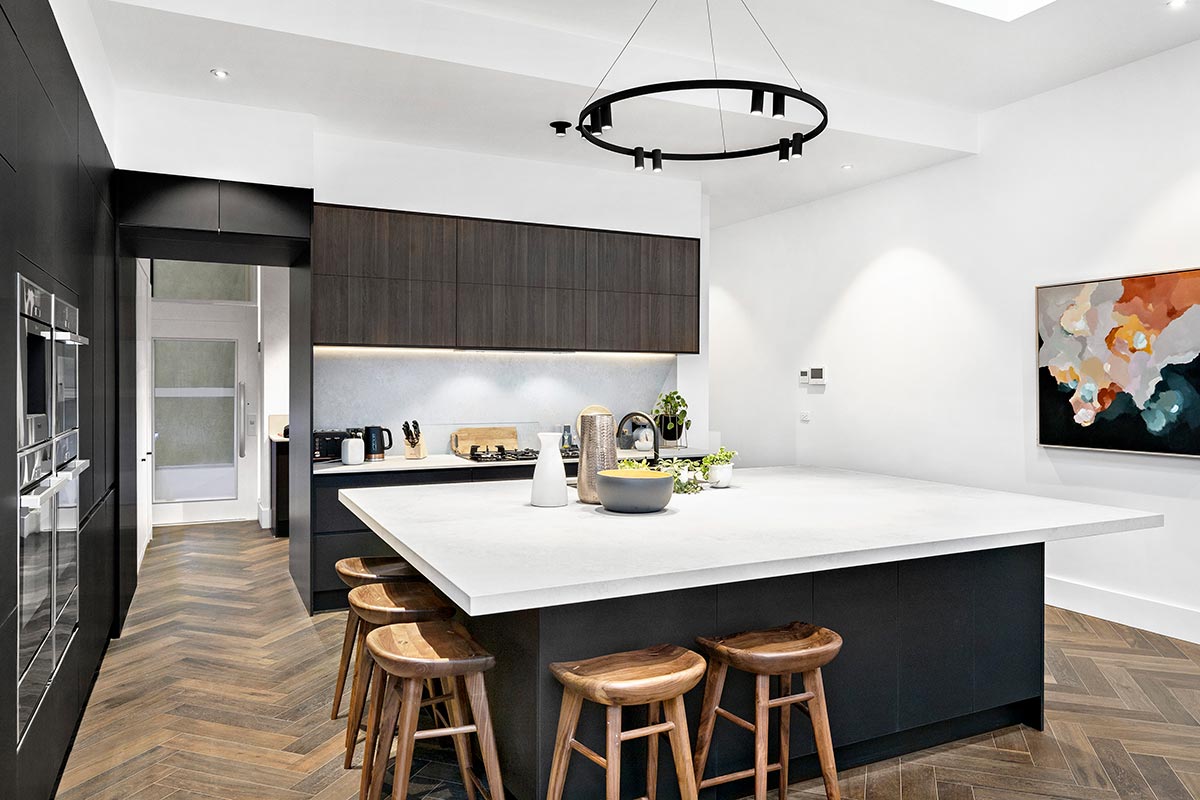 I thought the ground floor layout of Tess and Luke's pad worked really well. The dedicated formal dining room at the front is separate to the relaxed open plan kitchen, living and dining. I say dining because it has one of the largest island benches I have ever seen and this would no doubt be used as a dining area on most occasions. The layout allows flow through to a butler's pantry/laundry and lift but more importantly it creates easy access to the outside entertaining area. Now here was where things got interesting… thanks to that spiral staircase taking you from the ground to the rooftop! Not only does this staircase increase accessibility through the home but it looks spectacular and truly sets this home apart from the rest. Once you're up on that rooftop you really get to appreciate the home's unique location. Overlooking St Kilda and the bay, you get your own private vista away from the world below.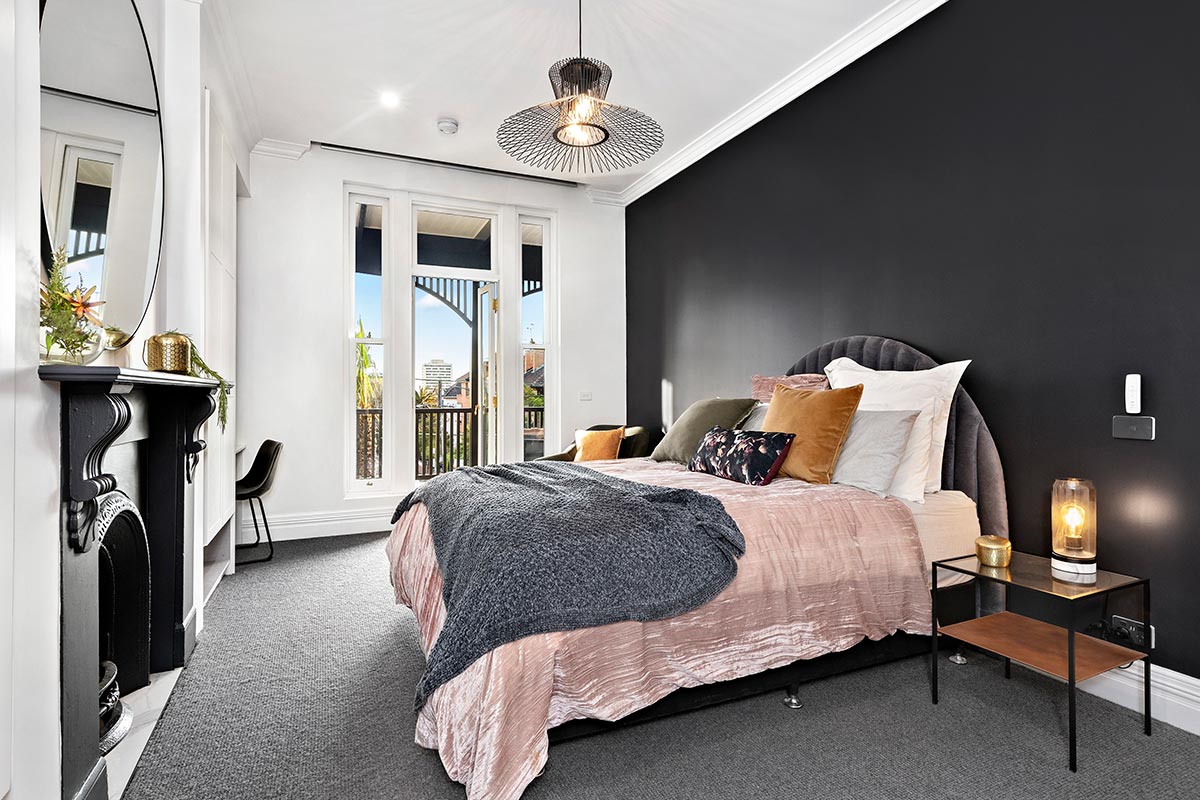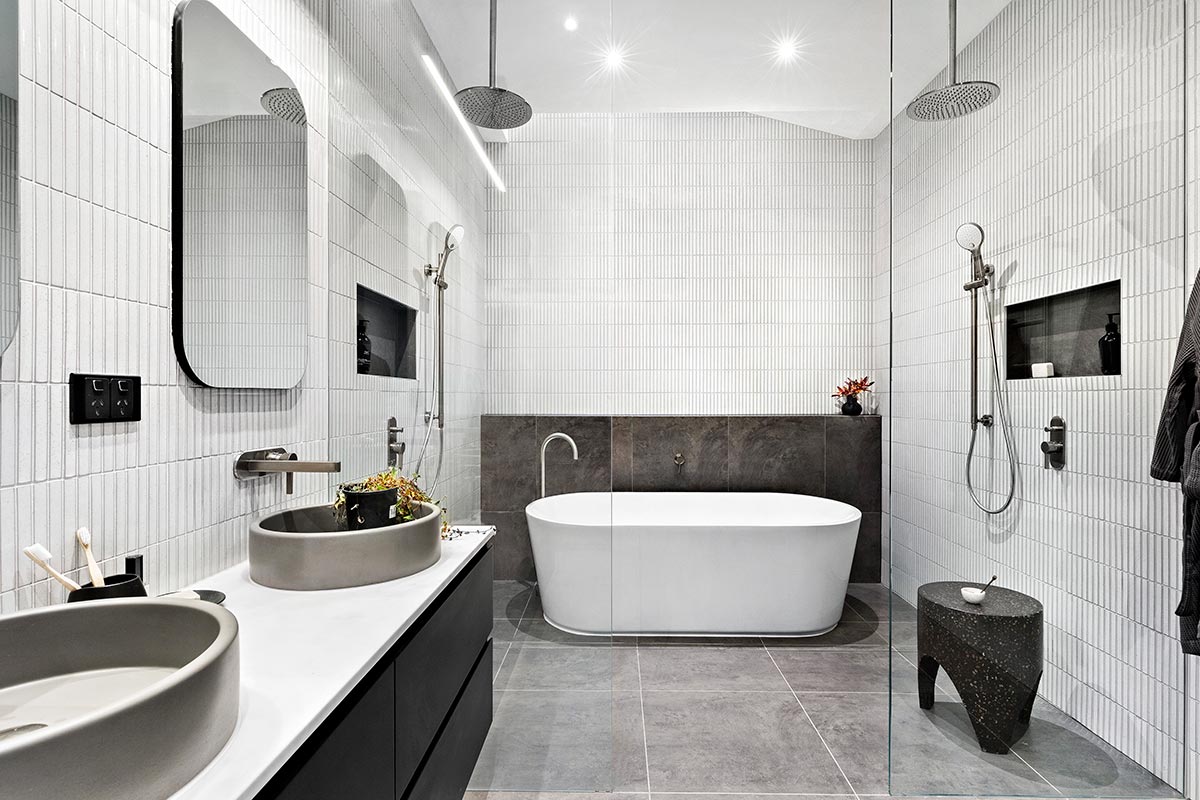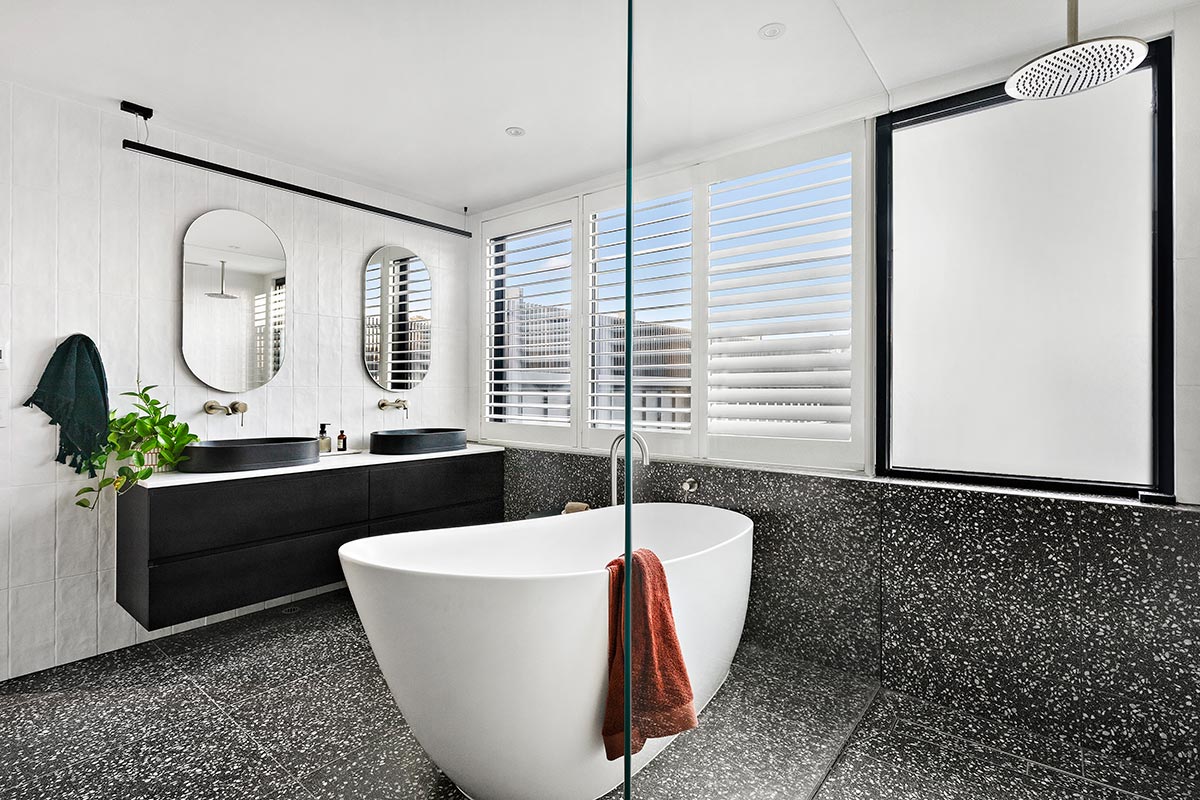 When it came to the bathrooms all my bathtub goals were met and raised – in fact for me, I think it was really the bathrooms that took this home from cool to luxurious. Another interesting thing to note in this pad was the self contained apartment at the rear of the 1st floor. I was impressed with the layout in this space, there was a lot in there but it did not feel 'crammed in'. They had managed to make it feel like part of the home but also provide its own sense of privacy (which is helped in part to the second access point via the outside spiral staircase). This would make a great area for guests or extended family.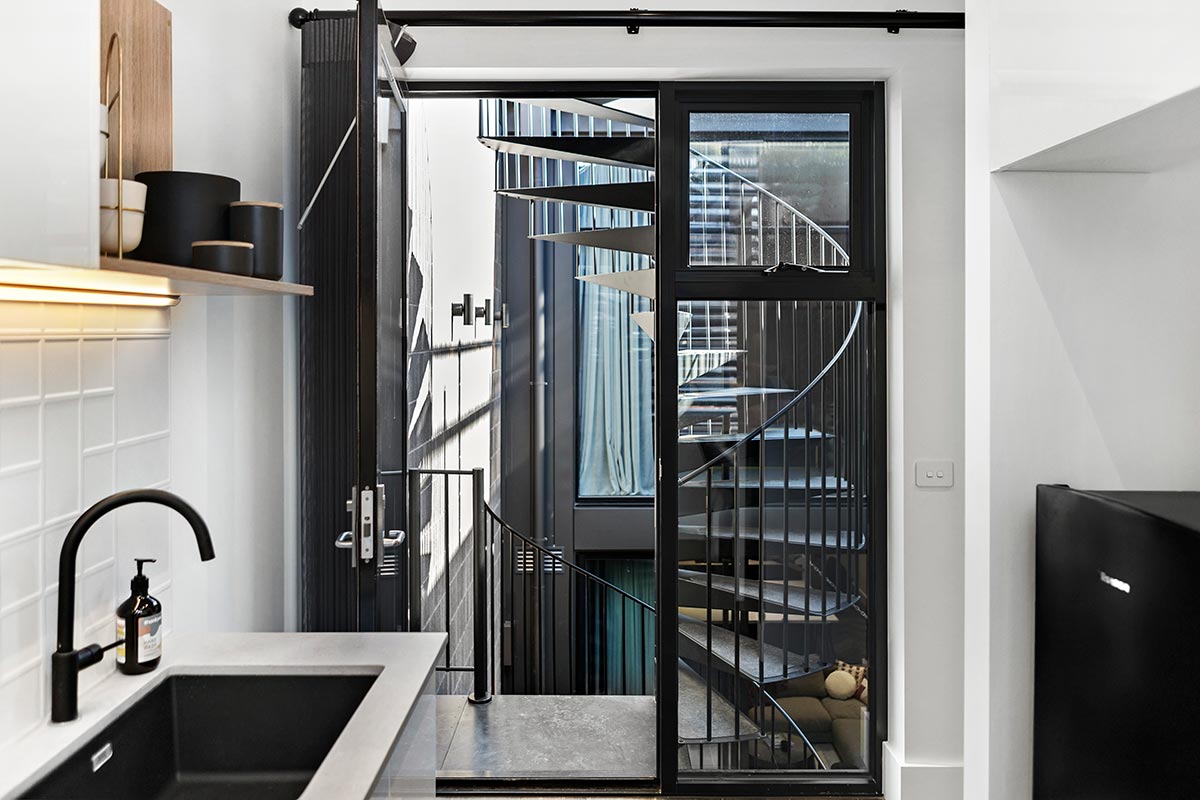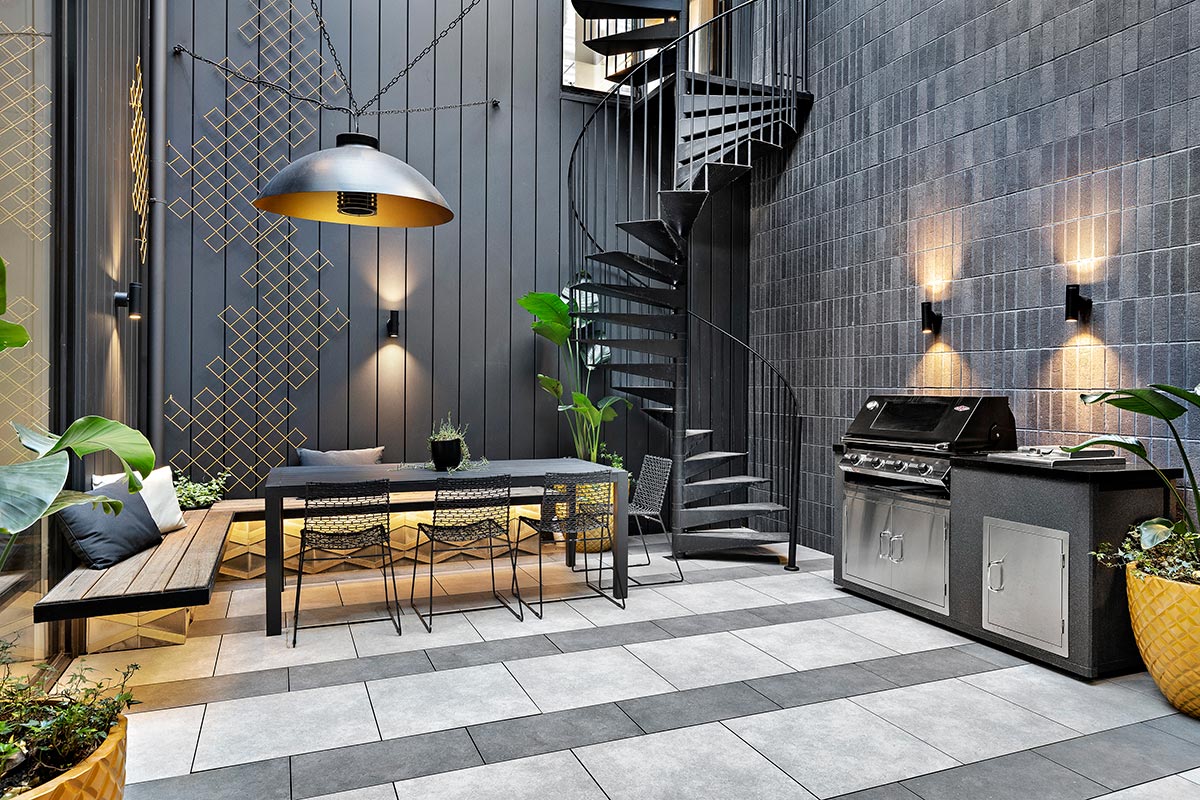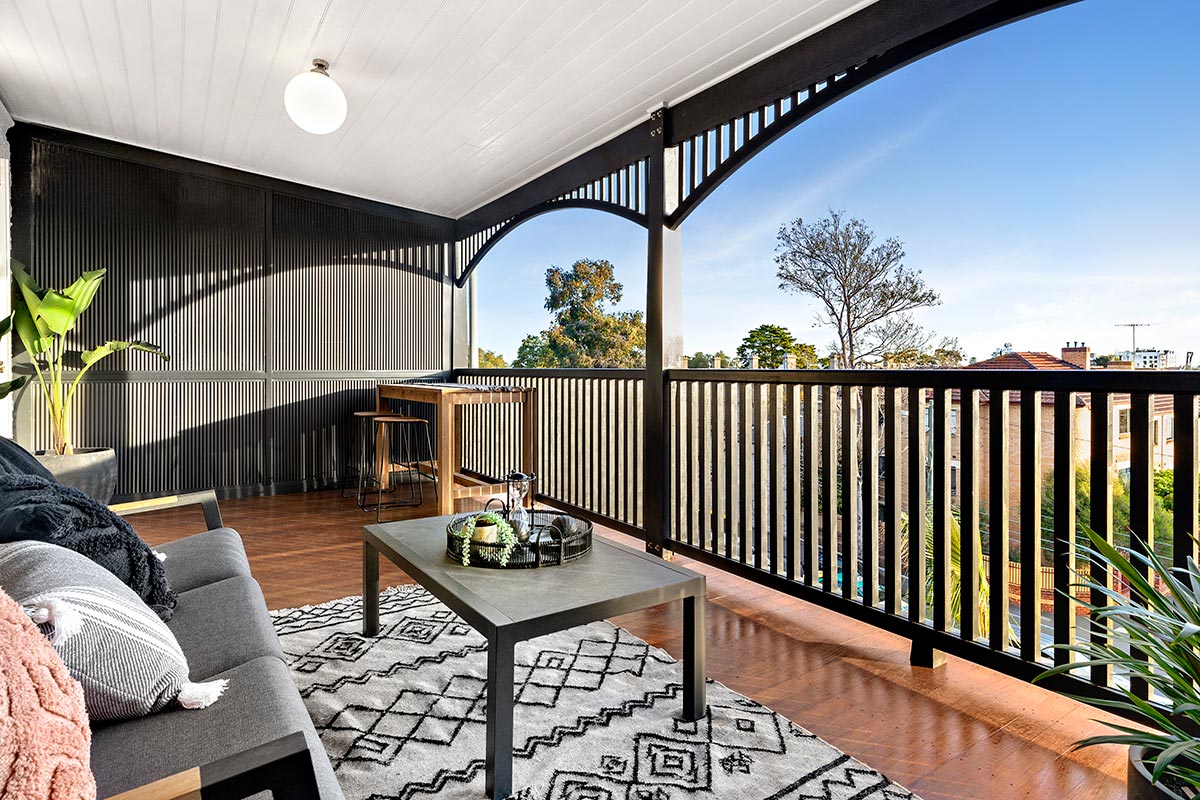 I spoke with Tess and Luke about their experience on the block. Whilst they commented on how tough the process was initially, they grew confidence throughout the build and were brave enough to back themselves. After all – I guess having your designs judged week after week is enough to have even the most experienced of designers second guess themselves. Tess and Luke's ultimate goal was to make their home just that – a home! A home that was functional and welcoming with a high end luxurious lifestyle to enjoy. Well done guys, I'd say you nailed it.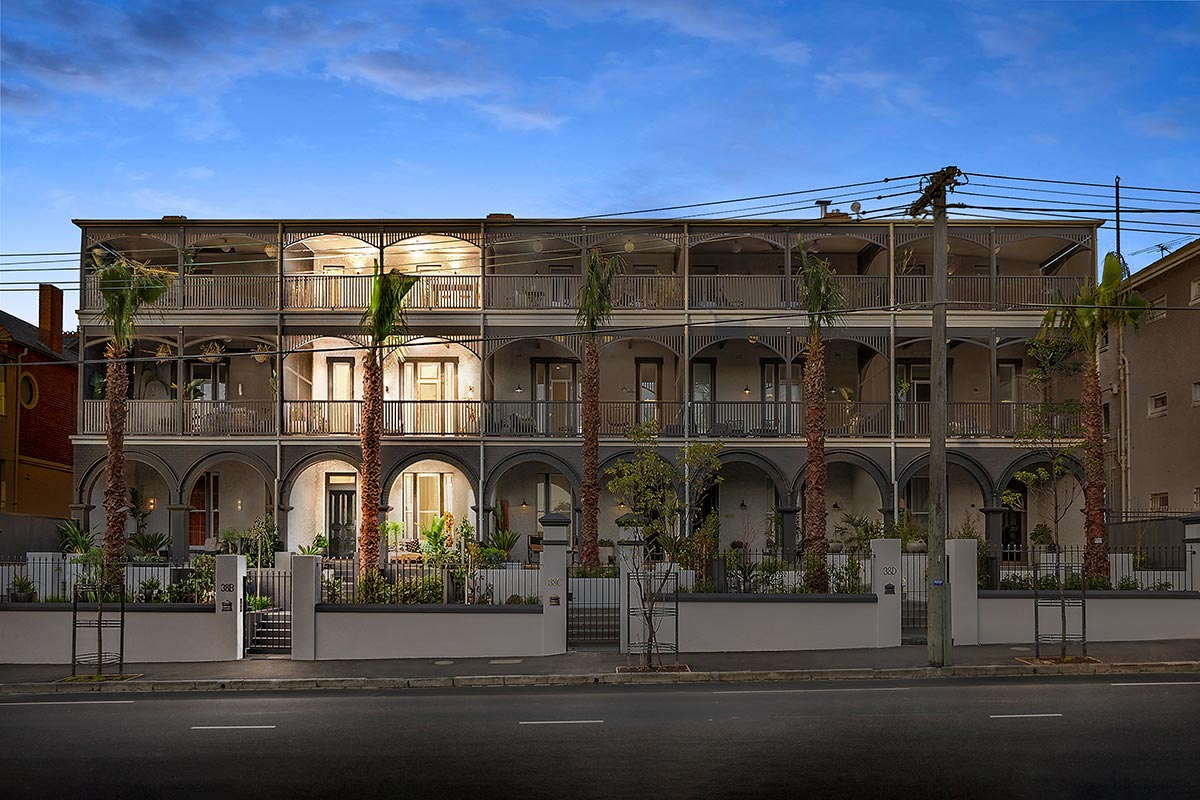 So, who's going to win the Block 2019? Well after seeing how grand they are in the flesh I have no doubt all five homes will be snapped up this weekend… but as for the winner, well my money is on Tess and Luke. If you want to find out be sure to watch The Block this Sunday 7pm on Channel 9.
The Block 2019 'The Oslo'
38B Grey Street, St Kilda
Designer: Tess and Luke
Builder: Elevate Building Group
Photo credits: Hocking Stuart
Presenter: Lucy Glade-Wright
Video: Hunting for George