When visiting Tasmania, guests and visitors seek so much more than good food and Instagram-worthy photographs. One of the more important reasons why people travel to Tassie is to expose themselves to new places, people, and wallow in new experiences that this amazing island has to offer. With this in mind, the MACq 01 Hotel in Hobart offers a unique accommodation experience that goes well beyond mere historical interpretation, to become an immersive storytelling experience.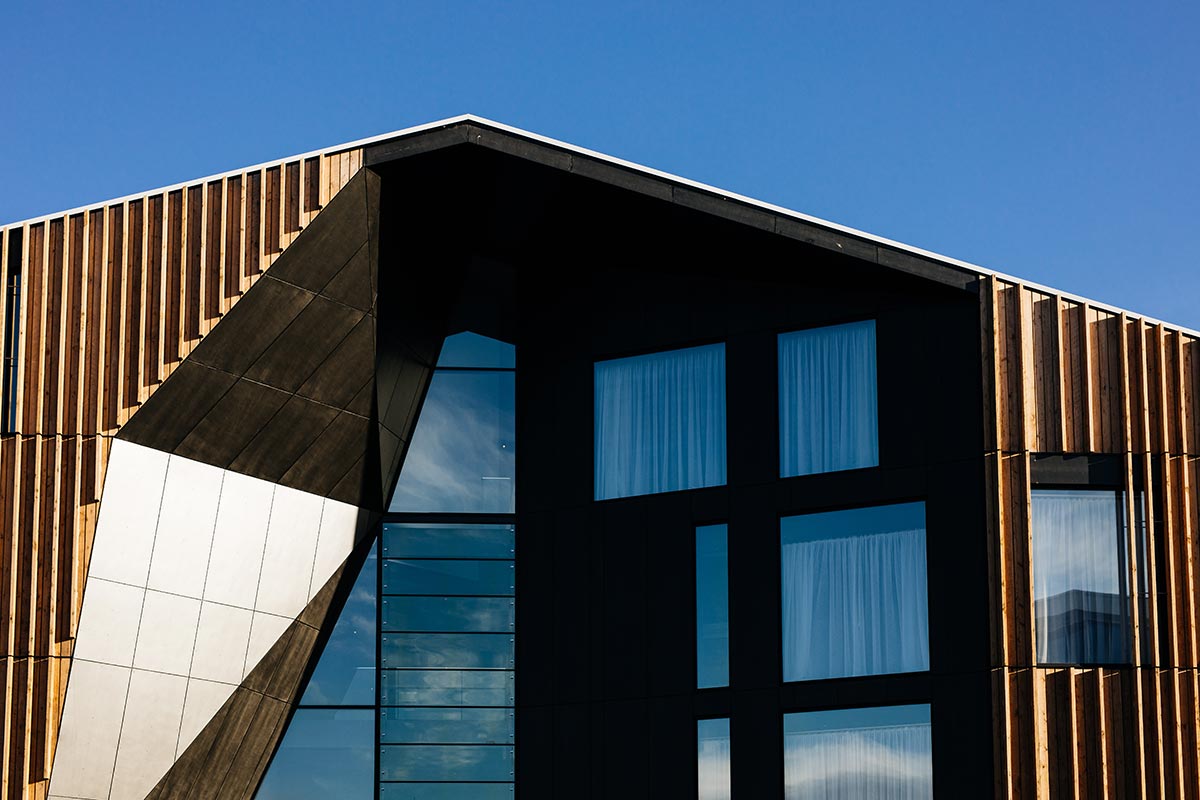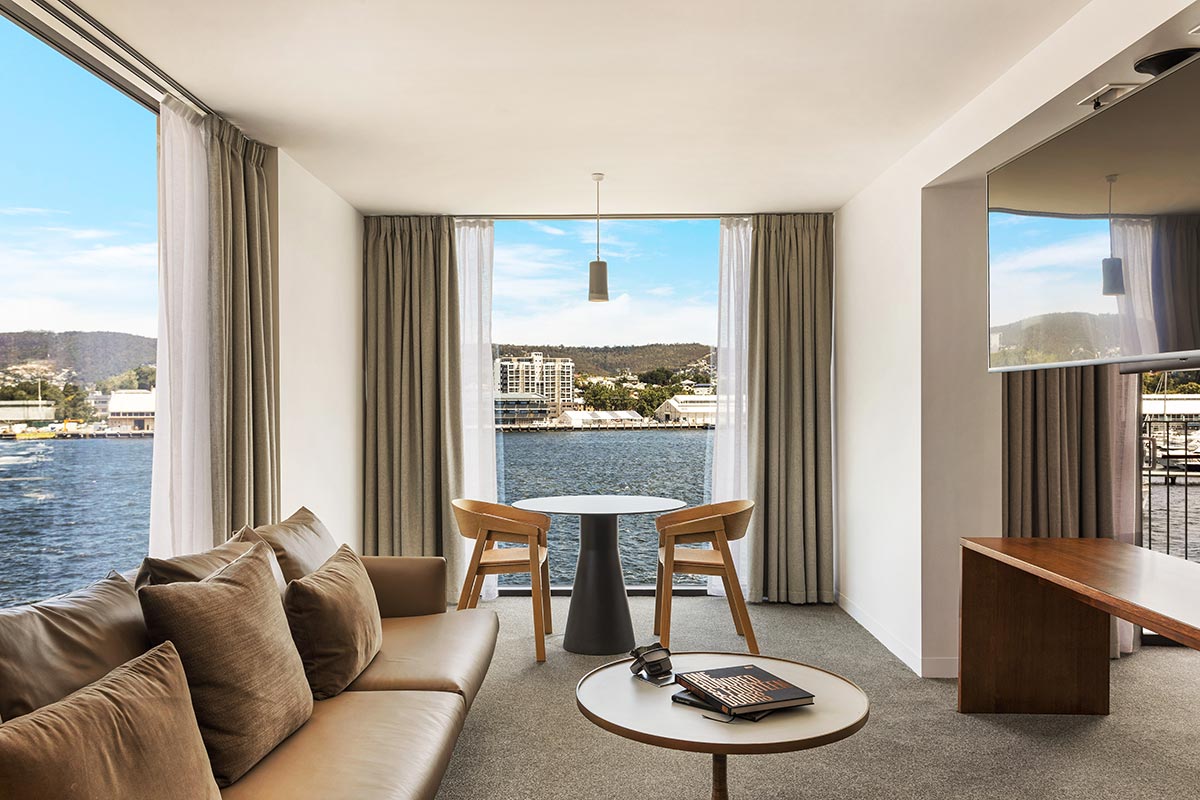 Built with a sense of history, the developers ensure that MACq 01 won't just be a bed for the night, instead, they made sure that Tasmania's personalities will live and breathe through all the areas in the hotel. The Lounge pays homage to the Mouheneenner people and their culture, delivering an untouched feel. The reception area relates to 'arrival' and shares elements of early colonisation and discovery of the new found land. All rooms are clad with such awareness in the character stories of Tasmania that the guests are engaged in the historical narrative at every touchpoint, all set against a backdrop of relaxed luxury.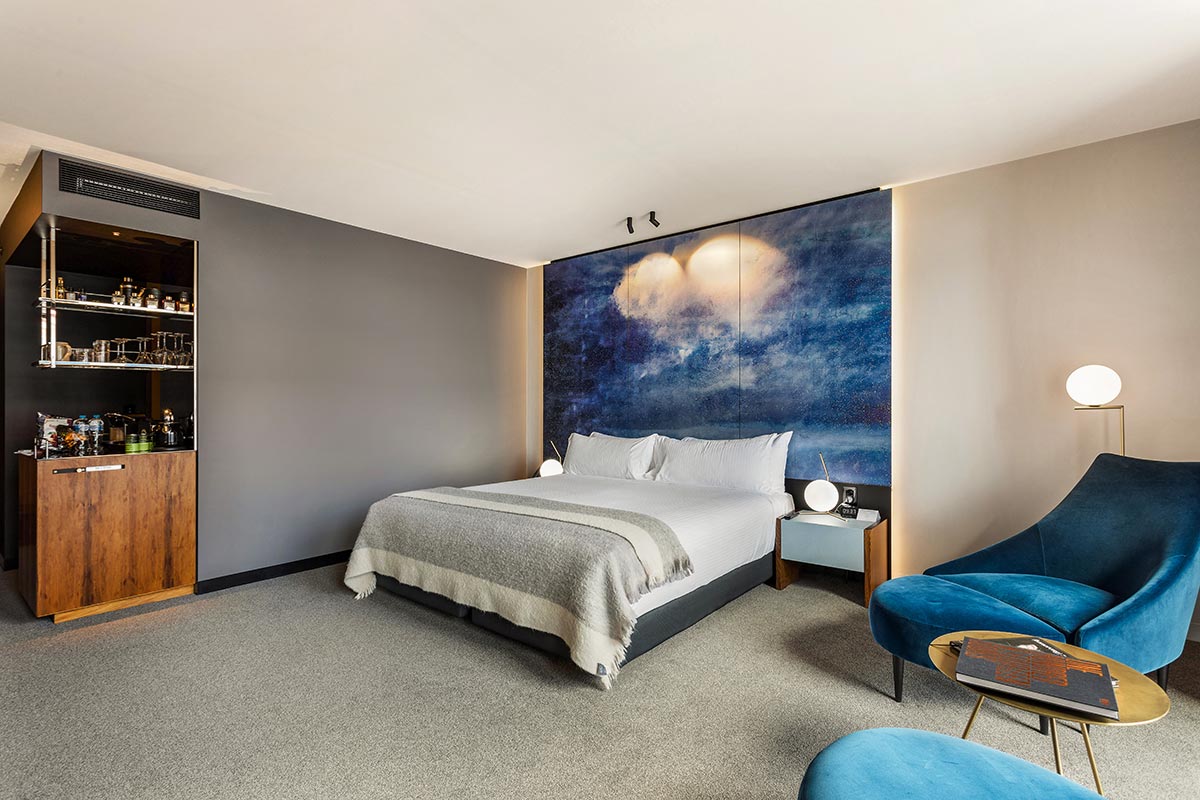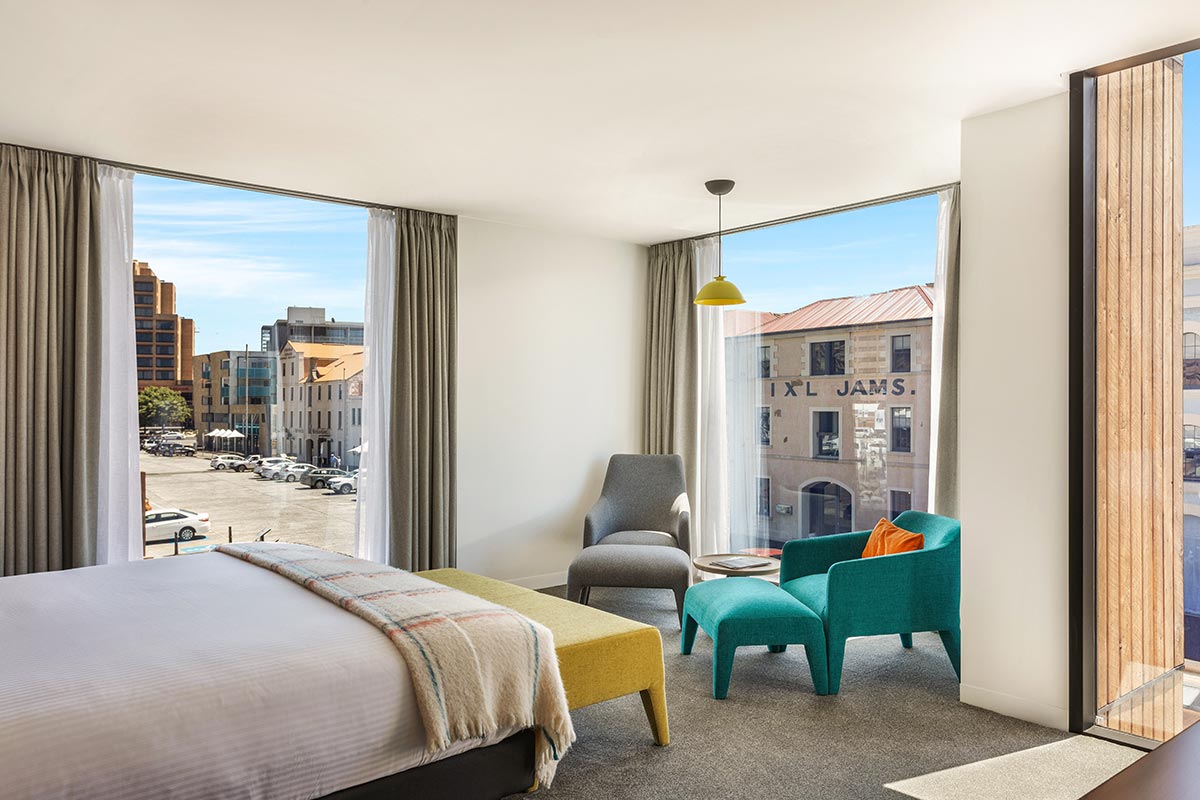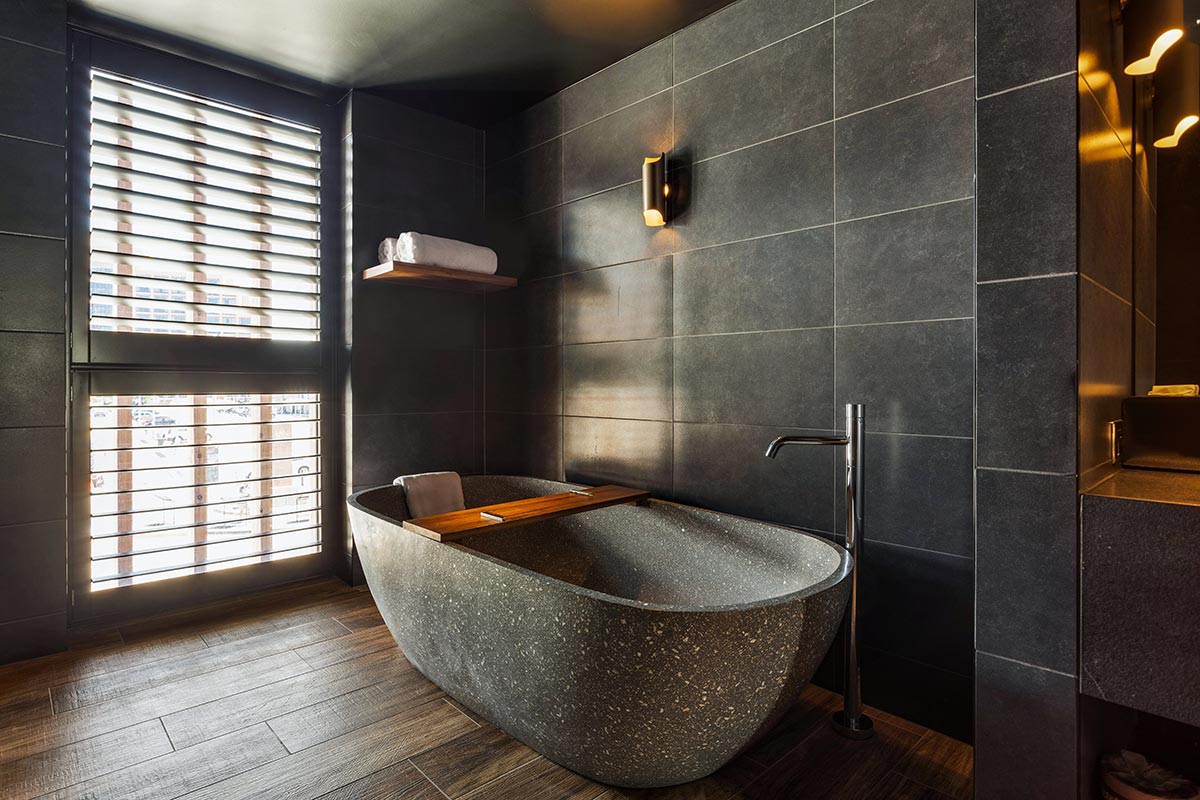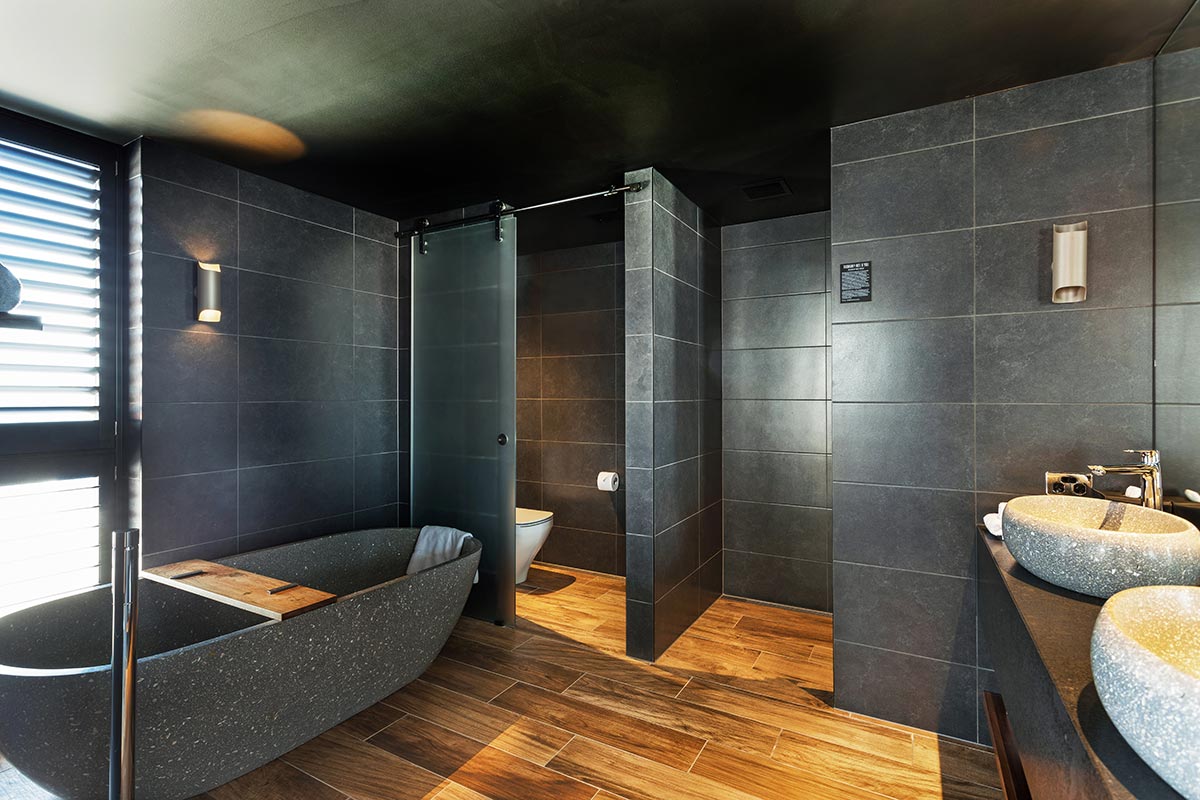 Discover a stay with style, substance, and soul when you explore the luxury rooms in MACq 01. Each room is designed around five Tasmanian character traits: 1. The Fighting Believers, 2. The Hearty and Resilient, 3. The Colourful and Quirky, 4. The Grounded, Yet Exceptional, and 5. The Curious and Creative. These rooms are bursting with fascinating tales and unique experiences that guests will surely love.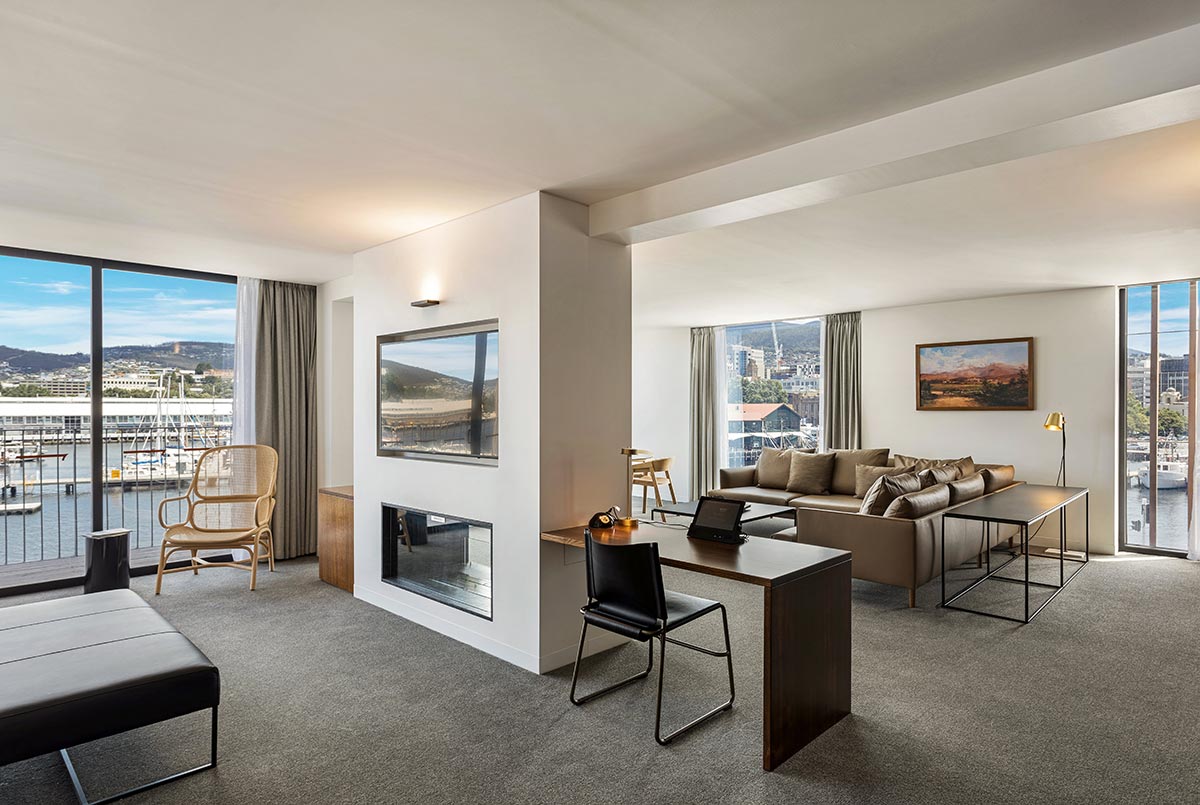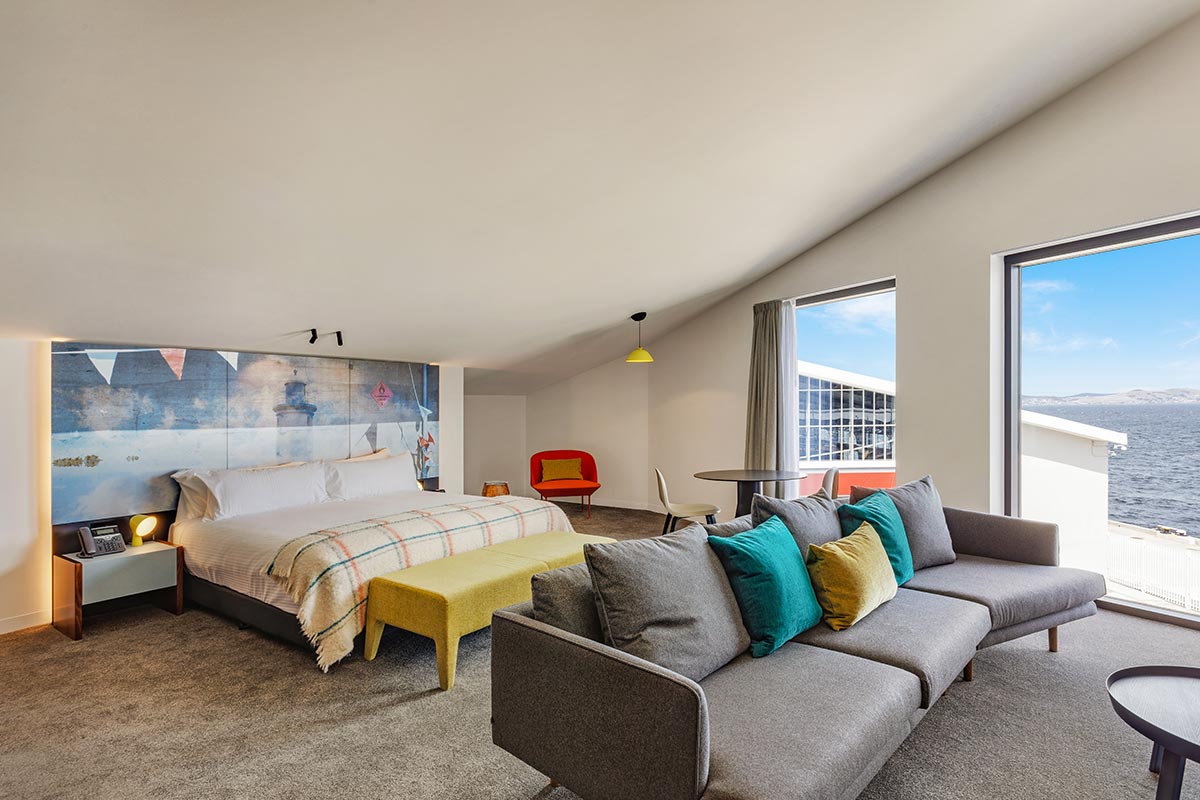 "Every room features an original artwork by Tasmanian artist Troy Ruffels, who has interpreted each trait into his atmospheric work. Ruffels' work sets the overall tone, supported by other design features. Where possible, local designers and craftspeople have been engaged for the internal fitout. A Hearty and Resilient room might feature rough-sawn timbers, rusted steel, and bold textures to reflect the hardy souls who carved a living in our rugged, isolated environment." – MACq 01 Hotel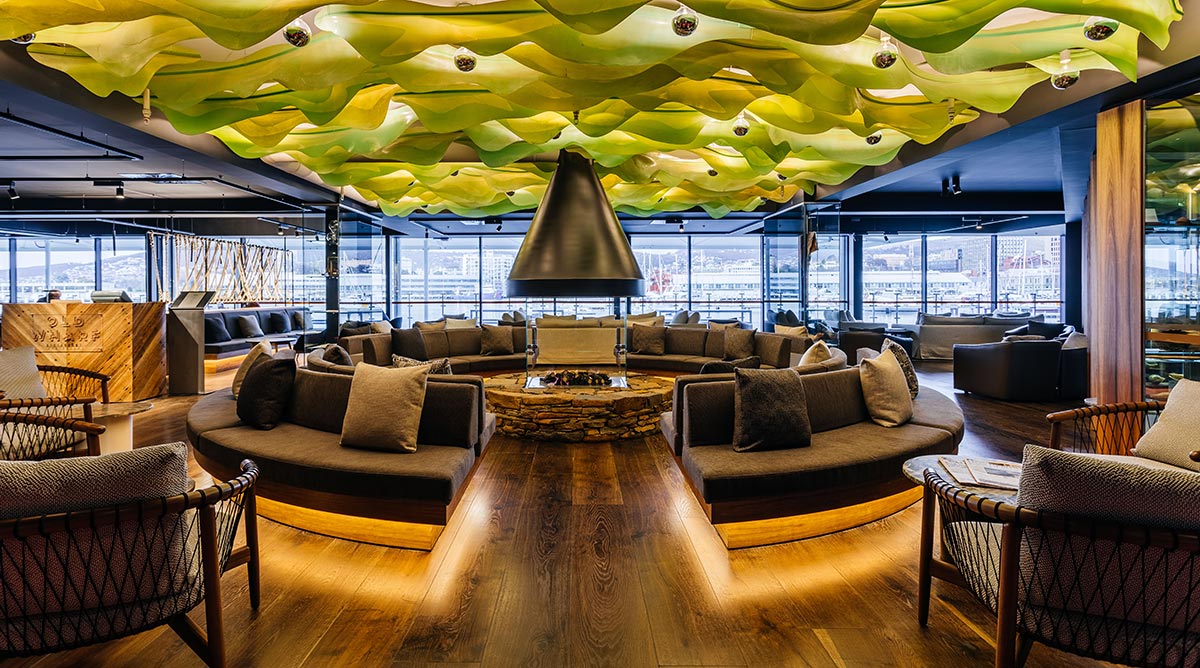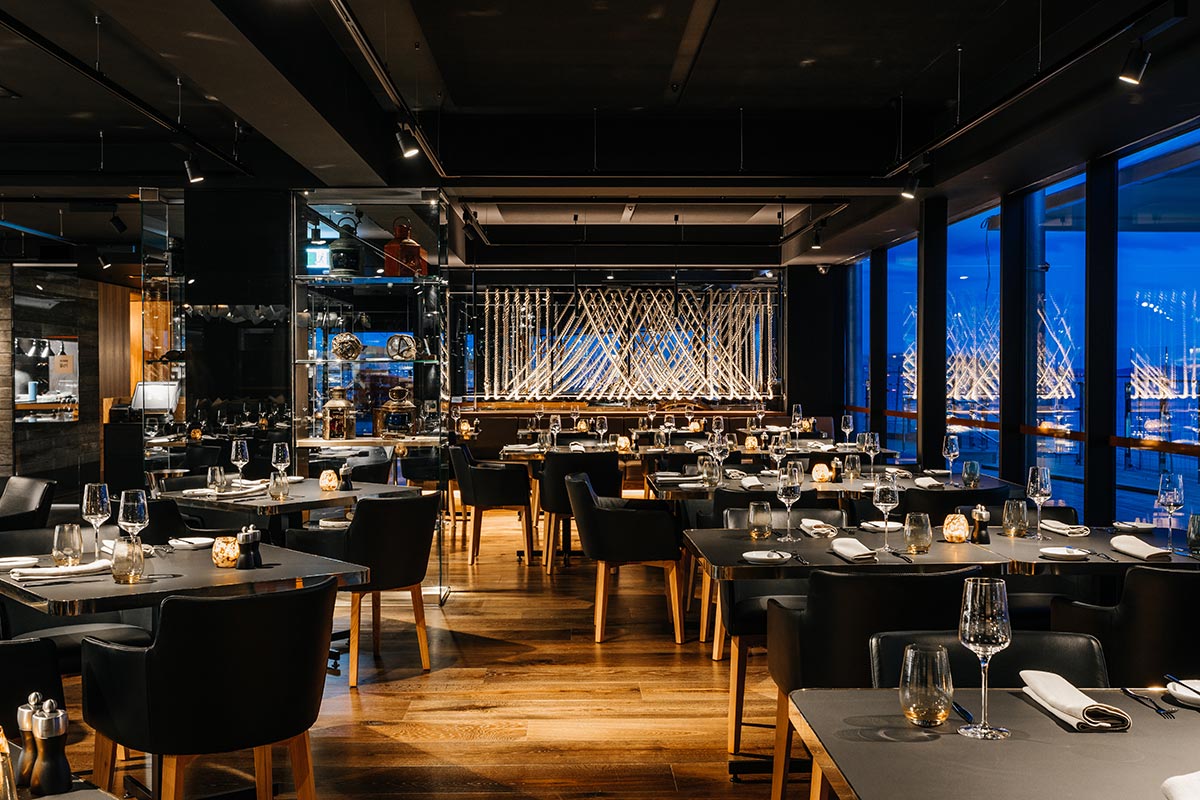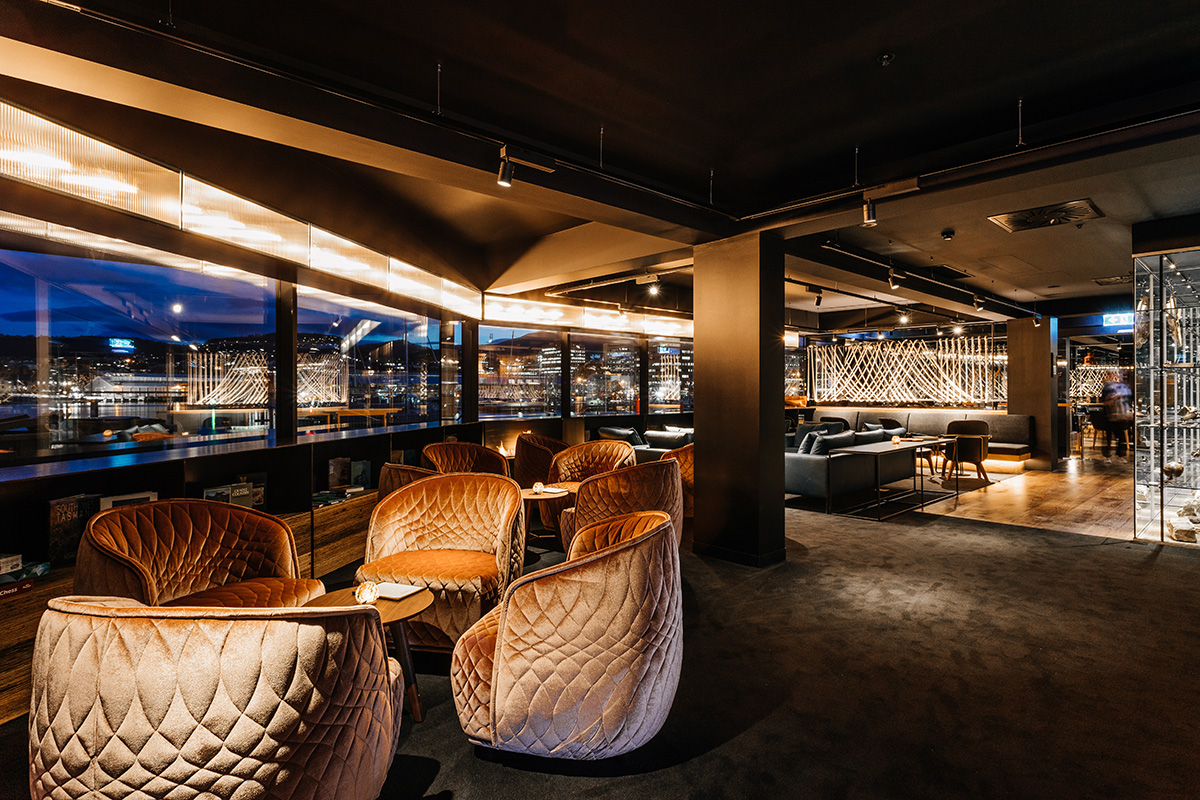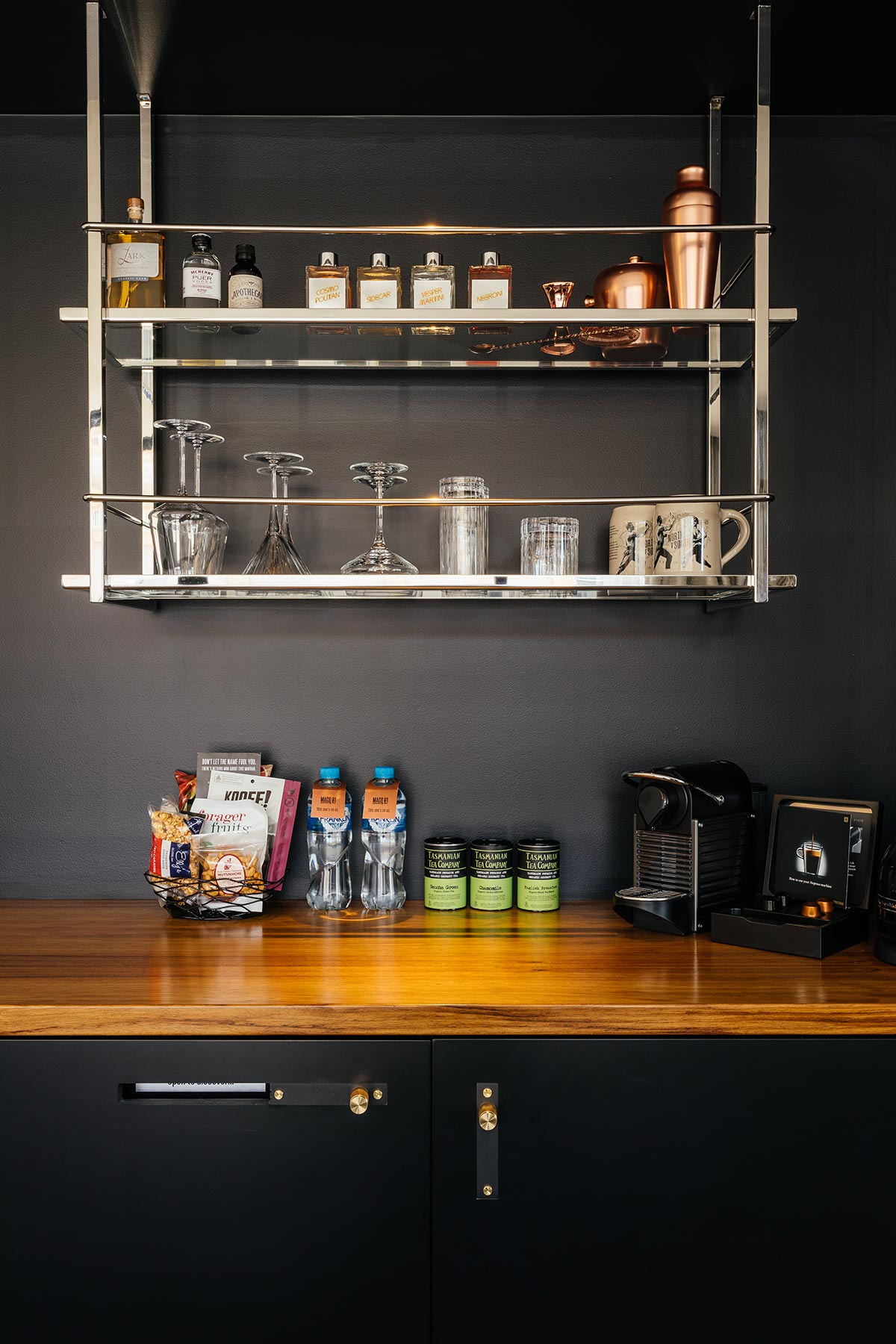 Luxury hotels are often known for their world-class food and drink options. And where better to enjoy Tasmania's good food, pure produce, and latest catch than in MACq 01's Old Wharf restaurant. Located at the hotel's ground floor in the bustling Hunter Street precinct, this restaurant along with The Story bar and Evolve Spirits Bar promises the best dining and drinking experience guaranteed to take you on a superb gastronomical journey.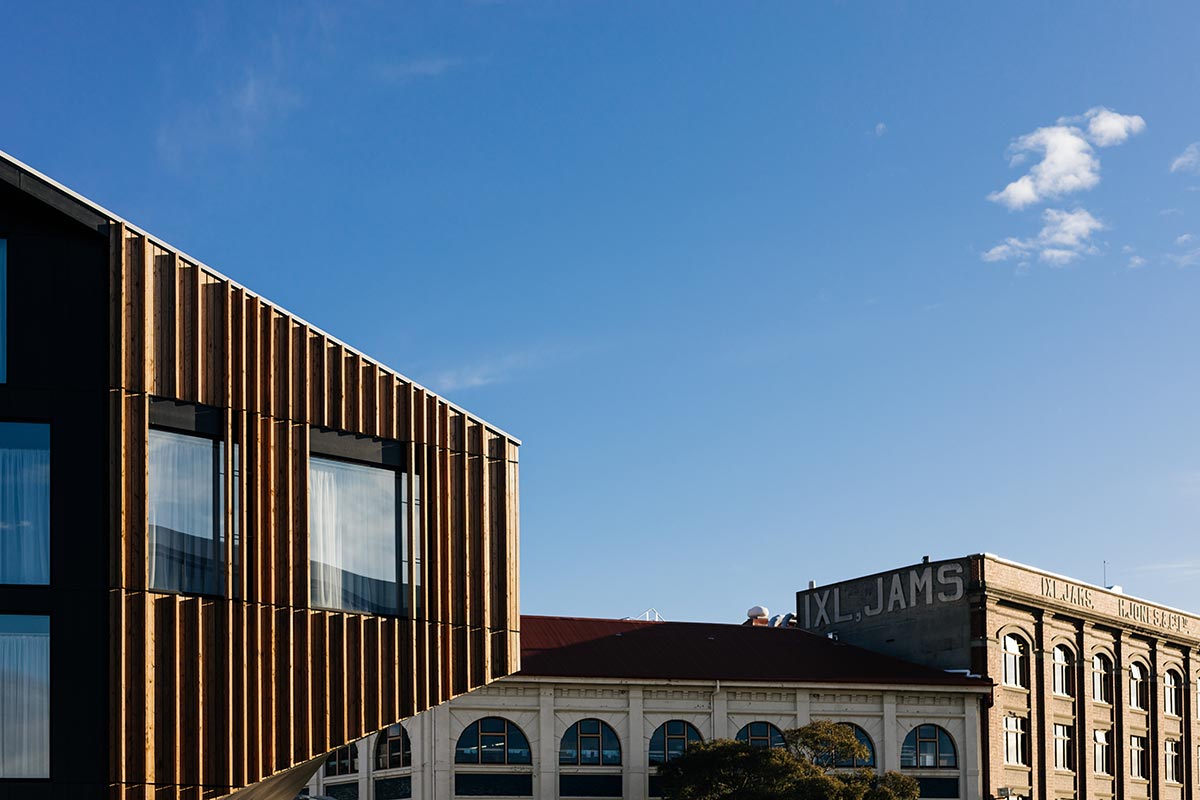 After a luxurious night's sleep in one of the amazing rooms and savouring delicious full breakfast in Old Wharf restaurant, you can enjoy watching the sunrise across the River Derwent, the magnificent views of Mount Wellington, and a charismatic waterfront precinct.
MACq 01 has truly gathered Tasmania's stories so guests can tell their own. It's wrapped in a total modern luxurious package, embedded with a twist of historic charm.
Location: 18 Hunter Street, Hobart, Tasmania
Photography by MACq 01 Hotel