Whether you're a morning showerer or an evening bath kind of person, it's fair to say the bathroom is a pretty important room in any home. Since it's a space you frequent daily, it's warranted to spend some decent attention creating a harmonious space and giving it a spruce up if it's feeling a little tired. While renovating can be a lengthy ordeal, read on for some tips to make your bathroom feel fresh without the need for power tools.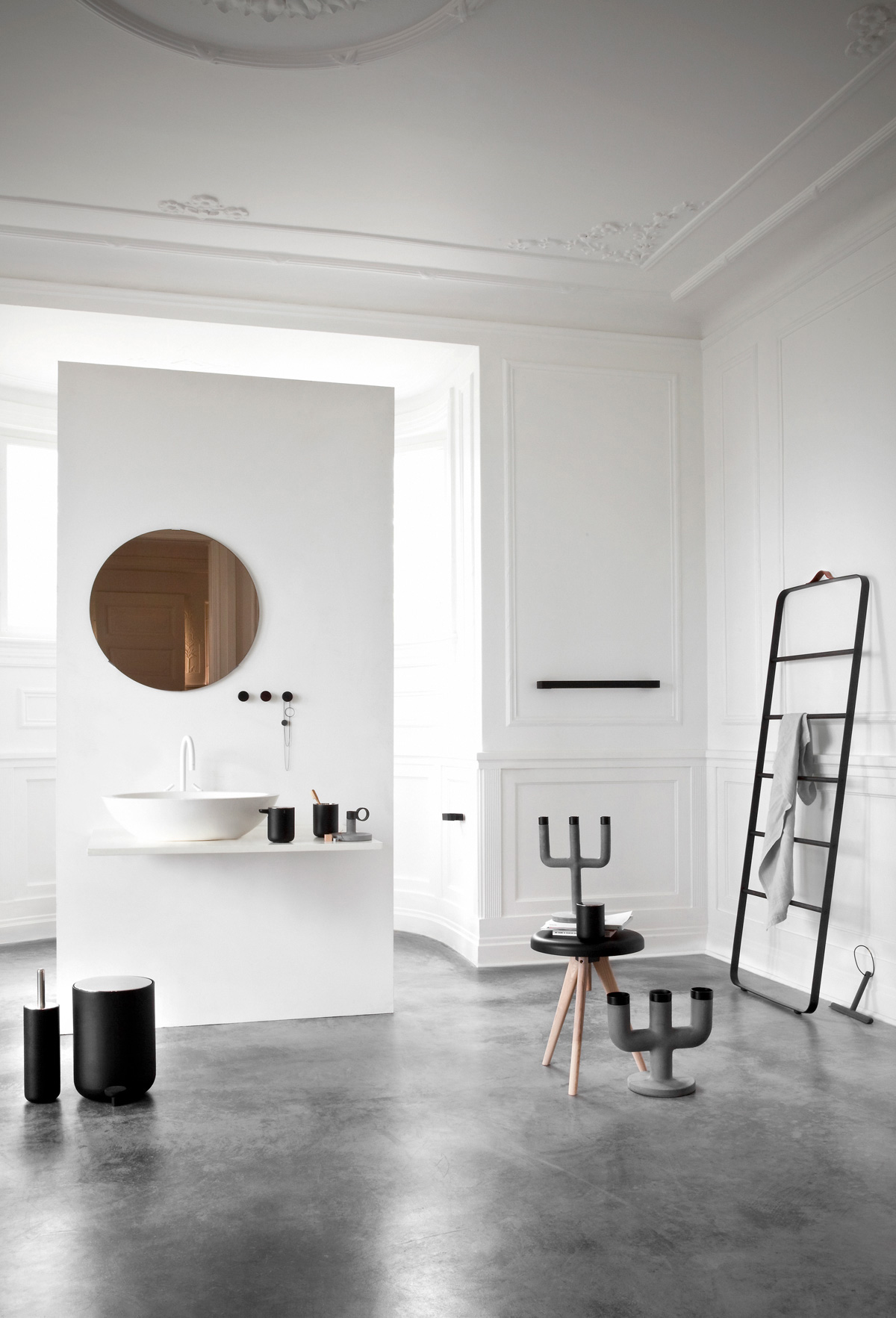 Print it up
A bare wall is a bare wall and this is no different for the bathroom. Much like your bedroom, introducing a tranquil print to the room will help set the tone of the room as a sanctuary for personal space. If you're limited for natural light opt for a visual escape with a bright and fresh artwork such as the Palm and Pandans art print or Colour Memory art print.
Nice 'n' Tidy
If there's anywhere in the home that accumulates plenty of small items it's the bathroom. Storage is key to keeping your space in order and doesn't need to be dull or even hidden away. For frequently used items, keep them handy on the bathroom counter neatly stored in a Uashmama paper bag. Choose your size and a colour to compliment your space and leave your rustling-through-your-cupboard days behind you. Don't forget about other storage opportunities like nifty wall hooks to keep your towels and clothes hanging neatly.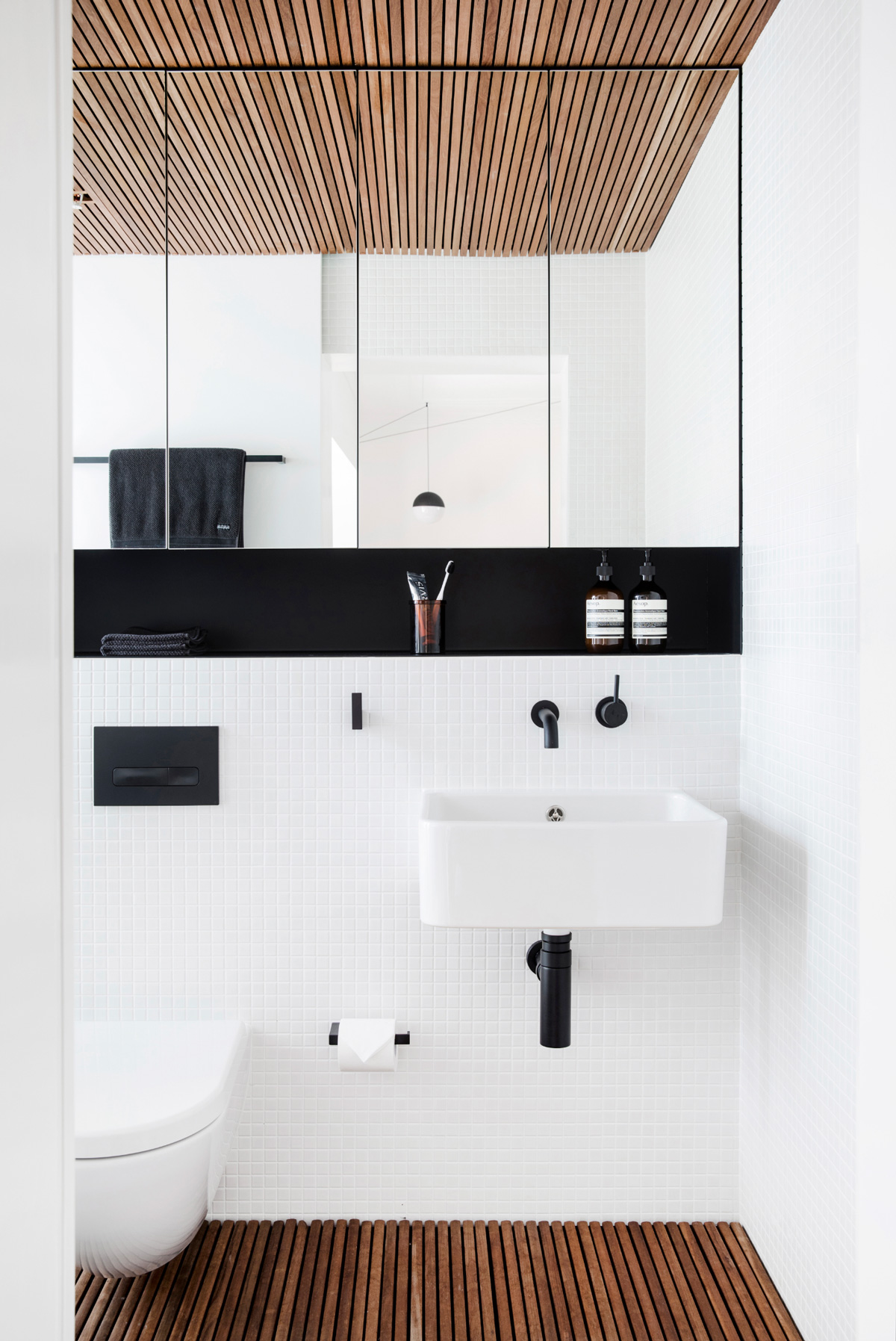 Green it up
Plants will brighten any space. If you're struggling for room on your bathroom counter try taking it sky high with a hanging planter. This is a good way to introduce some visual hierarchy and avoid cluttering your bench space. Take into consideration the light conditions and opt for something that will give you greenery year round.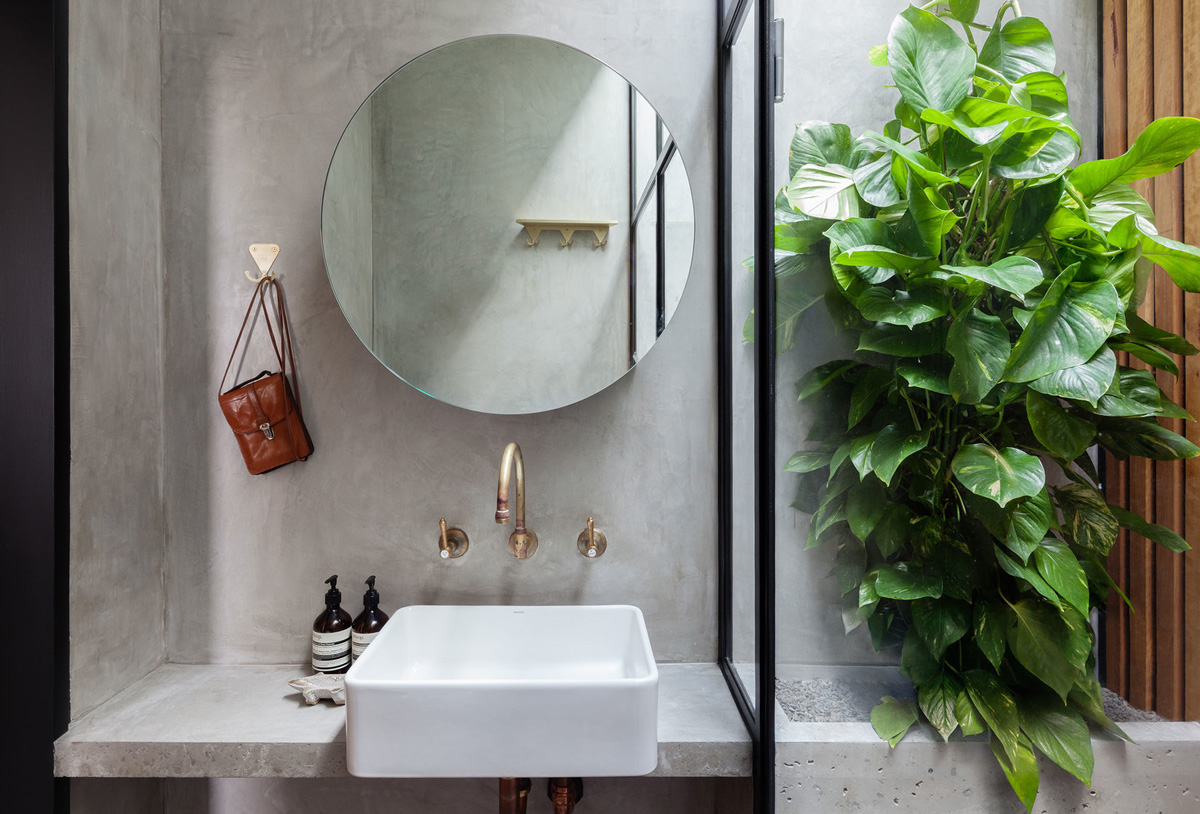 Indulge the senses
Creating a serene space is not only a visual feat. Treat your senses to some sweet aromas with a candle of your choice. Bring the great outdoors inside with the Wanderer candle or opt for a diffuser for a more subtle, constant aroma for weeks on end.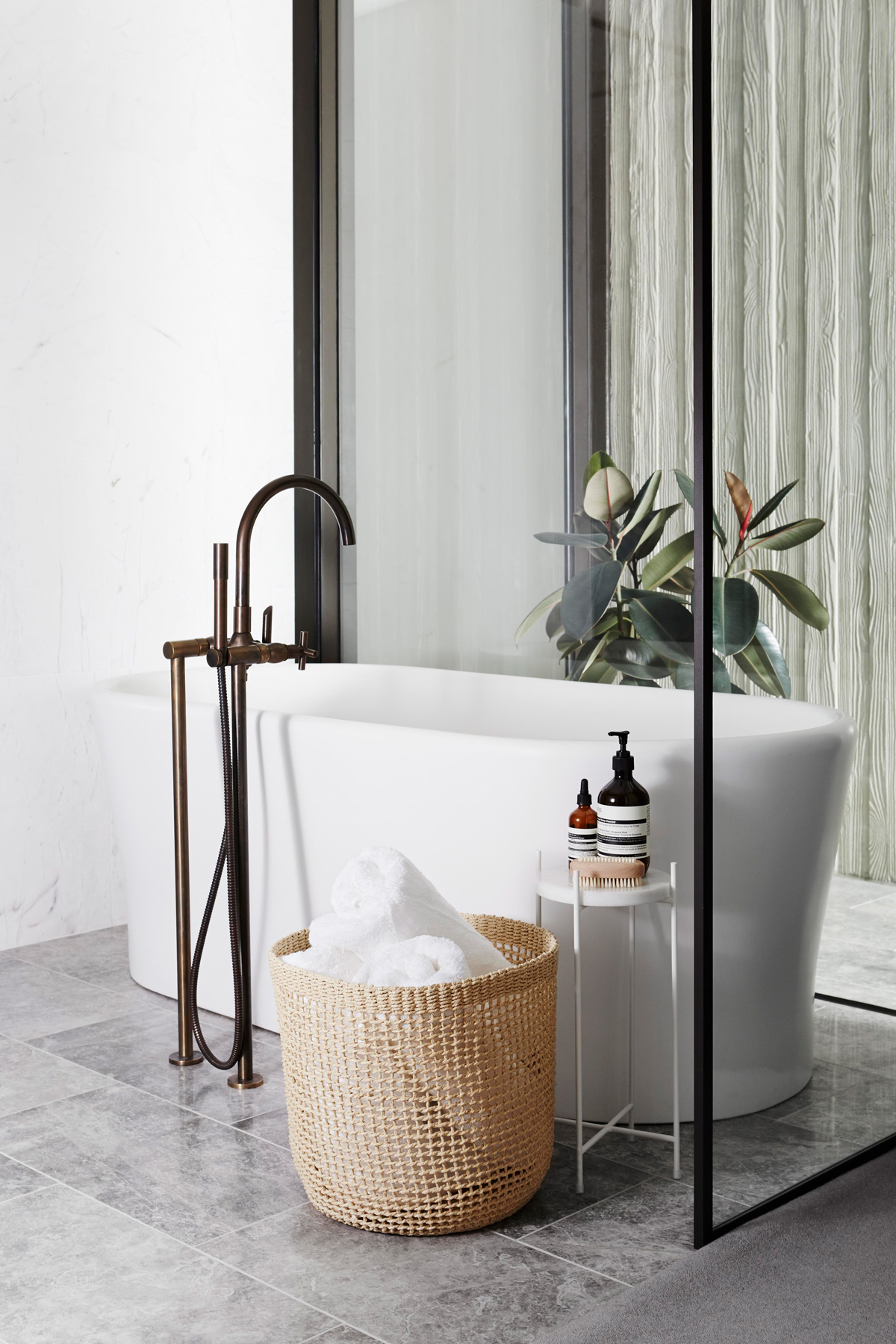 Feeling inspired? Check out the rest of our bathroom accessories here.
Feature image: High House by Dan Gayfer Design. Photo by Dean Bradley.