Do me a favour and look at the wall for a minute. Is it blank? Is it sad? Can you make him happier? Almost definitely! Here at Hunting for George we are defenders of blank walls everywhere. So if your walls are looking a little bare and are crying out for some colour and texture, we've got just the thing. Introducing our latest range of Art Prints inspired from nature. The range includes photographic Art Prints as well as an updated edition of an old favourite.
All Hunting for George Art Prints are created by our in-house design team or in collaboration with local Australian Artists and Photographers. We absolutely love art but more than that we love affordable art. So it has been our mission to create and curate an inspiring range of Affordable Art Prints because we believe that art is for everyone to enjoy!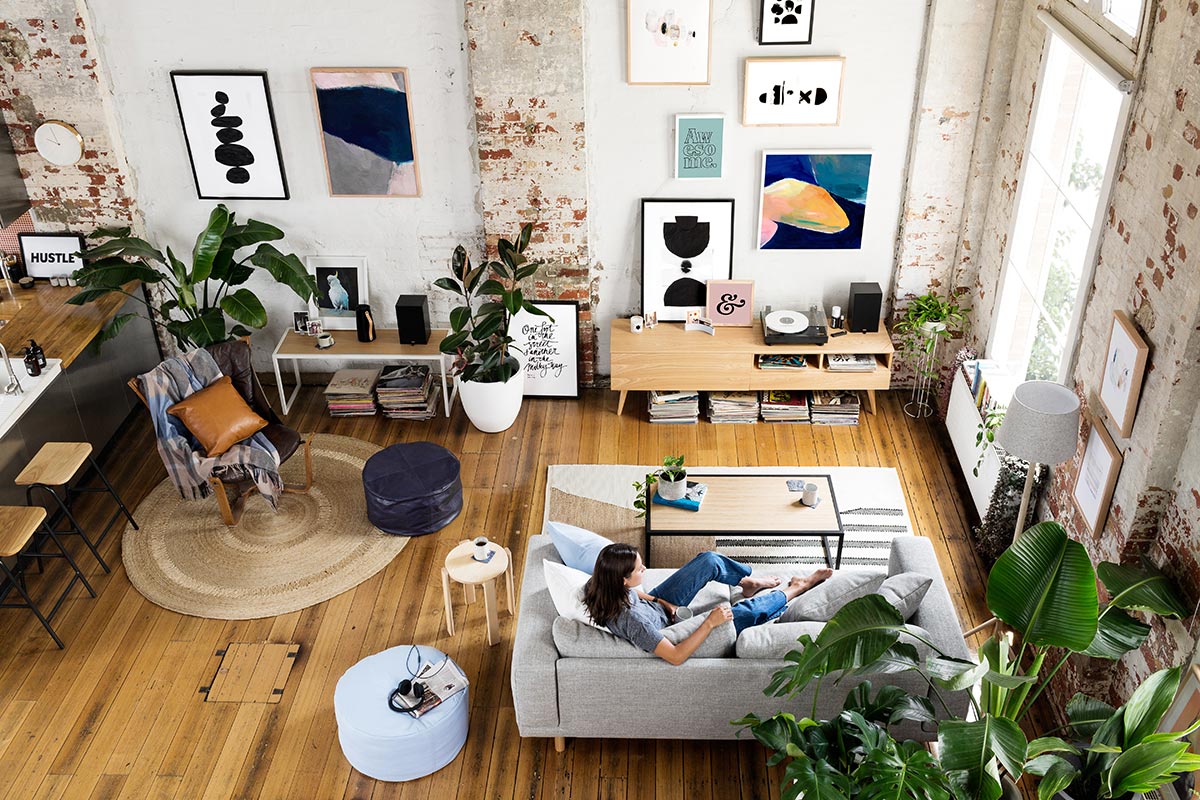 Prints of all sizes? Check.
Our new art prints are available in a range of sizes so you can decide what size best suits your space. Now available in a variety of sizes starting from Small (A3) right up to the big guy, XX Large (A0).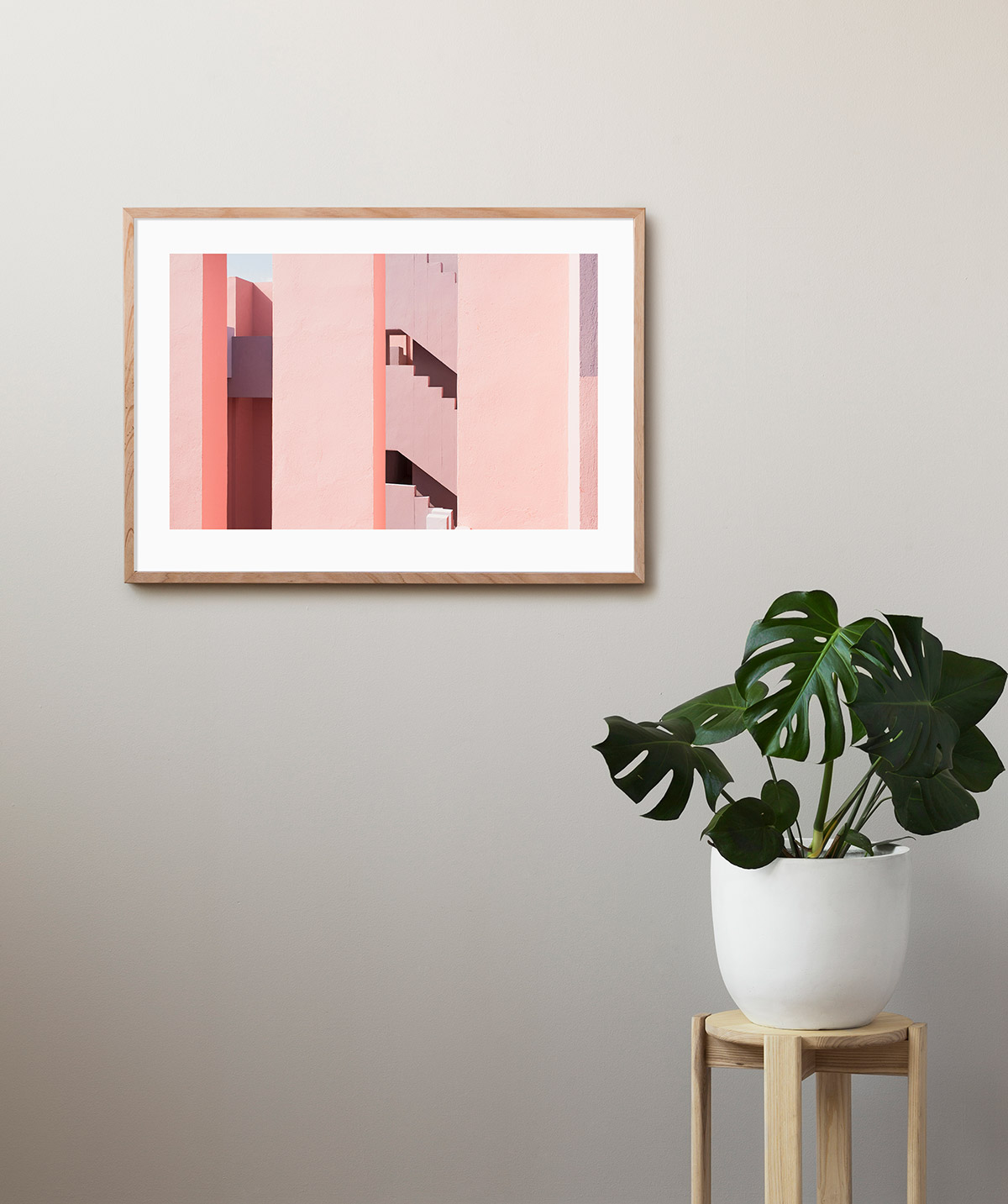 The Pink Blocks 3 is a beautiful landscape addition to the popular Pink Blocks 1 and Pink Blocks 2. This new print is available in all sizes and looks great in a white or timber frame.
You can mix and match your Art Print sizes and Frame colours to create a gallery wall. Otherwise if you'd prefer an individual print, measure the space you wish to fill and choose a size that best maximises that area.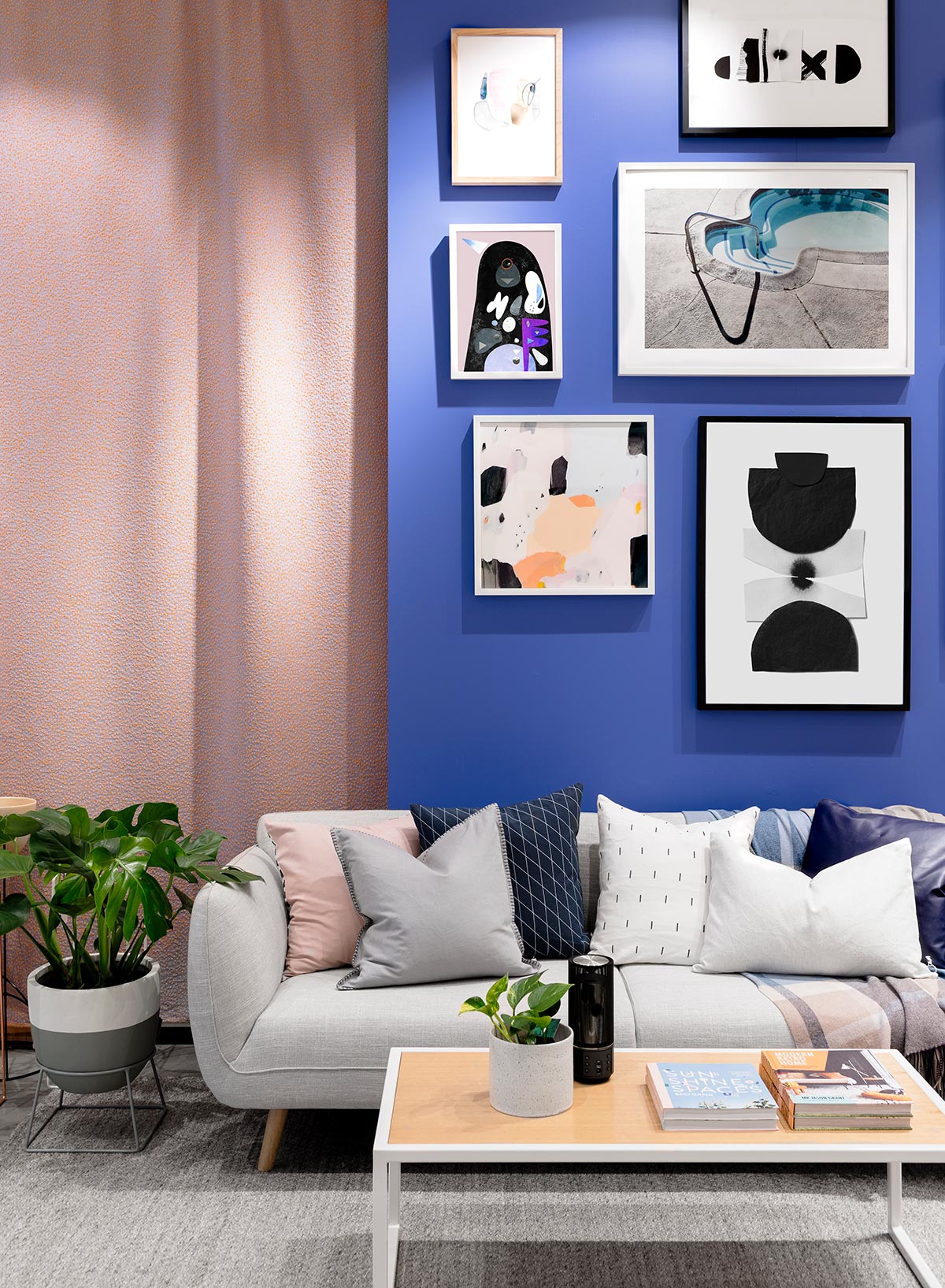 But what about the Frame? Check.
Folks, it ain't done until it's hung. The way we see it, an Art Print is only half way there. Don't let your print sit rolled up in your spare room for months on end. Find a frame that fits. All our Hunting for George Art Prints have corresponding Frames to suit. For example: A Small Art Print fits in a Small Frame, a Medium Print fits in a Medium Frame… you get the gist. Our frames come in rectangular or square sizing. The rectangular frames feature a multi fit hang system, meaning that you can hang them either portrait or landscape. So if you change your mind on artwork, you have the flexibility of reusing the same frame. Genius? We like to think so 😉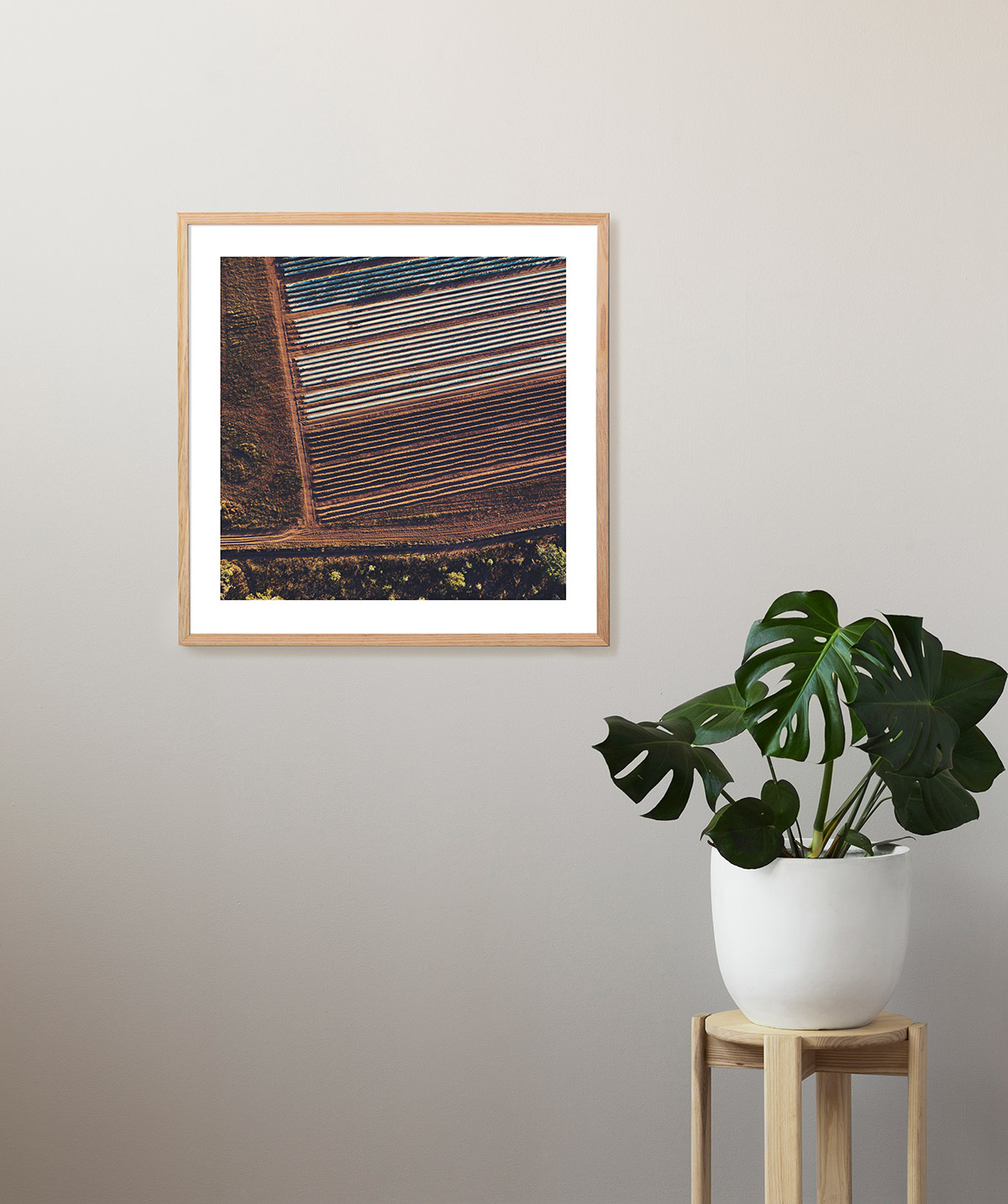 Cross Roads Art Print is a striking aerial photograph of rural Australia. Its rich, earthy tones and texture create beautiful warmth and it looks fantastic in a timber frame, as the timber beautifully picks up on the rawness of colour.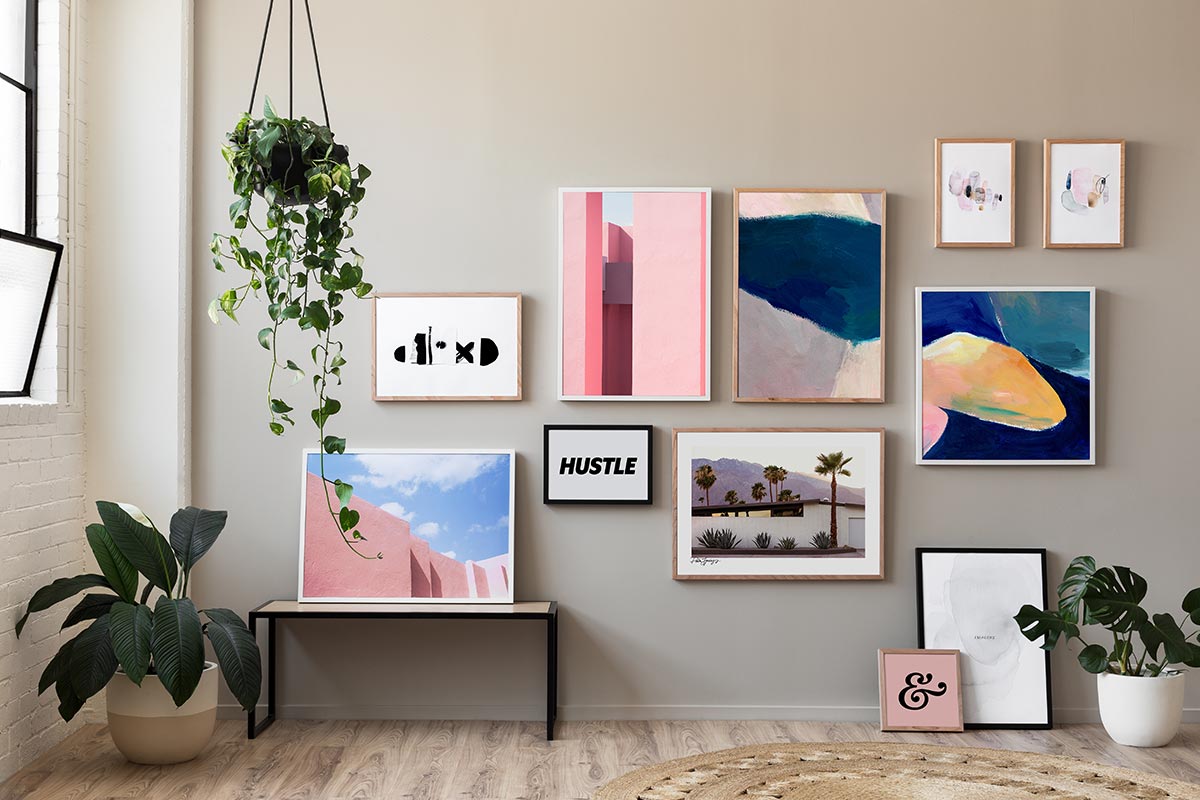 All our custom made frames come pre-assembled so no handyman skills required and all are made in Australia.
It's a comeback
One of our most loved artworks the In My Life Art Print is now back and featuring soft grey typography. Whether you're a Beatles fan or not, you will fall in love with these words. This simple and subtle print looks great in a white or timber frame. Available in all sizes, we think this artwork would be most at home in a bedroom or living room. Due to its subtle design, this print makes a welcome addition to a gallery wall as it is easy to pair with other designs.