Overlooking Sullivan's Bay, Sorrento House designed by Robert Simeoni Architects boasts dramatic views and looks out from a remnant old-growth Moonah forest. The house is situated along a unique stretch of coastline, with the structure featuring two interconnected pavilions folding around a sprawling Moonah tree and following the slope of the land. Come on in and take a closer look…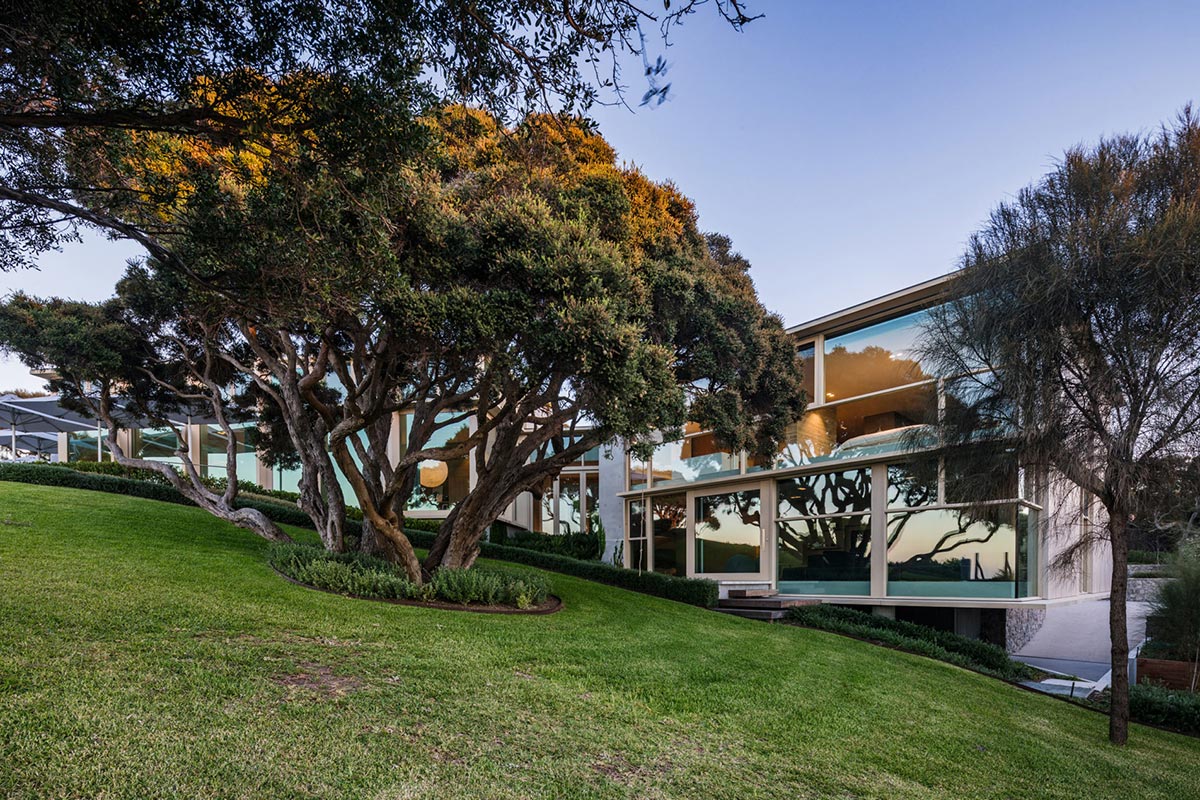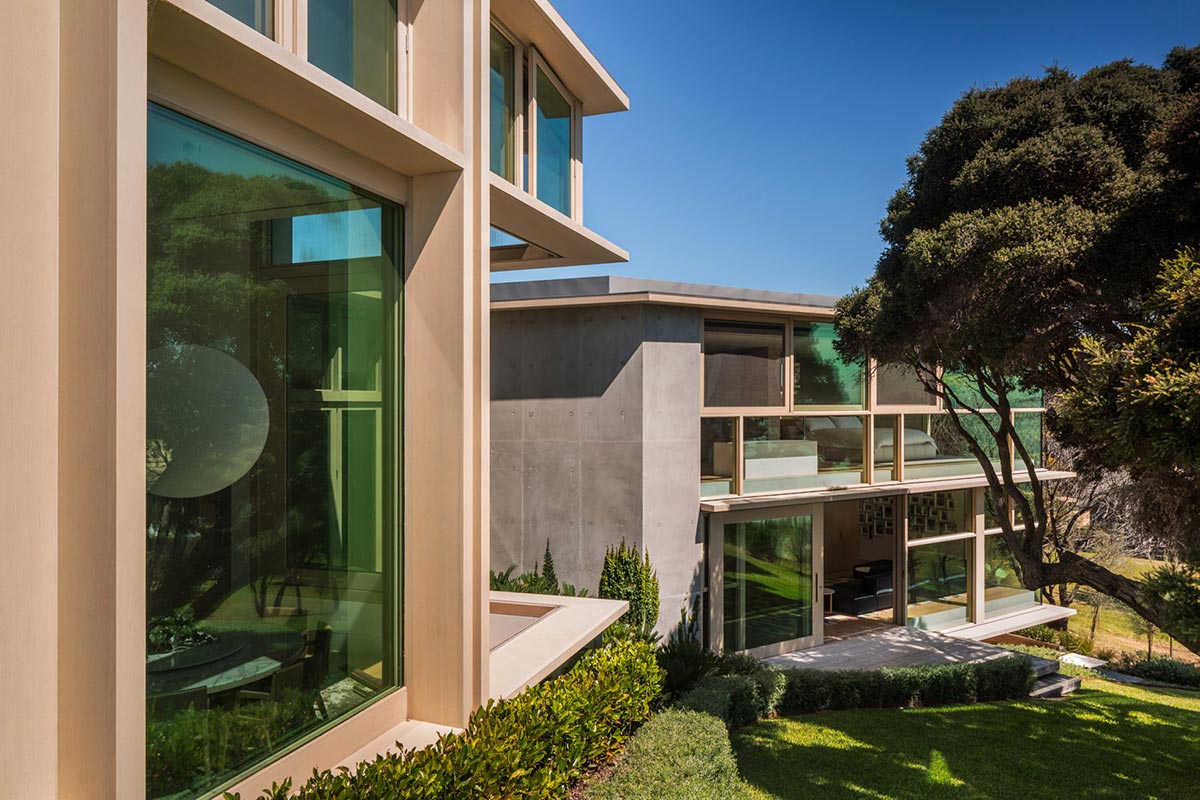 The tightly prescribed building envelope and collaboration with local authorities helped to define the spatial concept behind the house. A single storey living and dining pavilion can be found at the higher end of the site which offers a sense of transparency with glazing allowing views through and beyond the building. The second pavilion splits into two levels at the lower end of the site to accommodate sleeping areas, before cantilevering over the parking area which is tucked away below the building.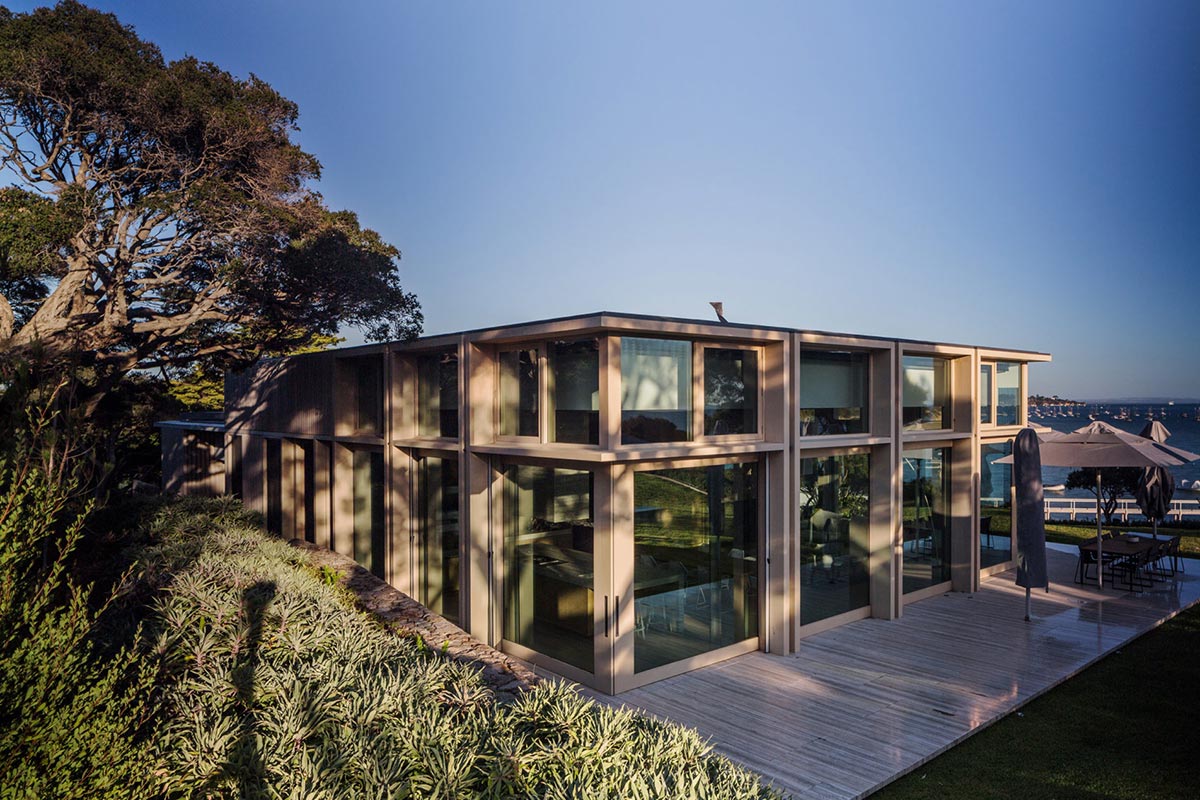 "Timber cladding draws from a beachside vernacular, providing a sense of belonging in this environment. The two pavilions work to break down the scale of the house and provides a family retreat which offers opportunities to engage with the beautiful coastal landscape." – Robert Simeoni Architects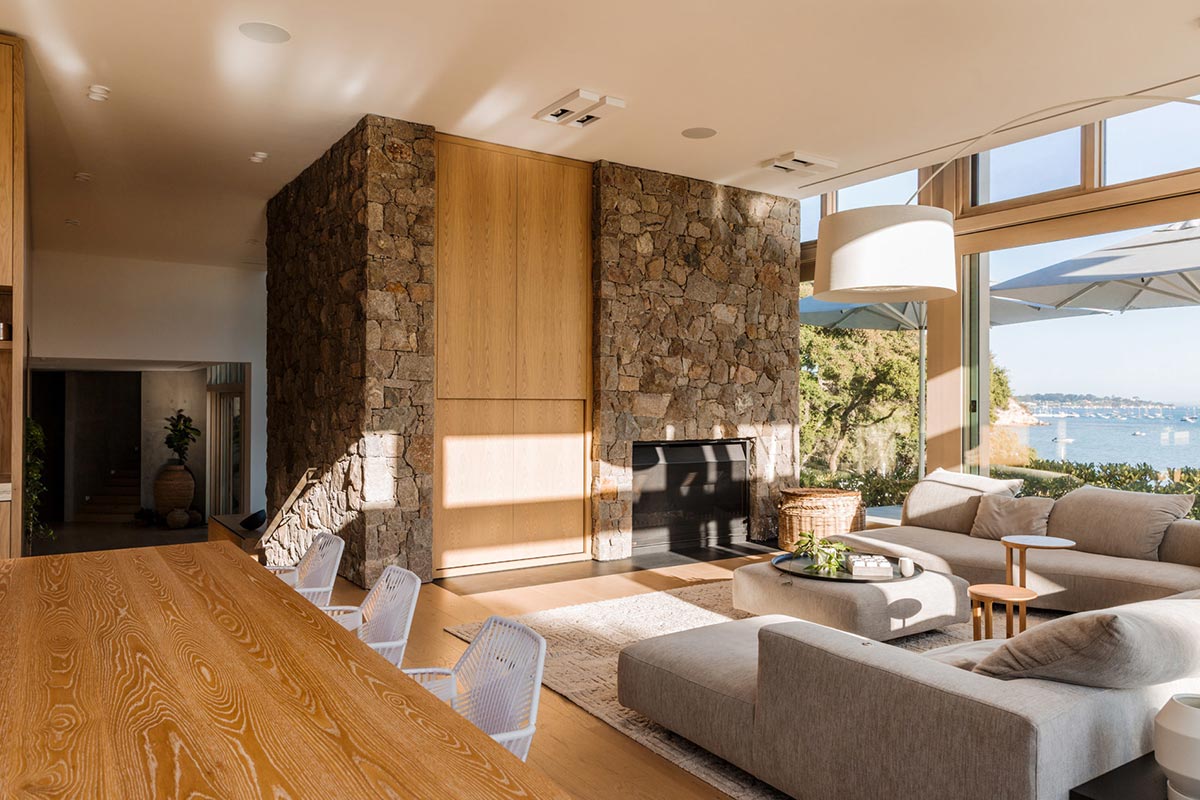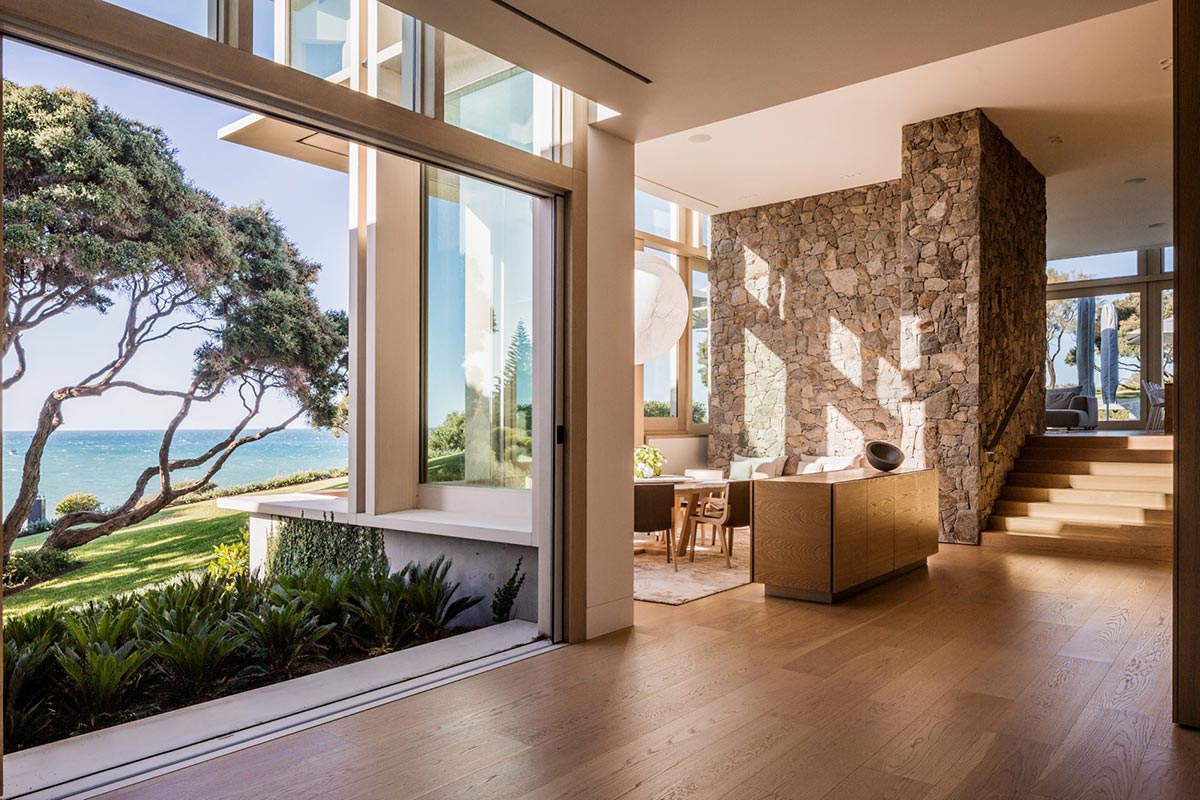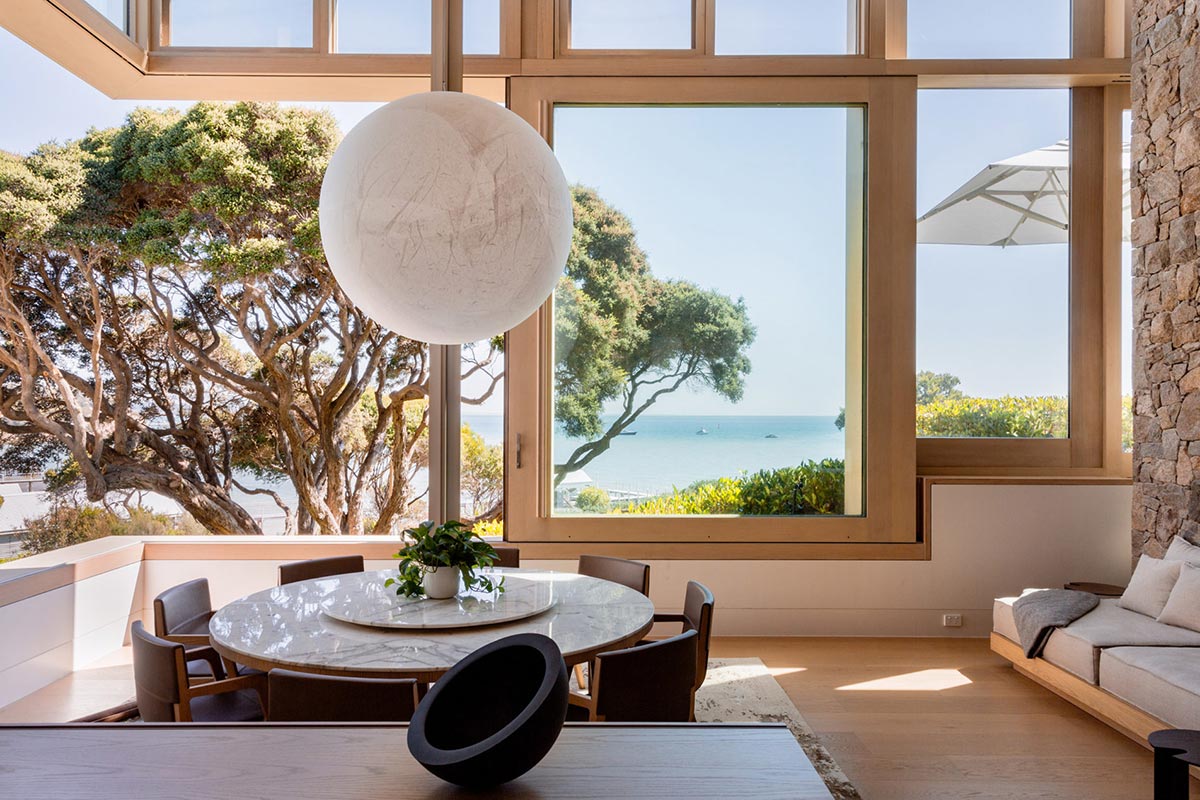 The interiors are predominantly neutral in colour but rich in materiality, textures, and patterns. The design scheme allows for a connection with nature, for example, in the scale, in the materials, and overall feel. Soft and muted colours are played throughout the rooms, injecting a whole lot of calmness to these areas. Its contemporary feel comes from a perfect interplay of those materials with clean and sophisticated patterns.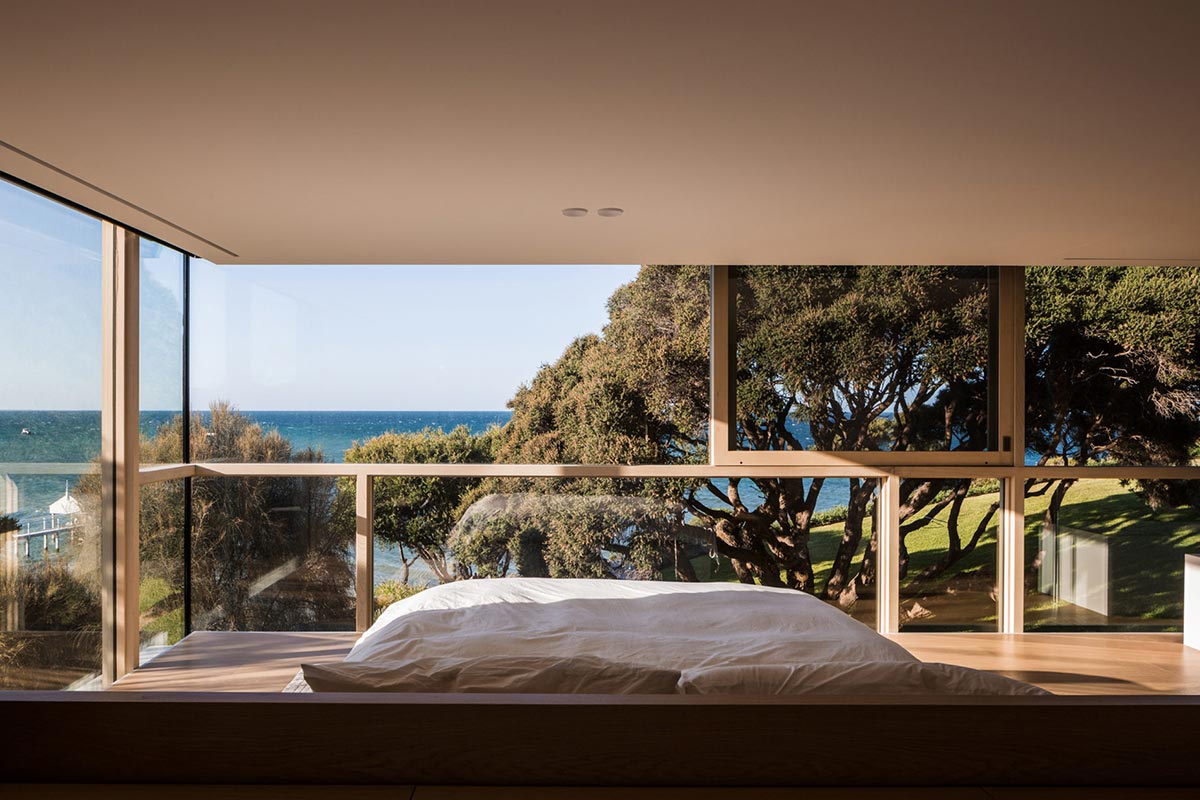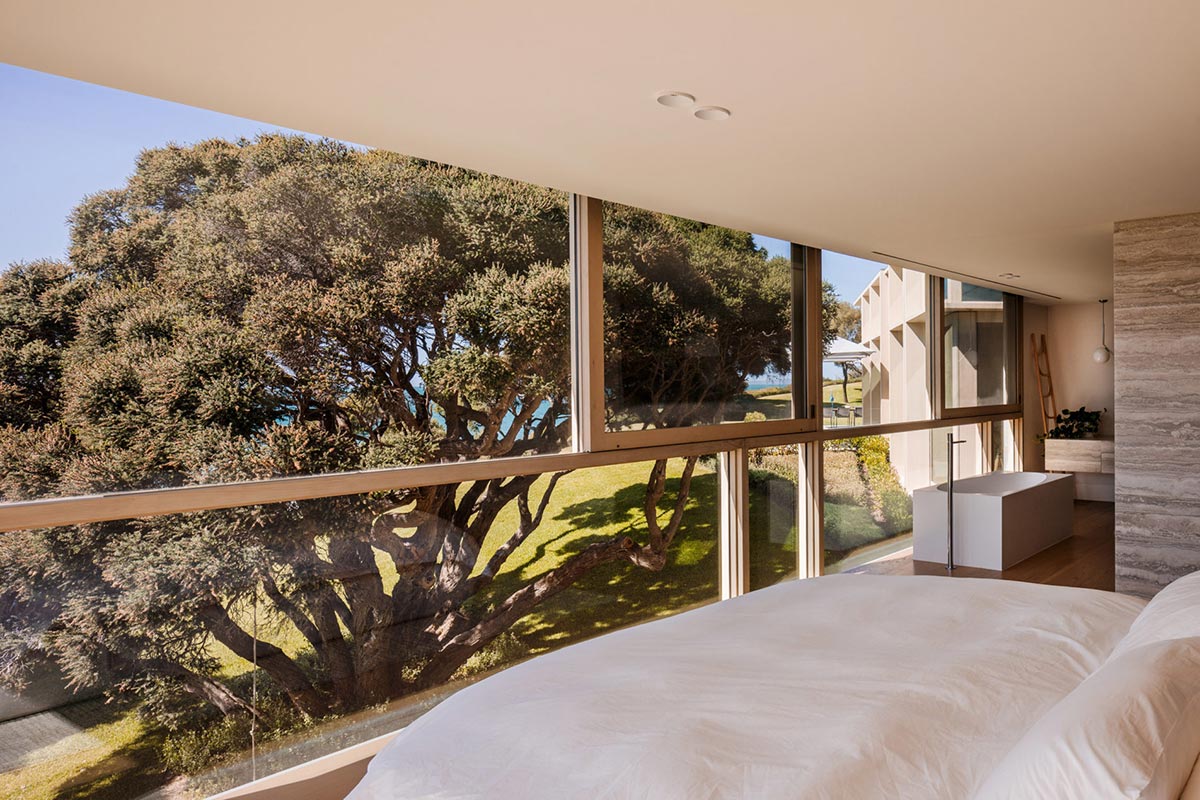 The bold and serene vibe instantly hits you as you get inside, making you want to lounge and relax all day in this awesome abode! Sorrento House by Robert Simeoni Architects allows owners to enjoy a distinctly coastal lifestyle and grounds the modern house within a natural setting.
Project: Sorrento House
Studio: Robert Simeoni Architects
Location: Sorrento, Australia
Type: New Build
Photography: Trevor Mein