A newly constructed home in Aranda, one of Canberra's suburbs with strong and lush landscapes, the SL House was designed by Ben Walker Architects. The project was designed with the goal of creating a living environment inside the house that would blend in with the surroundings and capture the character of the natural landscape in the area.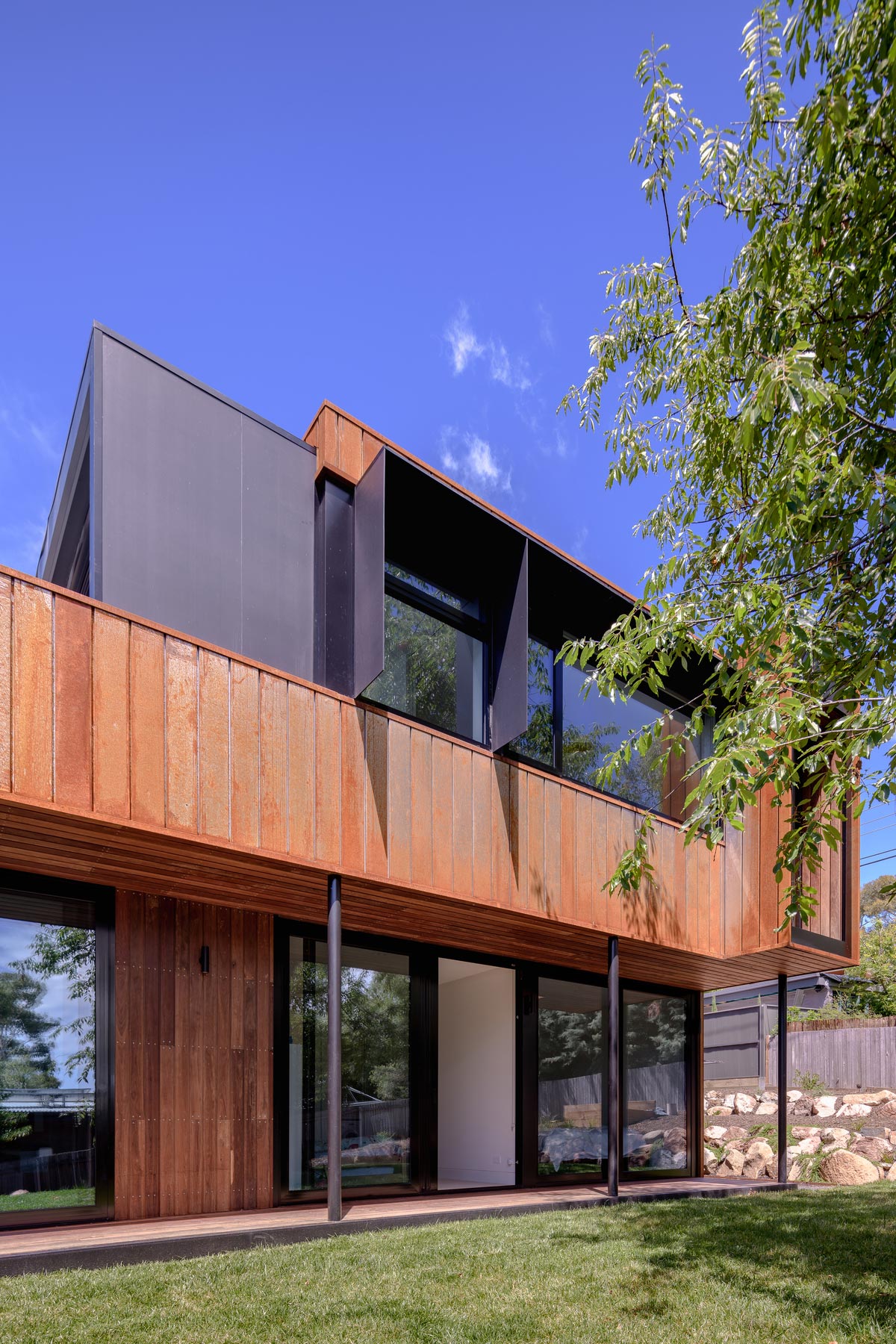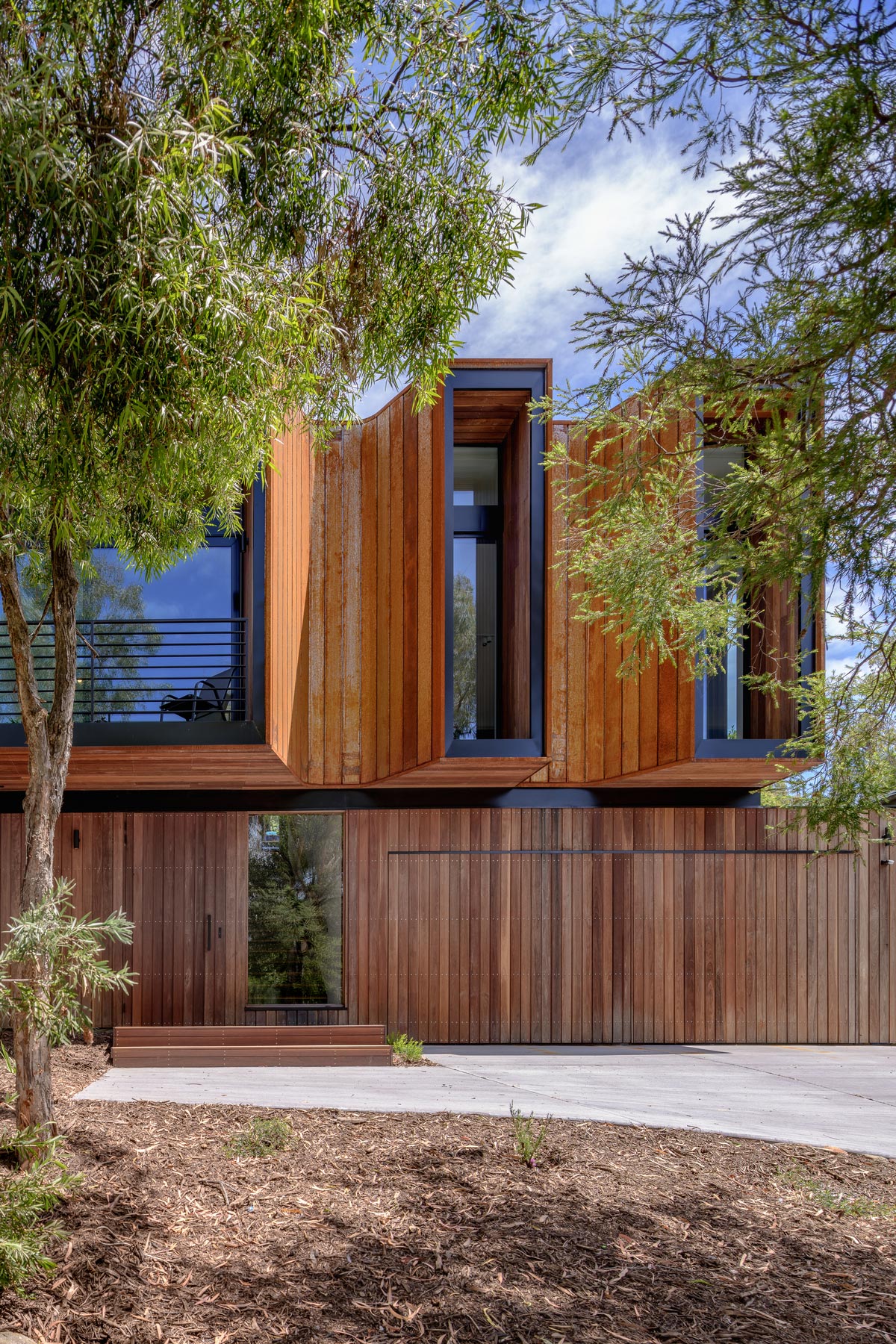 The house consists of a kitchen, living, and dining area, wet areas, a garage and three bedrooms. It features a spacious layout and ample window space that looks out onto breathtaking views of the nearby hills. The interior has a light and neutral colour palette, which creates a beautiful contrast to the rugged exterior.
"These rooms then turn to the north and north-west to engage at grade with the rear yard through stacking sliding doors. This creates an interior experience of being elevated and lost in canopies to the east, whilst bunkering down and holding the landscape to the north and west." – Ben Walker Architects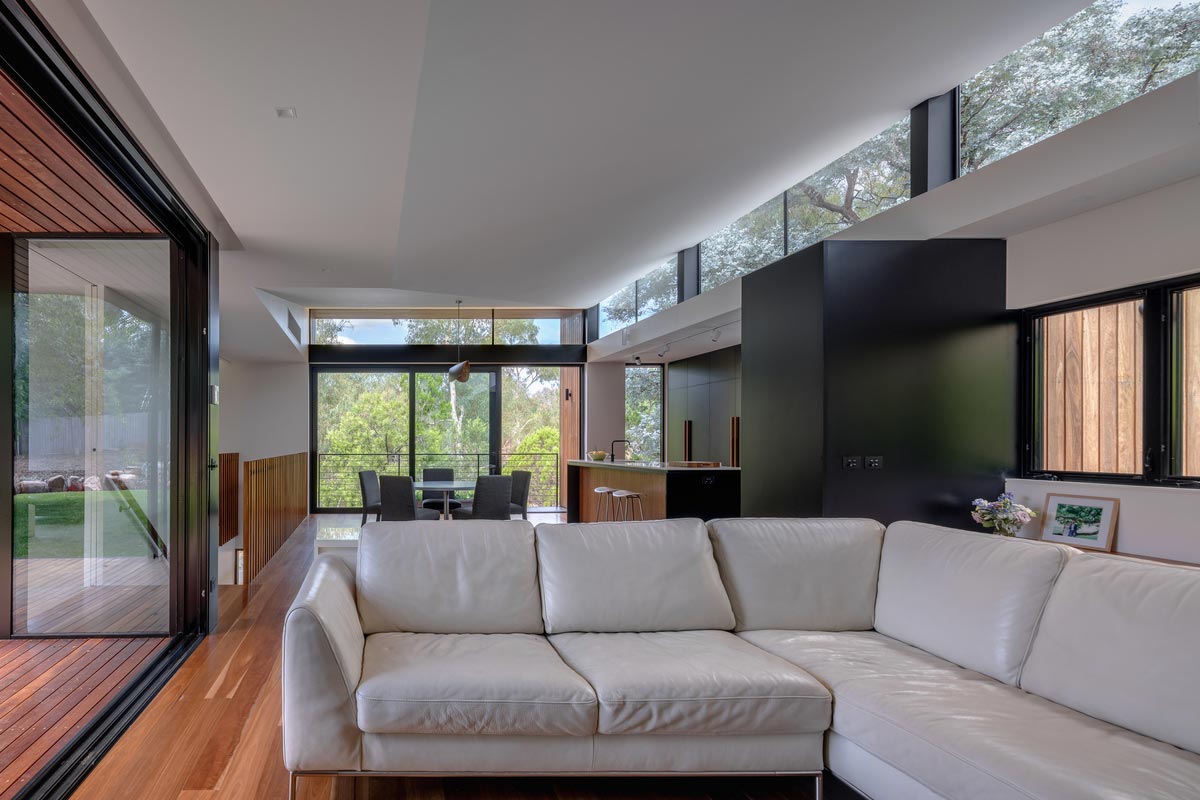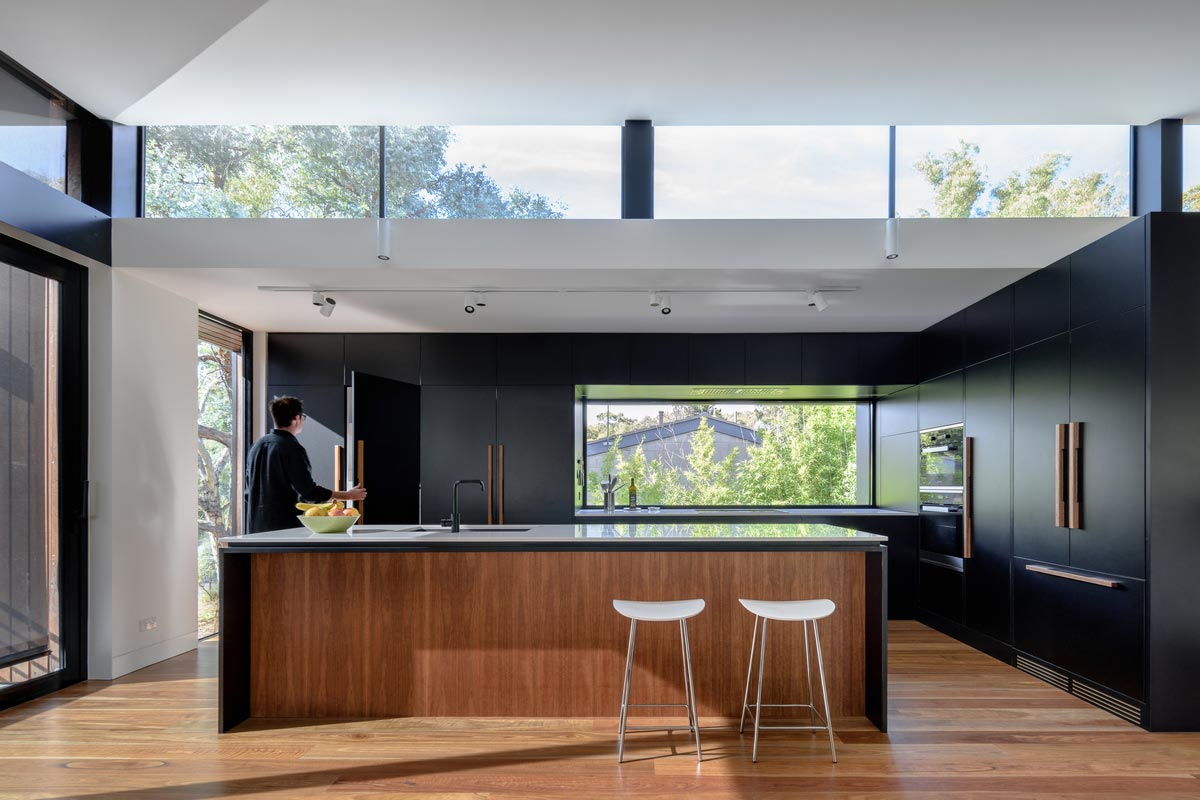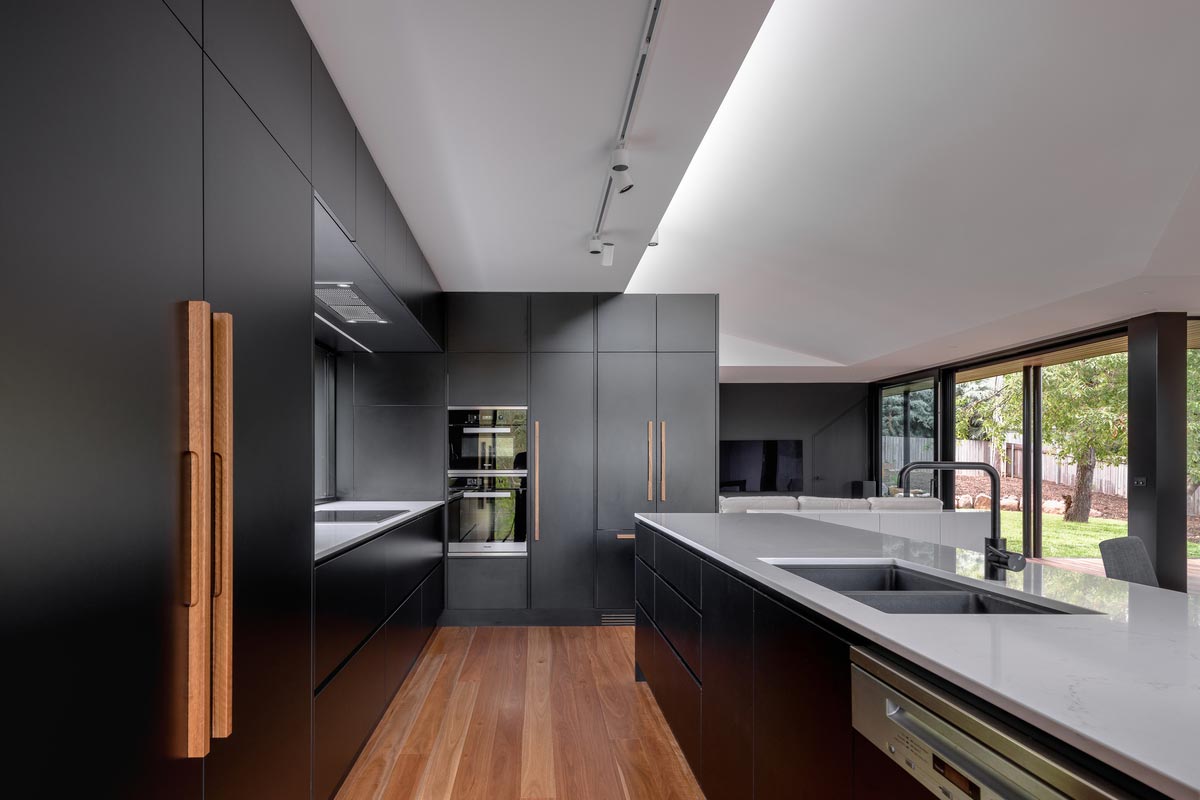 Timber accents were widely used in the interiors of this contemporary house, seamlessly linking all spaces together. This aesthetic not only contrasts with the black joinery but also creates a sense of cohesion between spaces, making residents feel more at ease while visiting the entire house.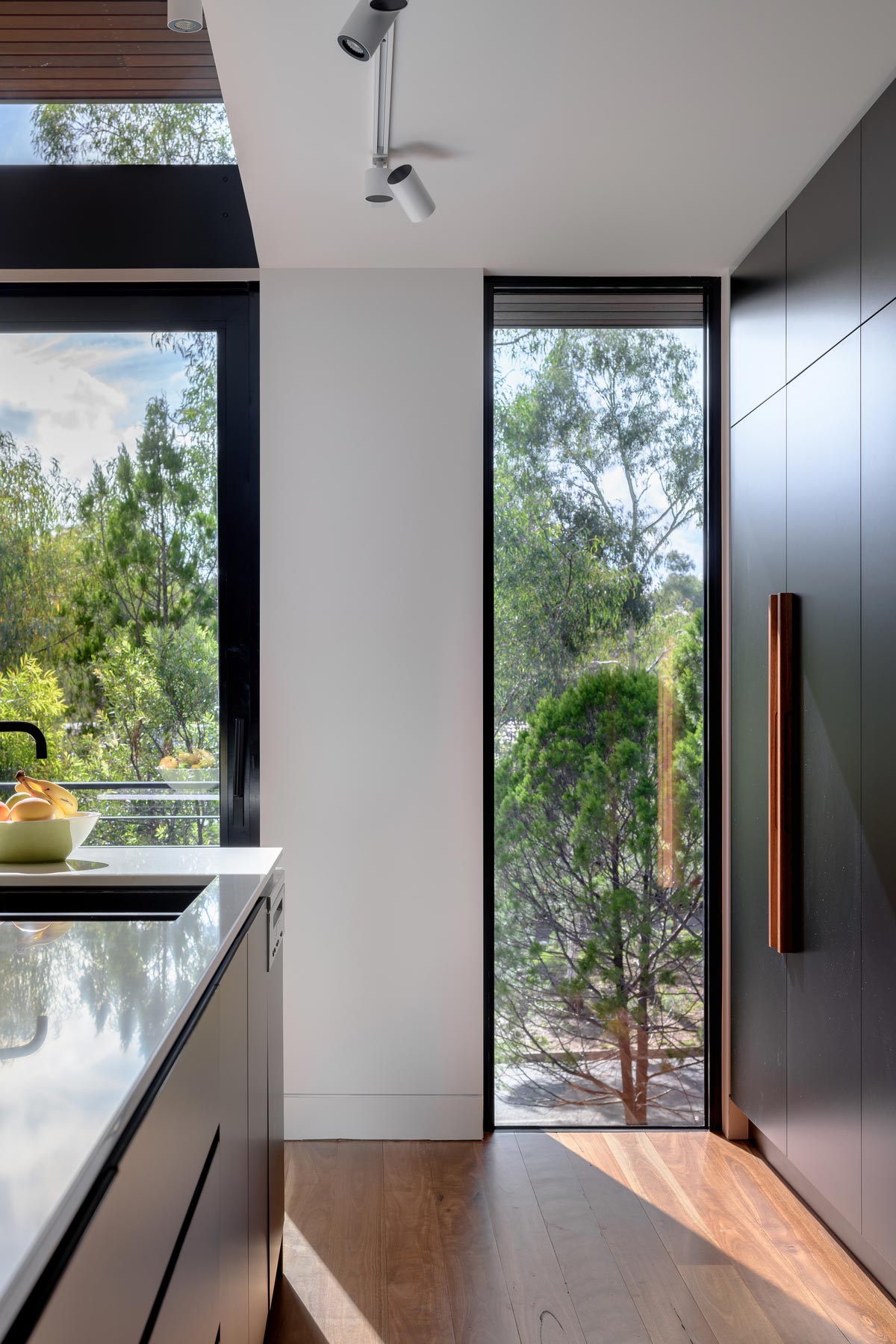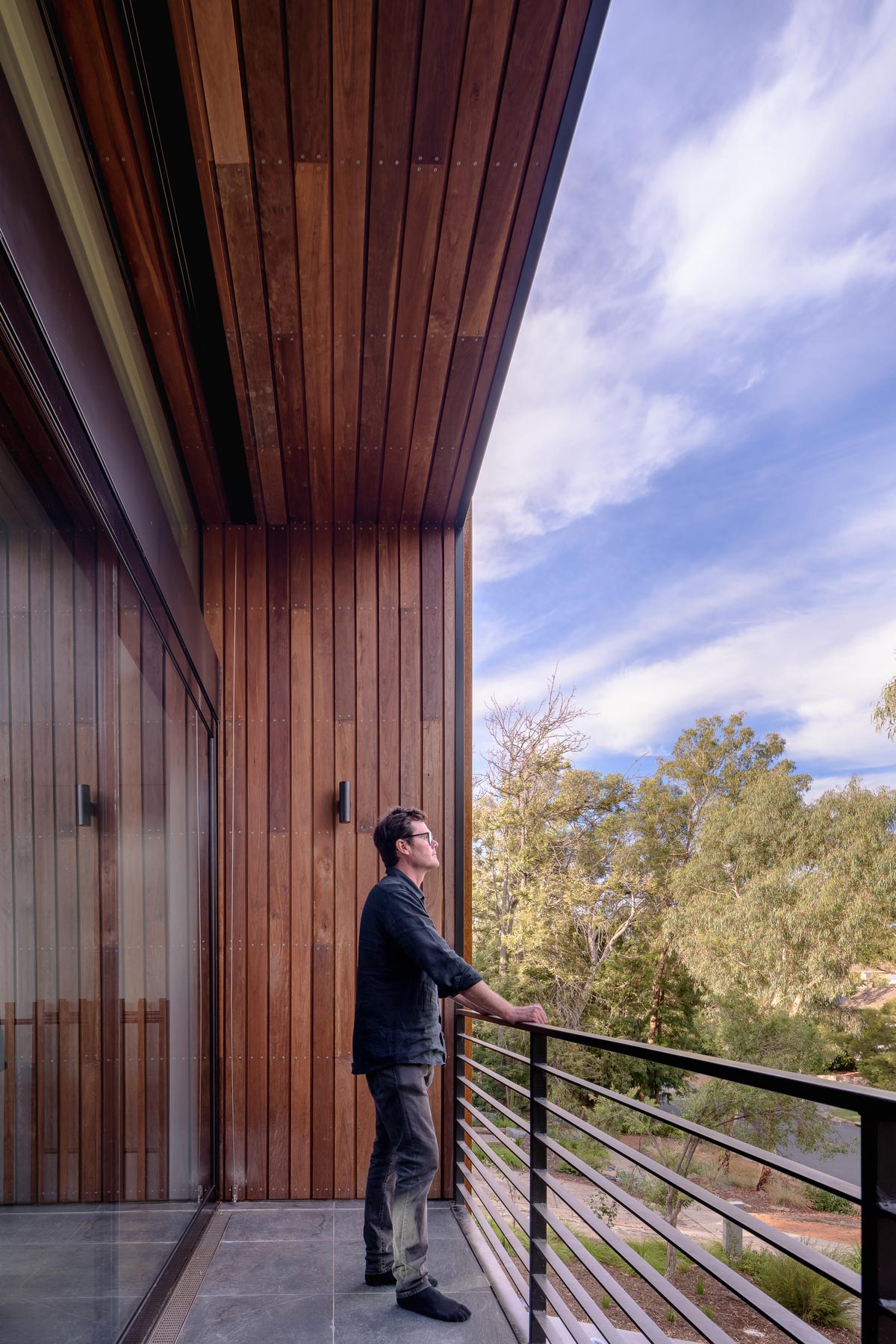 In the winter, northern windows provide passive heat gain, while eaves help regulate heat in the summer. This house also features structural components which are layered together to create well-insulated walls that provide comfortable internal temperatures all year.
The glazed windows are made of high-performance glass that helps control the transfer of heat from the outside to the house interior. Motorised blinds are also installed to control sun access during the summer months.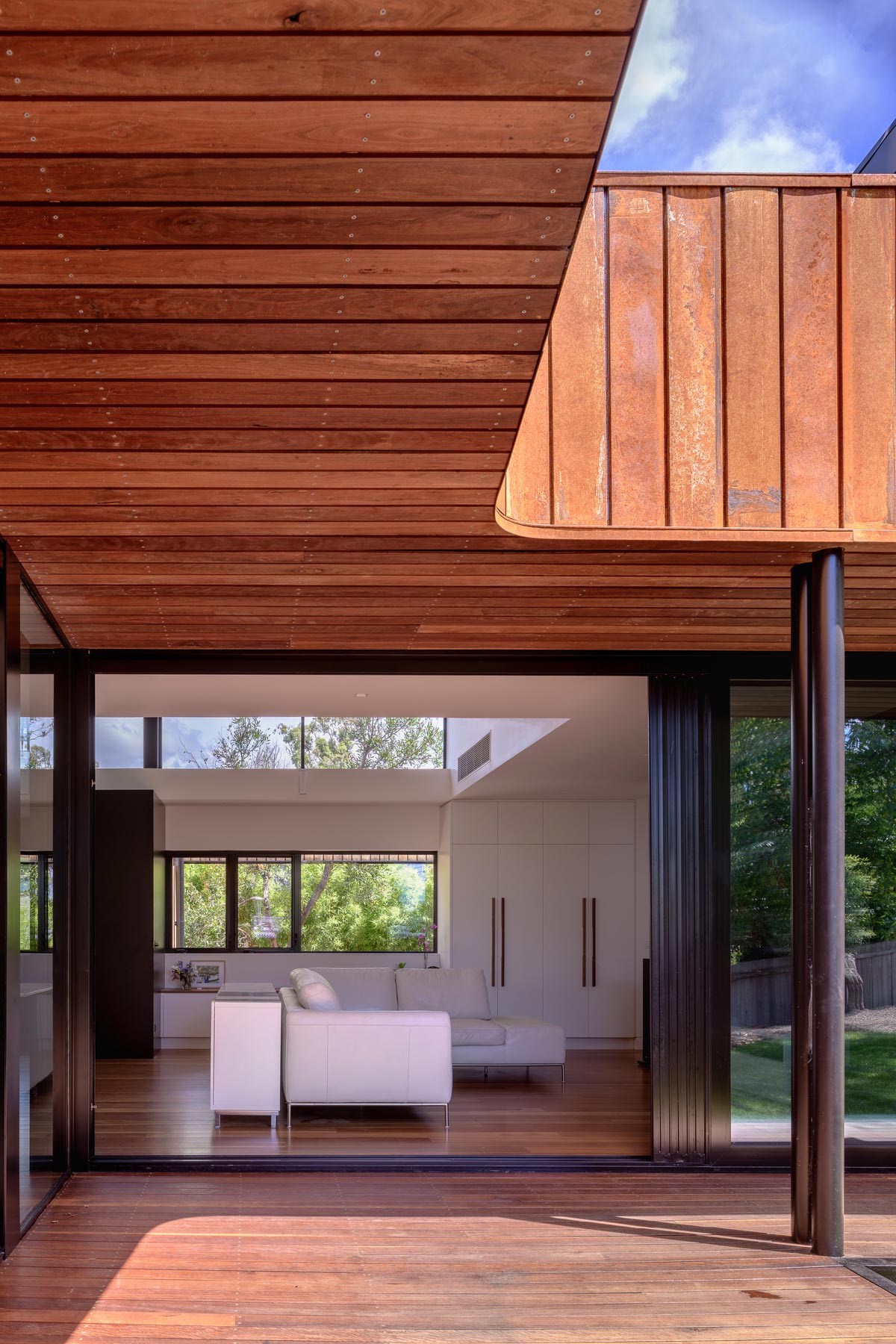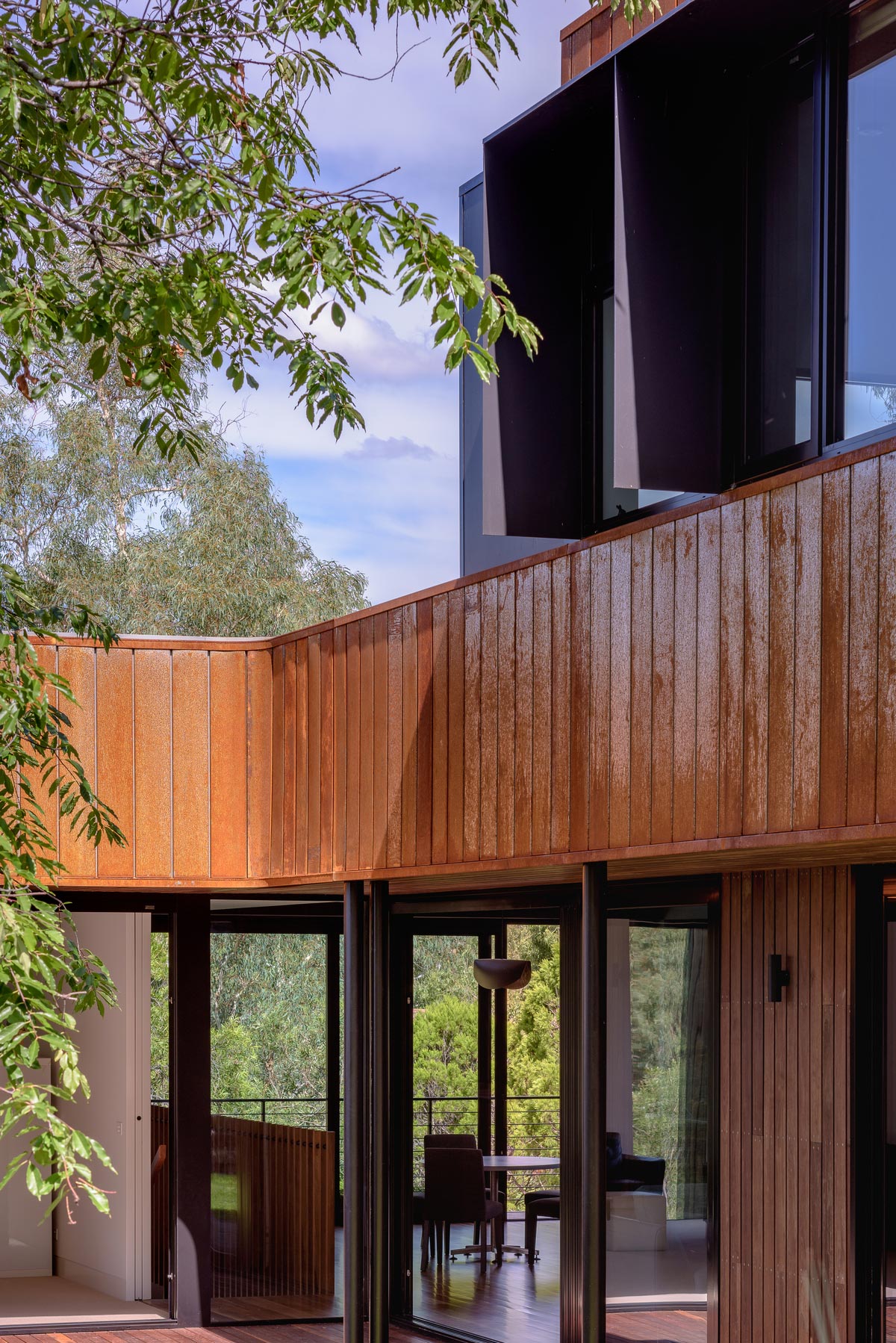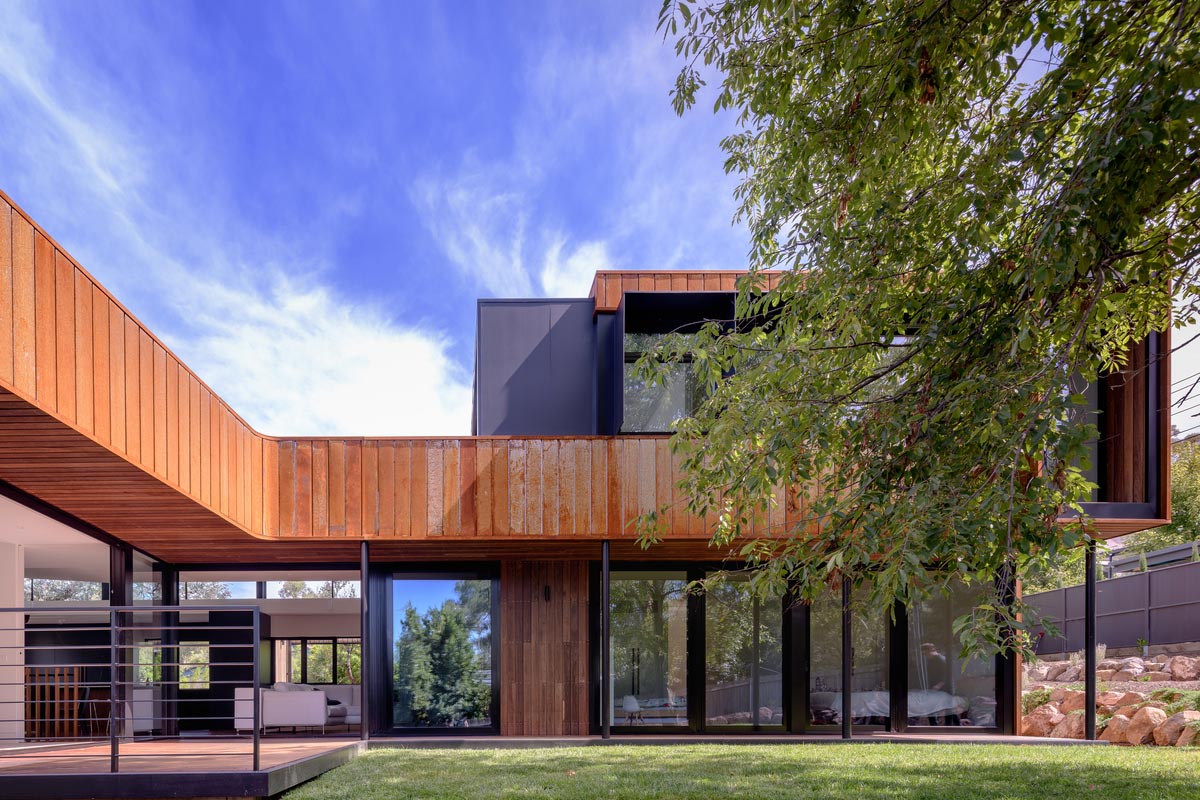 And why the rugged exterior? Made from steel and hardwood cladding that is meant to withstand the weather and eventually show a natural patina. These materials were chosen to eventually evoke the so-called Australian "bush" architecture, taking inspiration from structures that have survived the harsh conditions, such as rusty sheds and gaunt framework.
The SL House is not only a comfortable home for its owners, but it also has its own personality and flair which will develop over time.
Project: SL House
Architect: Ben Walker Architects
Location: Canberra, Australia
Type: New Build
Photography: Ben Guthrie