The lads at FIGR sure do know how to put together a damn fine home and today's design is another delicious feast for your eyes. The Silhouette Hytte House is an addition and alteration project located in the quiet streets of Elwood, Victoria. Designed by FIGR Architecture, the renovation of this house was presented with a number of challenging constraints which required a carefully considered design response. The home owner's brief was for a three-bedroom, two-bathroom house with open plan living, dining, kitchen and study that needed to be practical, contemporary and complementary within its existing context. Here's the finished result…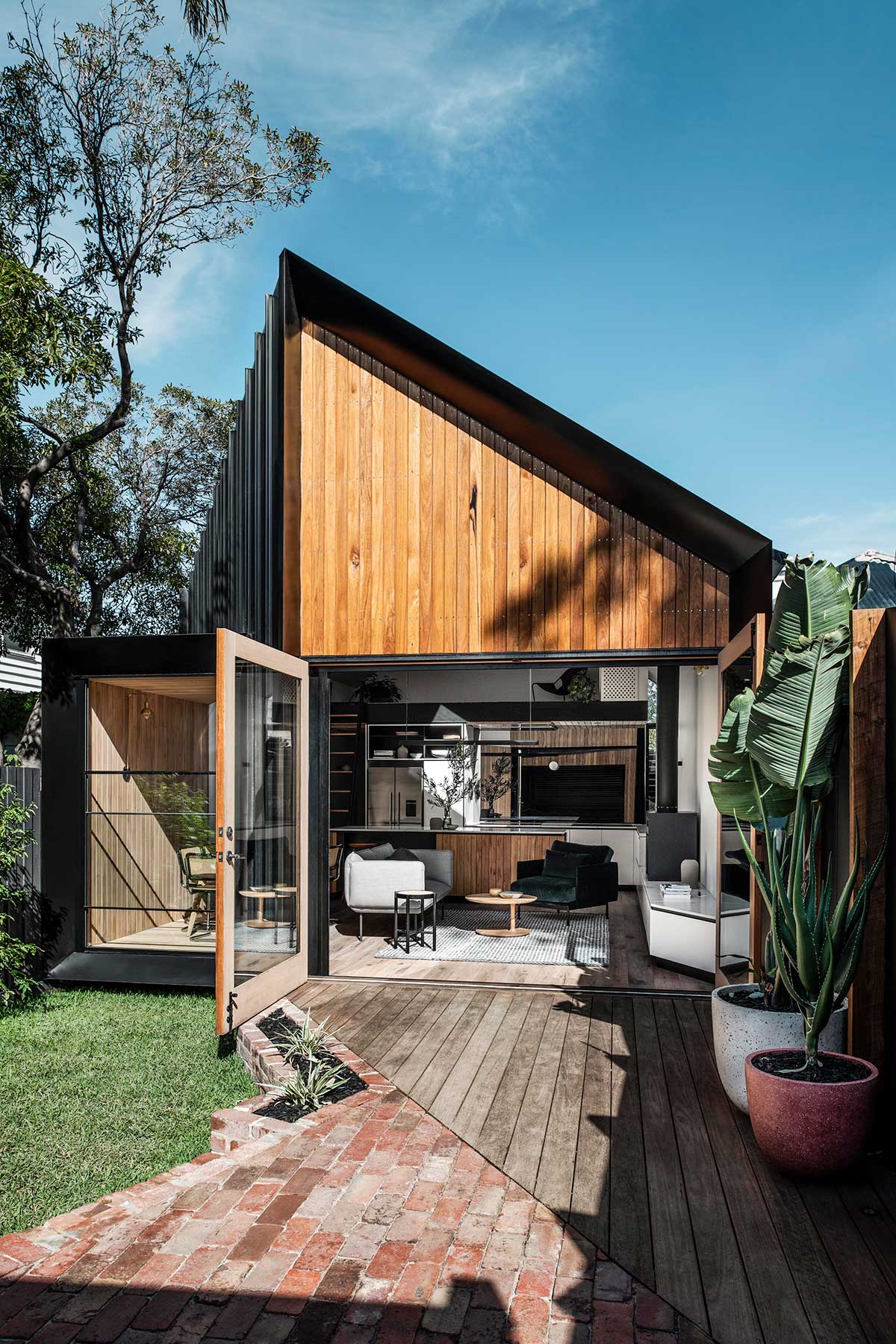 The aptly named Silhoutte Hytte House was a subtle yet contemporary rendition of an old shed. The natural palette of ship lapped timber boards used in the exterior walls along with black standing seam metal cladding allows this home to sit proudly on its site, acknowledging the close proximity of the nearby tree canopy which creates a bold experience to the rear facade of the building. Existing bricks from the shed have also been re-used for the new backyard paving.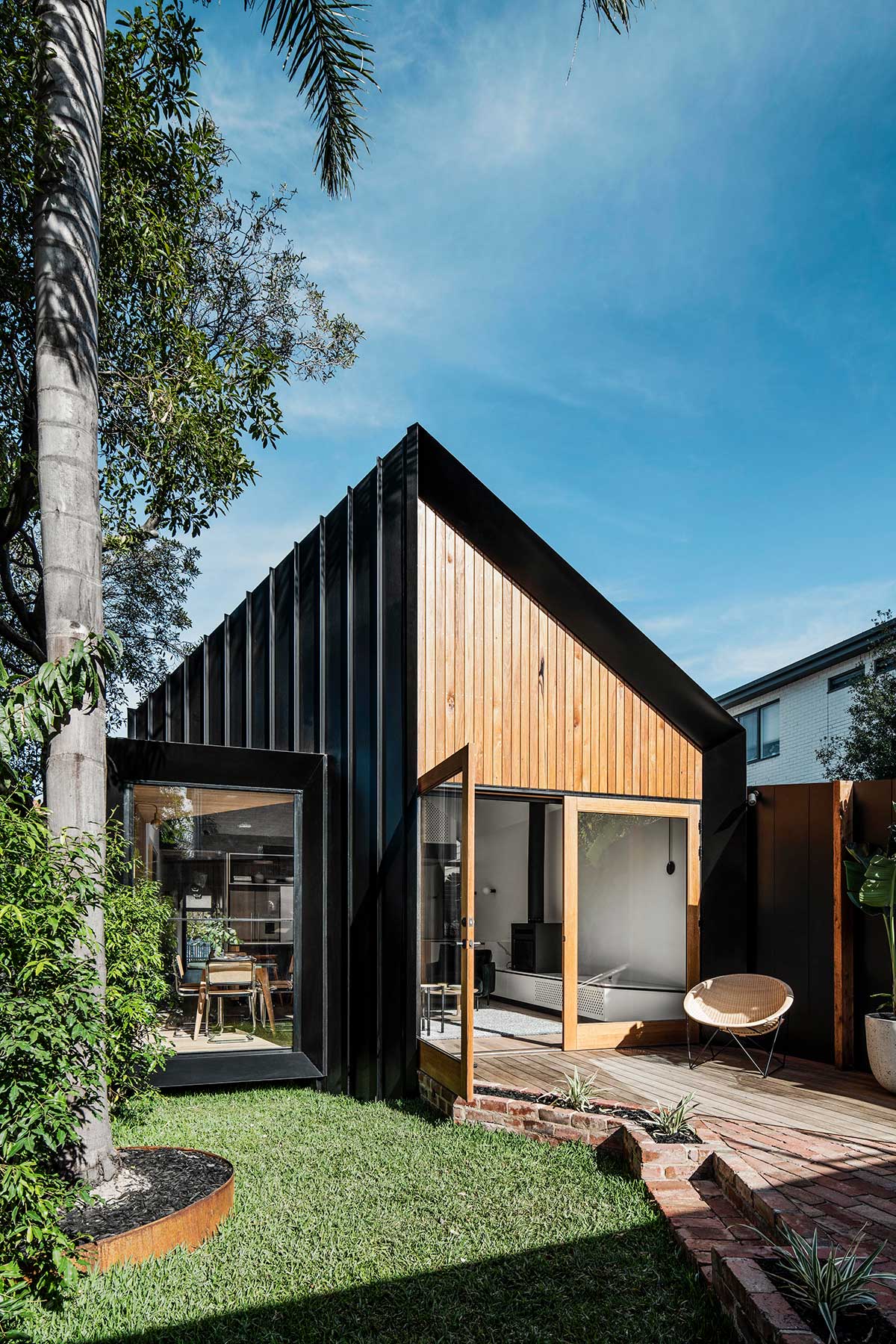 The pitched roof provides a significant volume to the interior which is also the response to achieving the client's brief that required a sense of space throughout the structure.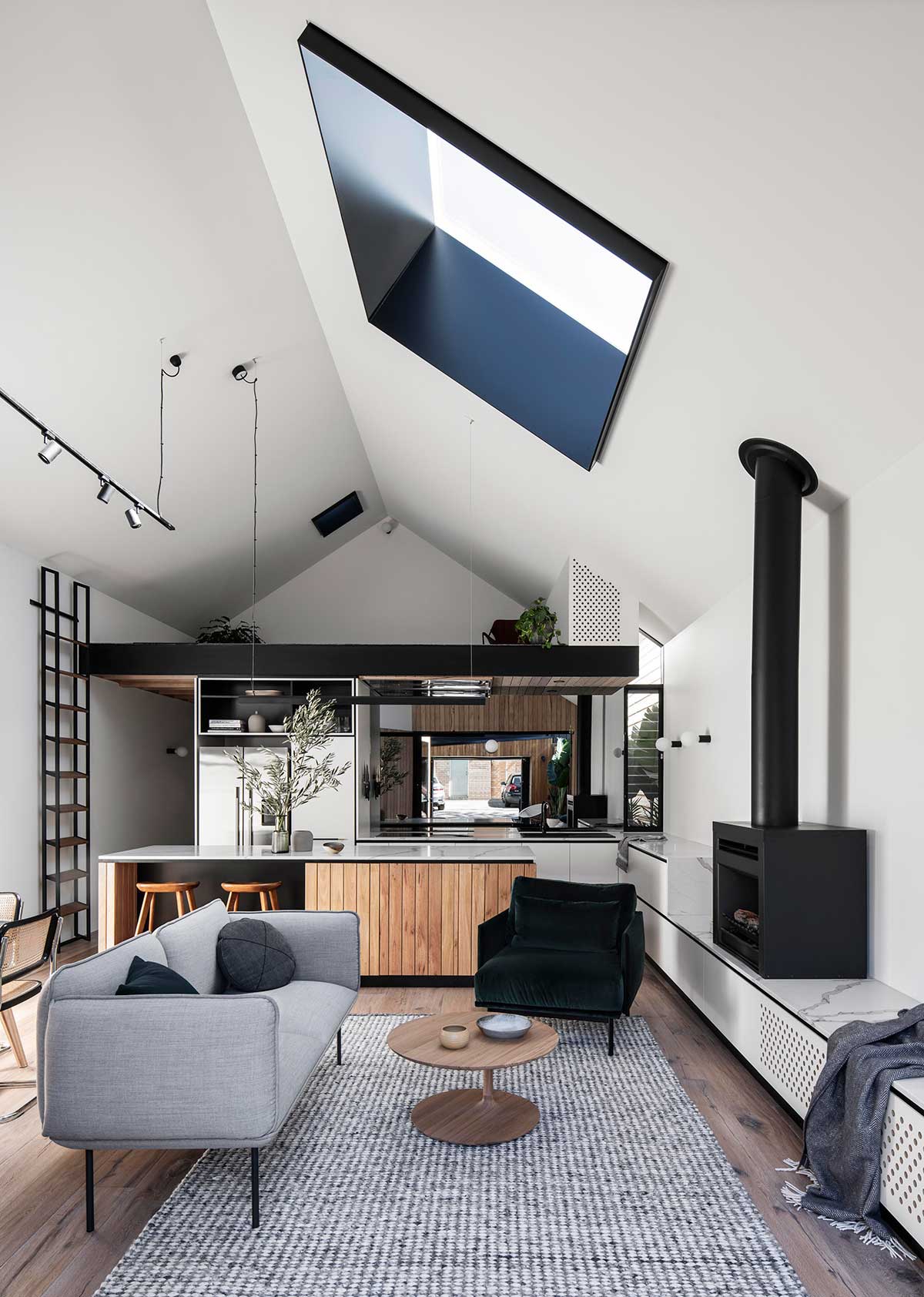 "The familiar form and pitched roof makes reference to the existing house vernacular, with a playful and updated appearance. Formally the way we approached the building envelope was to use a simple extrusion of the existing house silhouette. The extruded envelope is reduced to its simplest form removing eaves and decorations. Subtractions in the envelope create openings to light and program amenity. Whilst the traditional roof profile is simplistic in form it is however very generous in volume." – FIGR Architecture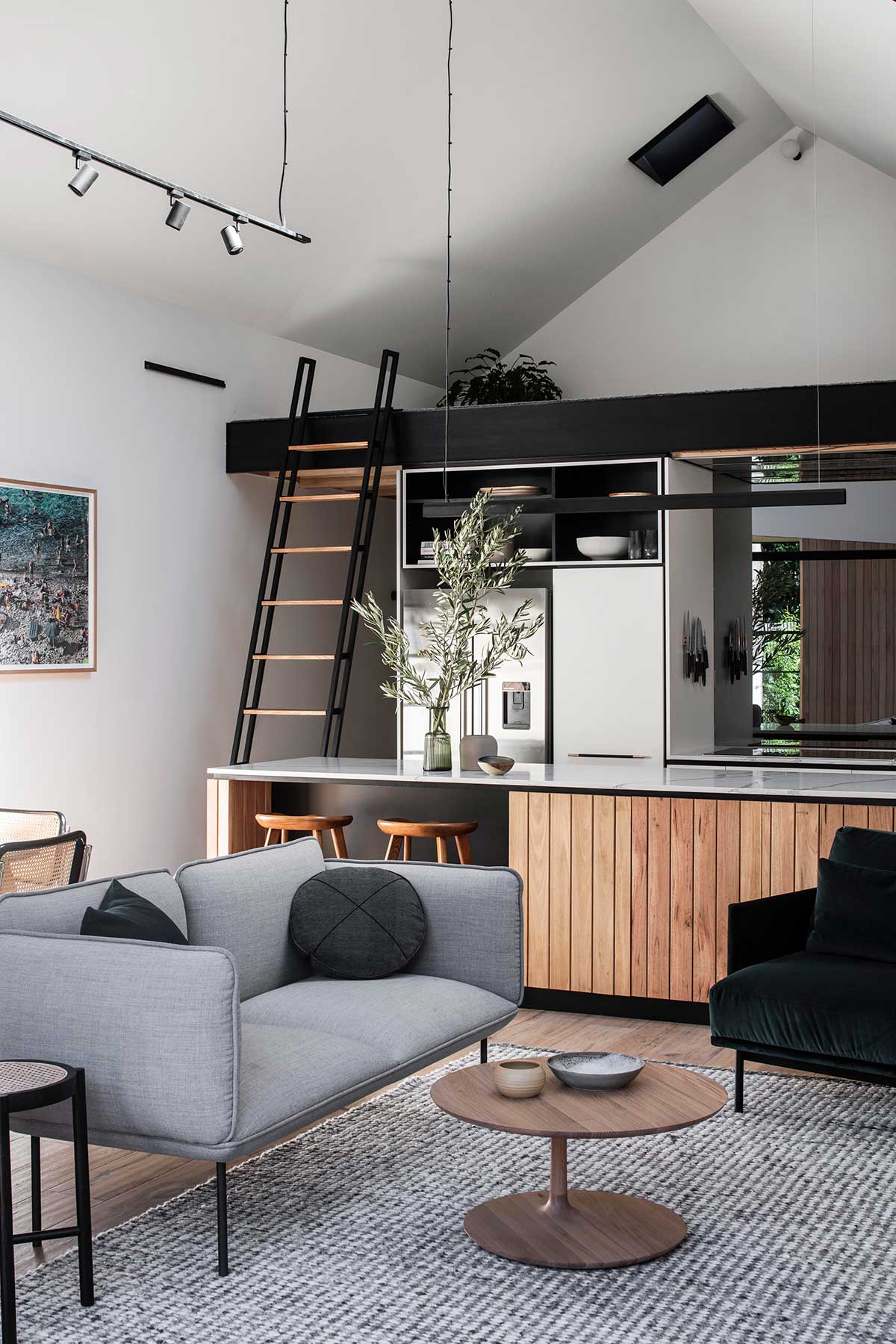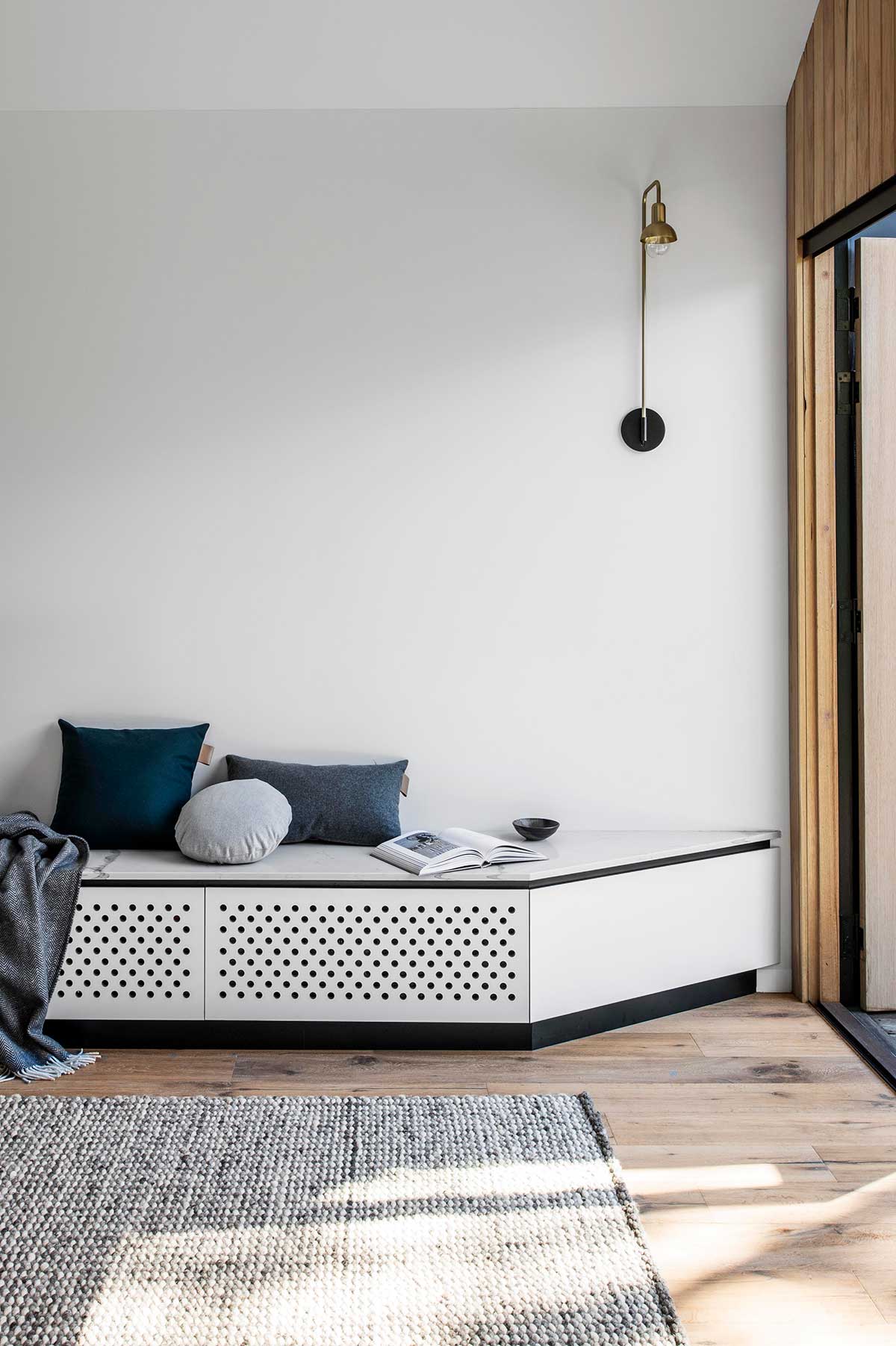 The open-plan arrangement creates a functional central hub and also allowed the individual spaces to have their own original details. Floors, walls, and fabrics are kept white, light, and natural, allowing daylight to playfully bounce around and help the space achieve a seemingly larger appearance despite the narrow width.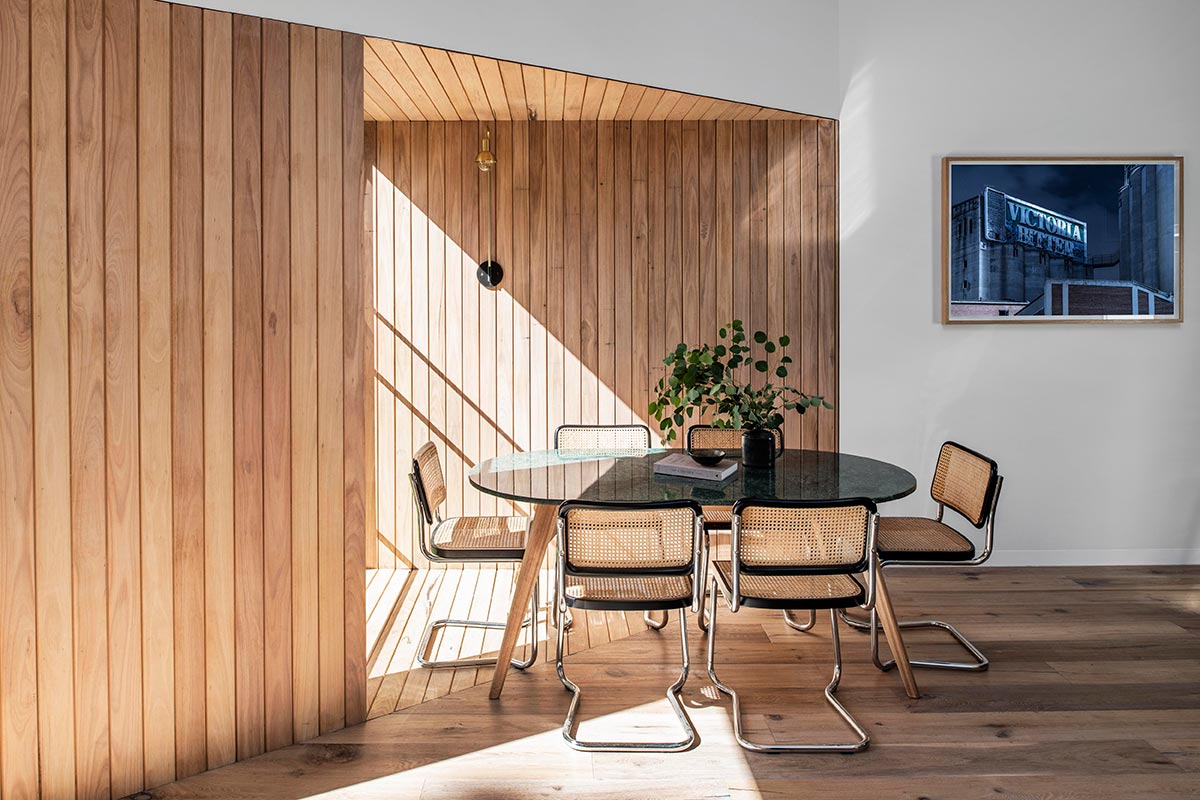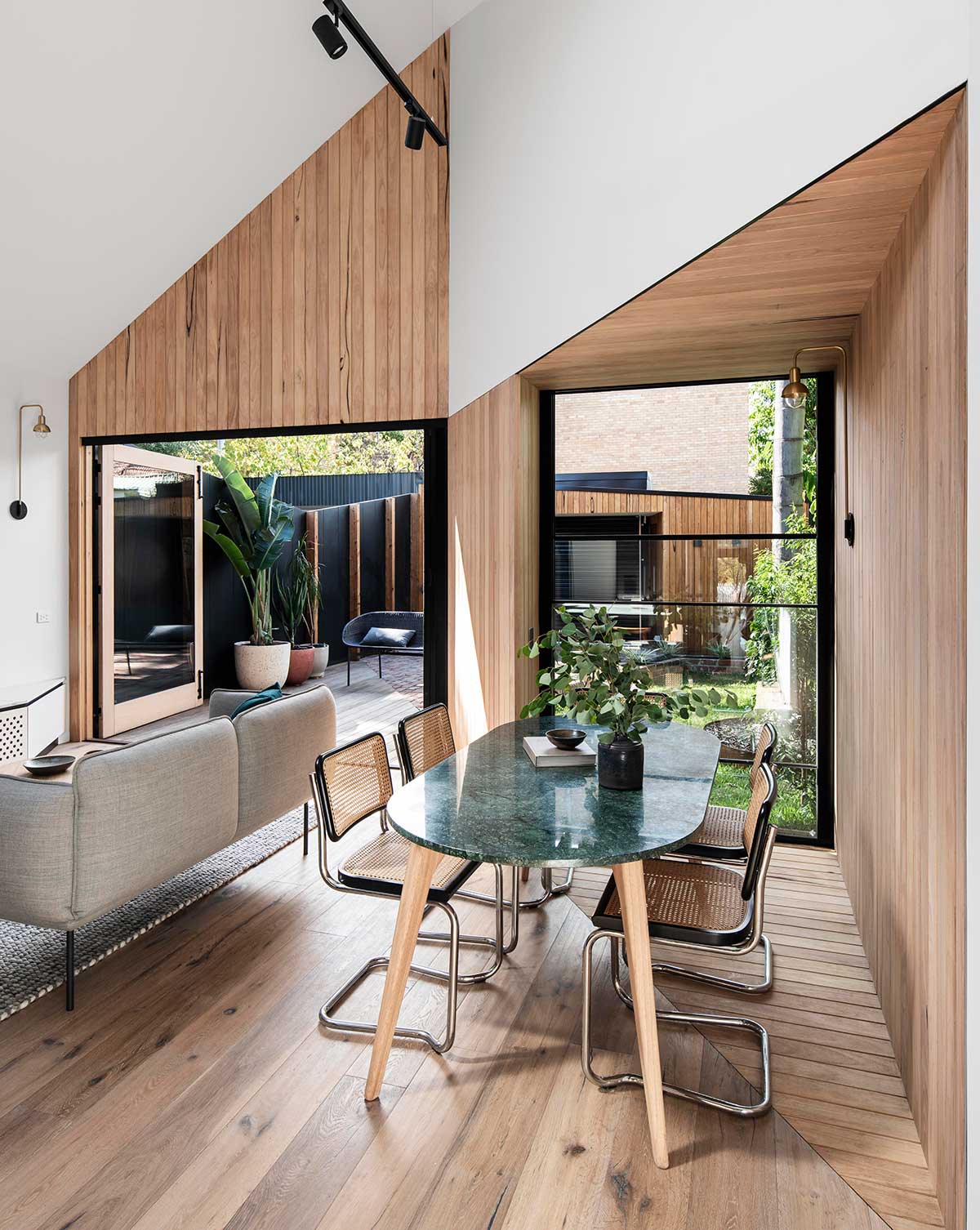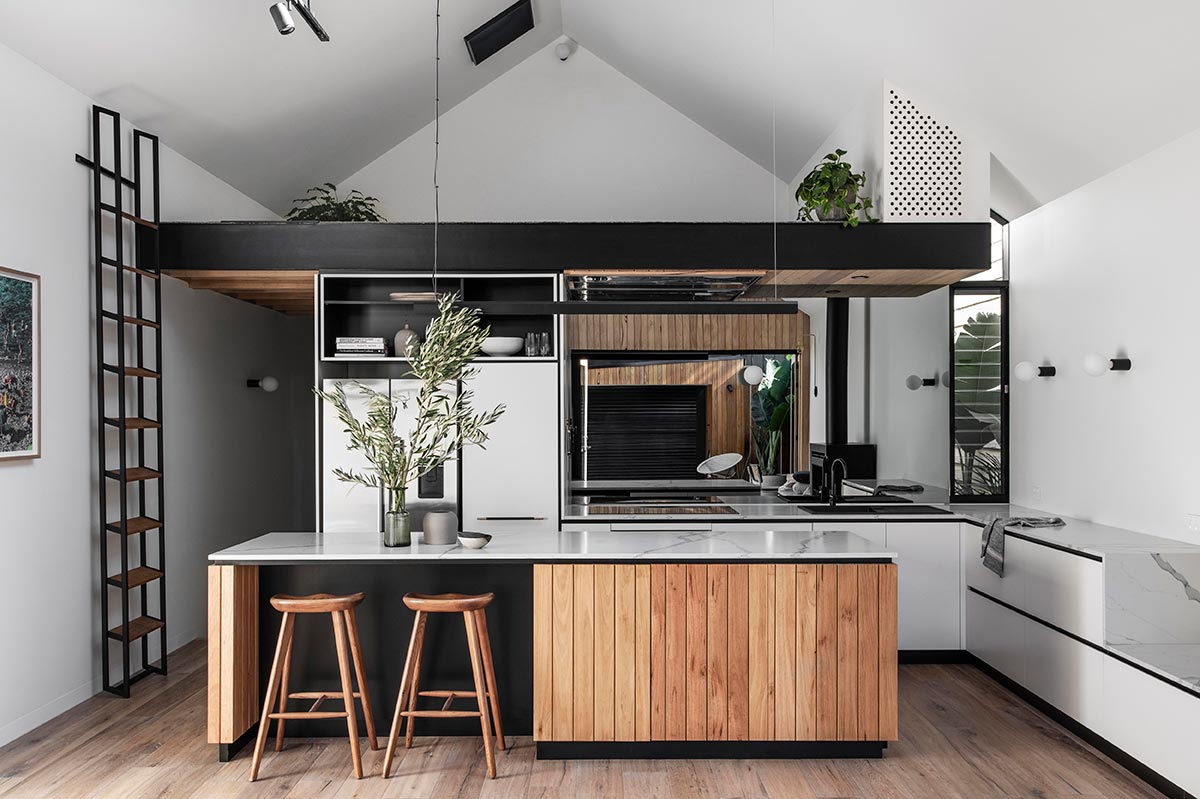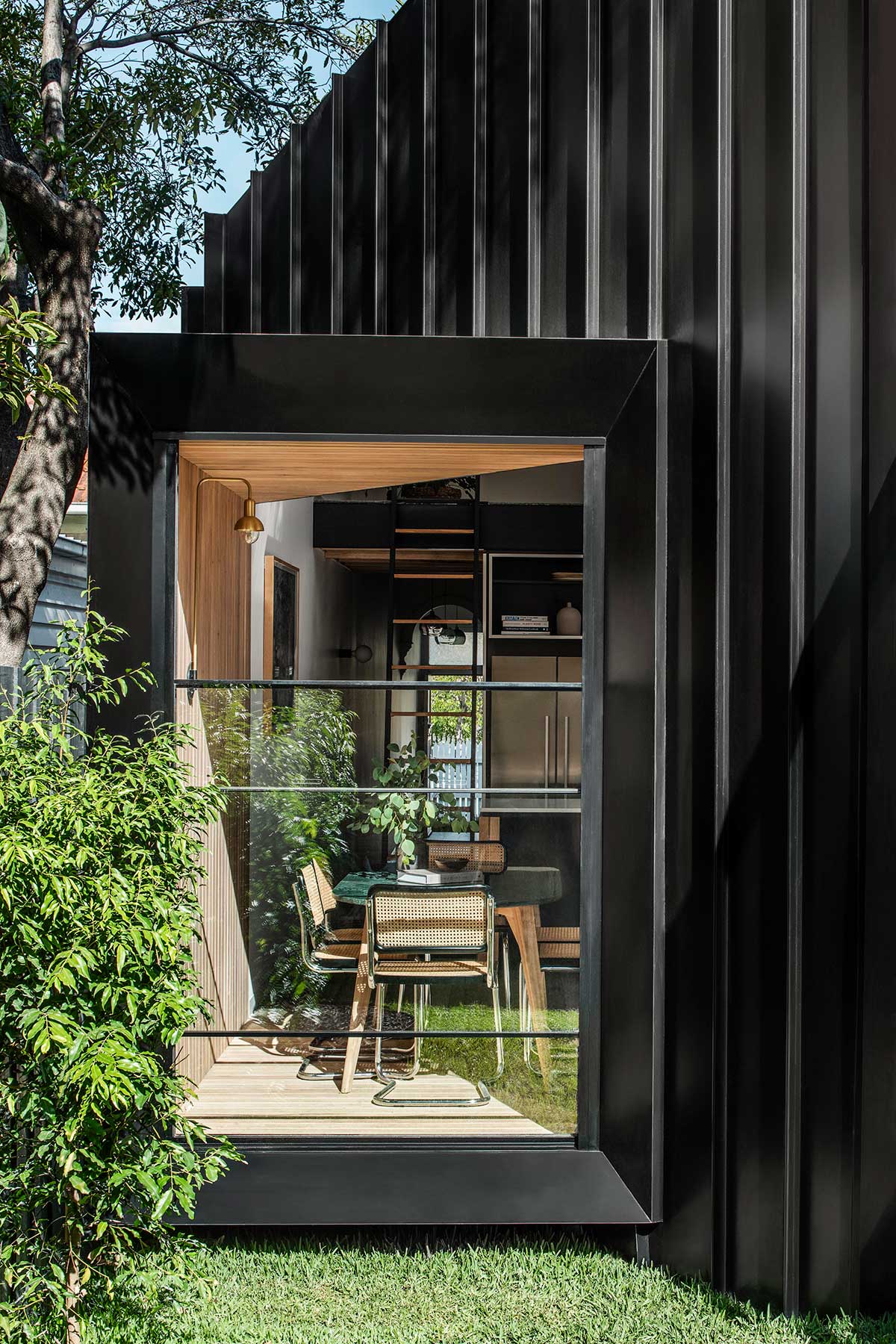 The interior space arrangement was retained despite having a box-form insertion into the extruded envelope which granted the expansion of the dining zone. This unique feature permits natural light to flood into the space and also fused it with the garden outside.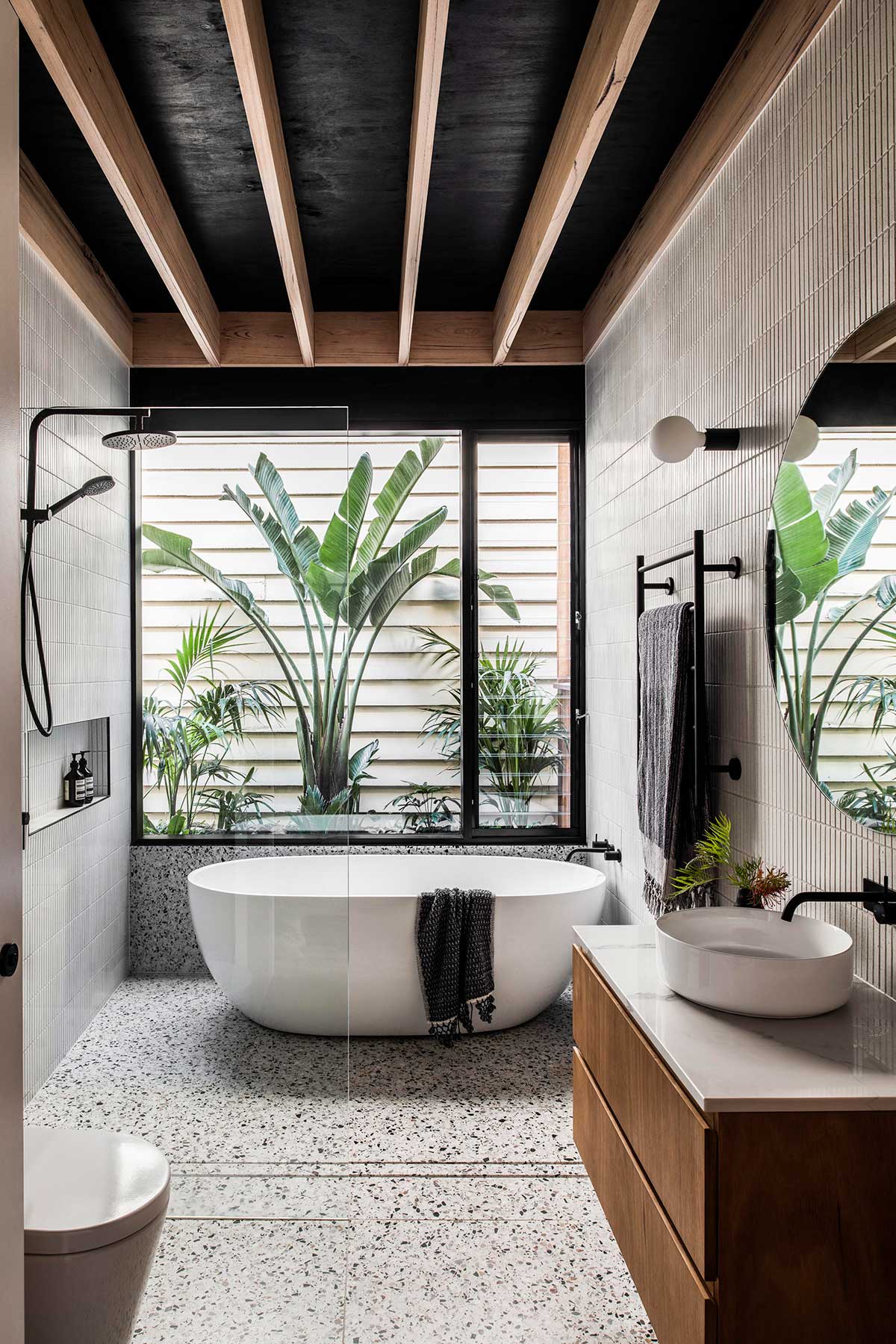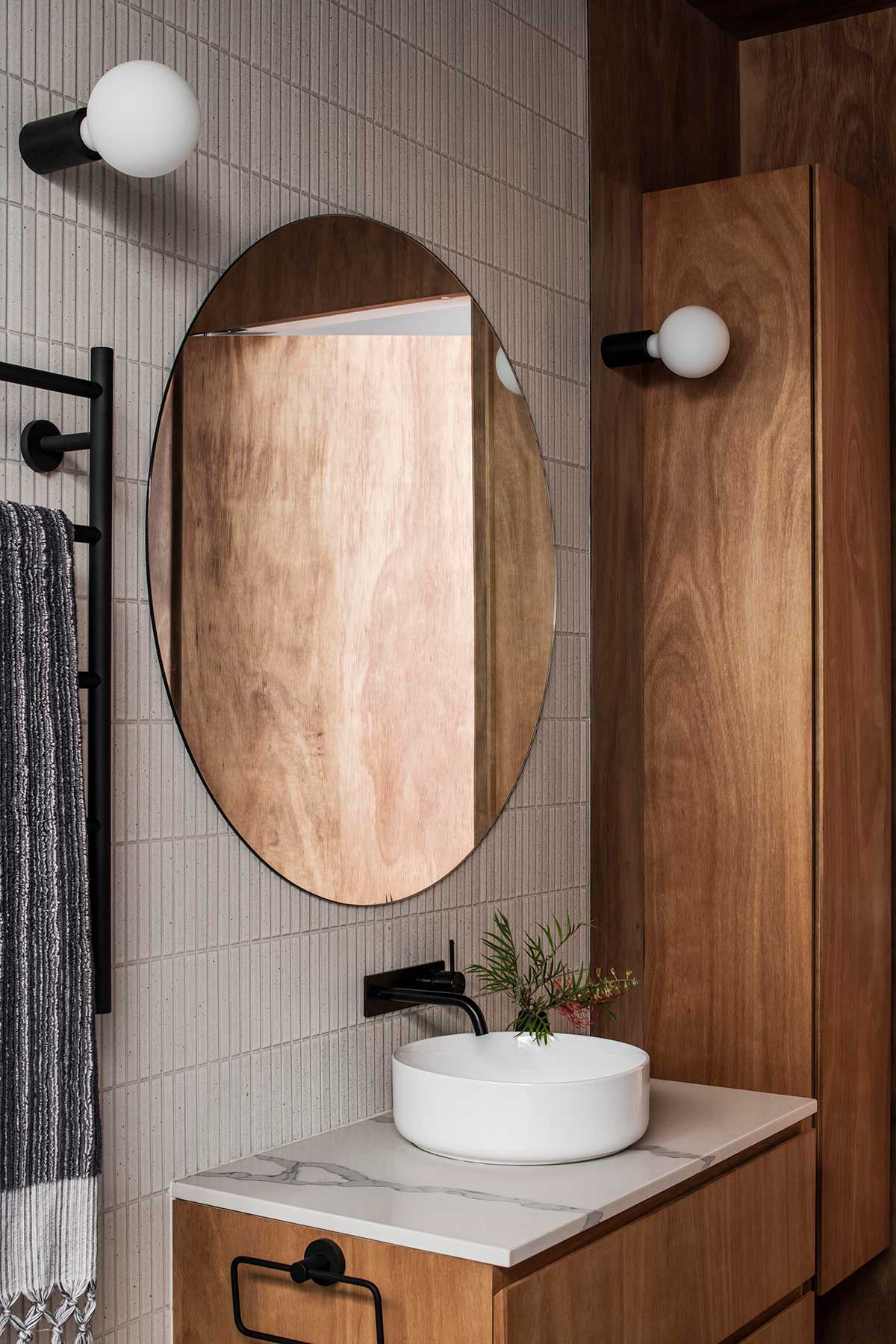 The bathroom took cues from the open-plan area and exterior details of the house, both with bold dark features, clean white lines, and textures that are rich in both warmth and luxury.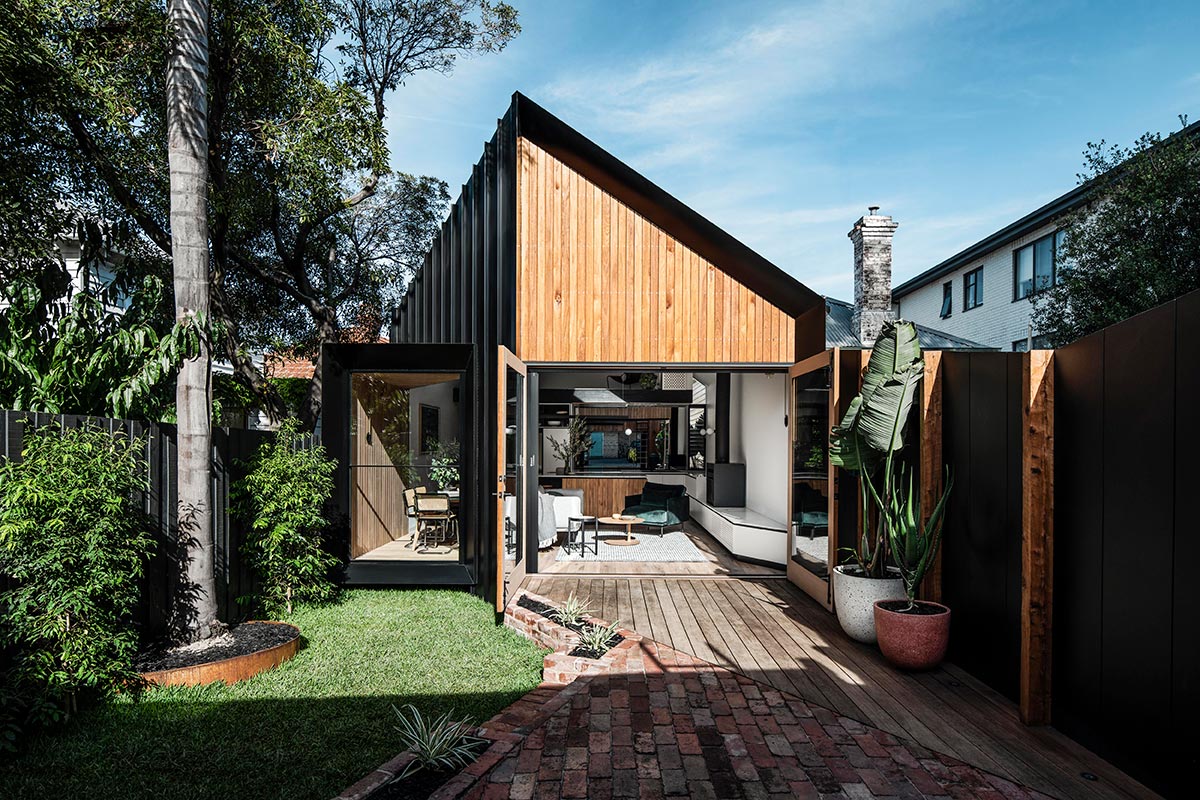 This striking renovation is a great example of using basic, yet effective design elements that seamlessly merged together and created an aesthetically pleasing and functional abode. The Silhouette Hytte House by FIGR Architecture pays homage to its original context while incorporating modern aesthetics, creating a harmonious contrast between the old and the new.
House Project: Silhouette Hytte House
Architect: FIGR Architecture
Styling: Ruth Welsby
Location: Elwood, Victoria
Type: Renovation
Photography: Tom Blachford