On a scale of 1 to 10 how obsessed with indoor plants are you? If you're anything like this then you well into the double digits and will probably enjoy the latest release from Melbourne-based botanical wares studio IVY MUSE. 'Lumen' is Ivy Muse's latest addition to their A/W19 "Playback'' collection of botanical wares.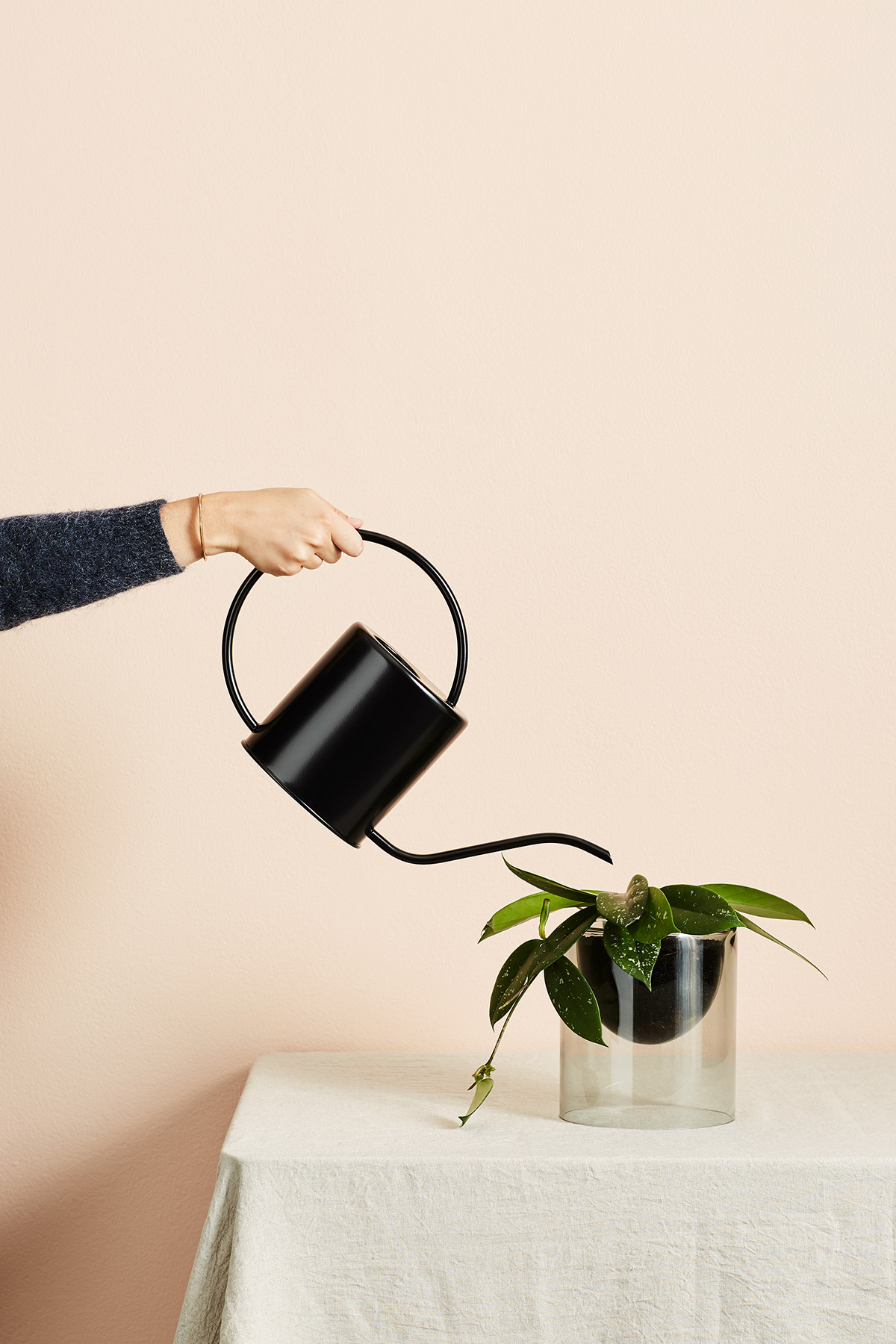 IVY MUSE botanical wares give plant lovers ultimate freedom to showcase their greenery in and around the home. You know how much love we have for our green and leafy friends, so it's no surprise we're so excited about this! Let's have a look…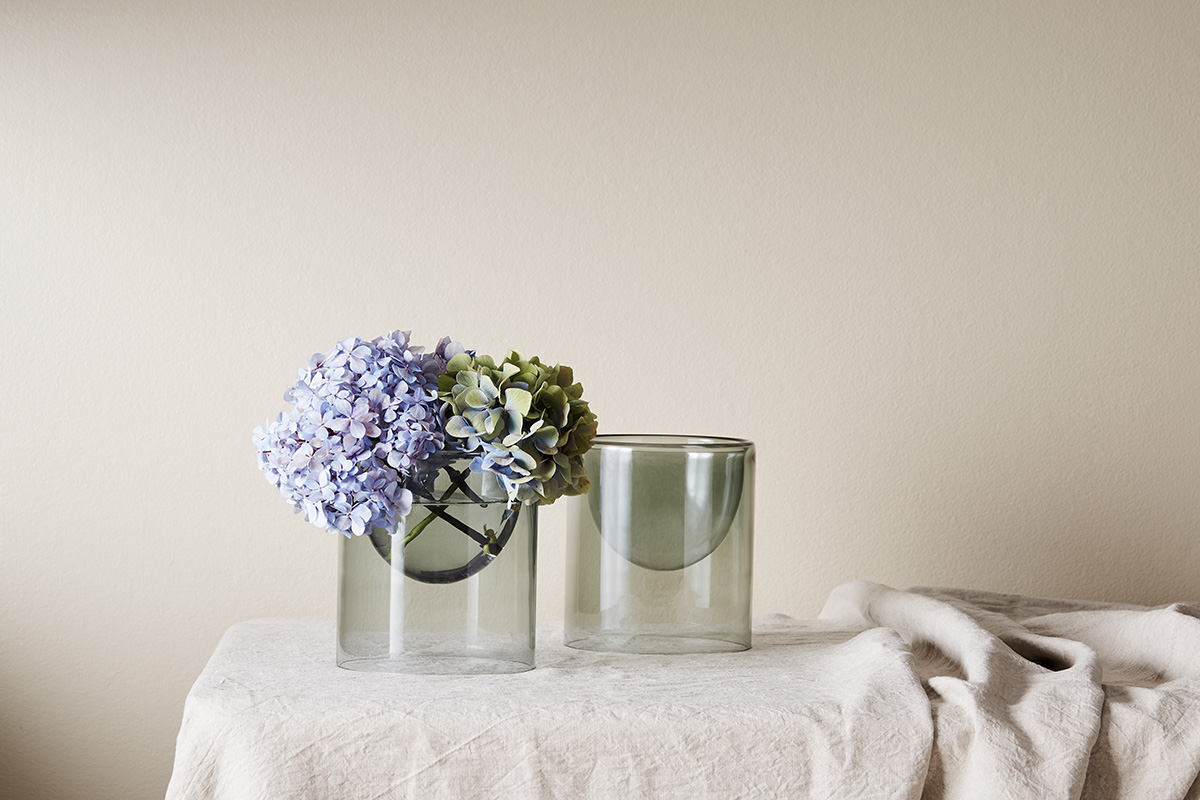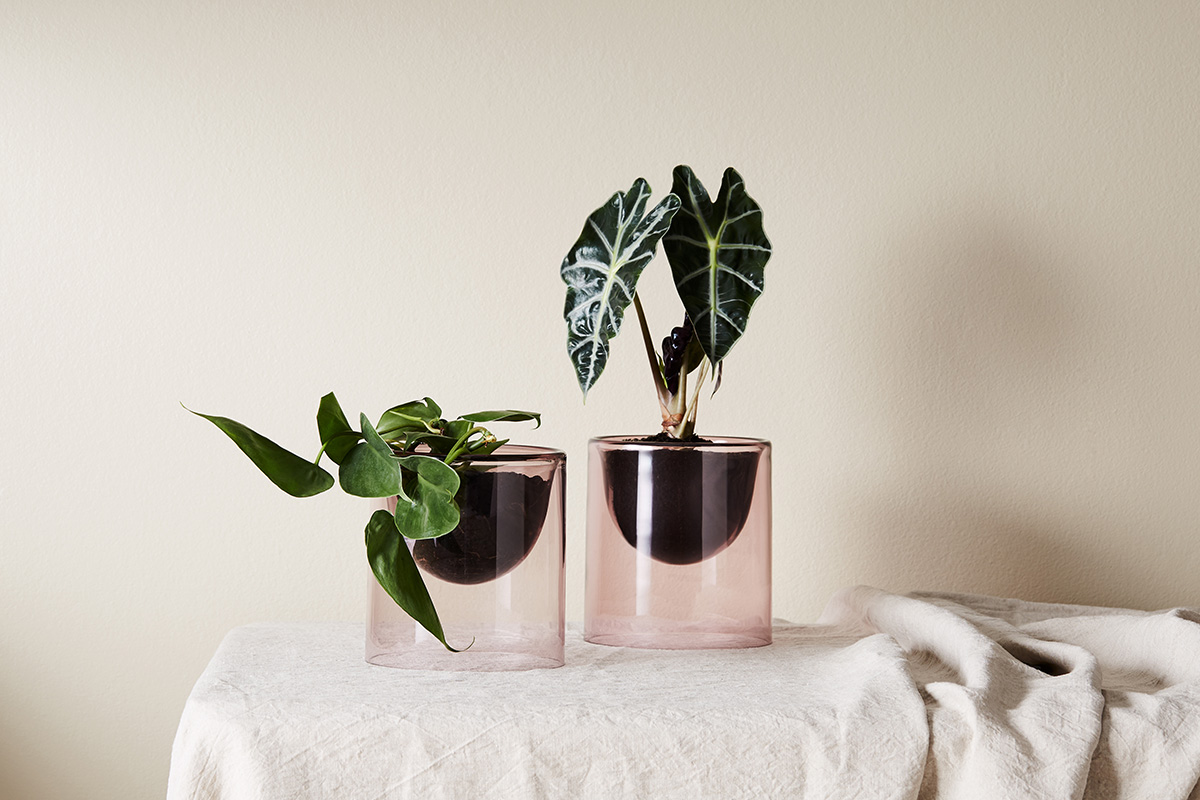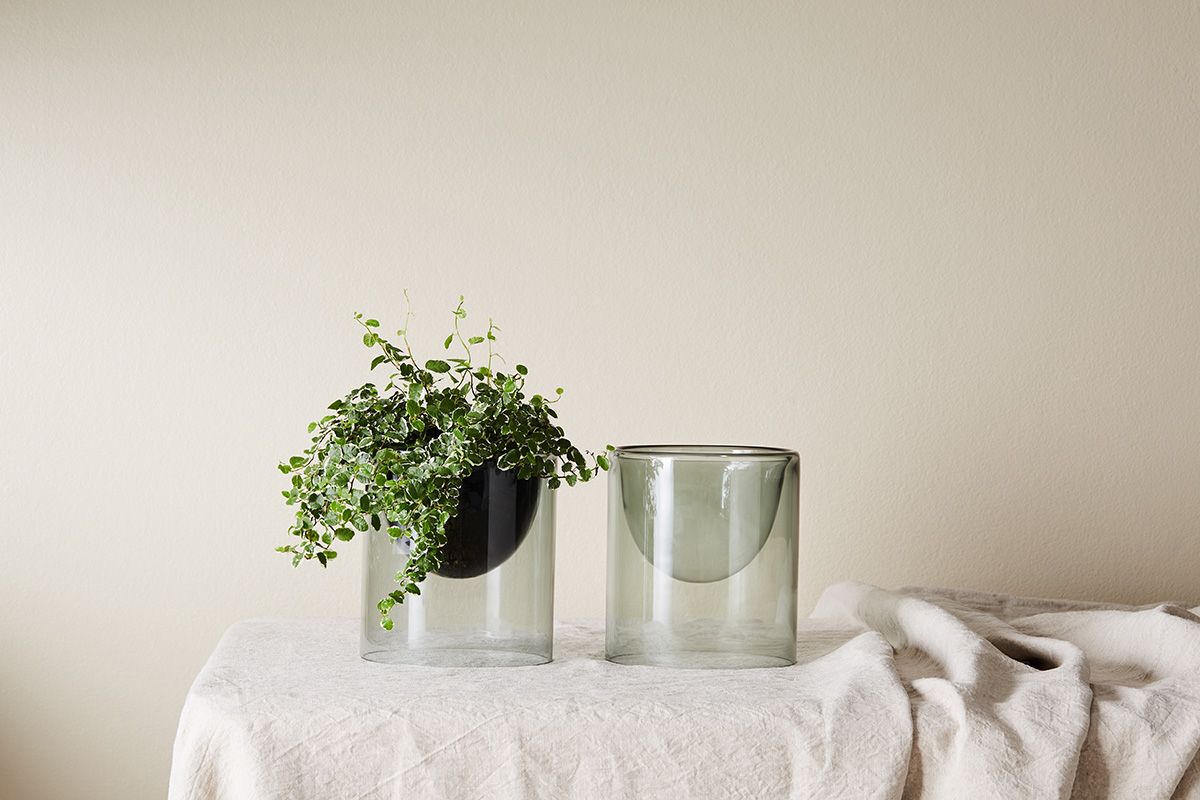 Formed from one single piece of glass, 'Lumen' is a petite tabletop vessel designed to house small plants, flowers, open-air terrariums, and other objects. 'Lumen's' functional form and use of symmetry pay homage to its popular predecessor 'Nest', which was released by IVY MUSE in 2014 and is still one of its most popular pieces today. It is available in two colour options; Shadow and Limited Edition Aubergine and arrives fully gift packaged.
"Playback" is an extensive collection which was released in June 2019 and it includes eight brand new Melbourne-made botanical wares including the 'woven hanger', a collaboration with local leather craftswoman Kym Lightfoot; wall planters 'Plant Sconce' and 'Stevie Wall Hook', designed for people who love the idea of hanging plants but not the idea of drilling into their ceiling; 'Floyd' plant stand', crafted from powder coated ribbon steel; and 'Stud Hanger', which combines leather and steel to display hanging plants to great effect.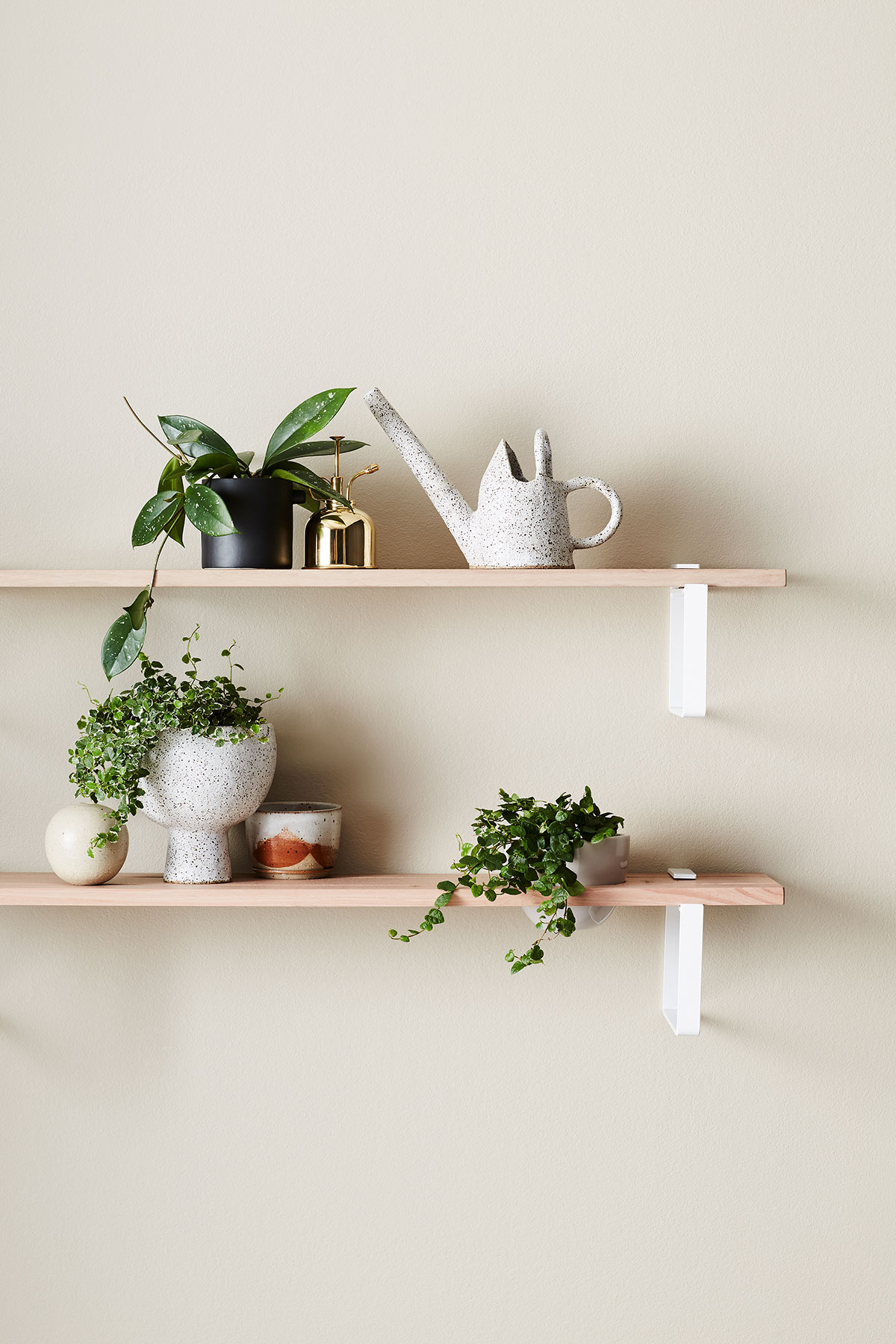 This collection draws its inspiration from the inspiring decadence of the 70s when plants really were the decoration of choice within a home.
"Having both just moved into homes built in the 60s/70s we were enveloped in the era and felt that flow through into our designs for the collection" explains co-founder Alana Langan.
'Playback' also includes a brand new plant stand, 'Chubby', which is specifically designed to pair with their 'Chubby' spun metal pots. The team also commissioned renowned Victorian potter Robert Gordon to produce an exclusive range of hand-made pots to complement the 'Playback' range. Slip-cast from stoneware and terracotta, each pot has been combined with unique glazes and are available in one size.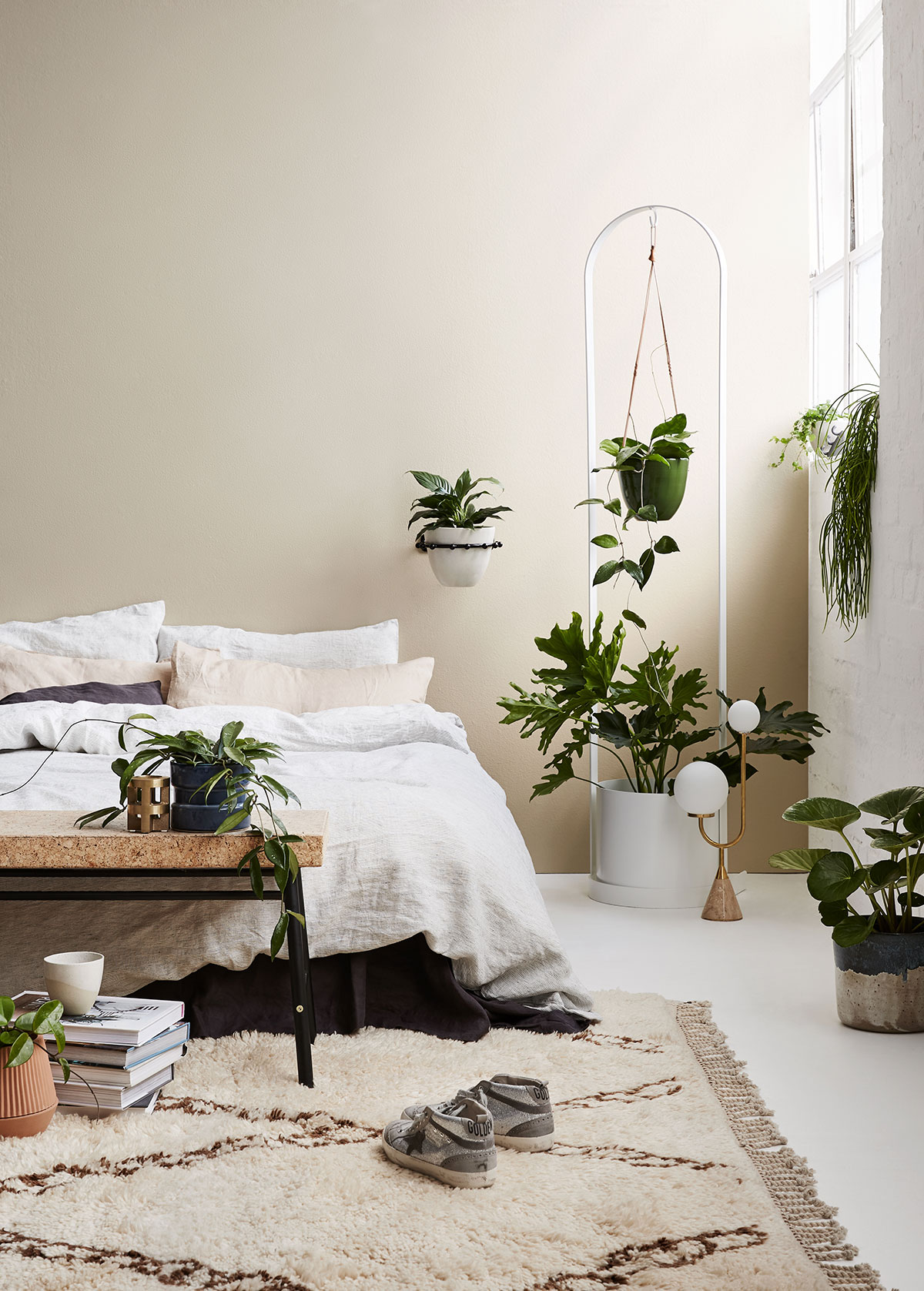 Lastly, rounding out the extensive collection is a brand new powder-coated steel plant stake 'Dot'. Perfect for taming wild plants like monstera deliciosa and philodendrons.
"'Playback' is really about maximising greenery in your space; we wanted to inspire people to get creative with how they display their plants and make the most of greenifying their space", – Jacqui Vidal, Co-Founder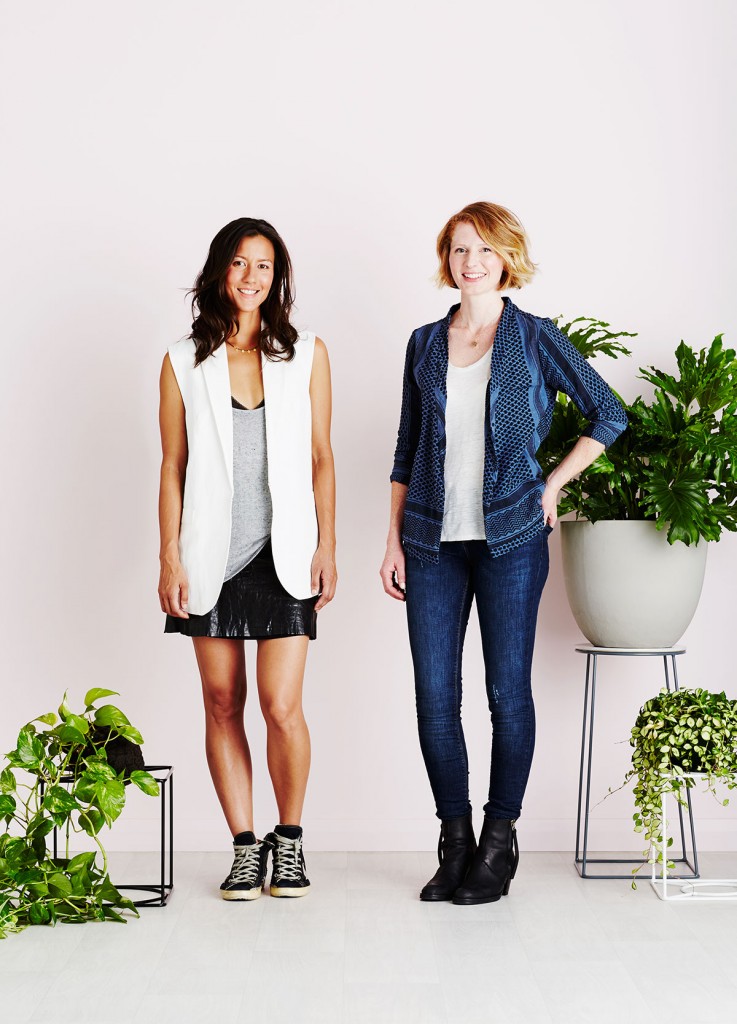 IVY MUSE is owned and founded by creative collaborators, Alana Langan and Jacqui Vidal. Alana is an interior stylist while Jacqui is the founder of 'Signed & Numbered', an art retailer. Together, they launched Ivy Muse to provide creative, modern and minimalistic plant stands. The brand, launched in the Spring of 2014, is based in Melbourne. Each piece designed and handcrafted to perfection. So if you are looking for the perfect pants for your plant, take a look at their latest collection! These amazing botanical wares can be purchased directly via www.ivymuse.com.au
Like what you see? We don't blame you. If you want more, be sure to check out our Ivy Muse Meet the Maker Profile where we take ten with co-founders Alana Langan and Jacqui Vidal.