Both shopaholics and globe trekkers, it's easy to see how a fateful Christmas in India captivated their hearts. Taken in by the energetic streets, riotous colours and artisanal products, Sage x Clare was born.
Husband and wife duo, Chris and Phoebe, had always been passionate about colour, texture and the sense that some objects have real heart. This became the crux of Sage x Clare and they started it with the aim of offering fellow interior lovers a place where they could find global treasures that are handmade, bohemian, soulful and eclectic. They have spent extensive time overseas working side-by-side with weavers, block printers, and screen printers (to name a few!) to bring Sage and Clare designs to life. Recently Sage and Clare collaborated with Thankyou, social enterprise and all round good guys, to design a new line of personal care… but we'll here more about that later. As for now, let's get to know Phoebe Bell a little better…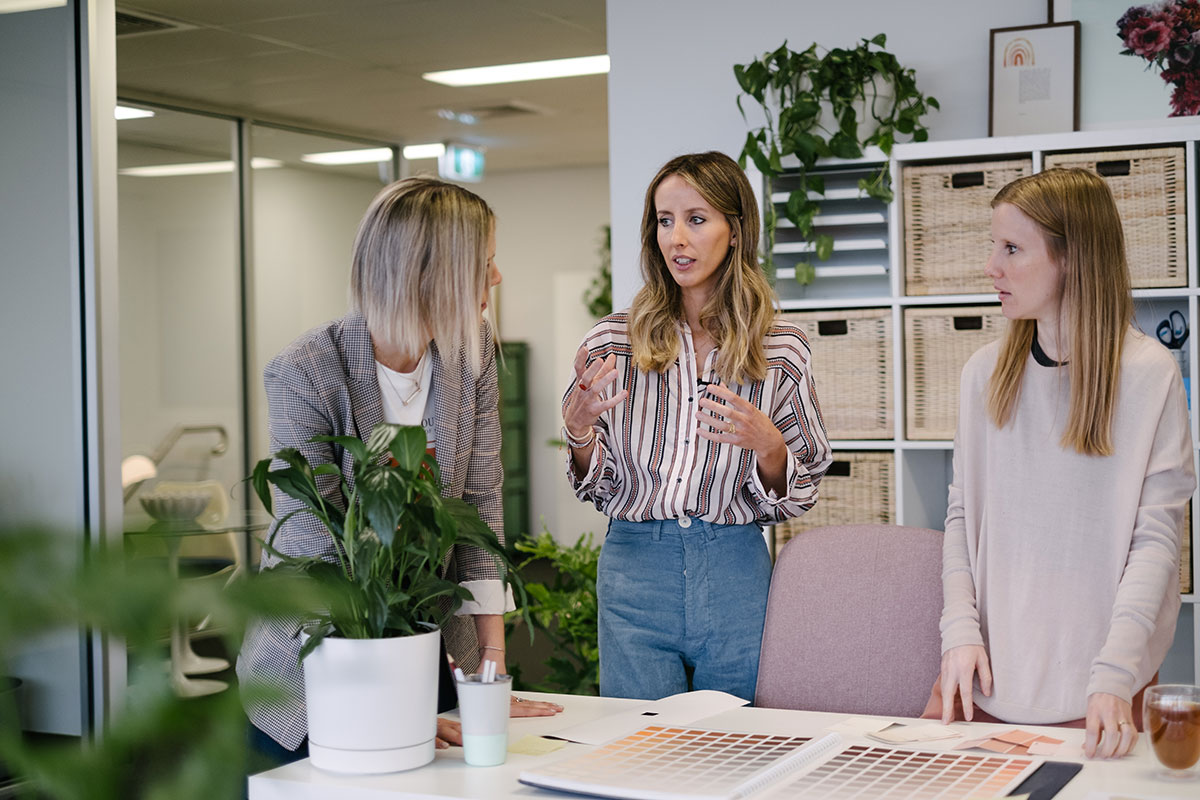 George Takes Twelve
1. Pleasantries first… Tell us about who you are and what you do?
I started Sage x Clare six years ago and have been working passionately ever since to bring joy to homes around Australia and the world with our handmade wares. I'm also a Mum to 2.5 year old Jude and live in what is best described as a 'treehouse' on the outskirts of Melbourne with my family.
2. When I was growing up I wanted to be….
Hilariously I wanted to be the next Martina Hingis. It's important to note that I have absolutely no natural sporting ability at all.
3. What is the best piece of advice you've ever received?
'This too shall pass' – this is something I often repeat to myself both when times are good and when times are tough. A reminder that life is fluid, not everything is forever, to enjoy the happy times while they last and know that the hard times will pass.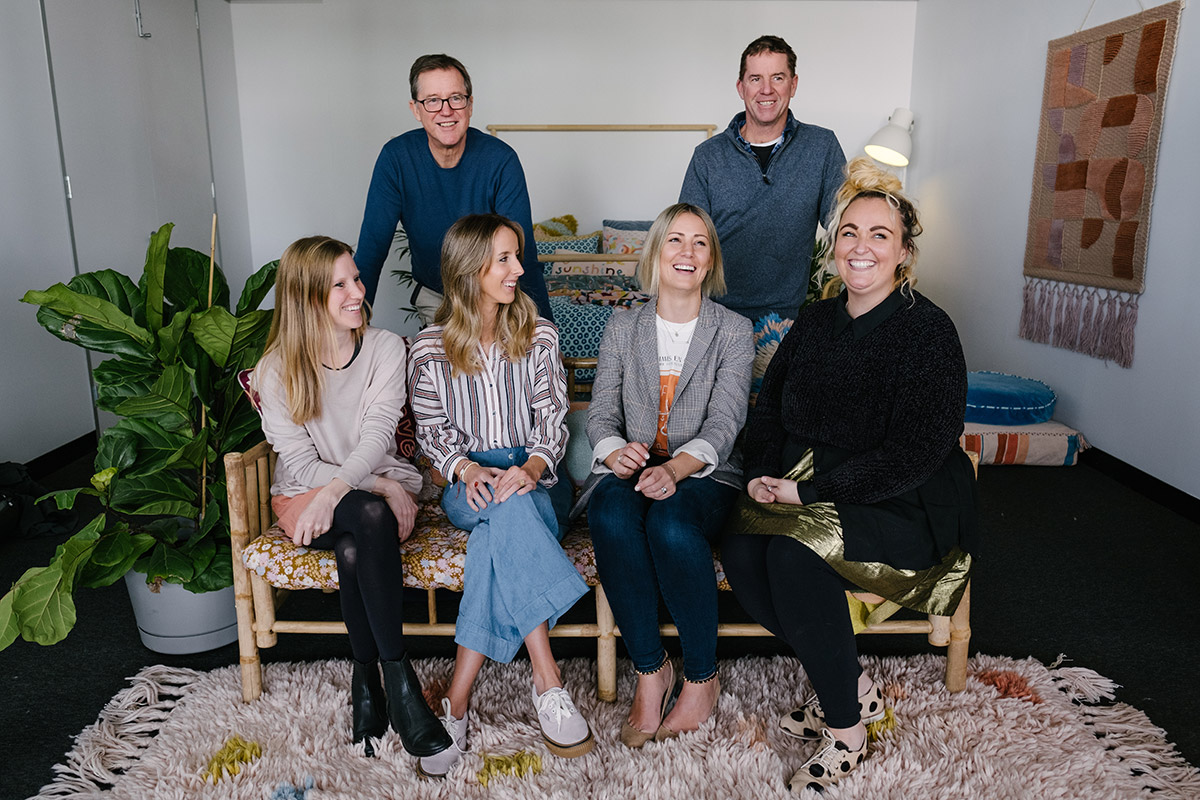 4. What is your favourite way to get the creative juices flowing?
Travel and space… two things I wish I had more of but which really help to get the creative juices flowing. When I get to step out of my usual routine, visit someplace new or have a few hours to contemplate life and think, that's when the ideas flow and I feel creatively inspired.
5. What does your average work day look like?
I wake with my son Jude and usually have a little snuggle in bed overlooking misty, treetop views before getting him ready for childcare and then jumping in the car to work. We've just moved into a bright and airy new office/showroom space, which I love to be in. I get into work and have brekky while scanning through emails before chatting with my team on what we've got going in. This often involves some design work for new ranges, plenty of social media, emails and more emails, liaising with our production team in India, planning photo shoots and trade fairs as well as a fair bit of boring accounting work (sadly). I'm terrible at tearing myself away from tasks at hand so my team usually have to remind me to eat lunch late in the afternoon! I usually leave in a mad rush, always wondering where the day has gone, and feeling guilty that I'm running late to pick Jude up, AGAIN.
6. If you could invite any five celebrities to dinner, who's dining?
Louis Theroux, Kevin McCleod, Seth Godin, Oprah and Isabel Marant.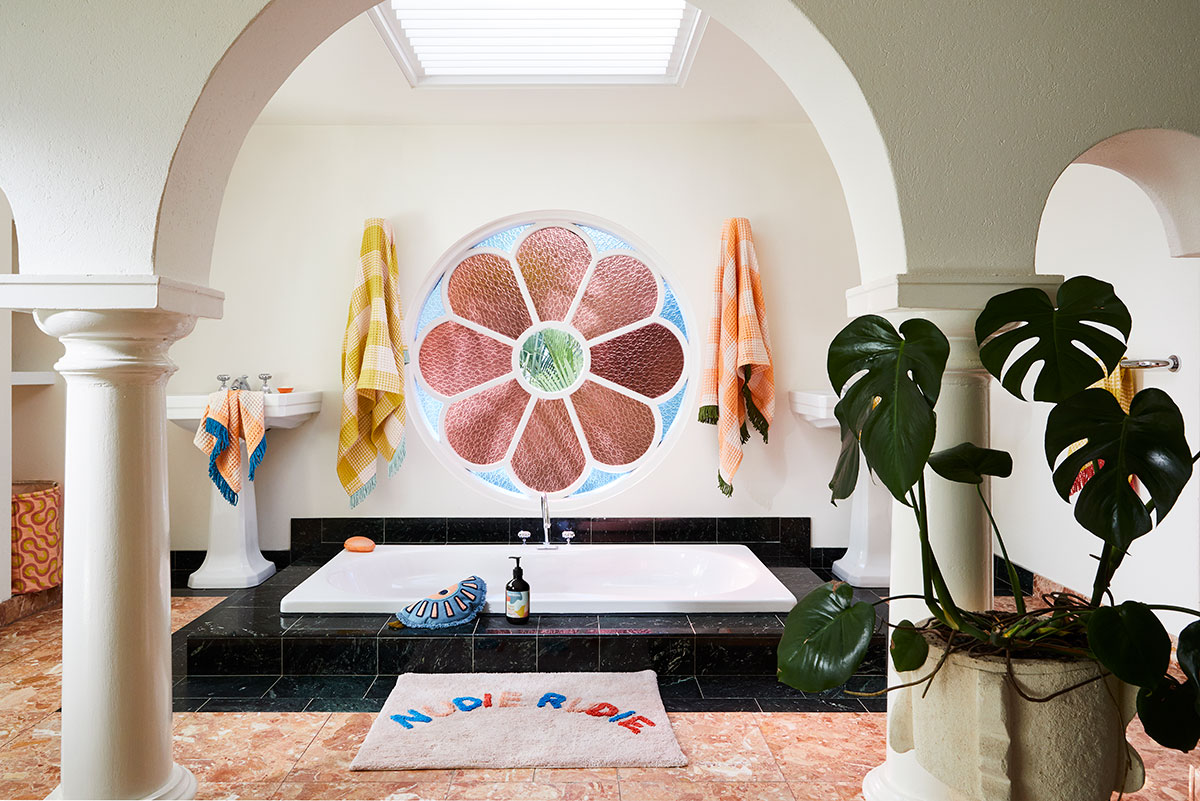 "There is a mutual learning that occurs between us and our artisans – they teach us their lifelong trade and we teach them how these traditional techniques can also lend themselves to modern design. It's the perfect match!" – Phoebe & Chris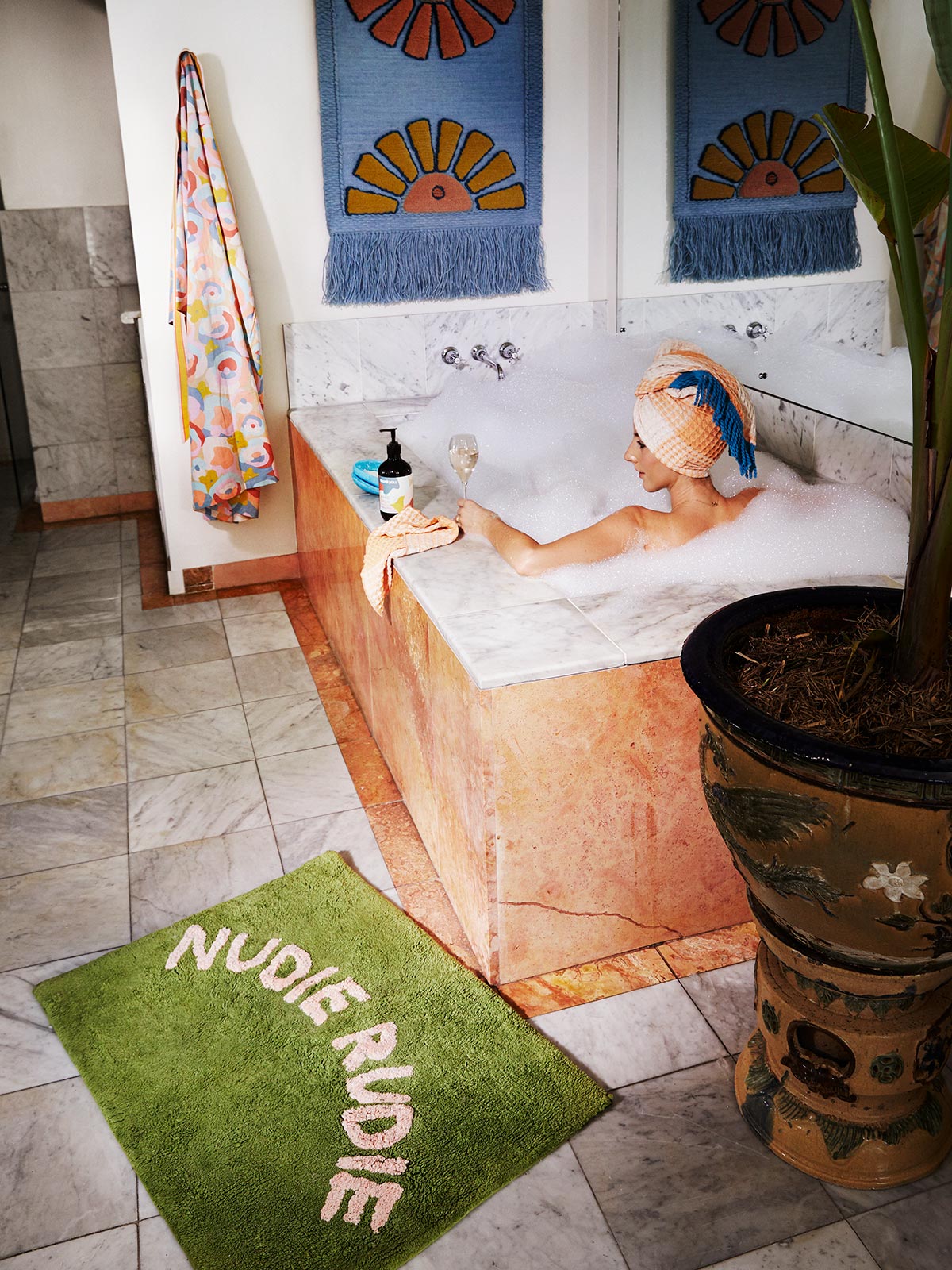 7. What was the last rule you broke?
Rather embarrassingly, I ran from the Jetstar boarding crew when they asked to weigh my VERY overweight cabin bag. She got distracted for a second and turned back to find me gone 🙂
8. What's one thing people may not know about you?
If Sage x Clare doesn't work out, I'd consider a career as a paramedic or ER doctor.
9. What was the last movie you saw and was it any good?
I just watched The Inventor: Out For Blood in Silicon Valley. It's about the rise and fall of Elizabeth Holmes and her start up, Theranos. I love a good documentary, and this is a fascinating look into the world of Silicone Valley and how startups are often just smoke and mirrors.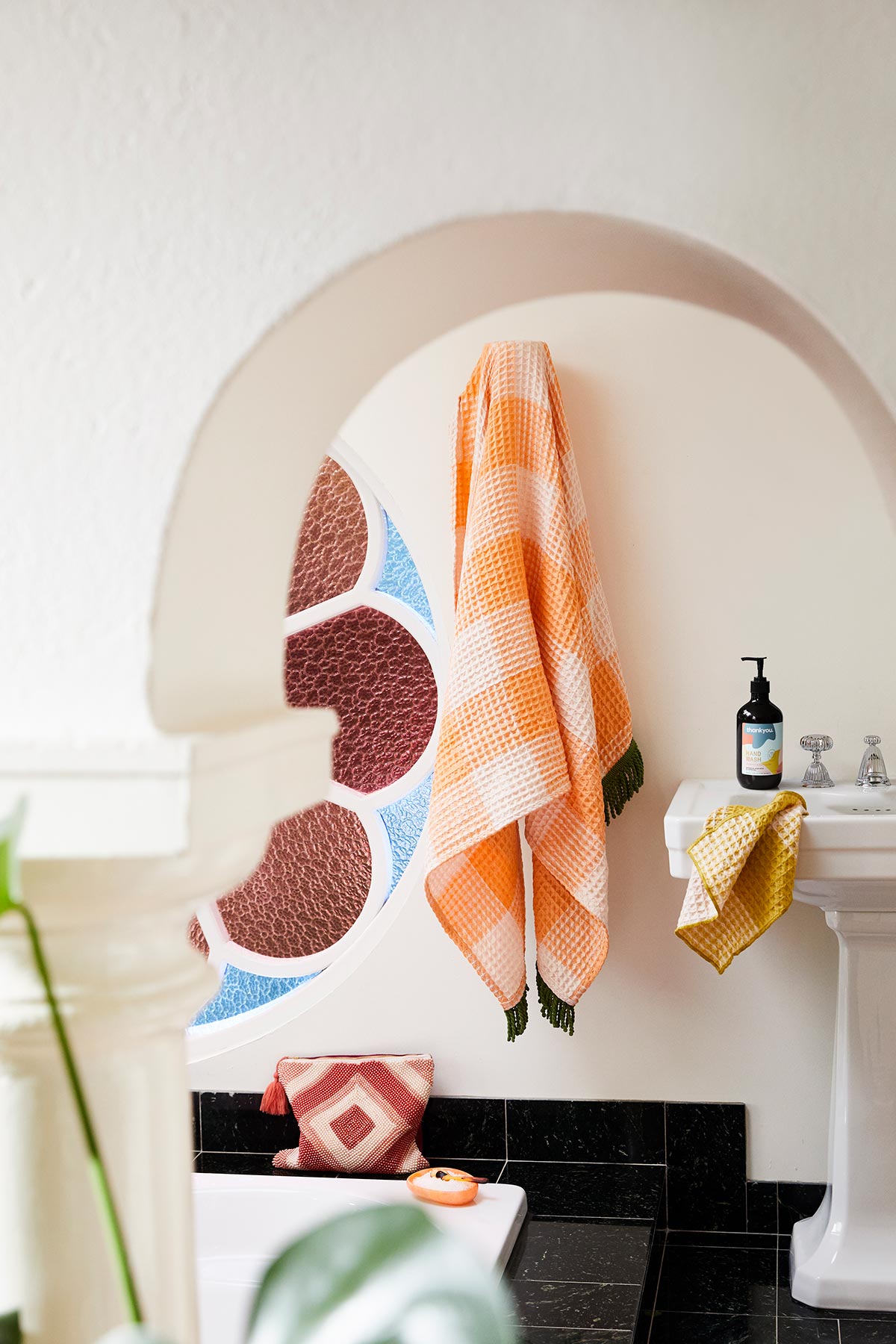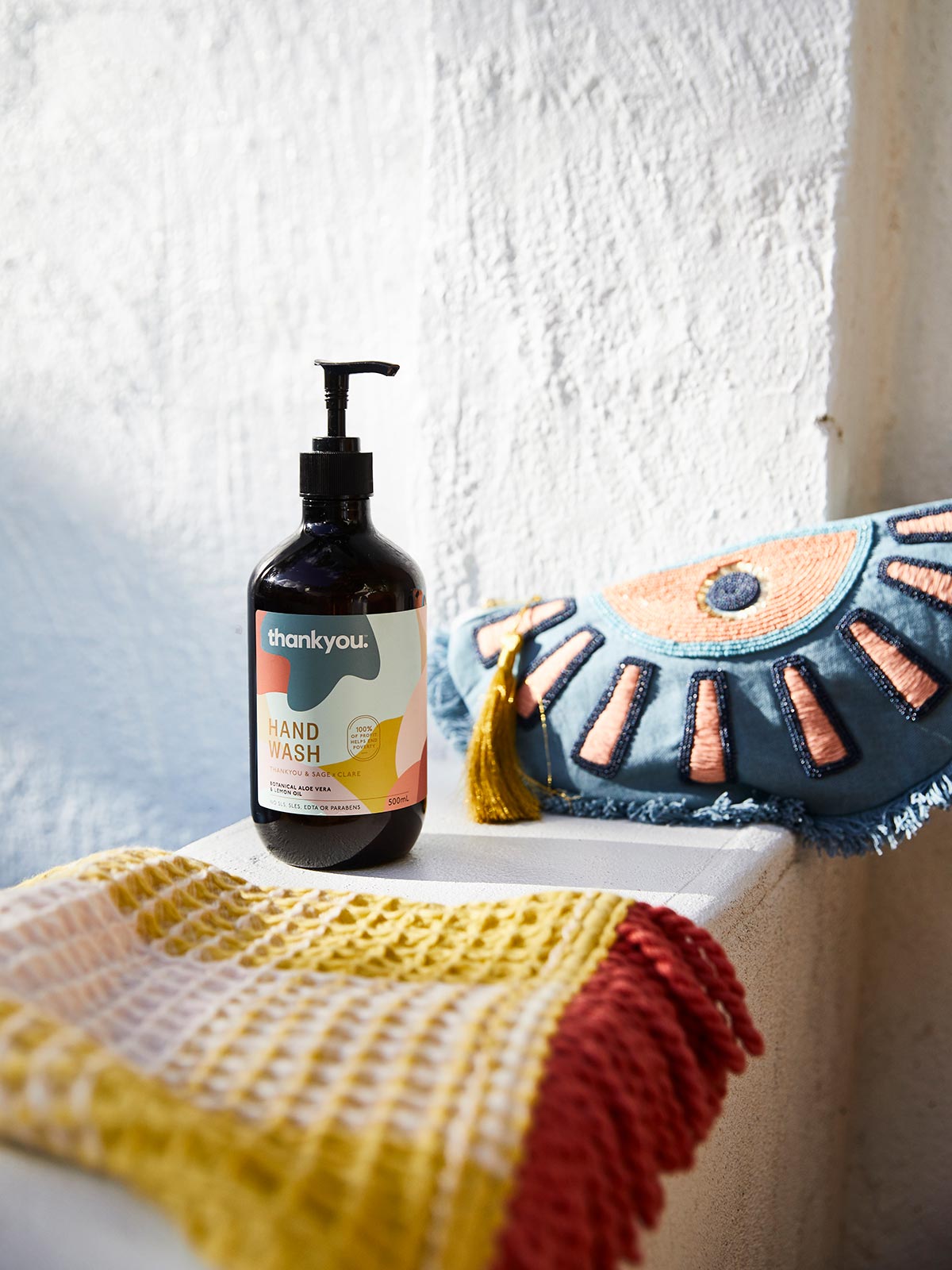 10. You've got a week off… where are you headed?
Ooooh, I've been threatening to get to Sri Lanka for some time now, so I think I'd head there.
11. What's your favourite project/design so far and why?
My latest collaboration with Thankyou has been particularly special. Partnering with a like-minded brand with heart who do great things in this world feels like more than just a commercial collaboration – it's a project that I'm most proud and passionate about.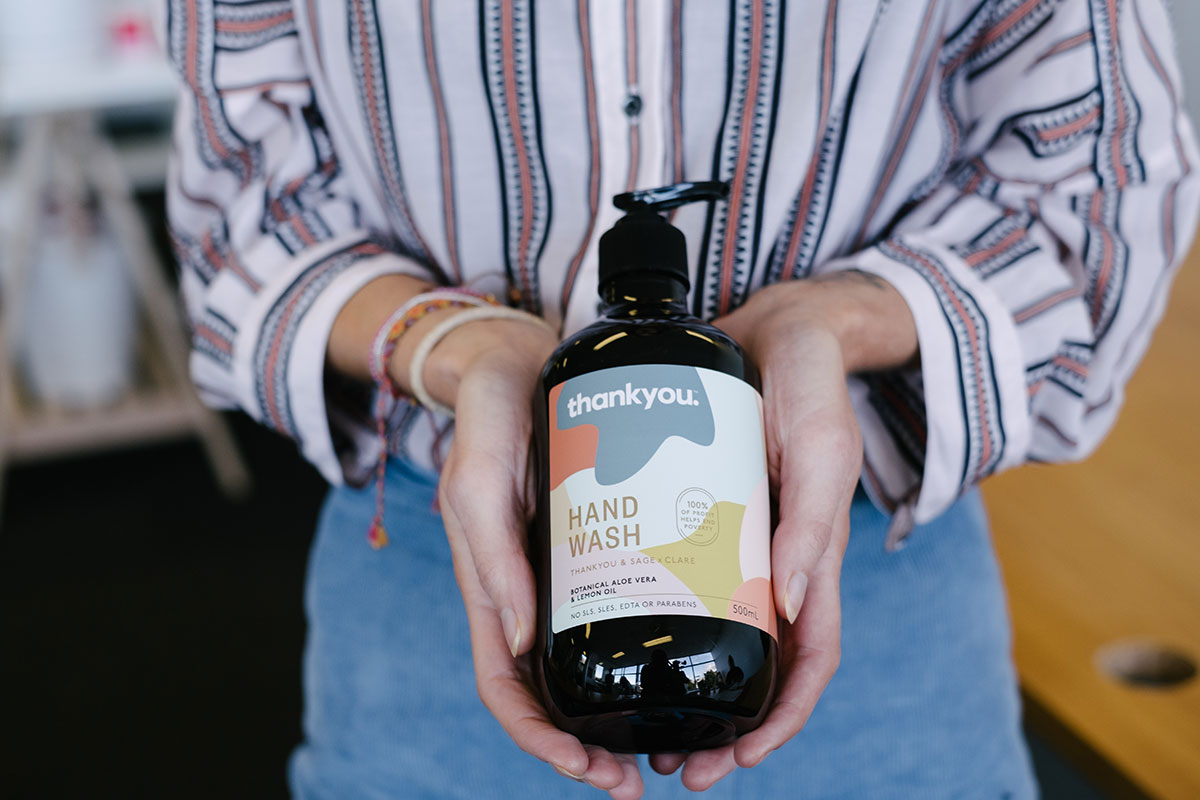 12. What's next for you? Any exciting new projects in the pipeline…
Just keepin' it real and continuing to improve and innovate. There's no resting on our laurels at Sage x Clare!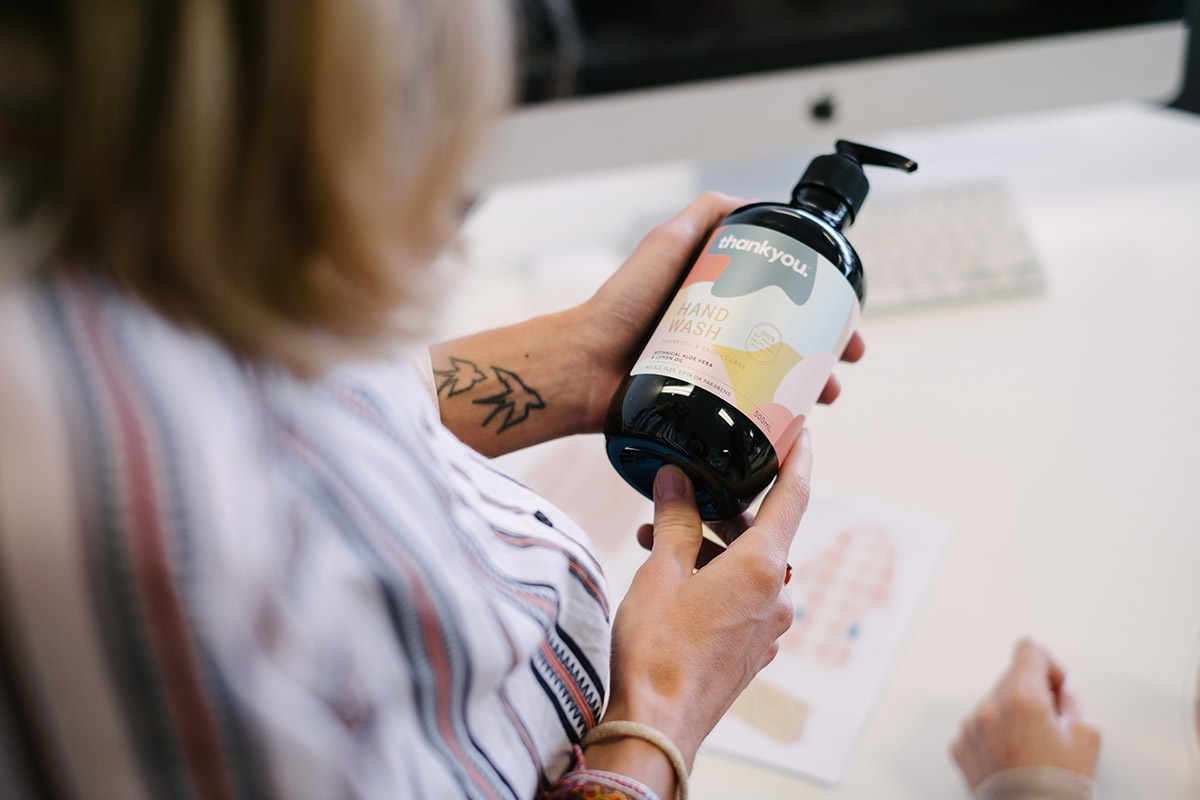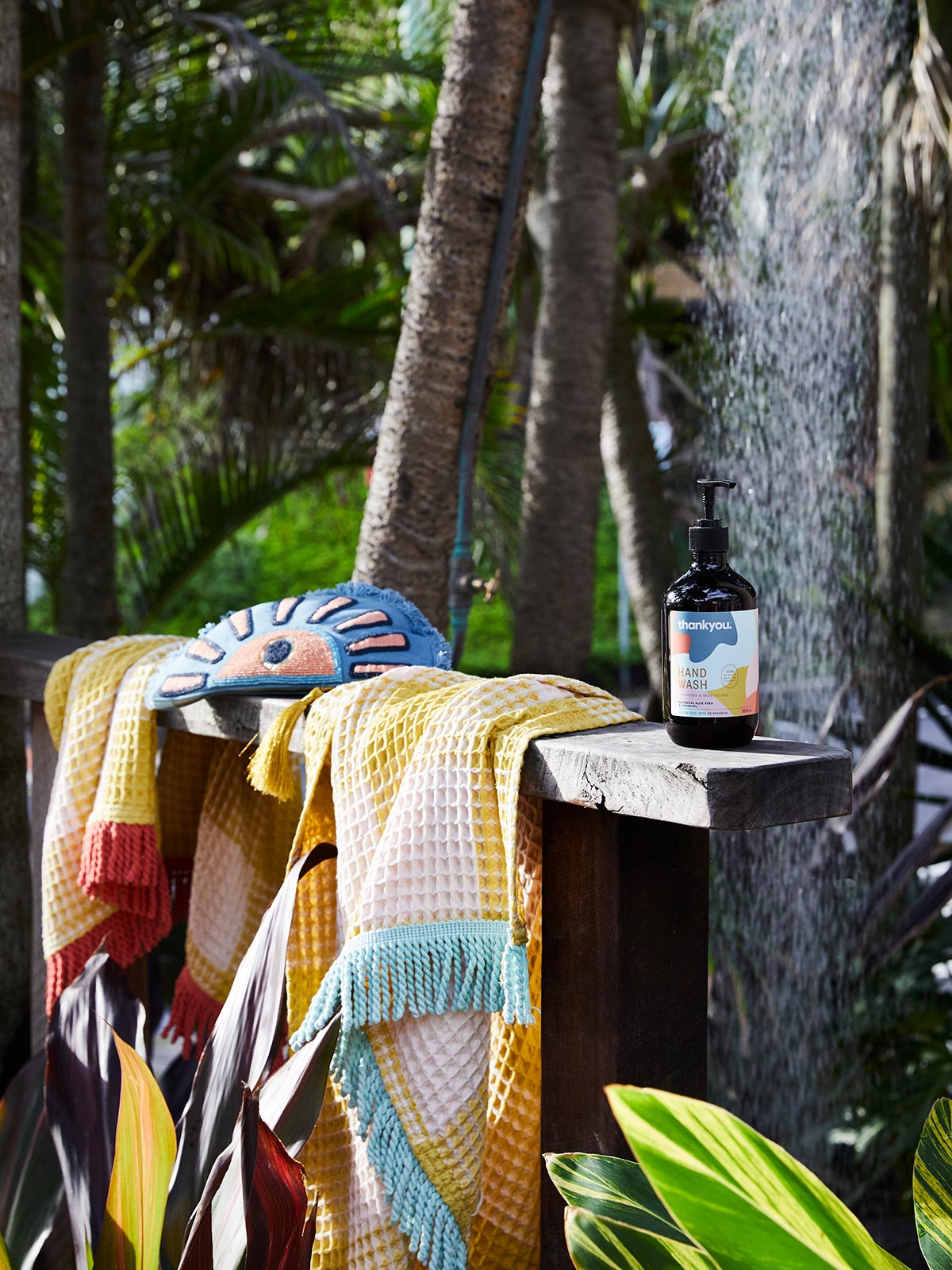 Meet the Maker Radio
'Sage x Clare Beats' Playlist
"What we listen to at work has become rather contentious and heaven forbid you're in charge of the music when a bad song comes on. If it were up to me, it'd look like this. It's varied, I know!!" – Phoebe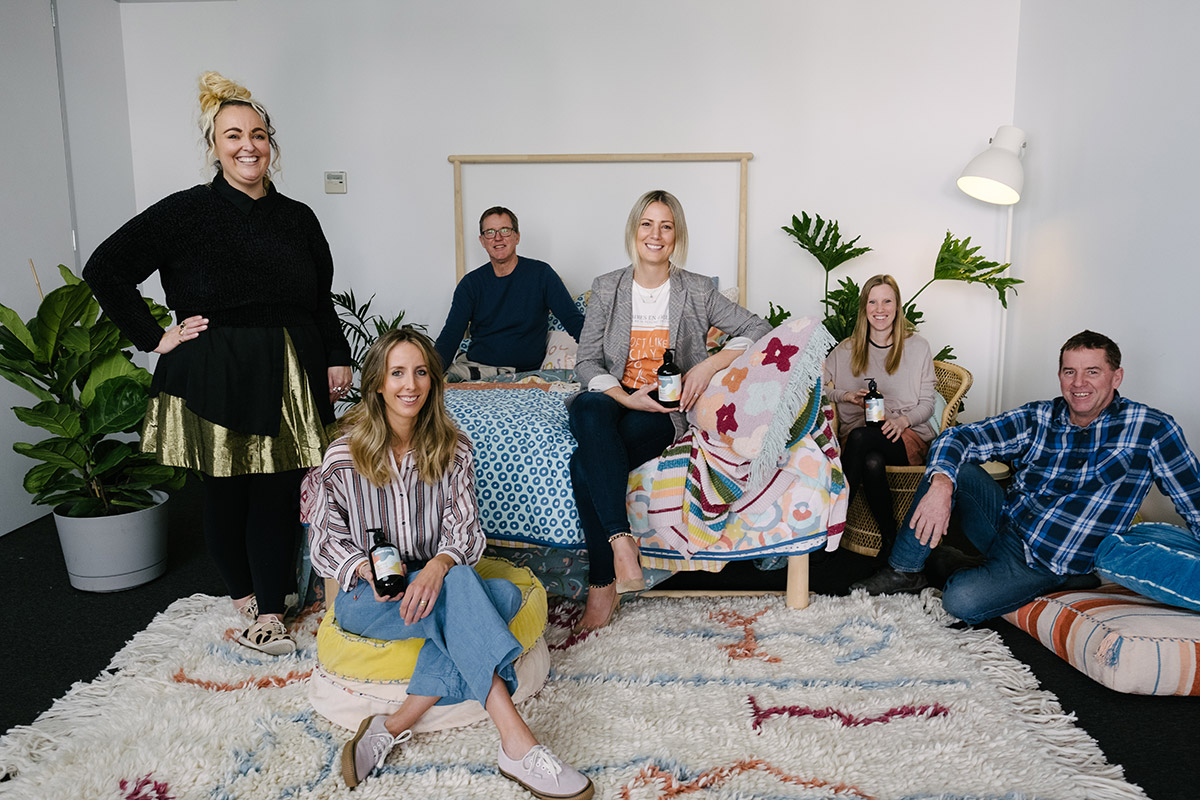 Where to find her
Name: Phoebe Bell
Business Name: Sage x Clare
Job Title: Founder
Website: www.sageandclare.com
Instagram: @sageandclare
Facebook: www.facebook.com/sage.clare/
Pinterest: www.pinterest.com.au/sageandclare/