The aptly named Pinterest House by Sandy Anghie Architect is an addition and renovation of an existing timber bungalow built in the early 1900s in Shenton Park, Western Australia. The interior and exterior design was inspired by the owners' collection of beautiful images found on Pinterest, which was amazingly put together and brought into existence by the collaborative working relationship between the architect and homeowner.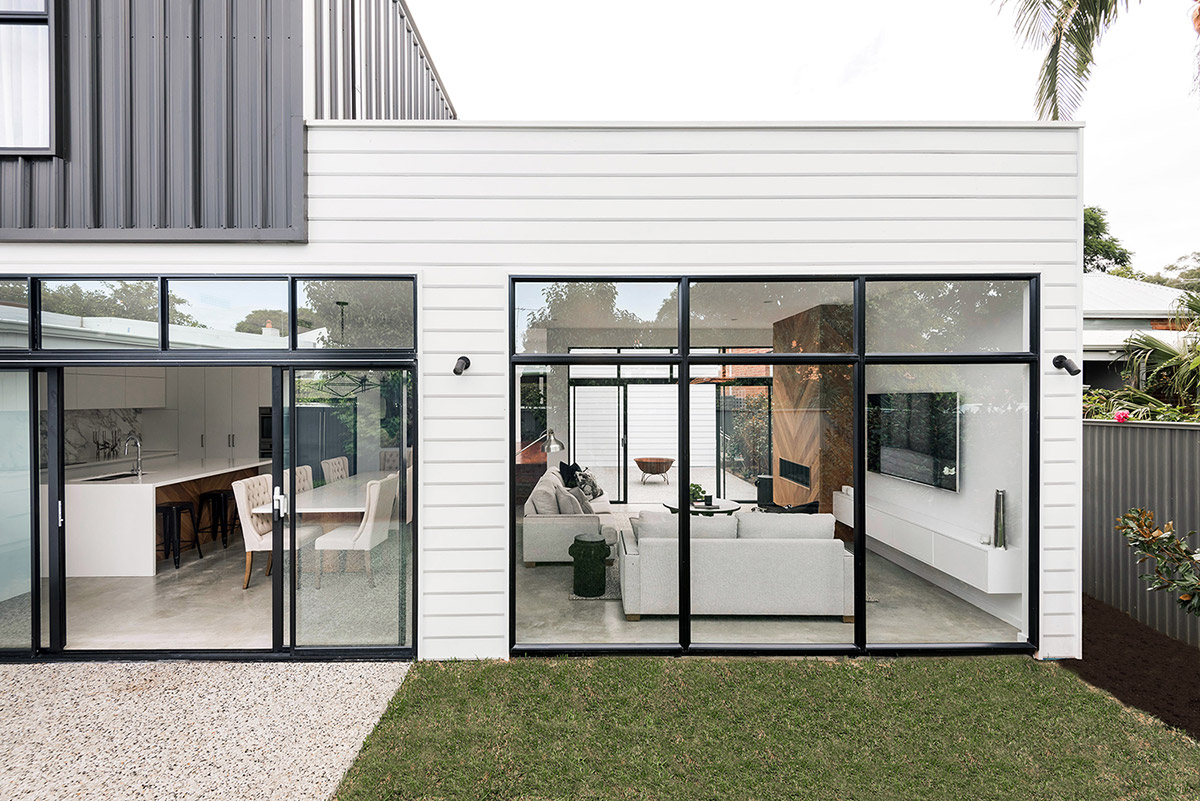 The brief was to incorporate a new living/kitchen space from the old one which was not only very small but also quite dark and gloomy. This addition was separated from the original house to allow northern light to the main living spaces. Large glass panel windows through to the courtyard ensure the passage through the house that connects the old and new areas is full of natural light, and also provides cross ventilation and a great connection with the garden.
This addition was kept hidden from the streetscape to preserve the established neighbourhood character of the suburb in which the home is located. There was only a hint of the new build visible from the outside and other alterations were flawlessly concealed.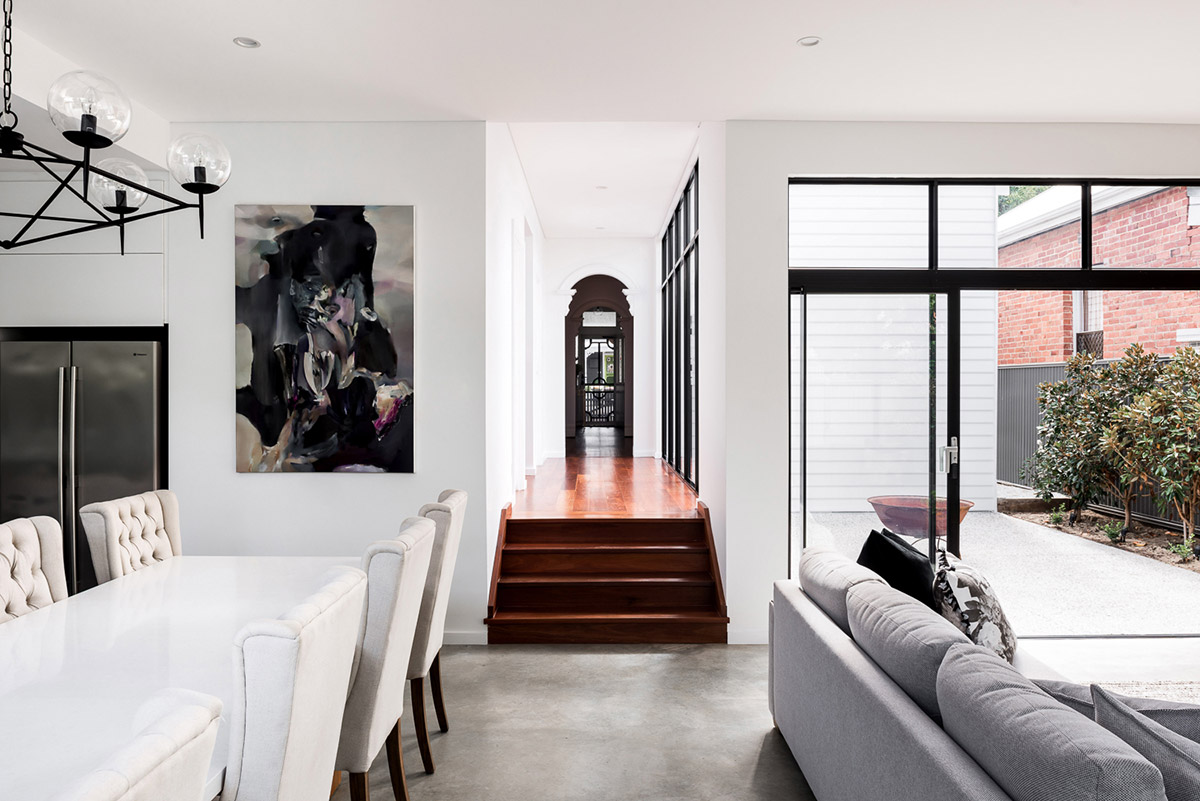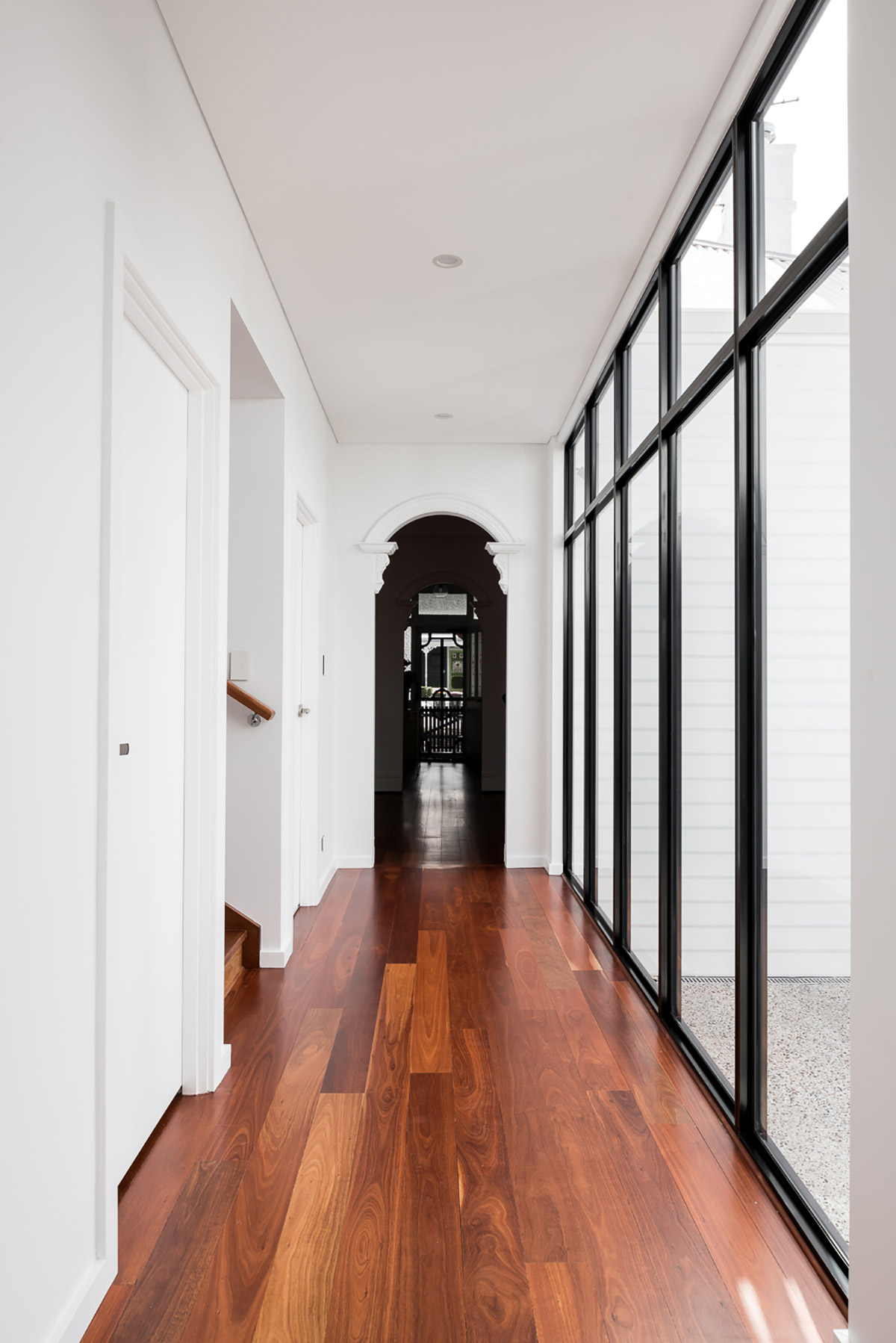 The connection with the garden was also increased, the backyard can now be seen the moment you step in the front door, and the courtyard breaks the journey as you walk through the central corridor of the home to the new kitchen and living area.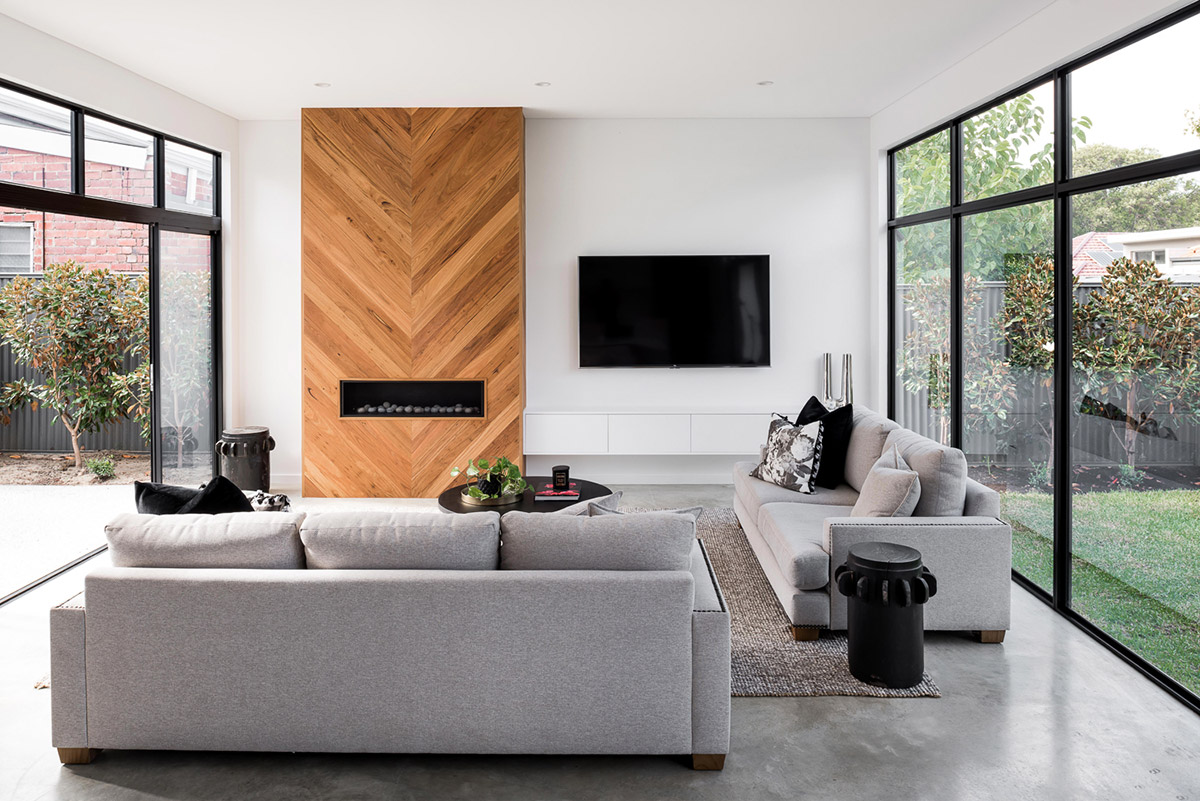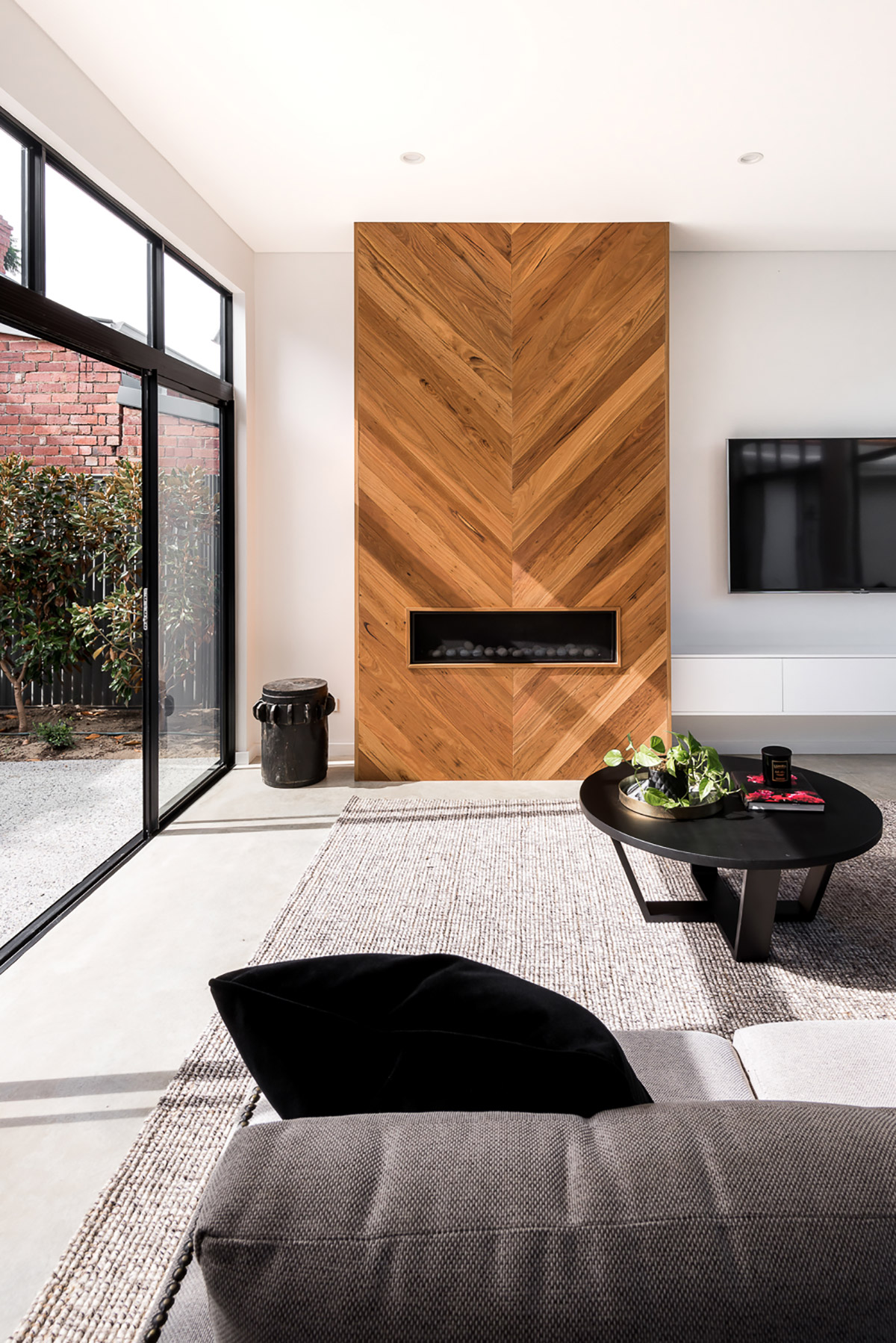 The design scheme allows for a connection in the architecture between the old and new, for example, in the scale, in the materials, in the pitch of the roof. On the other hand, the quality of light and spaciousness made possible by the new addition was a strong contrast to the existing house.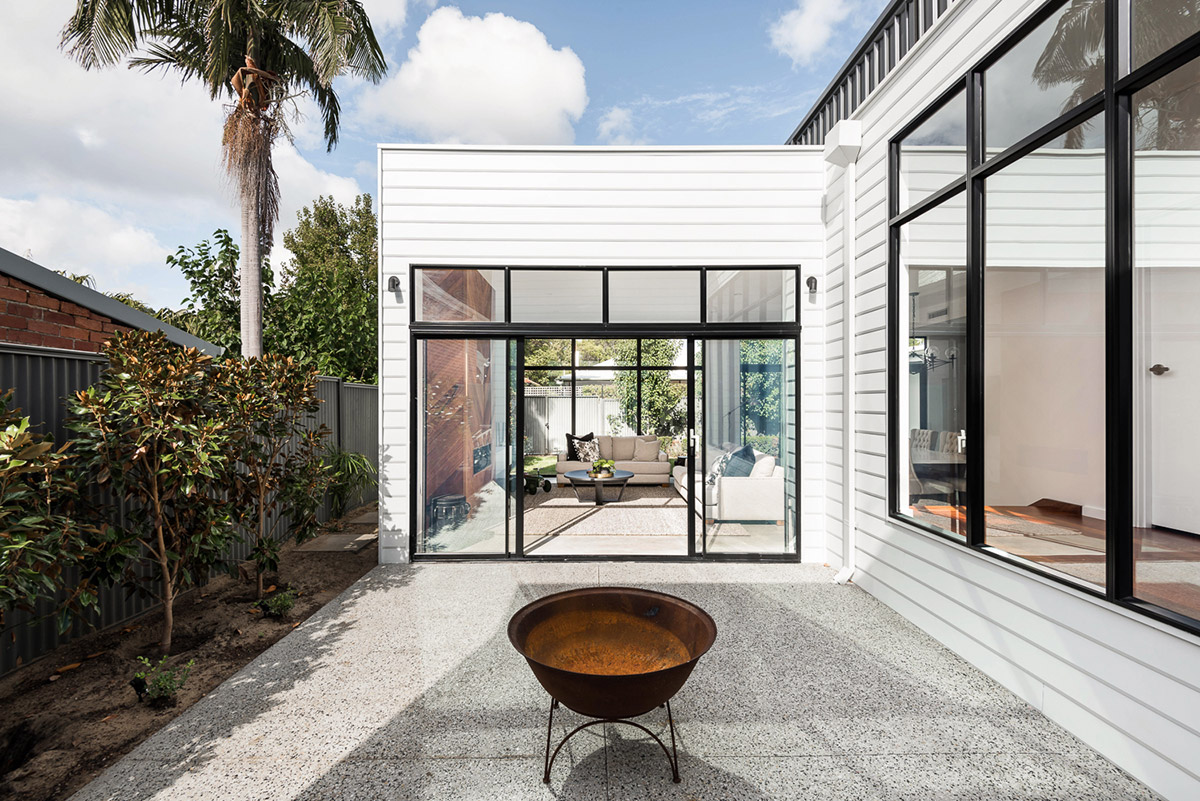 The scheme developed around the idea of continuing the feel of light, spaciousness, and connection to the outdoors which was also requested by the clients. The addition and renovation created spaces that were enjoyable, light and interesting, allowing the inhabitants to be able to come in and incorporate their own taste.
"​The owners took over when it came to interior selections, making the house their own. The selection of crisp white cabinet work and concrete floors in the new build provide a beautiful contrast to the character of the original house." – Sandy Anghie Architect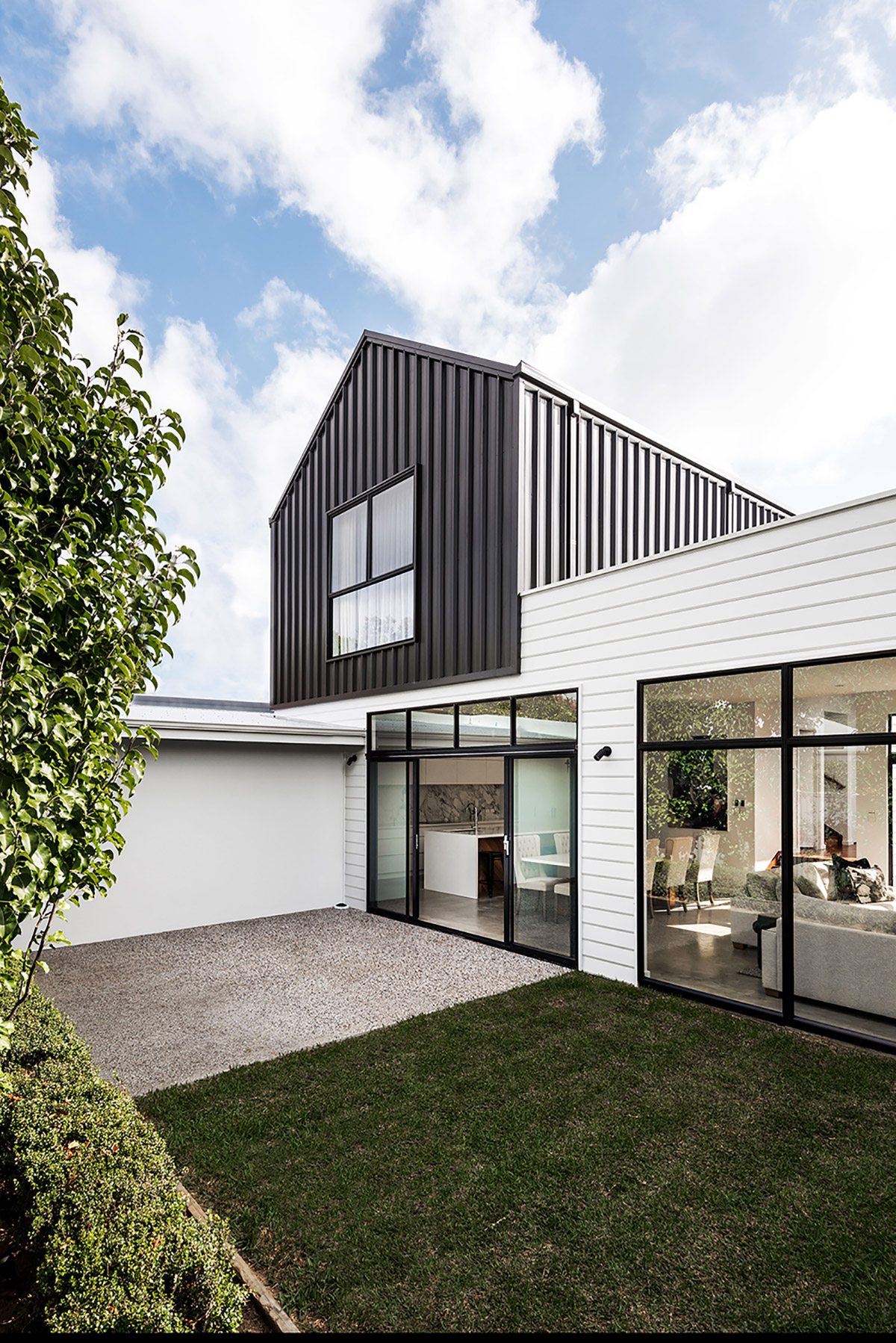 Overall, the design and execution of the new addition was a huge success. Sandy Anghie Architect showcased the beauty of renovating a home and blended it perfectly with the existing structure to create a new experience for the clients without having to disregard the essence of its past. Two thumbs up!
House Project: Pinterest House
Architect: Sandy Anghie Architect
Location: Shenton Park, Western Australia
Type: Renovation
Photography: Dion Robeson