Situated on an enviable site directly opposite the dunes of Peregian Beach in Sunshine Coast, Australia, Pandanus designed by Queensland-based architectural studio Sparks Architects is a new home that provides a multitude of different indoor and outdoor spaces to suit all seasons, and a mix of family and private activities. The main challenge was to get the structure high enough to capture the sea views over the dunes without exceeding the statutory height limits or blocking all of the neighbour's views. Let's take a closer look…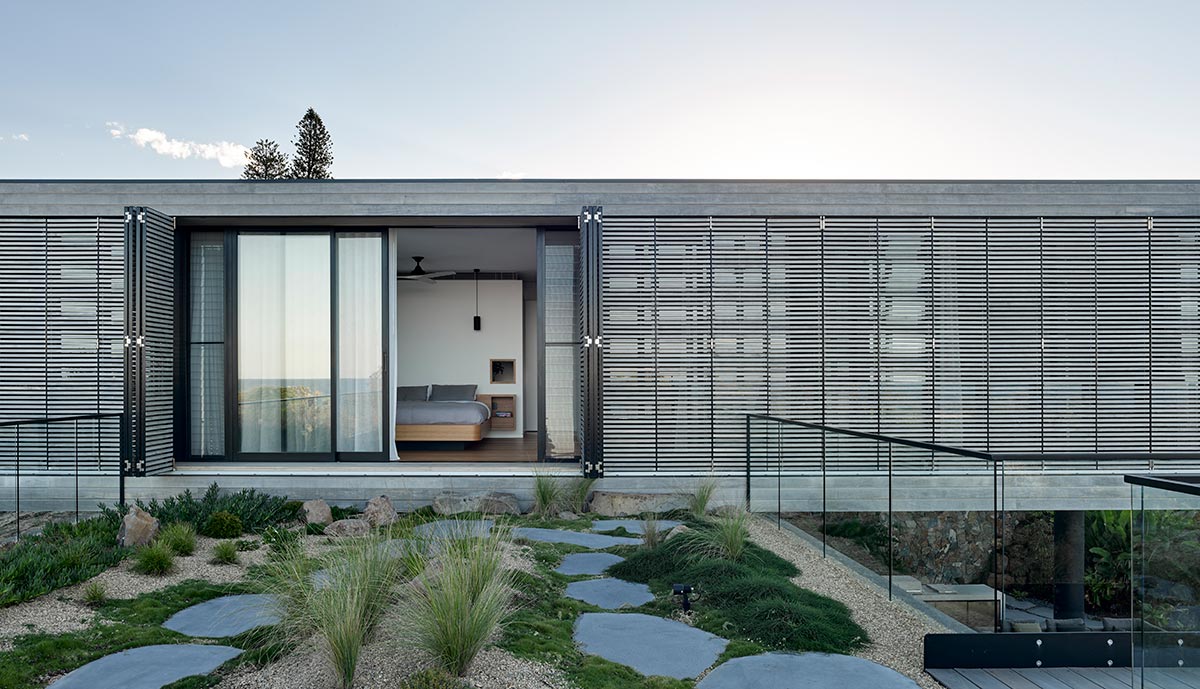 "Many coastal homes sacrifice passive solar principles in order to maximise their eastern ocean views, but this home actually orients the outdoor living to a large covered northern terrace whilst still maintaining the ocean views. The bedrooms are all oriented towards the ocean and incorporate full height windows and doors, but these are protected by folding timber shutters at the edge of the balconies." – Sparks Architects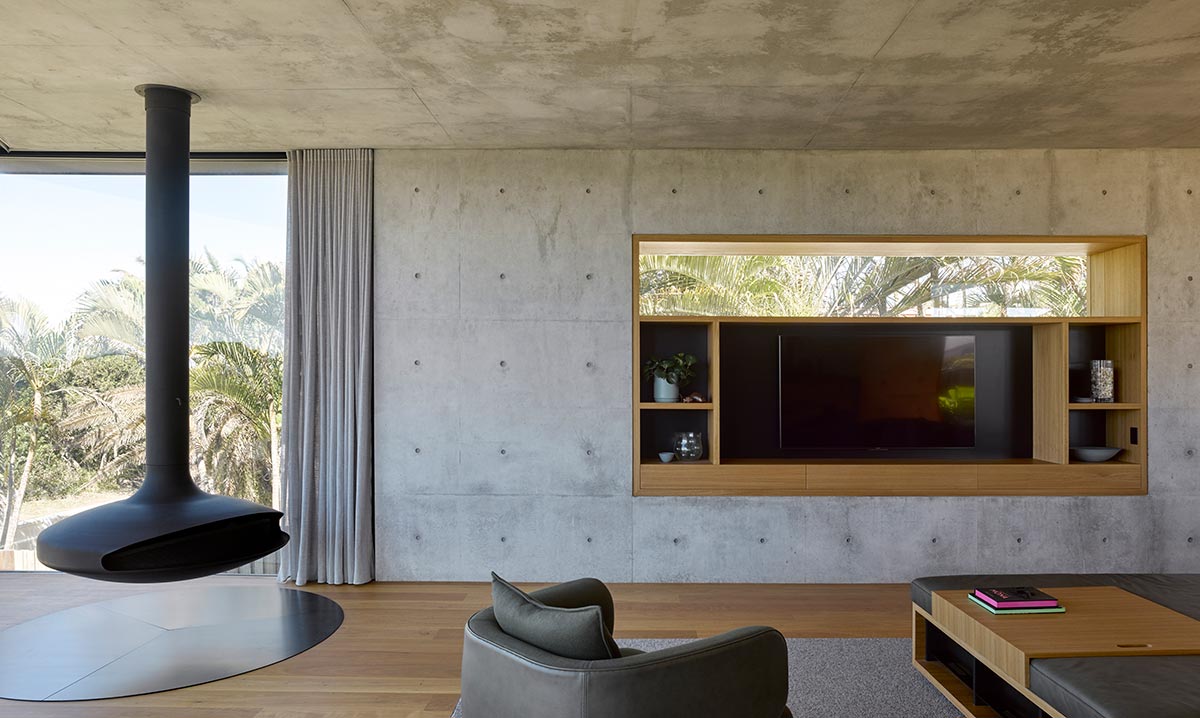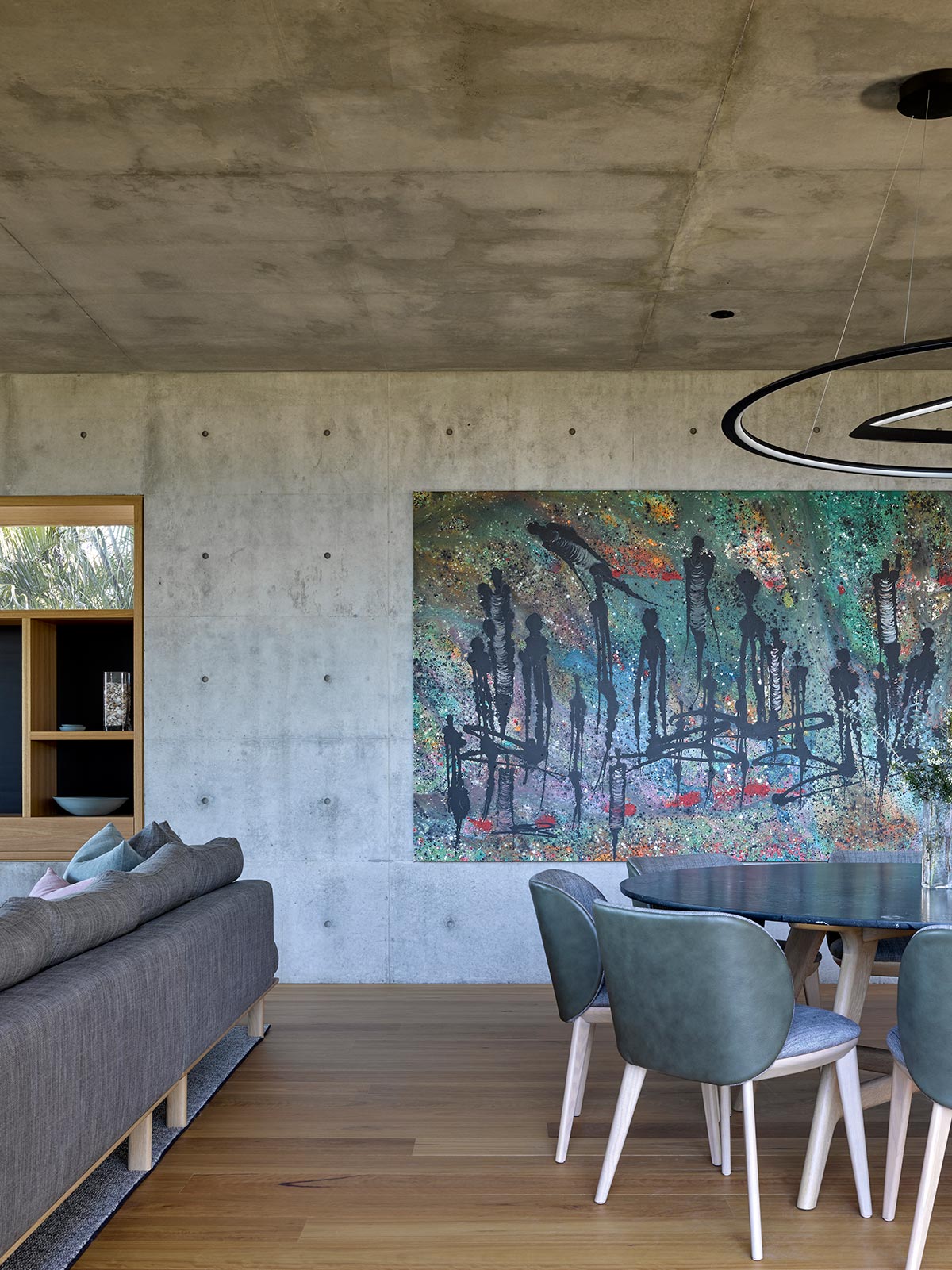 This private beach retreat was created for a family who enjoys outdoor living and entertaining, so it's pertinent to the brief that this home has the ability to create spatial connections through any given weather. The structure and void within the building interact with the elements to create natural comfort; inviting warming winter sun, blocking out the hot summer sun and catching prevailing cool breezes.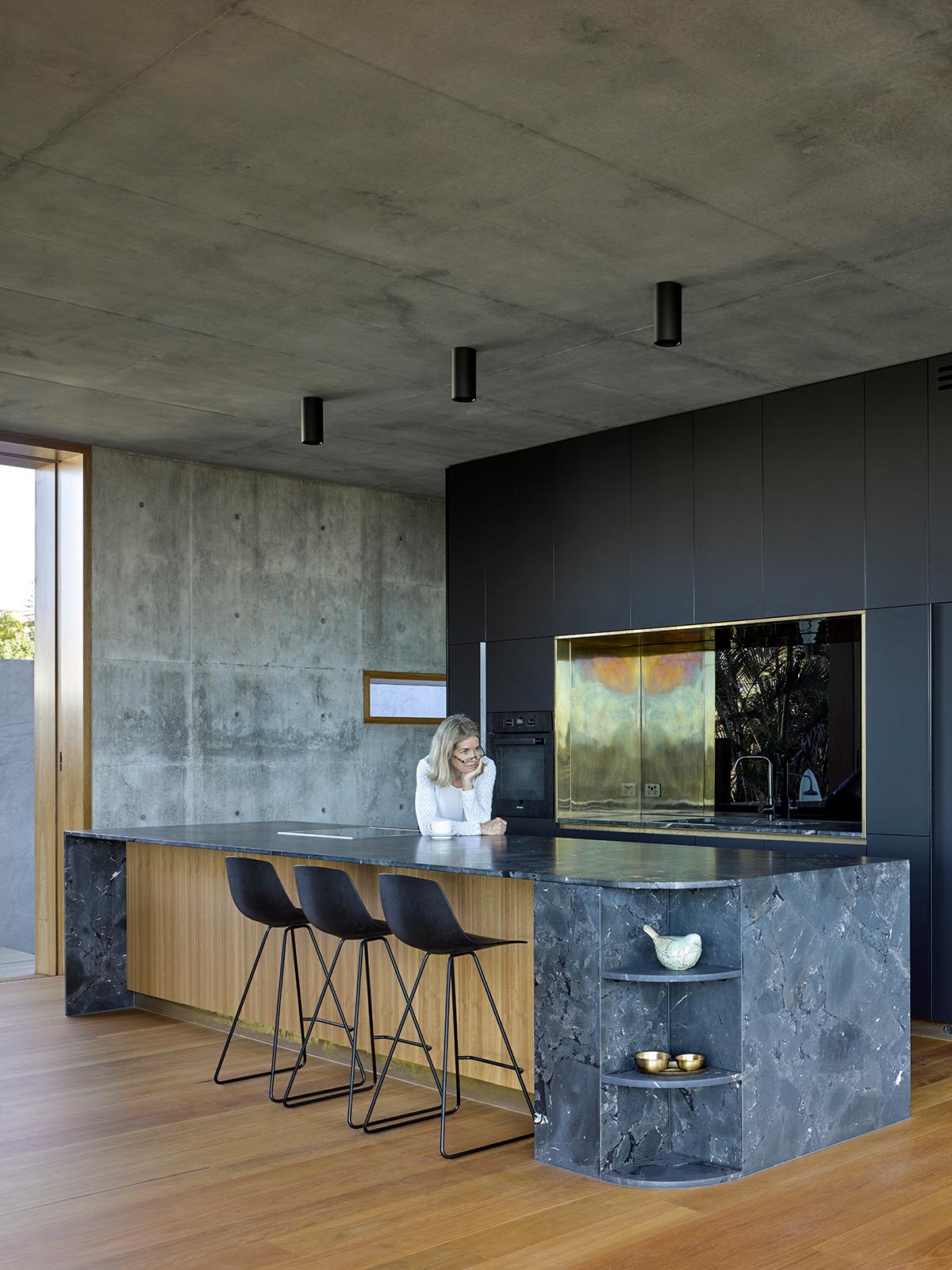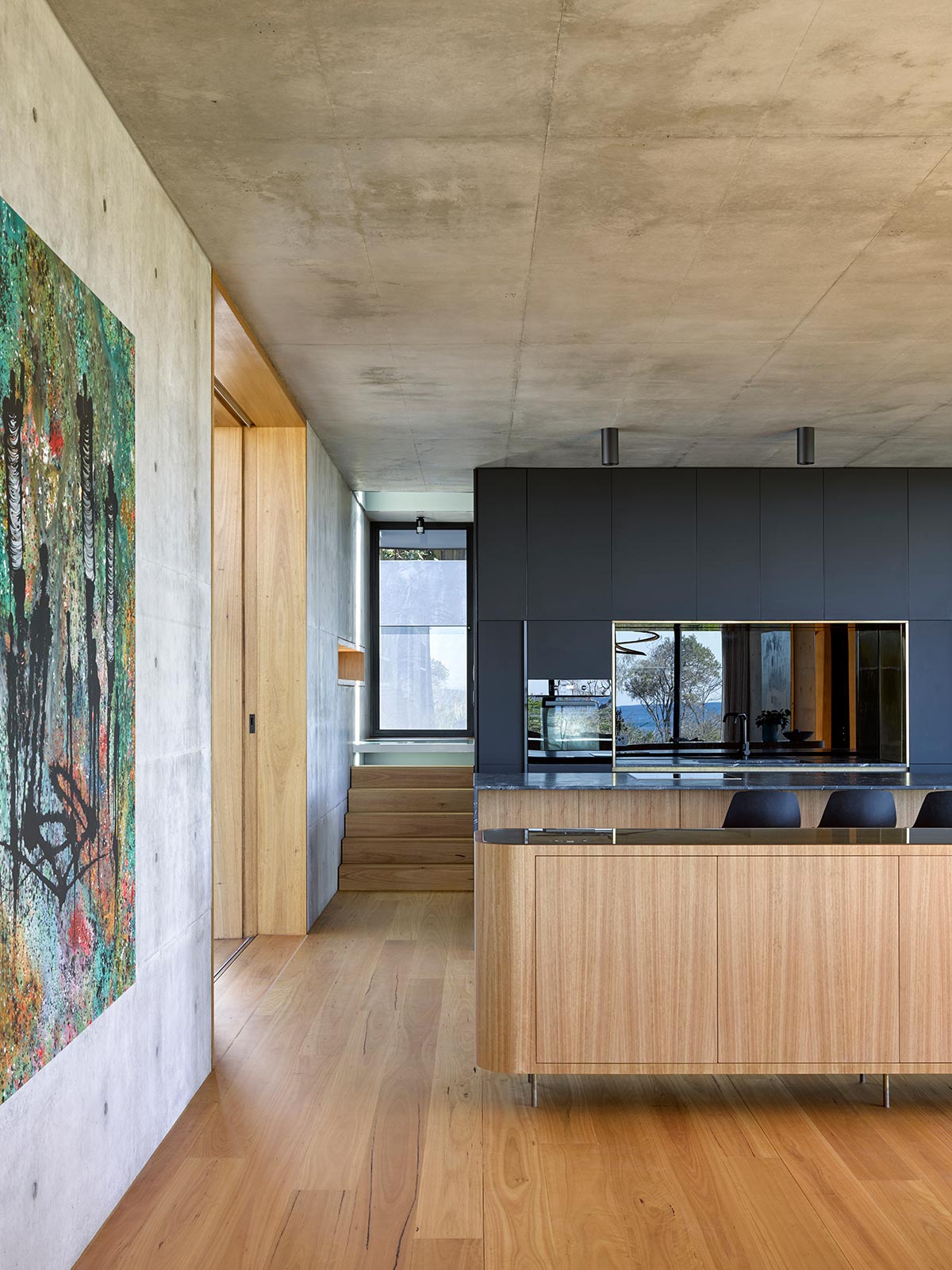 While some houses are intricately adorned with fixtures and other decorations, this beachside retreat lets it's raw architectural design speak for itself. The goal was to design the house to fit the owner's lifestyle – modern yet warm, functional yet original, minimalist yet inviting. The interiors are mostly modern combined with natural finishes which gives a very sturdy and industrial aesthetic to the entire home.
"This massing provides openness to the site and a breezeway to the properties behind. By tucking into the back of the lot and pushing the ancillary garage, workshop, and media room into a basement level, the bulk of this large home is reduced with the living room wing providing an anchor to the seemingly light upper floor bedroom wing that floats across the width of the property and allows views and breezes to the neighbours" – Sparks Architects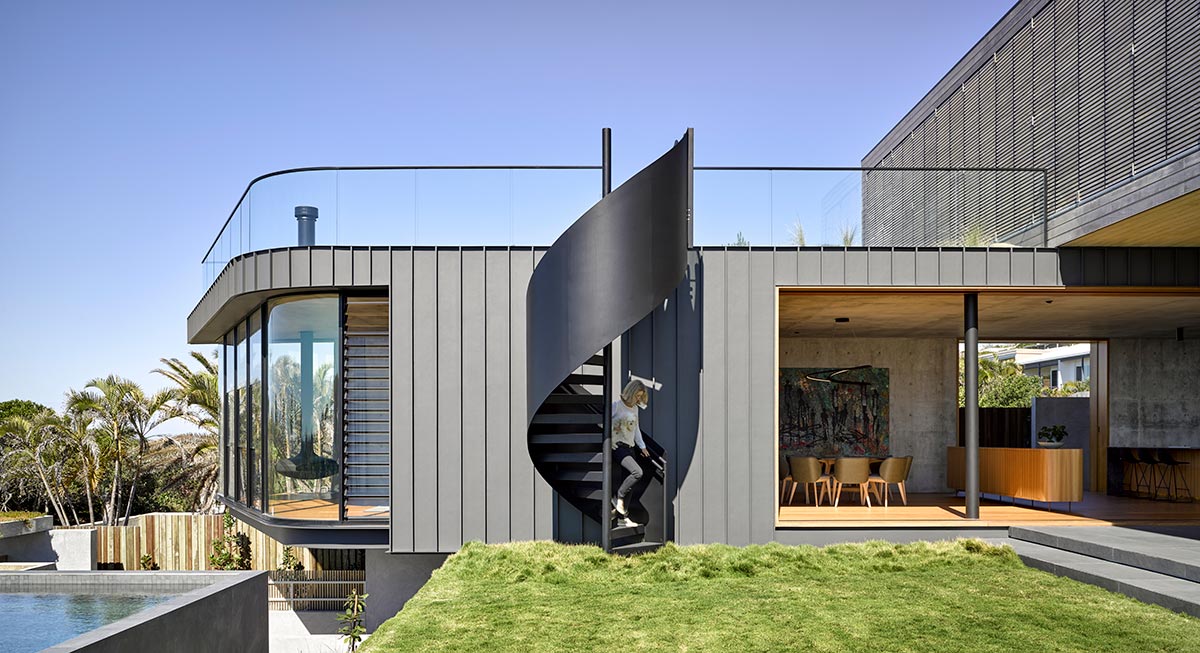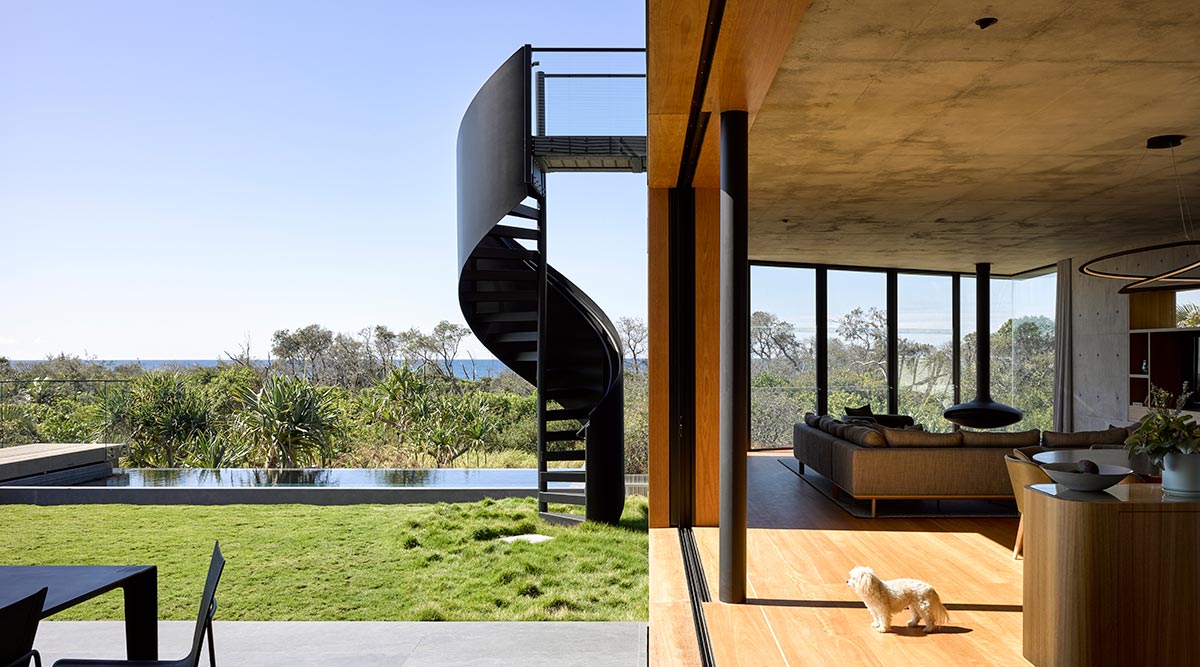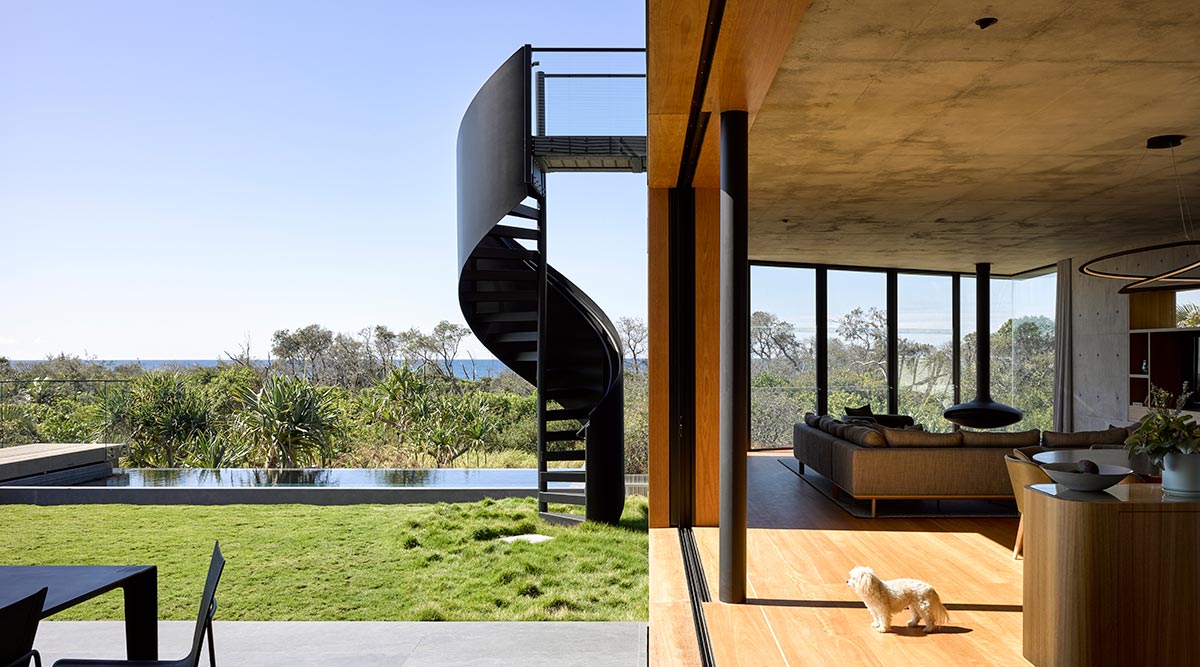 The team at Sparks Architects definitely achieved success in creating an incredible beach retreat for a family that capitalises on splendid scenic views and highlights the participatory nature of architecture. The result was a functional, energetic home that feels incredibly connected with its surroundings.
House Project: Pandanus
Architect: Sparks Architects
Location: Sunshine Coast, Australia
Type: New Build
Photographer: Christopher Frederick Jones