Perched on a rising monolithic headland looking out into the Pacific Ocean just north of Sydney, the Bangalley house designed by Casey Brown Architecture located in the beachside suburb of Avalon is the ultimate nature retreat. Briefed by a couple of journalist empty nesters, the goal was to create a home that responds to its dramatic environment, combined with a rustic rugged exterior and a raw but highly crafted interior. Shall we go inside?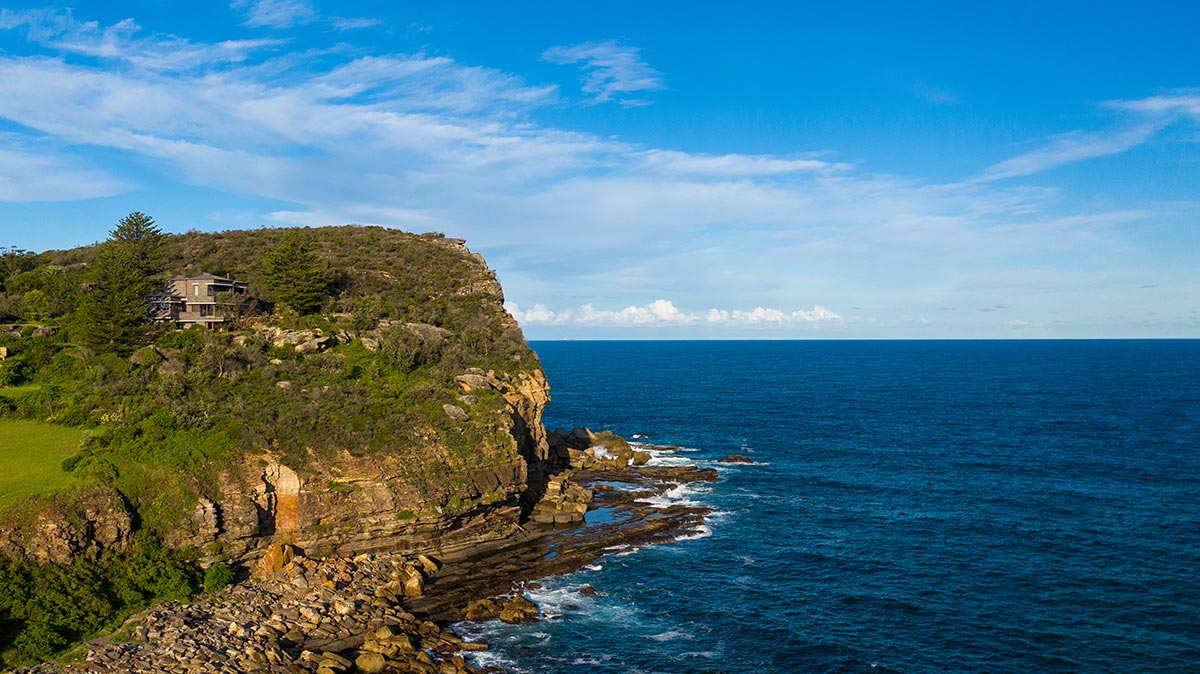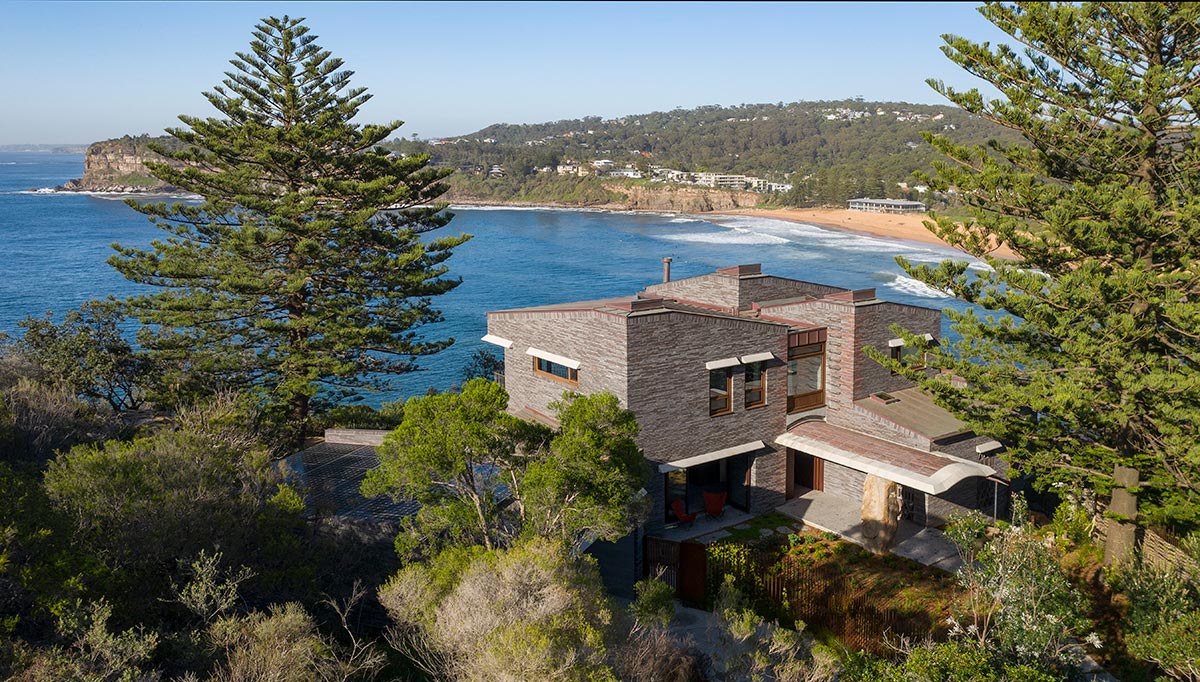 "The scale, form and material pallet all seek to work with the terrain; cantilever terraces and balconies, exposed hoods and deeply recessed openings ensure light and shade enhance the modulated facades. The five attached pavilions are linked by a double cross over axis, directing the entry and vertical movement pattern of the house and aligning with the two principal aspects the house enjoys – the long distance southern coastal view and immediate western beach view." – Casey Brown Architecture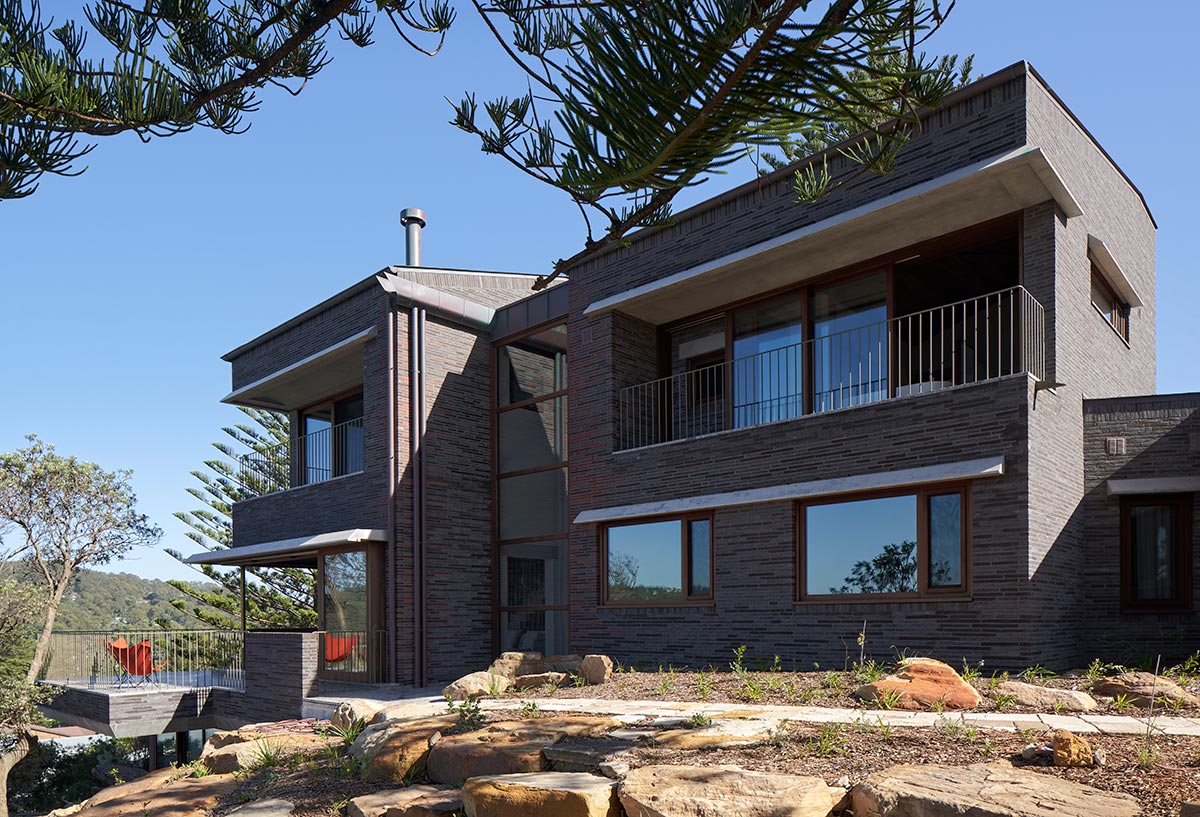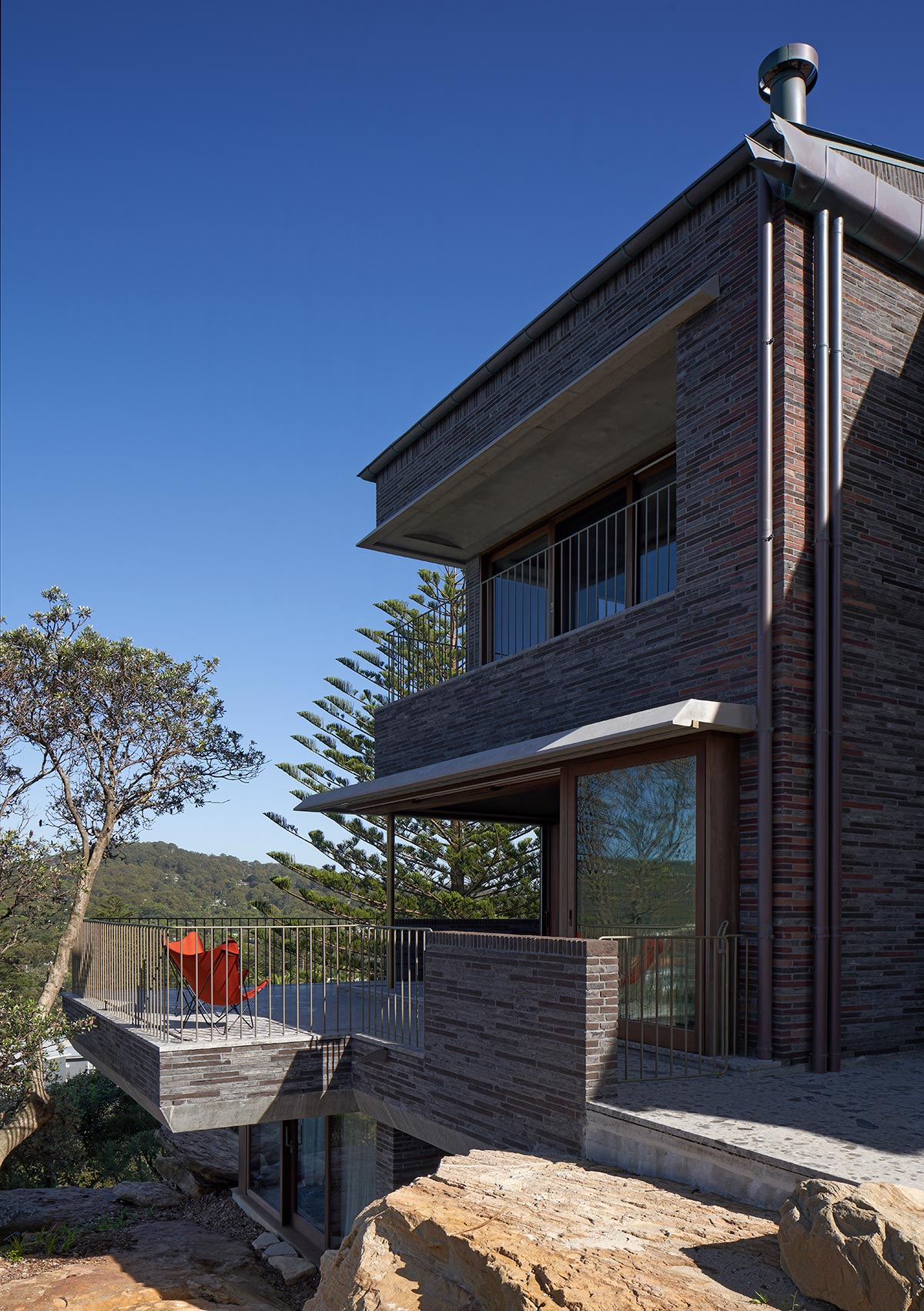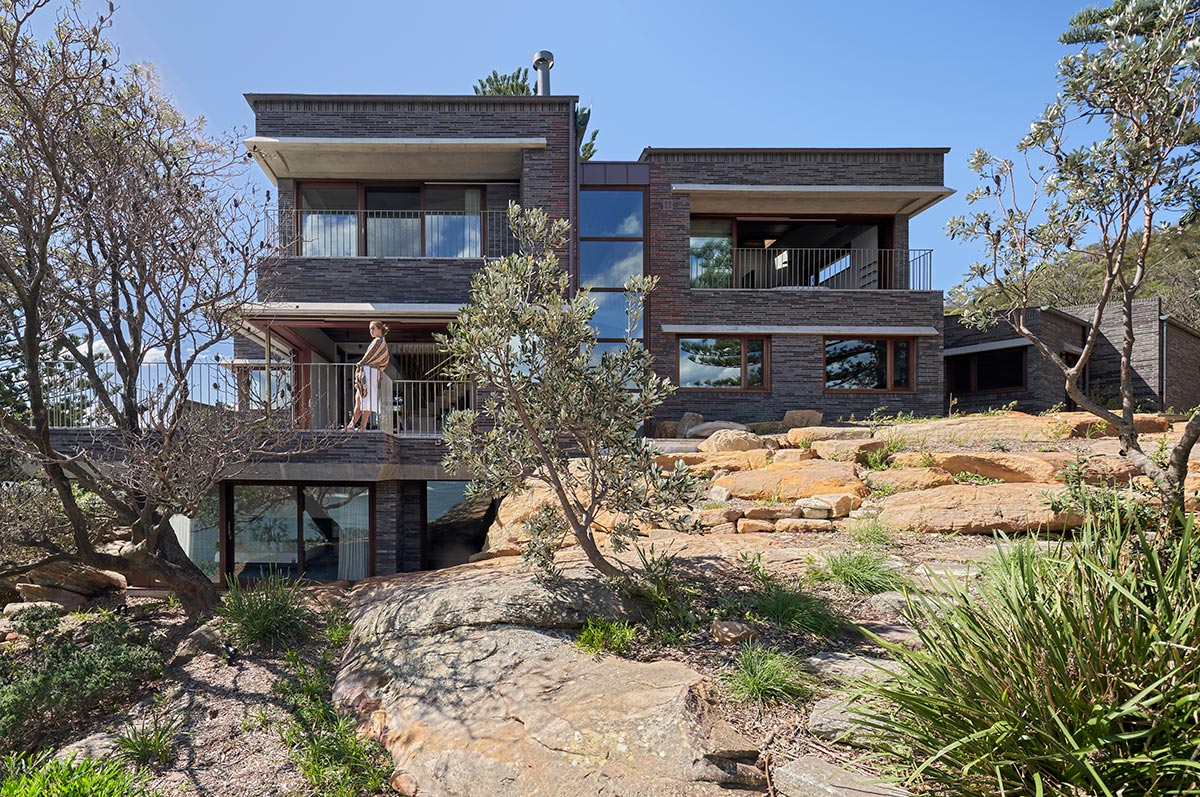 Enjoying a dramatic long distance southern ocean and coastline views, this home brings the outdoors in and lets the inhabitants immerse themselves to the views at Avalon Beach. A meticulously planned design process arose, tackling a topographical response to the steep site, staggering boulders, and twisted trees over the headland.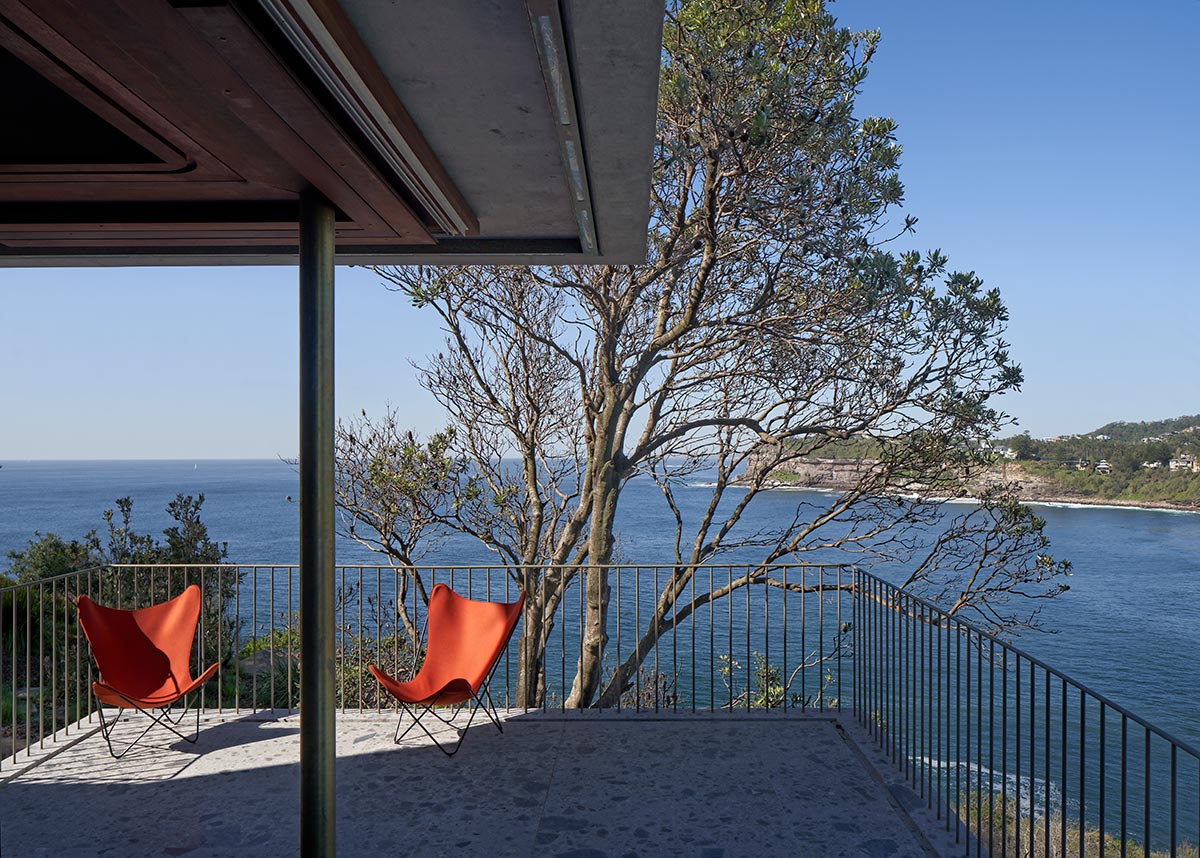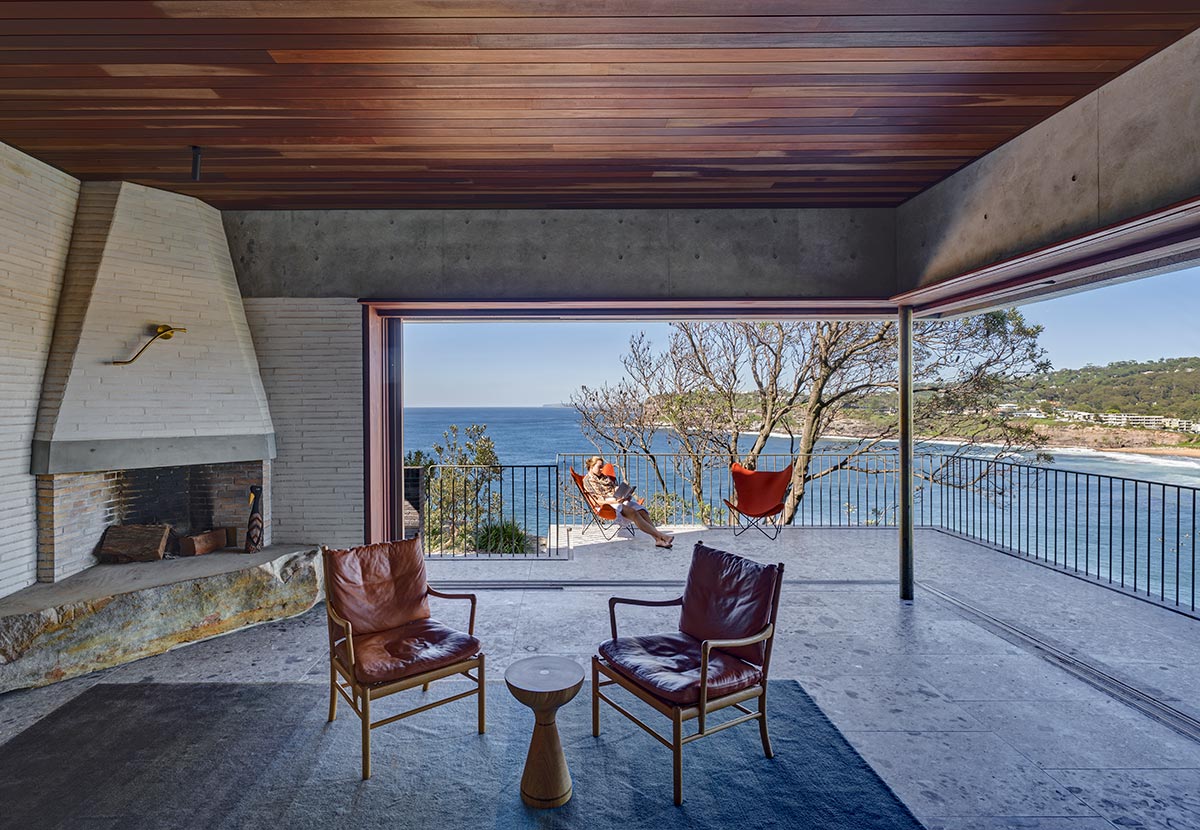 A natural and earthy colour palette greets upon entering the home. The interior features a beautiful mix of modern and traditional design elements that seamlessly blend to form a timeless aesthetic. These elements offer great flexibility and allow for a smooth transition between all spaces and allow for a sensible aesthetic throughout the home. The living room has fully retractable doors to two sides allowing a panoramic corner view and access to the terraces, made possible by a slender load defying brass clad post.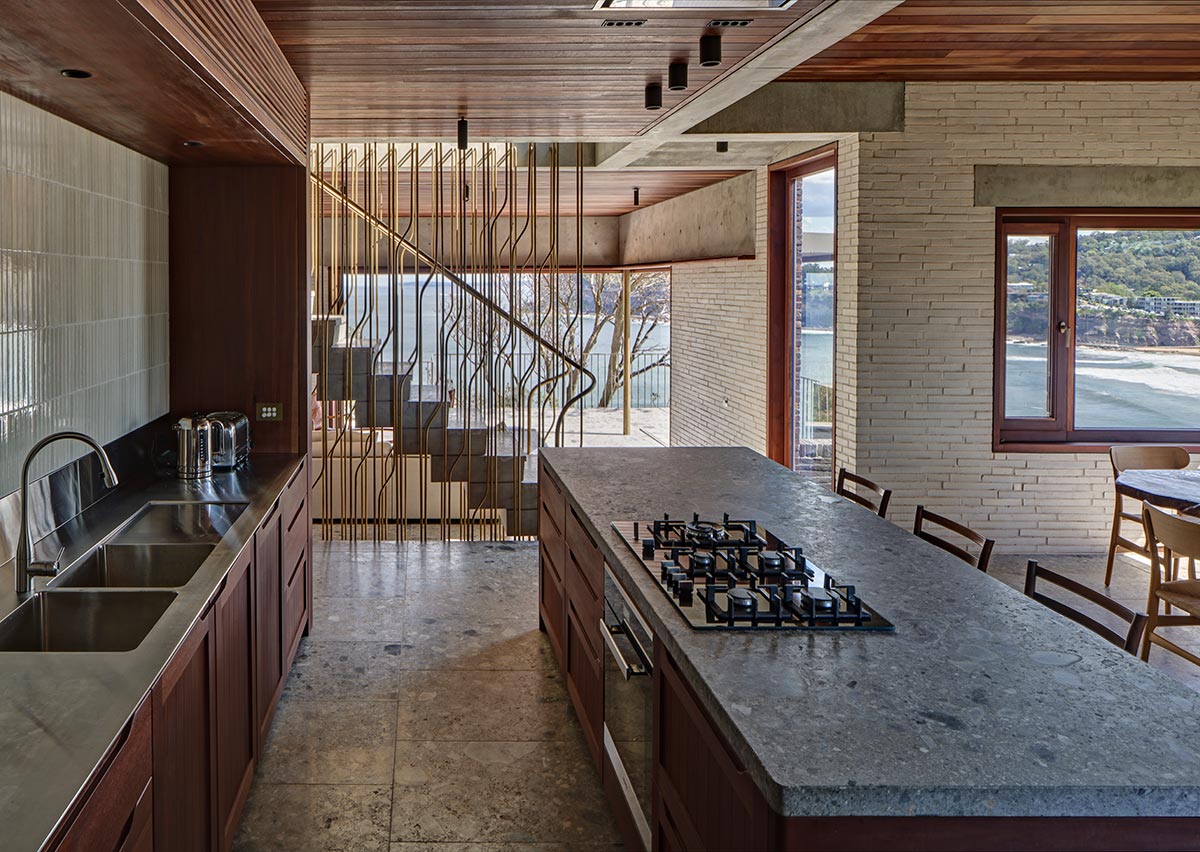 "Vertically, the plan is arranged into three functional areas; the top floor private master suite, the ground floor garden level comprising the kitchen, dining, living and studies, and the lower cave like sheltered guest rooms tucked into and between the rocks." – Casey Brown Architecture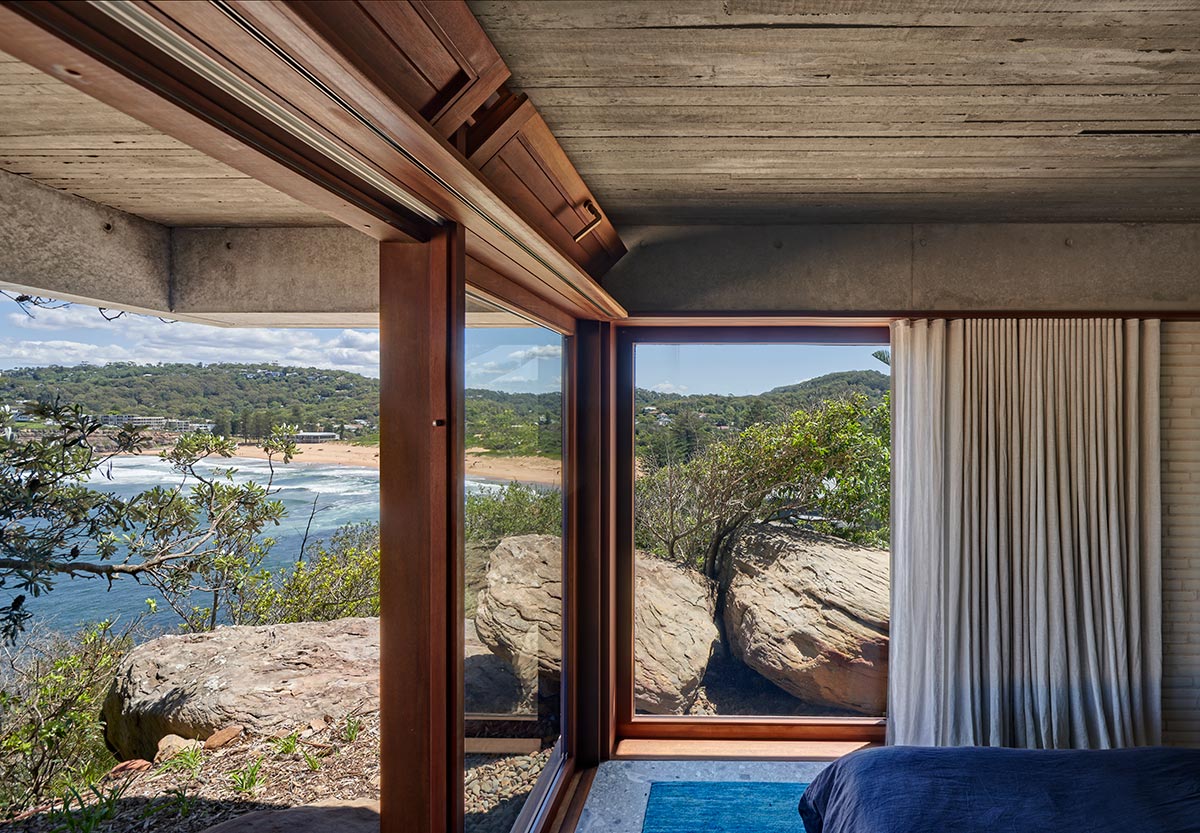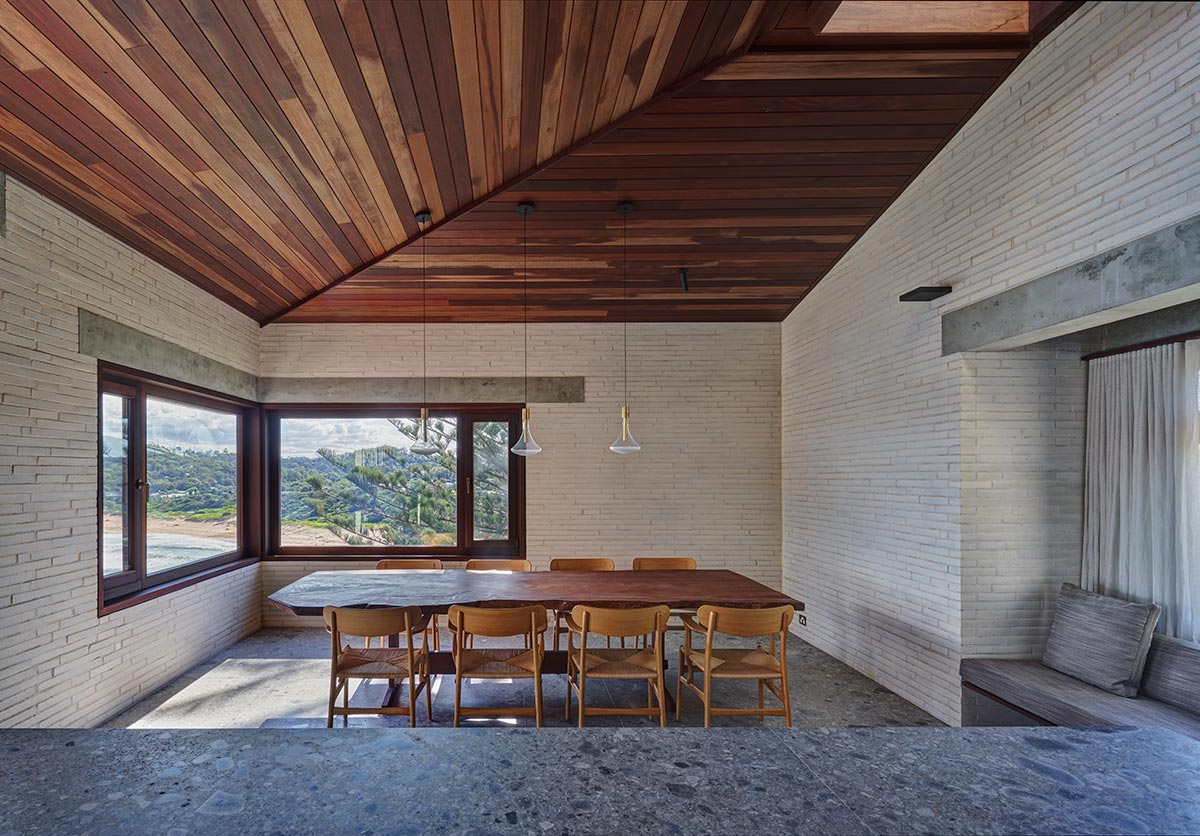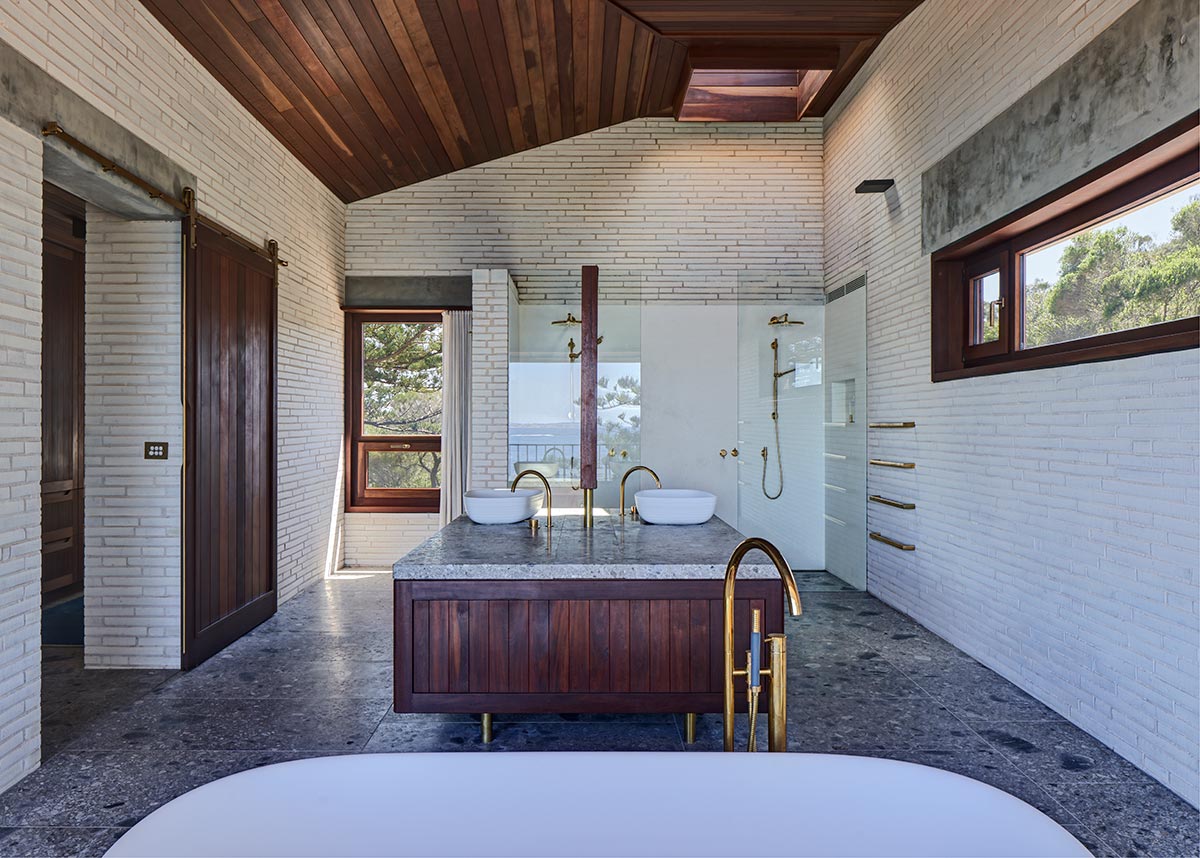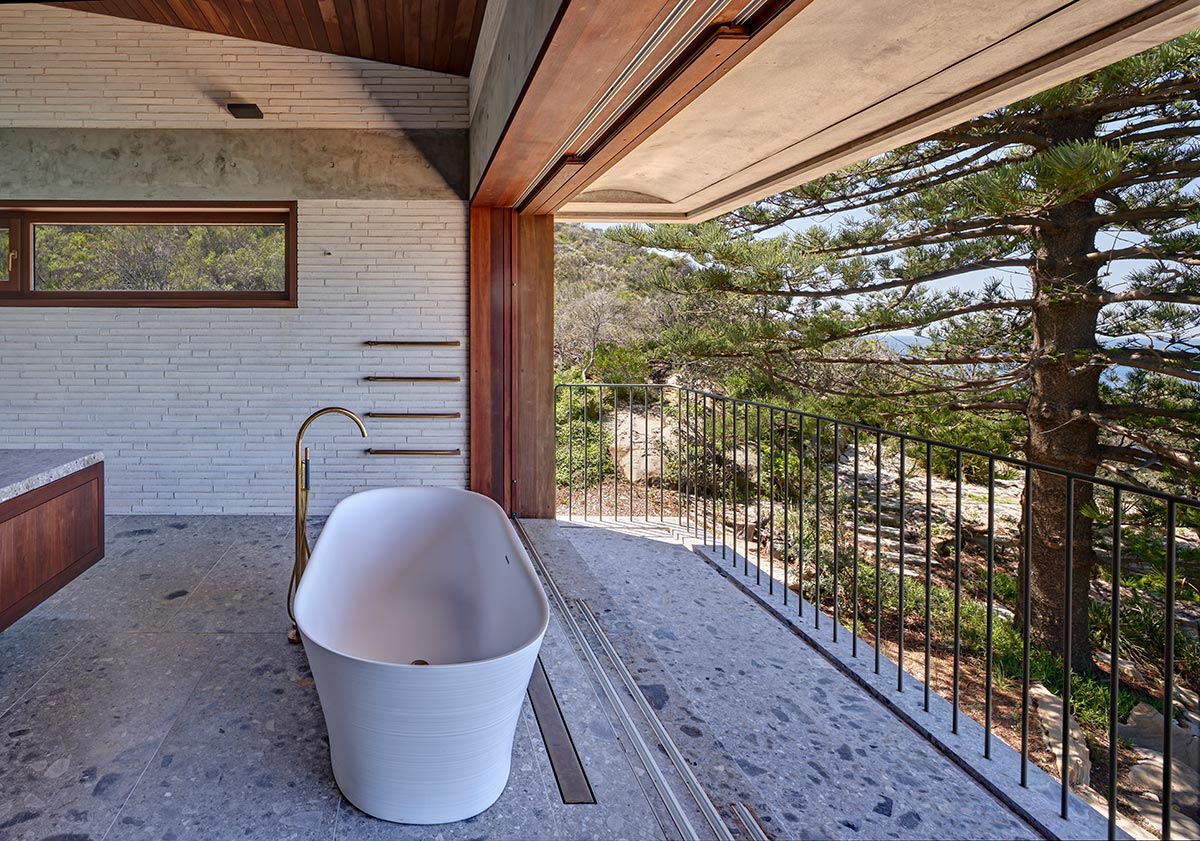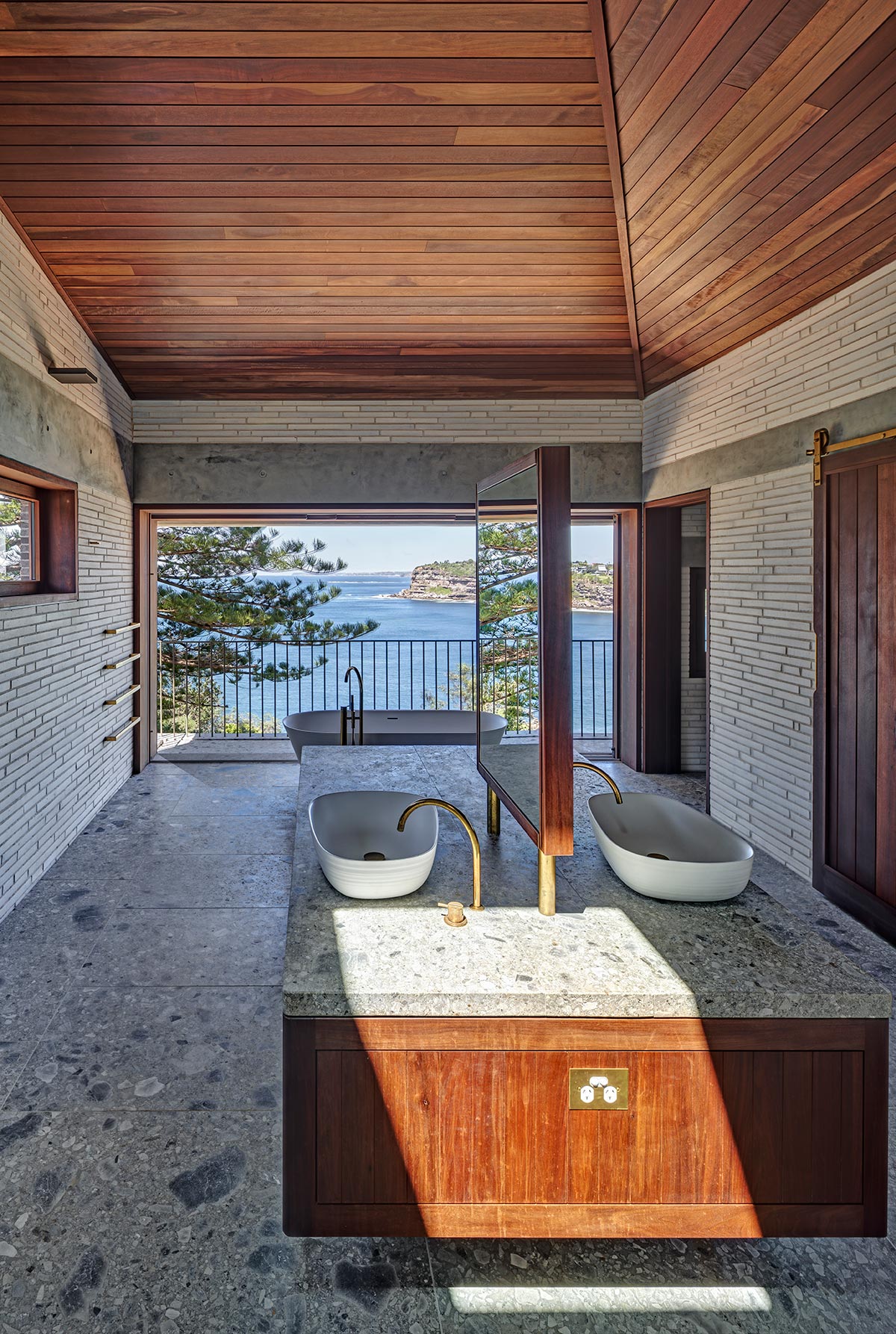 Whether it's getting out on the cliff edge to enjoy scenic seascape of the Avalon Beach, feeling connected to nature even when inside, or just sitting back and enjoying a slower pace of living, Bangalley by Casey Brown Architecture makes it a joy.
House Project: Bangalley
Architect: Casey Brown Architecture
Location: Sydney, Australia
Type: New Build
Photographer: Charlie Baker + Michael Nicholson