It's awards season once again! The shortlist for the annual Australian Interior Design Awards was recently released and we can't get enough of the uberly amazing projects which made it to the finals this year! The Australian Interior Design Awards recognise and celebrate interior design excellence via a credible, industry-based program, which is backed by the Design Institute of Australia, the professional body representing Australian designers.
This annual event is now in its 16th year and has been continuously helping entrants and their projects to receive considerable media recognition via a range of newspapers, magazines and websites. For this year, there are seven Primary Categories including Hospitality Design, Installation Design, Public Design, Retail Design, Residential Design, Residential Decoration, and Workplace Design.
Today we'll be having a look at the Residential Design category where we meticulously selected 10 of our favourite shortlisted projects. Let's have a quick rundown..
B&B Residence by Hogg & Lamb
This project re-invigorates the life of an existing Queenslander cottage in inner-city Paddington. A restrained material palette including sphere-shaped fixtures, bright and soft colour scheme, concave interior ceilings and raw, natural furniture pieces have been carefully selected to highlight the essential qualities of subtropical Brisbane home.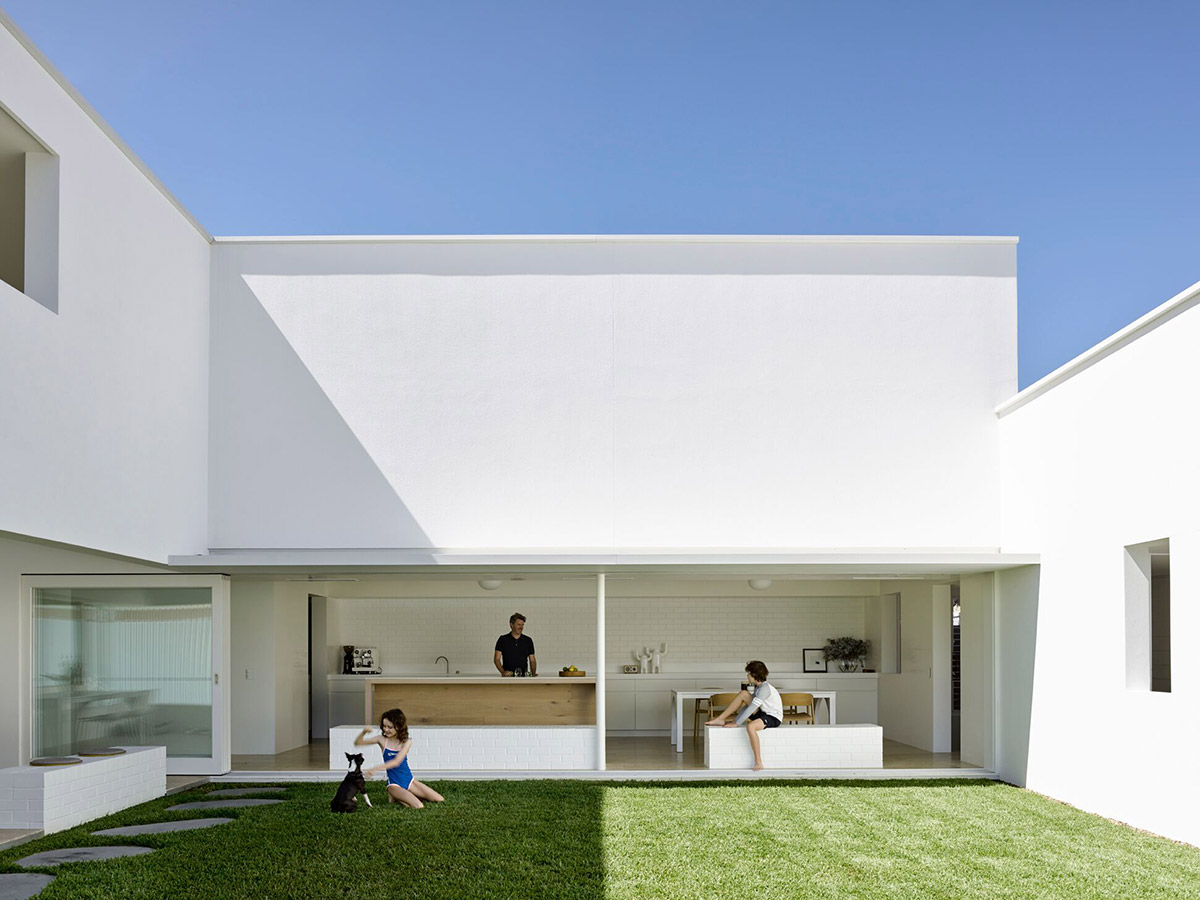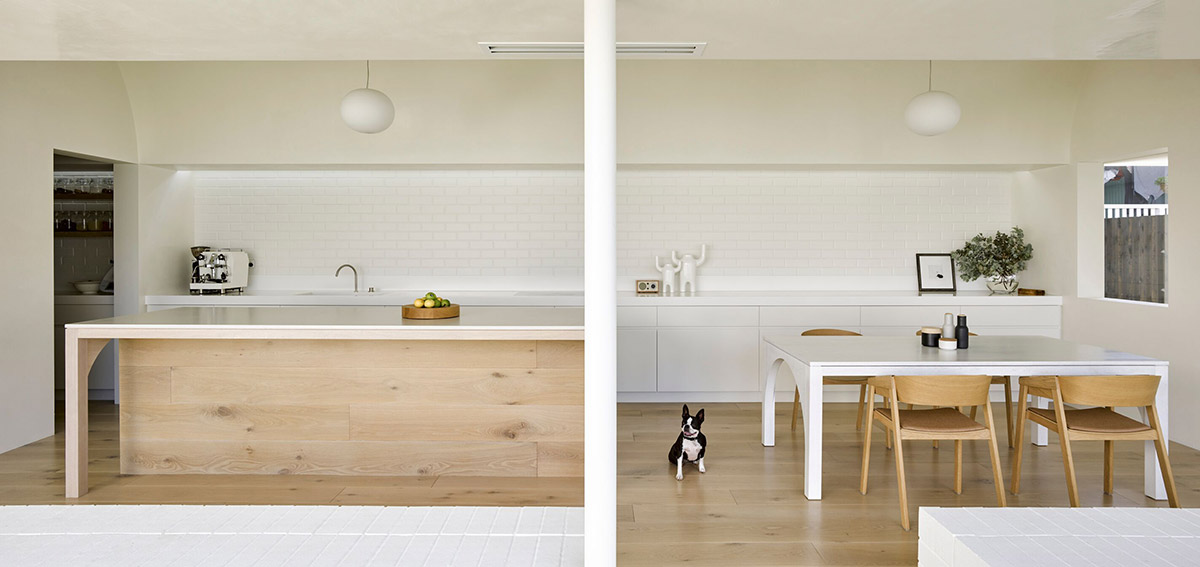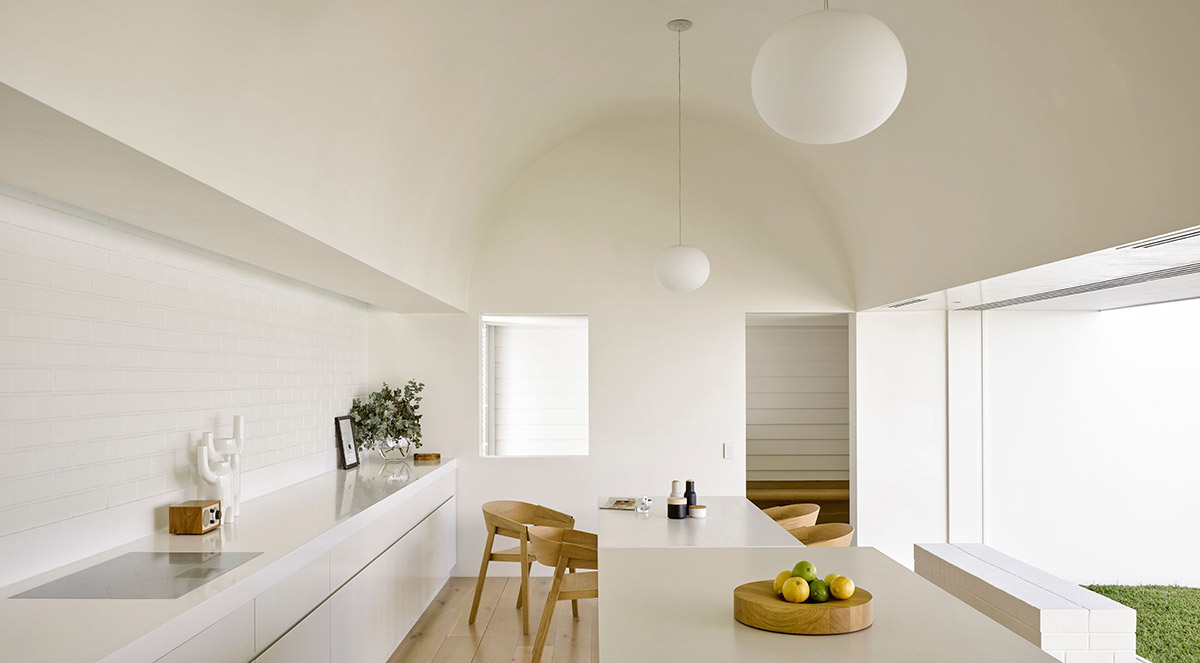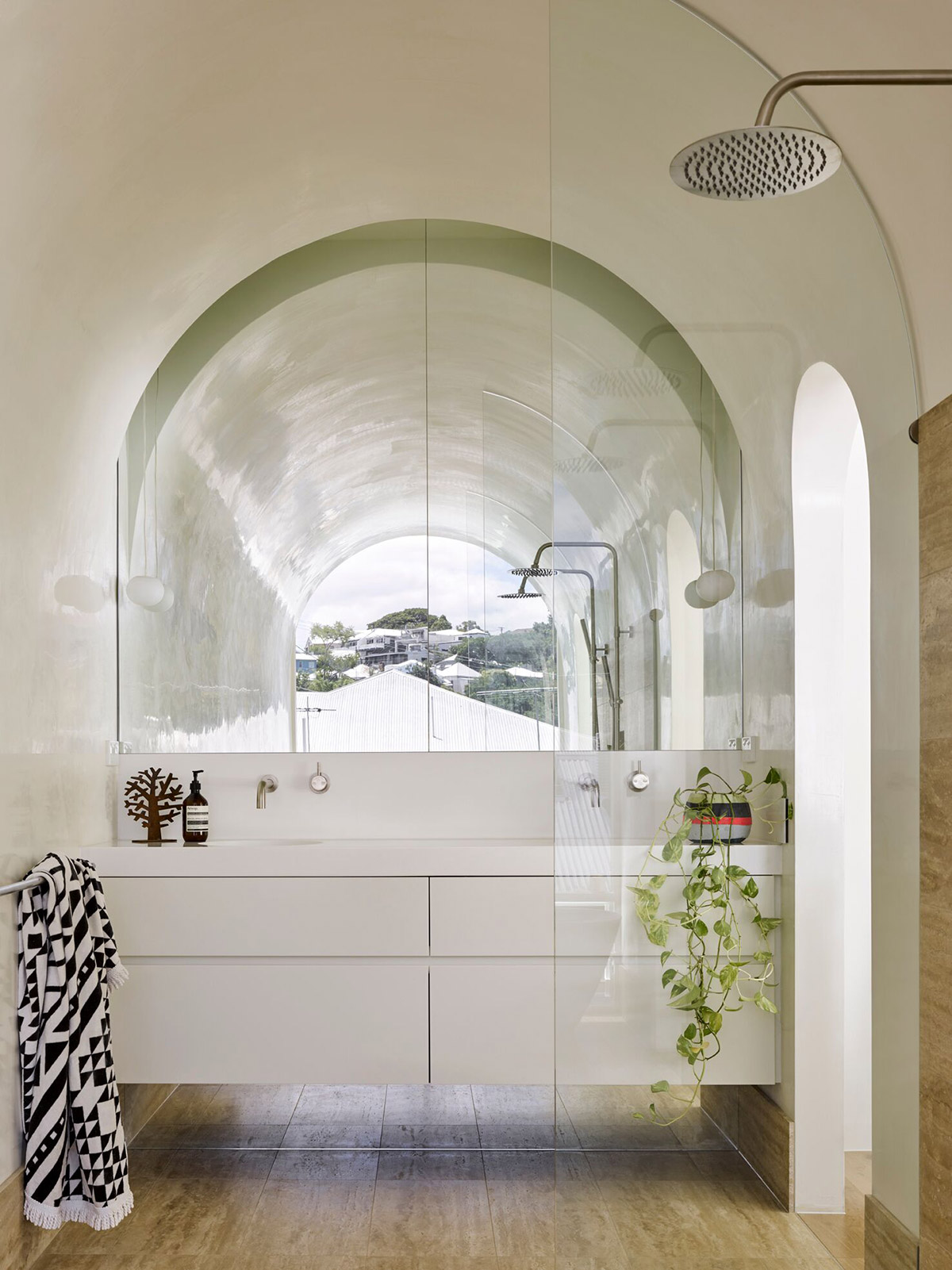 Casa Atrio by Biasol
A heavenly plant-filled atrium brings life and light into the heart of this family abode. This light-filled home has the charm of a classic Parisian apartment with elegant detailing which includes black steel frame windows, geometrical lighting fixtures, custom furniture, and spaces for family and friends to gather.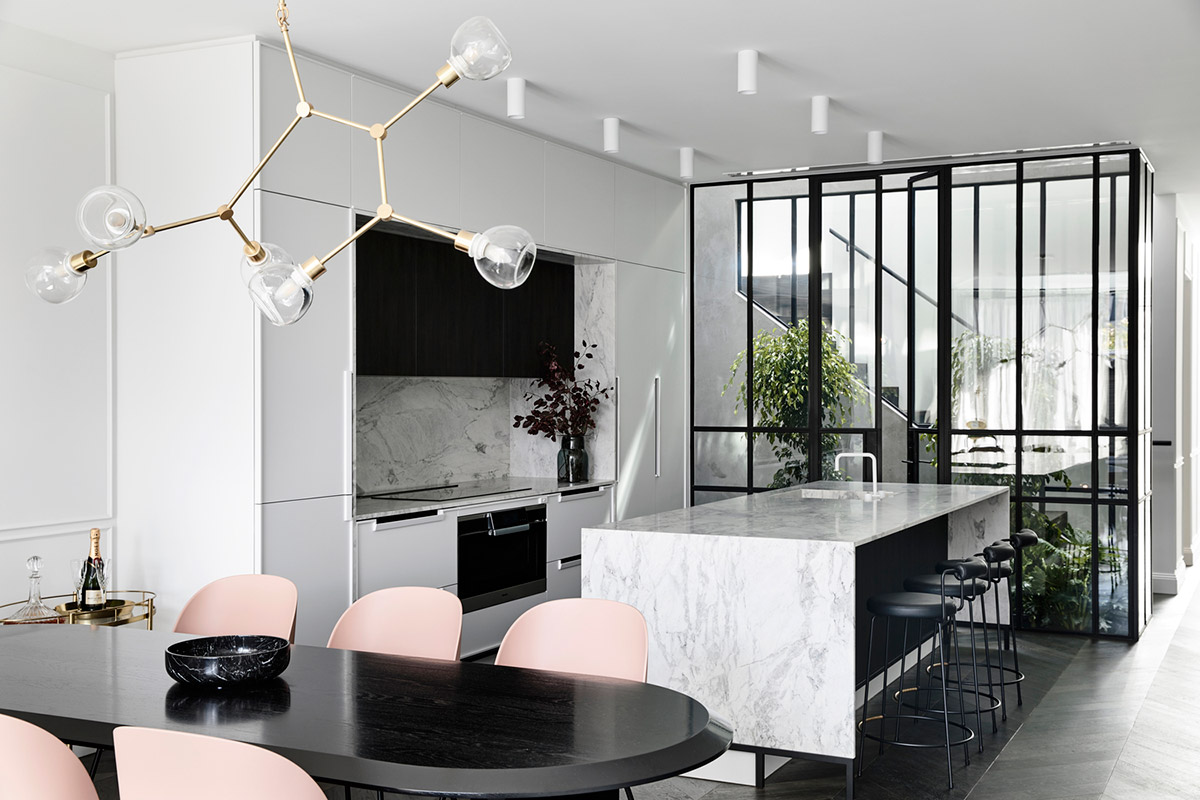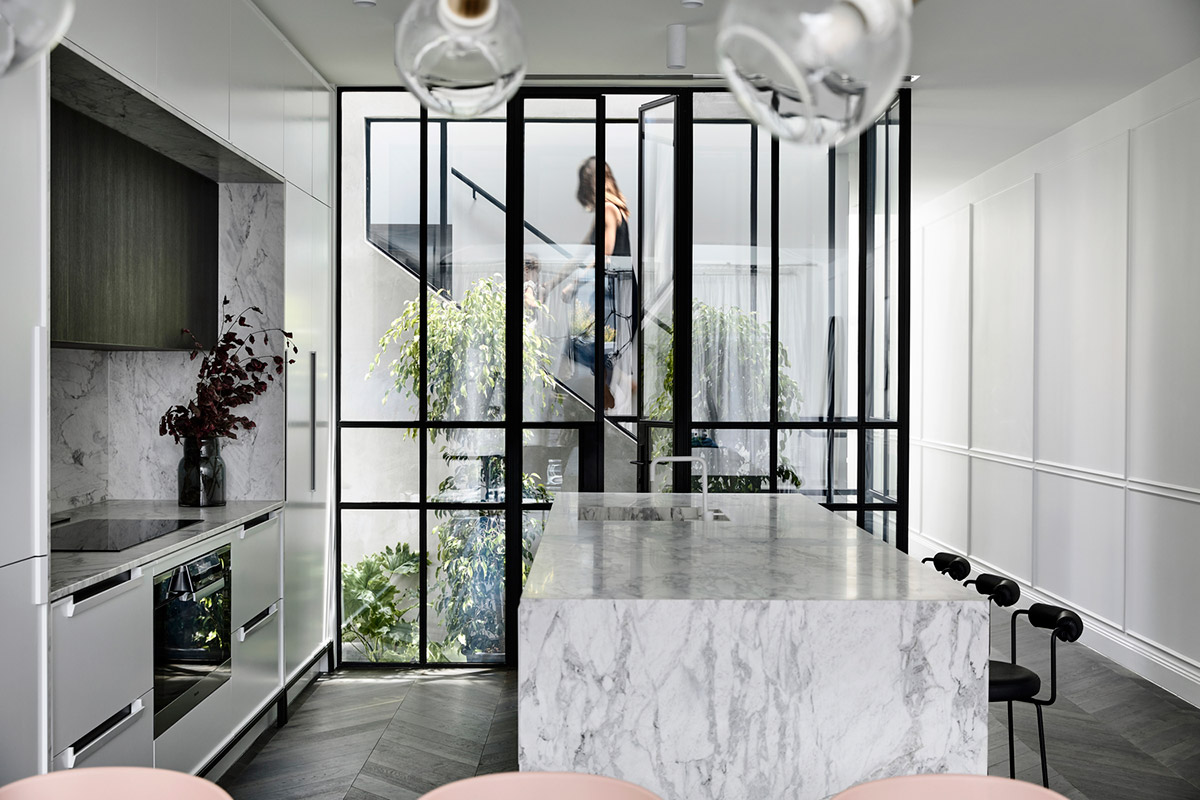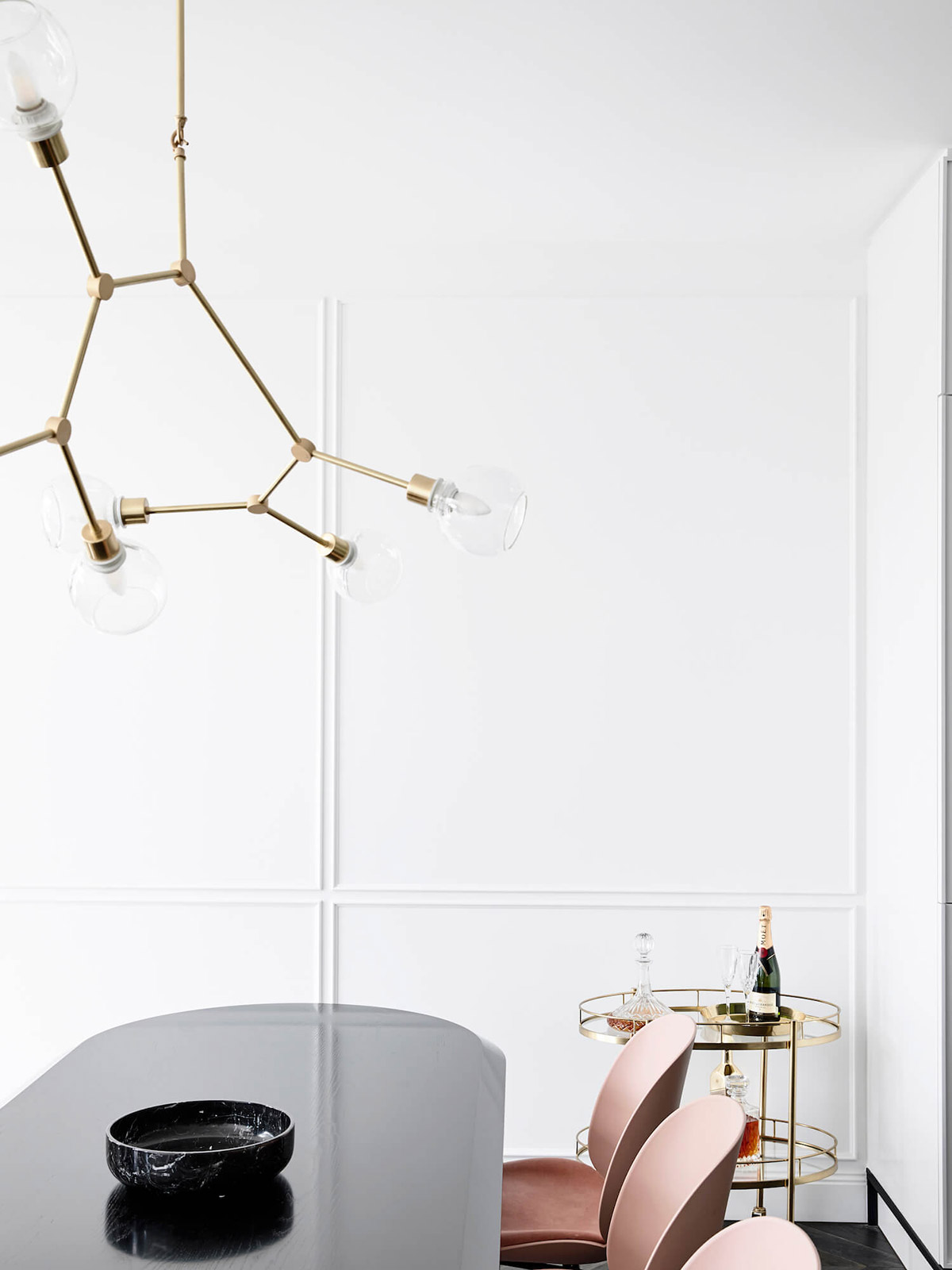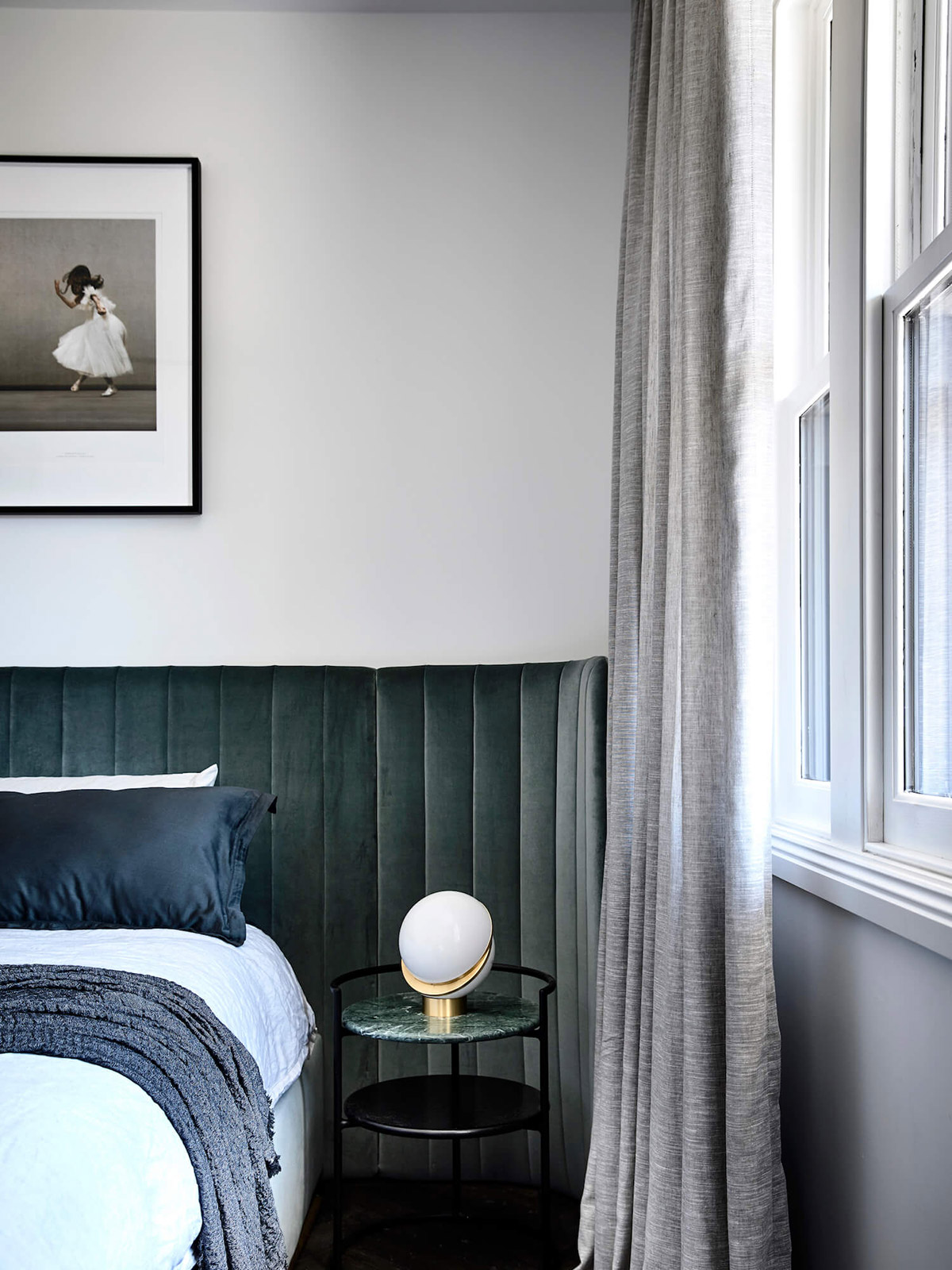 Cloud House by Akin Atelier
Cloud house is a private home located at Bondi Beach. The concept was to maximise the opportunity for light to interact with the surfaces of the house, like the facets of a cloud. The design incorporated an internal courtyard which allows sun throughout the day to flood the interiors of the home.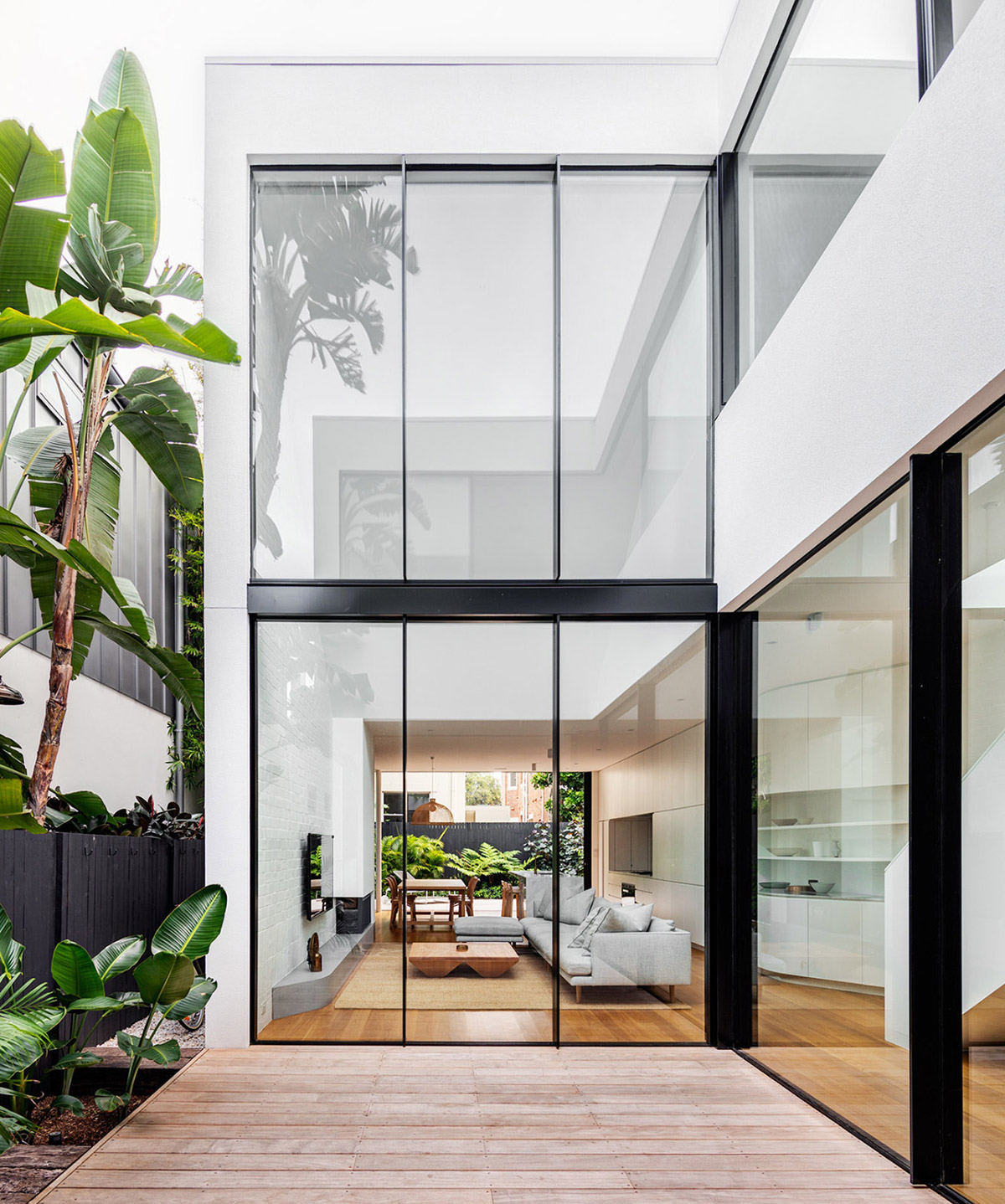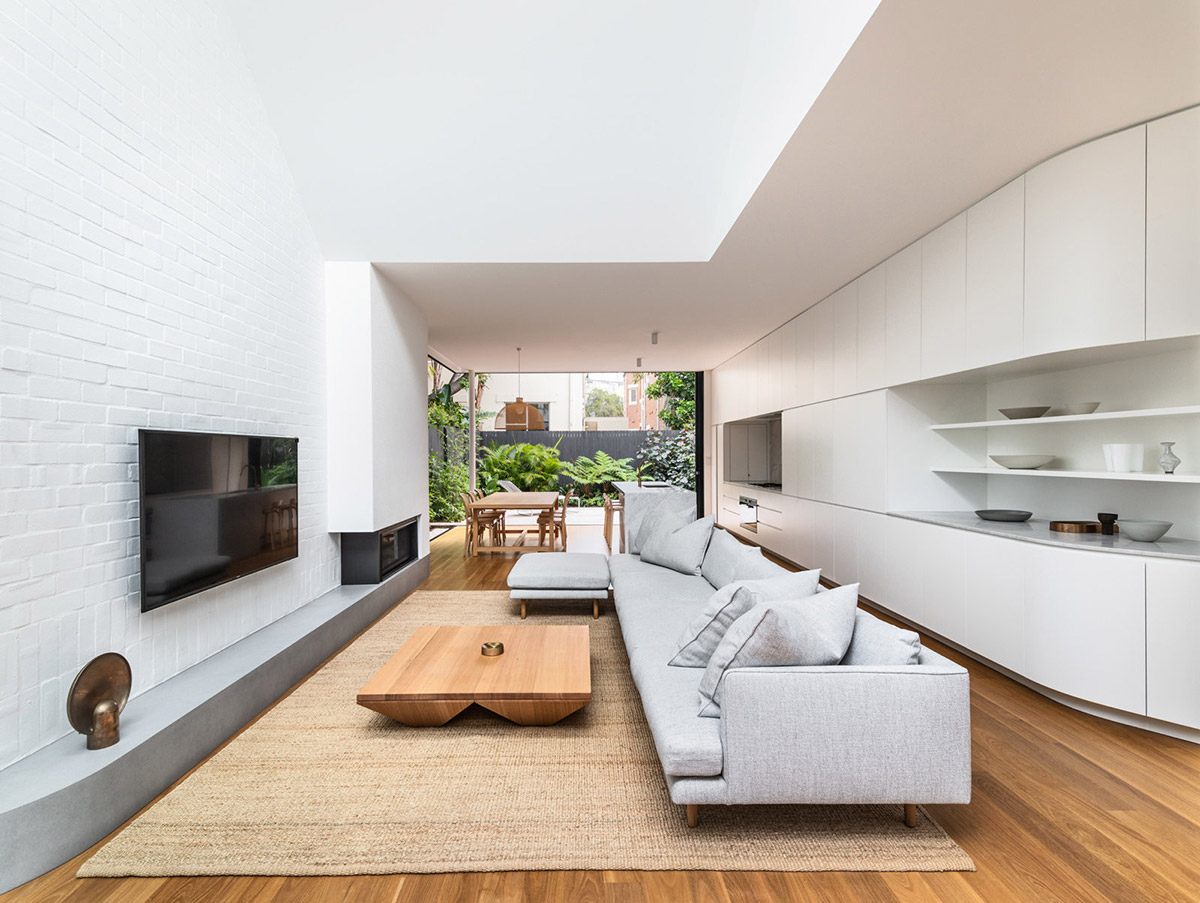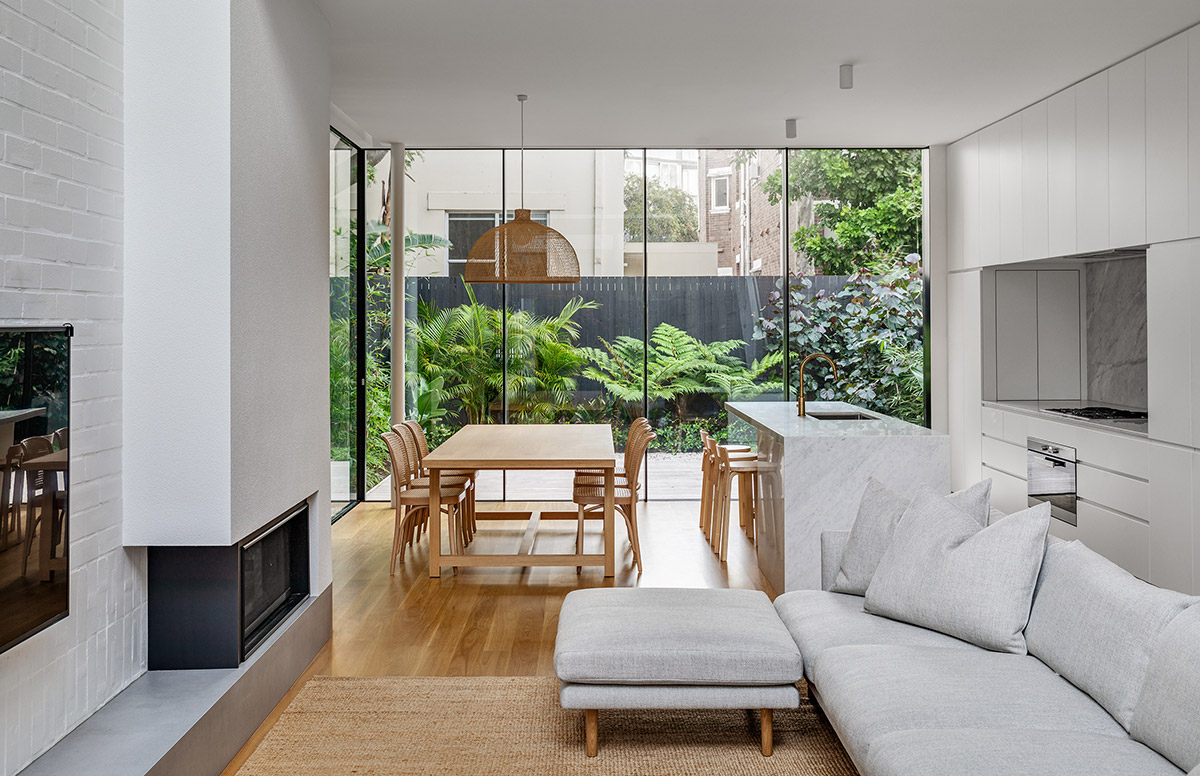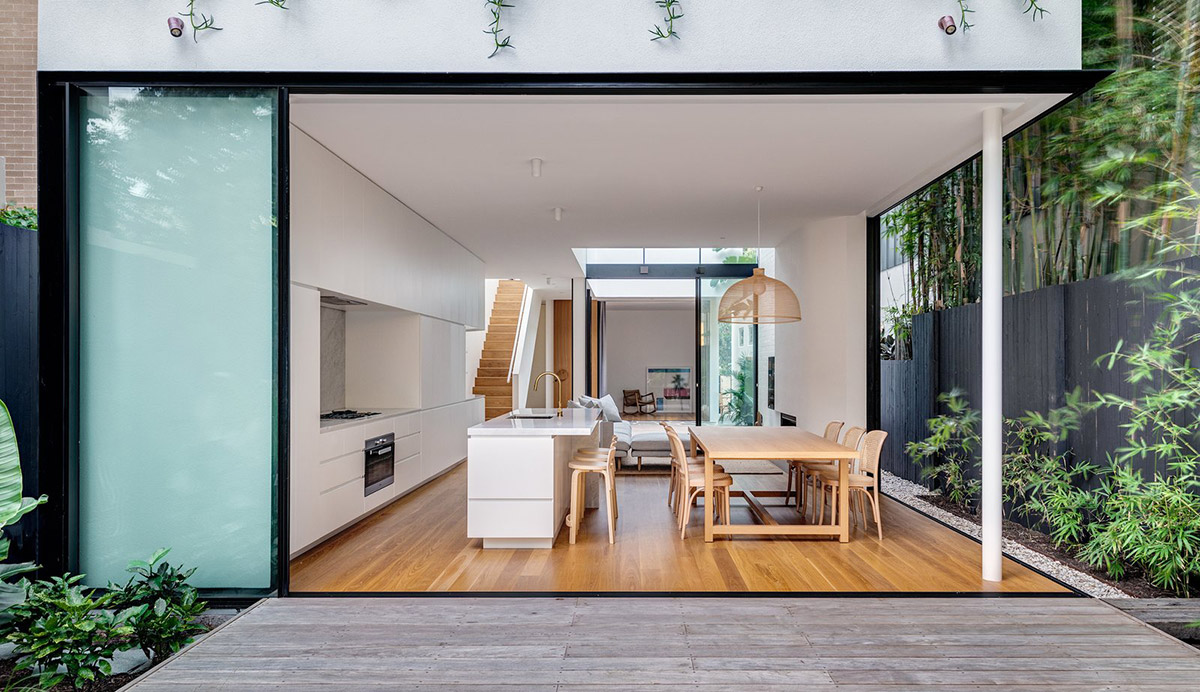 Crescent Head House by Madeleine Blanchfield Architects
This open, airy, 'beachy' house designed for a retired couple is generous in scale with it's simple weatherboard structure and stone base. The very high ceilings combined with the subtle twist in roof forms add to the outer edge which creates for a unique and joyful space reflected in the interiors.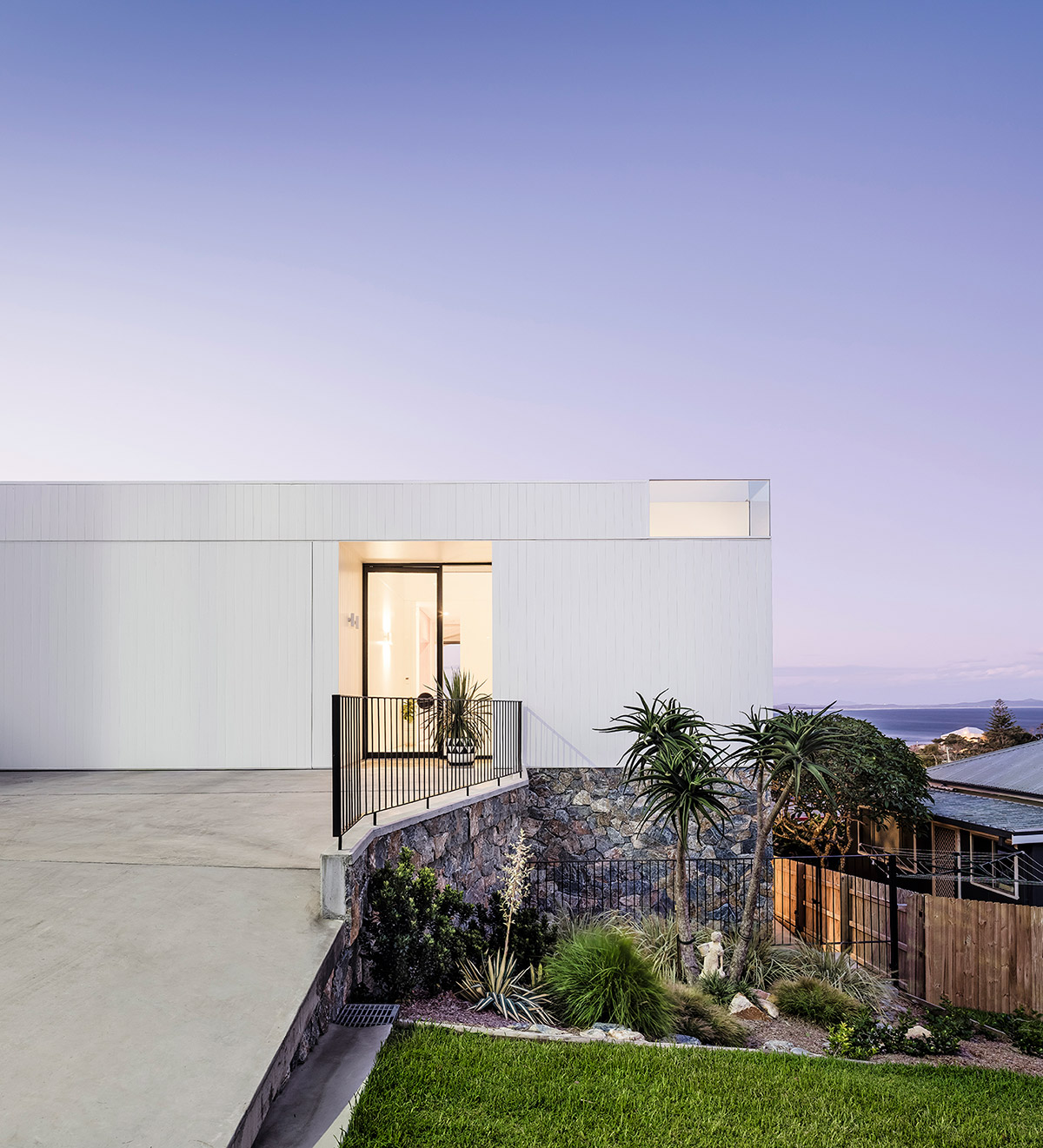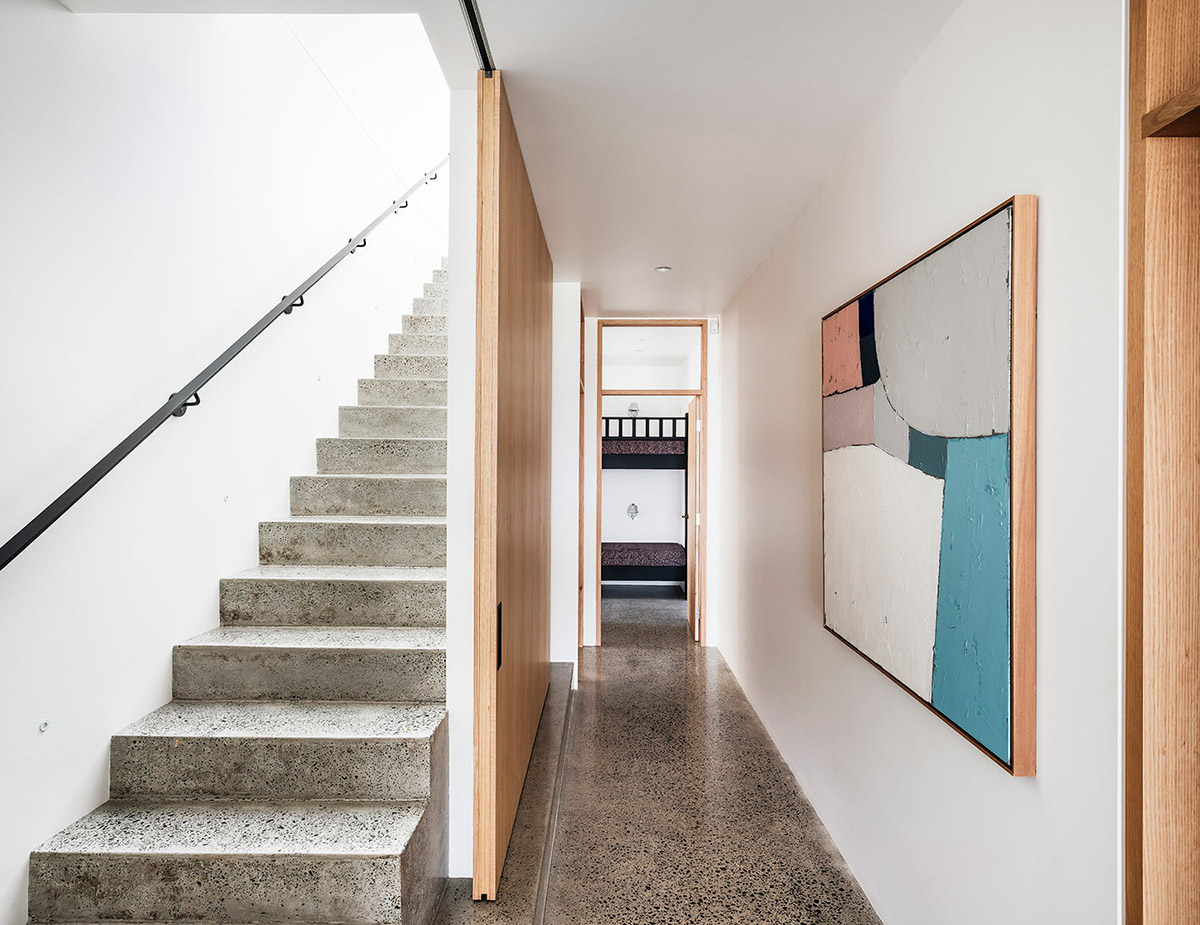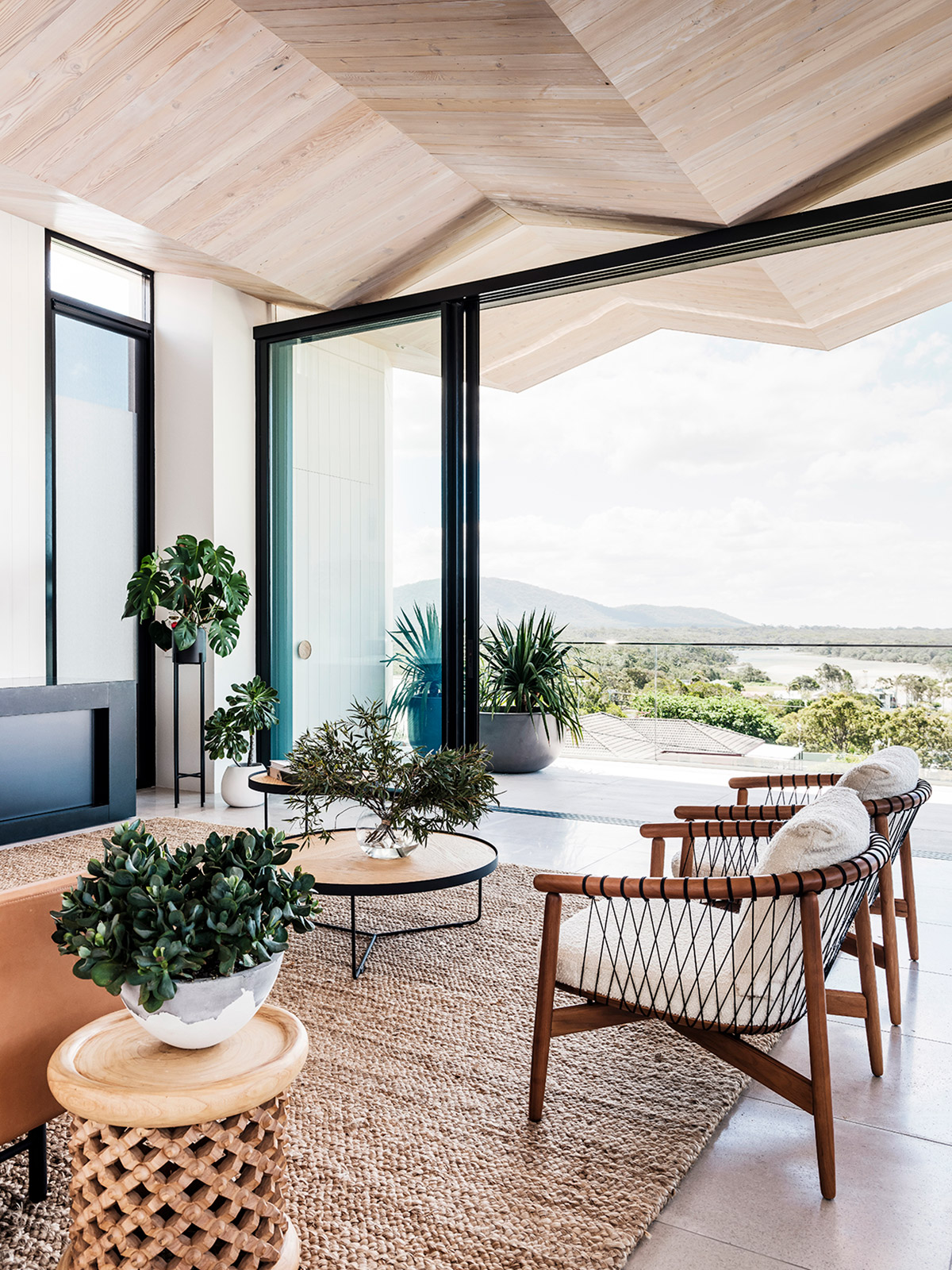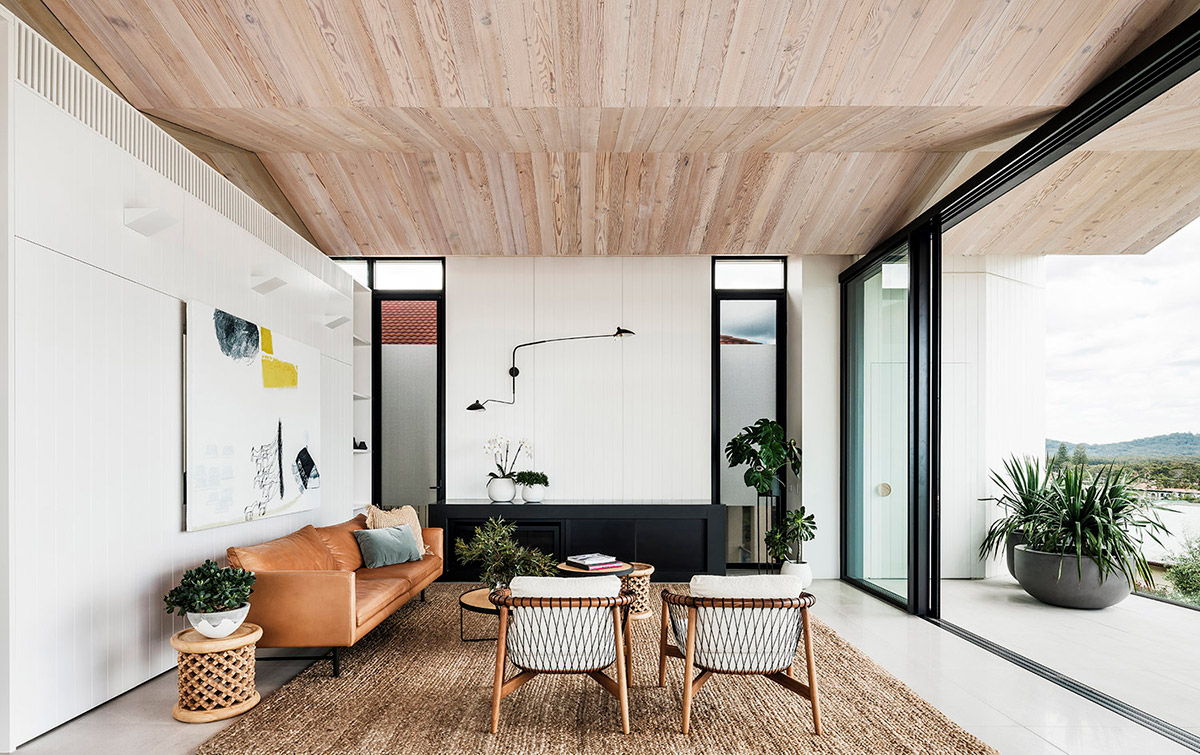 Extruded House by MCK Architecture + Interiors
A contemporary extension to a federation home takes the form of a simple extrusion of the existing roof form it adjoins. The two forms share a mutual shape which results in creating a strong connection between the structures, and the dramatic full width, double height living area. The interior is clad with mostly heavy, masculine elements like timber and concrete walls, black furniture and fixtures and cut-out ceilings with sharp details.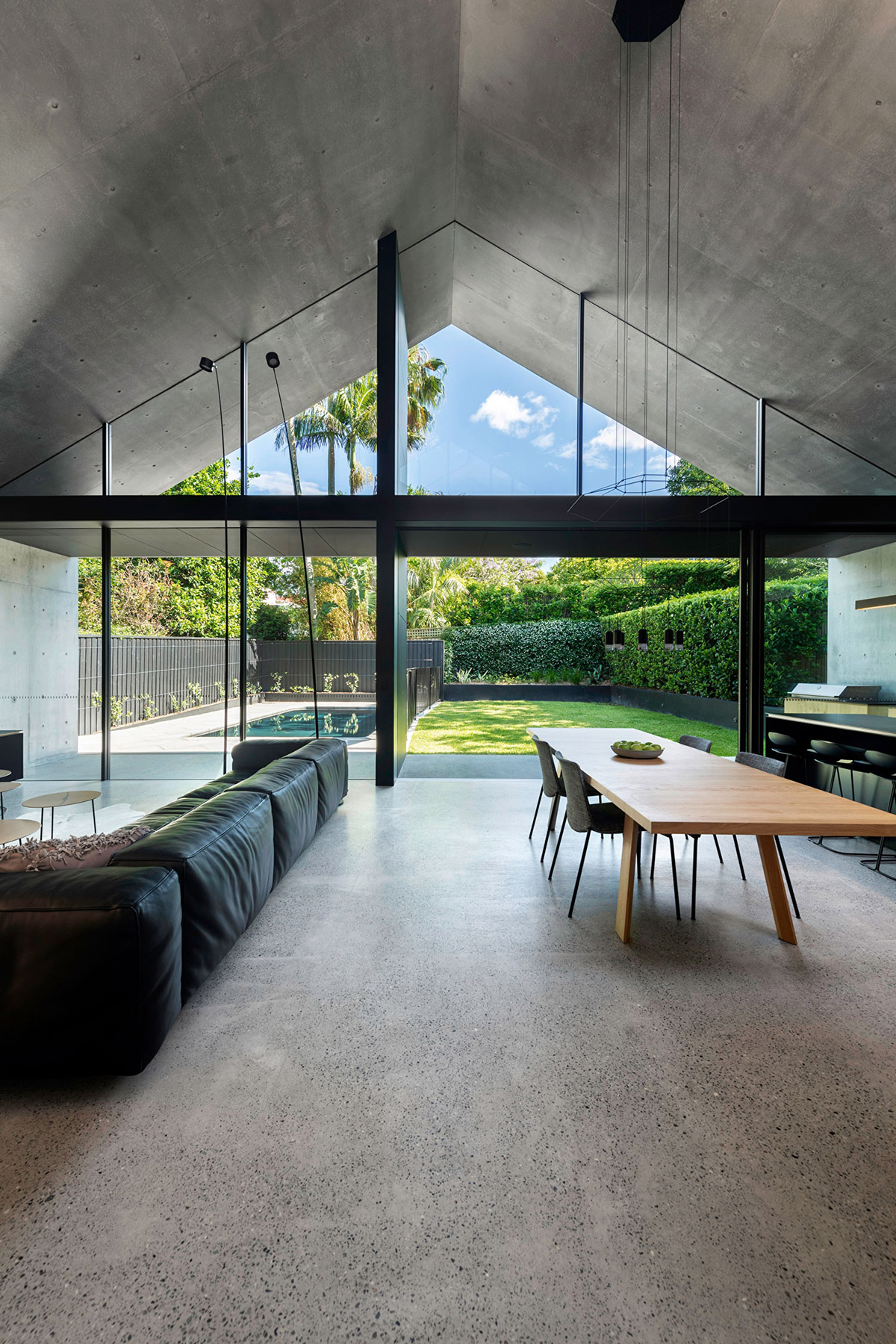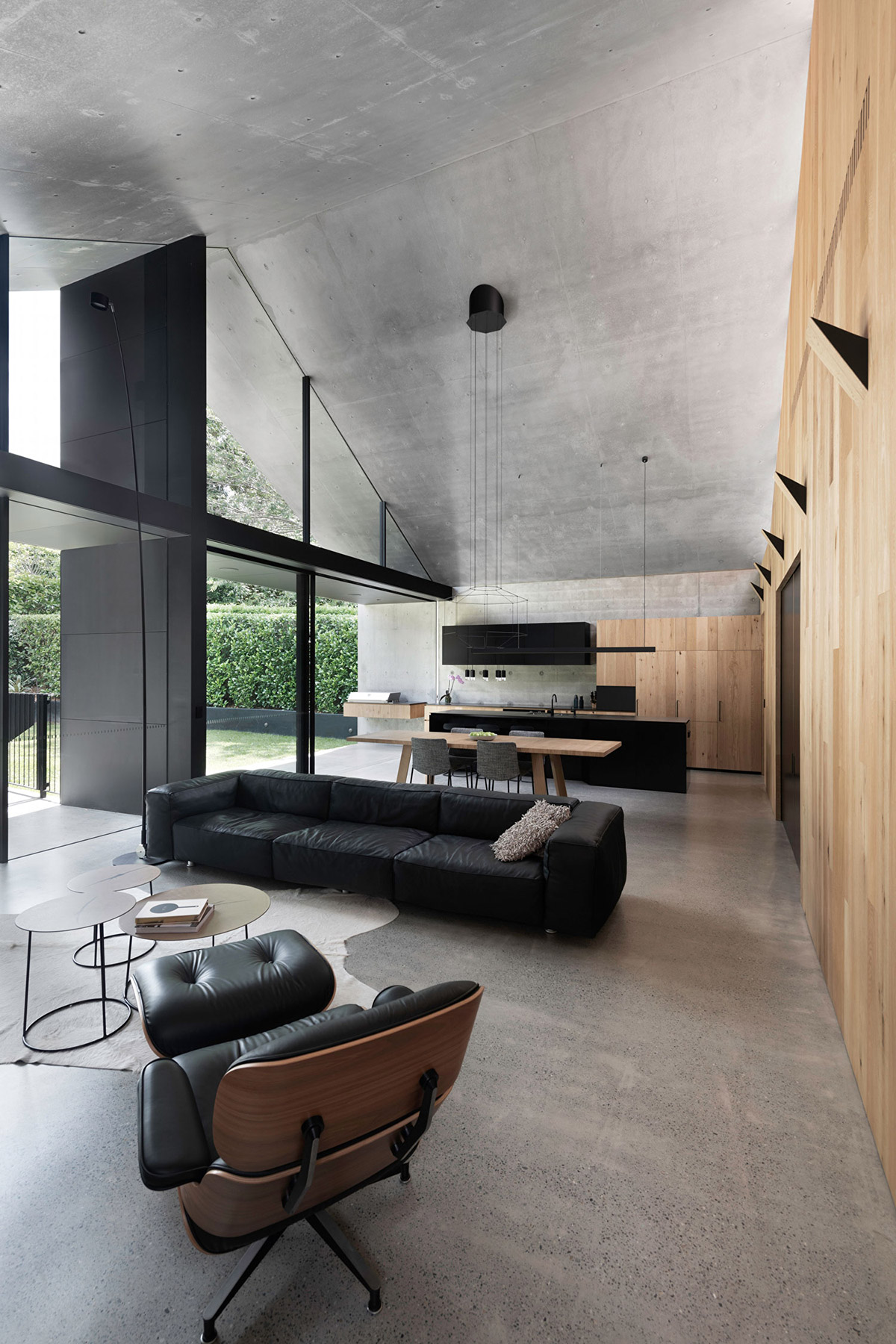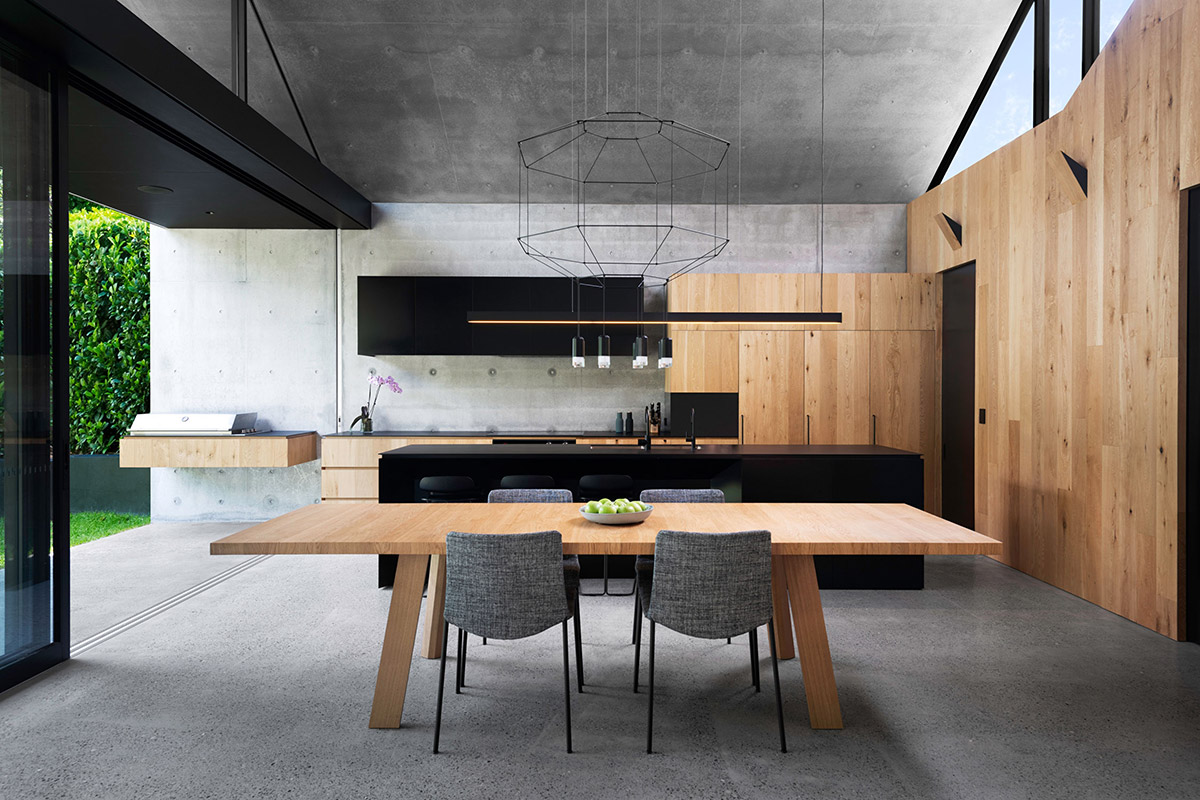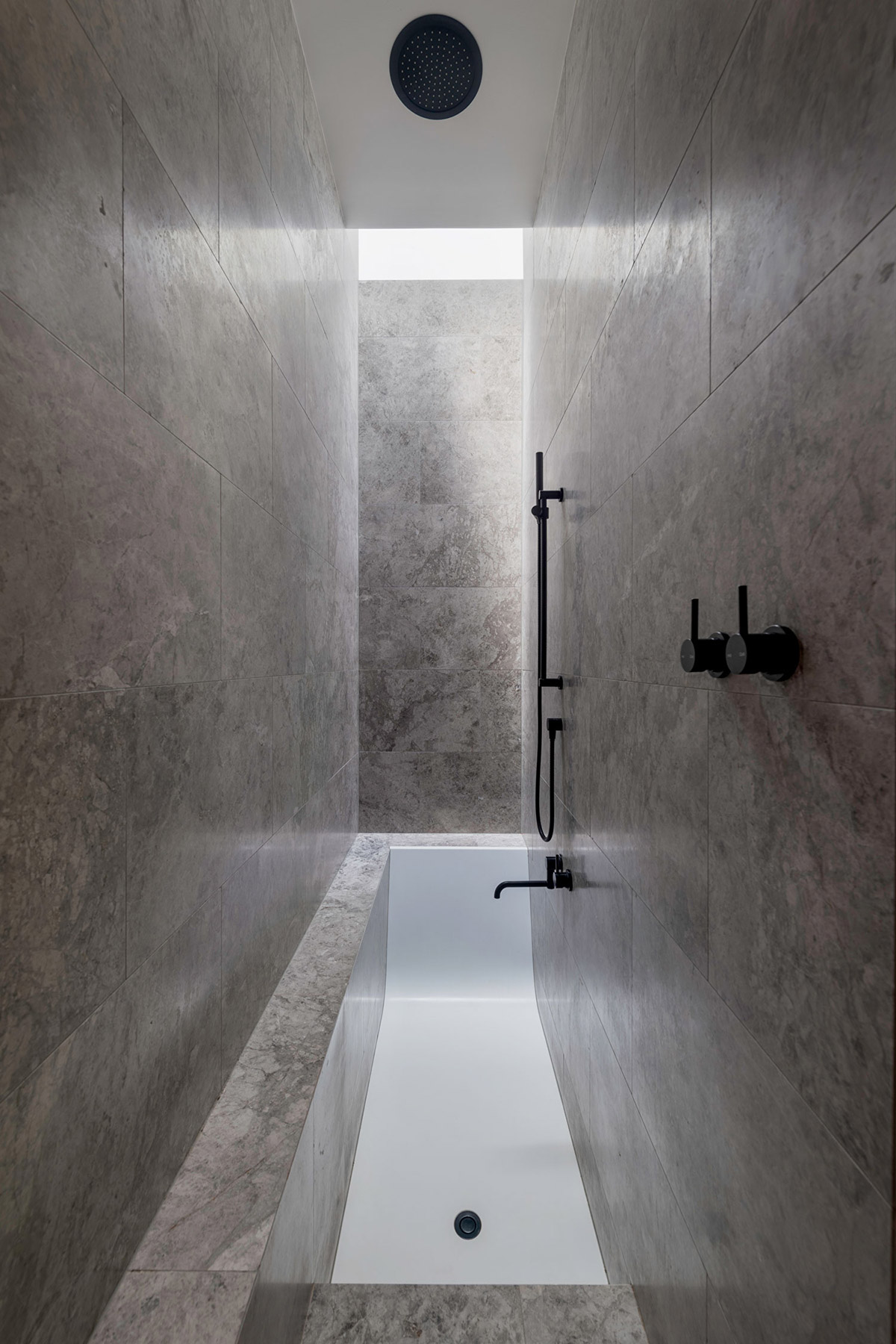 Malvern Residence by Williams Burton Leopardi
The interior of Malvern Residence exhibits a soft and tranquil palette of natural timbers and stone, with carefully considered joinery and furnishings. The mostly black and white design scheme promotes a unique balance of lifestyle between entertaining and relaxing.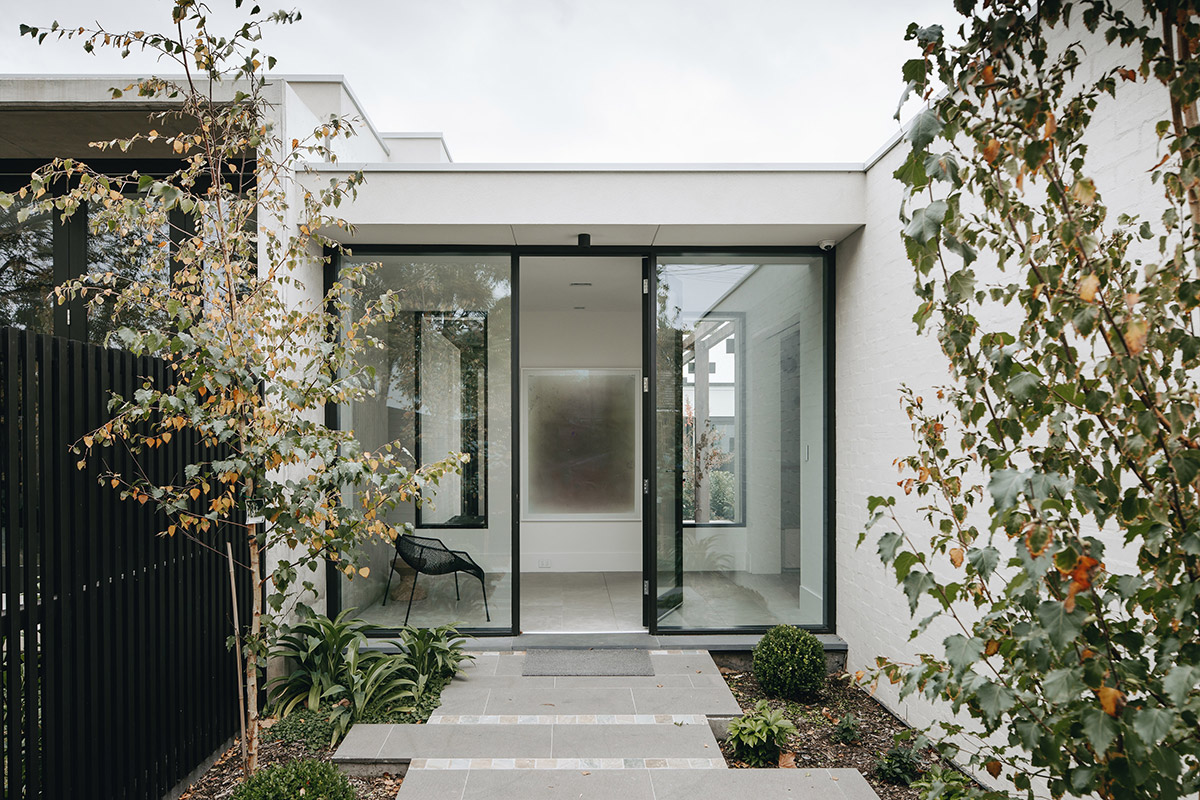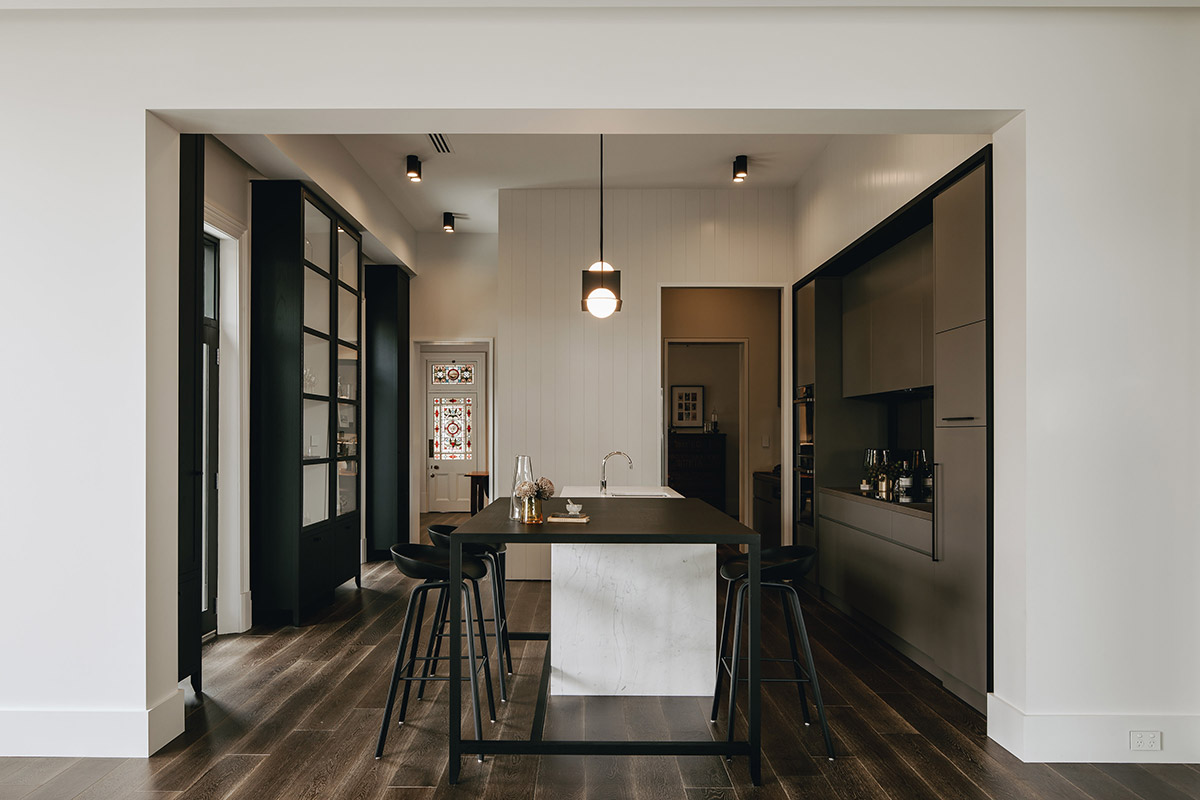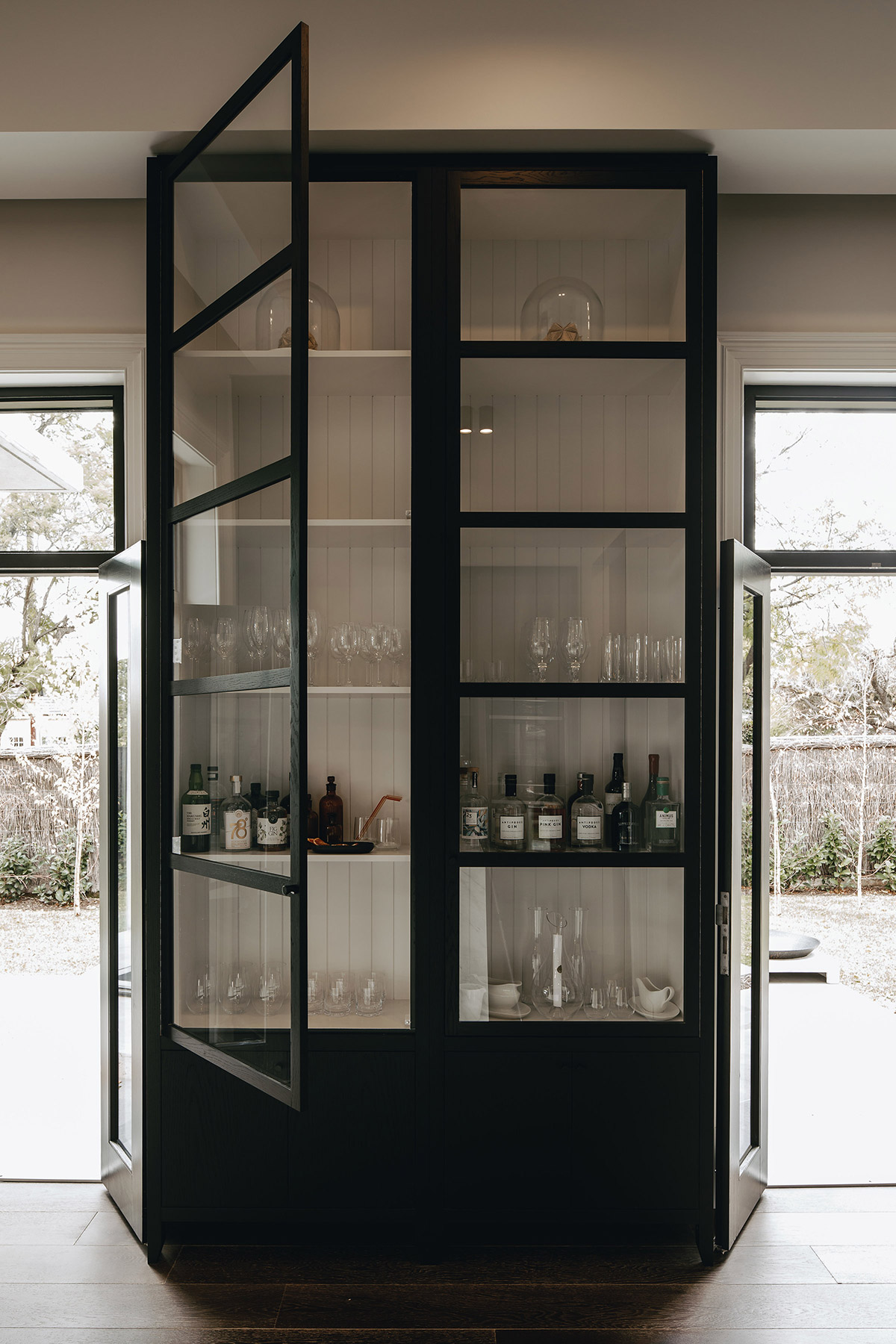 Peppertree House by Alwill Interiors
This fashion designer's home had to be at the prominent position of design with a purposeful and practical family home pushing the boundaries in finishes and forms. Contemporising this home with strong heritage features and a grand scale was the challenge for the designer, Alwill Interiors. From elegant lighting fixtures, extraordinary art pieces and displays, to meticulously selected materials, the house is easily a wonderland of luxury for any guest.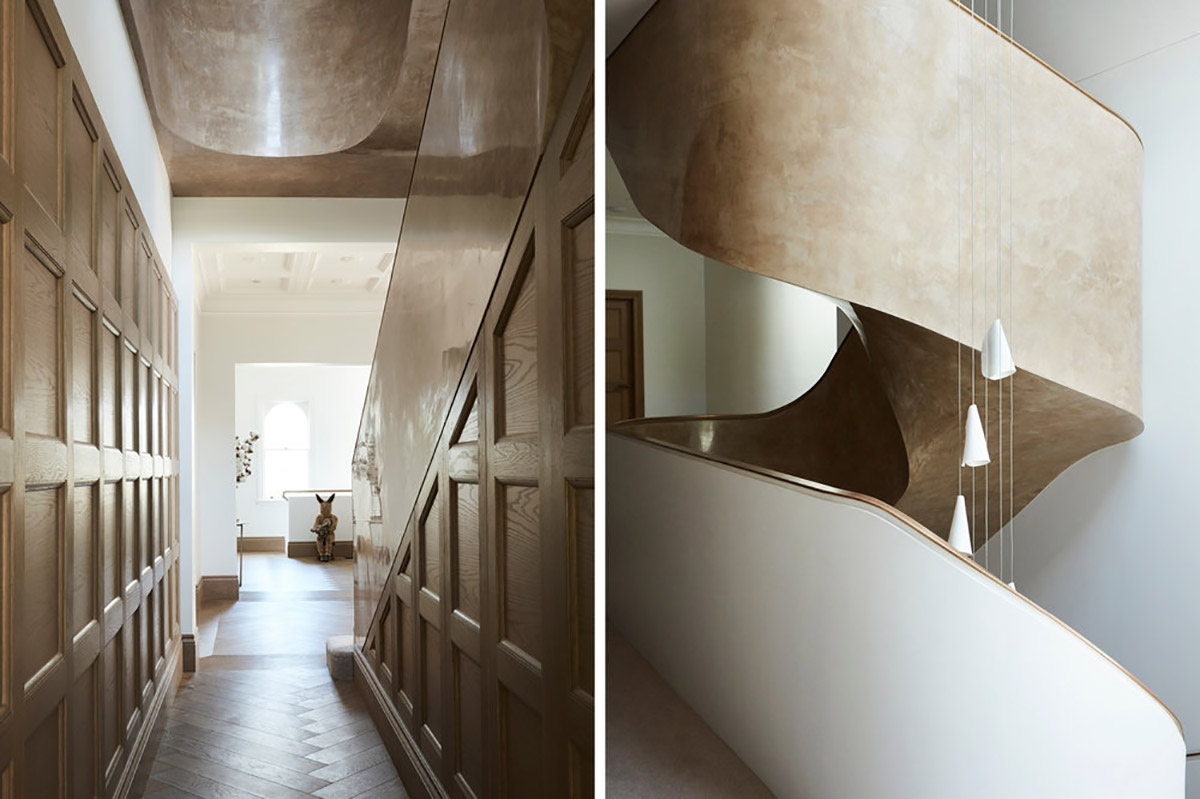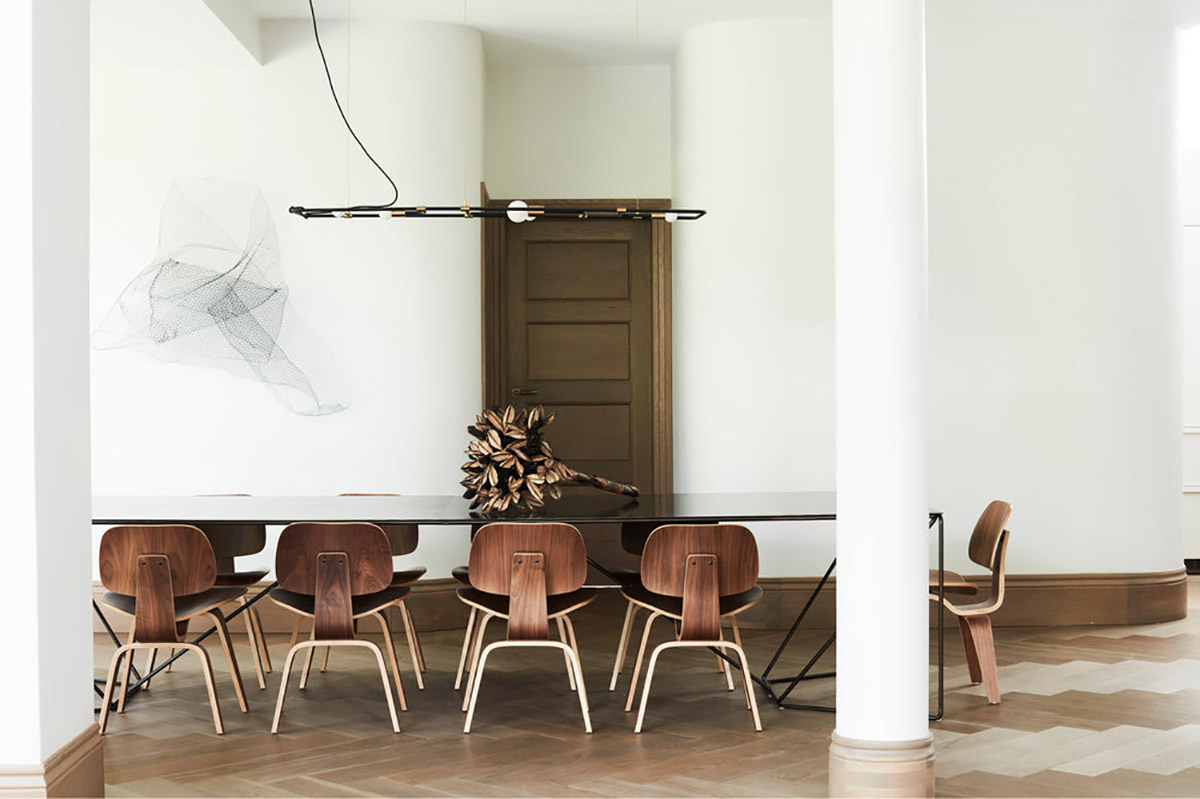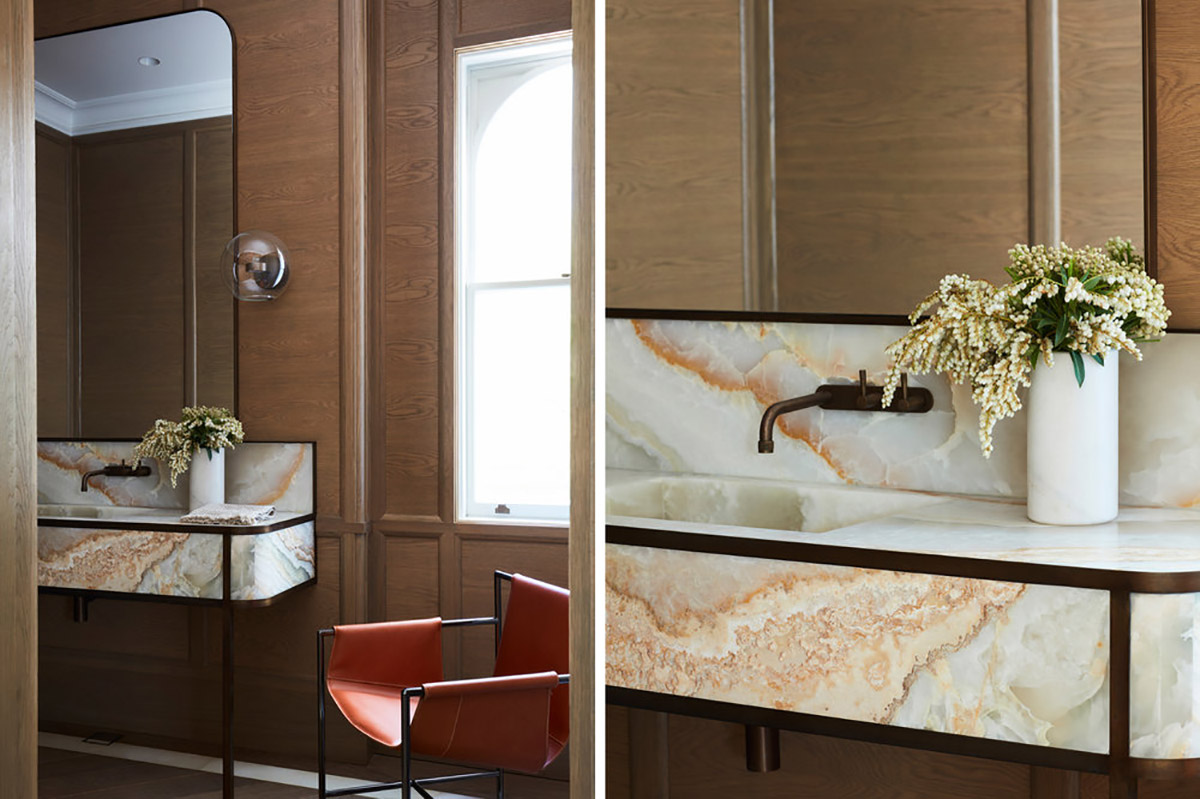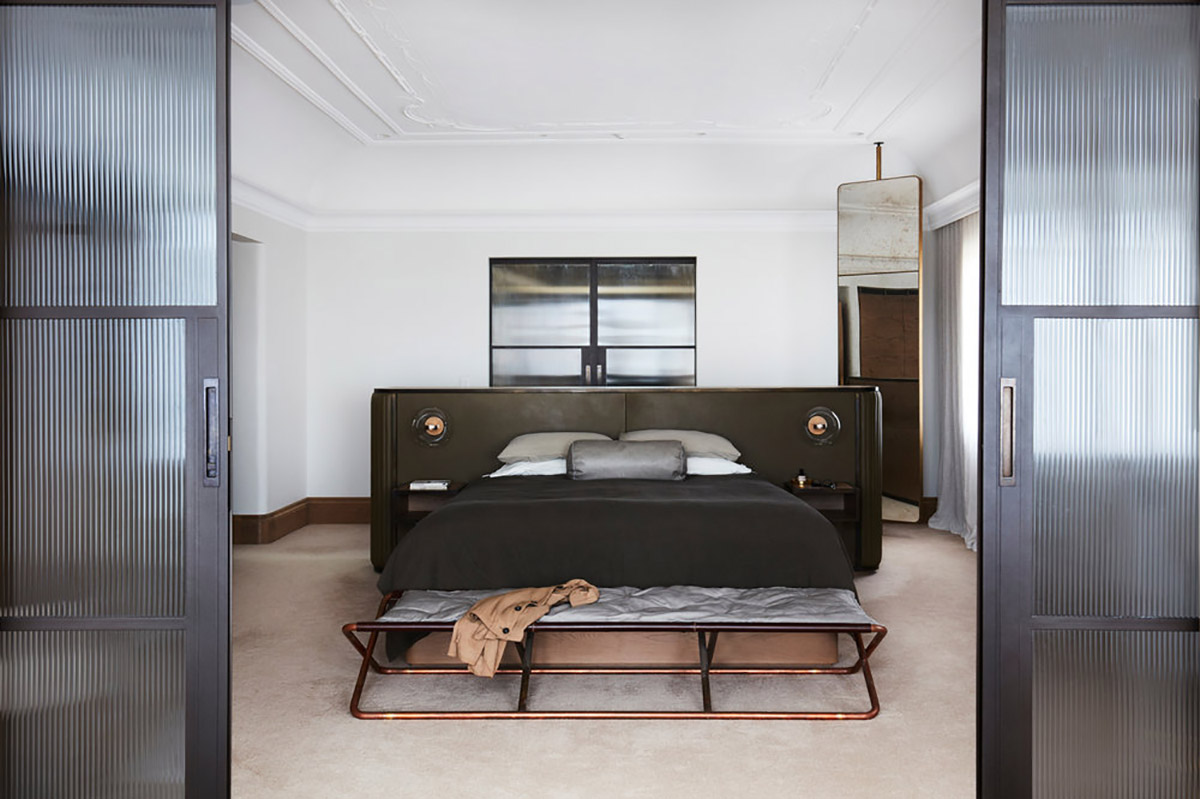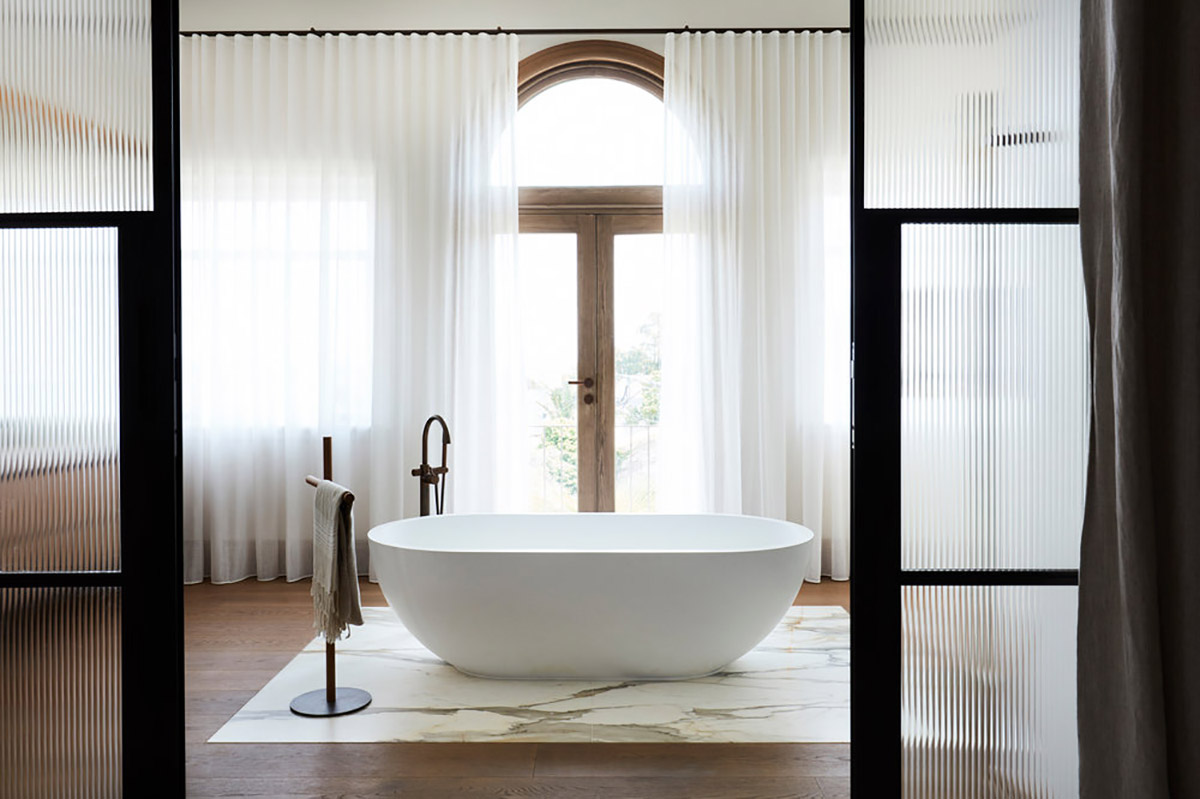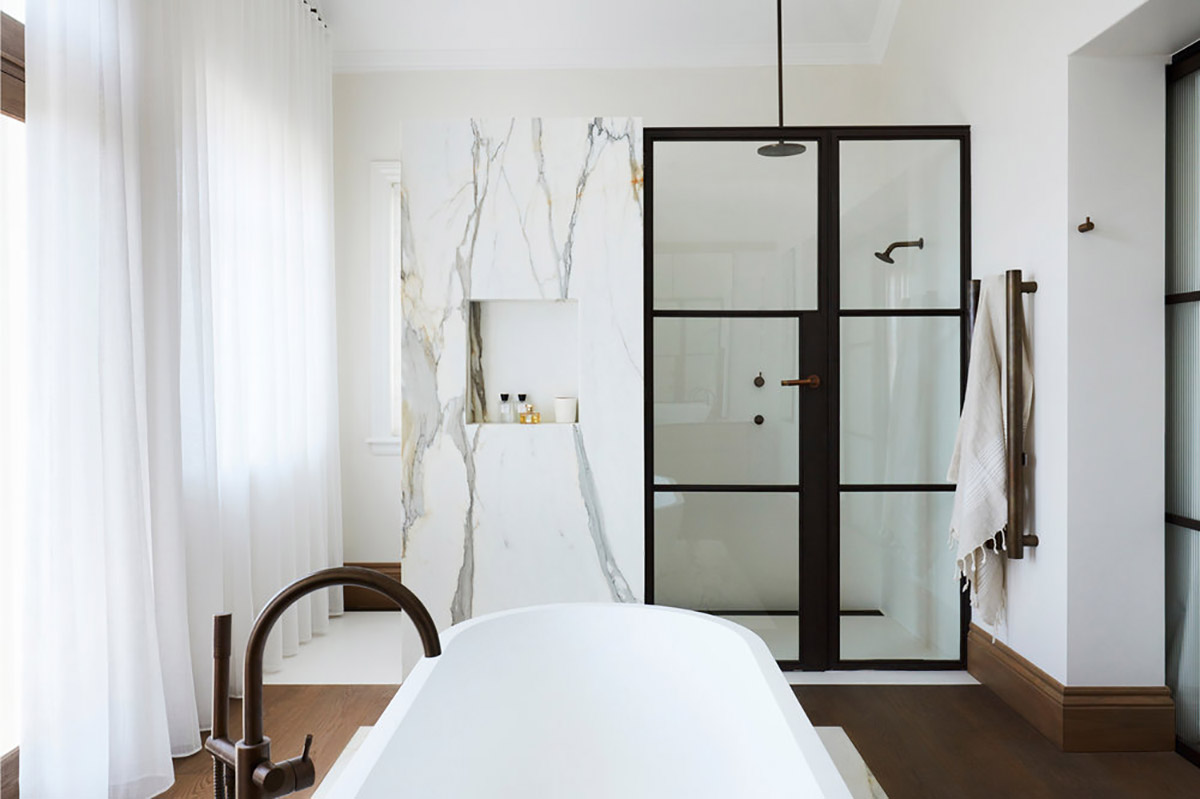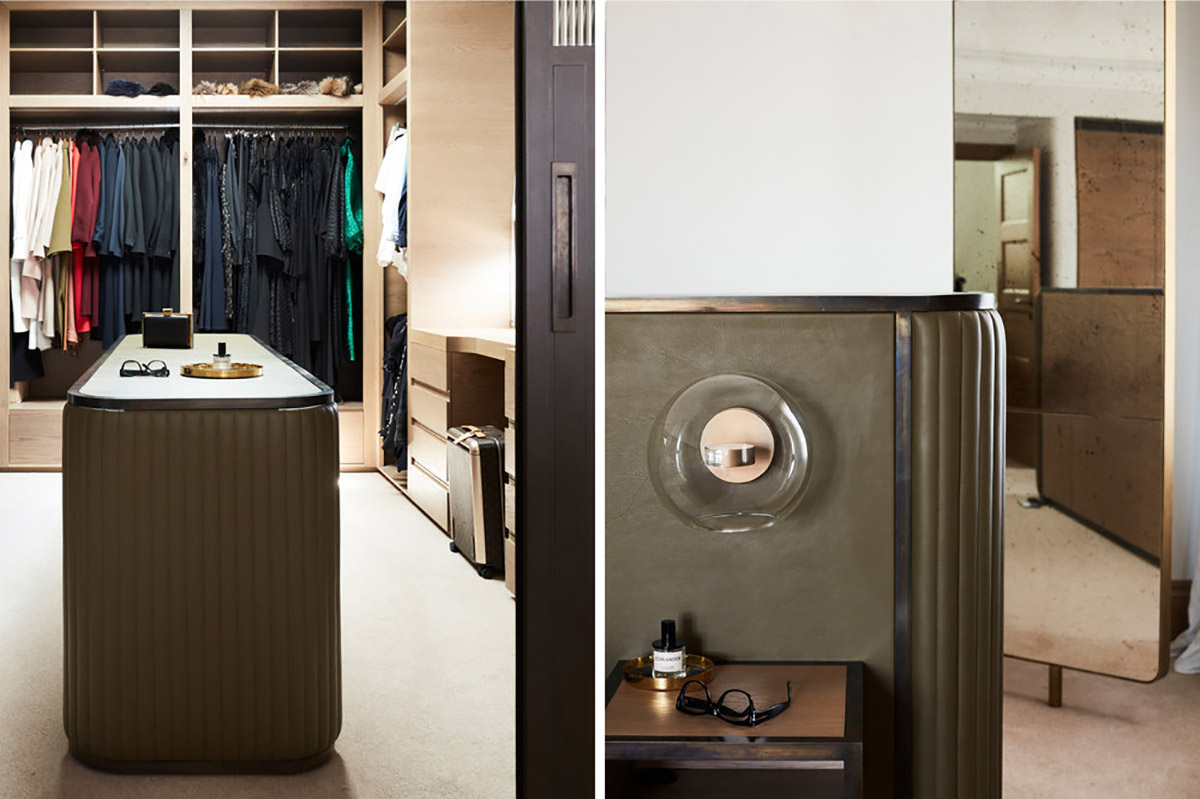 Bernie's Beach by Sally Caroline
Being a stone's throw from a pristine, secluded cove in Sorrento on the Mornington Peninsula, the brief called for a home that balances coastal vibes with some serious luxury. Like the quiet, locals-only beach that Bernie dashes over as the sun rises, this house is a secret beauty. With the use of internal weatherboard, and simple but sophisticated cabinetry and exquisite choice of furniture and marble stoneware, the entire home oozes with grandeur.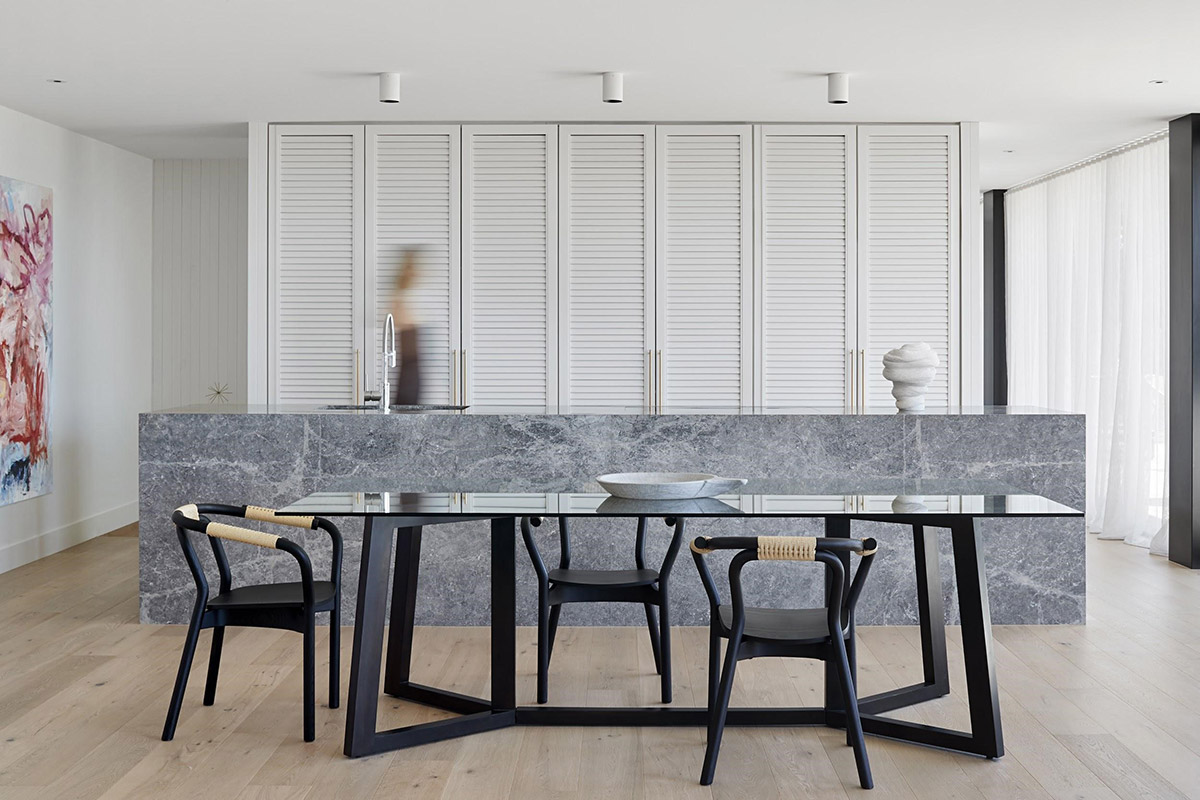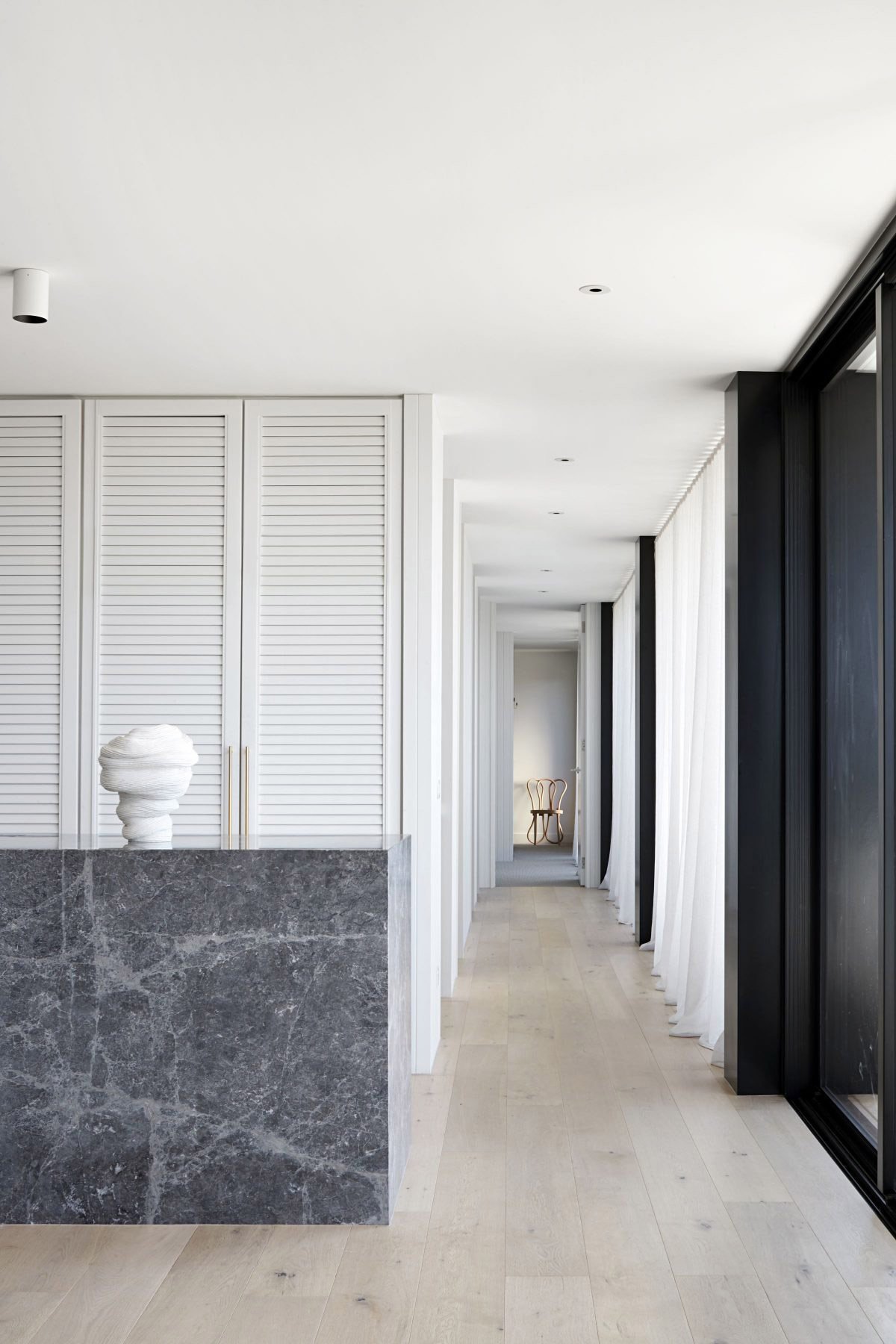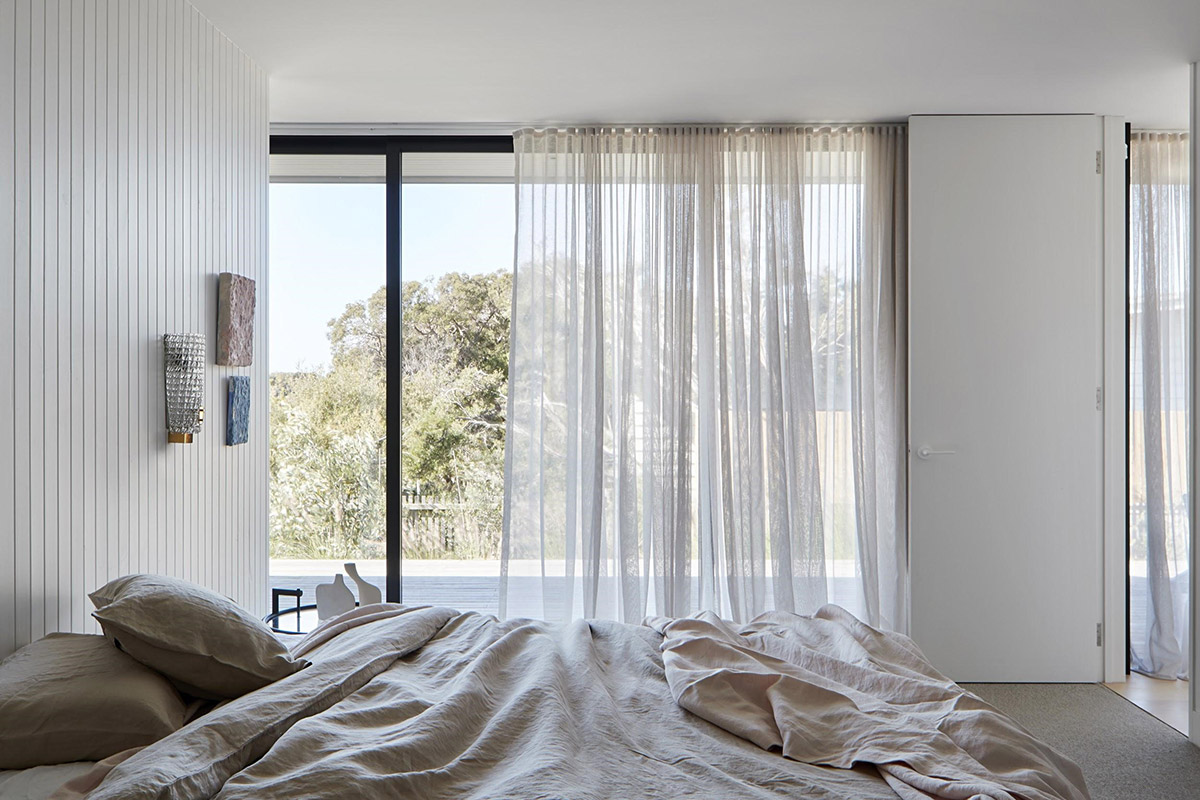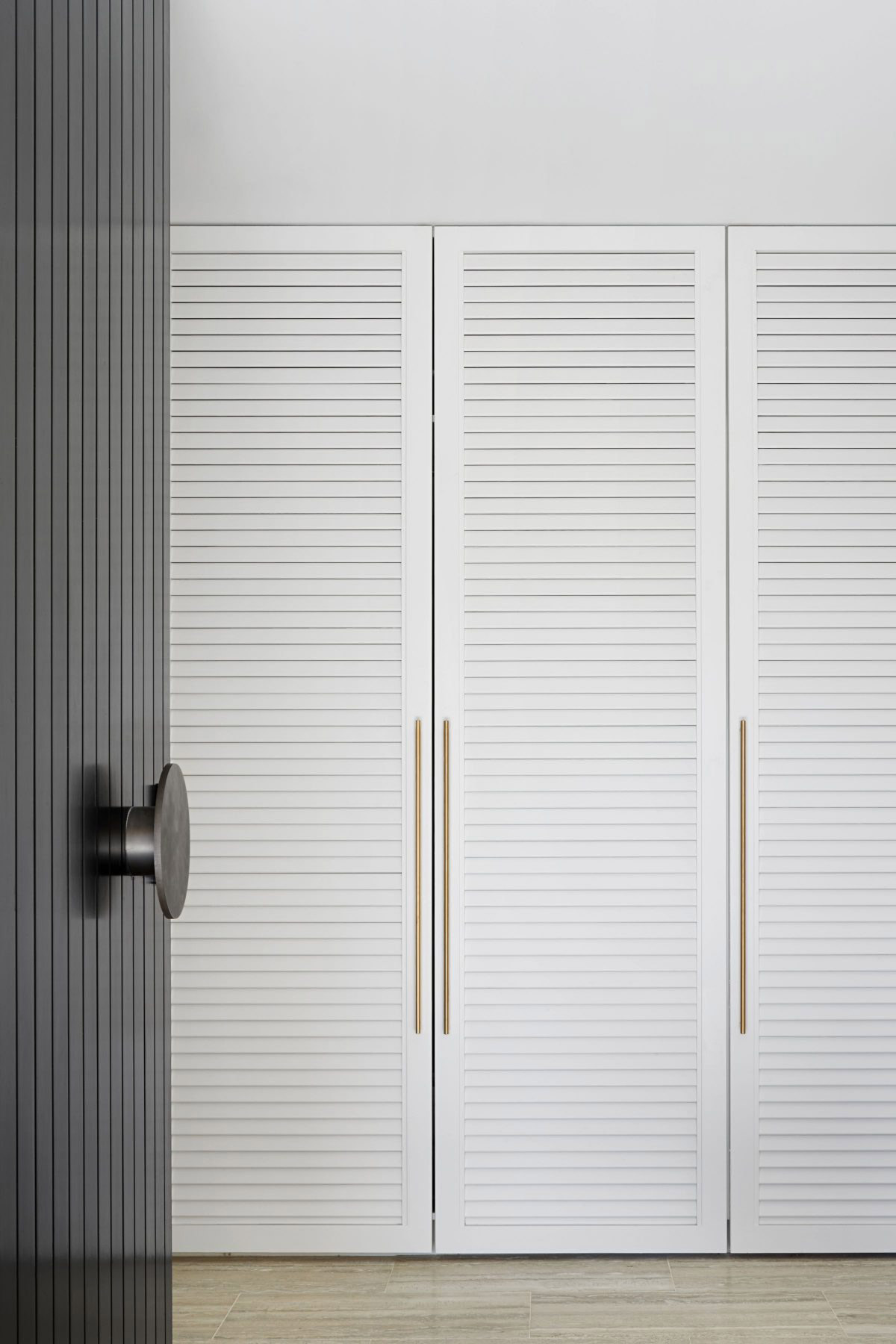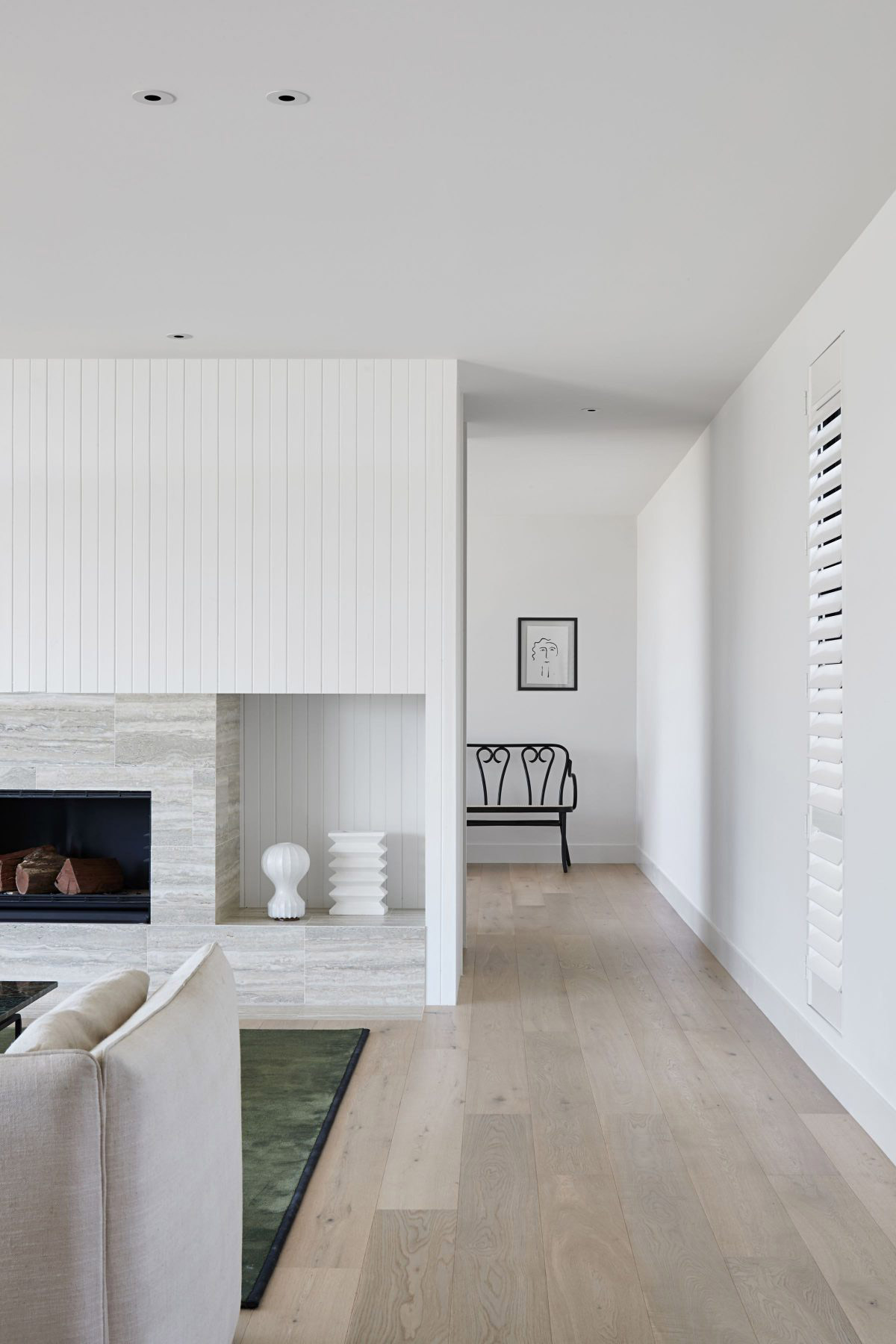 Challis Avenue Apartment by Retallack Thompson
This 'Esquire' inter-war Art Deco apartment building was renovated with a conceptual design which attempts to find a balance between the removal of barriers to the inhabitants and still clearly defining zones of service, living and rest. The interior style dressed with textured floors, walls, and modernised overall aesthetic beautifully streamlines and compliments the classic exterior typical to Art Deco style homes.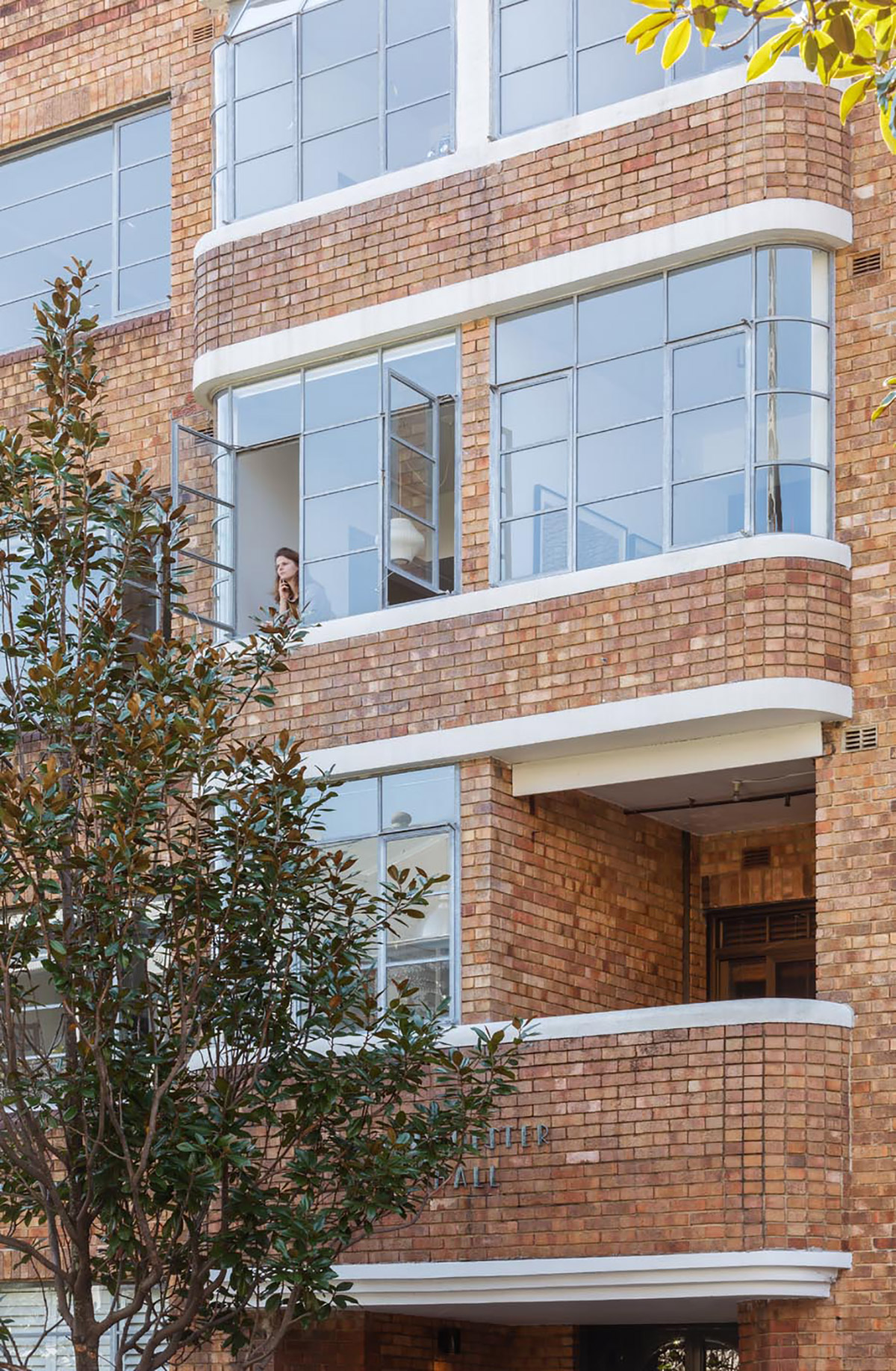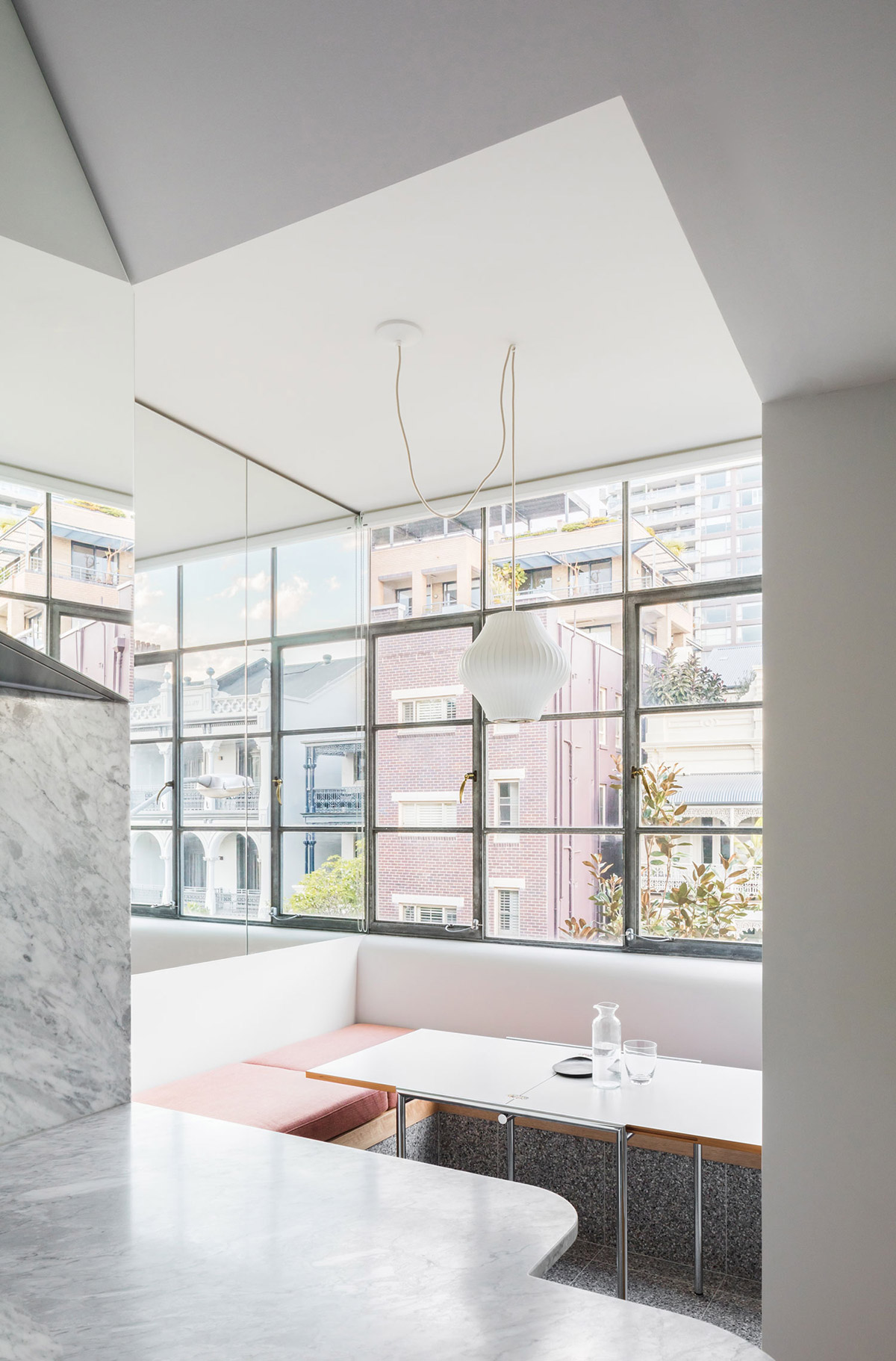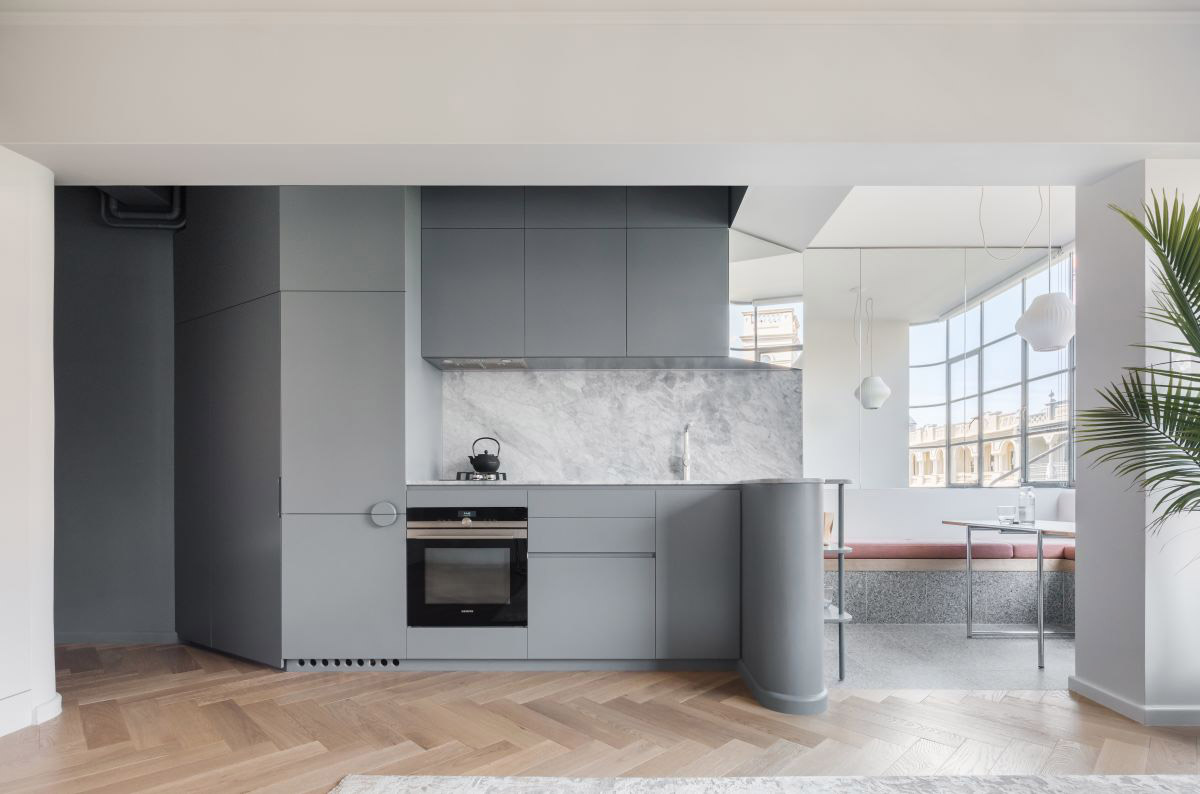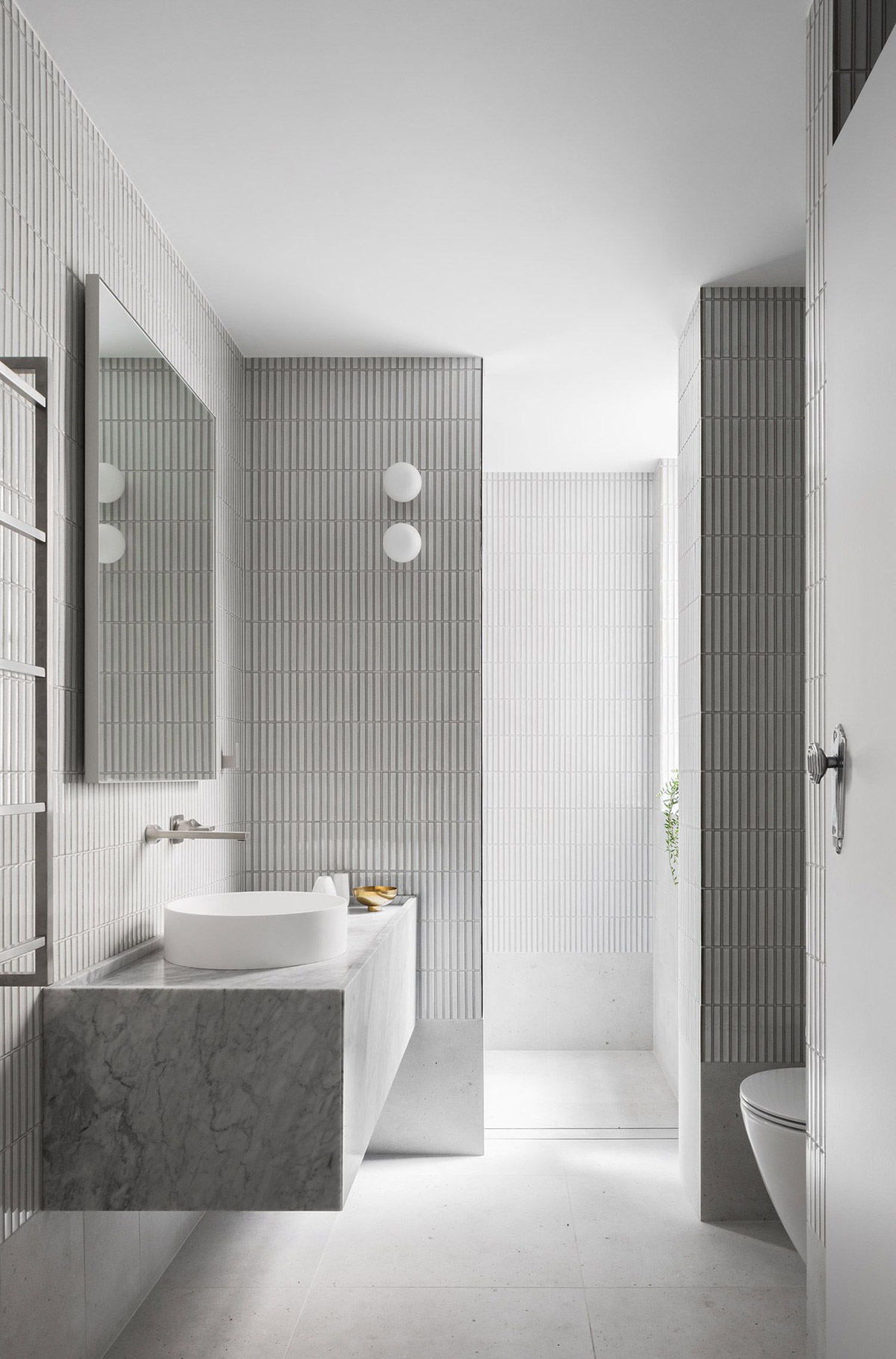 Merrick's Guest House by Studio Esteta
The conversion of the Merrick's Guest House into a sophisticated accommodation offering was informed as much by the existing infrastructure, as by the property's rural location in Victoria's stunning Mornington Peninsula. Through the introduction of new openings, the interior is flooded with natural light and views of the picturesque paddocks and the surrounding gardens which are framed to redefine the spatial experience. Encompassing through the entire home  timber floors feature with matching cabinetry and black accents. Black is prominent throughout the modern furniture pieces, steel window frames and various handles and tap-ware finishing the home with a sleek and contemporary attention to detail.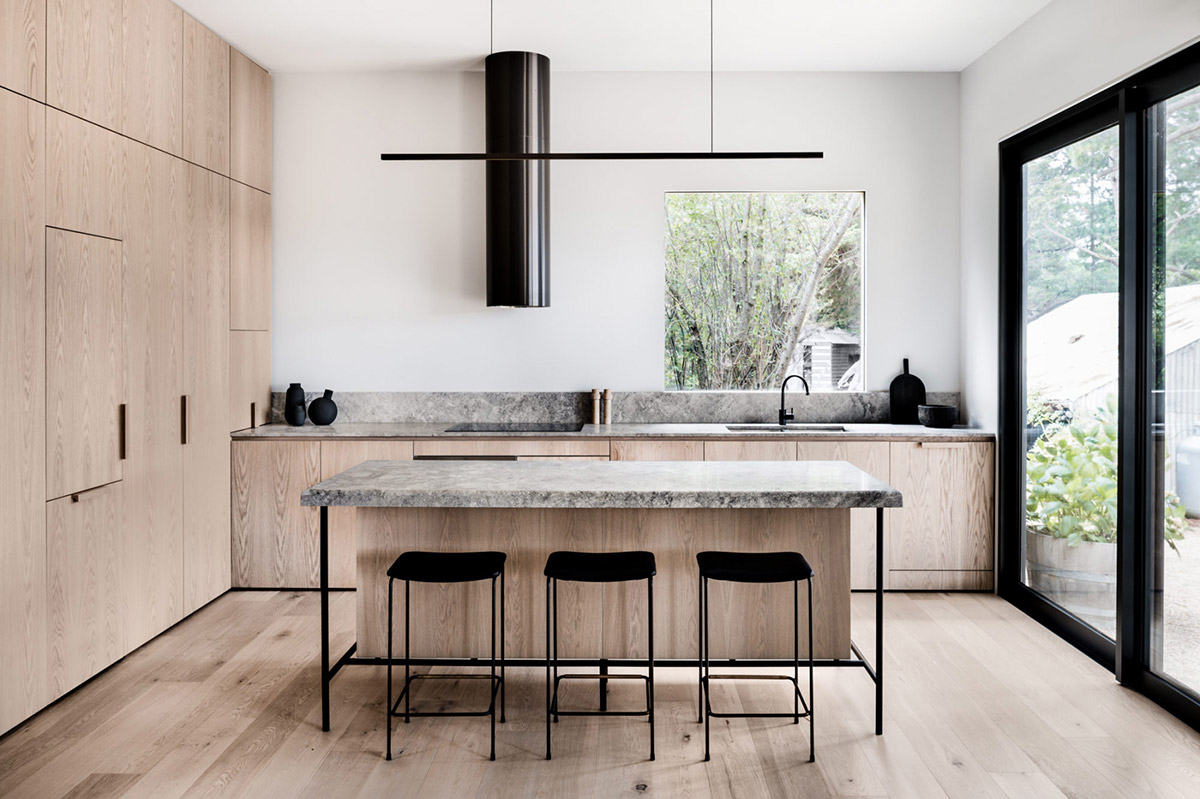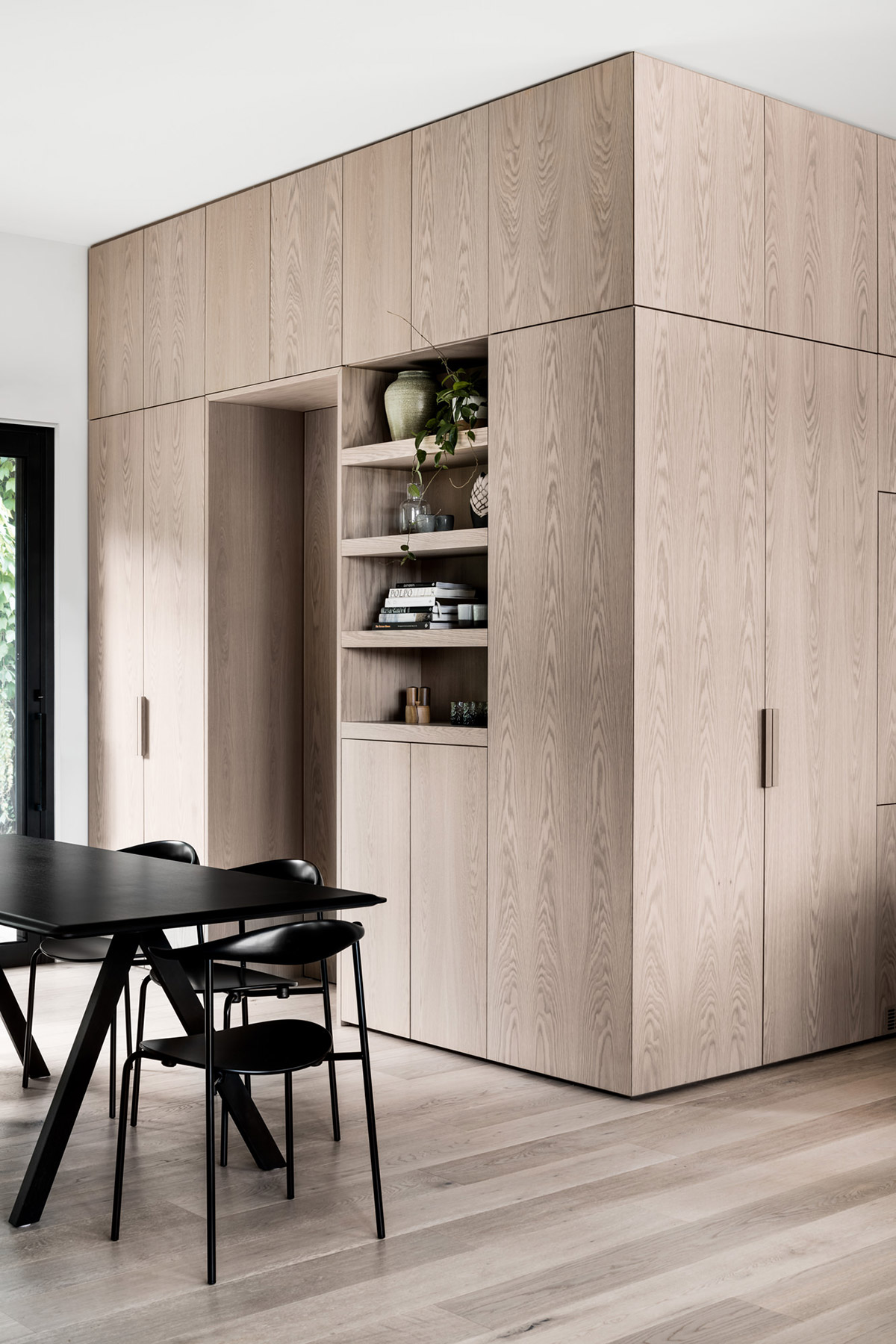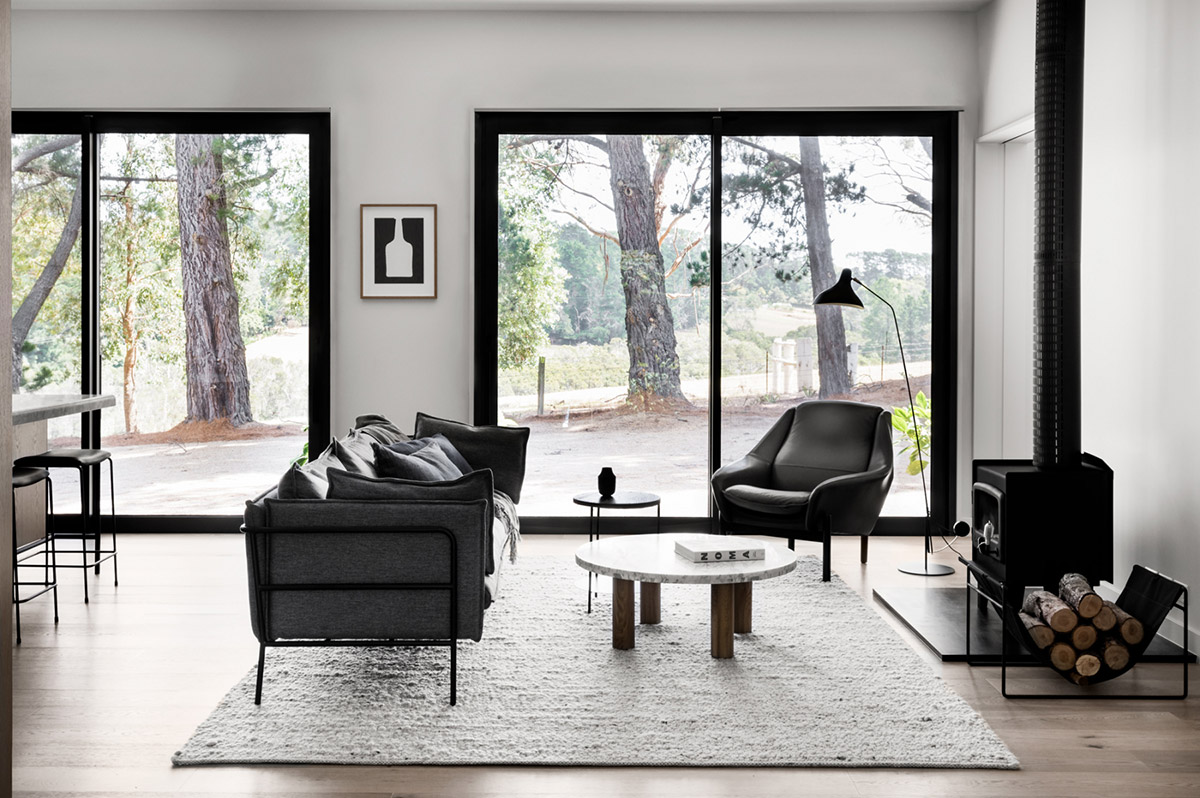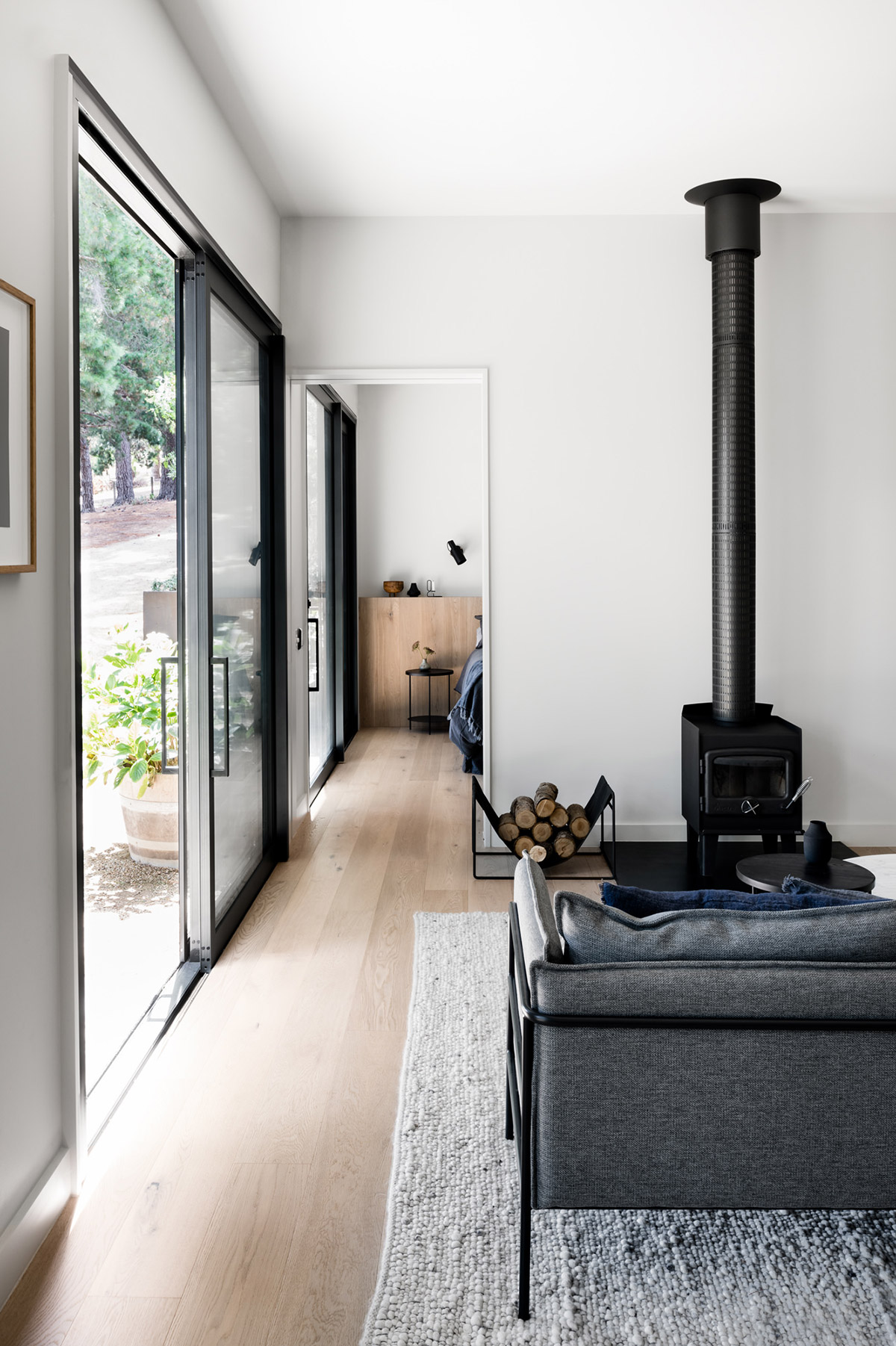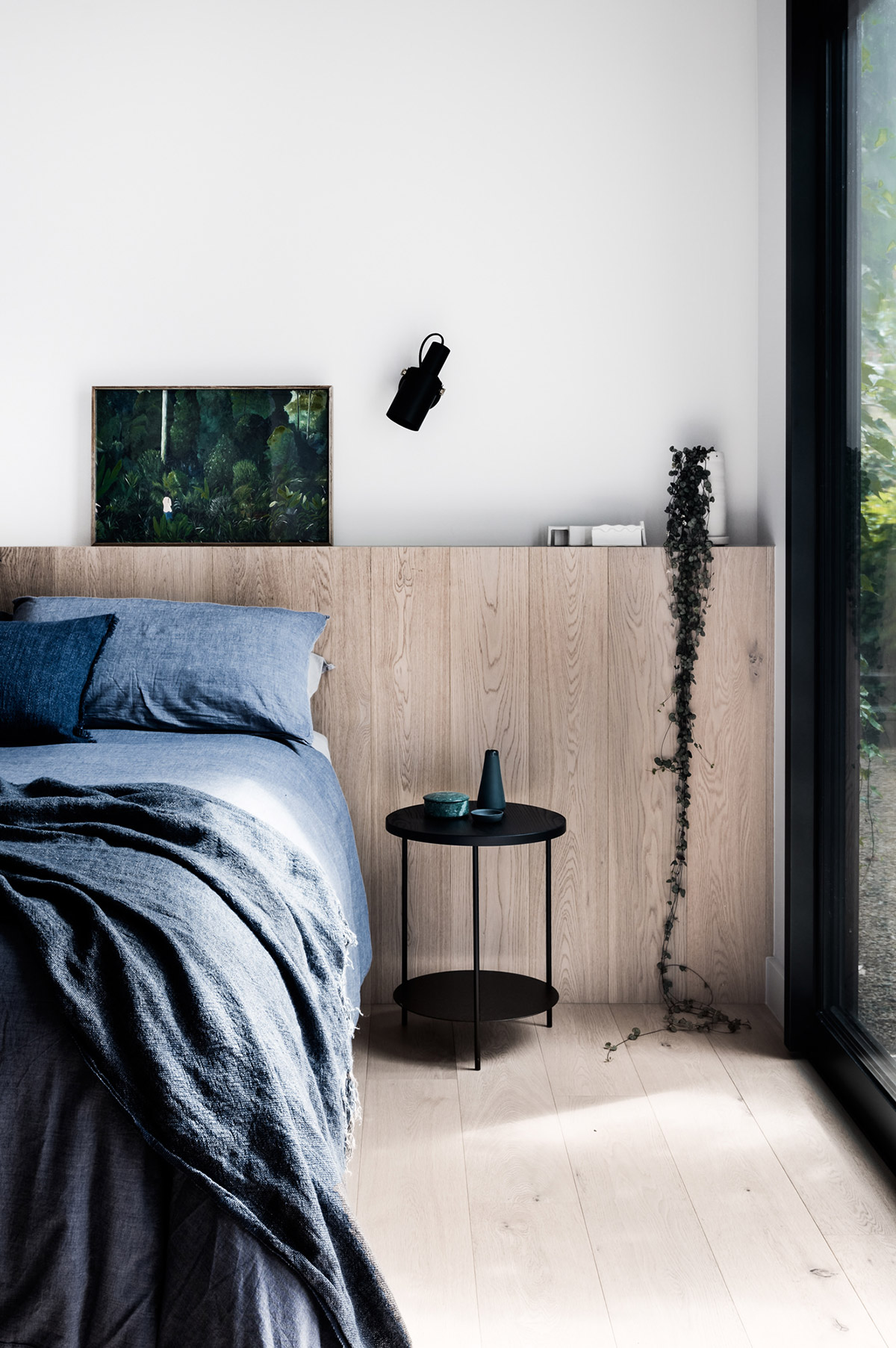 The awards conferred have both national and international significance. The judging process is anonymous, transparent and confidential. It is based on peer review and conforms to international standards. Jurors are eminent designers working with a convenor appointed by the Design Institute of Australia.
This year's jury for the awards include: Angela Biddle (Scott Carver, New South Wales); Caroline Choker (ACME, New South Wales); Anthony Dickens (Hassell, Victoria); Peta Heffernan (Liminal Studio, Tasmania); Ingrid Richards (Richards and Spence Architects, Queensland); Sonia Simpfendorfer (Nexus Designs, Victoria); Koichi Takada (Koichi Takada Architects, New South Wales); and Kieran Wong (The Fulcrum Agency, Western Australia).
For the complete lists of finalists for all categories, you can view the shortlist on their official website. Awards and commendations will be presented during the Awards Announcement Dinner at the Forum in Melbourne on 31st May 2019. For those who don't have tickets yet, you can grab one over at the Australian Interior Design Awards website.
Stay tuned and subscribe for when we reveal the winner of the 2019 Australian Interior Design Residential category. But for now here are the rest of the shortlisted winners.
Albert Street – Milieu Creative
B and B Residence – Hogg and Lamb
Barwon Heads House – Lovell Burton Architects
Batavia South Yarra – Robson Rak Architects and Interior Designers
Bayside House – Adam Kane Architects
Bernie's Beach – Sally Caroline
Bondi Pacific Apartment – Redgen Mathieson
Camperdown Warehouse – Archer Office
Caroline House – Cera Stribley Architects
Caroline House – Kennedy Nolan
Challis Avenue Apartment – Retallack Thompson
Chloé – Templeton Architecture
Connect Six – Whiting Architects
Cornerstone House – Splinter Society Architecture
Courted House – Breakspear Architects
Crescent Head House – Madeleine Blanchfield Architects
Darlinghurst Terrace – Tom Mark Henry
Edsall Street – Ritz and Ghougassian
Elsternwick House – Wellard Architects
Extruded House – MCK Architecture and Interiors
Fitzroy Terrace – Taylor Knights
Foreshore House – Venn Architects
GB House – Renato D'Ettorre Architects
Georgina – Templeton Architecture
Hawthorn House – Edition Office
HDP Residence – Genesin Studio
His and Her House – FMD Architects
Italianate House – Renato D'Ettorre Architects
Kew Apartment – Sarah Wolfendale Interior Design
Malvern Residence – Williams Burton Leopardi
Merricks Guest House – Studio Esteta
New Modern – Bower Architecture and Interiors
Oak Tree House – Susi Leeton Architects
Pacific House – Penman Brown Interior Design
Page Street House – Wellard Architects
Penthouse I – Lawless and Meyerson
Peppertree House – Alwill Interiors and Luigi Roselli Architects
Point Lonsdale House – Edition Office
Portman Street Terraces – CO-AP
Powell Street House – Robert Simeoni Architects
Sage House – Carole Whiting Interiors and Design
SLD Residence – Davidov Architects
TGIPF Townhouses – Tecture Architecture and Interior Design
The Clubhouse – Wolveridge Architects
The Ridgeway House – Ha Architecture
Woollahra Courtyard House – CO-AP