We often romanticise about sneaking away from the city, driving through the countryside and pulling up to our very own peaceful retreat away from the busy and close to the calm. That romance has now gone into overdrive and it's with thanks to the Nulla Vale House designed by Melbourne-based MRTN architects. The Nulla Vale House is another finalist in the 2018 Houses Awards for the 'New House Under 200m2' category.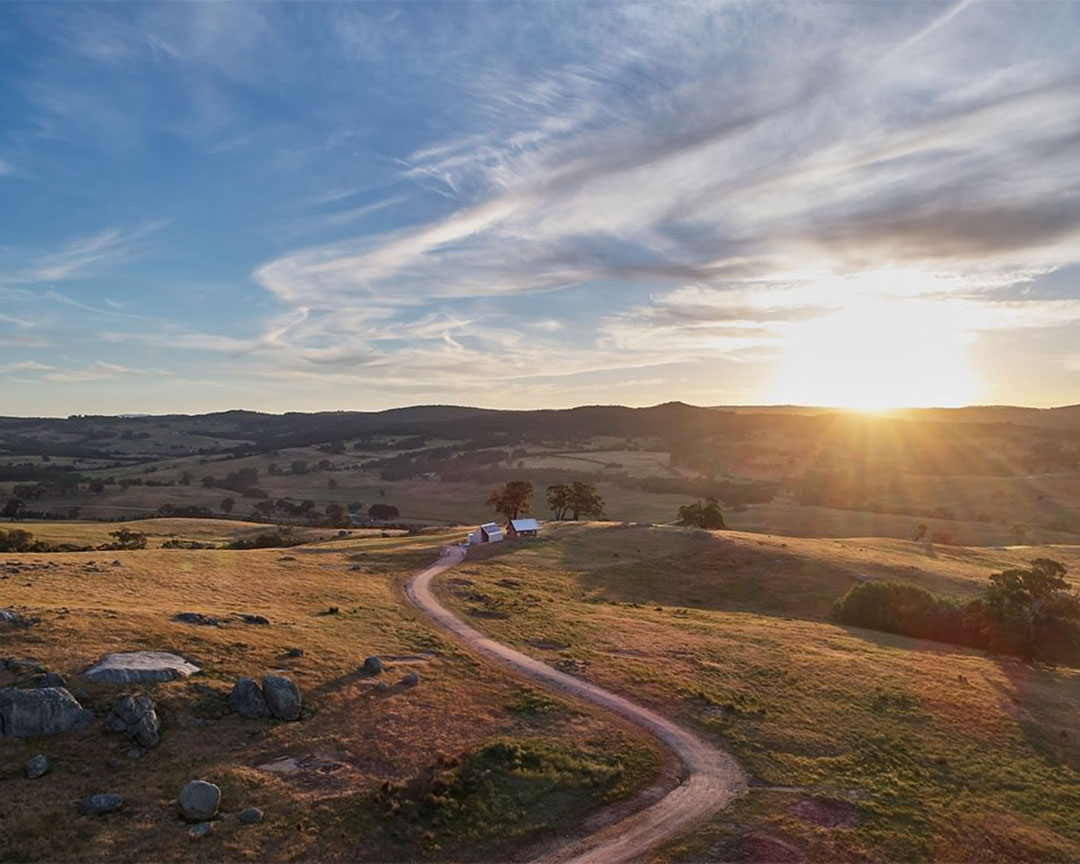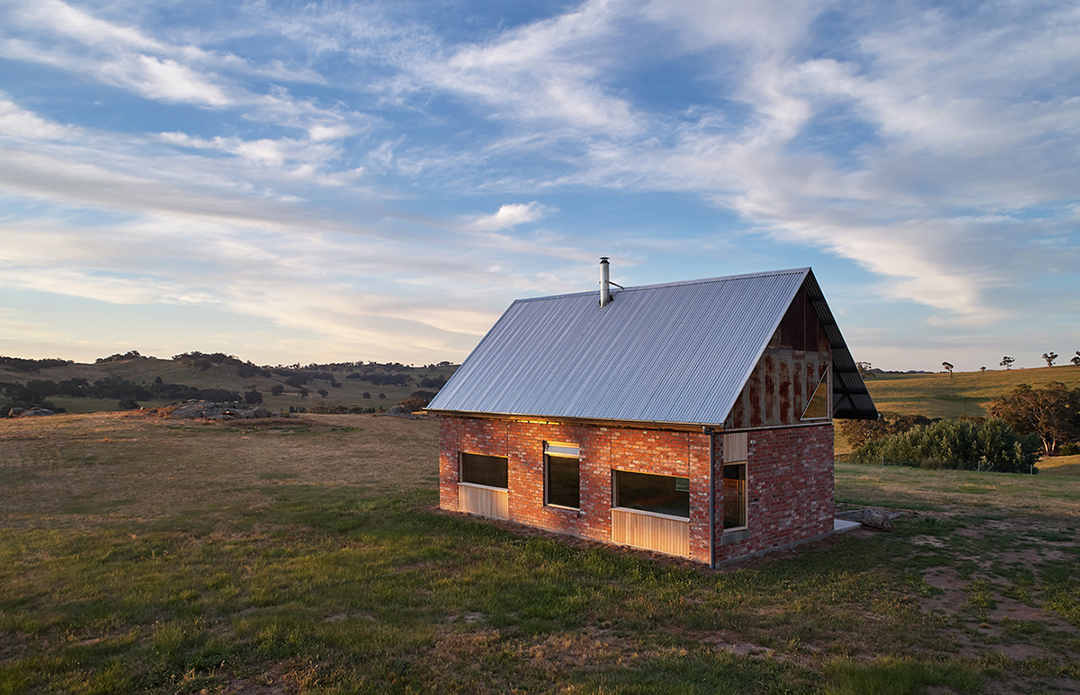 Planted amid rolling hills of farm land, Nulla Vale House and Shed is perched atop a hill with its rustic exterior perfectly at home with its surroundings. The house is a stone-throw away from the shed and anticipates a more permanent home to be built at some stage in the future.
From the outside the Nulla Vale house would seemingly check your list of expectations of what a farm house should look like. However, when you look closer at the dwelling it slowly reveals itself with unexpected twists that would delight any farm-loving soul.
Inside the raw exterior is a hidden oasis consisting of comforting materials shaped by the environment. The timber framed ceilings provide a signature farmhouse appeal, with timber and earthy, exposed bricks combining to create a warm, homey ambiance.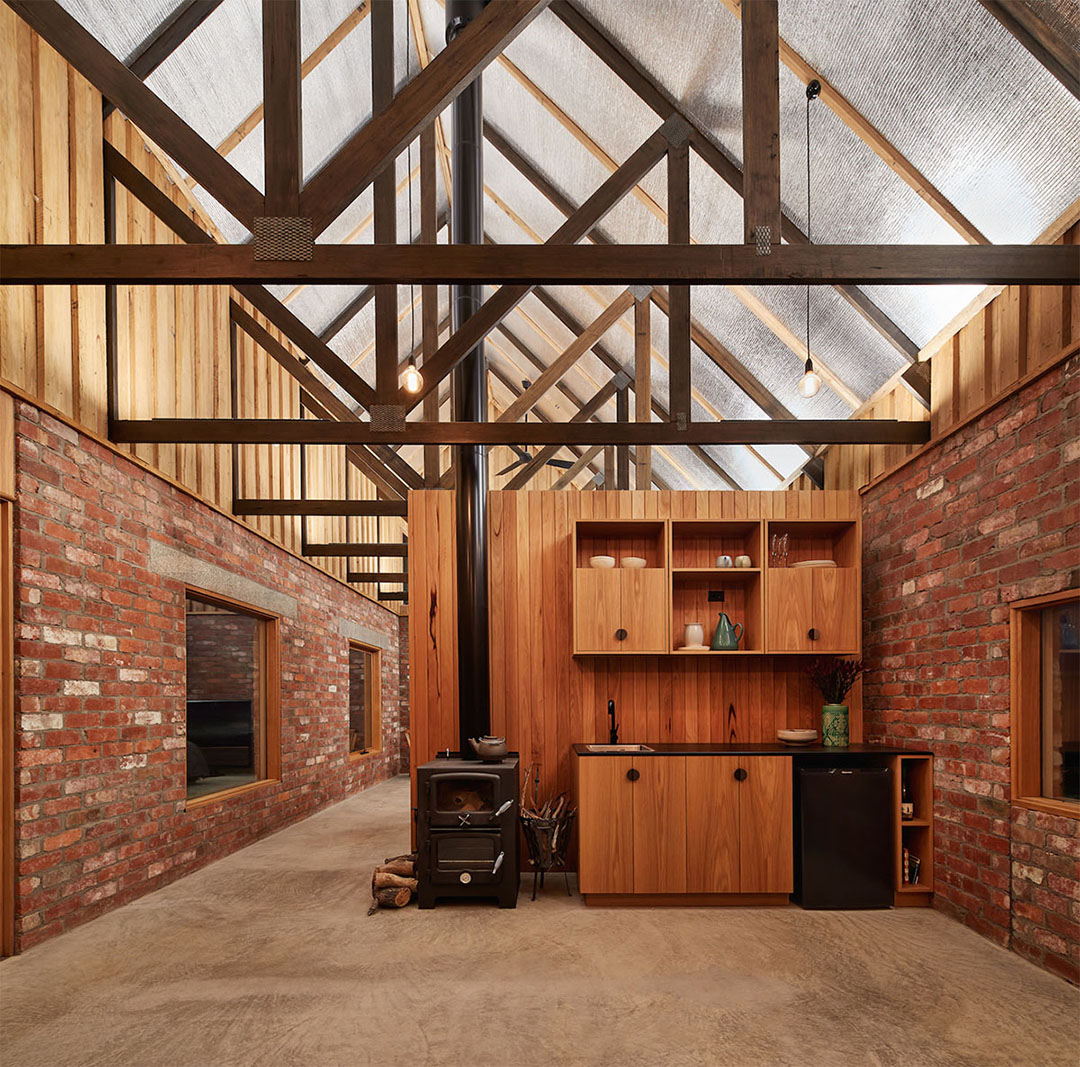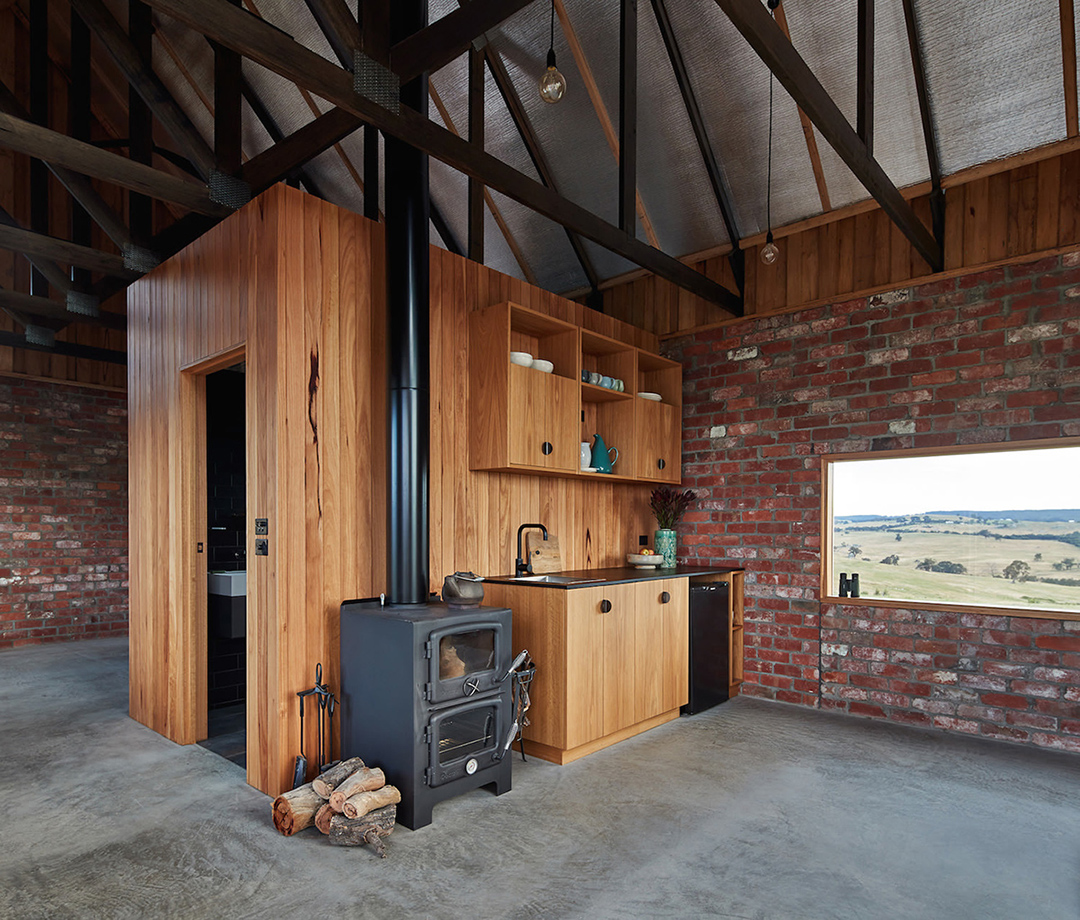 Its main area for rest and recreation is provided by an ample space that consists of a couple of coffee tables and chairs by the windows, as the owners are yet to plan for a more residential setting in the future.
The large windows on each wall provide a generous amount of natural light and access to the phenomenal rural setting.
The private areas of the house provide another otherworldly twist as the MRTN folks prove how much they love to tease with a penchant for the unexpected.
Gone are the days when farm house bathrooms and private quarters are cold and uninviting. The Nulla Valle bathroom has an inner sanctuary and appears larger than it is, all thanks for an epic window leading your eyes out across the rolling farmland… (raise your hand if you're eyeballs are screaming hells yes!). The shift to black tiled walls for the bathroom provides a sleek touch to the over-all rustic appeal of the dwelling, while remaining consistent up to the smallest detail.
The bedroom is a simple design and the most humble of areas in the home, with a bed and in built seating by the window. Comfortable in its simplest form to provide the perfect place for rest and relaxation after a long day of work.
Congratulations to MRTN architects on their 2018 Houses Award nomination for the Nulla House and Shed. The winners will be announced on July 27th in Sydney. I'll be there waving the Hunting for George flag and will share the winners with you all very soon! Until then, here's a look at some of the other finalists.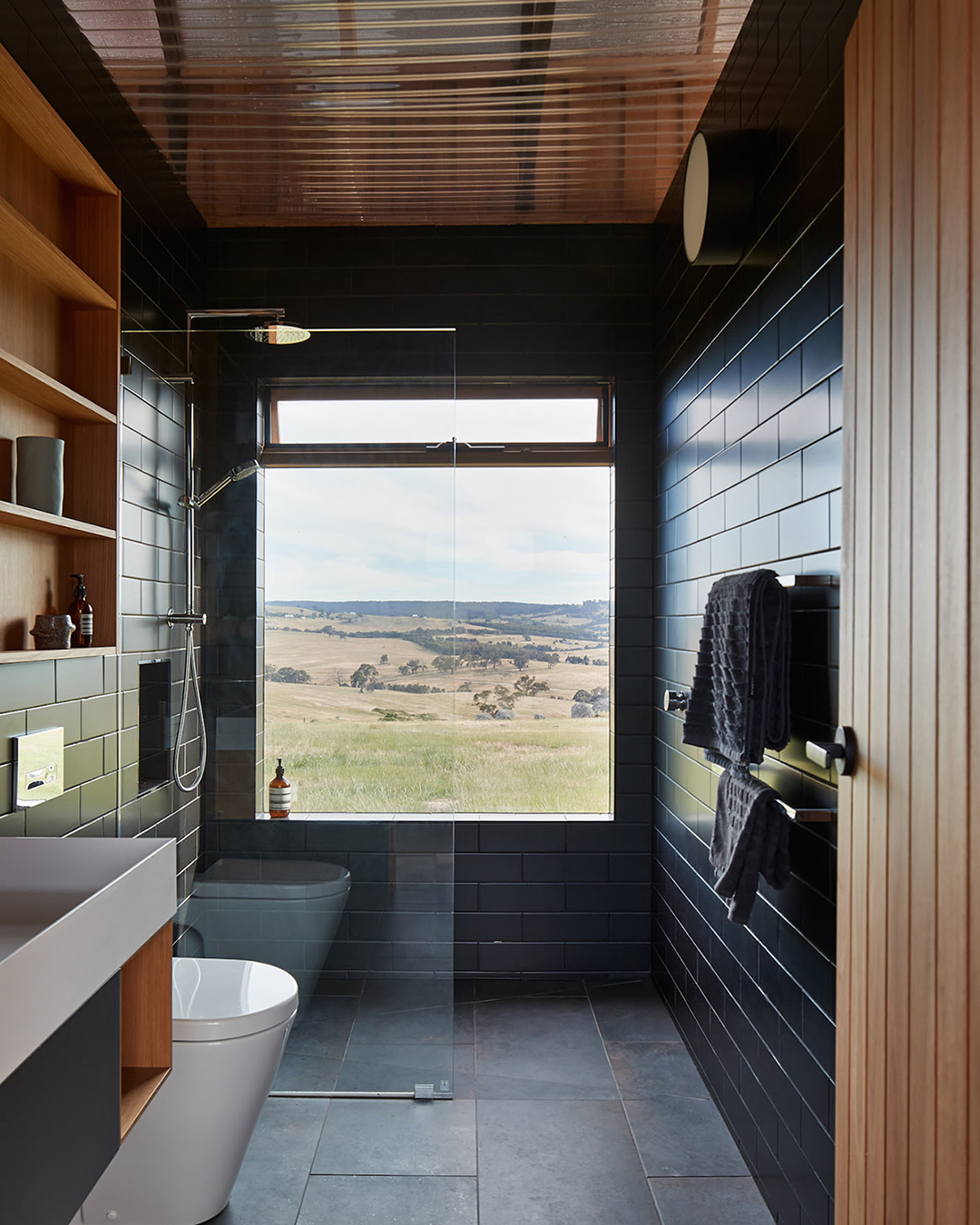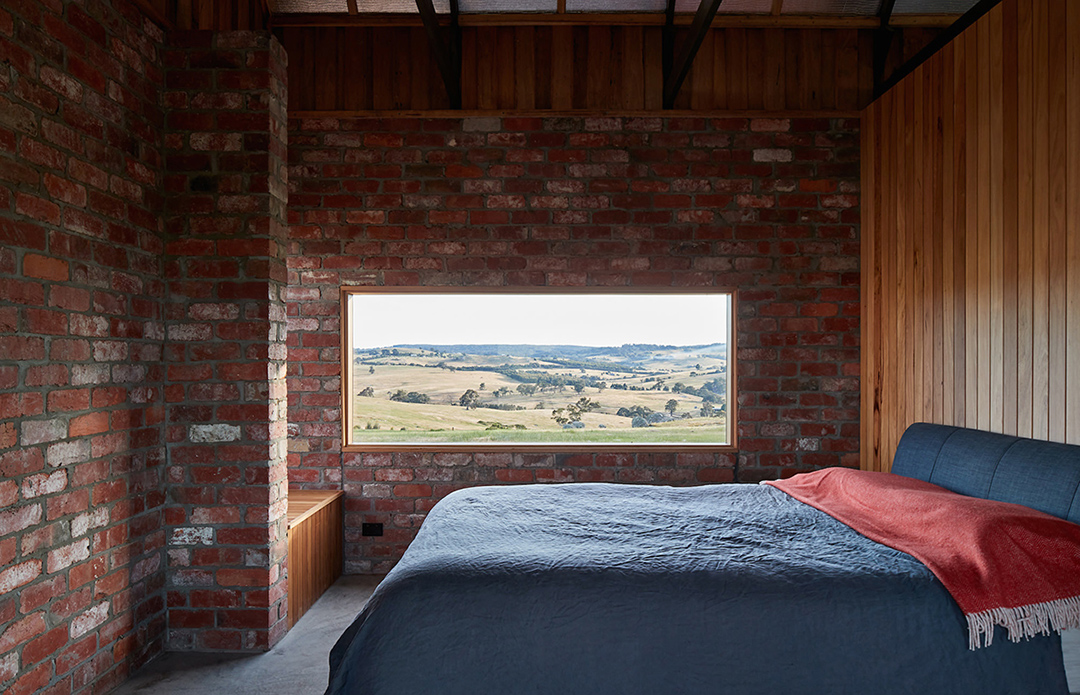 Photography by Peter Bennetts.