Cute, fun and fashionable stuff for your pooch! Nice Digs has an excellent way of introducing a modernly designed dog collar and leashes. Their philosophy is to combine a unique design approach with a strong commitment to handcrafted goods. Founded by Georgia Havekotte, a dog obsessed fashion and textile designer from Melbourne, Australia – Nice Digs offers high quality lifestyle goods for the discerning modern dog owner. Combining durability and contemporary design that complement the home.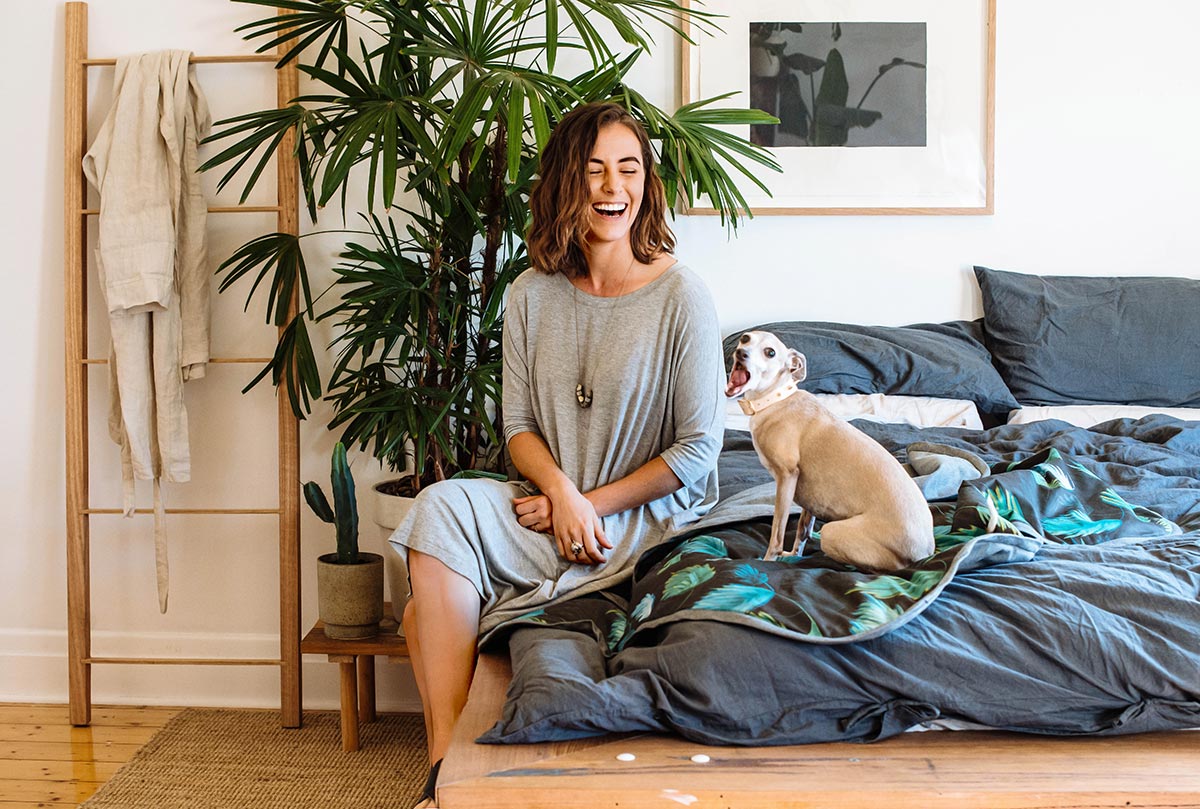 Behind The Brand
In the wake of adopting a rescue dog, she attempted to discover items that fit with their own personal style and suited the home. In light of this, she built up an collection of beds and cushions that were fun and practical with contemporary designs. Originating from a textile design background, Georgia normally inclines toward solid patterns, shading and reiteration.
In the lead up to their first plan showcase, Nice Digs needed to make a scope of embellishments that had a solid, graphic effect and would compliment their digitally printed bedding range. The painted accessories were a staggering achievement and they have never looked back!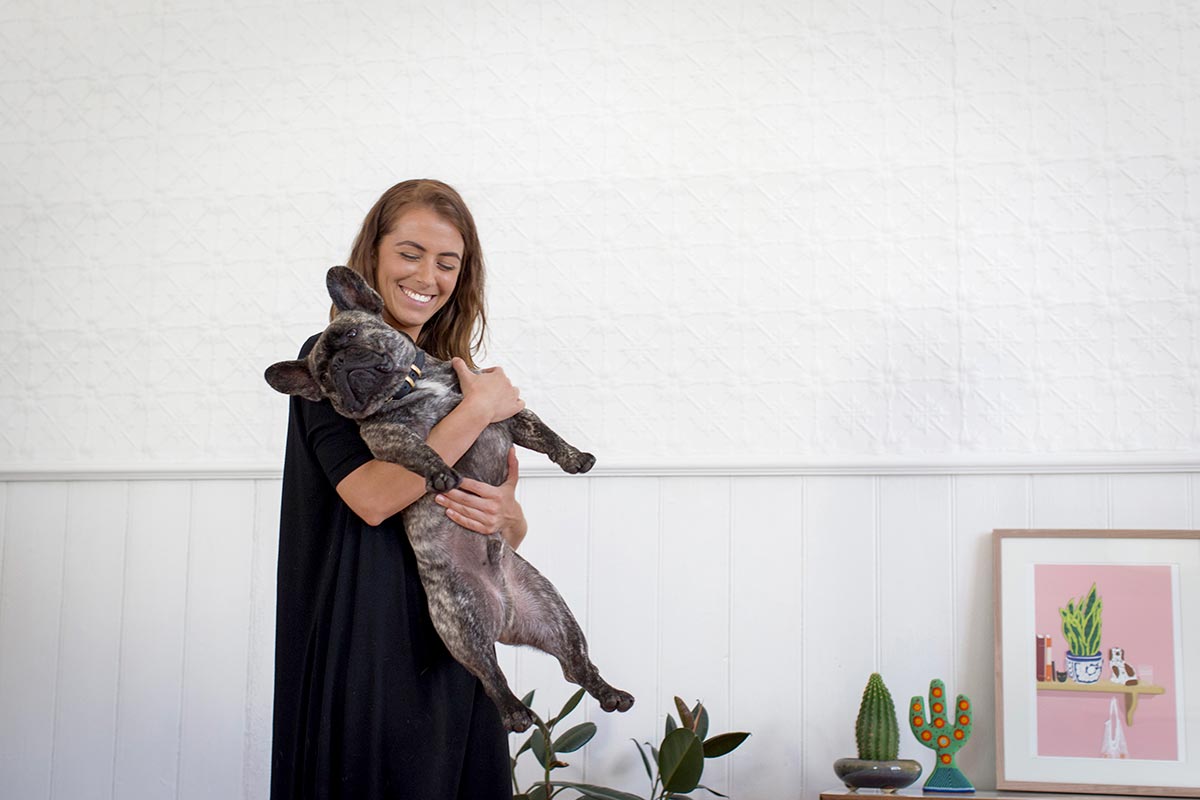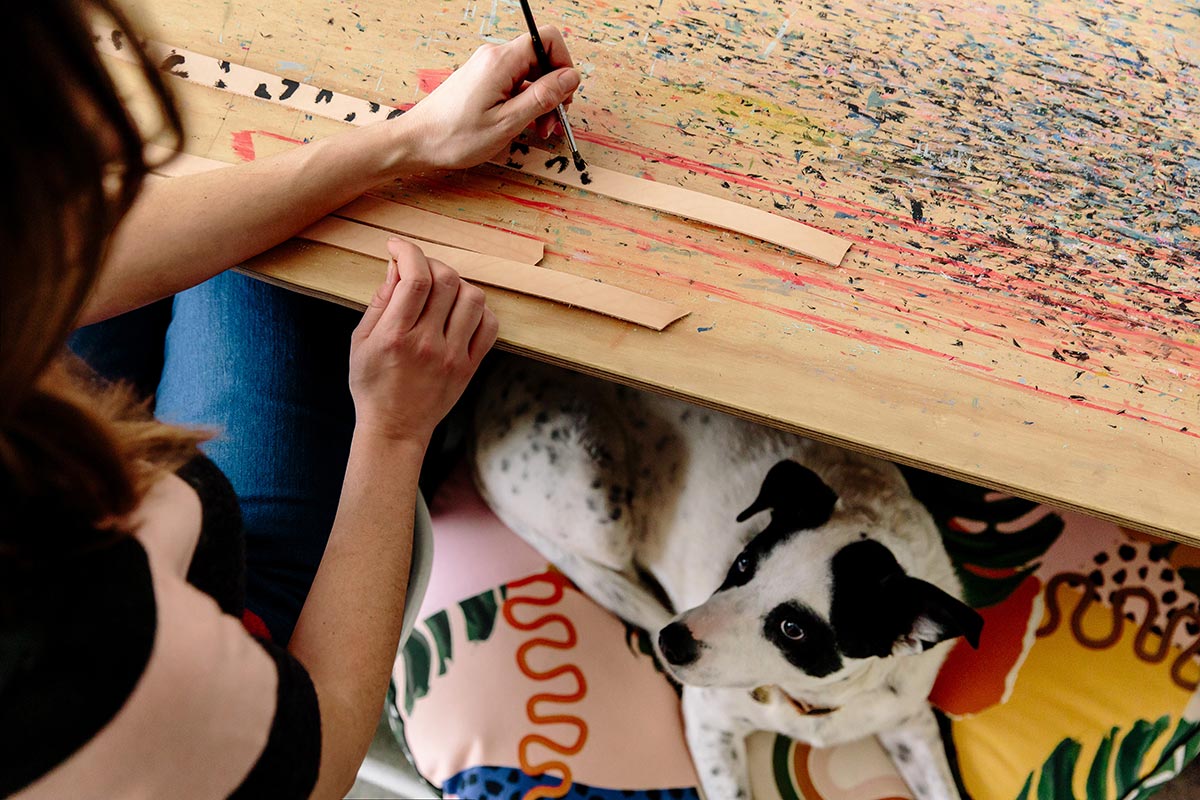 George Takes Ten
1. What did you want to be when you grew up?
I wanted to be a fashion designer
2. When and what was the moment that prompted you to start your own brand?
I was working in the fashion industry about 5 years ago and we decided to adopt our rescue dog, Checkers. I really struggled to find pet products that fit with our aesthetic and suited our home so I decided to bridge the gap and create my own range!
3. In 3 words, describe your occupation.
Crazy dog lady!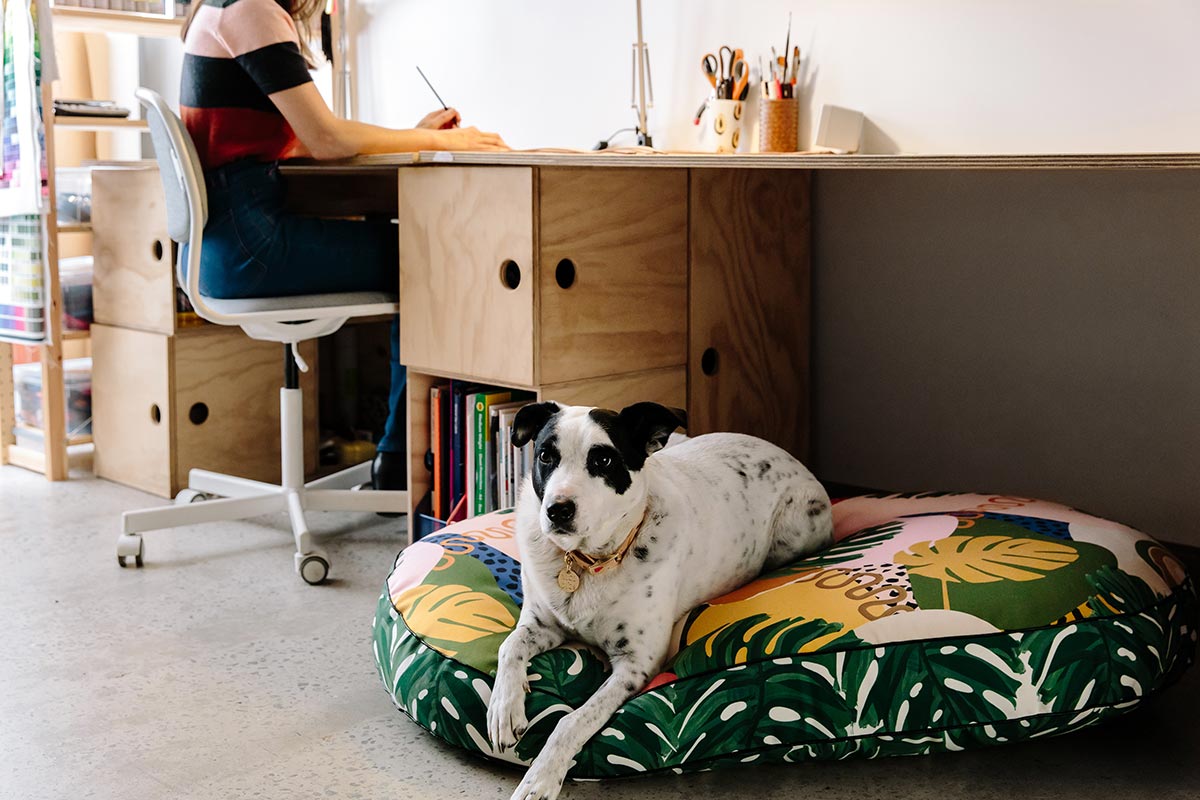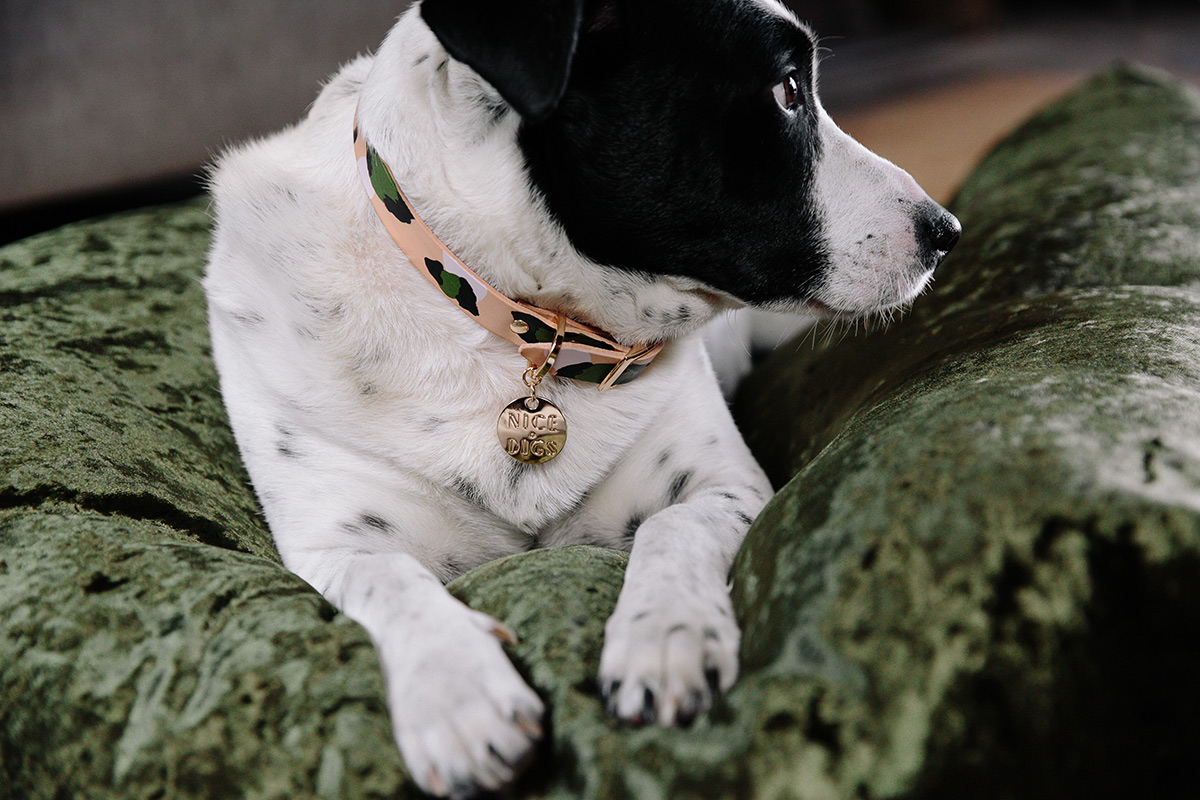 4. What is the best piece of advice you've ever received?
Be yourself. One thing that is totally unique to you, is being you. You can't cater for everyone so the more you are your authentic self, the more you create a strong, dedicated, supportive audience.
5. What is your favourite creative outlet to get the juices flowing?
I'm a big podcast listener and it really helps me get into a creative workflow when painting and producing our products. I can listen to anything from creative or business interviews all the way to true crime podcasts. On the weekend, you'll usually find us walking with Checkers on the many beautiful walking tracks in our area around the Dandenong Ranges. It's hard not to be inspired by this beautiful place.
6. Where do you see yourself and the brand in 10 years time?
10 years seems like a long time! I think I'd just love to still be doing the things that lead me to leave my previous job, to have creative freedom and love what I'm doing. Maybe setting up a creative co-working space up in the Dandenongs that support other entrepreneurs and businesses. Oh & getting a few more dogs!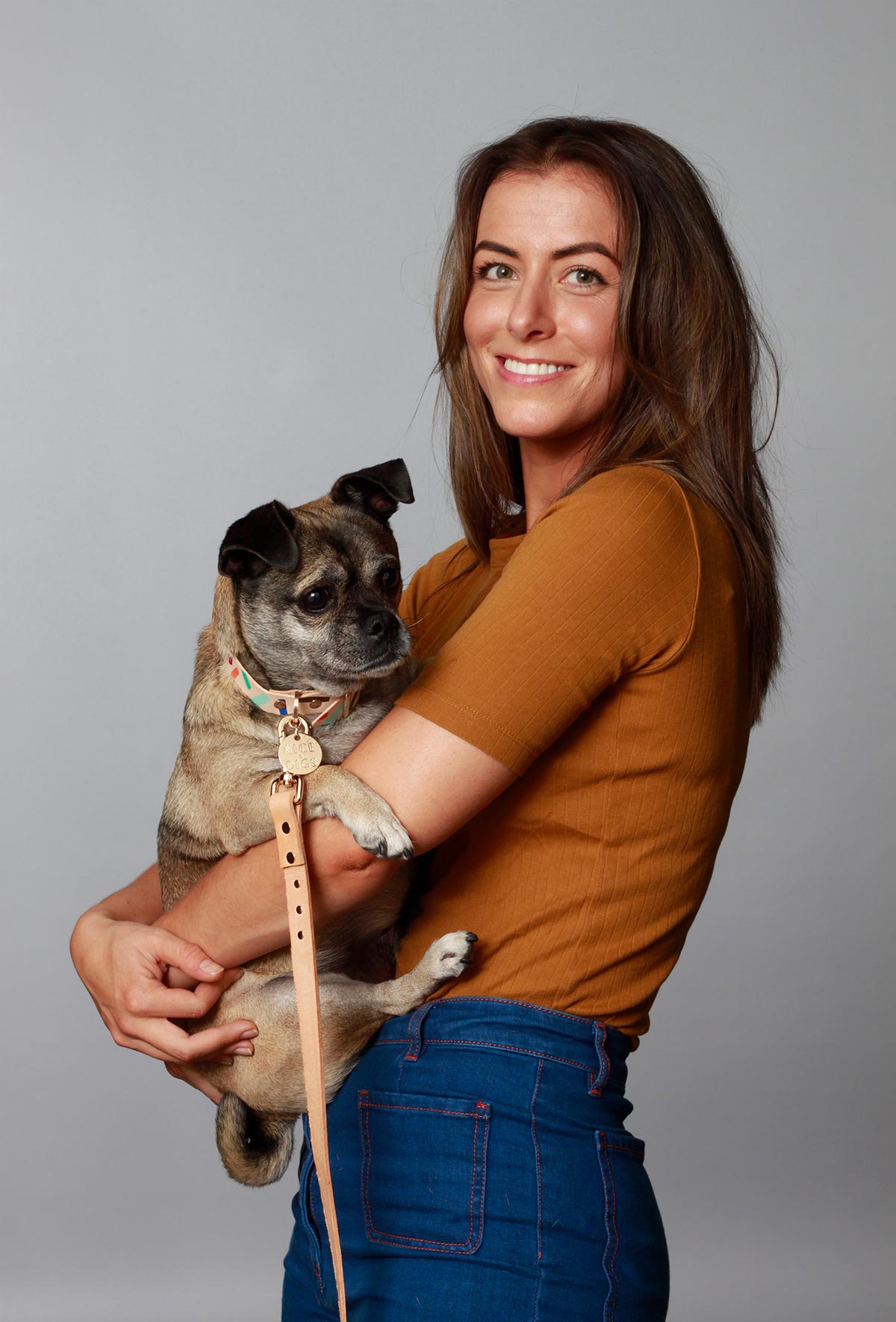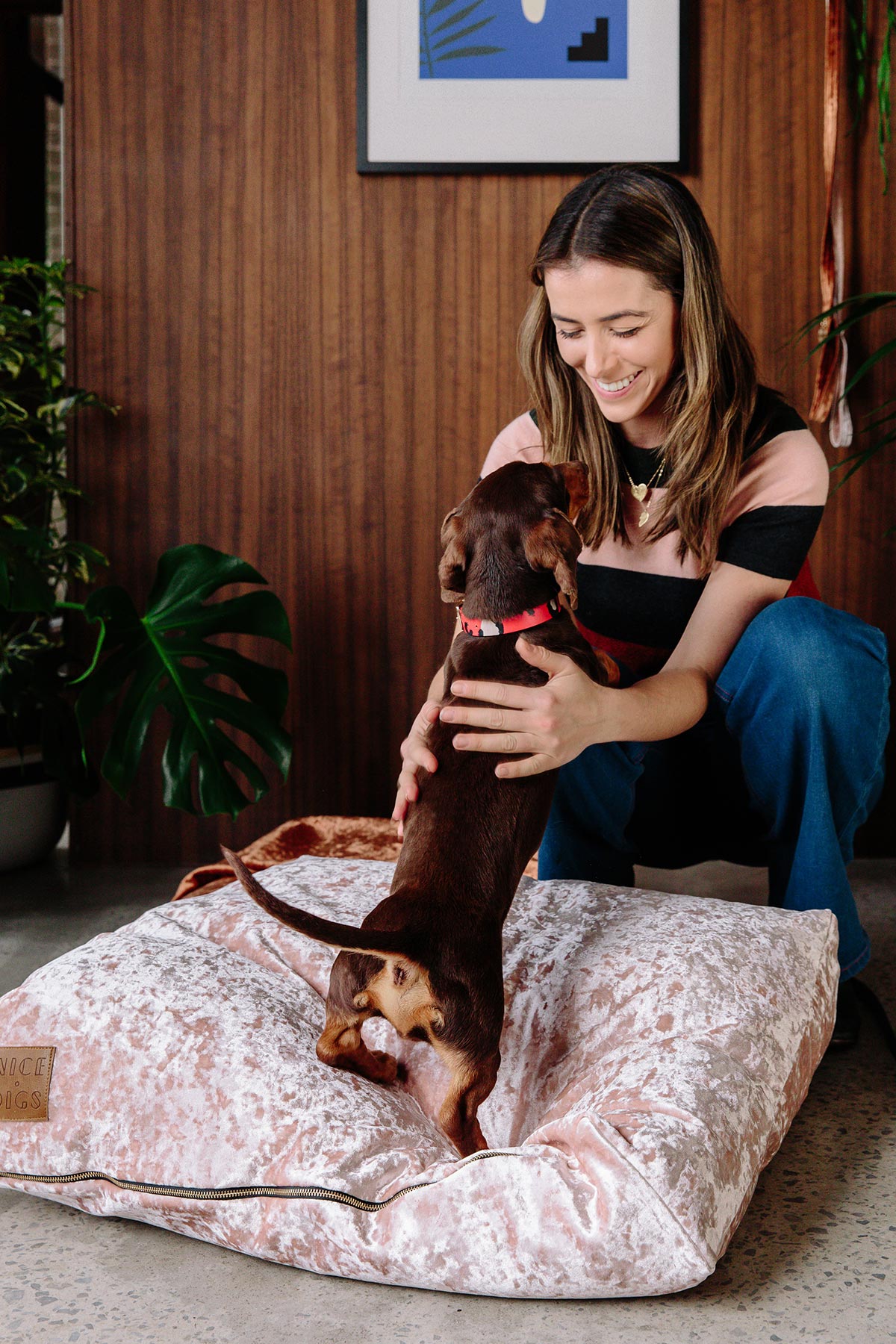 7. If you could invite any 5 celebrities to dinner, who would be on the guest list?
Jim Morrison, Fela Kuti, Roisin Murphy, Nai Palm & Chaka Khan, sounds like a pretty good party to me!
8. What was the last rule you broke?
The rule of thirds
9. Do you have any hidden talents?
I can cry on cue…. I promise, I'm not a psychopath
10. What was the last movie you saw and was it any good?
I just saw the Westwood: Punk, Icon, Activist documentary at MIFF. That woman is a god!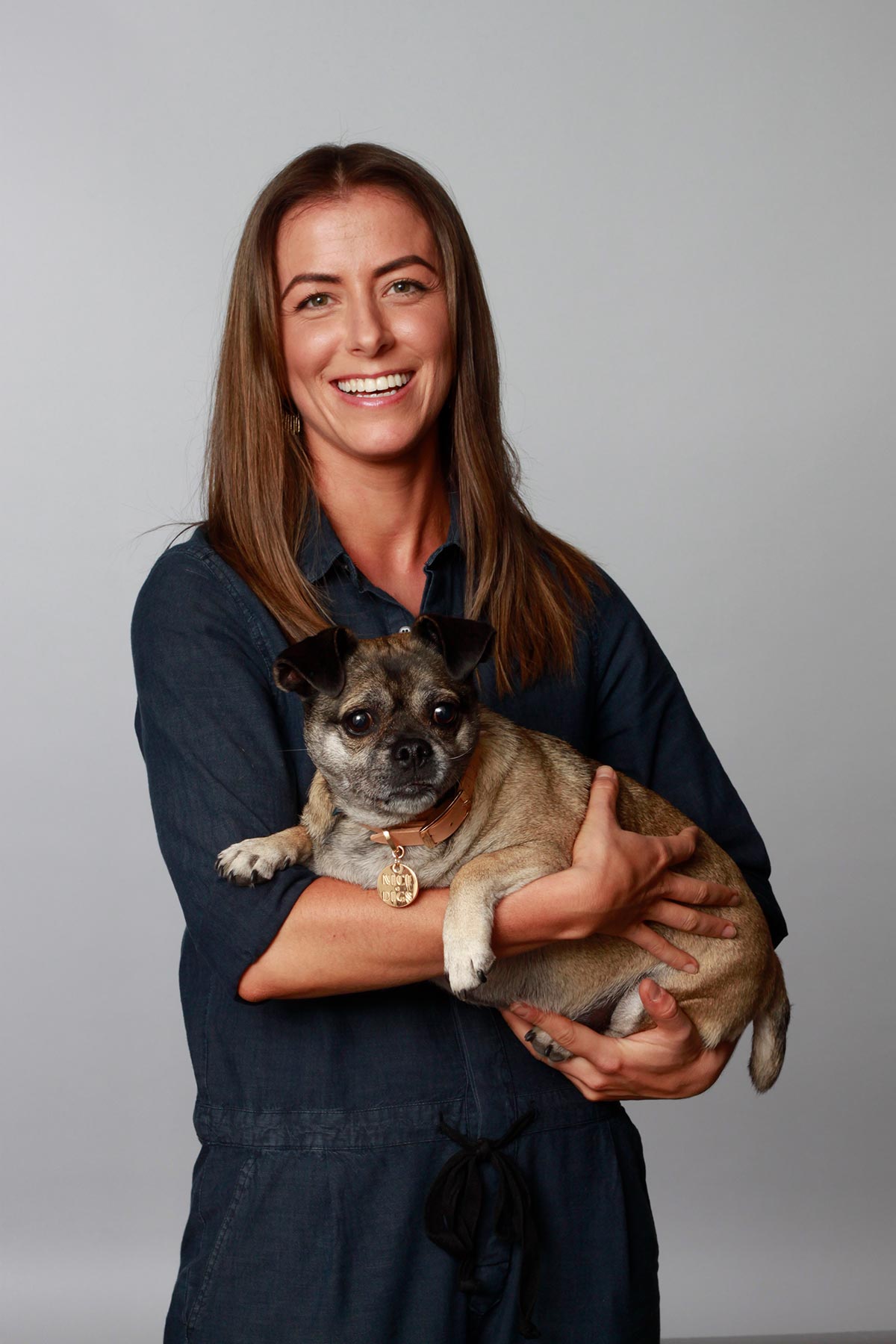 Meet The Maker Radio
"Wanderlust Jams"
"For our new range, I was heavily influenced by our recent trip to Mexico and the playlist I created for our time there. These were our favourite jams on rotation while travelling & designing the Wanderlust collection." – Georgia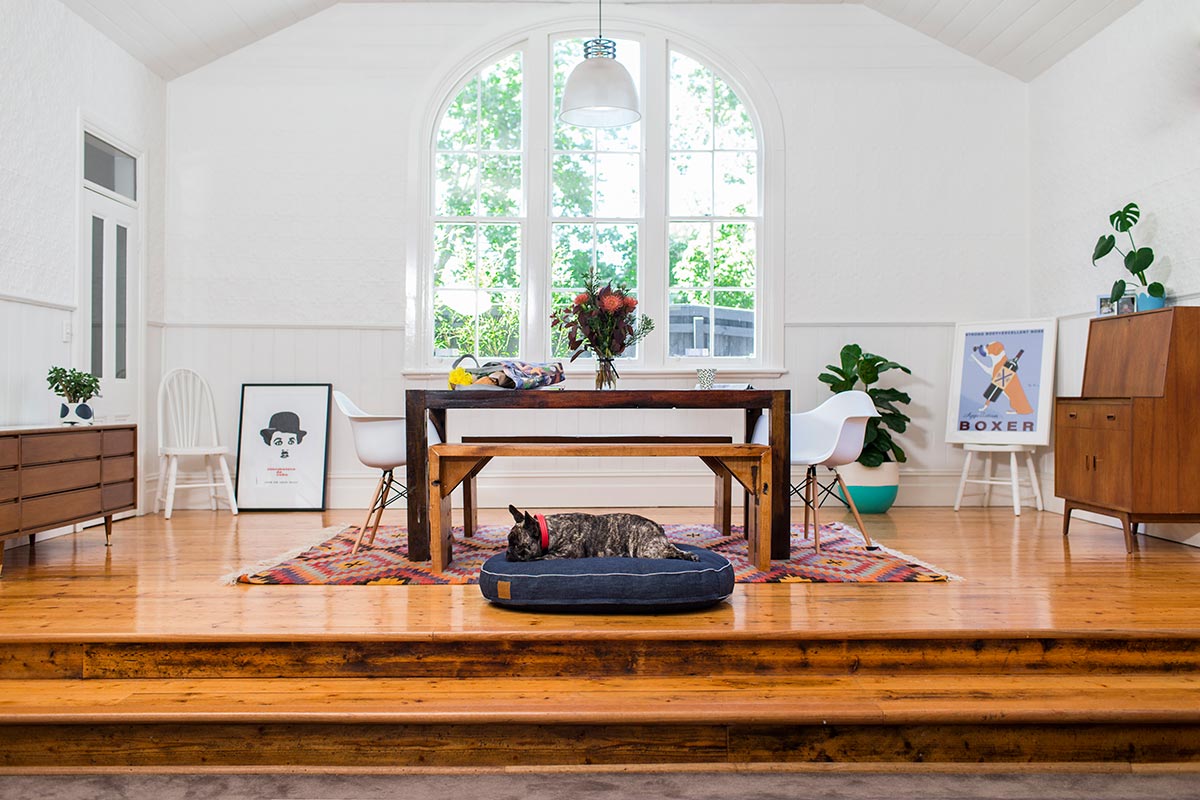 Top Picks at Hunting for George
Georgia took a moment to pick her favourite Hunting For George homeware goodies.
Where to find her
Name: Georgia Havekotte
Brand: Nice Digs
Job Title: Director
Location: The Dandenong Ranges, VIC
Instagram: @nicedigs