Have you ever wondered what it's like to live in a tiny off the grid cabin in the middle of nowhere? Yeah, me too. This tiny little guy is the Bruny Island Hideaway, let's go take a look!
I've seen this cabin on Instagram A LOT and that's why I really wanted to come here and experience it for myself. I've gotta say, this is so much more impressive in real life than it is in photos! From the outside it looks really small (I mean it's a tiny cabin after all) but as soon as you walk in there is so much height, space and light and it feels so much bigger than it actually is.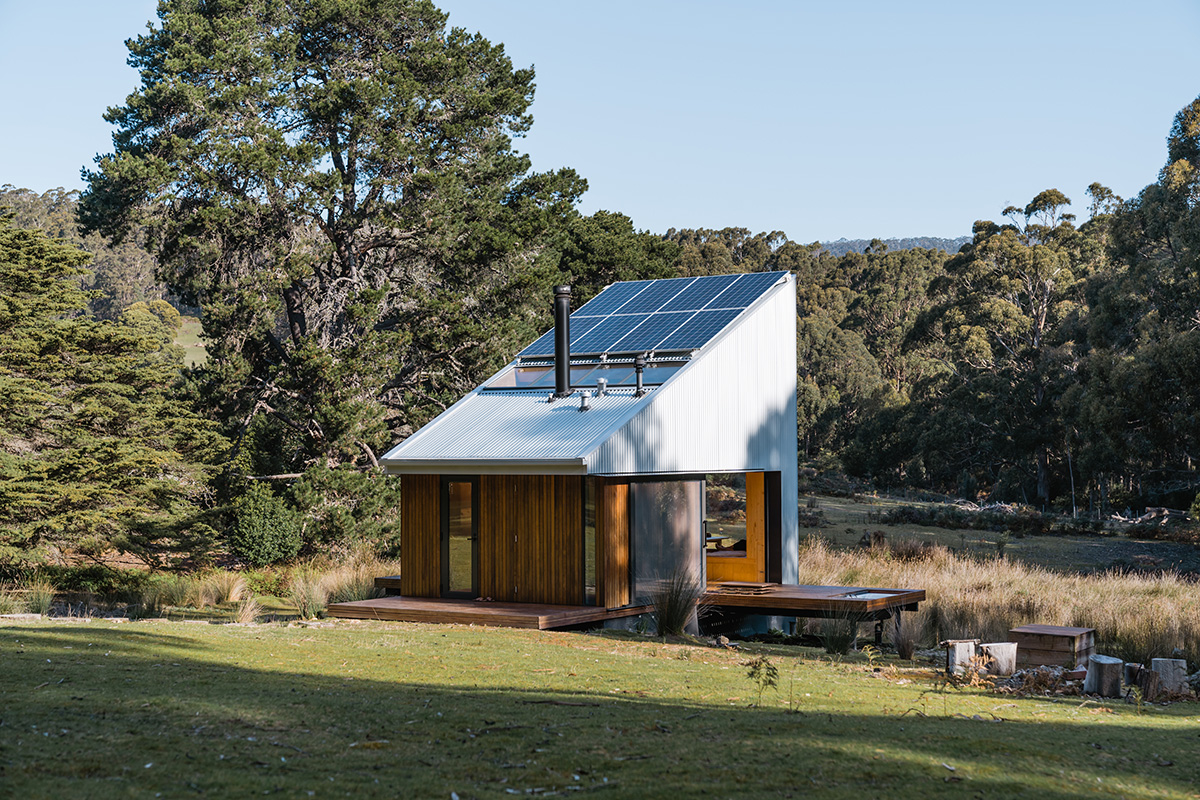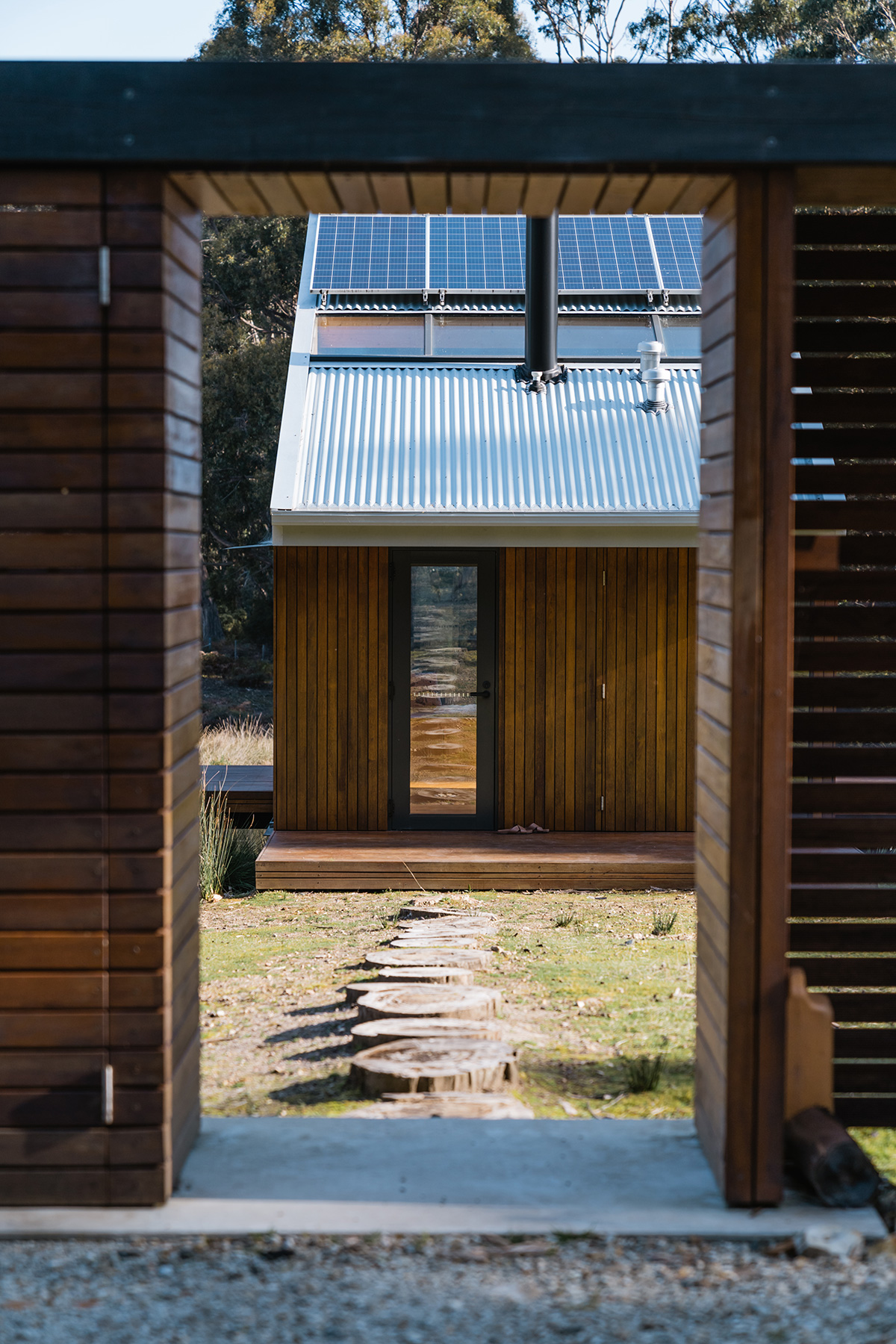 But that was even before I opened the doors and that lead onto these outdoor deck areas. I love that you have three different spaces to hang out, oh and did I mention that there is an hidden outdoor bath in the deck!
This cabin is completely off the grid and running off solar. It occupies a really small footprint on a generous block of land, however as the architecture allows the cabin to open itself up to nature – the surrounding bush then becomes part of the home and that is what makes this cabin so special.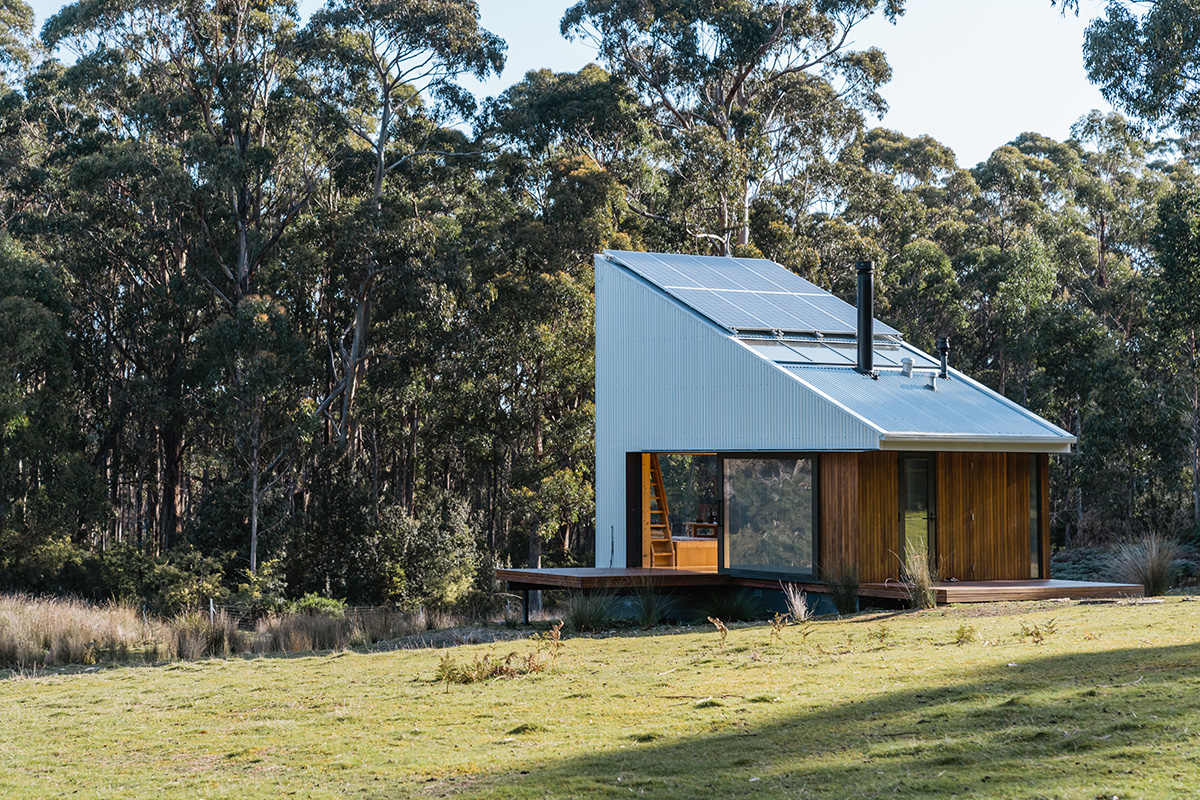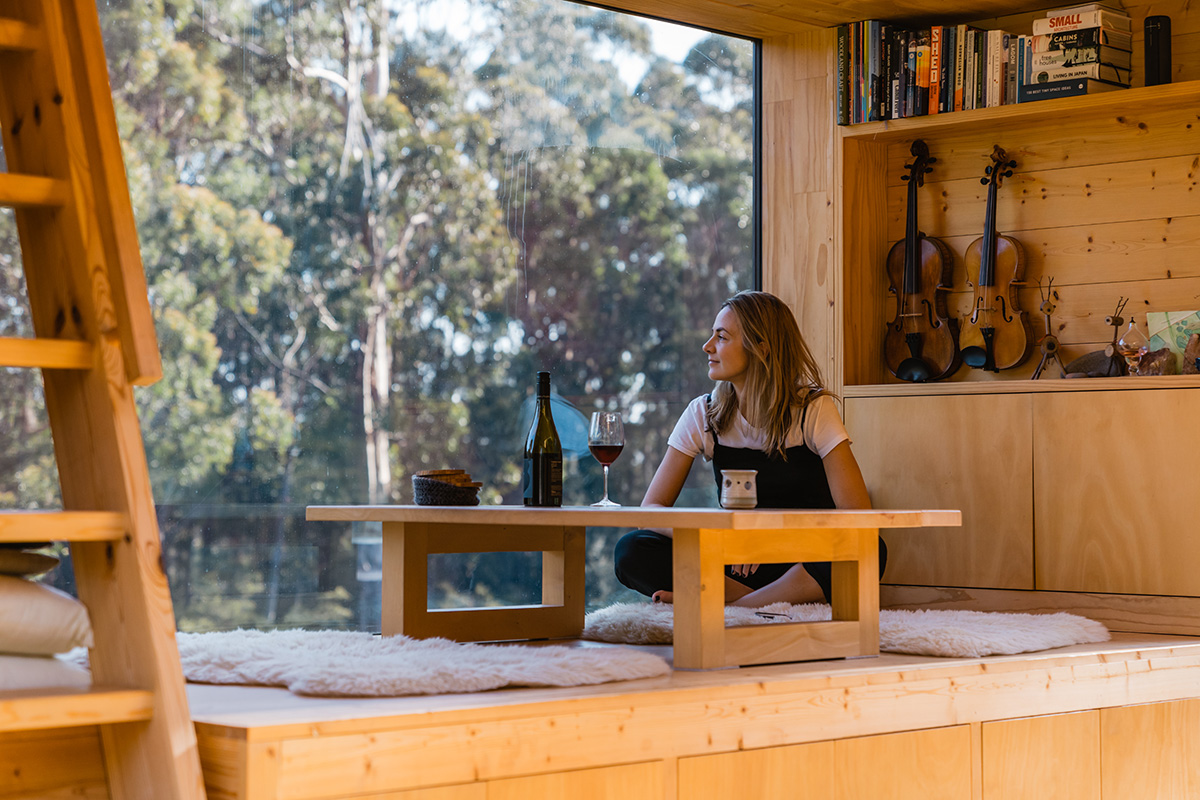 There's a fireplace inside, an outdoor fire pit and table for entertaining. It can be as social as you want it to be, but is mostly a private, secluded spot to enjoy your own time. I was surprised by the height in the upstairs loft style bedroom that was very generous, at odd with what I had imagined would be pokey. I also loved the fact that the cabin was just one big piece of furniture – there was only one piece of furniture in the cabin (the low table in the dining/lounge area) whilst everything else was considered in the design and built into the space. Creating an efficient, streamlined and easy to manage interior.
There is so much surprise and delight in this cabin. Every turn I discovered something new; a clever window detail, hidden storage or a very sly undercover outdoor bath.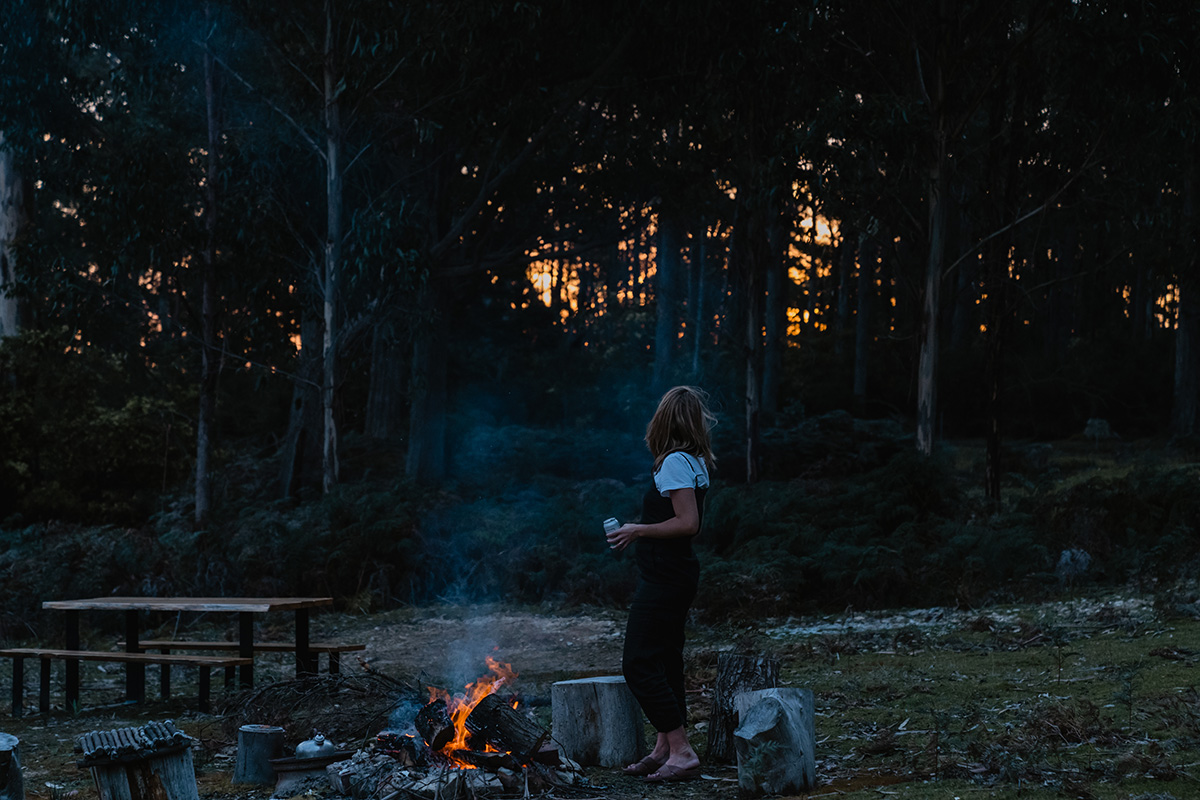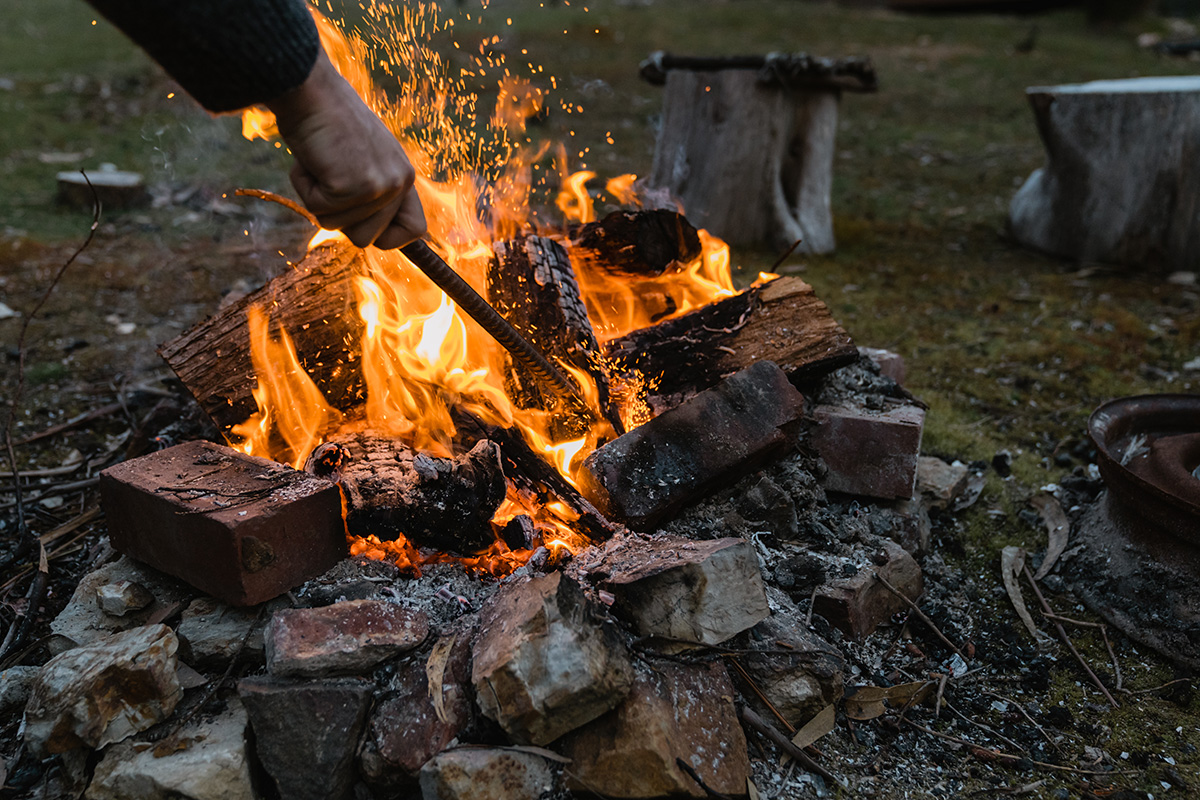 I love that this cabin allows you to close everything down to a concealed but cosy box, which would be fantastic in Winter given the harsh Tassie weather conditions. But come sunshine, you can open up to the elements for a completely different experience.
This little guy has received a lot of praise in terms of design and architectural awards and look, I'm no architect on a judging panel but I've got to say this home, it ticks all the boxes for me. I hope you enjoyed this tiny cabin tour. If you have not already, please subscribe to our YouTube channel, because we've got way more Let Us In home tours coming your way.
Bruny Island Hideaway
Designed by Maguire & Devine Architects
Read more about the design here and for a behind the scenes look at our Bruny Island adventure, watch here!
Check out our previous Let Us In Episode 26 where we take a tour of the Apple Crate Shack in Hobart, Tasmania.