I immediately fell in love with the Apple Crate Shack as soon as I spied it through the gum trees. Modest, welcoming and hand crafted this shack made me feel instantly nostalgic. Its private position overlooking the D'Entrecasteaux Channel separating the mainland from Bruny Island, is simply spectacular. As we arrived the sun was shining and bouncing of the water, kookaburras were calling and it was as if we'd just stepped into the middle of Australia, after only driving 40 minutes south of Hobart. This home was built from scratch, with an ambitious budget of only $60,000. Now that's my kind of budget! Let's take a look at what this 60k house delivered…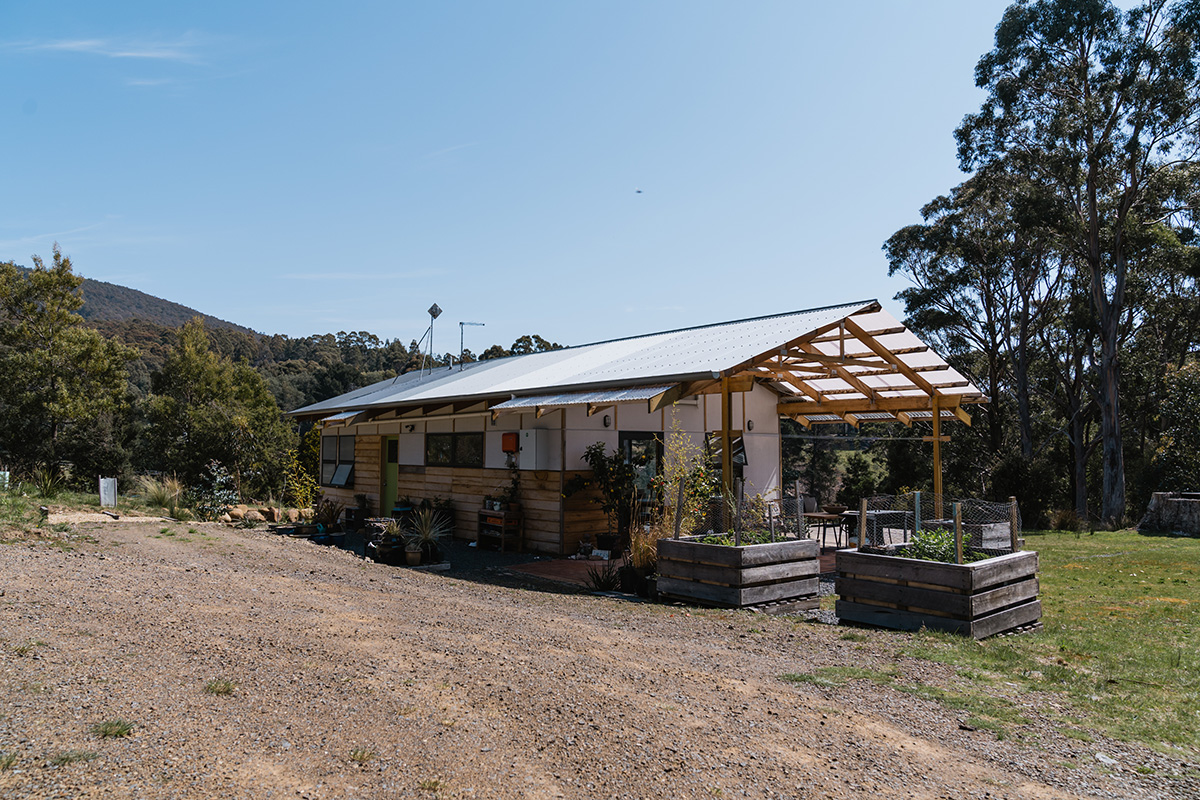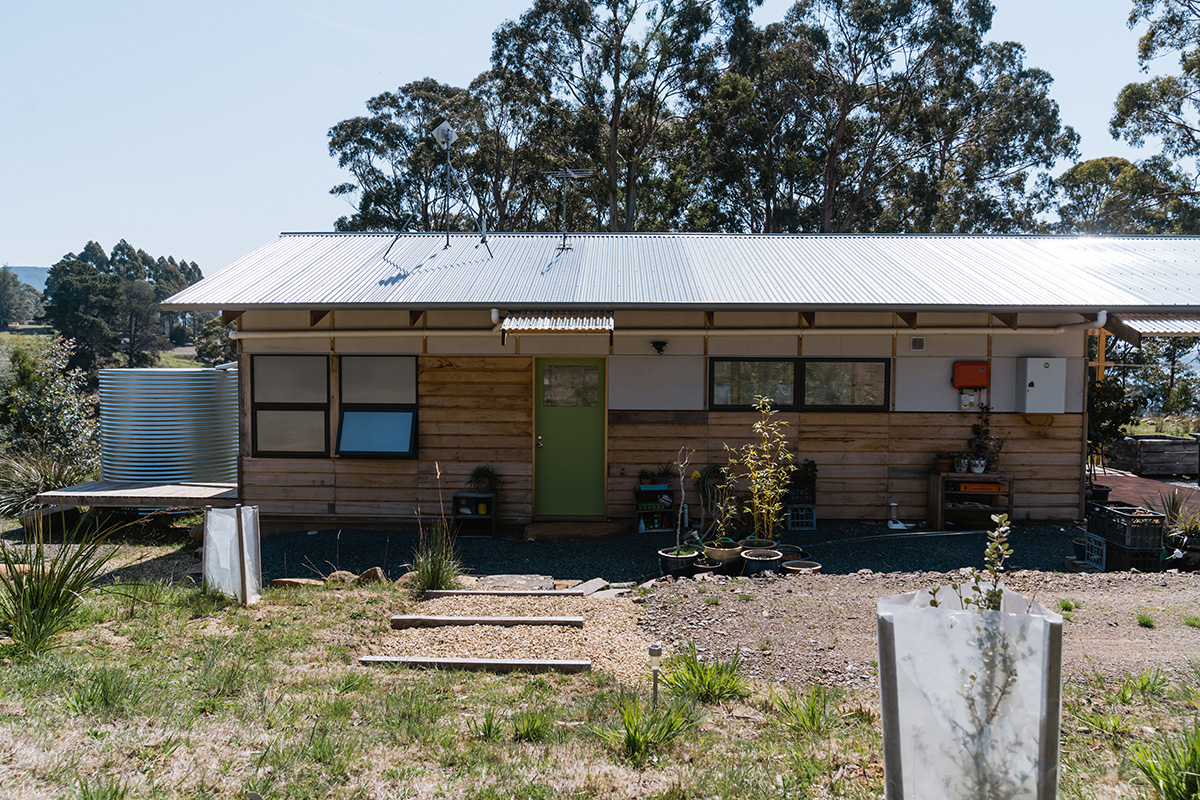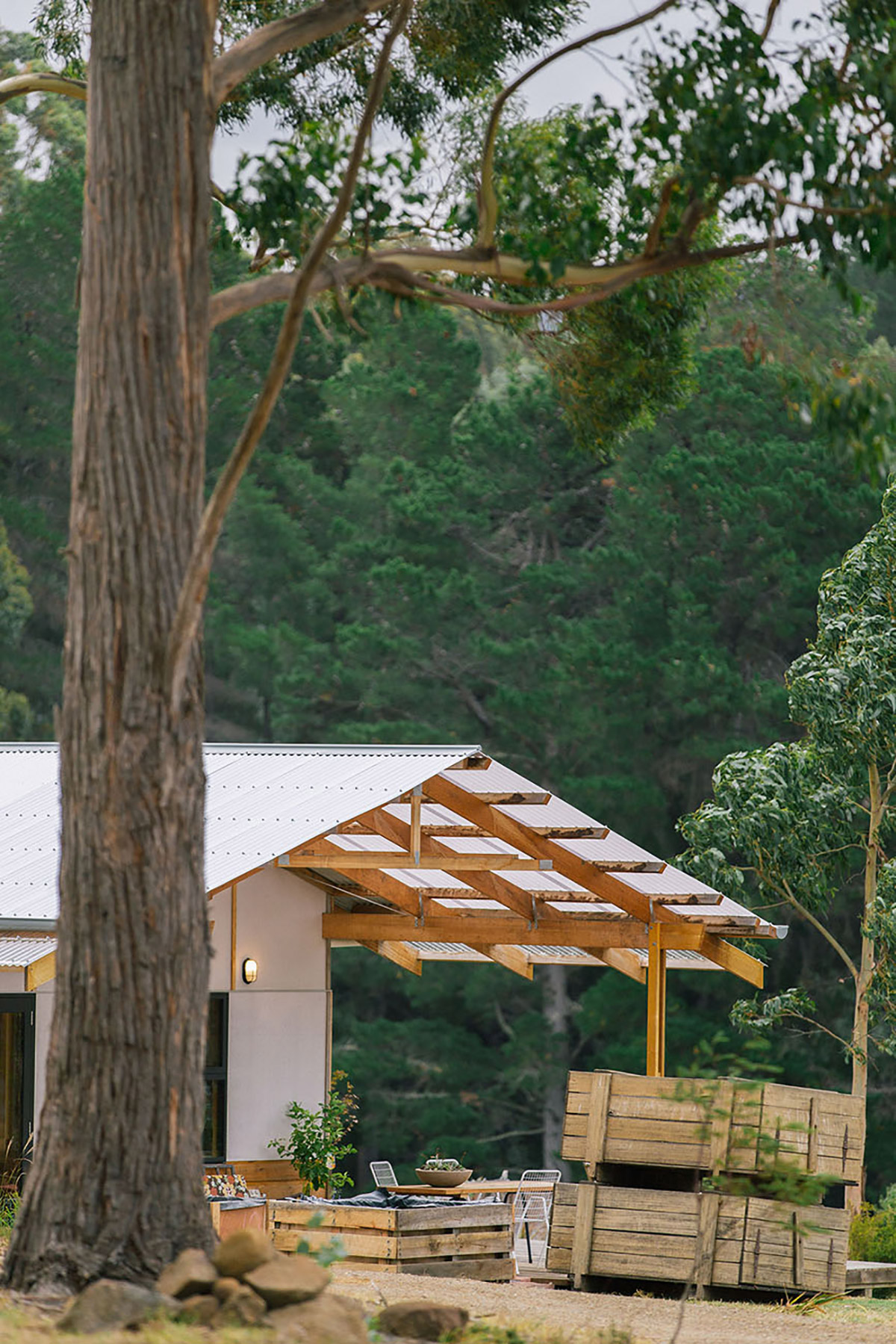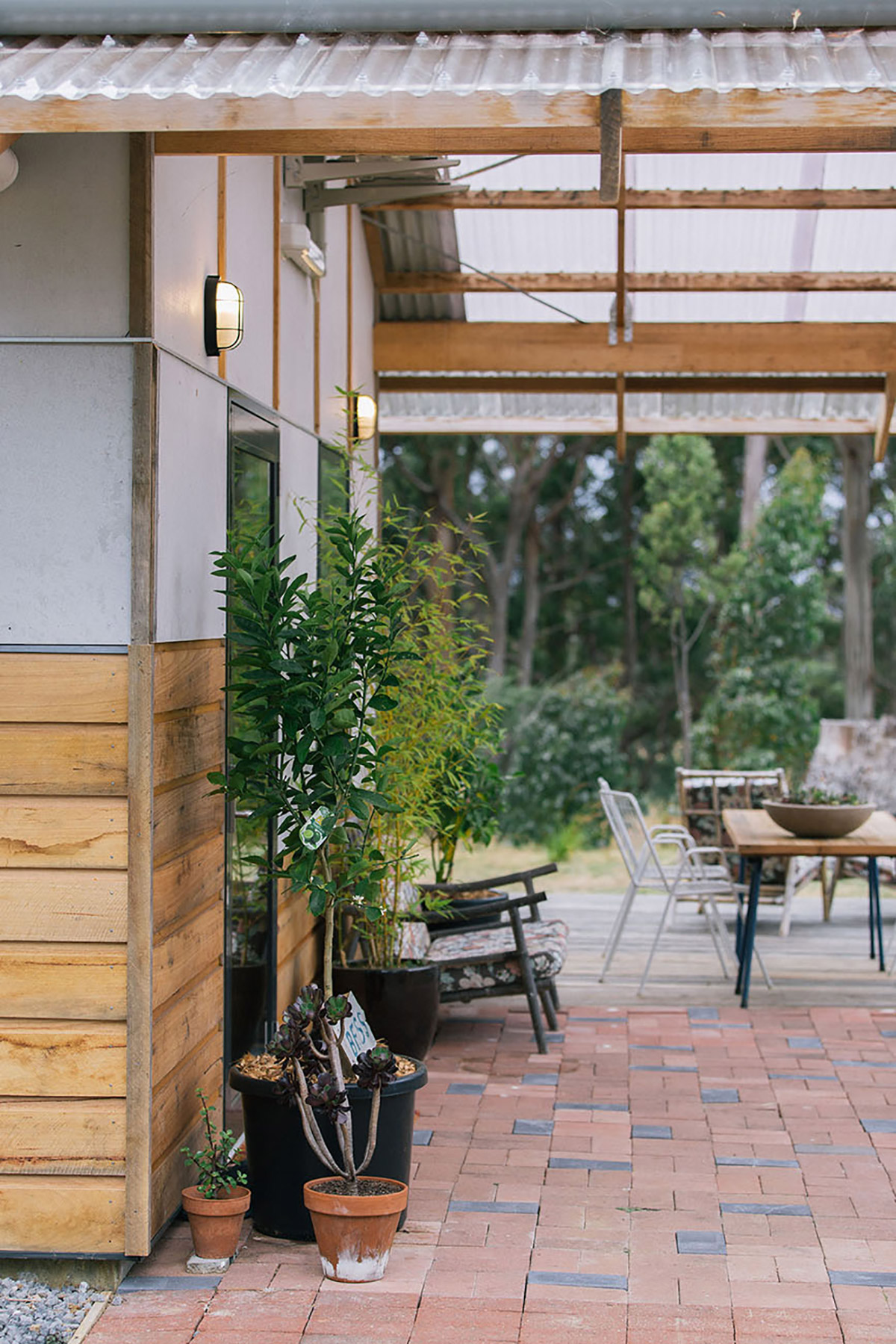 The architect, Andrew Kerr from AKA Architects was also the client of this project. Purchasing the land for $75,000 back in 2009 he then had a budget of $60,000 to begin what then became known as the 60k House. The Apple Crate Shack, aka 60k House, is an exploration of adequacy: the design is guided by needs, not wants. Its modest footprint generates a generous volume, satisfying all spatial and functional requirements. Circulation is succinct and efficient: strong connections extend to engage with the site and landscape.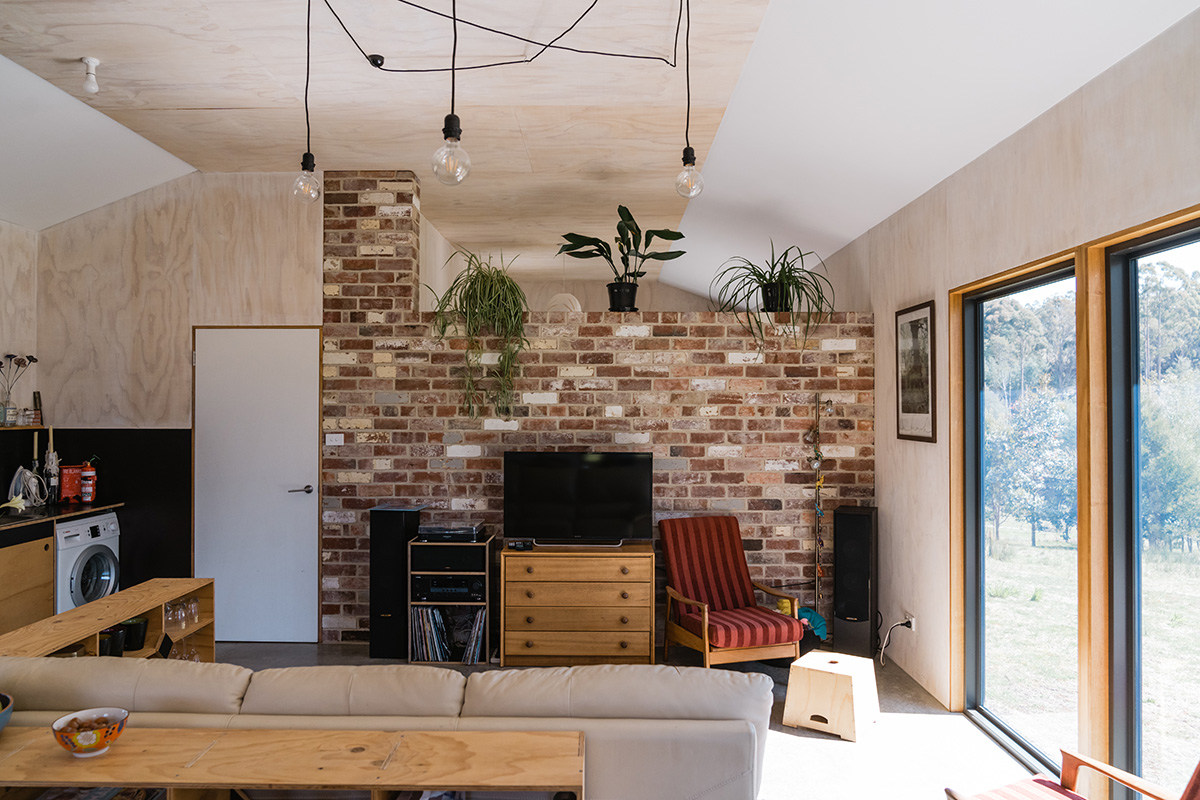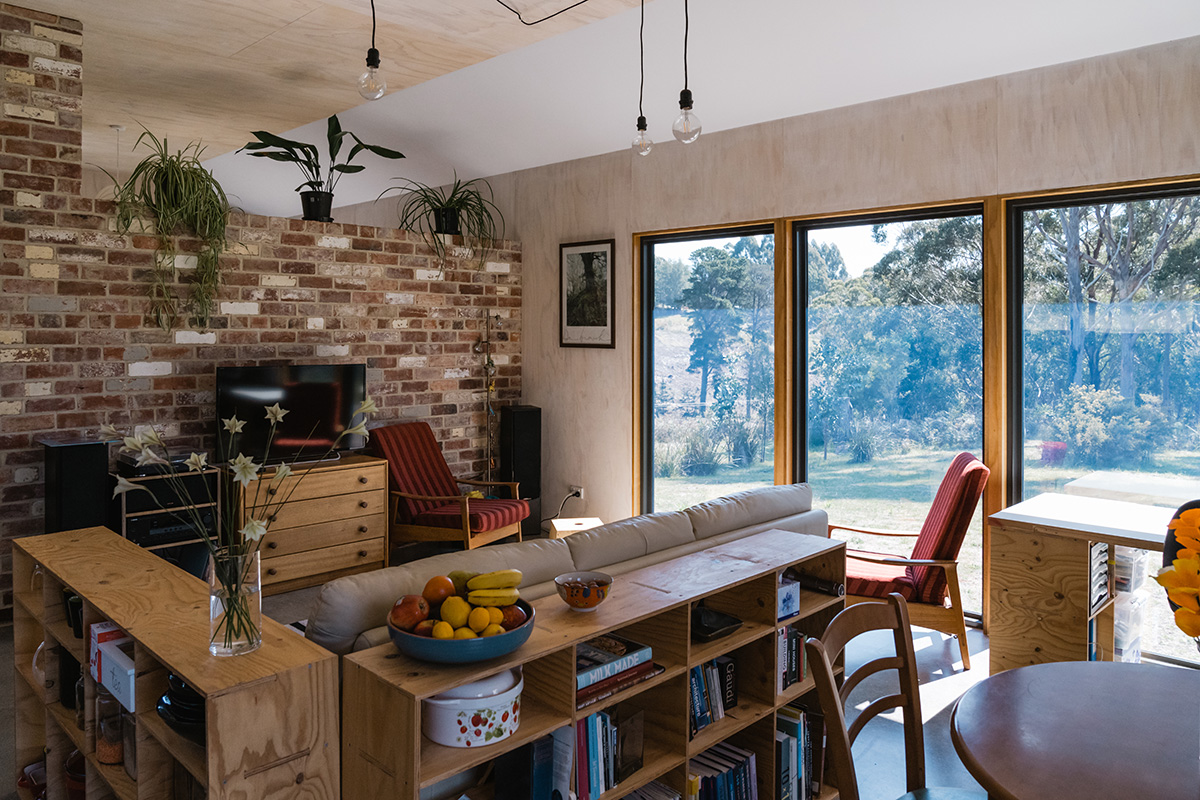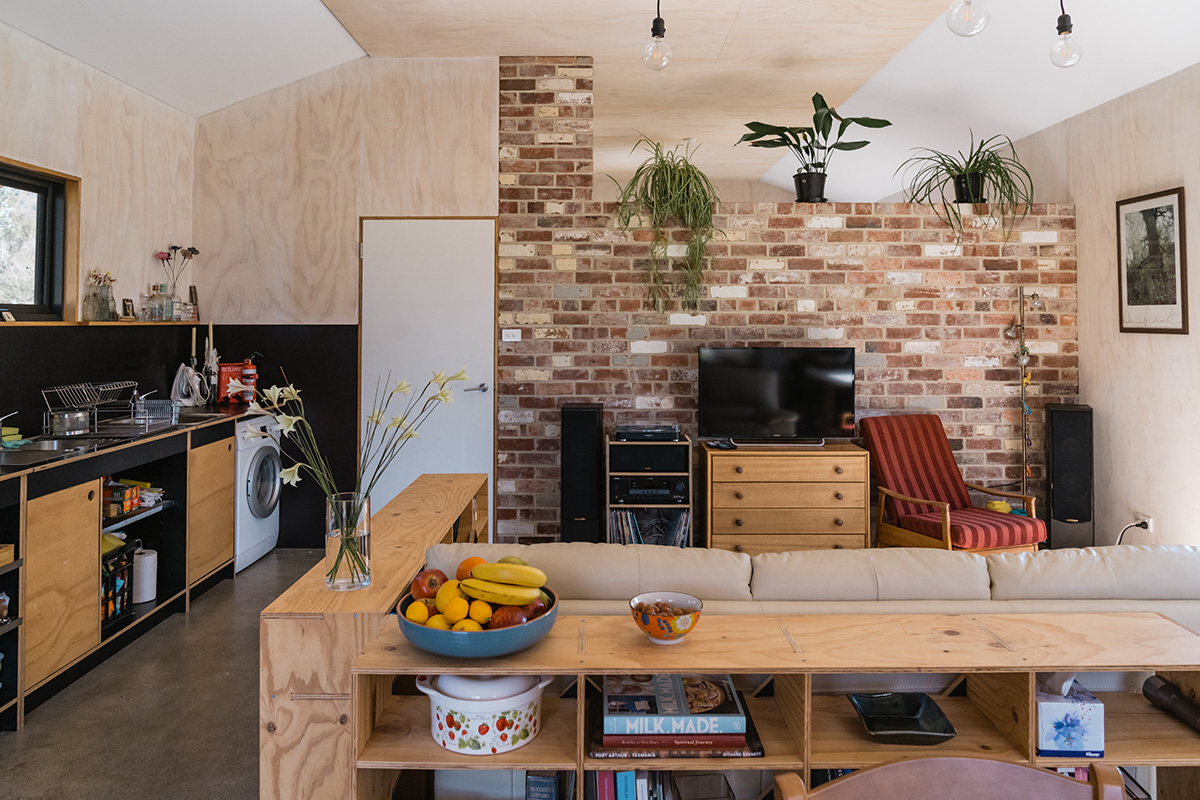 The project is an investigation of ideas: reference to the local fruit industry is evident in the 'apple crate' aesthetic. All timber cladding has been milled on site from trees that had to be felled – all thanks to the help of a friendly neighbour. A limited palette of materials speaks of durability and economy, contrasting the rough and the refined.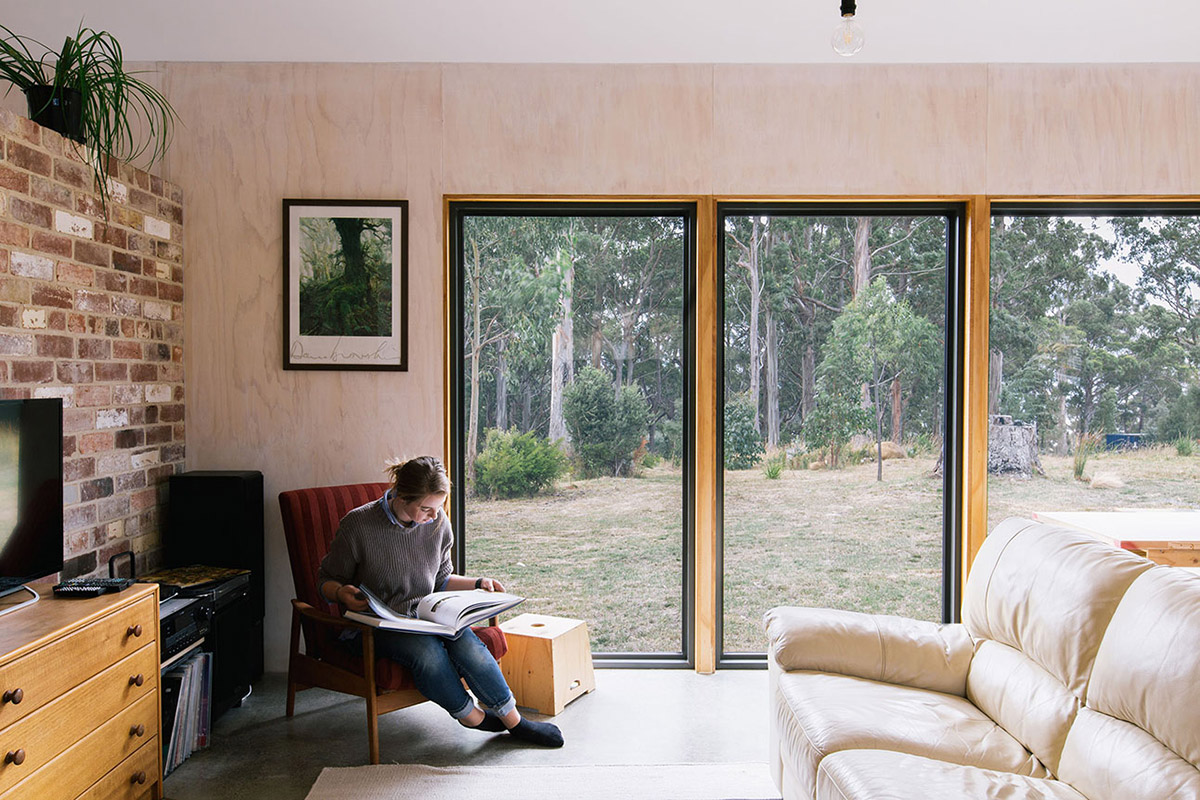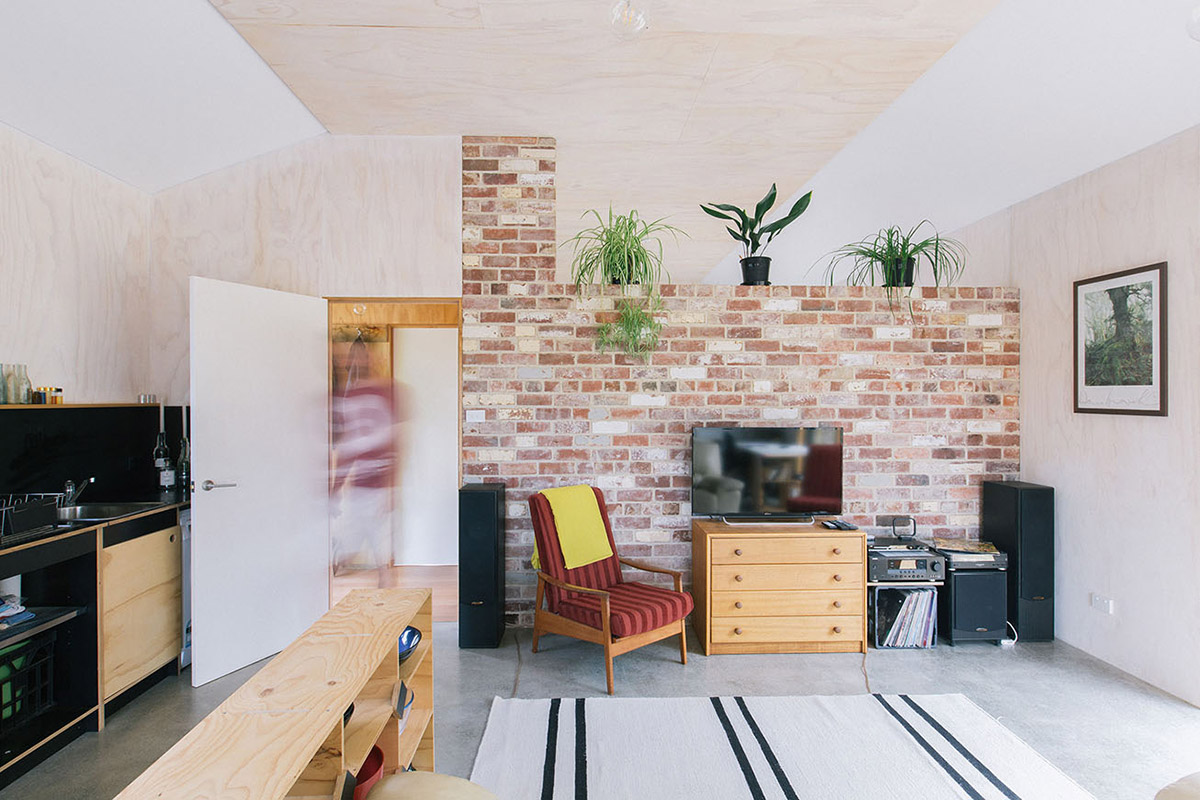 White washed ply together with formply create a scandinavian feel to the interiors. With open shelving and reused materials, minimising costs internally wherever possible. Clever use of recycled objects is evident throughout, rio sheeting and filing cabinets are given new life as kitchen storage; found Huon pine lives on to become a bathroom benchtop and copper piping now the feature of the bathtub and impressive indoor/outdoor shower.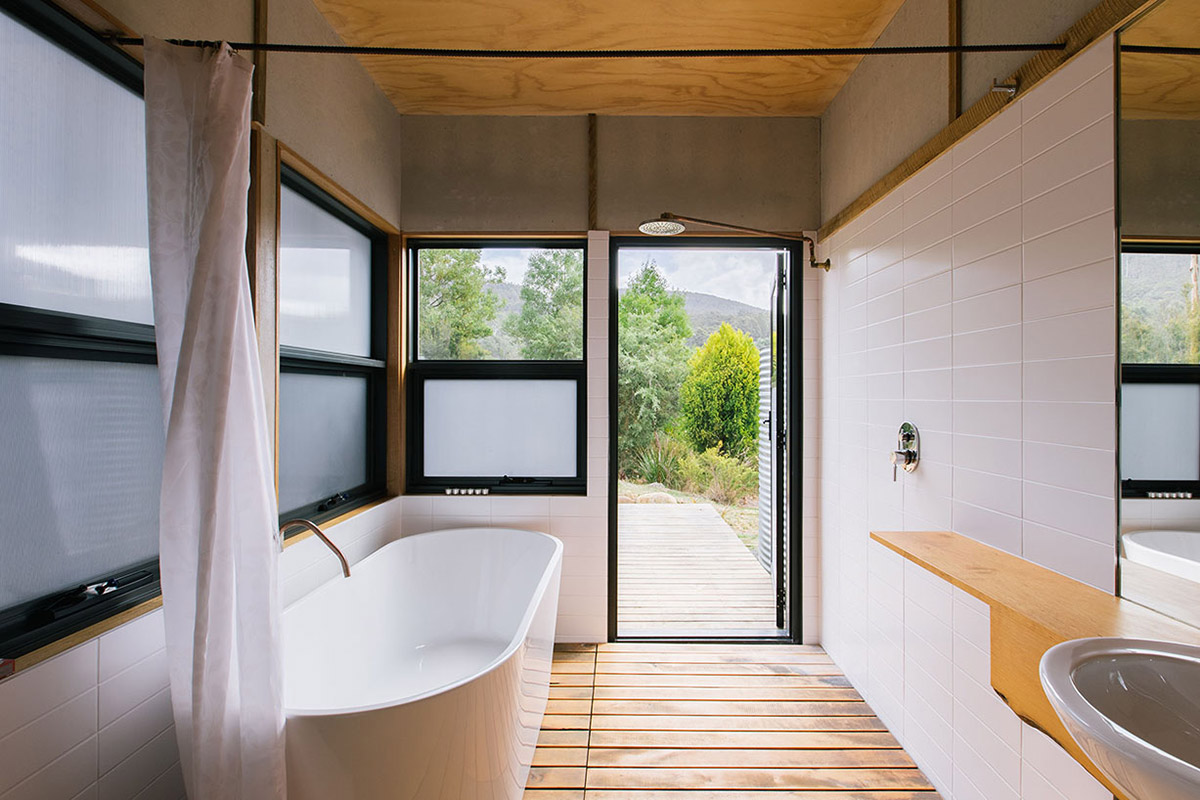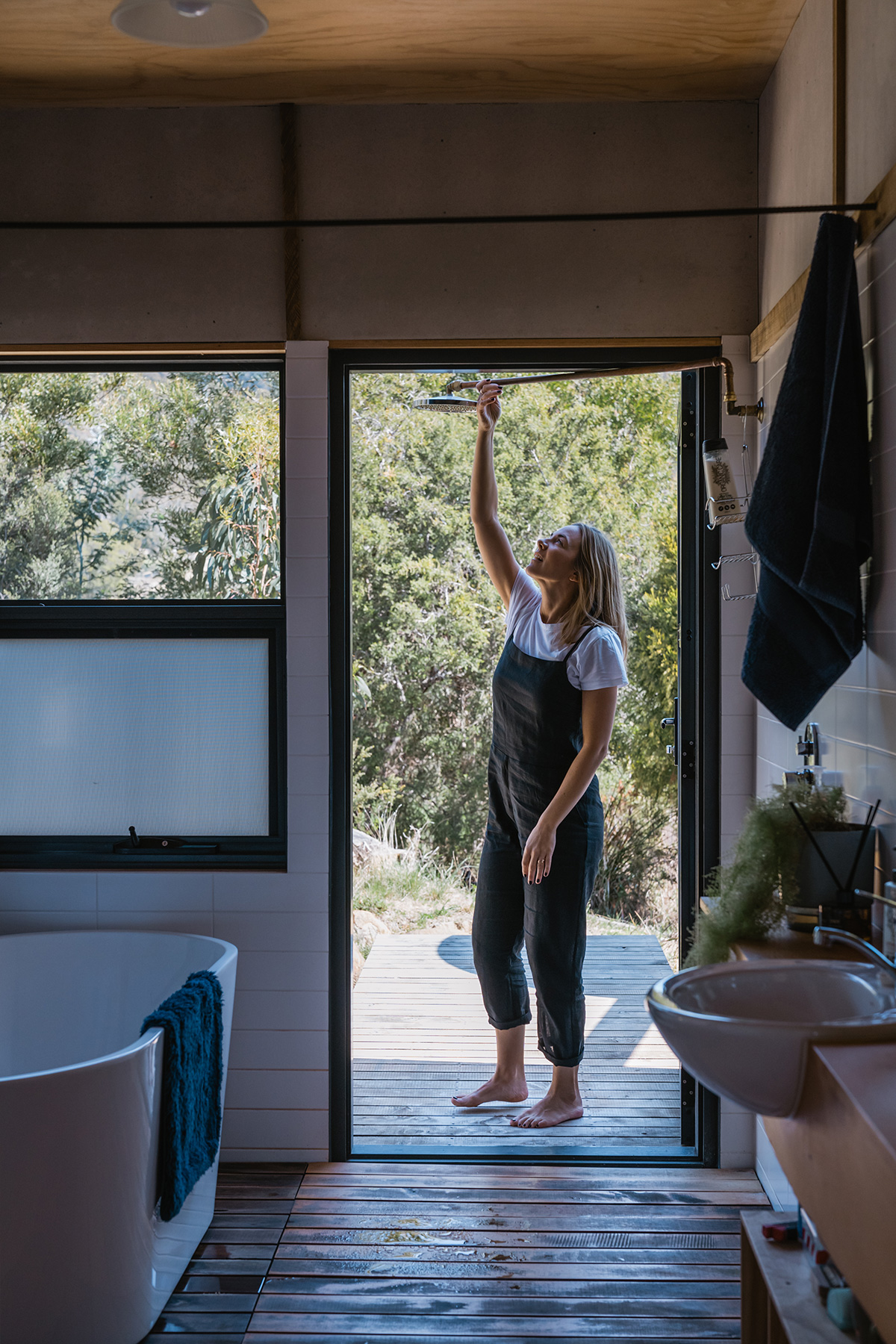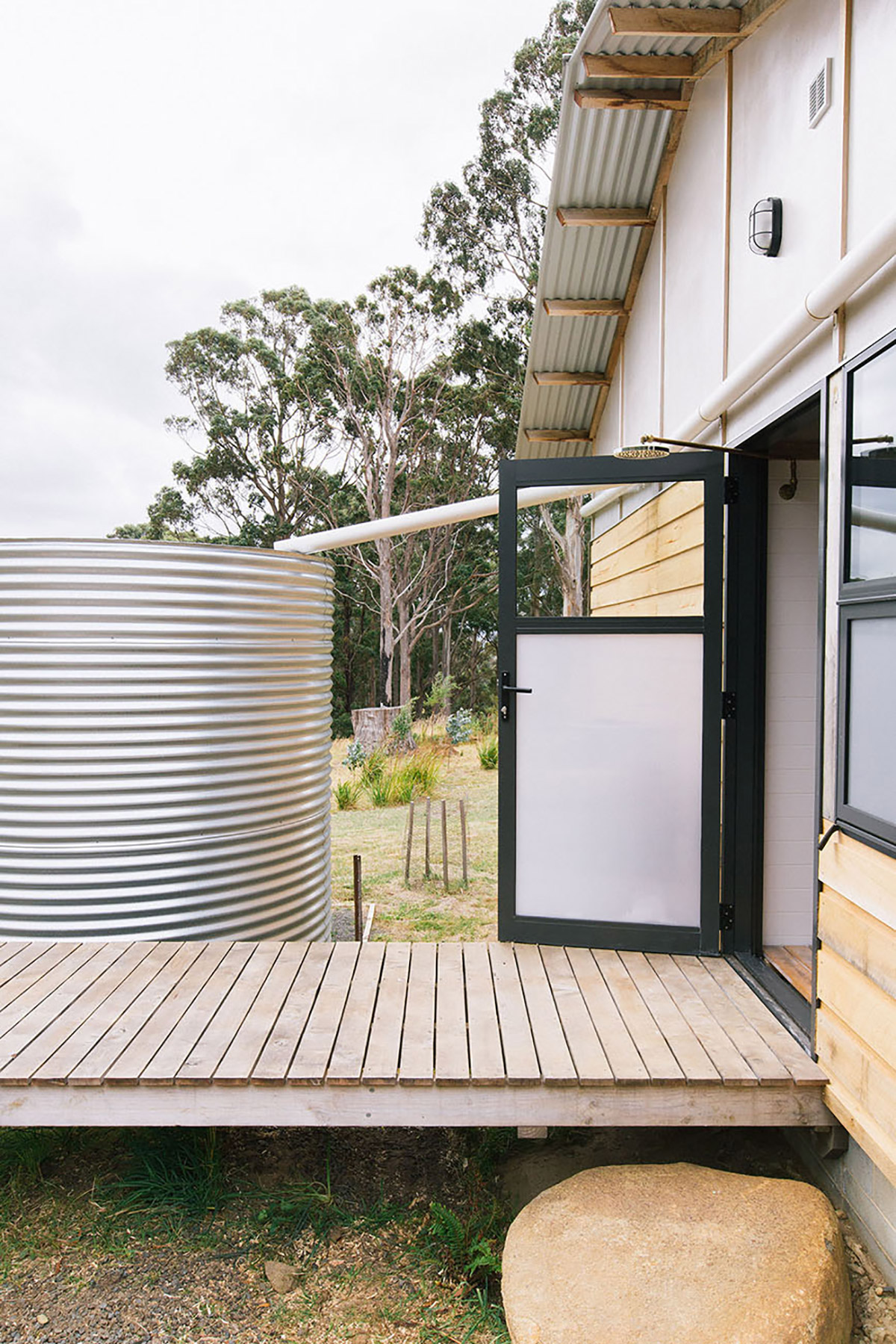 All up the entire home came closer to a total of $100,000. What added to the cost were particular design decisions such as splurging on a polish finish for the concrete floor – something that I think was money well spent. Underestimations in labour costs also contributed to the added costs, however what this shack has achieved on still such a modest budget is outstanding. Recognised in 2018 Houses Awards for its Sustainability, the Apple Crate Shack is truly an inspiring piece of design.
Let Us In Episode 26: Apple Crate Shack
Type: New Build
Location: Flowerpot, Tasmania, Australia
Architect: AKA Architects
Photography: Jordan Davis, Jonno Rodd
Video Host: Lucy Glade-Wright
Video: Jonno Rodd