An original 1970s brick dwelling was treated with a modern transformation that establishes compelling links between the dwelling and its bushland surrounds, providing opportunities for serenity and retreat. Set on the edge of Sydney Harbour National Park, the Burrawong House designed by BIJL Architecture features contemporary design details that beautifully work together to enshrine the past. Shall we go inside?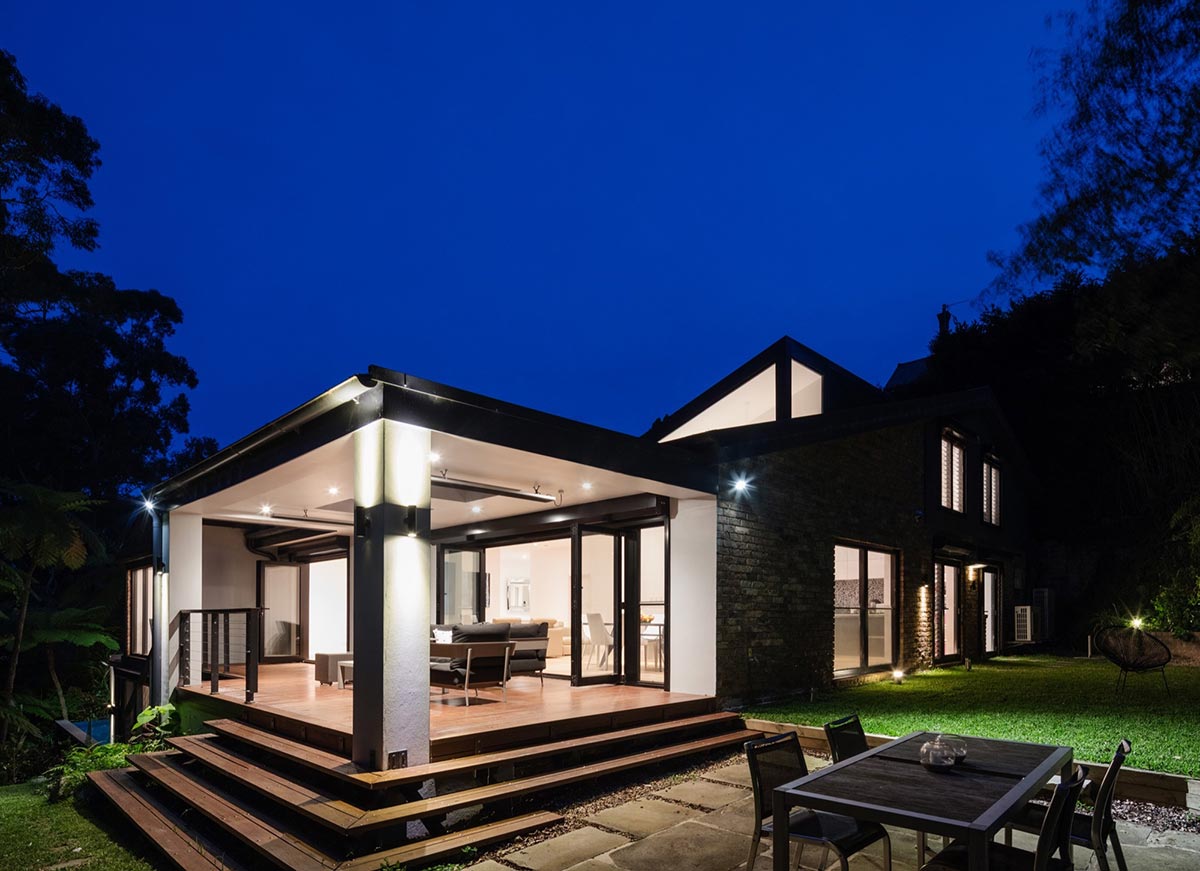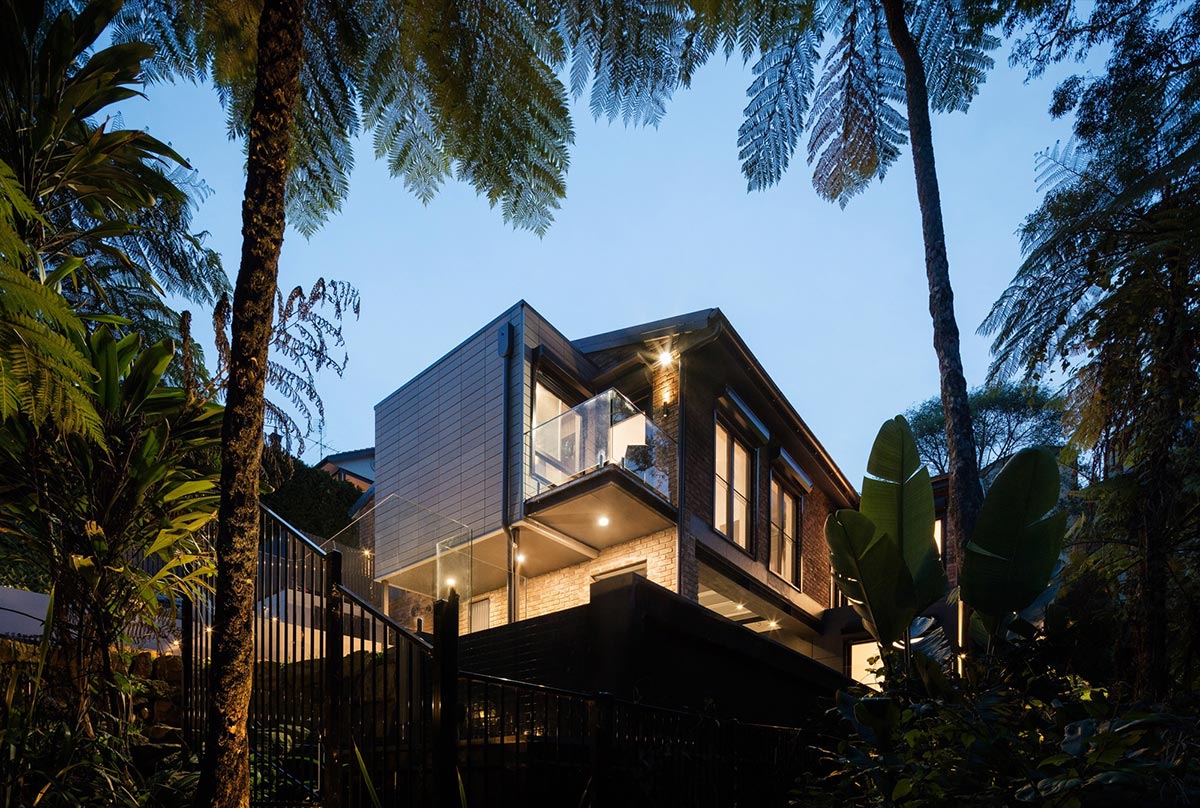 "A series of careful insertions – under the house to create a music studio, at the side of the house to create a magnificent lap pool that juts into the bush – translates into a multiplicity of soft or transitional spaces for escape and relaxation. The result is a house that bows to the bush, that makes the most of its original, modest form by offering a flexible family home focused on quiet beauty." – BIJL Architecture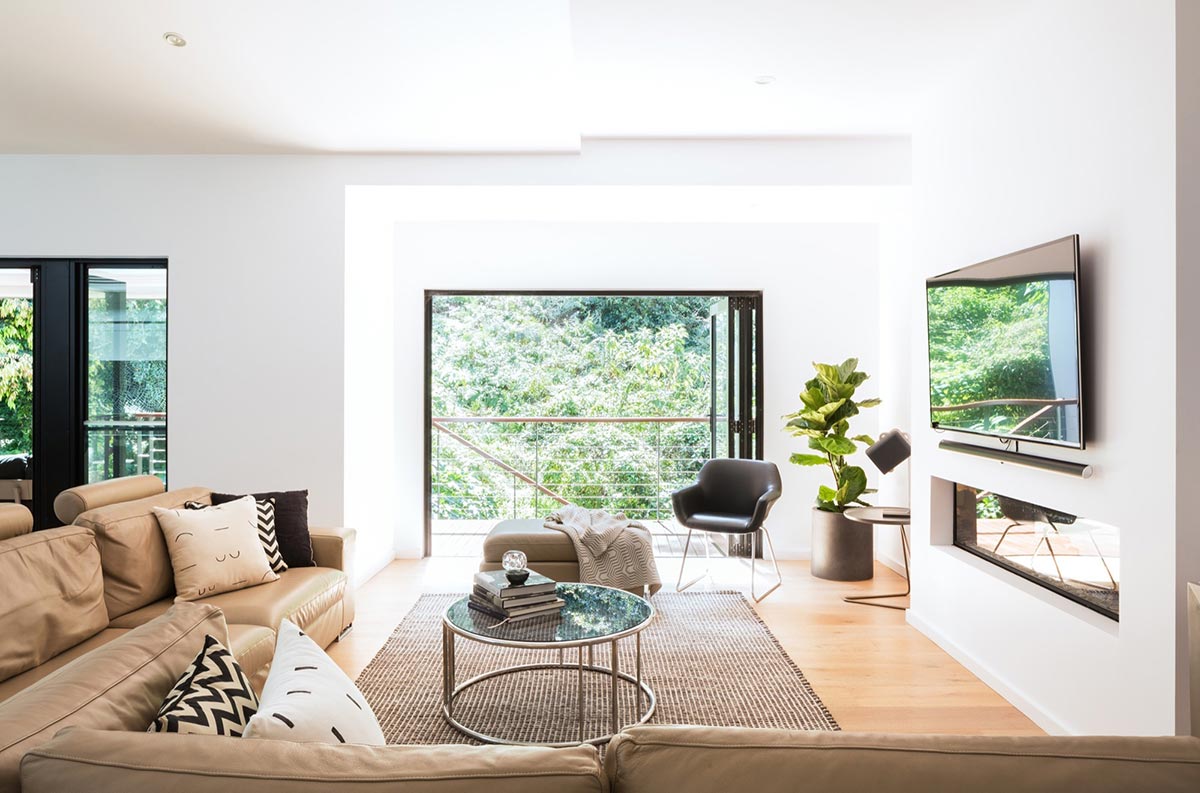 Keeping in mind the home's roots, the team has kept the bones of the existing structure and carefully considered the new additions to be nestled under and into the existing building form. Warm and welcoming, the calm and contemporary interior was achieved with the use of neutral colours, textures and materials which serves as a great canvas perfect for a flexible family home.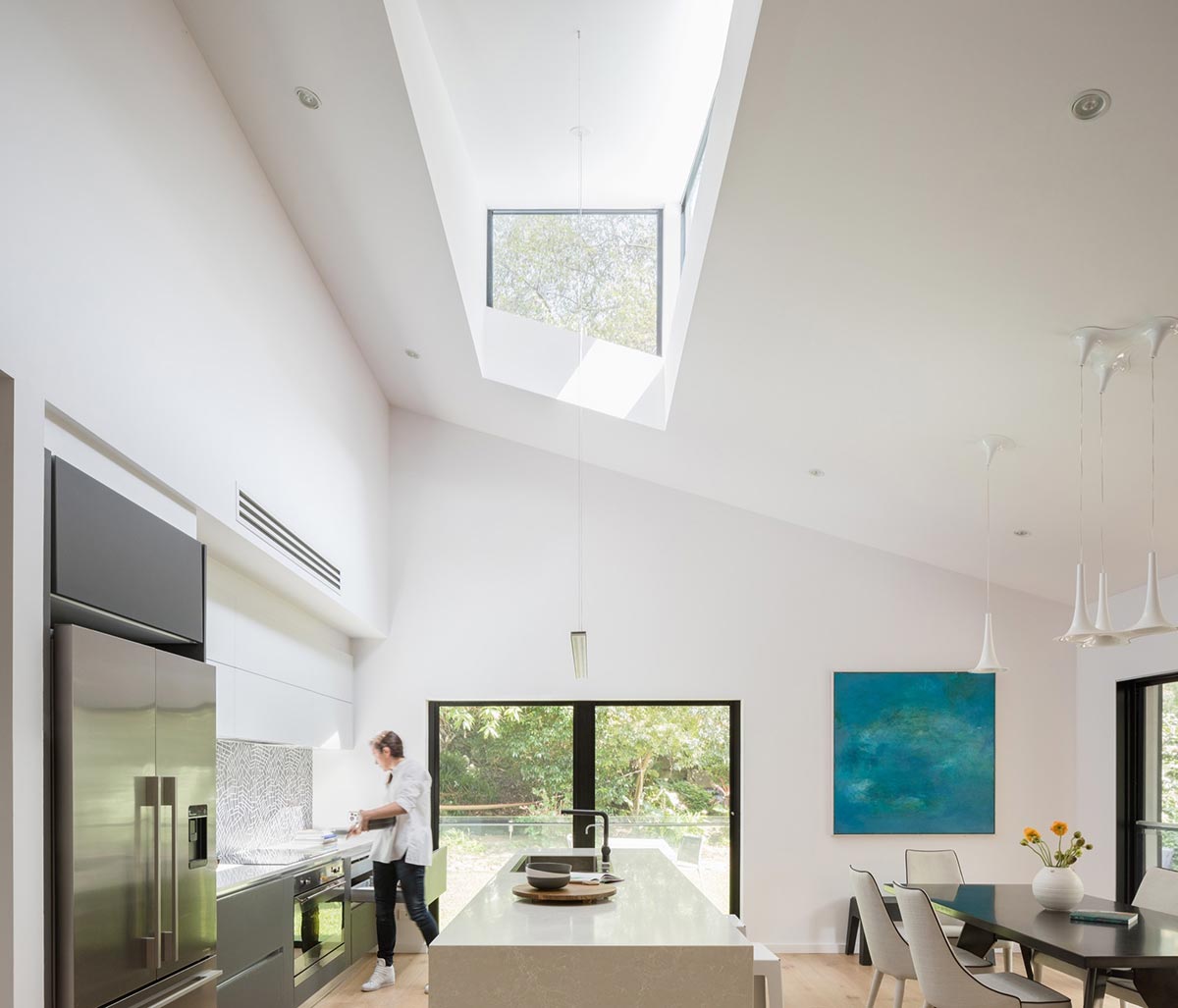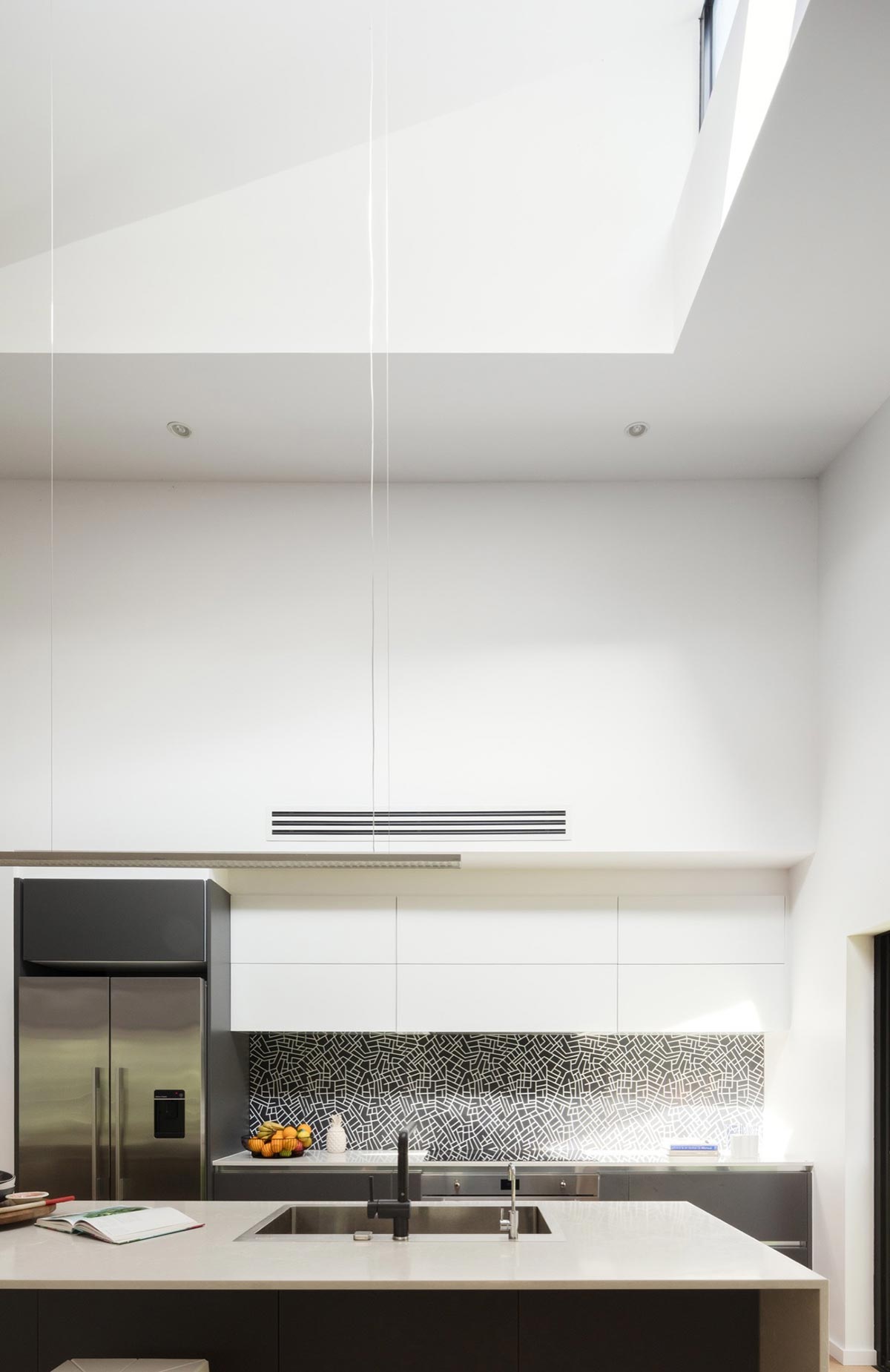 Look up in the ceiling and you won't miss the beautiful skylight maximising natural light in the kitchen and dining areas. All the windows have been strategically positioned to facilitate cross ventilation in the space, both perfect examples of clever architecture responding to the context and orientation of a house. The house was also clad in terracotta panels comply with the bushfire requirements and allow an efficient wall thickness to be achieved.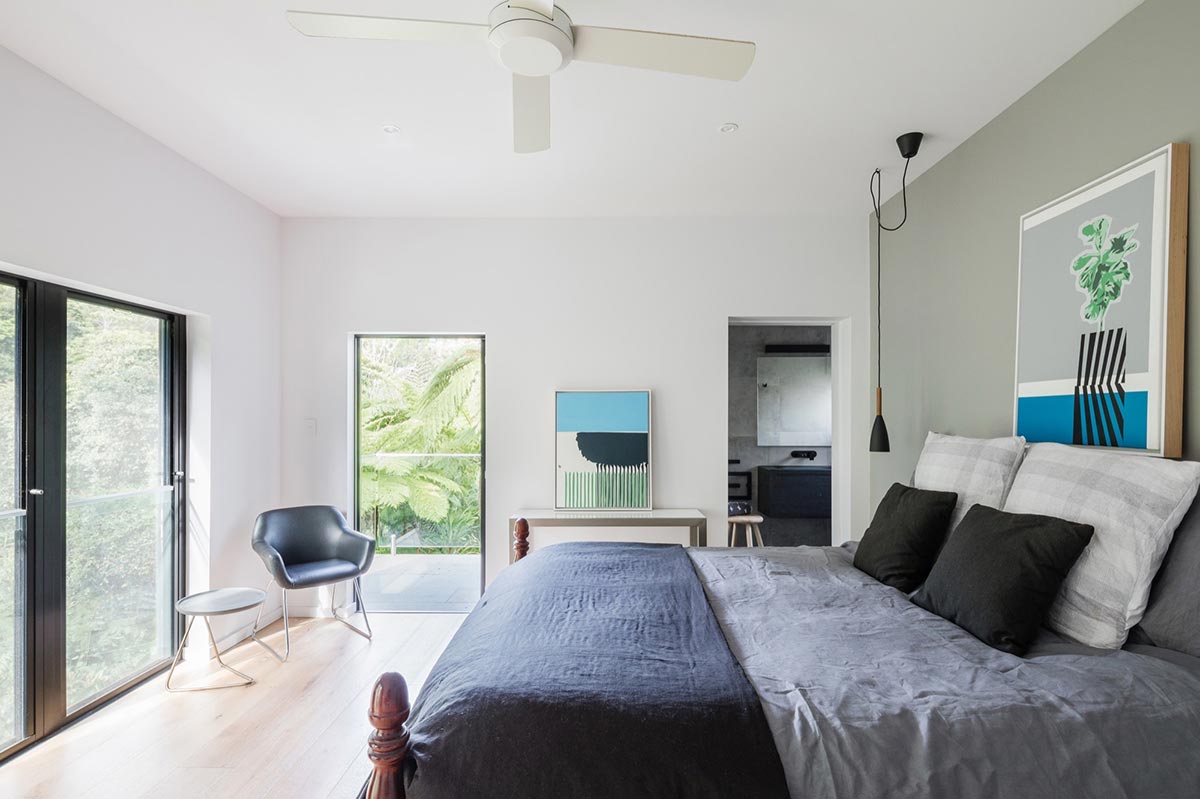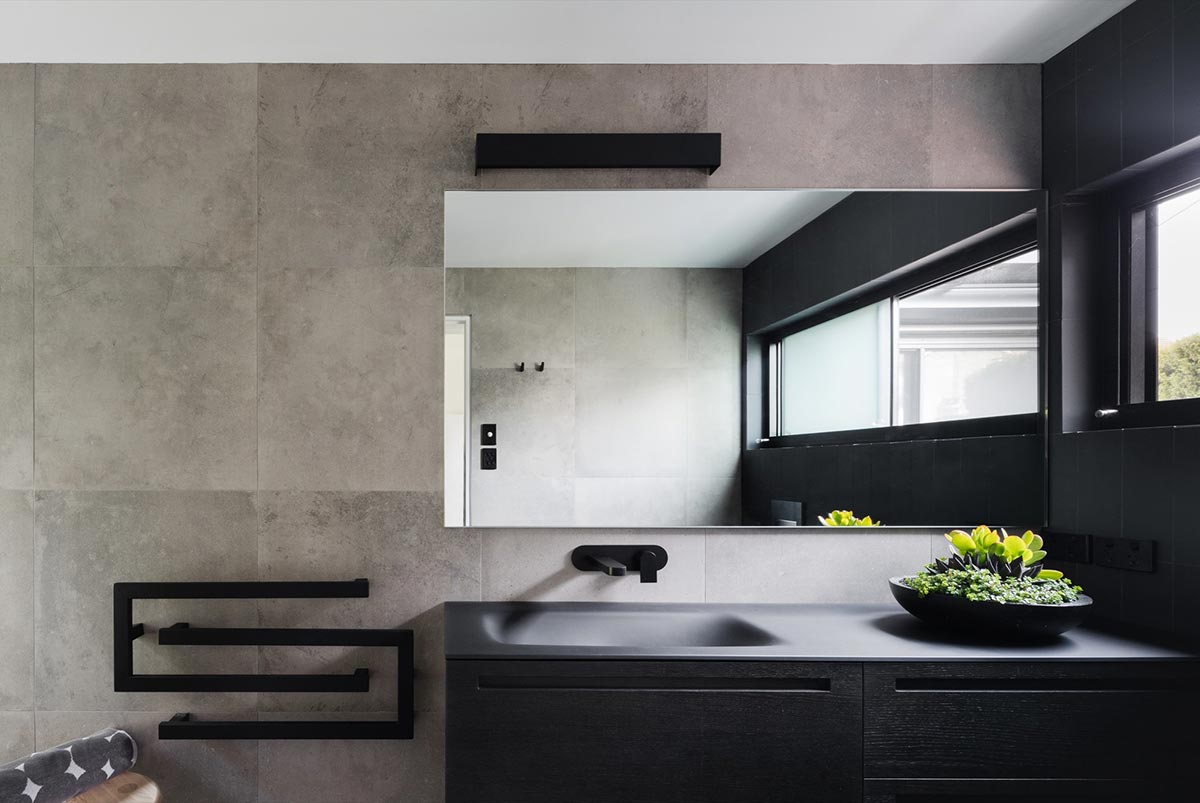 "As the property is in the highest level bushfire planning zone, any new external materials needed to consider not only the aesthetic and form of the original 1970s brick dwelling but also the ability to withstand stressful bushfire conditions. We also considered how any additions to the existing dwelling would best blend with the highly textured and coloured brickwork as well as the dense bushland surrounds." – BIJL Architecture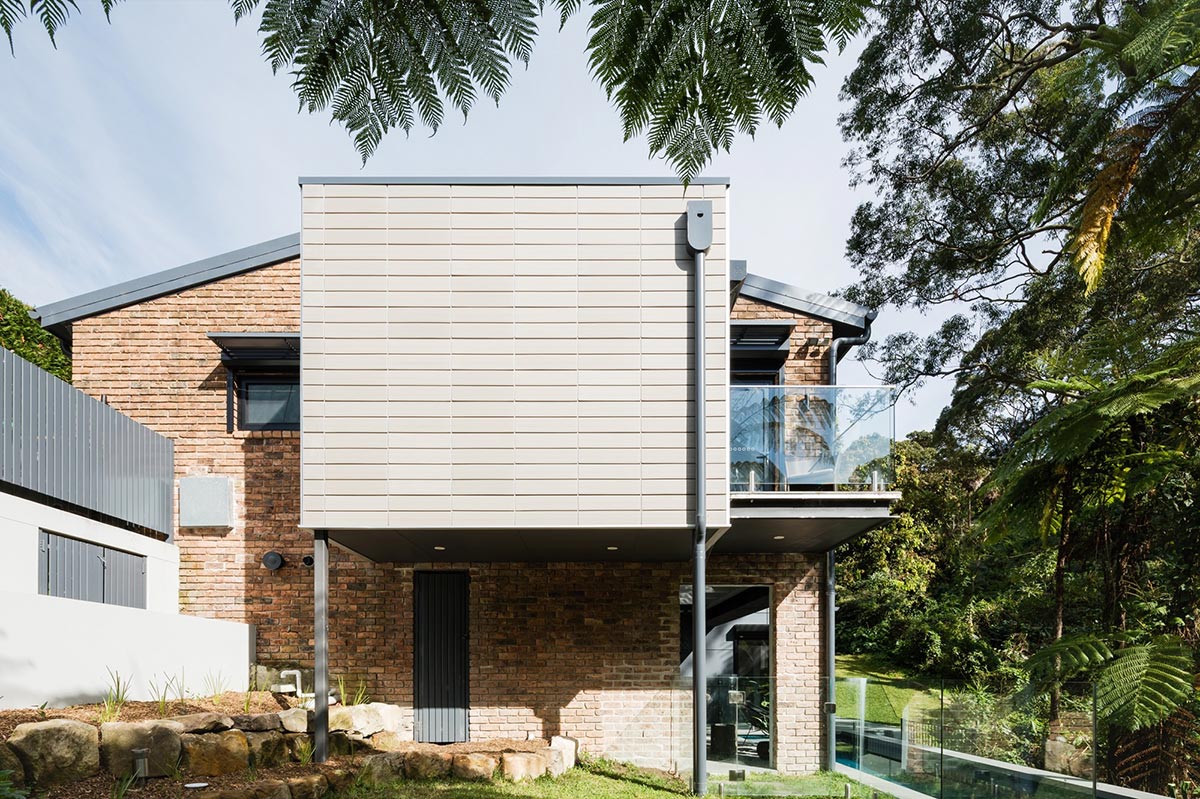 Taking design cues from the existing structure, the new works are a reinterpretation of the brick dwelling, expressed with a modern and warm aesthetic edge.
House Project: Burrawong House
Architect: BIJL Architecture
Location: Sydney, Australia
Type: Renovation
Photography: Katherine Lu