Before we start we better warn you that there is some seriously sexy cabin material about to grace the digital page of your computer… today we take a look at the Bruny Island Hideaway by Maguire and Devine Architects. This incredible small cabin is situated on Tasmania's beautiful Bruny Island and was listed as a finalist in the Australian Houses Awards 2018 in the New House Under 200m2 and Sustainability category.
For such a tiny cabin it has way more street cred than us and we are a little intimidated. It's a good thing that plywood is more inviting than an open bottle of Pinot cos we're heading in…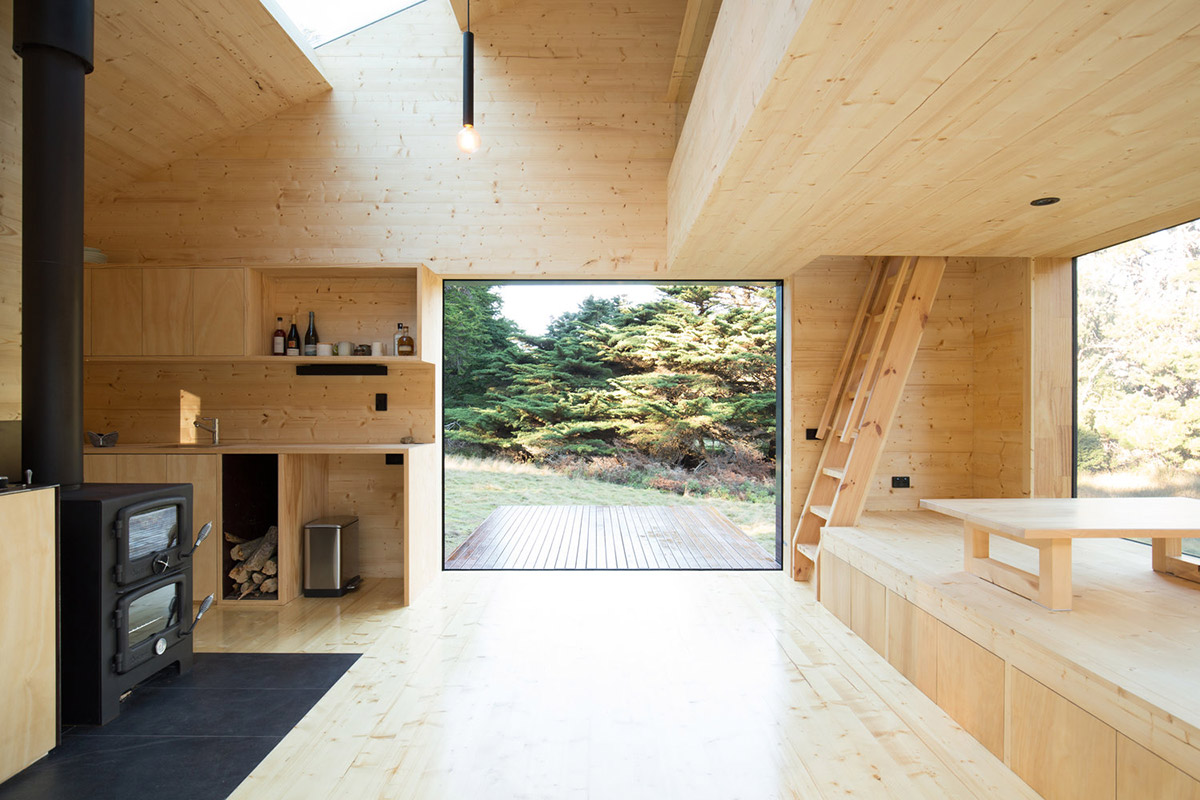 Here's what the architects had to say about the Bruny Island Hideaway "The design of this finely crafted off-grid cabin reconciles the owner's love of her bush property and her minimalist ideals, borne out of a childhood in Traditional Japanese houses. The tough exterior contrasts with the warm timber tones of the interior that reference cabins in remote parts of the world".
And here's what we say… "this house is flipping epic. It's clever details make use of every single space. We love the open floorplan that leads into the great outdoors. It makes you feel part of the landscape whilst still keeping you all nice and cosy."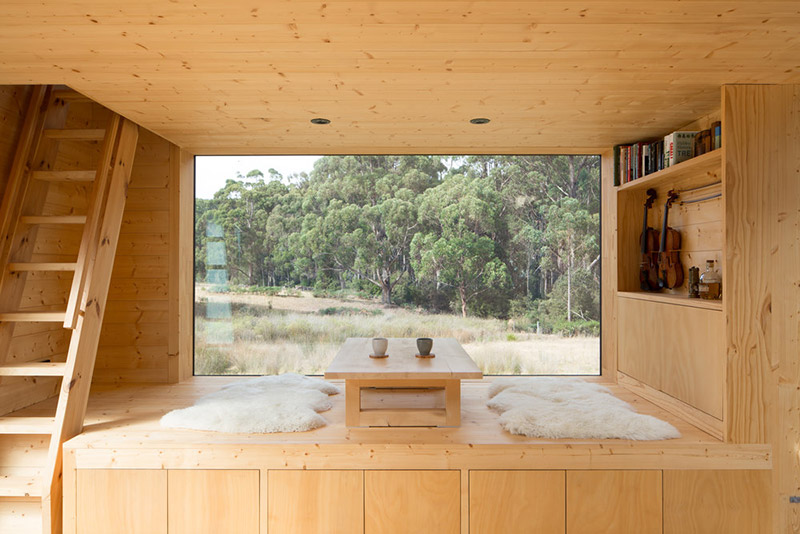 I'm not going to lie. I love the idea of the great outdoors but there is a limit to how long I could sustain an outdoor lifestyle sans creature comforts. This home in its minimalism has a beautiful simplicity to it, but you are certainly not living rough. The exterior of corrugated steel is a nod to traditional farm housing and keeps the wild Tassie weather at bay.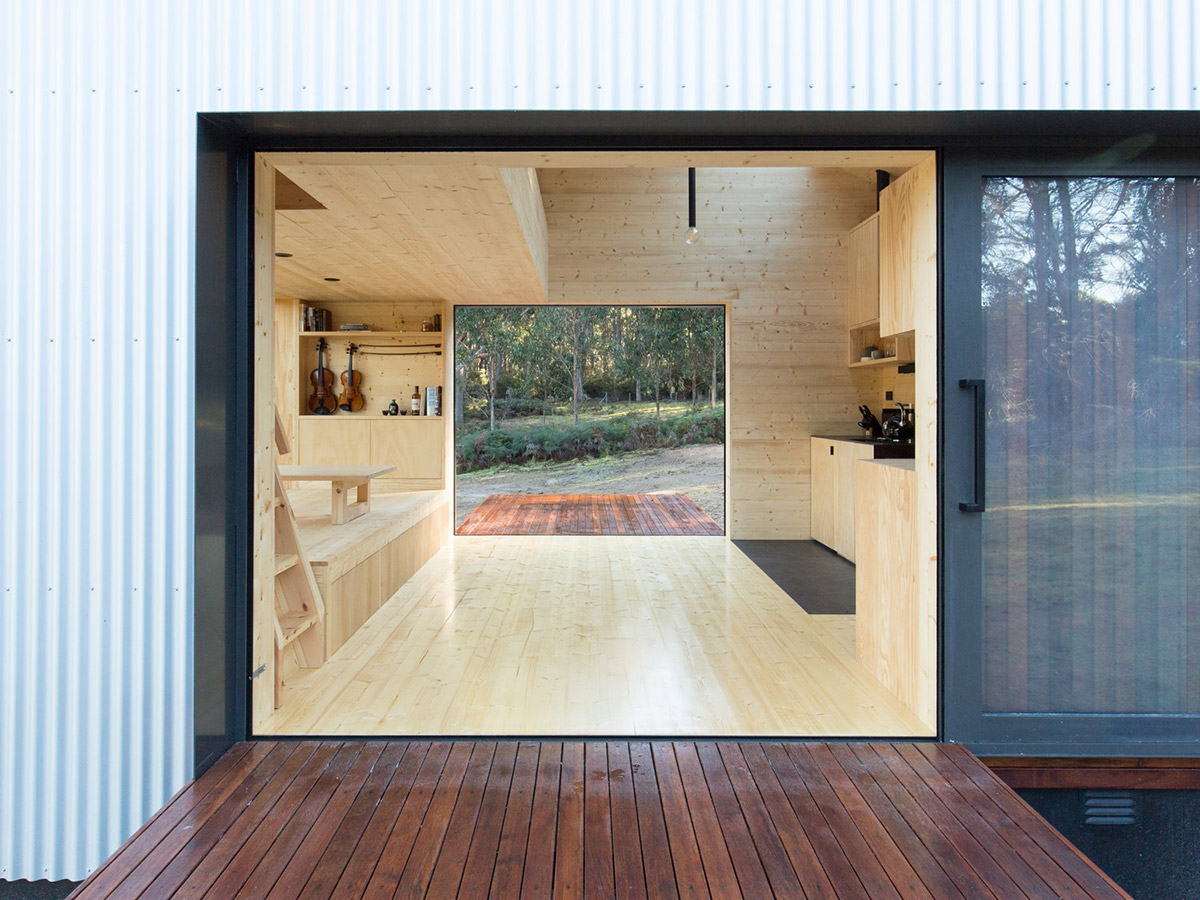 The cabin shares similarities with Bruny Island itself. The surrounds are beautiful but can also be quite brutal and rugged, but there are pockets and hidden spaces of something special. Whether it be the most delicious cheese you have ever eaten or the sight of the local wildlife. Come to think of it, if you are reading this and have not been to Bruny Island, put it on your bucket list.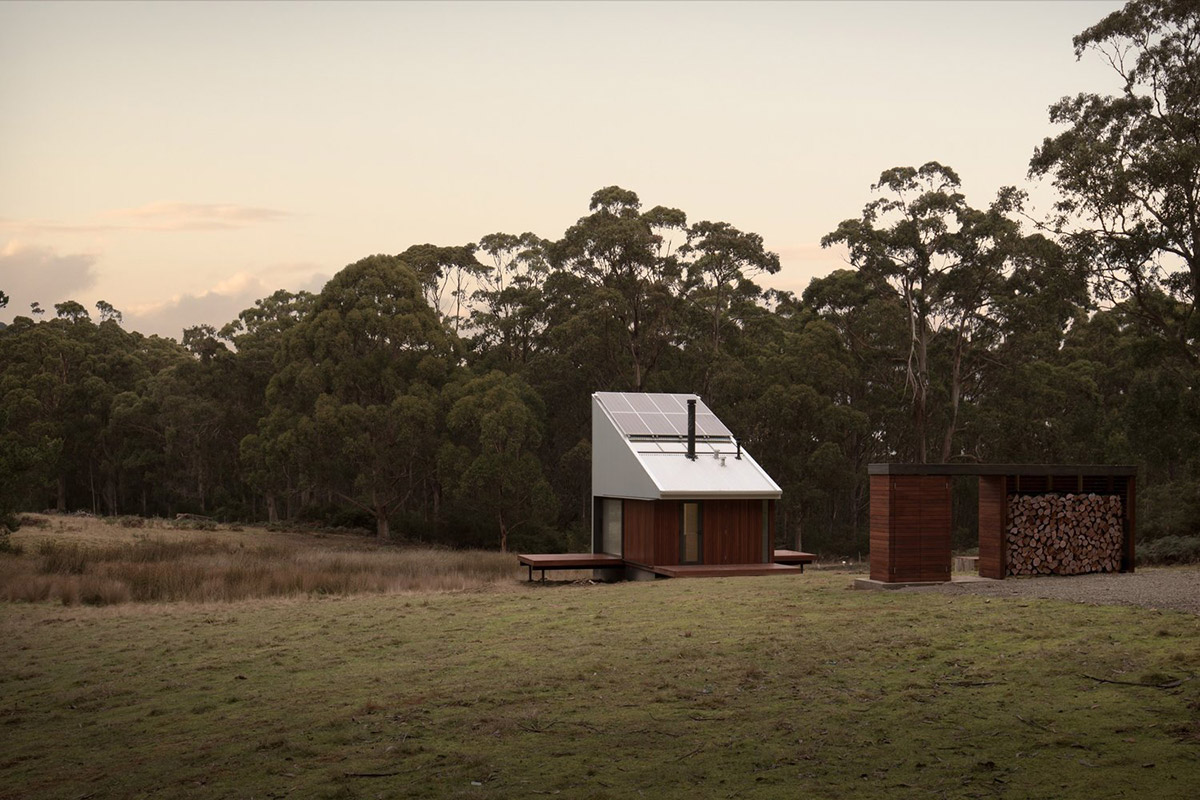 Oh yeah, did we forget to mention arguably the best bit of this design? It has an outdoor bathtub submerged in the deck! Now, just so you know for years I have been saying "all I want in life is a bathtub submerged into an outdoor deck" I'm not even kidding you. Cross my heart. This is my mission in life and I will not stop until I make it happen. For now though, I'm going to take in all of this epic photo and can I just say that lady clearly has her priorities sorted. Beer and Bath all the way.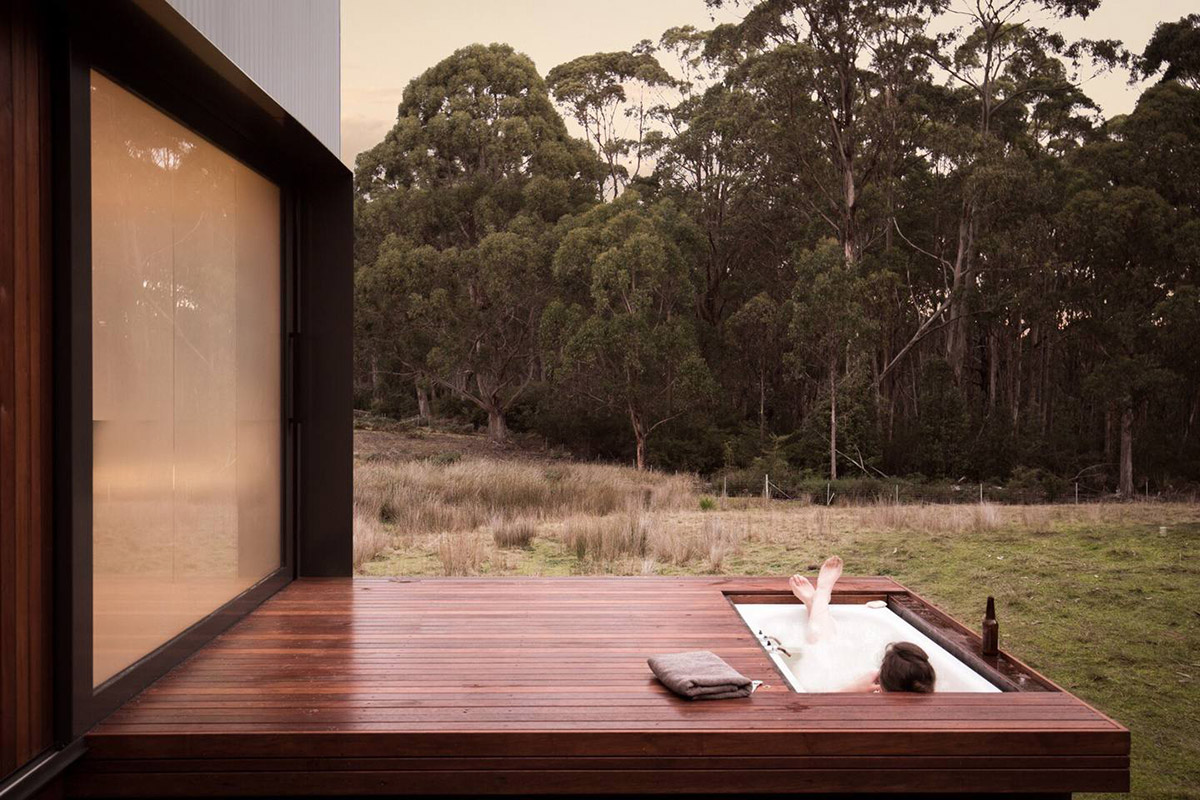 We wish the very talented Maguire and Devine Architects good luck in the Australian Houses Awards. Regardless of who wins, you have already inspired many with this jaw dropping design and for that we thank you.
If you want to keep up to date with the Houses Award check out their website.
All Photography of the Bruny Island Hideaway by Rob Maver.