It can be quite a challenge when fusing the old with the new, but this tremendous relic made it look easy! Welcome to Brick Residence by Preston Lane Architects, a renovation and extension in Melbourne, Victoria. Originally designed by the renowned modernist architect Ernest Fooks, the integrity of this 1950s home was maintained and enhanced with a respectful addition that has transformed it into a sustainable family home. Let's go take a look…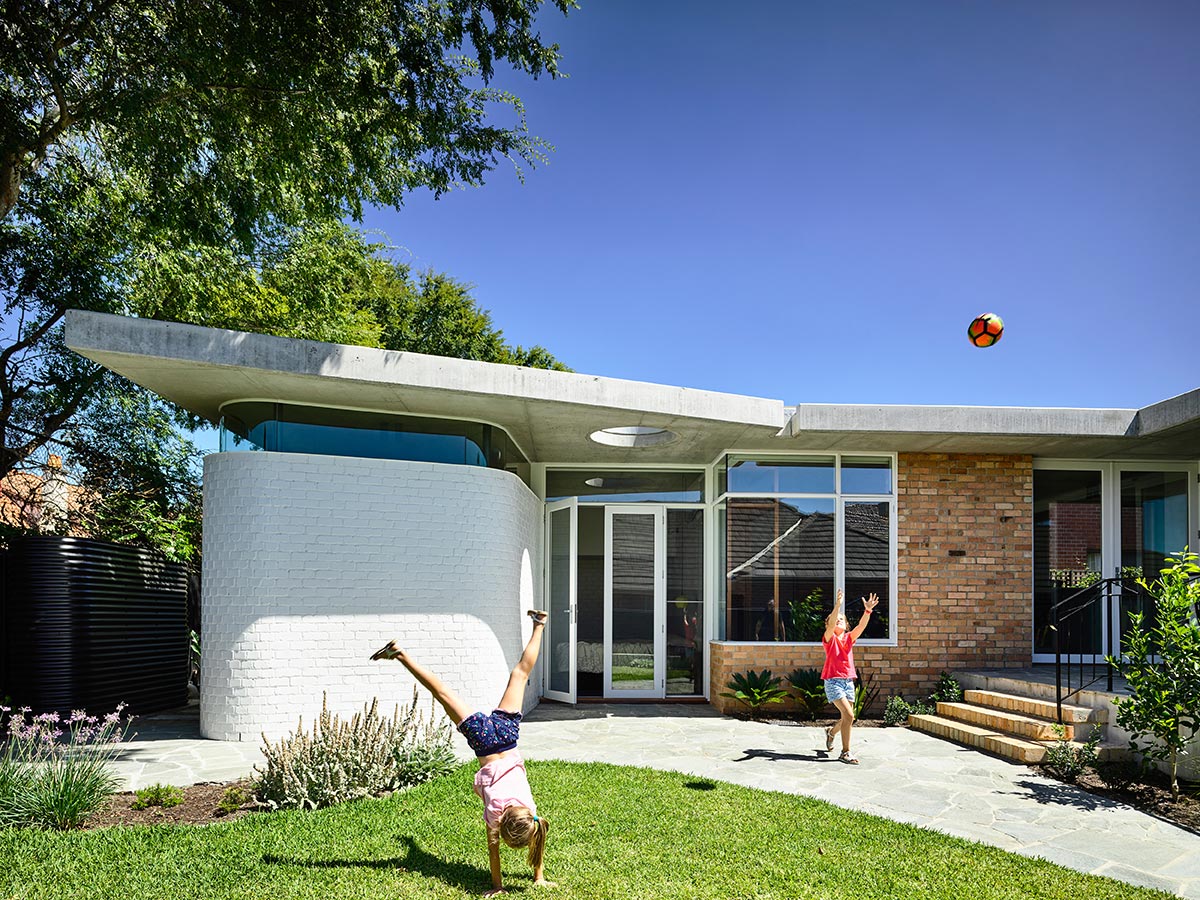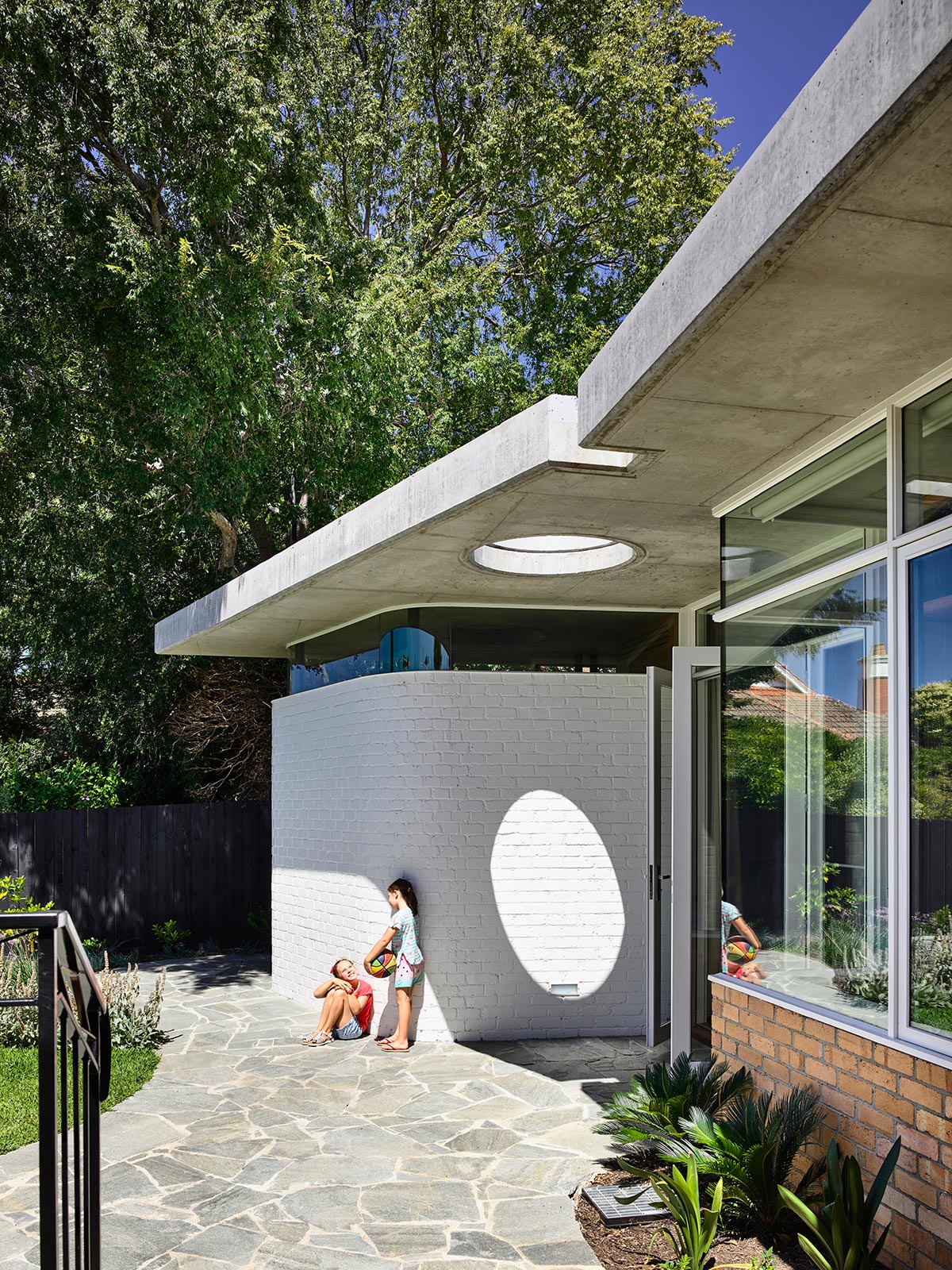 "The brief for the 'Brick Residence' Elsternwick was to undertake a modest extension, creating a larger light-filled family home which respected and preserved the legacy of the original classic modernist house designed by Ernest Fooks; and remarkably retained in the family since its commission by our client's Grandfather in 1951." – Preston Lane Architects
The main challenge of this project was how to design an extension to such a fantastic original house by the renowned modernist architect Ernest Fooks. The clients put in a gentle request to only do modifications that don't make the place lose its original feel, rather enhance its features.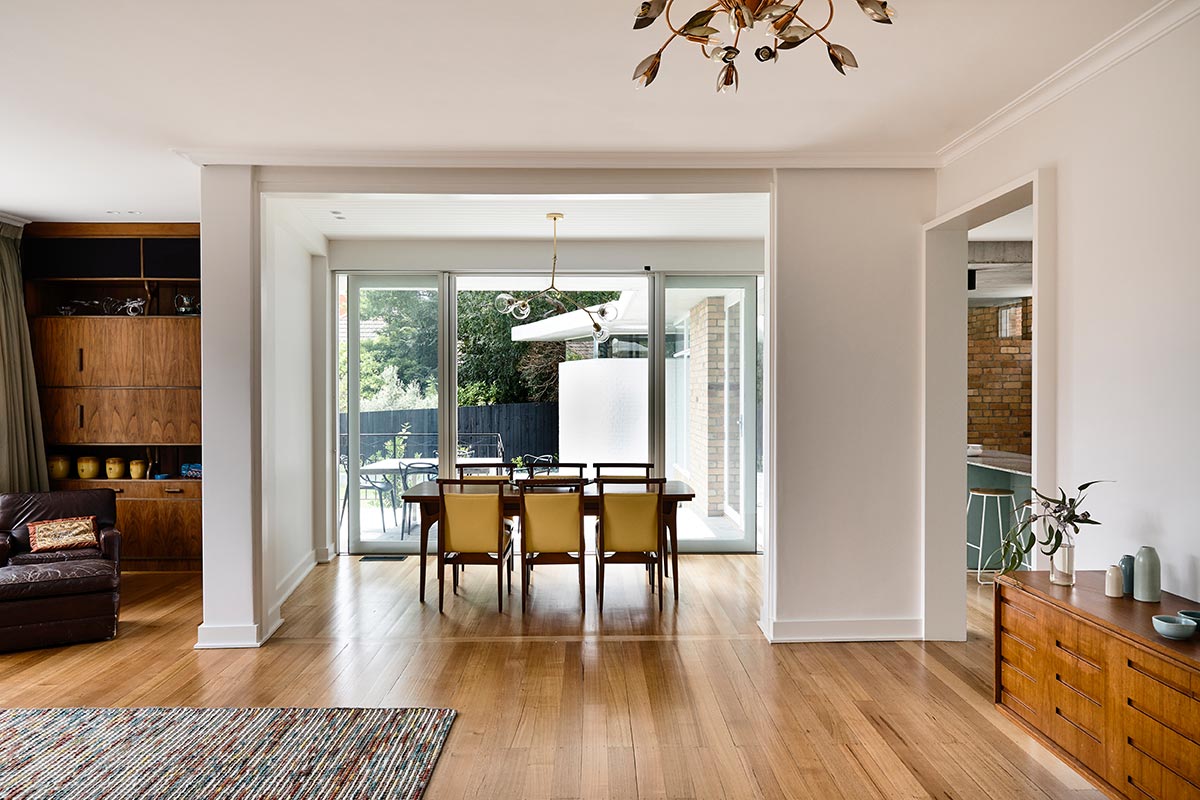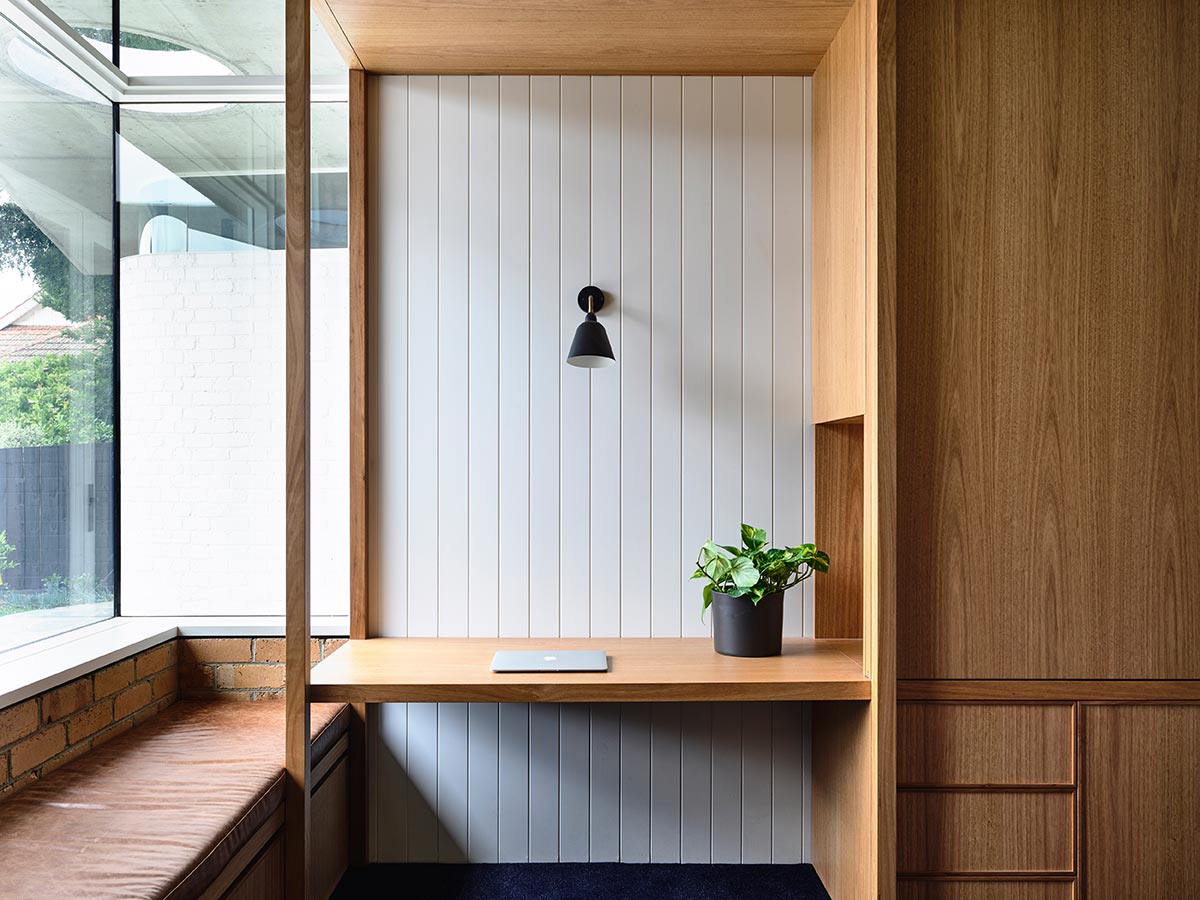 "A new larger kitchen, the heart of this family home, is re-orientated to address the dining room and terrace directly, as well as importantly sit within the linking space between old and new. The new exposed concrete ceiling is first experienced from above the end of the kitchen, and the existing ceiling is defined with painted lining boards connecting through to the dining room." – Preston Lane Architects
Each new space was envisioned to give off the essence of space and comfort. The proportions were also carefully calculated to match those of the original rooms. Not only did these modifications allow much-needed sun rays to peep on in, but also allowed for better ventilation throughout the home.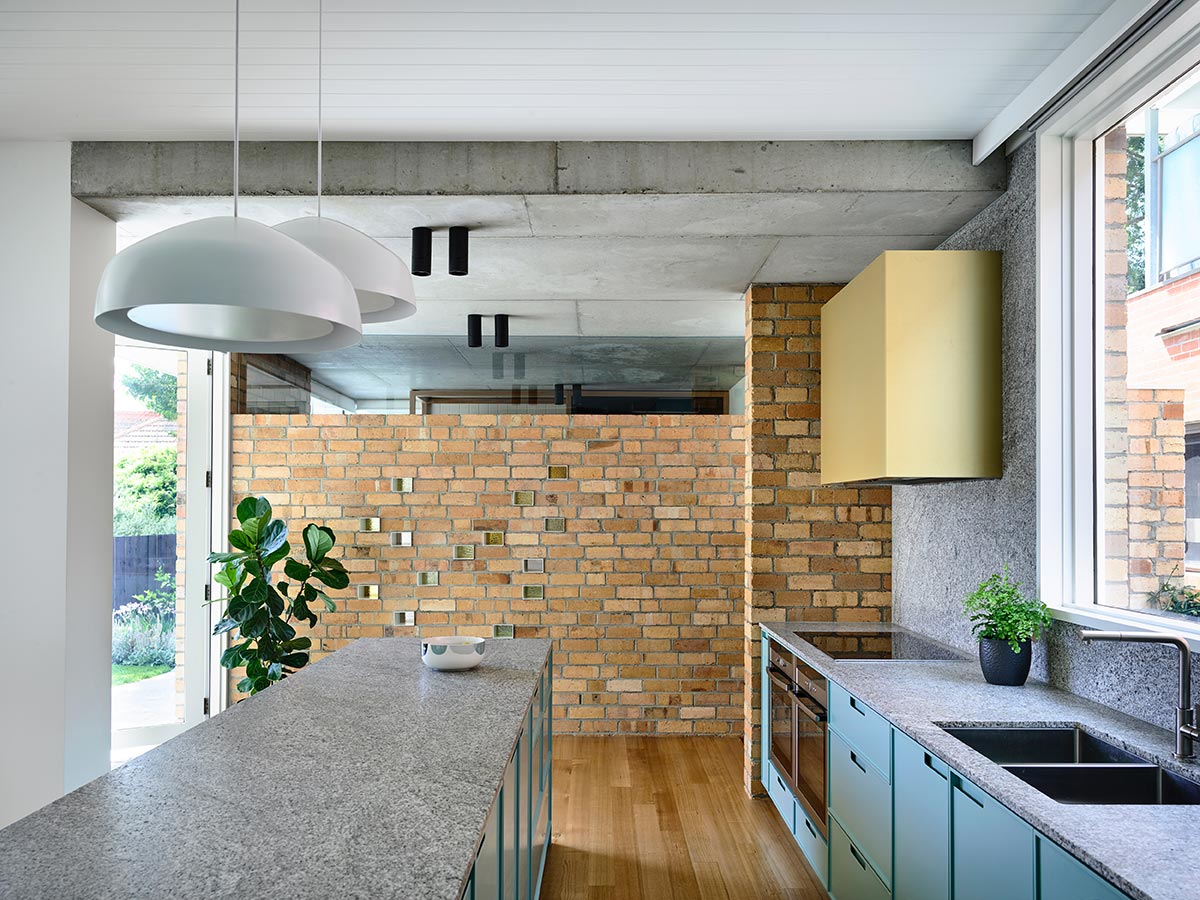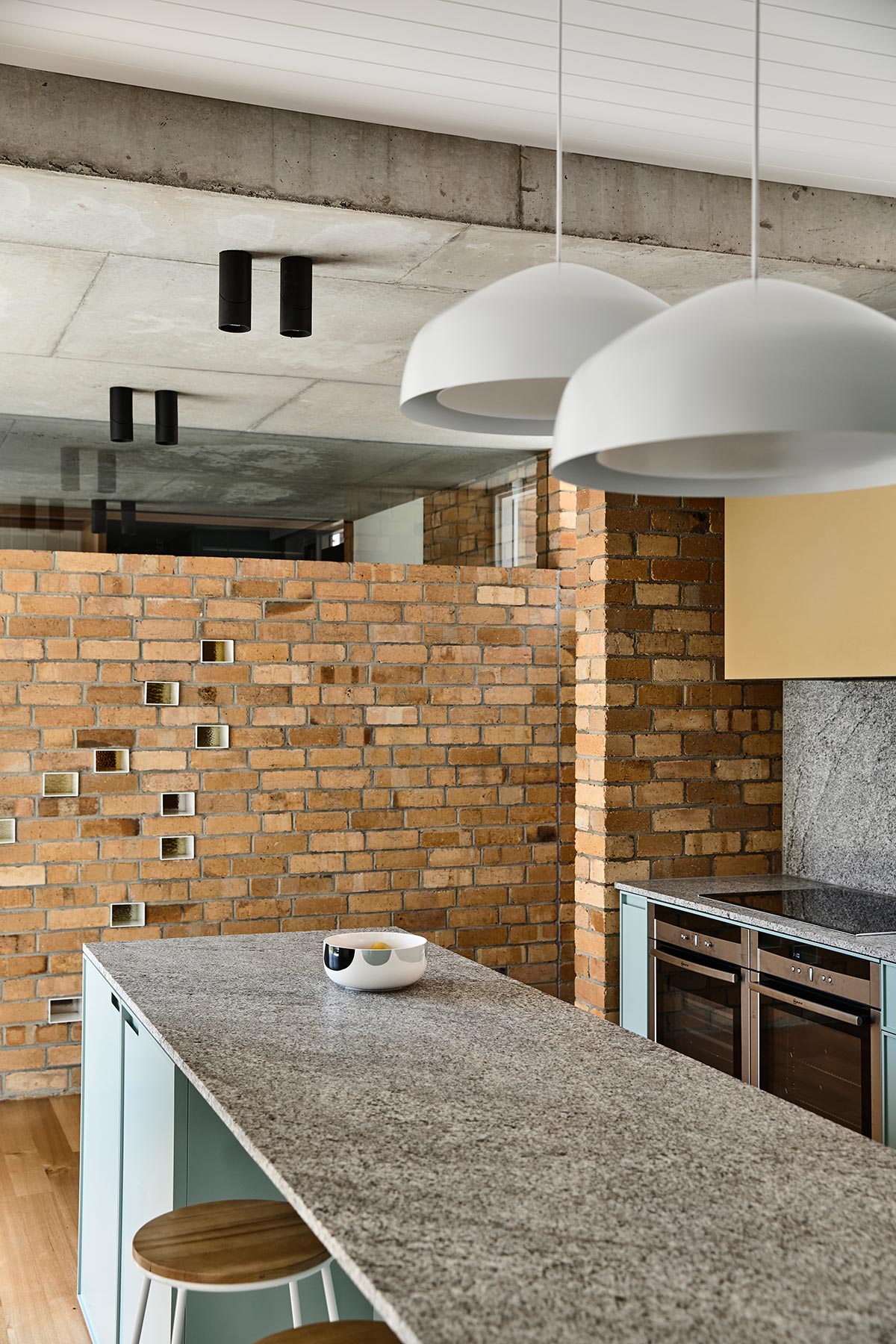 "The proposed extension is located along the south of the site providing expansive north-facing windows and doors supplying natural light to all rooms as well as important connections to the rear yard. The concrete roof is designed to provide generous eaves that control the sun seasonally. Insulation has been placed on top of the concrete roof and this, as well as its natural thermal mass, ensure the new extension is kept warm in winter and cool in summer." – Preston Lane Architects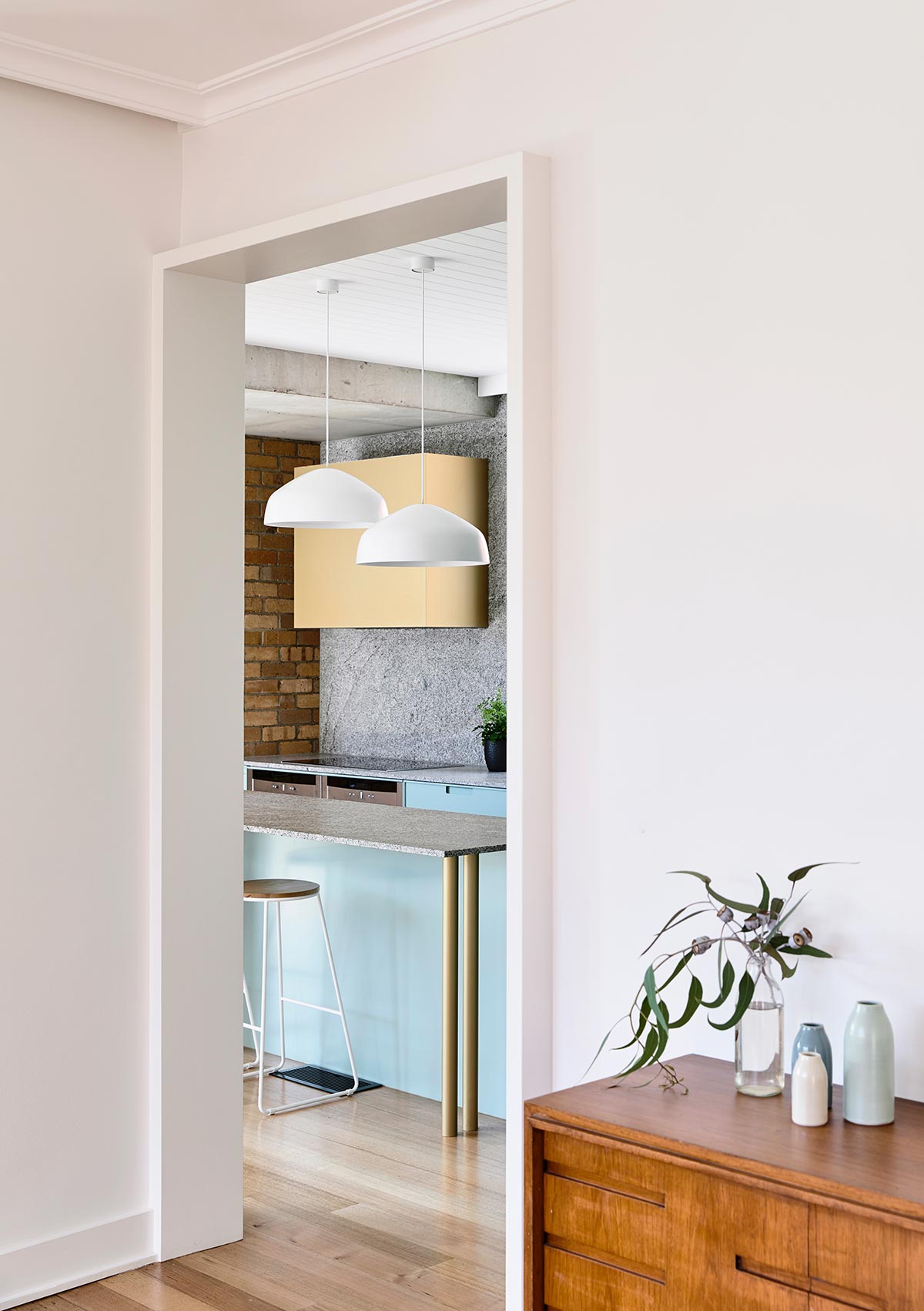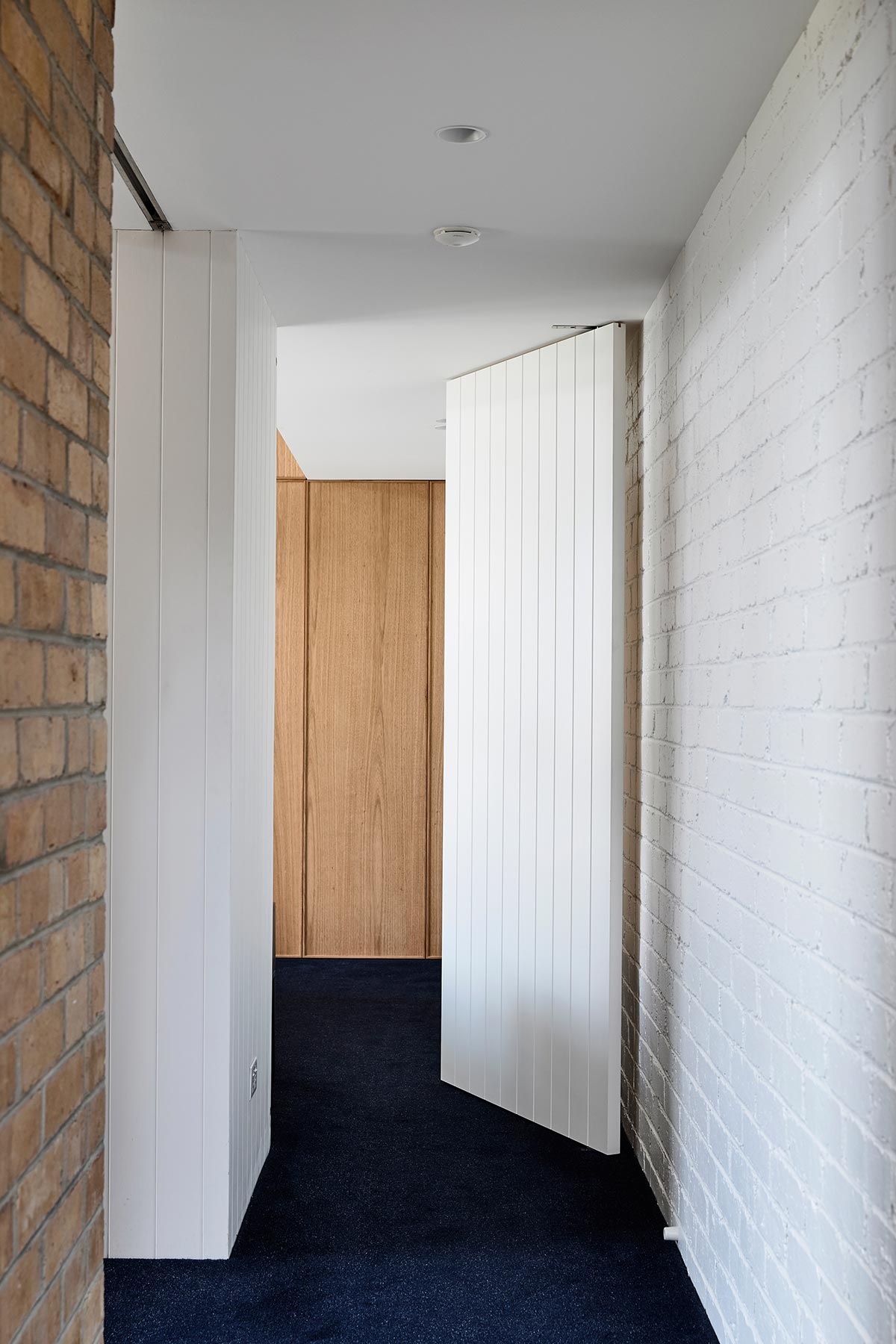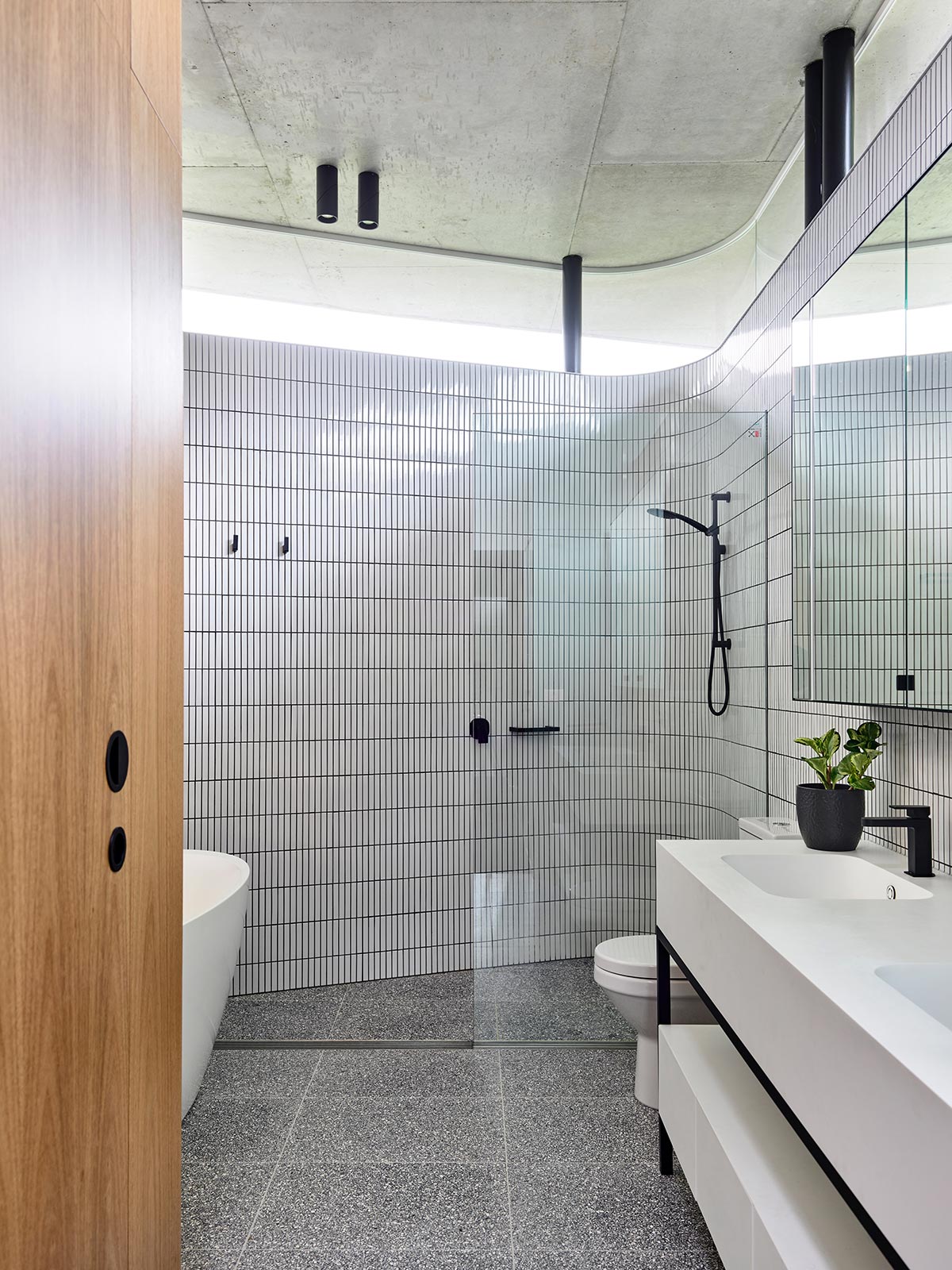 We're always excited to see period home makeovers. Preston Lane Architects transformed this old home into a stylish modern abode whilst successfully preserving and celebrating the certain charm that comes with a house of this era.
House Project: Brick Residence
Architect: Preston Lane Architects
Location: Melbourne, Australia
Type: Renovation
Photographer: Derek Swalwell