We are self confessed candle addicts, so it is with great pleasure and excitement that we introduce you to the latest offering from Hunting for George – our Australian Made candle collection.
Our Co-founder Lucy Glade-Wright has been busy working behind the scenes to perfect the two new signature Hunting for George scents.
The Wanderer scented candle is inspired by the Australian outback. Deep breathes of fresh air, mixed with eucalyptus, sandalwood and the distant hint of tobacco smoke come together to create this unique masculine fragrance.
The Conservatory scented candle was inspired by sunny afternoons spent in the garden, basking in sunlight and drinking ice tea. A subtle combination of fig, black tea and lychee bring together a soft and feminine scent.
"We played with the balance of masculine and feminine scents, stripping each scent back so that both maintained a neutral, unisex appeal. The Wanderer centres around muted earthy tones whilst the Conservatory has a lighter, flora scent. When designing these two scents we wanted each fragrance to be delicate and subtle. They suggest rather than shout, which is how I prefer candles to behave." Lucy Glade-Wright, Hunting for George co-founder
The Wanderer candle and Conservatory candle by Hunting for George are hand poured in Melbourne, Australia and contain all natural essential oils and extracts. Using a wax blend of soy, coconut and beeswax, these candles provide you with 48 hours of burn time.
Get to know our candles below, The Wanderer and The Conservatory.
Walk through the tall trees of the Australian outback with the soft subtle scent of The Wanderer, with notes of tobacco, sandalwood and eucalyptus.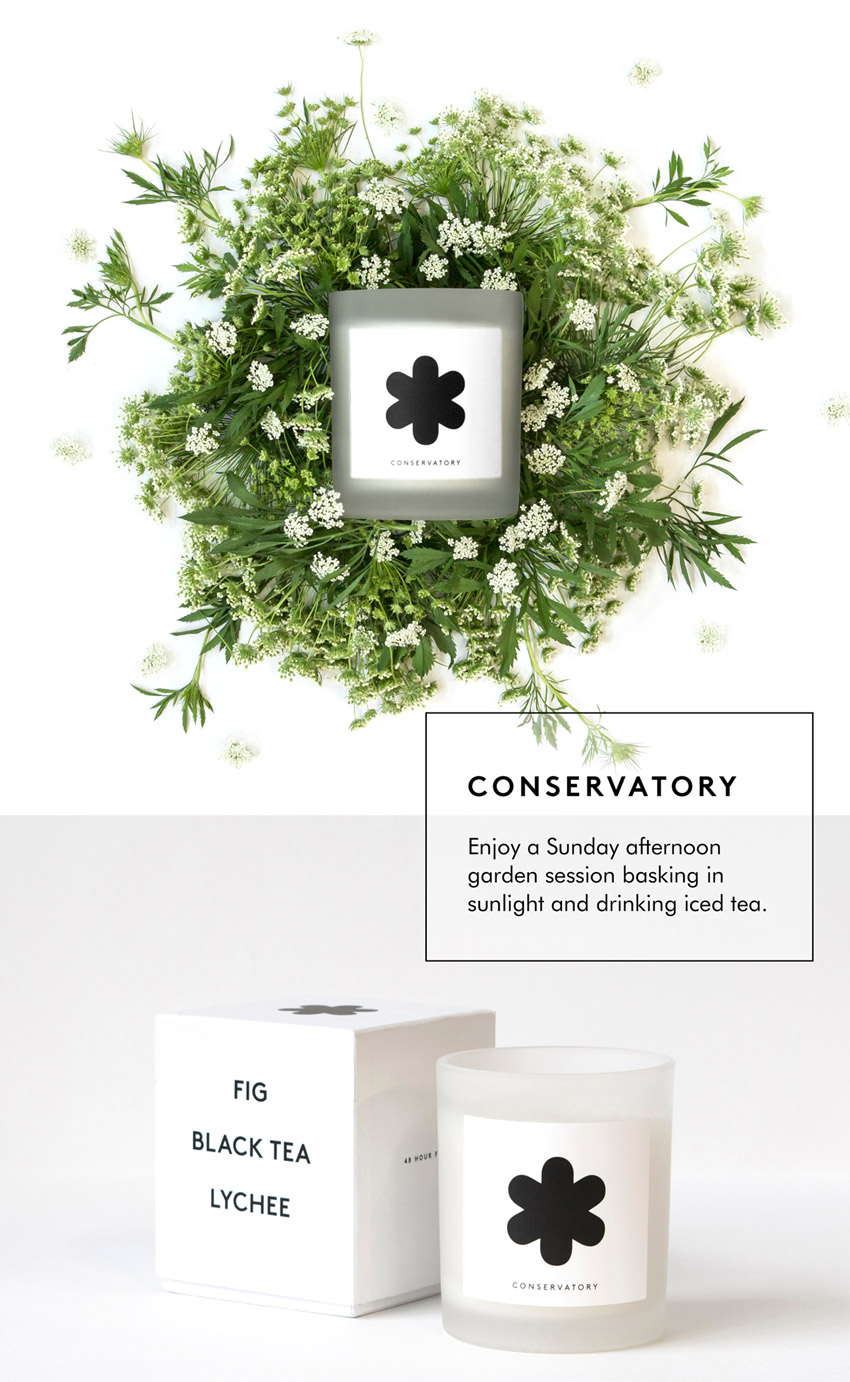 If you prefer the sound of a Sunday afternoon stroll through the gardens basking in sunlight and drinking ice tea, than the The Conservatory Candle is for you with subtle notes of fig, lychee and black tea.


Hunting for George candles are now available online and instore in two signature scents. Candles come packaged in a premium, ultra-good looking card box.