The Dunalley region of Tasmania was engulfed in flames in 2013, as a bushfire roared through and destroyed more than 100 homes. One particular 10-hectare property was left scorched and barren, the family holiday retreat lost during the fires. But what rose from the ashes was pure beauty.  The owners, with the help of Stuart Tanner Architects have rebuilt a robust and defensible dwelling, The Dunalley House.
The Dunalley House is perched atop a small hill in close proximity to the waterfront. Overlooking Dunalley Bay on the Tasman Peninsula, the house feels like its floating on water. With the threat of bushfires on their mind, the architects primarily built with concrete, prefabricated steel and glass. The result is a solid and protective structure to protect against the natural elements, whilst still matching the aesthetics of its surrounding landscape.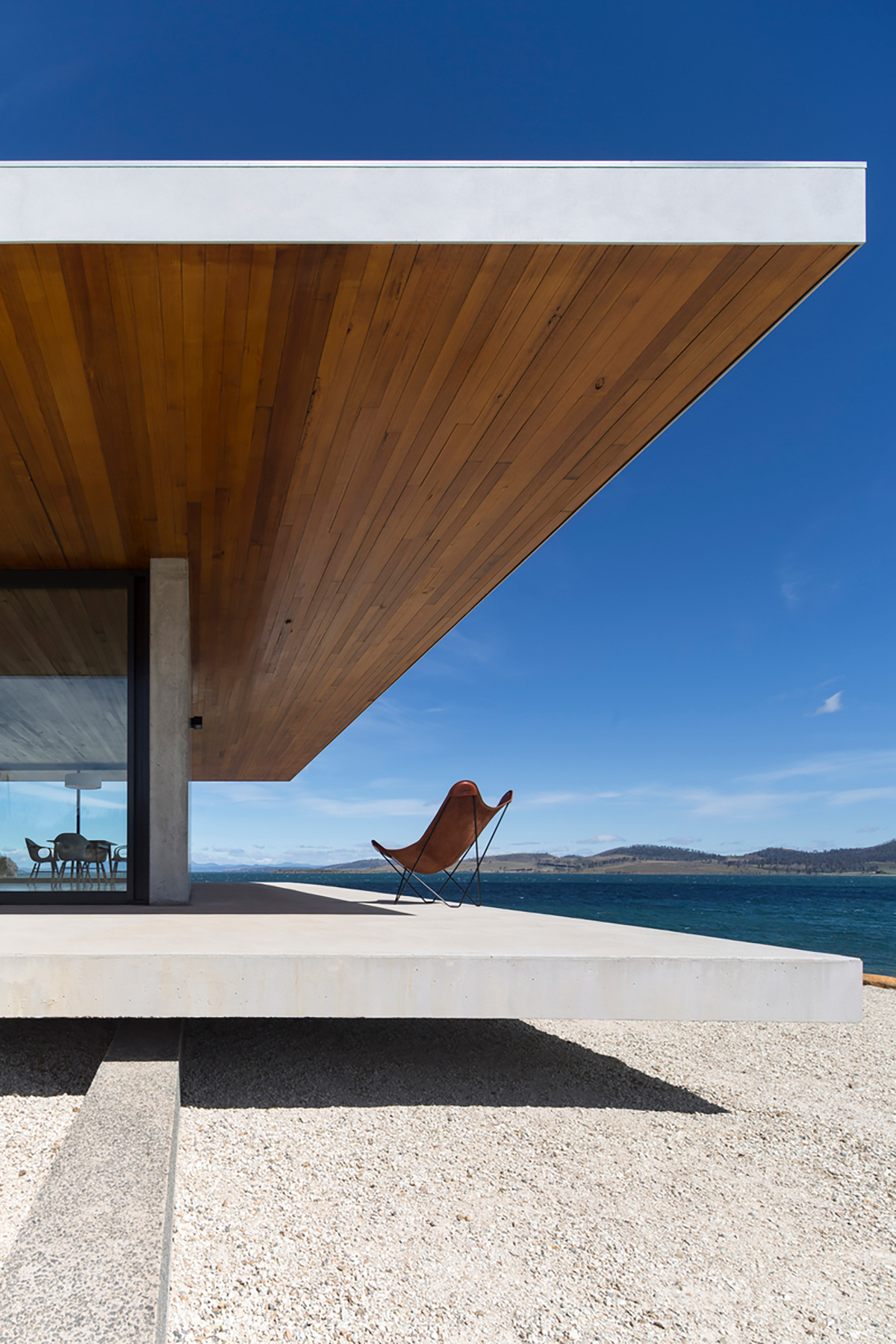 The overall design of the house is pragmatic and modular due to the owner's modest budget and quick turnaround time. The open-planned layout of the interior keeps a low profile, allowing for contemplation of changing light and weather. The bedrooms are kept to one end of the dwelling, offering luxurious views of the bay. Cross the entry way to access the minimalistic bathing space, with a free-standing tub to admire the coastal views. The main feature of the house is the deck that serves as both entry and axis to the bay beyond. Built a few inches above ground to give that "floating" feeling, the deck extends out to a fire pit, perfect for entertaining guests.
The Dunalley House has been awarded for best new residential development in Tasmania. It also won the People's Choice award. What a way to rebuild a house!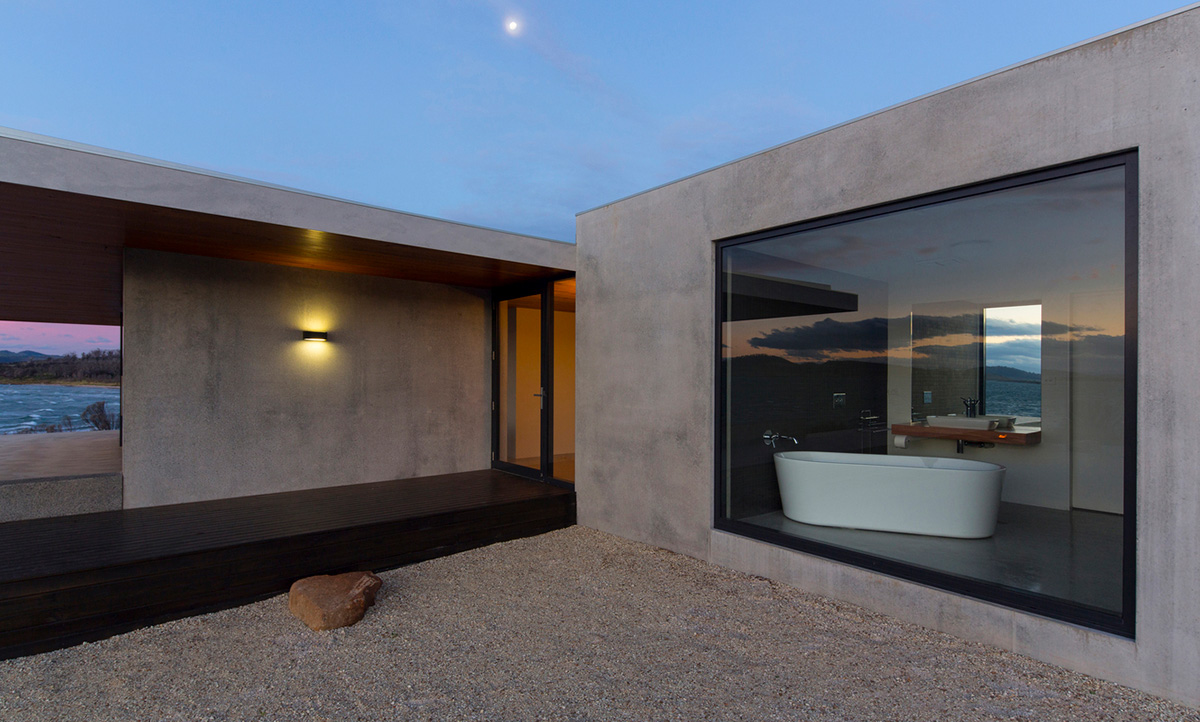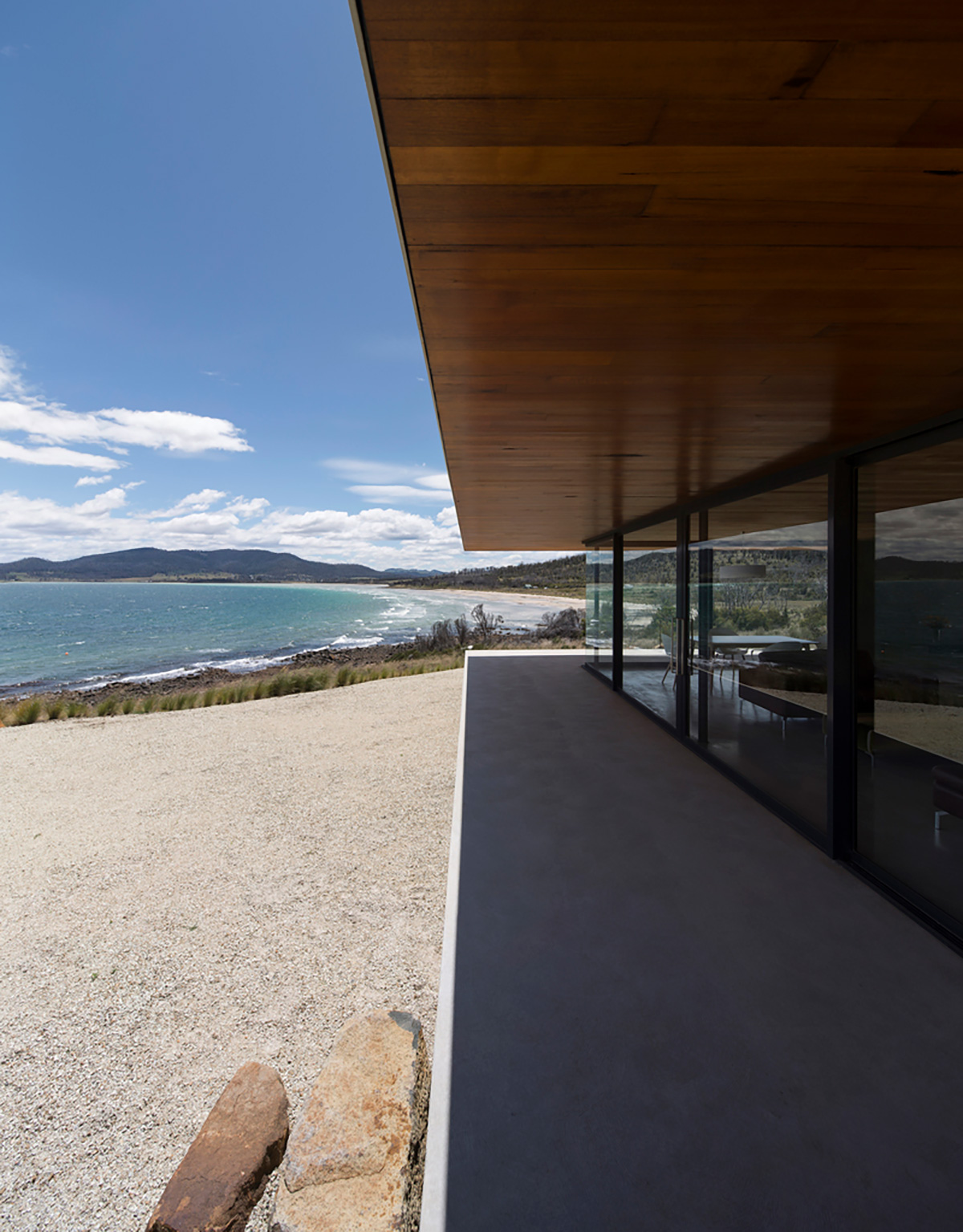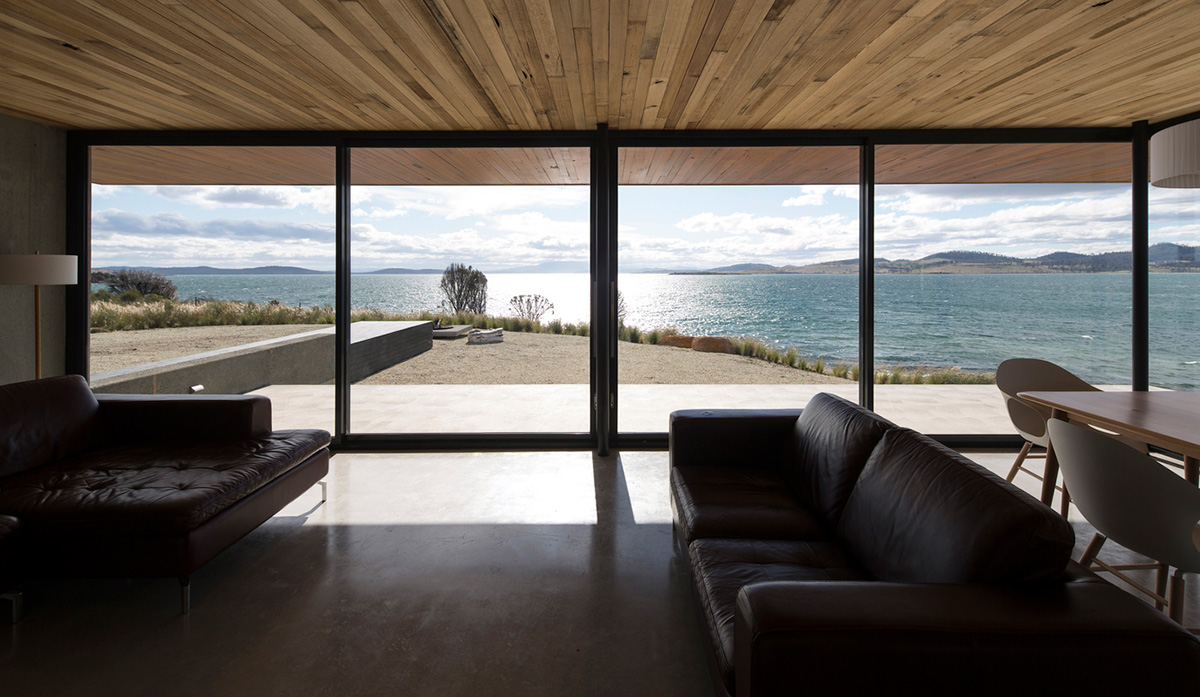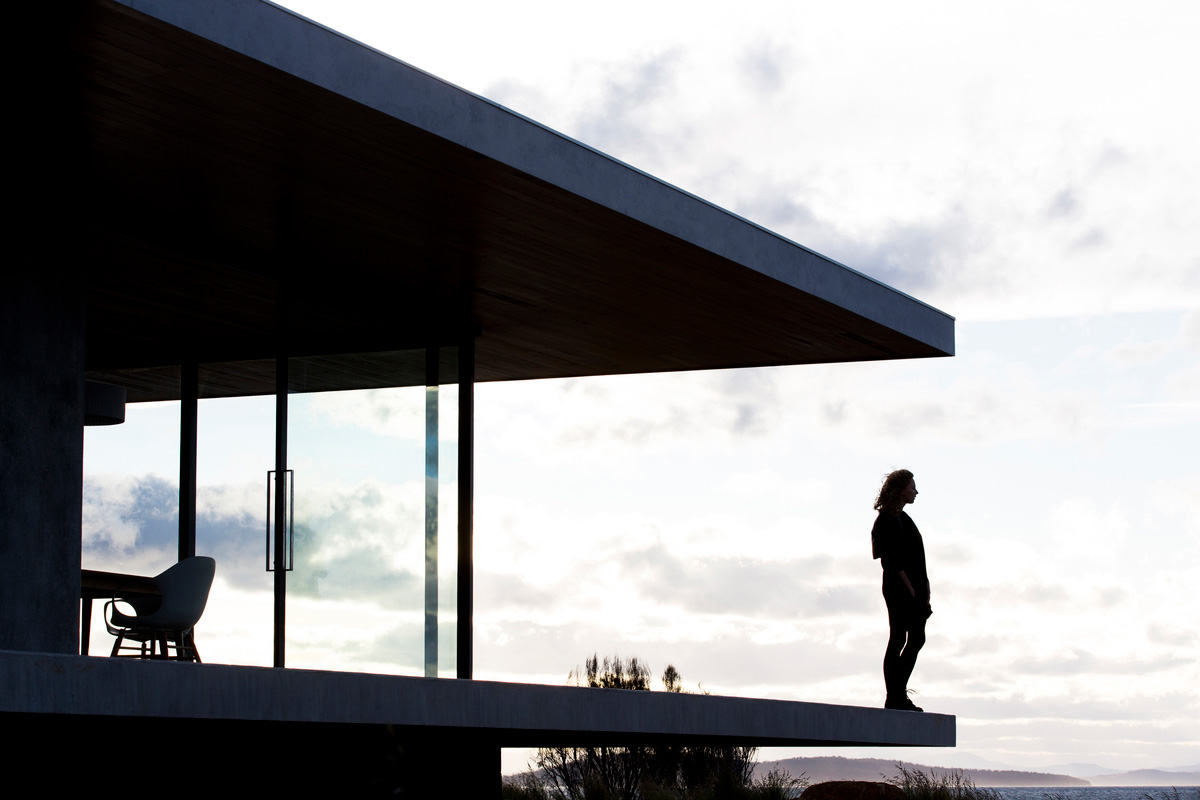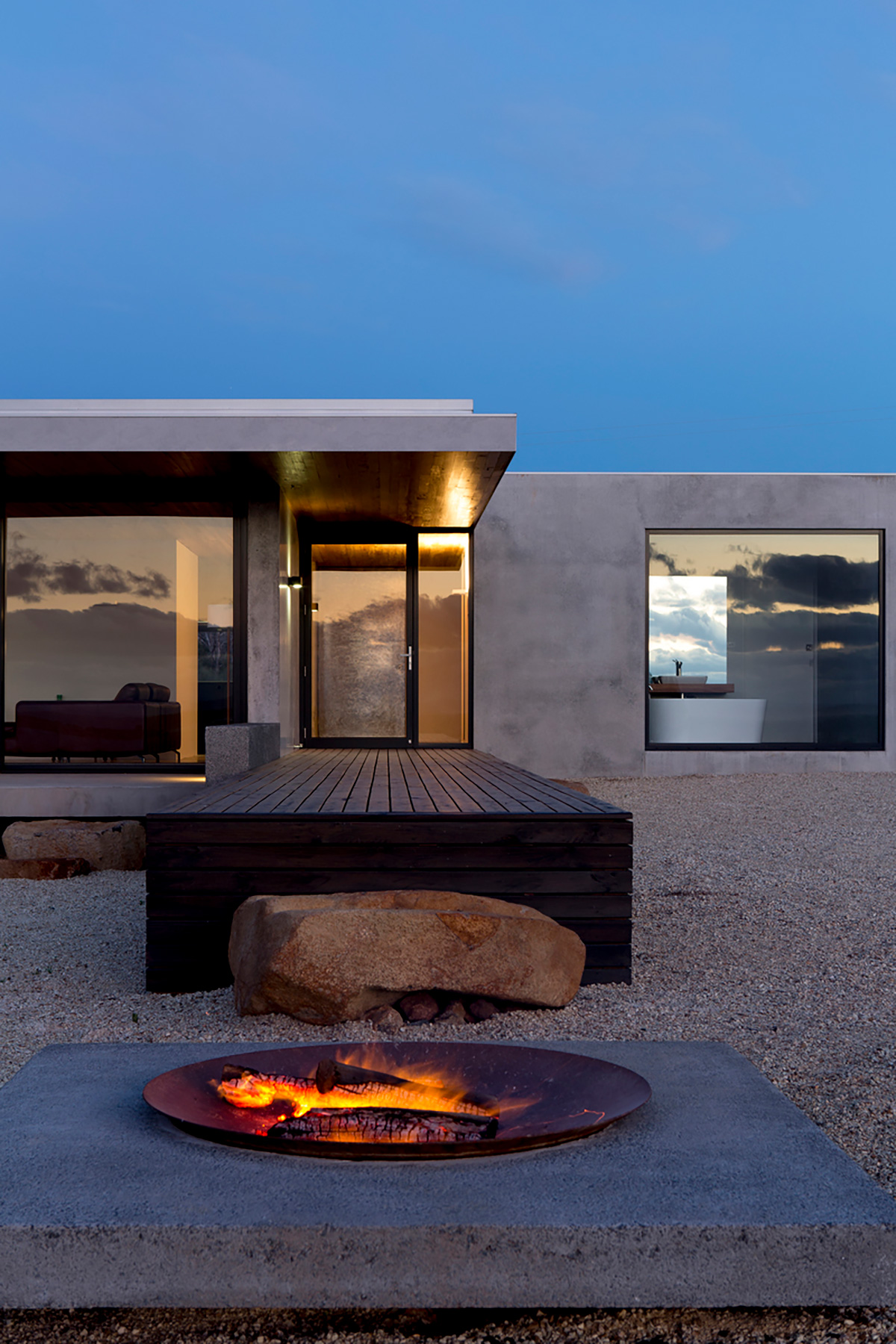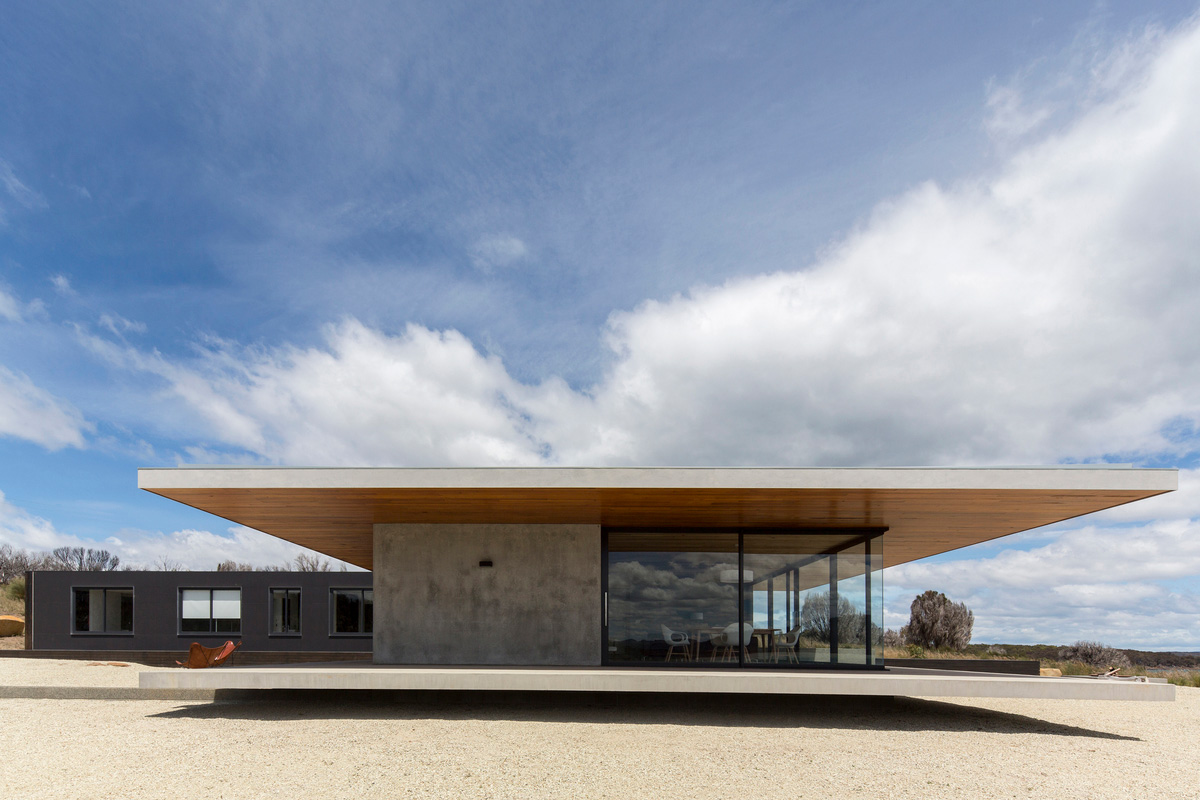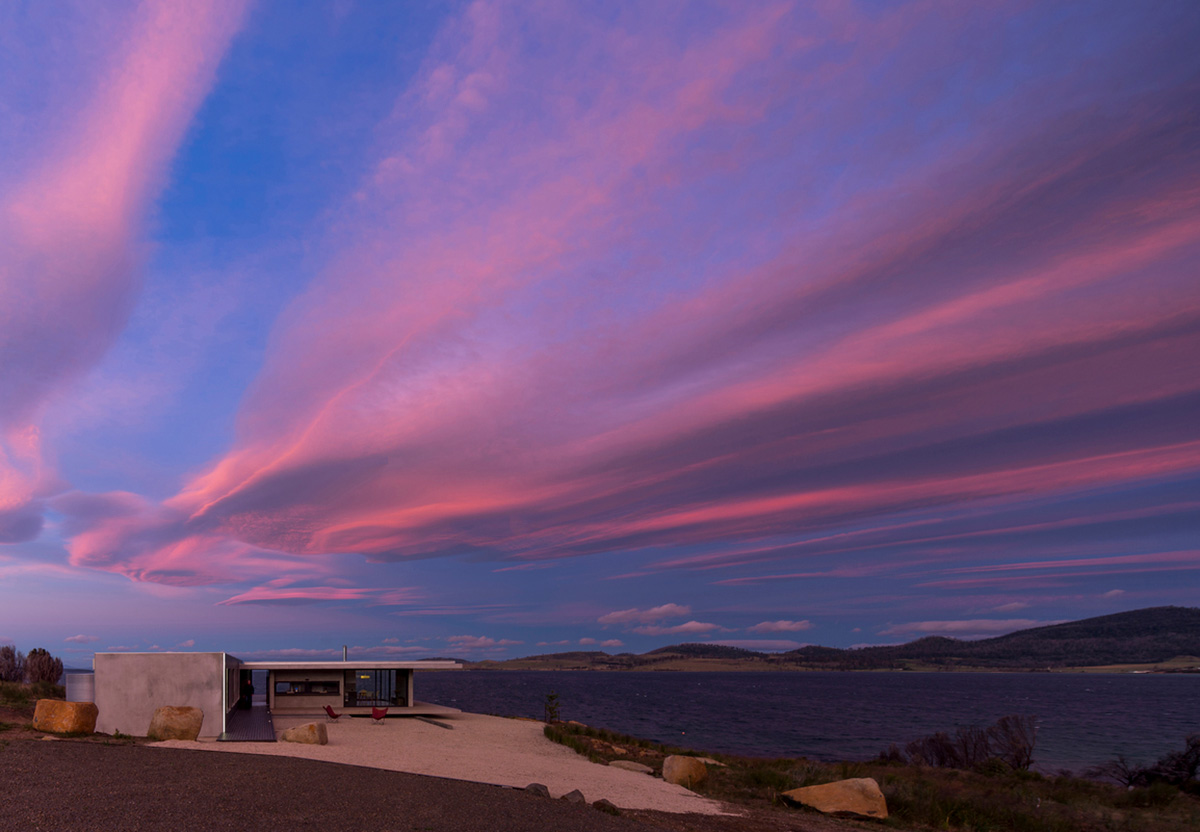 Photography by Brett Boardman.