When it comes to styling a kids bedroom, many assume that it should be done pretty similar as to how they decorate other rooms in the house, keeping consistency in patterns, careful curation of colours, and a perfect combination of all interior elements. But this should definitely not be the case! In fact, styling a kids bedroom can be as fun and straightforward as how you and your kids want it to be. Let the kids have a say and allow them to practice their creative skills with your guidance. Let them enjoy, collaborate with them, and make the most of styling their spaces before they become teenagers and do it all for themselves.
So whatever your style may be, vivid patterns, warm accents, neutral tones, or bright colours, take your kids' bedroom styling skills up a notch by getting extra creative and transform your child's room from a boring box into an exciting sanctuary by following these simple tips! Because when their room is serene and peaceful, they can be too. (We wish!)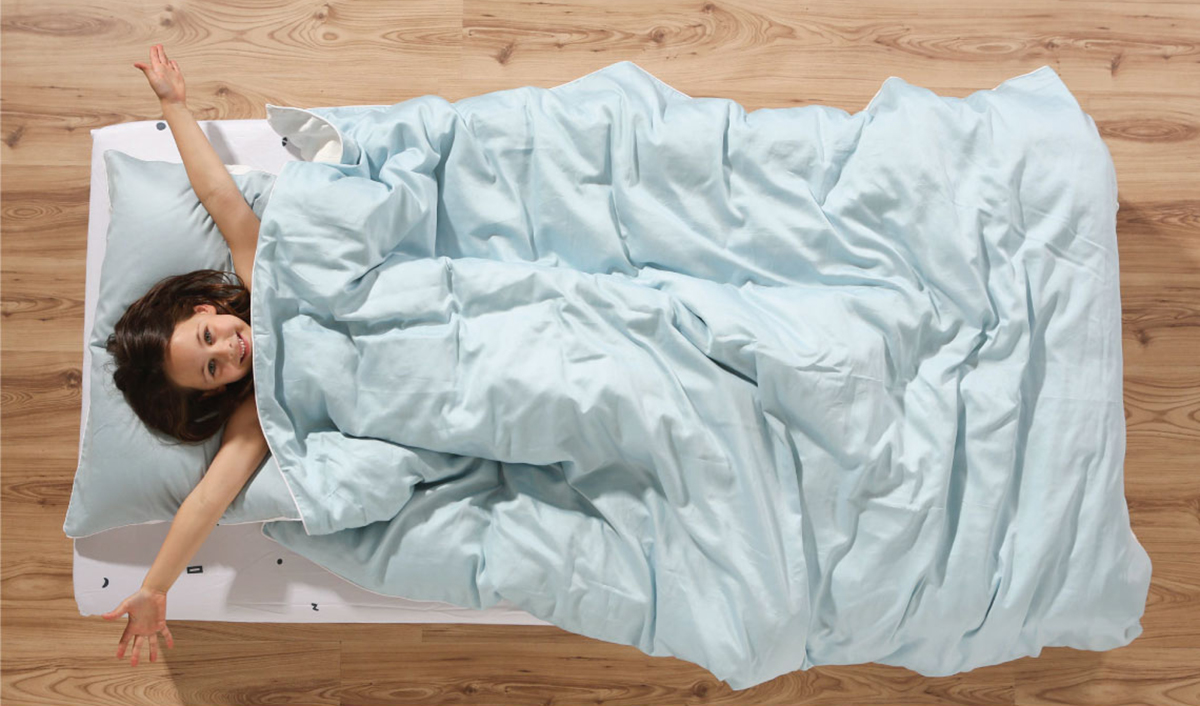 Go Crazy with Colour
With regards to styling a kid's room, especially when working with funky colours and patterns, the conventional design rules don't necessarily apply. So don't be afraid of using such vivid colours in decorating their room. You can do this by painting a feature wall based on your youngsters favourite colour, incorporating colourful art prints, or perhaps set the tone by using a colourful quilt covers. Go colour crazy and let the kids dictate the feel!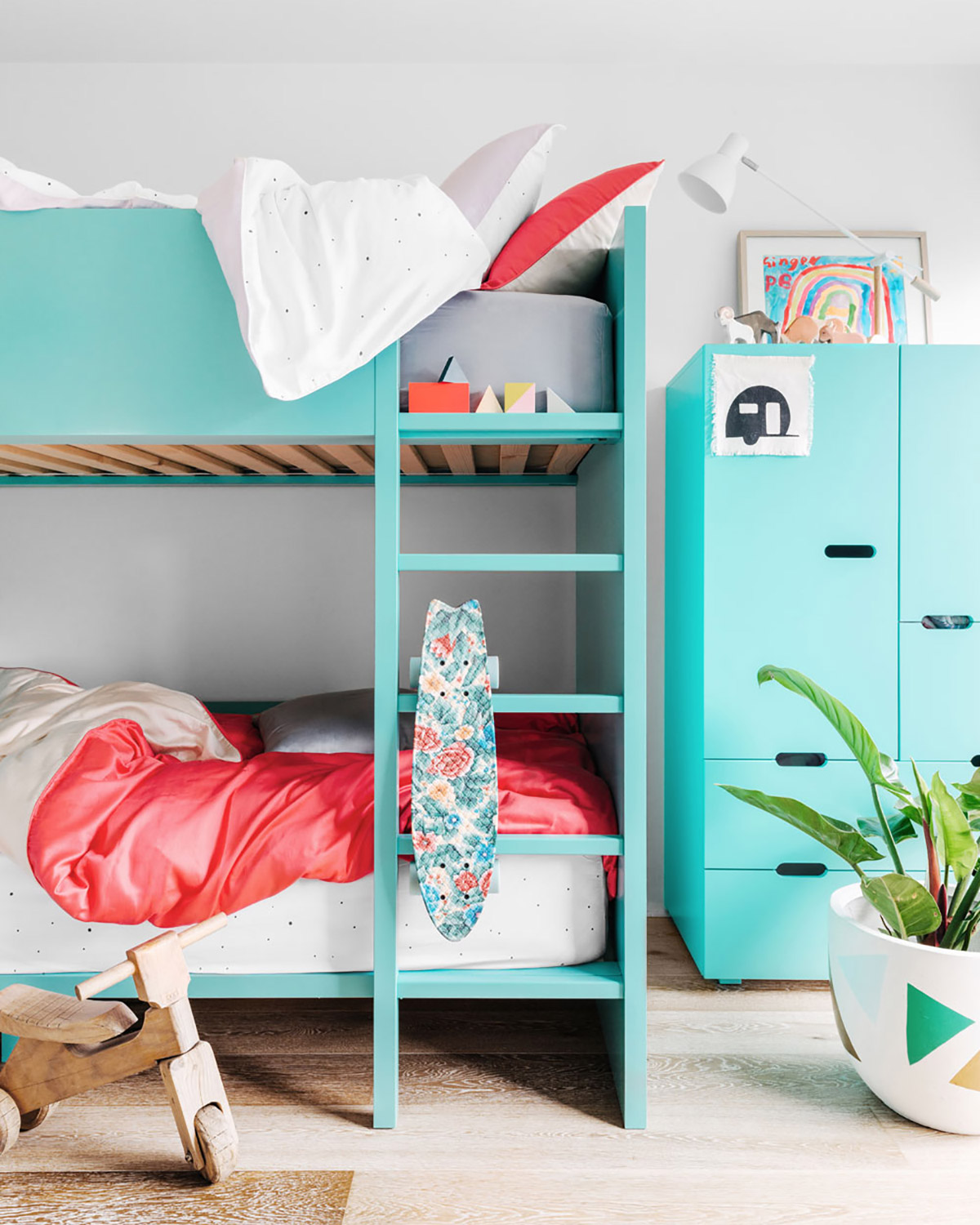 Spruce Up The Bed
Kids bedroom looking dull and dated? Apart from making sure that their bed's appearance is as funky and mischievous as they are, one of the more important features that all children's bed must have is c-o-m-f-o-r-t.
Our Oliver Bed is a simplistic bed frame made from a Tasmanian Oak veneer and a powder-coated tube steel frame that will surely complement any bedroom. Coming in various bed sizes, couple it with these stunning quilt cover sets made from premium cotton, the kids will surely love how soft they are! These stylish and contemporary quilt covers are also reversible so you have more options for any look you want to go for! Definitely the best way to give your kid's bedroom an instant refresh without having to swap out another set. How cool is that?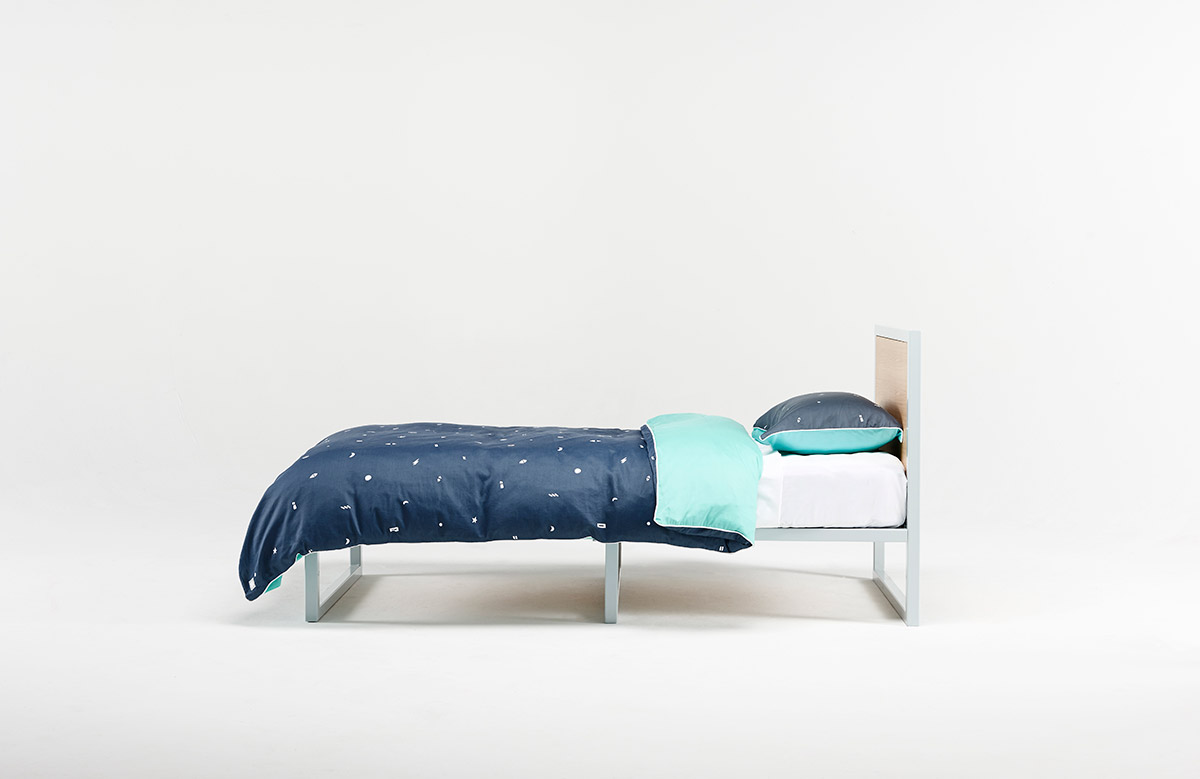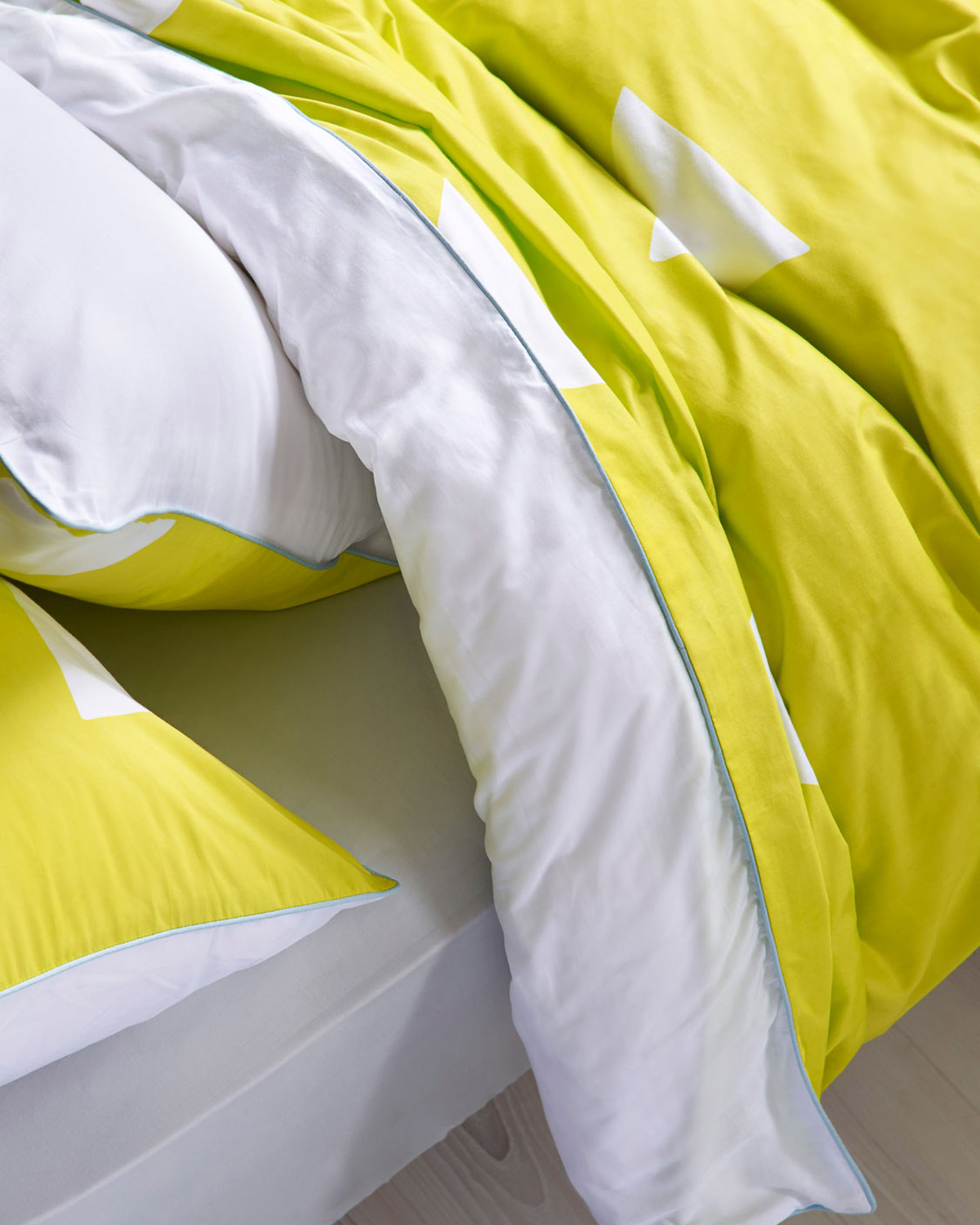 If you need help in setting these up, you can watch our video guide on "How to Style the Perfect Bed to Create a Magazine Worthy Bedroom" and perhaps get your kids to watch it with you so you won't have to do it all the time for them. Cool idea? We like to think so.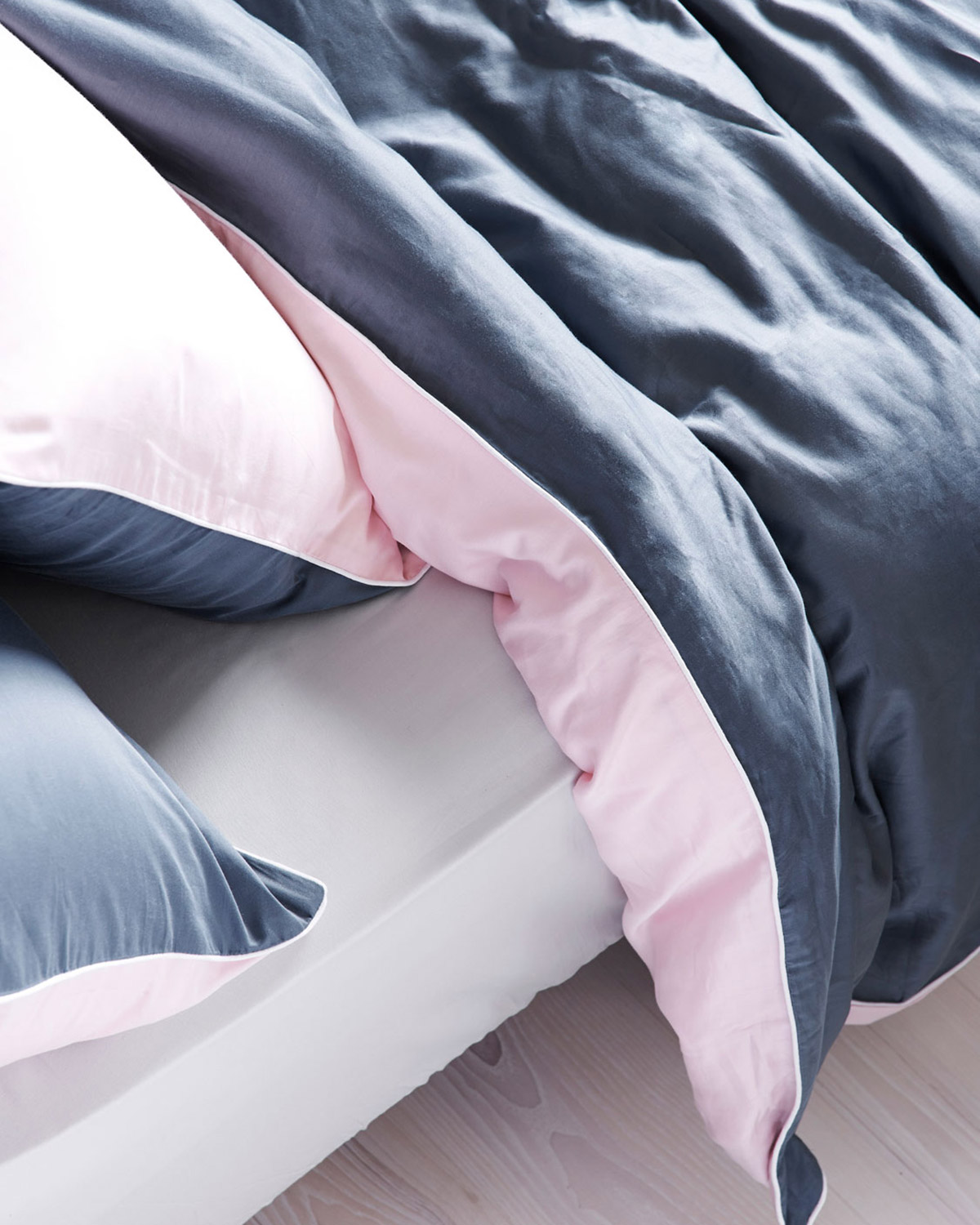 No More Sad Walls
Get creative with your kids bedroom and make those bare and boring walls happier! Treat your little monster's room with some colourful and adorable Art Prints from Hunting for George or Pete Cromer and watch the room explode with playful vivid colours. Choose art prints that will liven up the room with energetic colours and shapes, while at the same time complement the room's furniture, lighting, and choice of colours to make the kiddos room a cosy retreat. Alternatively give the kids the choice on this one. Whether they love surfing, Dr Seuss books or the colour pink or purple or green; we've got something for everyone!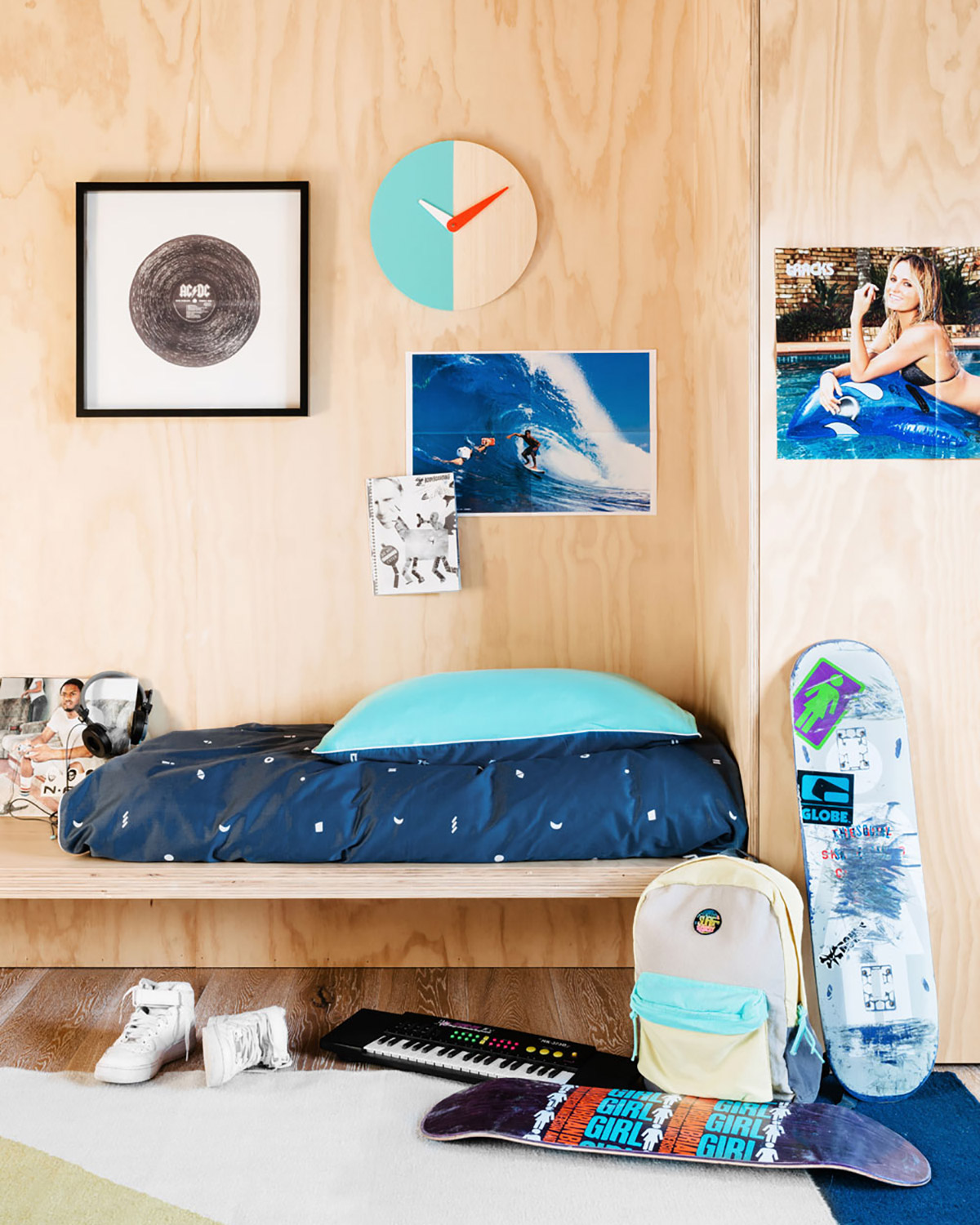 All Hunting for George Art Prints are created by our in-house design team or in collaboration with local Australian Artists and Photographers. We absolutely love art but more than that we love affordable art. So it has been our mission to create and curate an inspiring range of affordable Art Prints because we believe that art is for everyone to enjoy!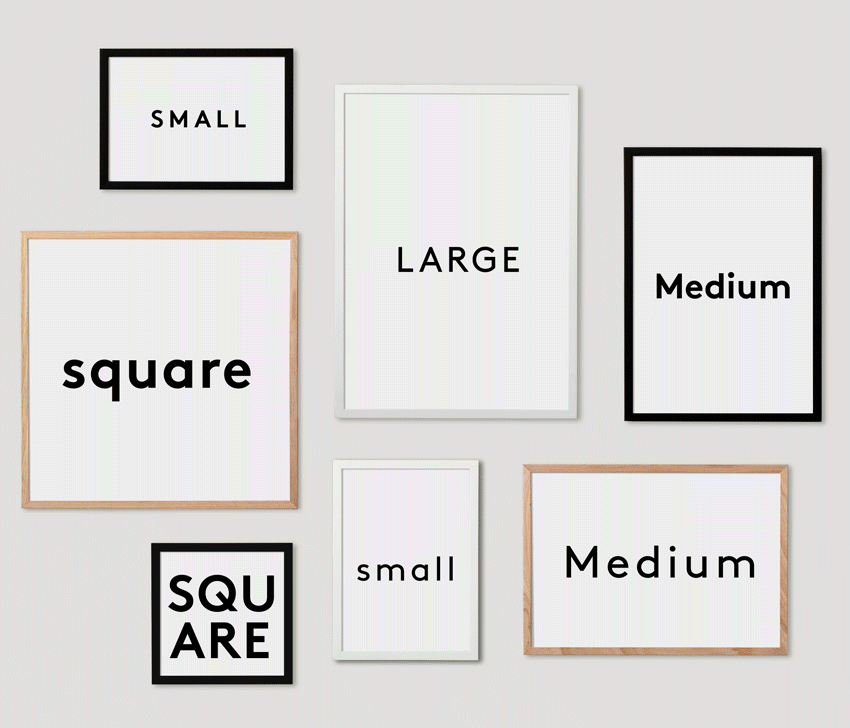 Additionally, we also have a bunch of custom made frames designed to fit the entire collection. Australian made, these frames are sold pre-assembled with a multi-fit system to hang both portrait or landscape. So no more fussing about with not-quite-the-right-size frames (we've all been there).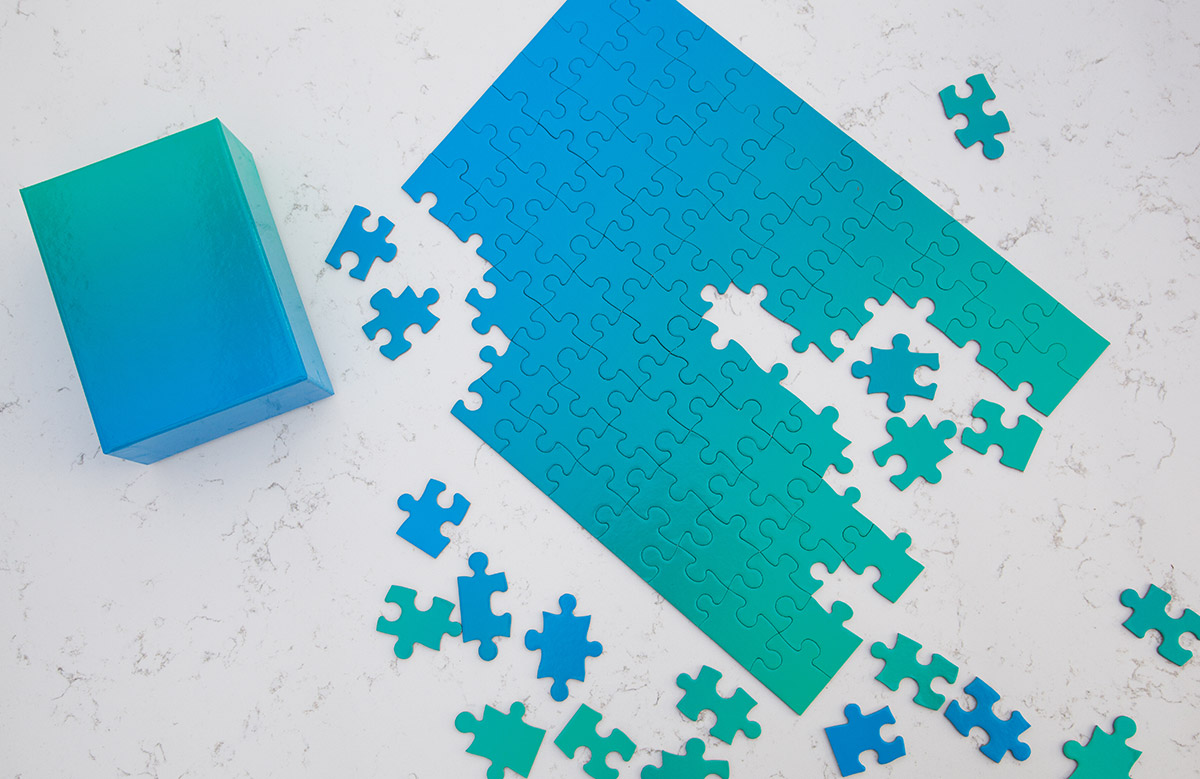 Kiddie Essentials
A kid's room is never complete without toys. We know it can be a mess and just the idea of cleaning the room after can become overwhelming. But there will always be times when your kids are in the mood for some playtime which can also be a great opportunity for you to help them develop cognitive functions that would boost their mental and physical development. Here are some of our cool toys that will surely encourage problem solving and imagination for your kiddos. Keeping the kids busy while they learn? Now that's good news.
Keep 'Em Organized
You're busy tidying up their room and picking up their toys, only to find moments later another batch of clutter has been created! Keeping a kid's room tidy is a constant battle. When dealing with all the toys, books and other kids stuff, it can be a hassle stashing them all away when they're not in use. Having an organizer or some sort of storage for all their stuff can help reduce clutter and mess, and less mess means better rest for you and more playtime for the youngsters!
More importantly, you can start them young and teach them how to clean up after themselves. Try to make it less like a chore and more like a game! Make them part of the solution and make them feel proud of their accomplishments so they won't look at cleaning up as a boring task. Here are some of our top picks for organizers and storage solutions for your kid's room:
Lucky for you, all those complicated rules of interior styling are hardly applicable in decorating kids bedrooms. This is the perfect time for creating timeless spaces that they can grow up in because we can't keep these little monsters young forever so we might as well take advantage of their youthfulness while we still can. Ultimately, have this opportunity to bond with your kids, have some fun with colour and enjoy creating a space that they will love to spend time in!
For more decor ideas for your kids room, check out our top picks for Youngsters here.