Raise your hands if you're already over this dreadful winter weather. Obviously, I can't see you, nor do I think you just raised your hand to your computer screen, but I bet that in your heart of hearts, you're freezing. Seriously you guys, it's cold! But winter's not all bad. There are cheese toasties, watching a whole tv series in one sitting, ugg boots, heater vents, scolding showers… the list goes on. But most of all, we look forward to happy hour, with a stiff drink in hand. There's something particularly warming about sipping a drink designed especially for the cooler months. Whip up said drink in the comfort of your own home and you get to keep those trackie dacks on. Win!
If you thought summer's cocktail game was strong… you're in for a real treat. Here's our winter go-to, the Old Fashioned. A bonafide classic that's hard to walk past in the depths of winter, guaranteed to warm you from the inside out. This guy is basically the OG of cocktails. Fortunately for us all, it's also damn easy to make. In fact, it's almost as easy as it is to drink.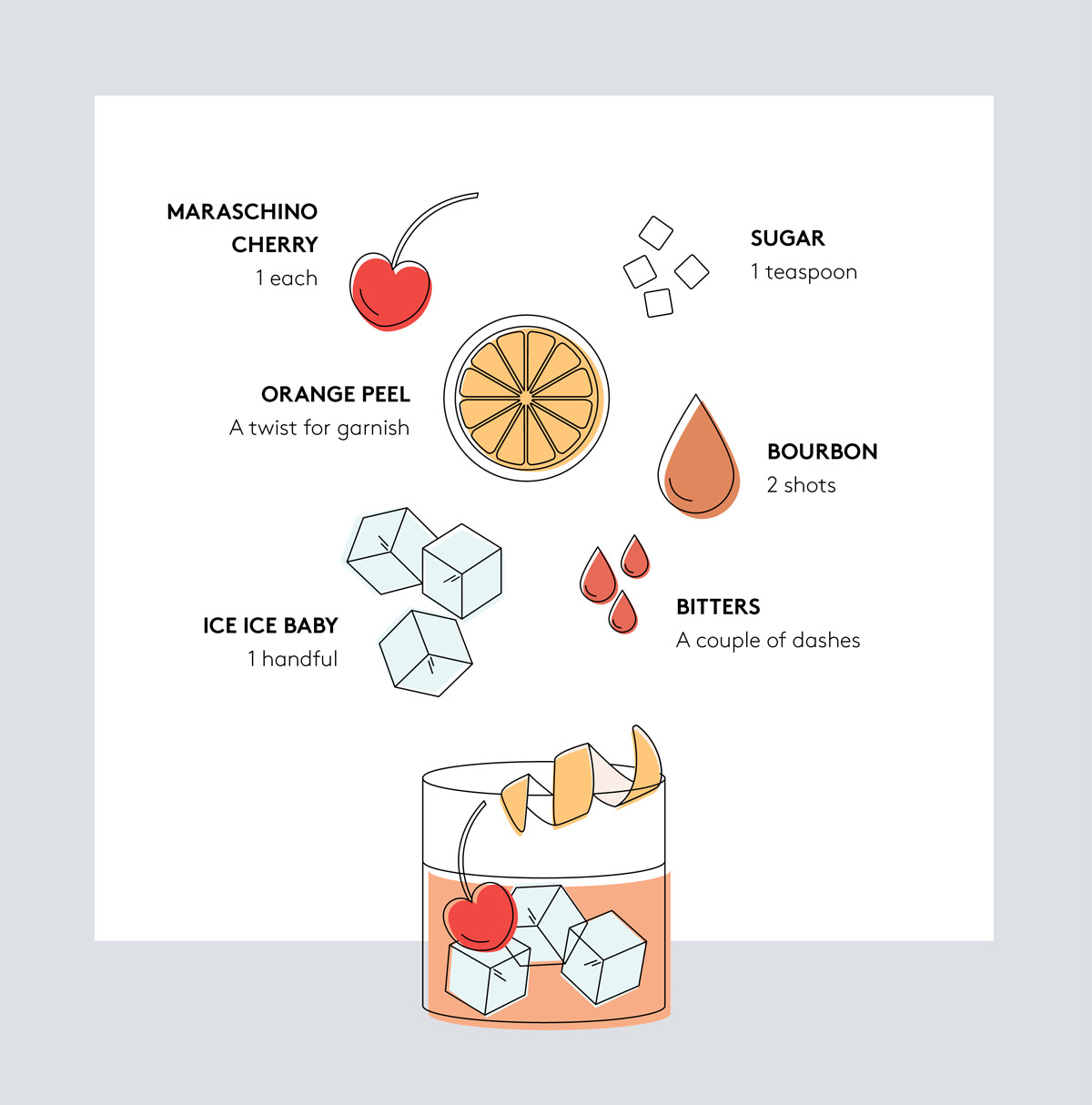 You'll need
Makes 1
1 teaspoon of Sugar
2 shots of Bourbon
A couple of dashes of Bitters
A handful of ice cubes
1 Maraschino Cherry
Orange Peel, a twist for garnish
The Recipe
In a tall glass, combine the bitters and sugar. Give it a swirl until the sugar has fully dissolved. If you consider yourself a connoisseur of cocktails, give sugar cubes a go and use a muddler to crush the cubes into the bitters.
Add the bourbon and some ice cubes and mix well.
In a chilled whiskey glass, add some ice cubes and pour the cocktail over the ice.
Finish with a twist of orange peel and a maraschino cherry.