It's the season for soirées, barbies and get-togethers which means you're going to need some refreshing summer cocktail recipes up your sleeve. As self proclaimed party aficionados, here's a little inspo to kick off your summer entertaining. Beat the heat and wow your guest with alcohol in frozen form with our Block Party Ice Blocks. Need a non-boozy option? Just substitute the Prosecco with water for an equally delicious iced treat!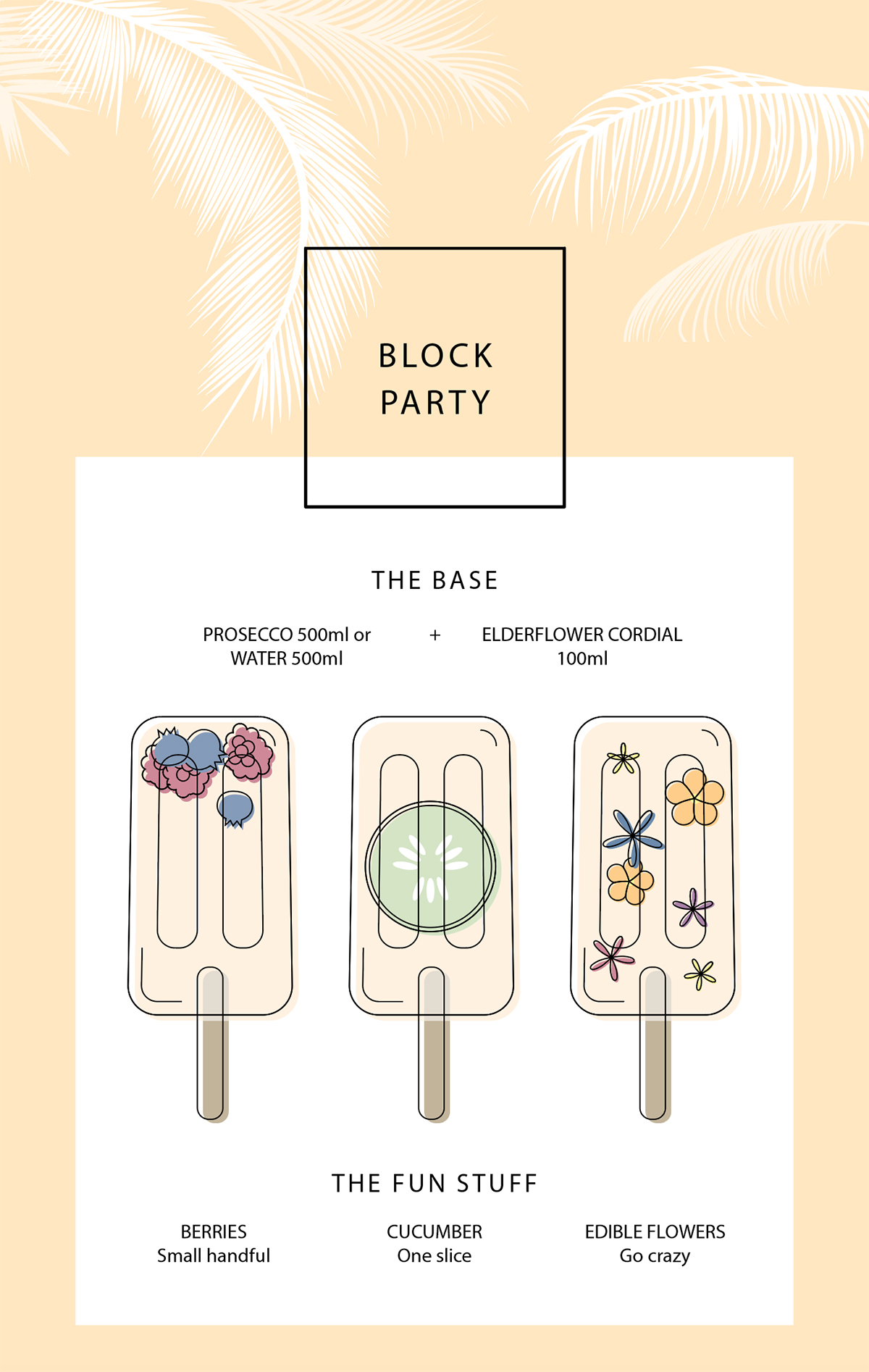 The Recipe.
Base:
500ml of Prosecco or Water
100ml Elderflower Cordial
Fun stuff:
Handful of Berries or
One slice of Cucumber or
Selection of Edible Flowers
Method:
Place your choice of fun stuff into the popsicle molds.
Mix the Prosecco or water with the Elderflower Cordial and divide between the popsicle molds.
Place the lids on the molds and place in the freezer for at least 5 hours.
Enjoy!
Need more recipes for your repertoire? Check out our Jazz Hands Gin and Tonic for a thirst-quenching summer sip, or take a peek at some of our drinking accessories to make Happy Hour even more awesome.