I'm a sucker for a good looking Edwardian home and this solid red brick pad in Kew is an absolute beauty! Grand in its proportions and set on a huge 946 square metre block of land, this home is certainly not short on space. We got to sneak into this home which is currently on the market with Whitefox Realestate, it's only just been listed but this old beauty has already got plenty of interested eyebrows raised. With epic windows, intricate detailing and old world charm… it's easy to see why. Let's take you inside:
Edwardian homes have an incredible charm (I'm lucky enough to live in one myself!) and this home has a very warm and homely feel to it as soon as you walk through the doors. The proportions are very grand, especially at the front of the house. A very wide and grand entrance welcomes you and leads you straight into the showstopper – the front formal living room. This looks onto the front garden with the most spectacular arch curved windows.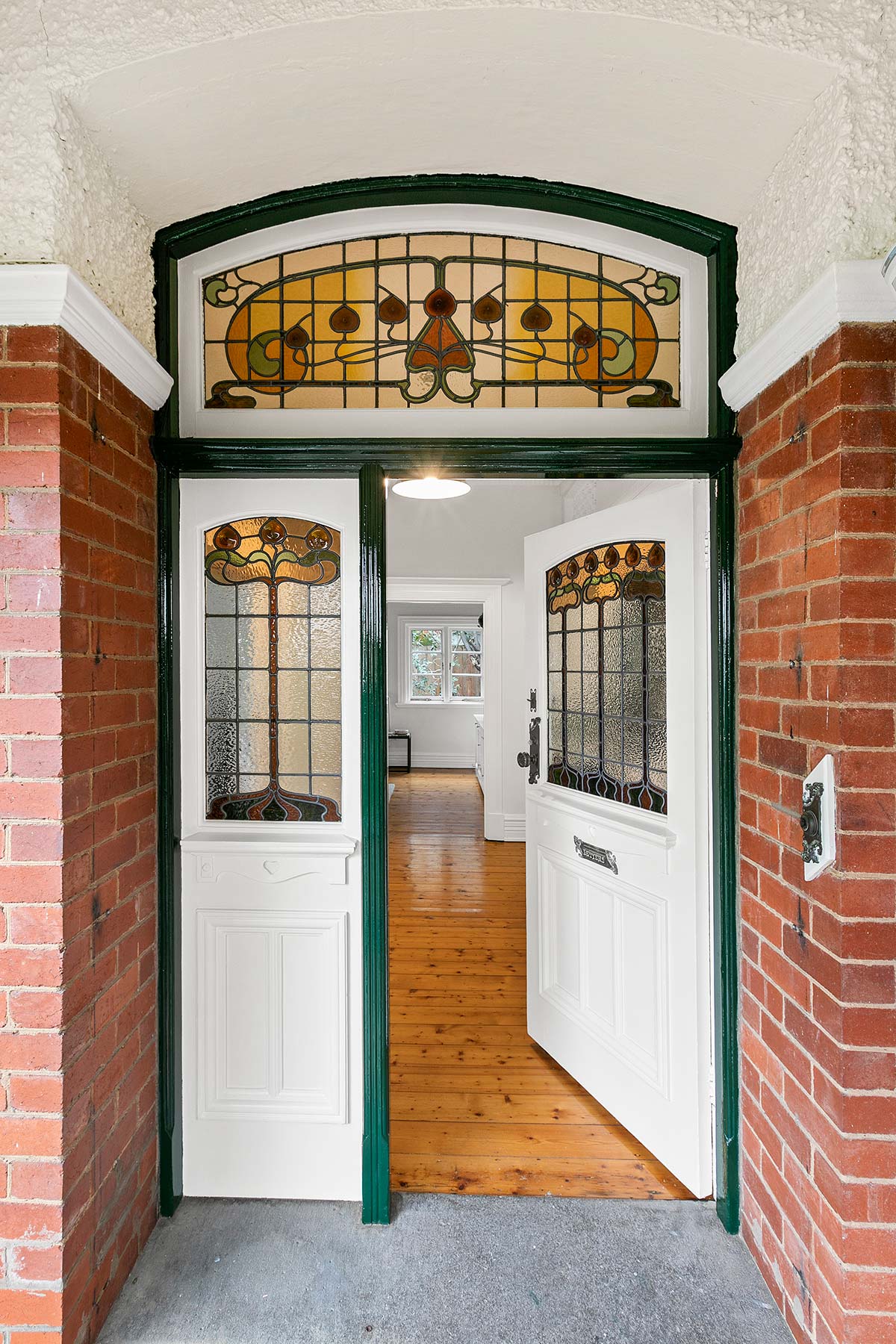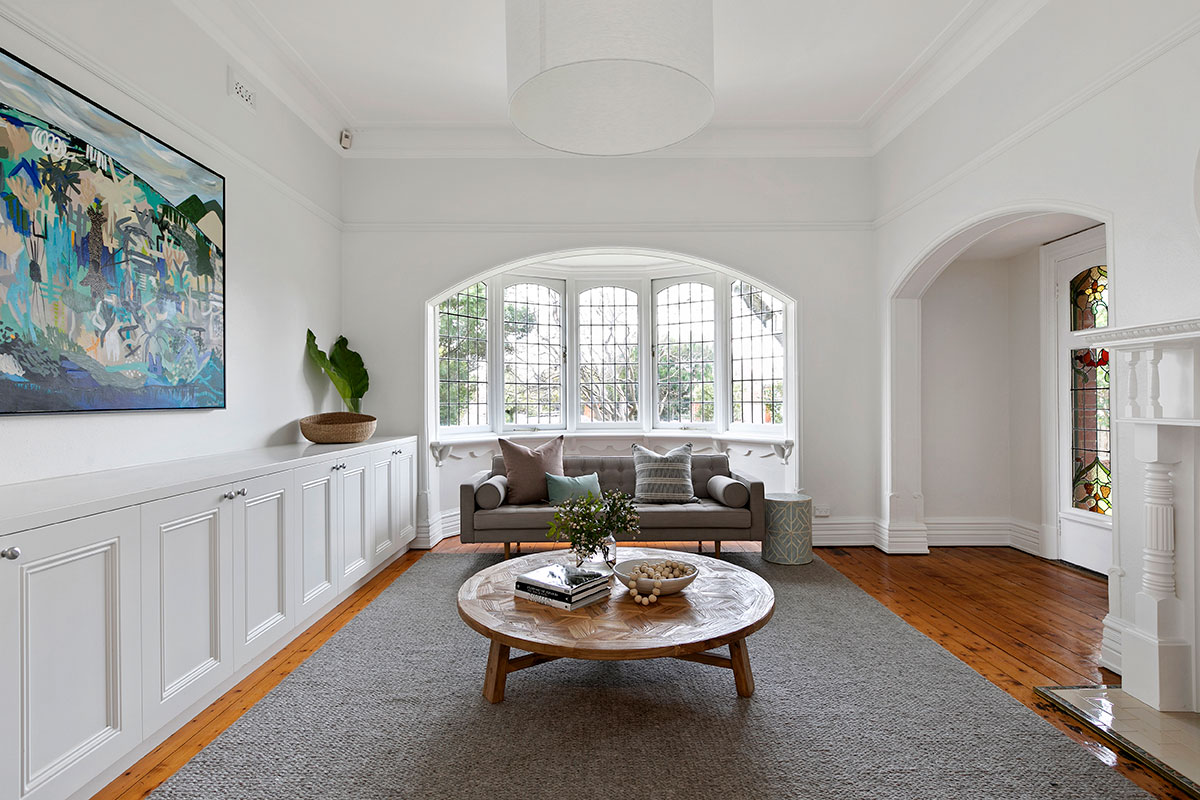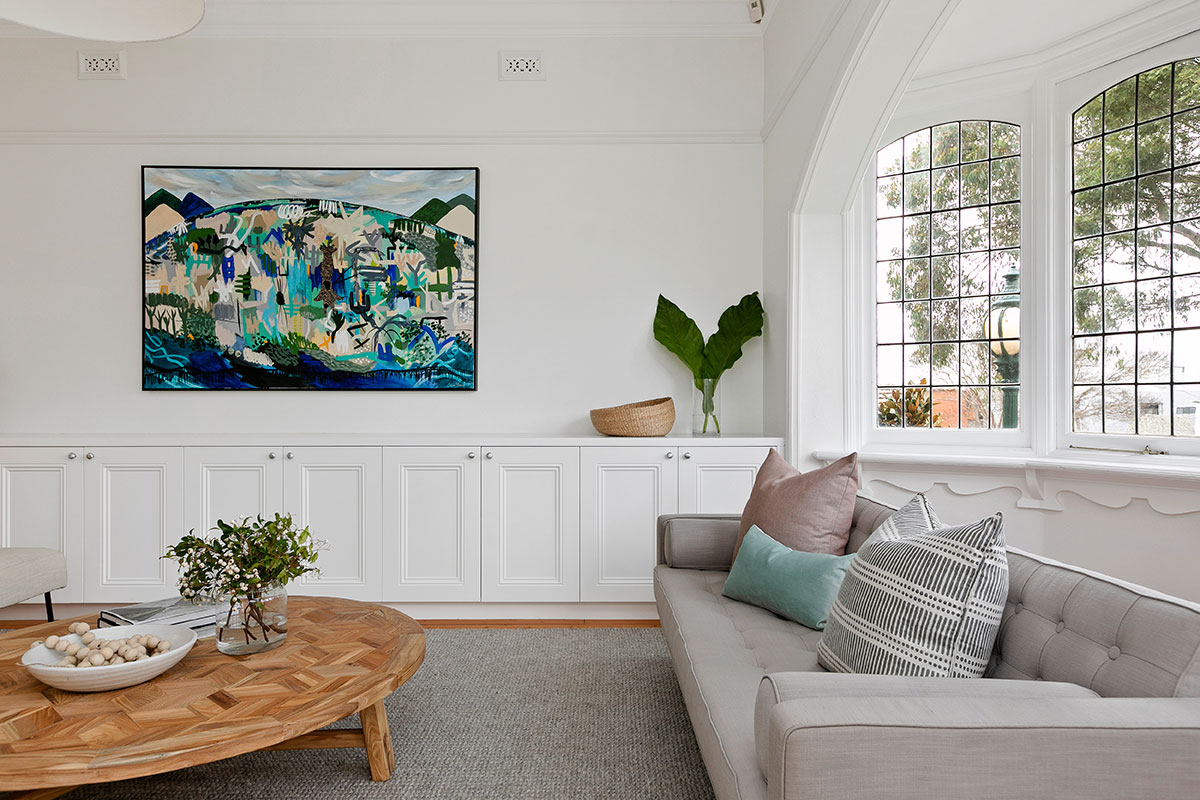 As well as the curved window feature there is also another interesting feature in the stained glass window doorway that leads you onto a tiled outdoor patio. This appears to have been an entrance to the home at some stage, with an original doorbell still visible. It's those little details that give much character to this home and what I love most about Edwardian architecture.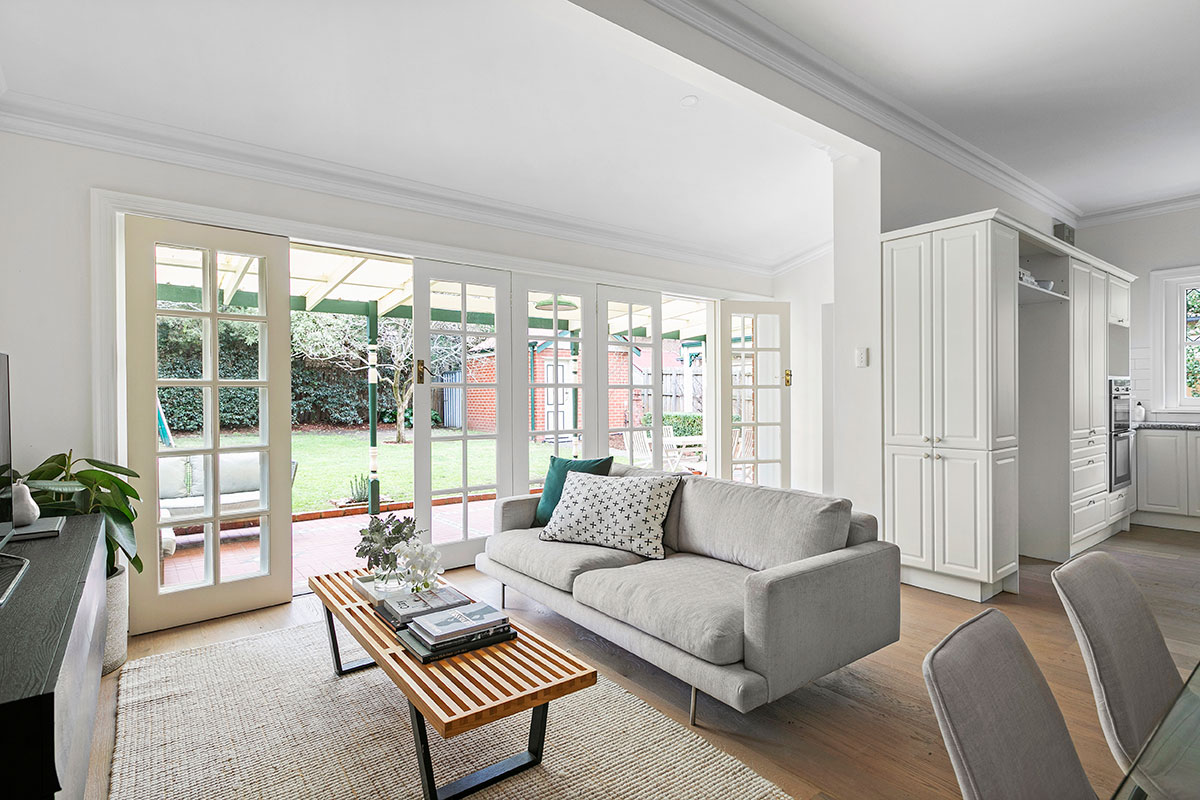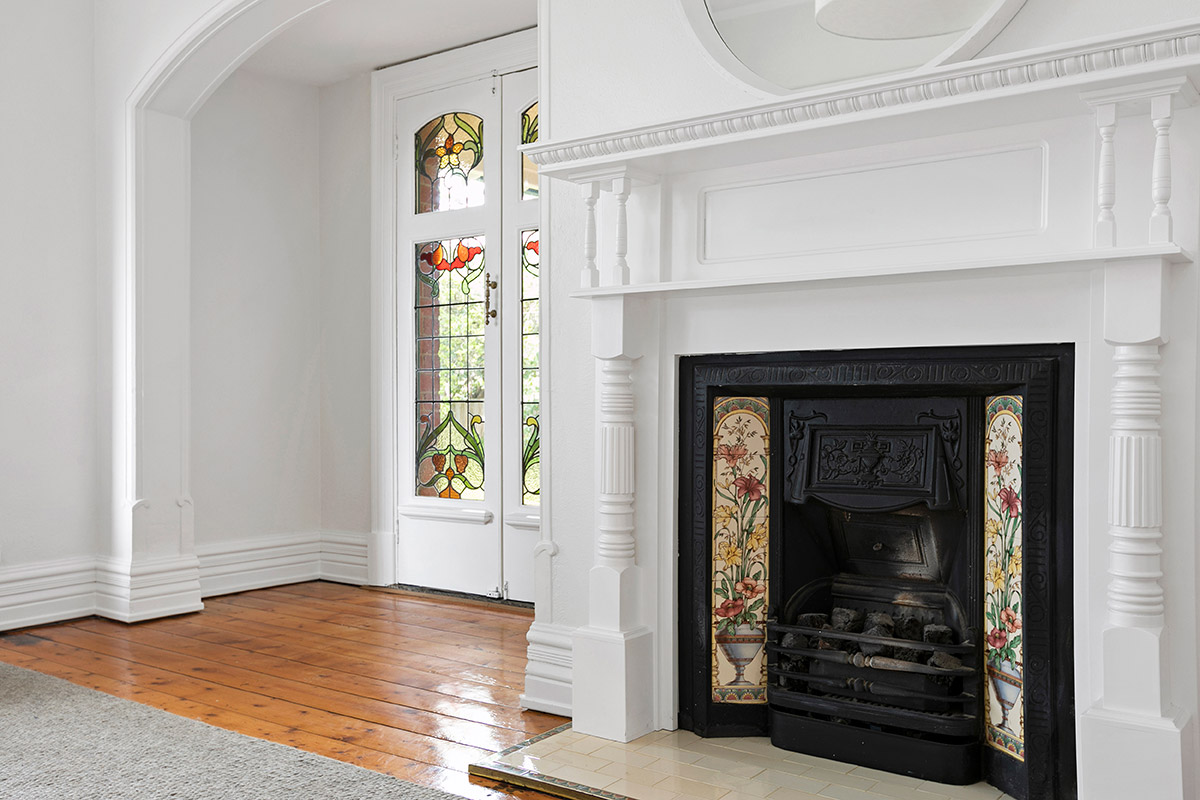 Another feature reminiscent of the Edwardian era is the fireplace, narrow in structure and very decorative. Adorned with feature tile artwork and intricate pillared mantelpiece.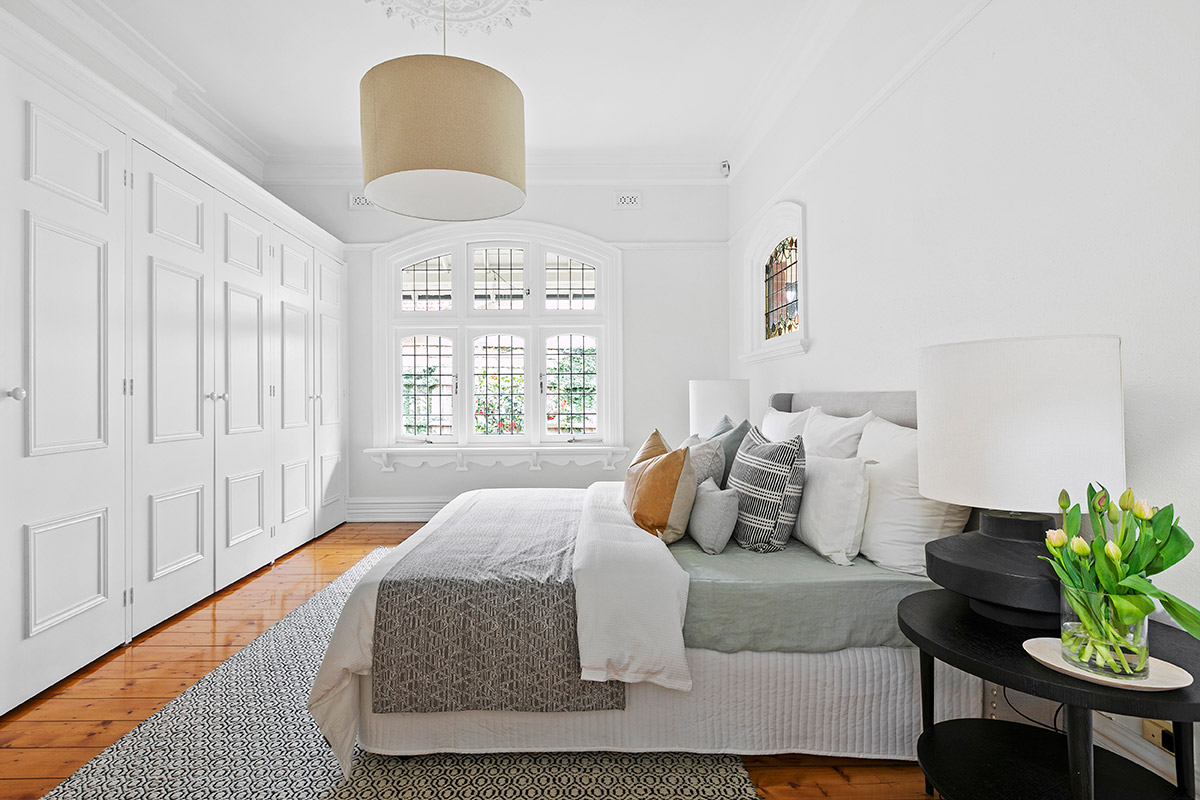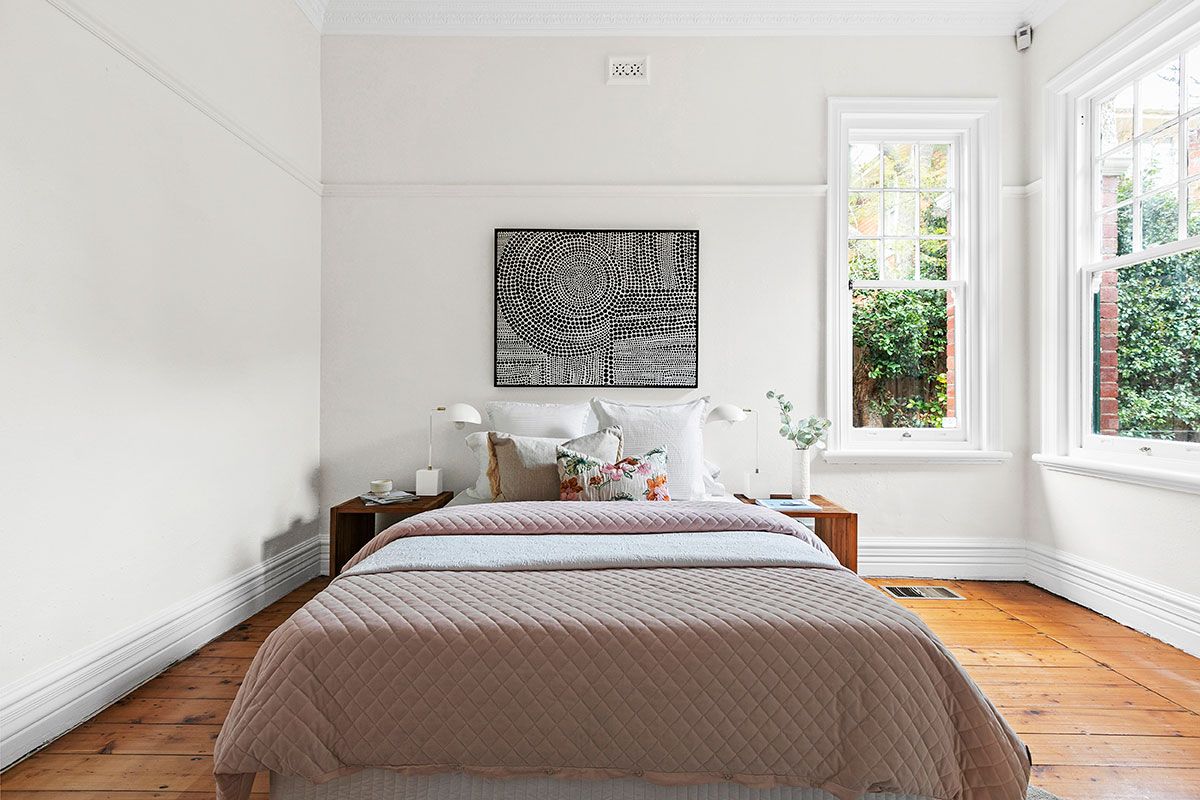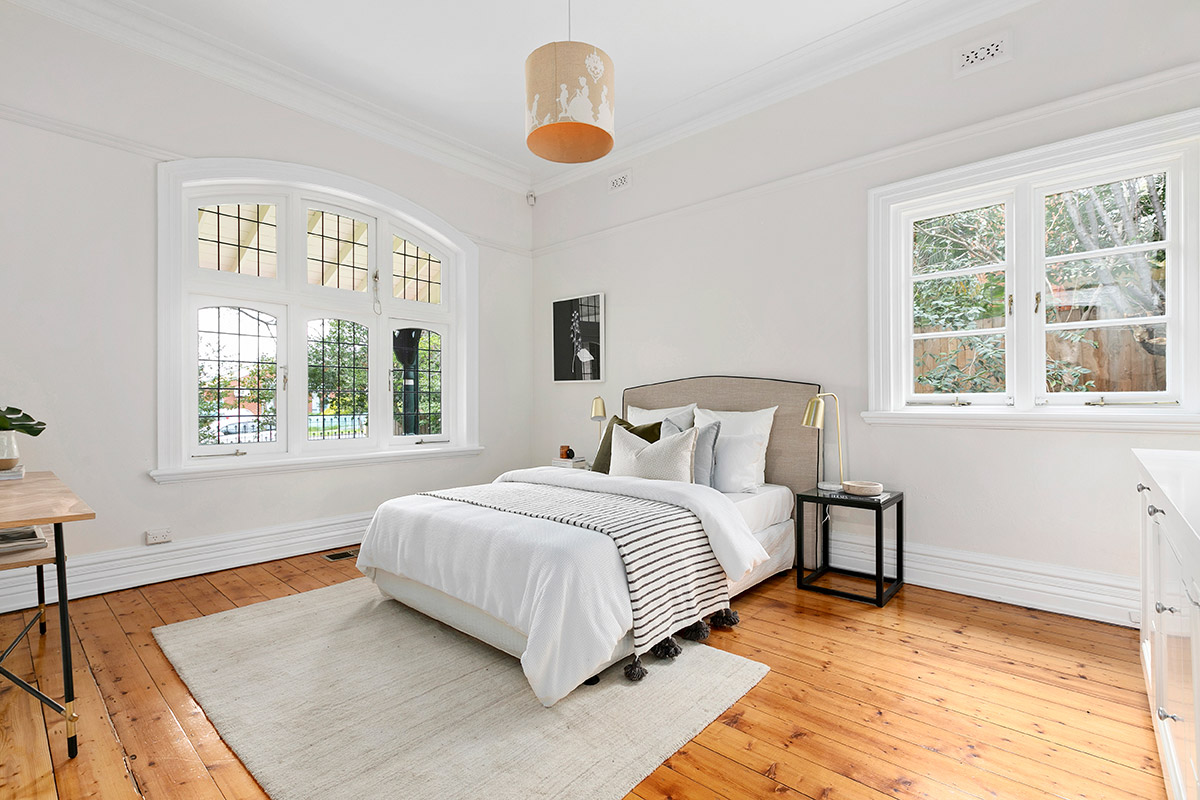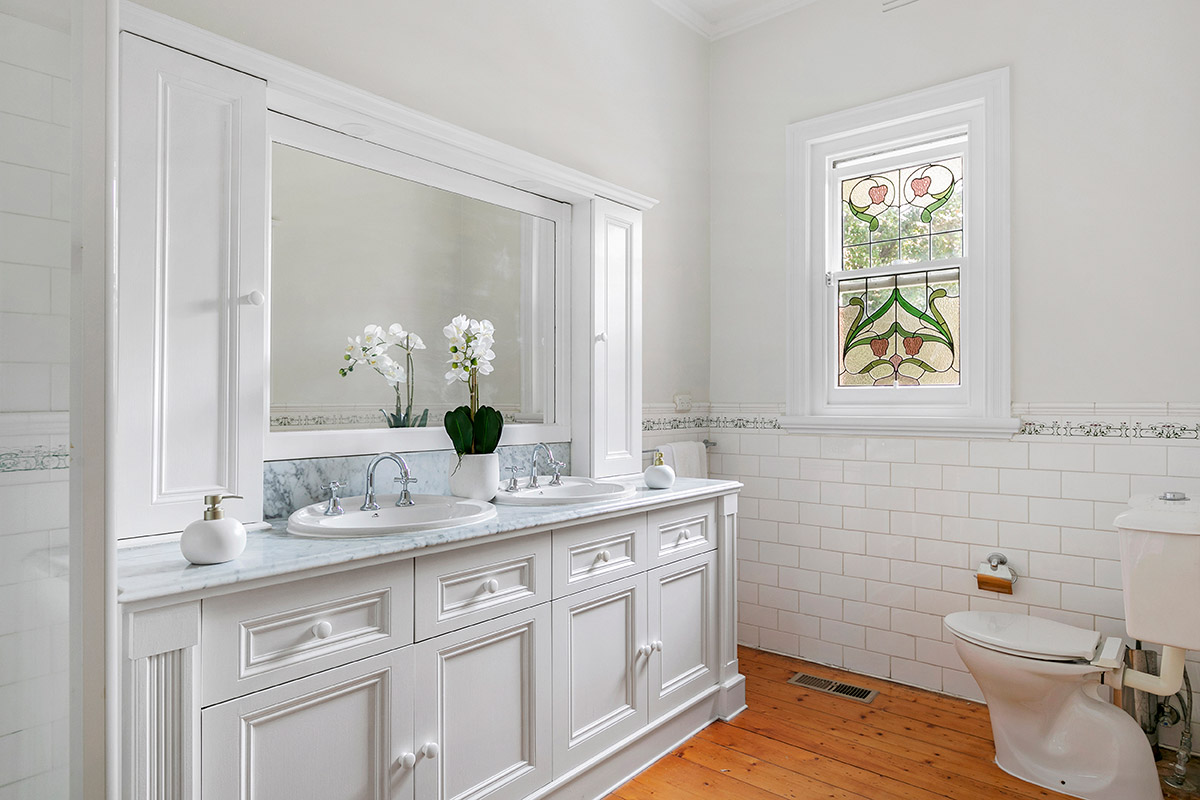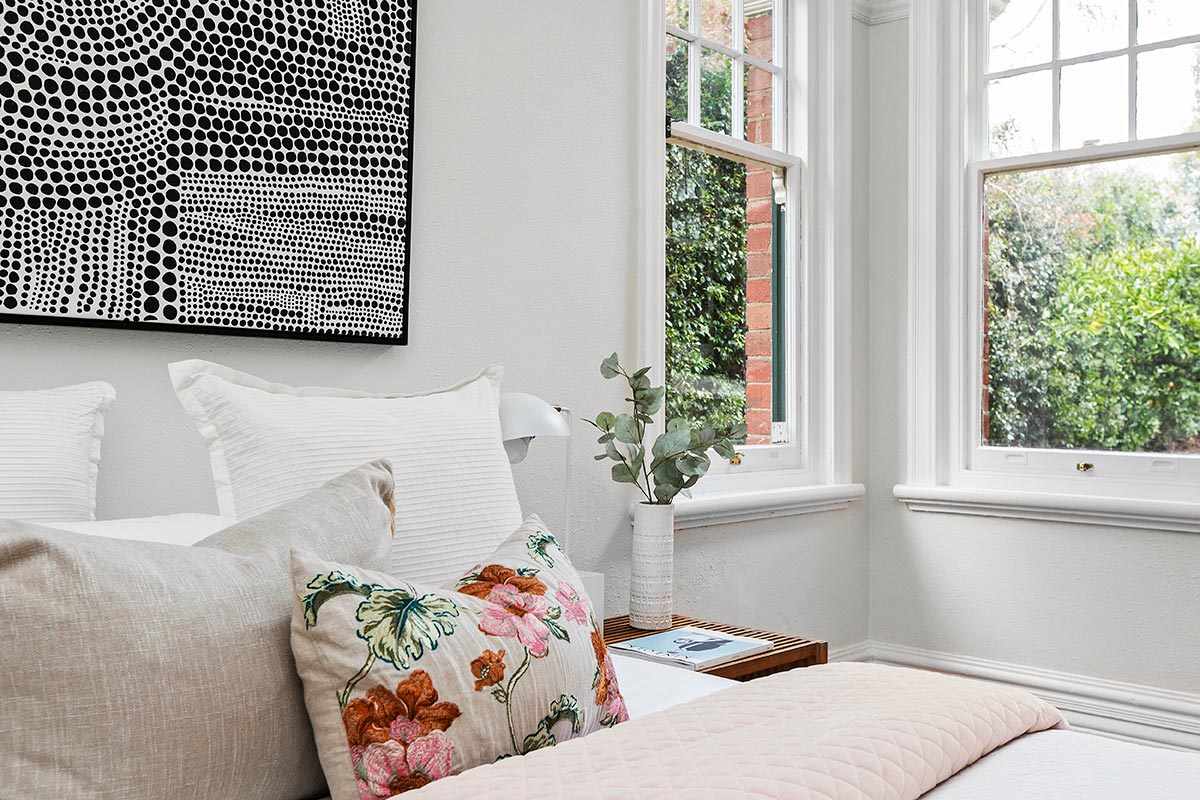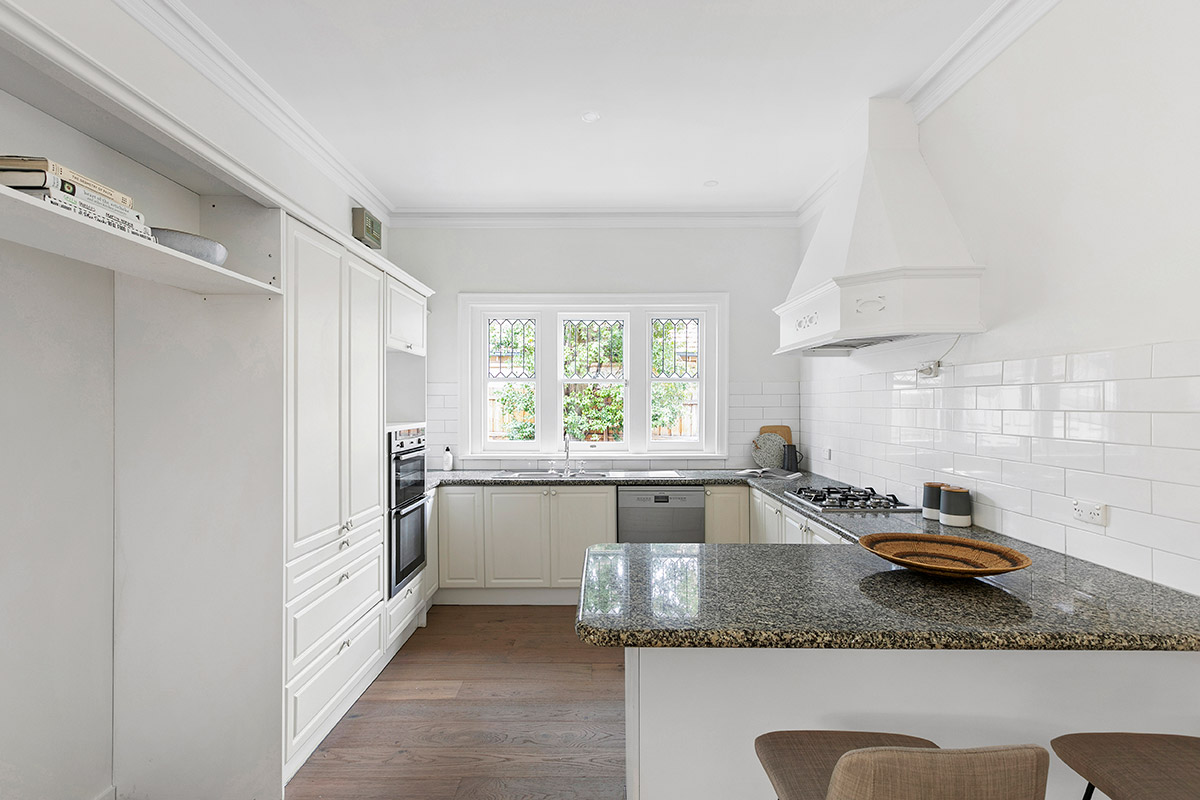 The bedrooms are huge and each has its own special window feature that looks onto the gardens. The master bedroom also features an original ensuite. Towards the back of the home is the kitchen, living and dining which is north facing and looks onto the outdoor entertaining area and garden. When you get to the rear of the home, what hits you is just how wide and deep the block is! Music to a renovators ear but also an incredible space for a family to live in as is.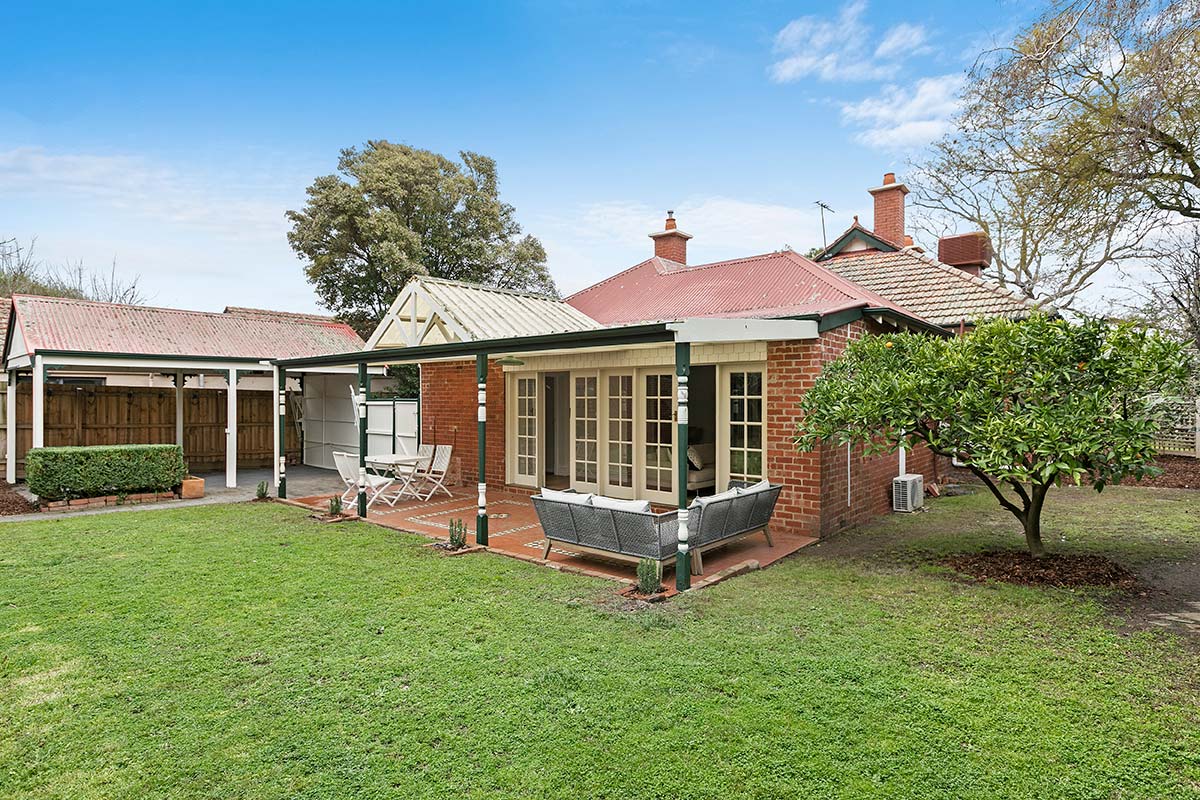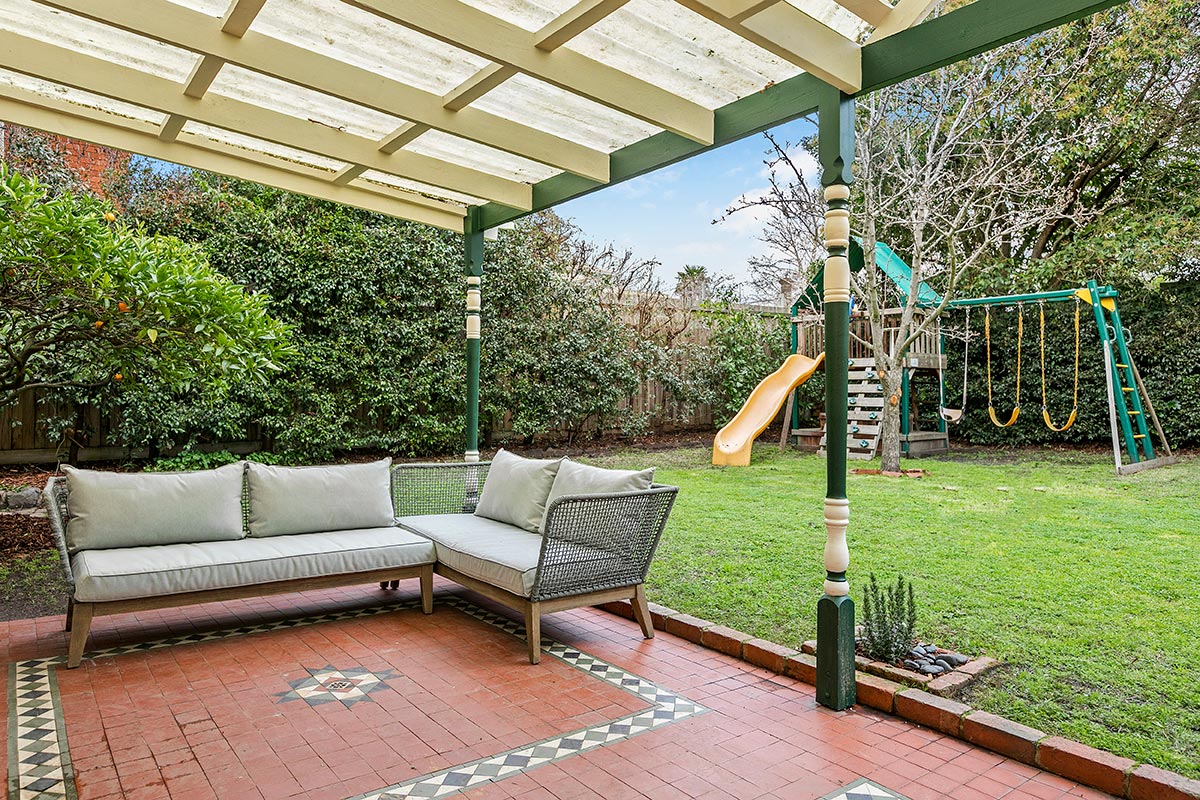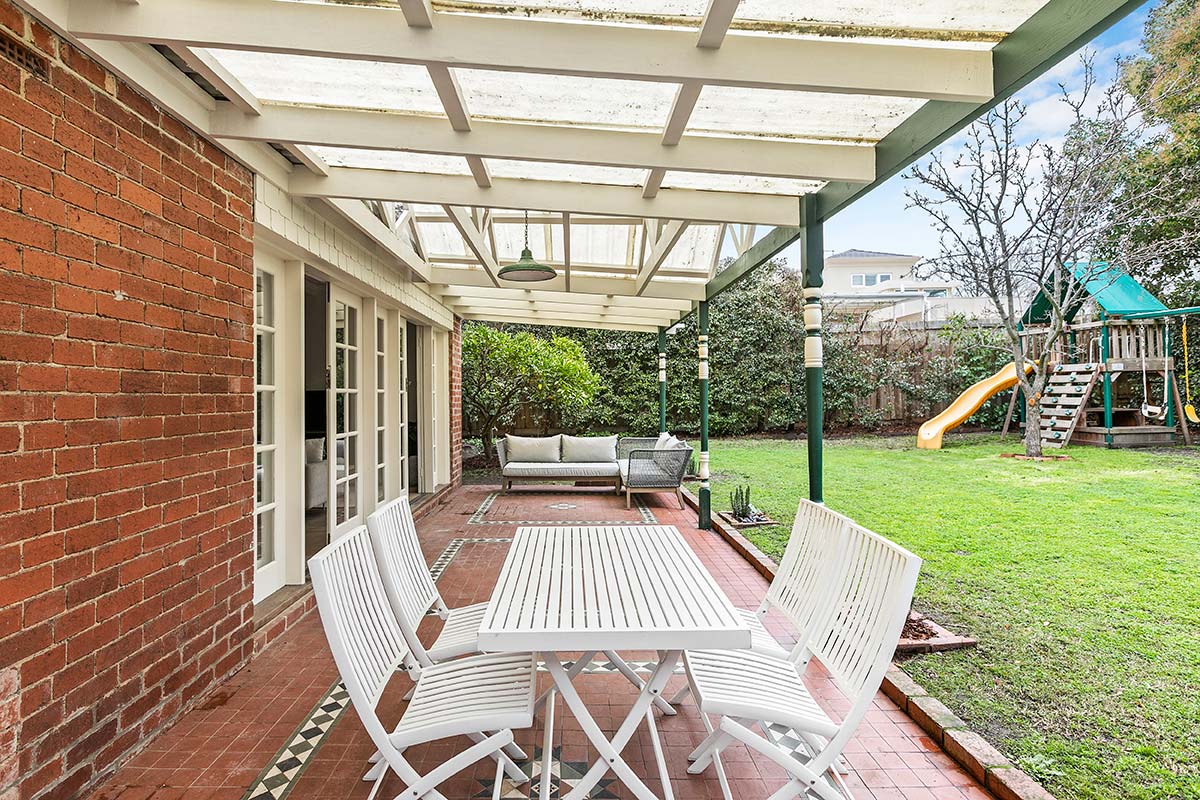 What I love most about this home is its character!! From the solid red brick exterior, to those AMAZING windows and intricate details through out. It's old world charm at its best. Regal, generous and full of character.
31 Pakington Street, Kew
Currently on the market with WHITEFOX Real Estate
Photography by WHITEFOX Real Estate
Video: Hunting for George