Queensland's Sunshine Coast boasts warmer temperatures, natural living and tropical fruits so delicious it will make your apple look super lame. Basically what we're trying to say is that the Sunny Coast is heaven on earth and so when we came across the Glasshouse Residence by Maytree Studios, we can only assume this is the Good Place's waiting room. Enough chit chat, let's go inside.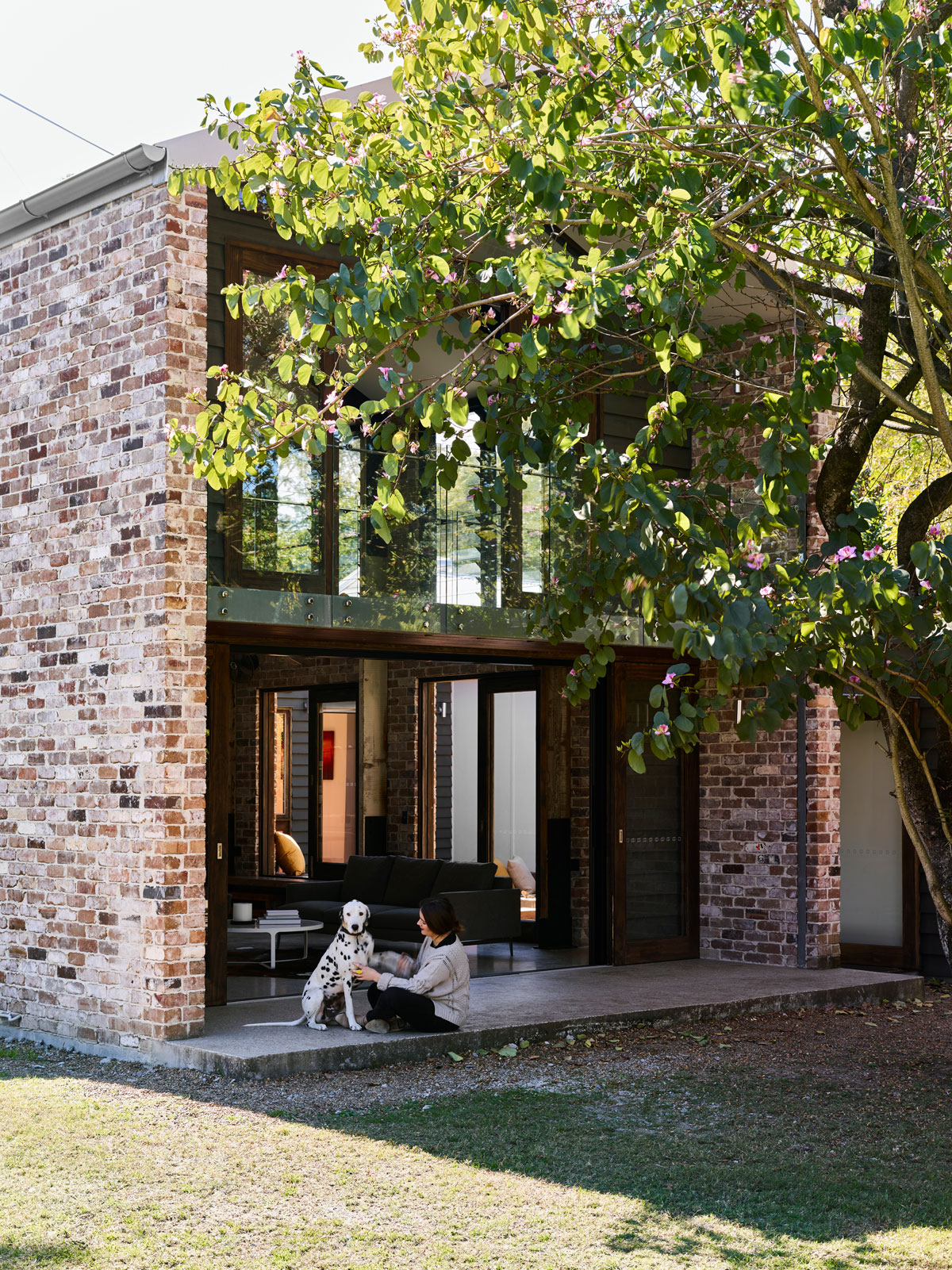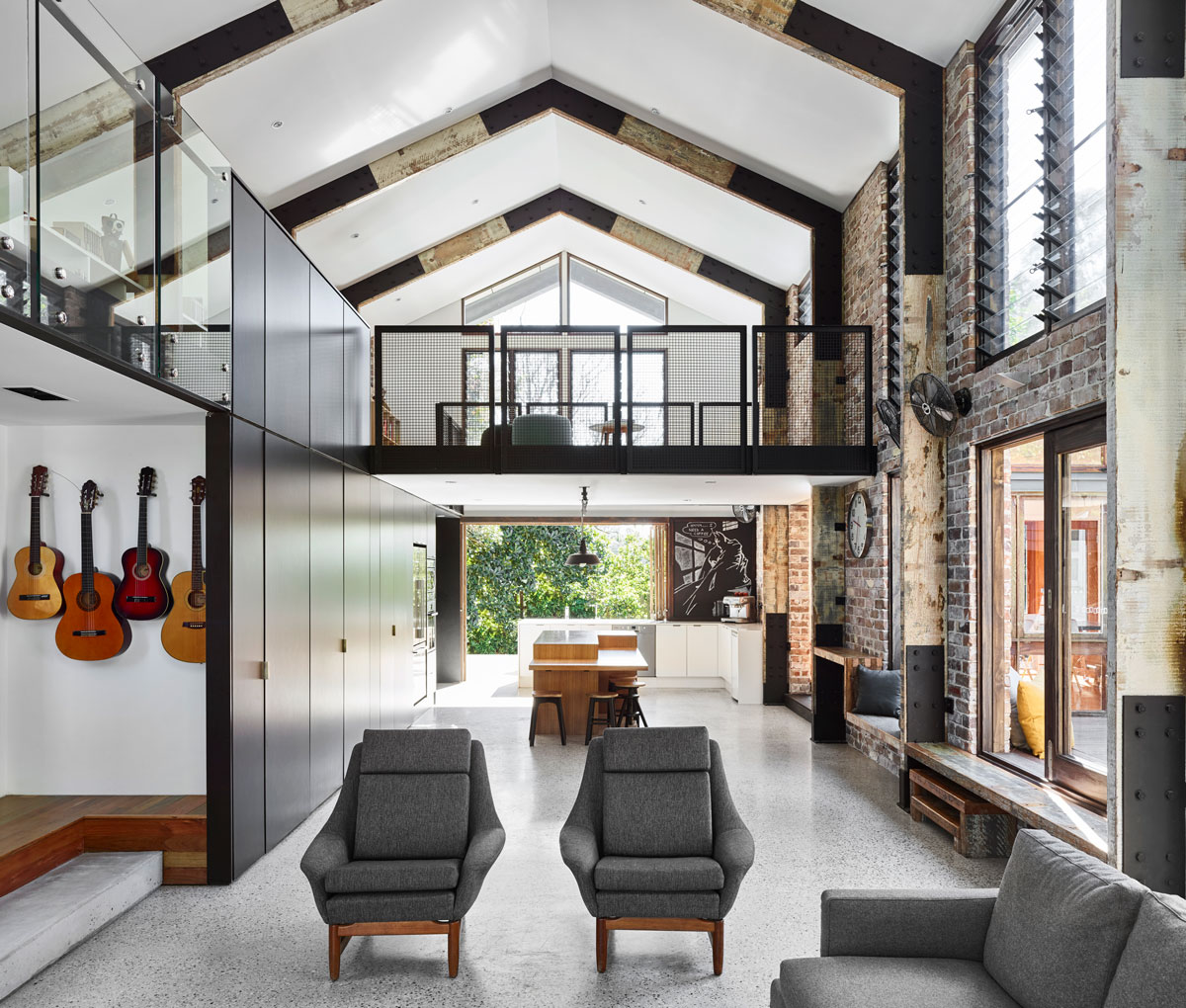 Glasshouse Residence is owned by the brother of Rebecca Caldwell from Maytree Studios (now that's a handy sister to have on hand!) When the site of 2,000 square metres was acquired it had an existing timber cottage along with a few surrounding trees. A dining space, treehouse and brick courtyard with a fire pit were among the alterations and additions made throughout the years. However, the major architectural change added was the two-storey living space, leaving the old cottage to be transformed into a dormitory whilst transferring most of the family life to these new larger quarters. And from the look of it, we'd want to be hanging out here most of the time as well!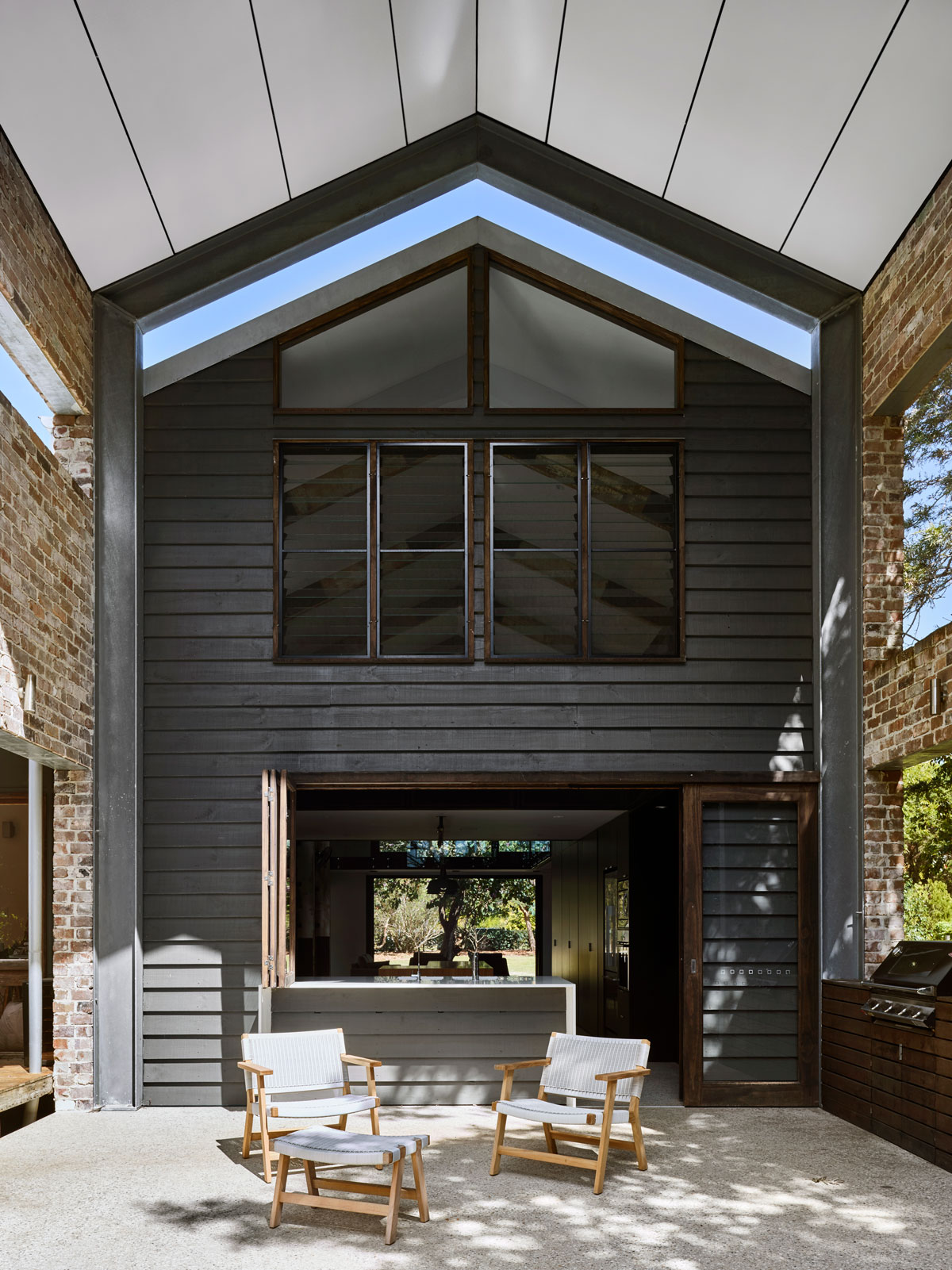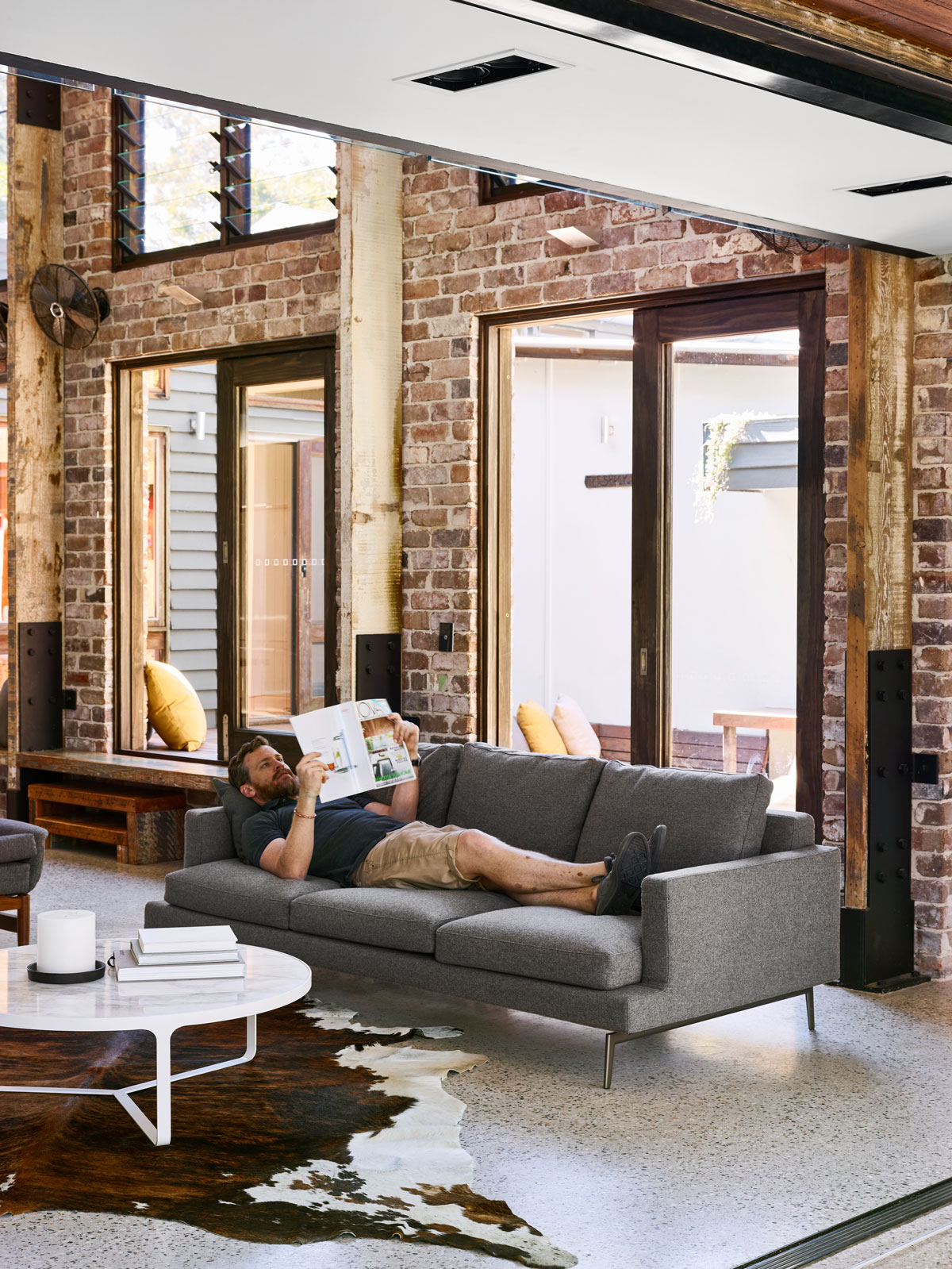 The new building is a bold structure amongst the surrounding farm sheds. You would think that it's sheer size might the home feel too large to inhabit but it's just the opposite. The interiors are incredibly welcoming and its contrasting textures busy the eye just enough to successfully fill the space.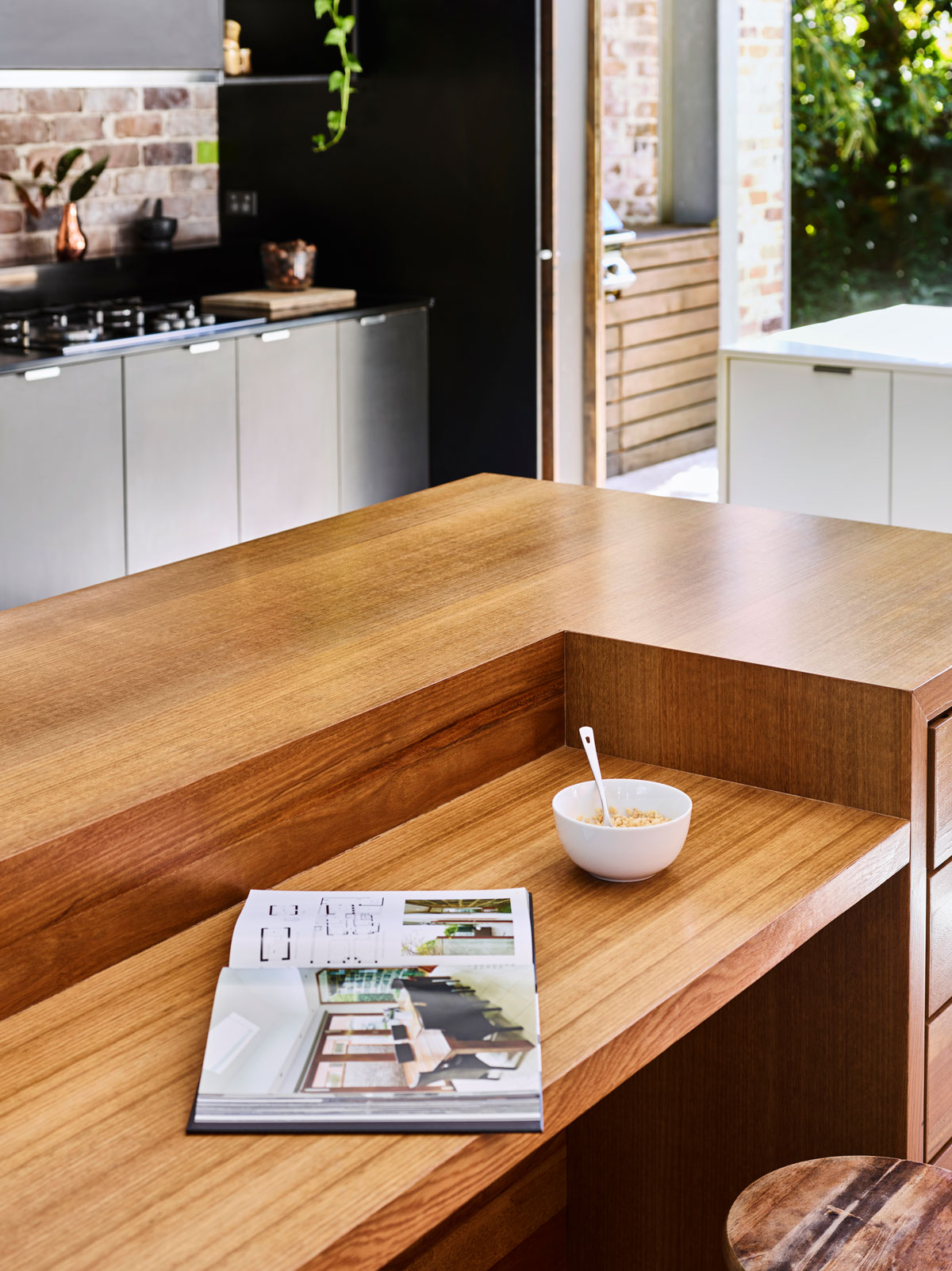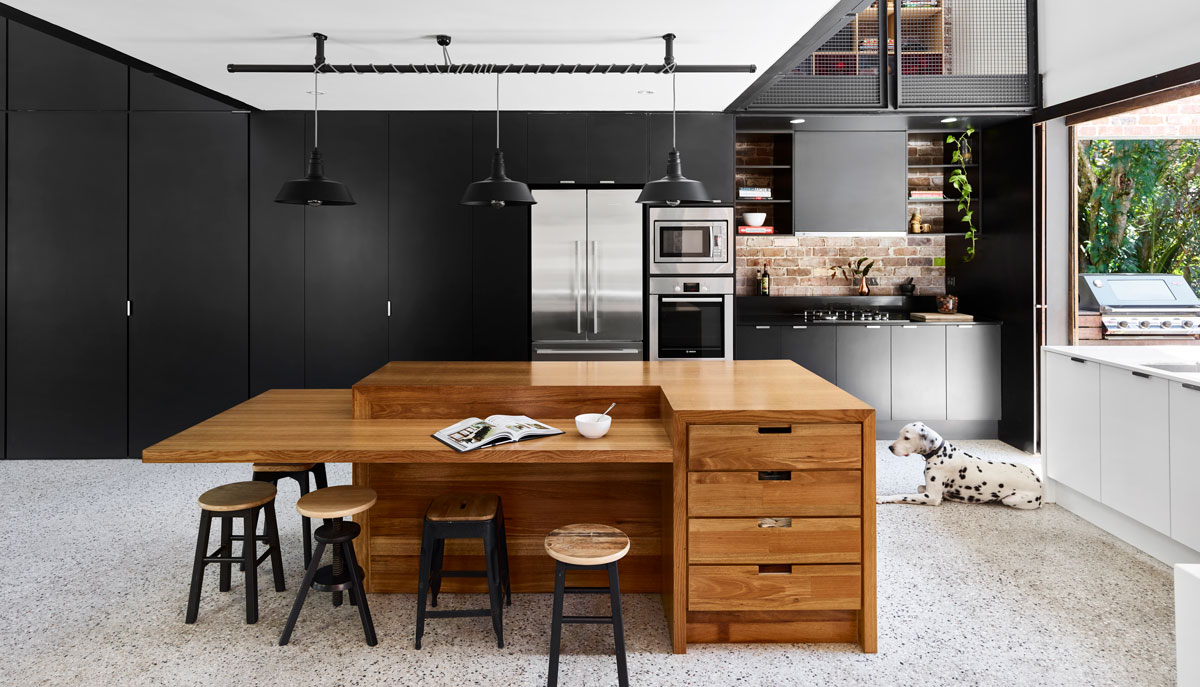 The kitchen is anything BUT farmhouse! It is a modern yet character filled design, featuring continuous black joinery and central timber island. I love the use of materials that reflects the history of the site but with a modern touch. The masonry and timber were sourced through salvage yards and online auctions which adds to the history. And the exposed brick (yes I know, here I go again) adds texture and warmth.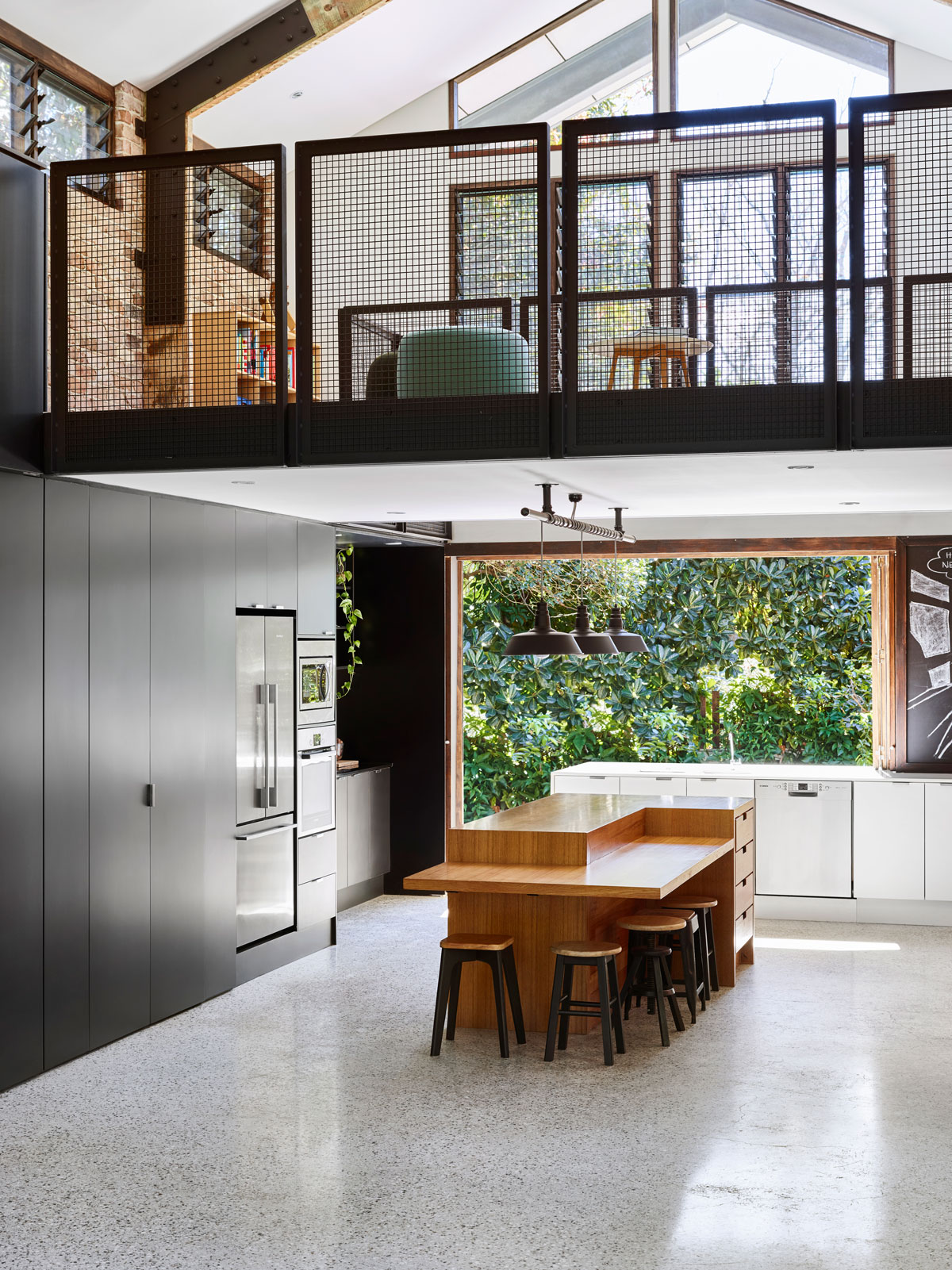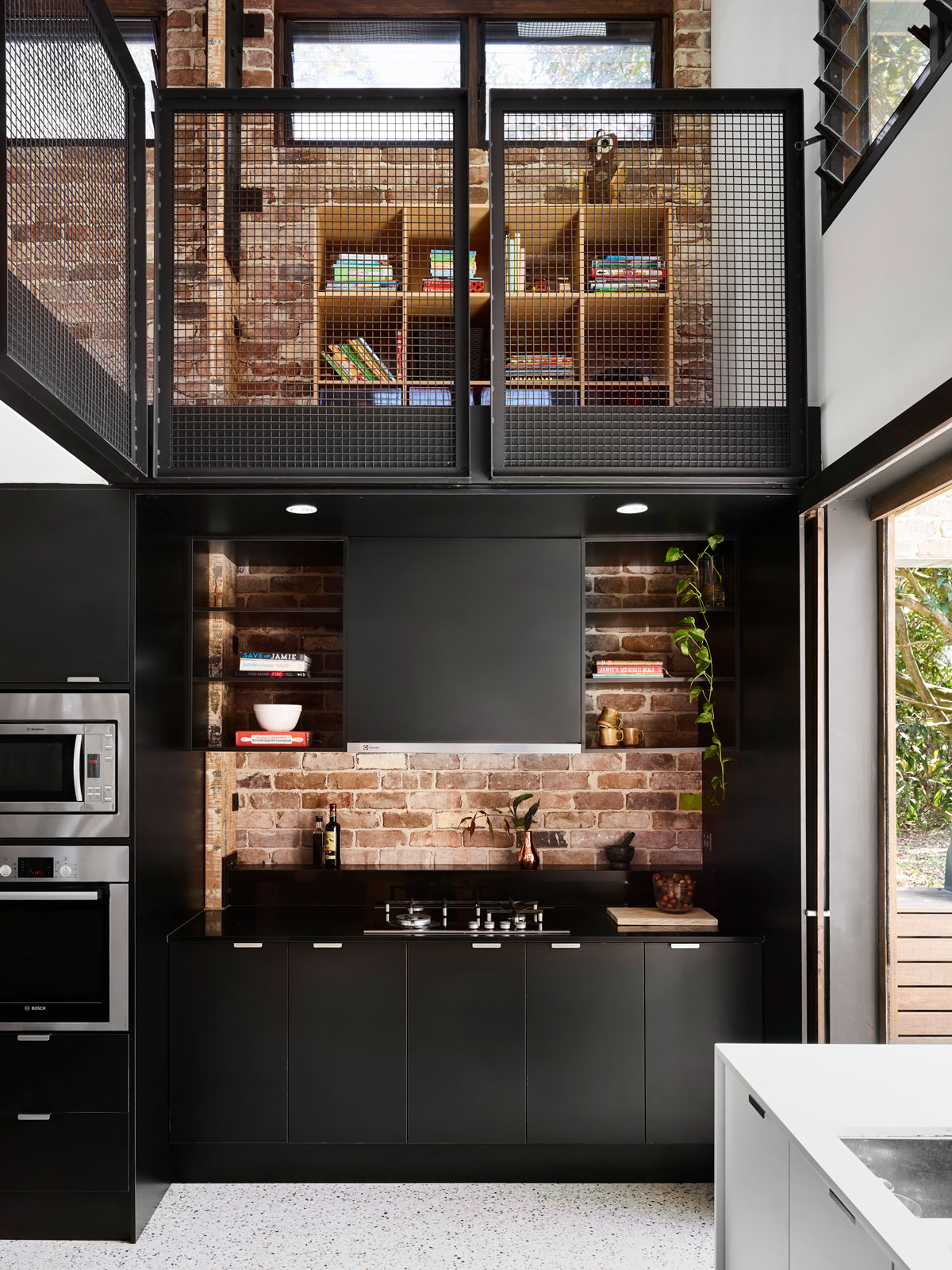 The Glasshouse Residence appears honest in its design. It is both impressive enough to take your breathe away but welcoming enough to make you want to sit in comfort for hours on end. Congratulations goes out to Maytree Studios for creating such an inspiring design. As they say "we are humans first and architects second" and that thinking is definitely conveyed in this homely home.
Photography by Toby Scott.