Elsternwick House by Star Architecture is an original weatherboard home that was renovated to improve its functionality. Renovations included adding a double-storey extension to the rear of the site, taking advantage of natural light, and offering a safe haven for the family. The end result is an impressive house with character in Melbourne's Elsternwick neighbourhood!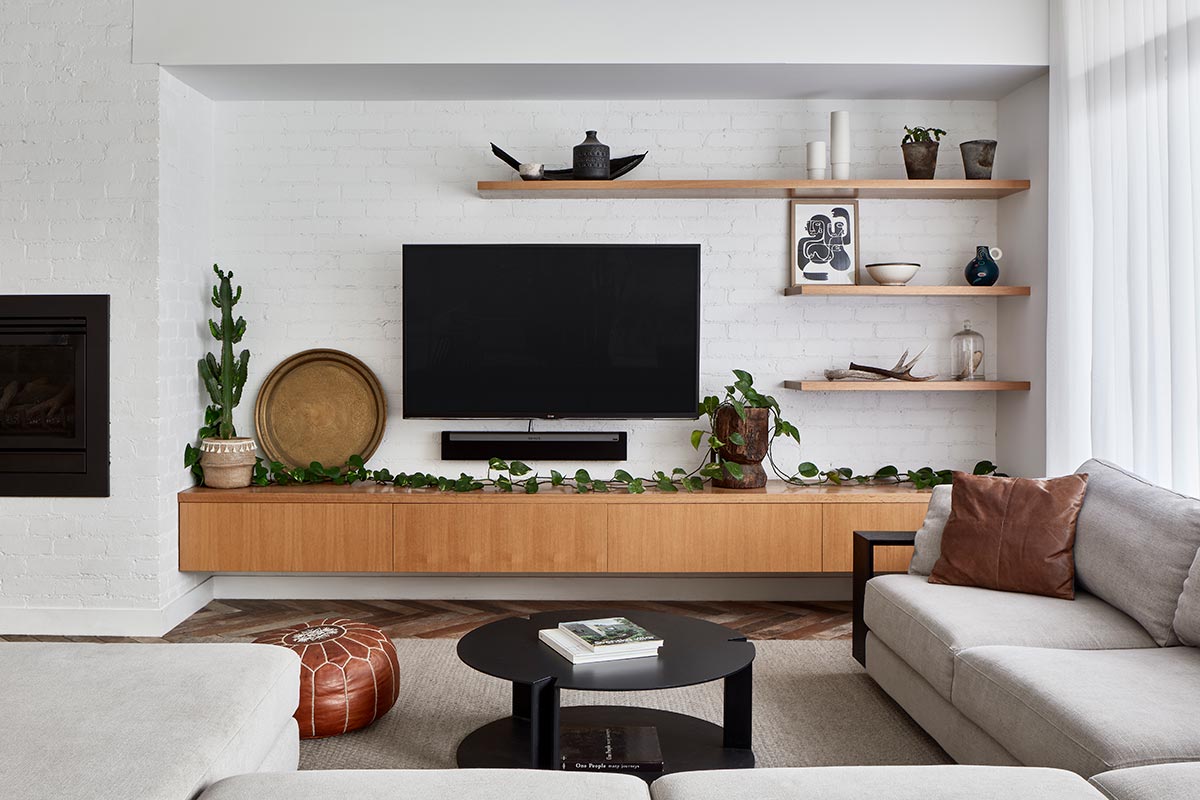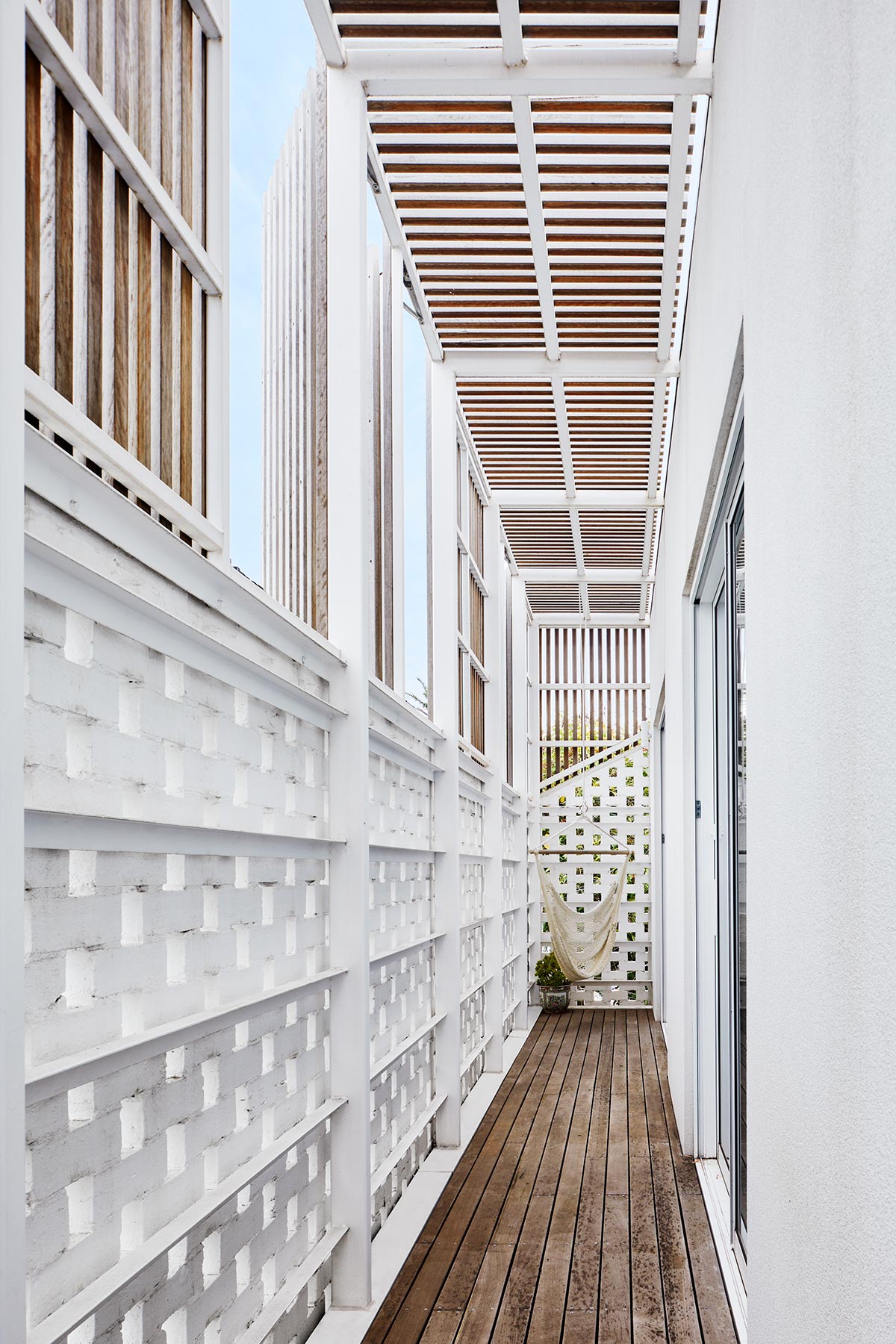 The original weatherboard transitions beautifully into the new materials of the extension, with white paint enhancing the aesthetic consistency of the brick, and timber shutters. These old and new elements combine to form a robust form that is seamlessly integrated into its surroundings.
"We retained the front of this beautiful Edwardian-style house and improved the size and versatility of the rear by adding a double-storey extension with the newly landscaped area." – Star Architects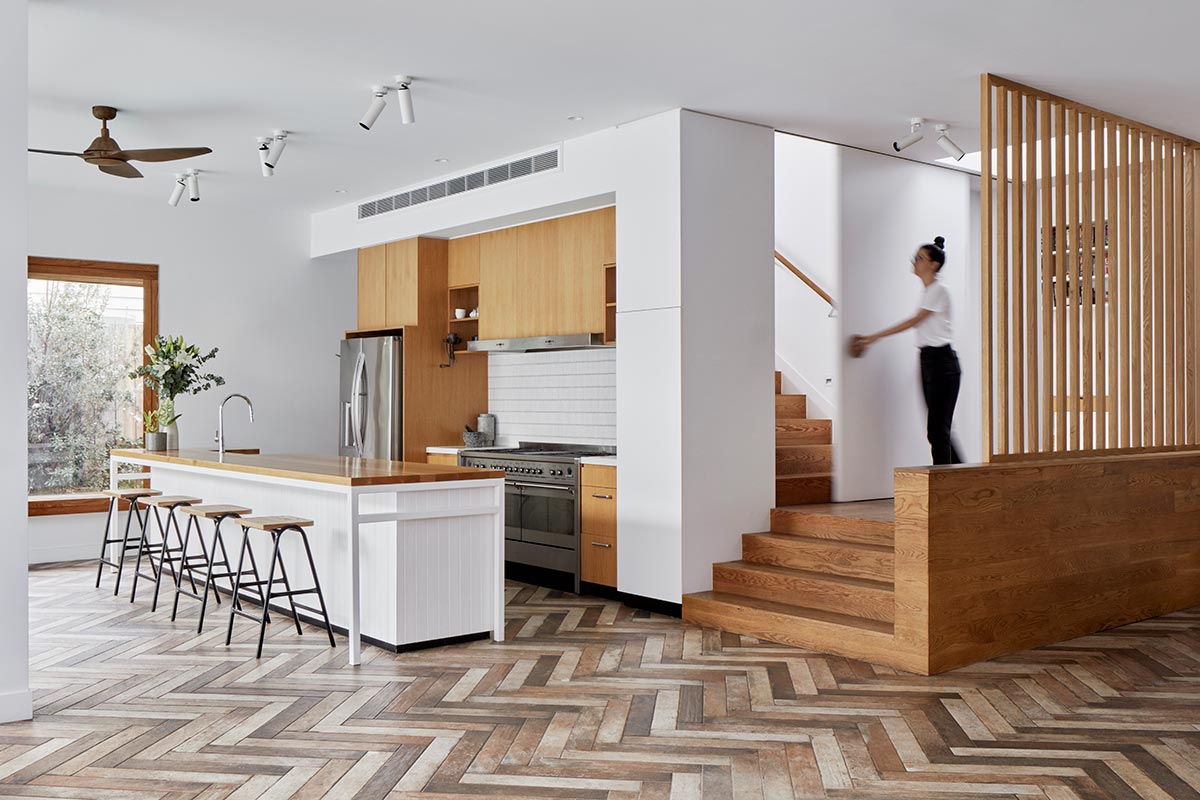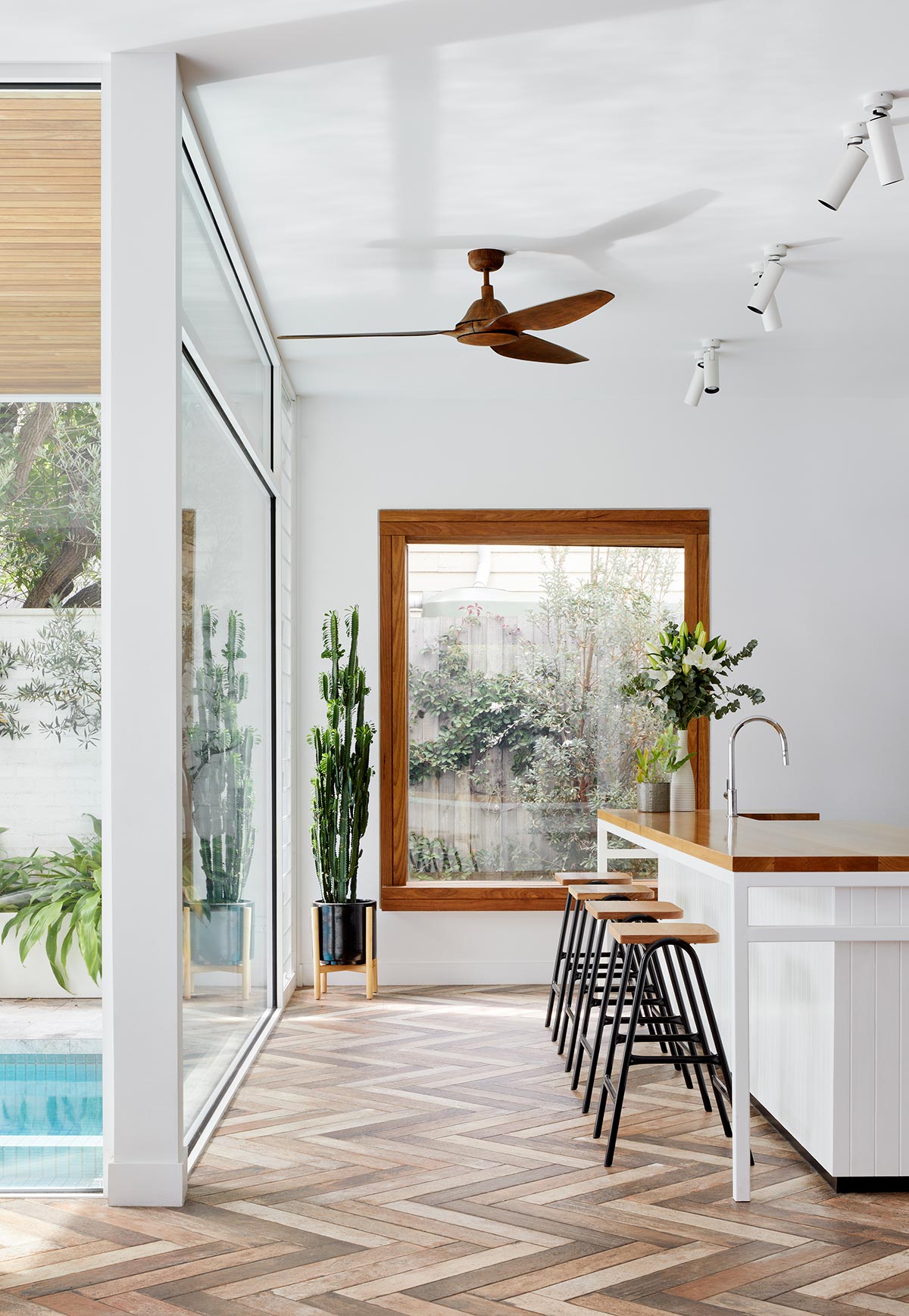 In the open-plan living, dining, and kitchen area, timber loops can be seen forming window seats with ample light. This provides morning sunlight to the east-facing bedrooms and afternoon sunlight to the family rooms in the rear of the house, while the second floor features a private balcony that spans across all three bedrooms.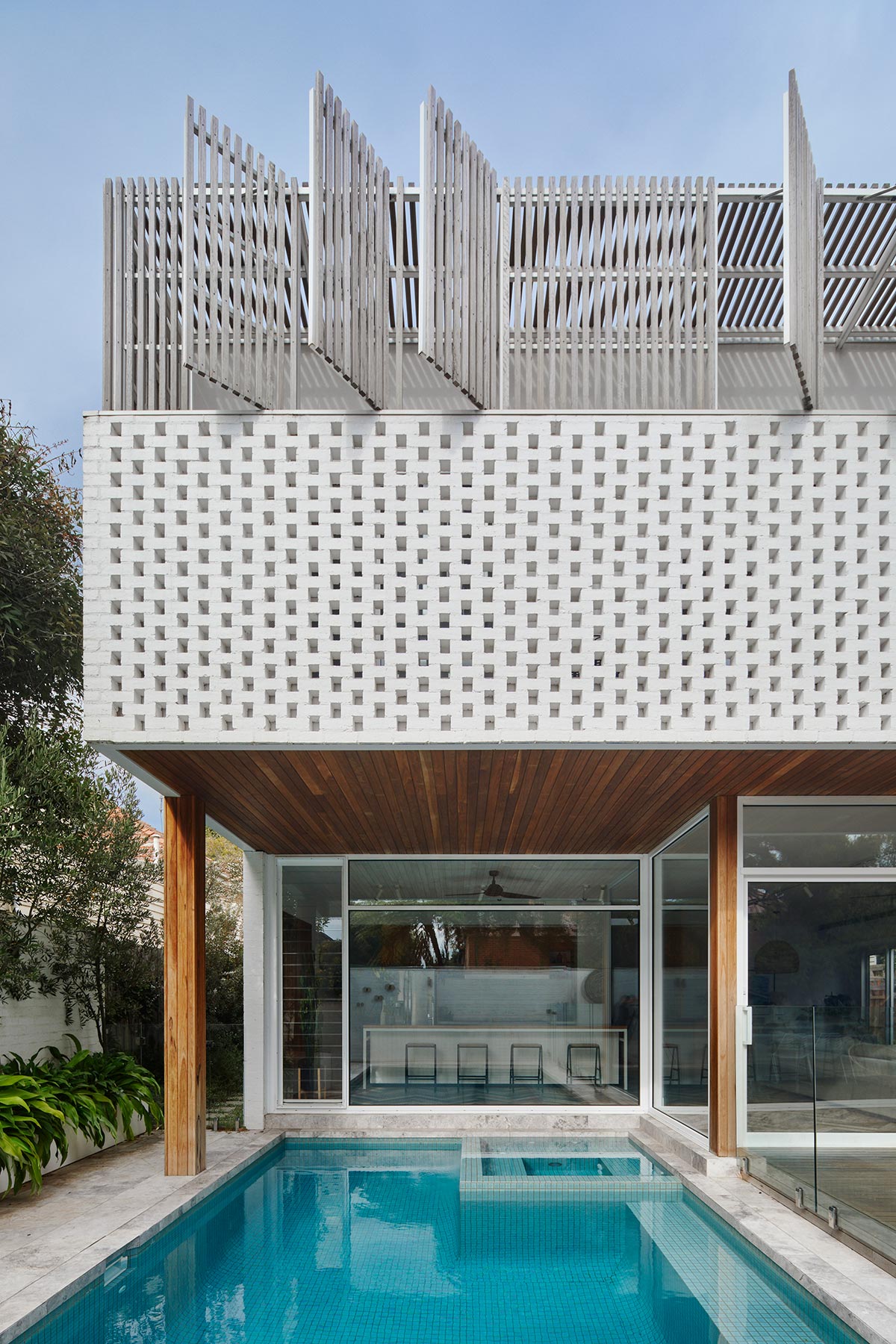 Among the features of this self-contained backyard are a pool and deck, an outdoor shower, a BBQ station, a secondary dining area, and a garden area. The pool is near the windows in the kitchen and living room, thus creating a longer picture and minimising the need for pool fencing.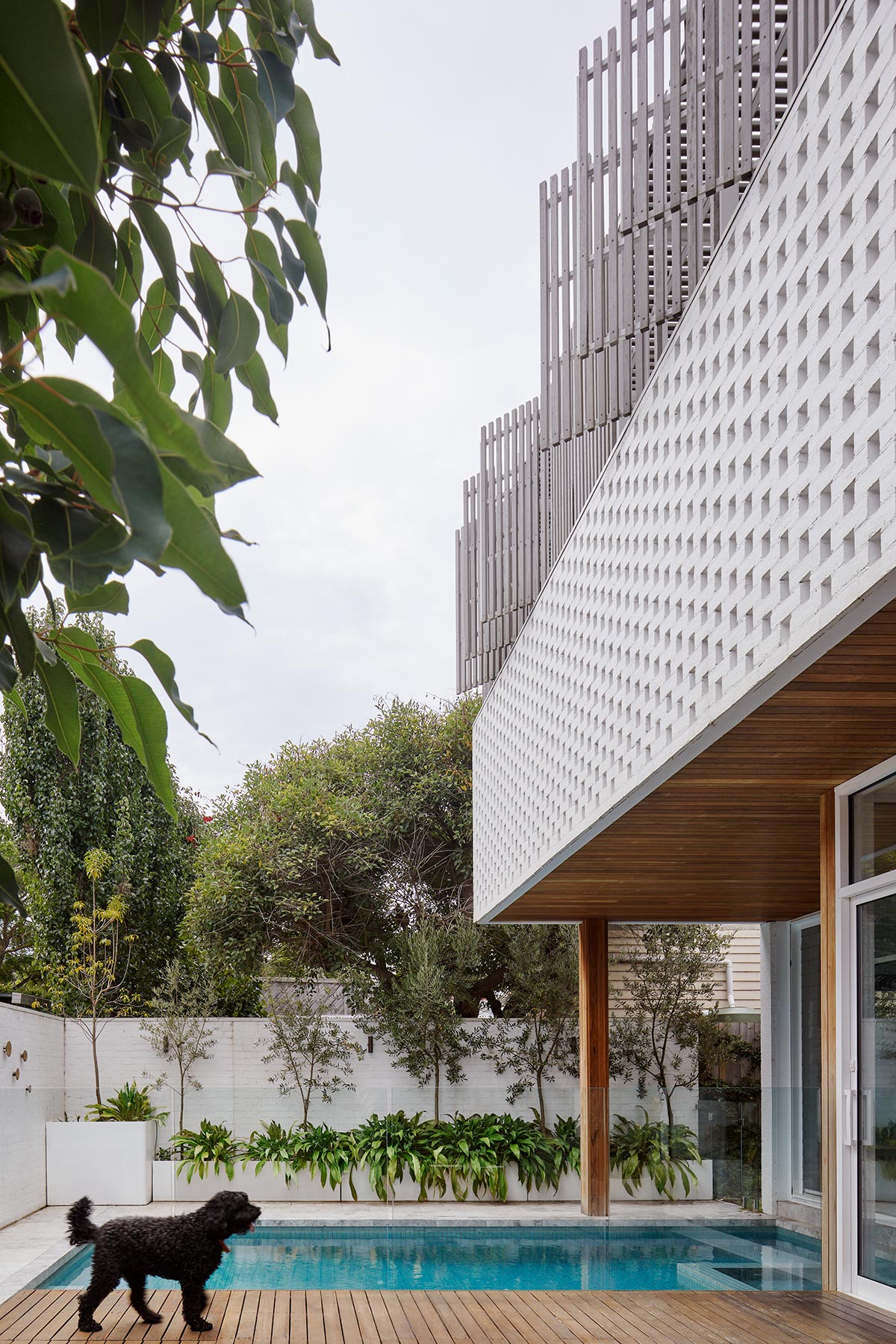 Elsternwick House was a beautiful family home and that just needed some love. After the renovation was completed, the house looked amazing with its new, more functional design and layout. The double-storey extension has given the homeowners more space for their growing family while the Edwardian style of the original weatherboard home balances well with modern-day conveniences.
Project: Elsternwick House
Architect: Star Architecture
Location: Elsternwick, Victoria
Type: Renovation
Photography: Tatjana Plitt