The Portsea Beach House is a family-friendly beach house designed by Mitsuori Architects. Located in the yard of a historical school building, the design celebrated the simplicity, clarity, and natural beauty of form meeting function. The location offered beautiful coastal views of Victoria's Mornington Peninsula, making for an ideal destination to relax in peace..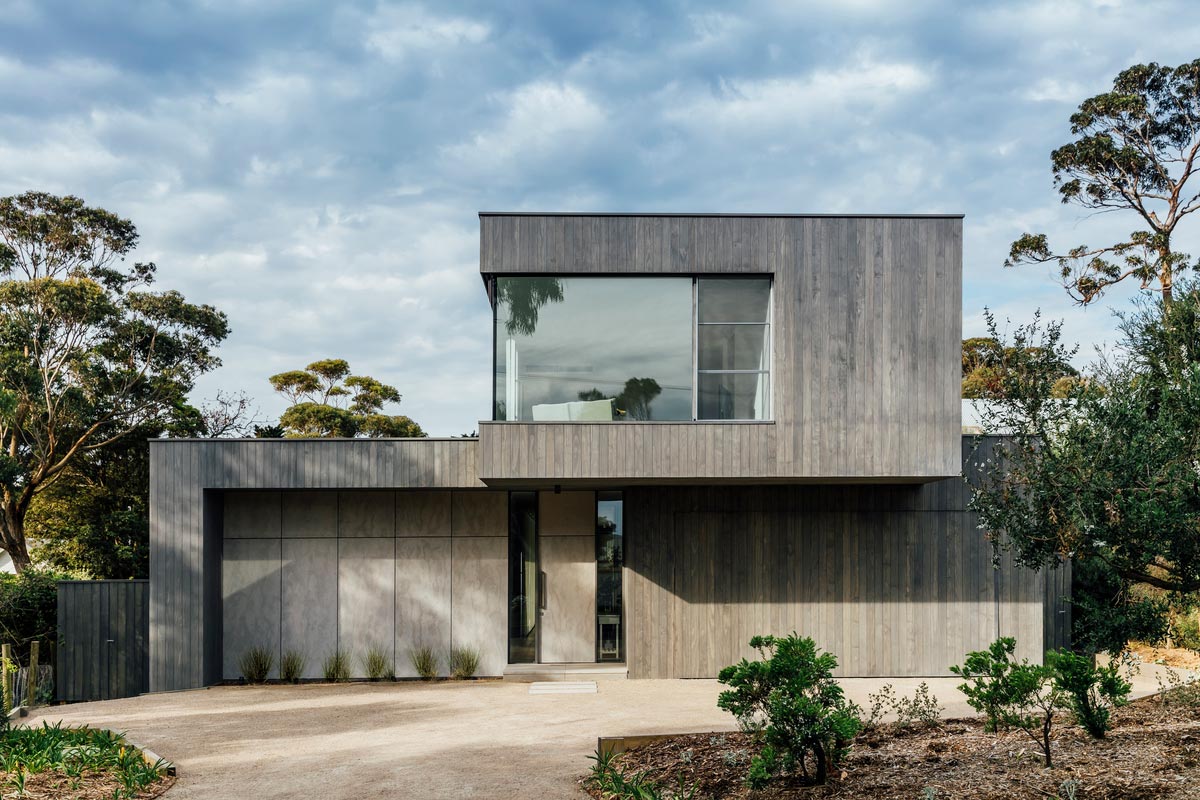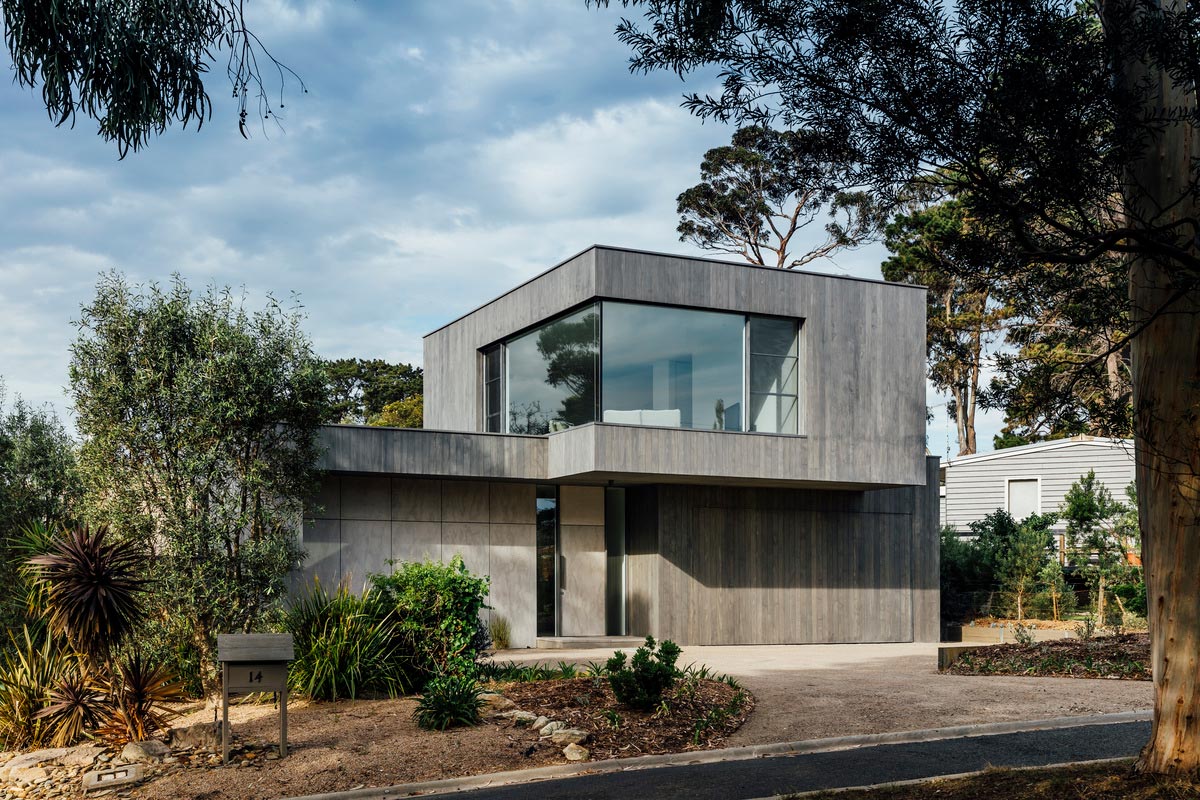 The aim was to design an elegant family vacation home that was also functional. A steady approach to design is expressed by sharp, geometric forms and a plain, minimalist material scheme which strikes a good balance between sensibility and aesthetics. The project combined form and function to create an aesthetic that is simple, beautiful, and clear.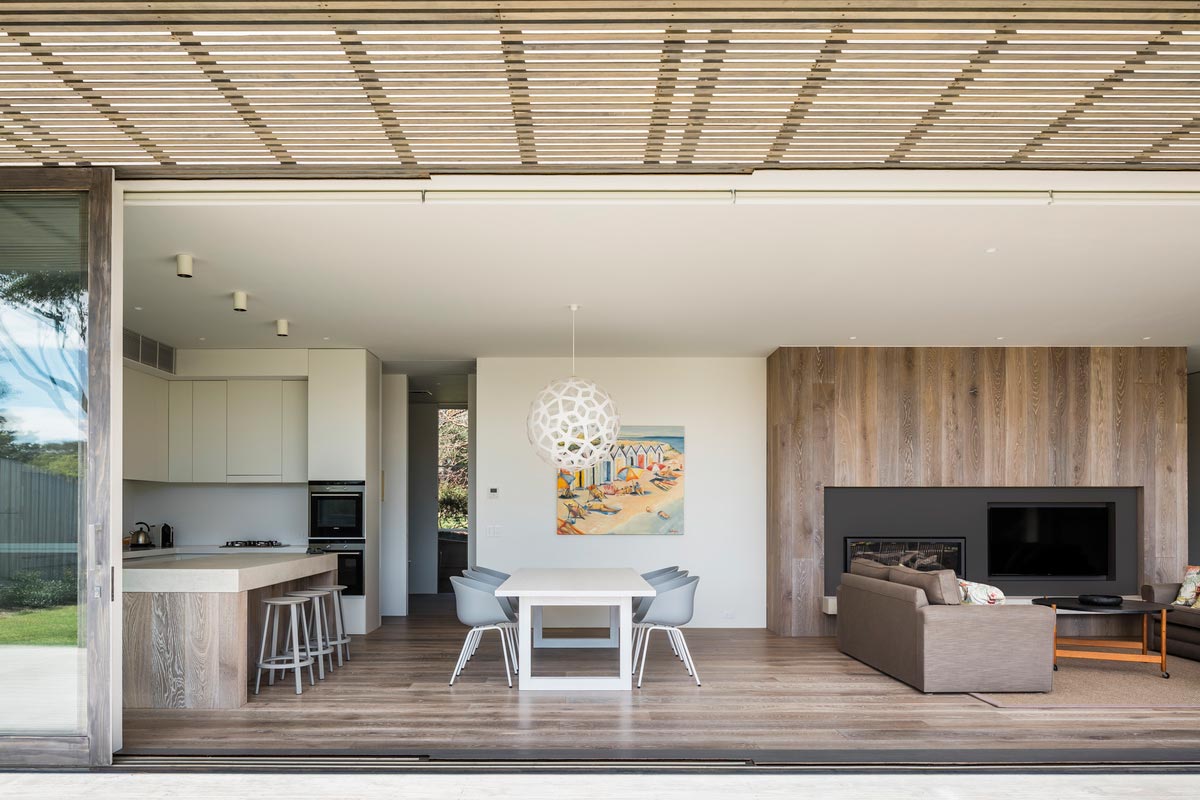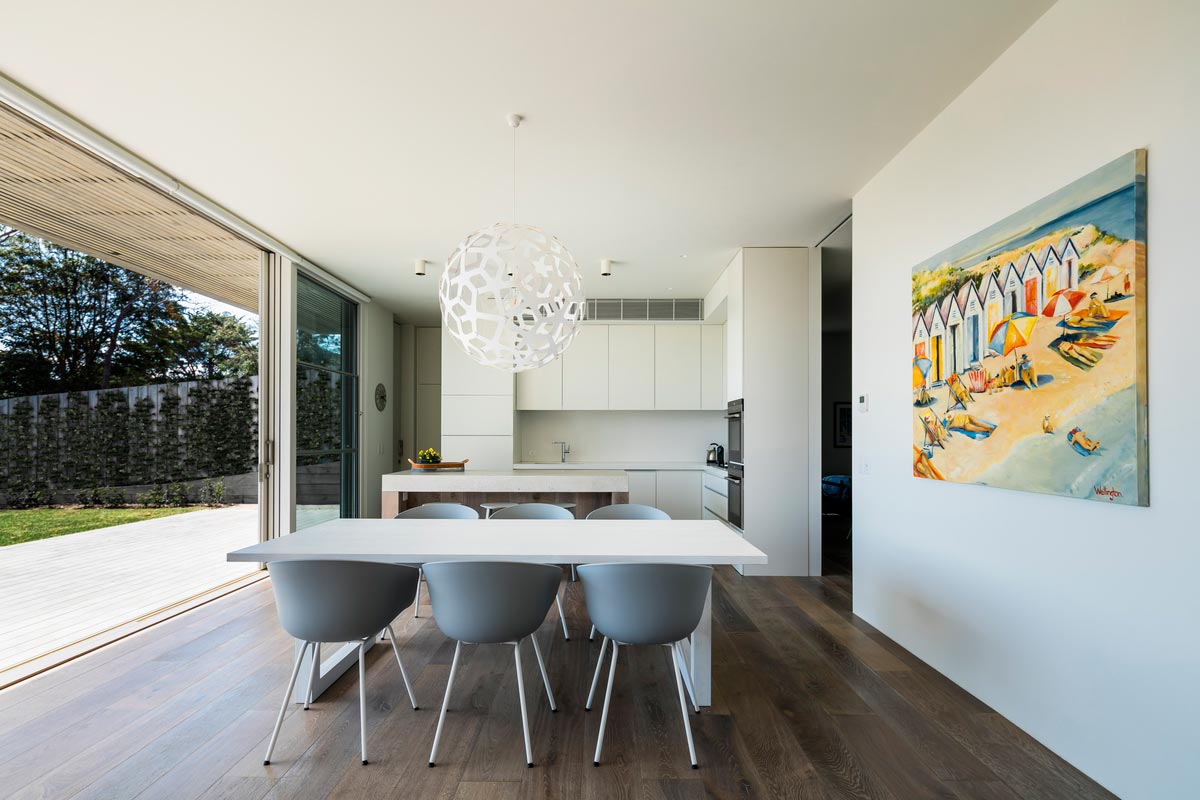 "One of the key architectural challenges of this project was to balance economy and pragmatics with visual boldness. This is a spatially and structurally efficient building that makes the most of a small site and compact building footprint." – Mitsuori Architects
Another important design consideration was to create spaces in the home that included open, common areas as well as separate private spaces, allowing residents to socialize while also having easy access to their private retreats. It was important to have a room where the family could come together and spend time together while still being able to find a peaceful spot to relax and unwind.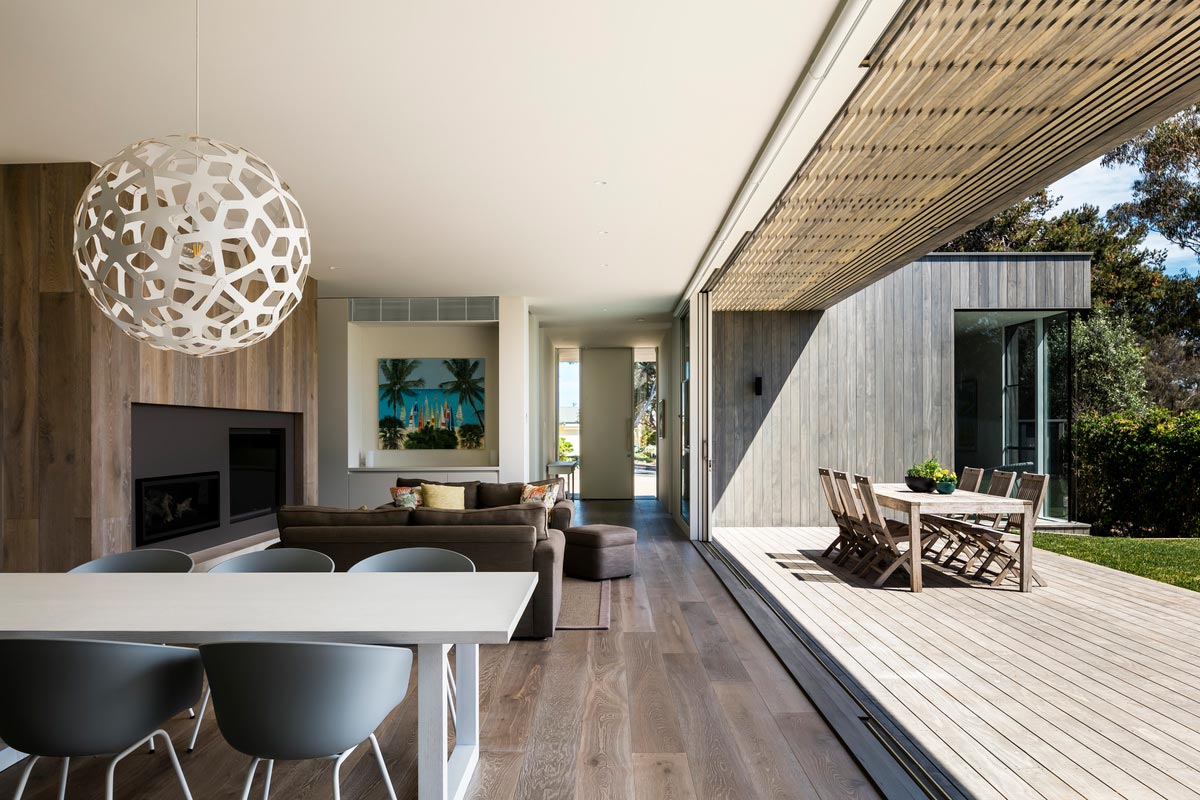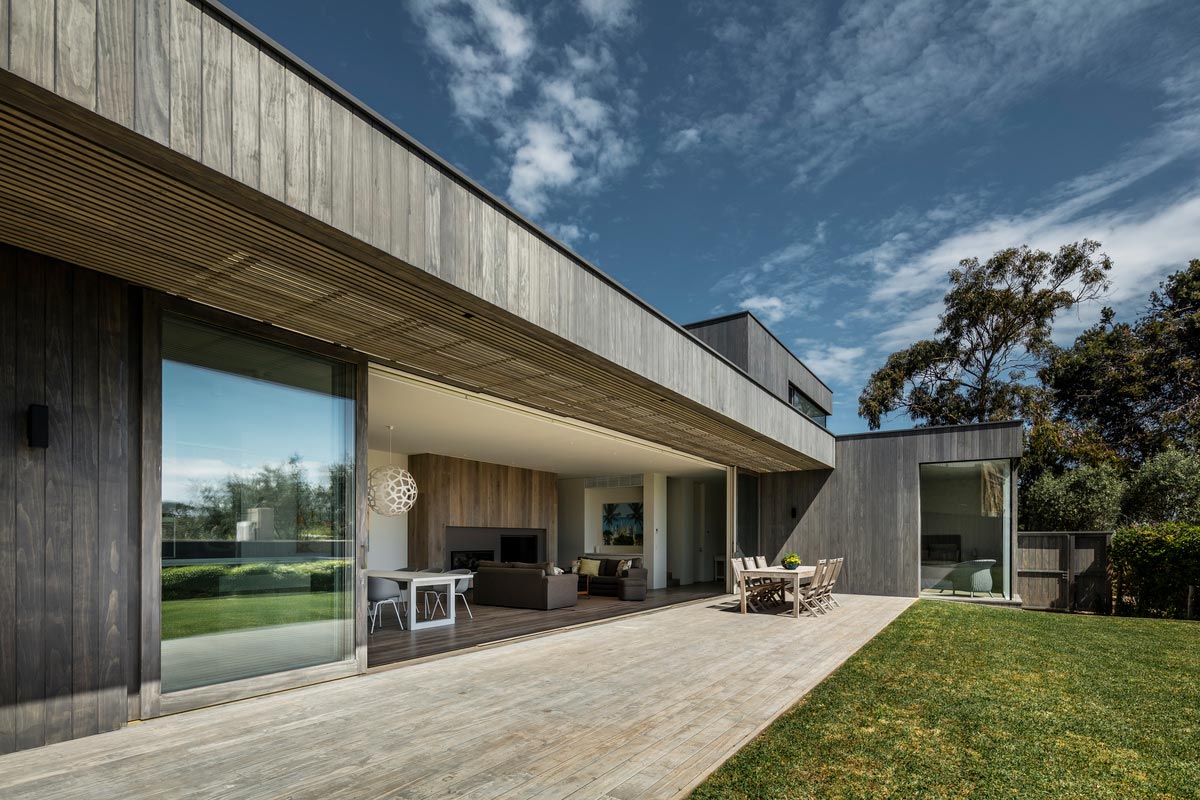 An open floor plan that houses the kitchen, dining room and living room gives the impression of a wide space allowing inhabitants to engage or retreat according to their needs. Wide and full-height windows allow natural light to enter and give a view of the garden outside. Walnut coloured timber and modern, minimalist furniture adds accents to the light-coloured walls. The outcome is a laid back, yet sophisticated interior.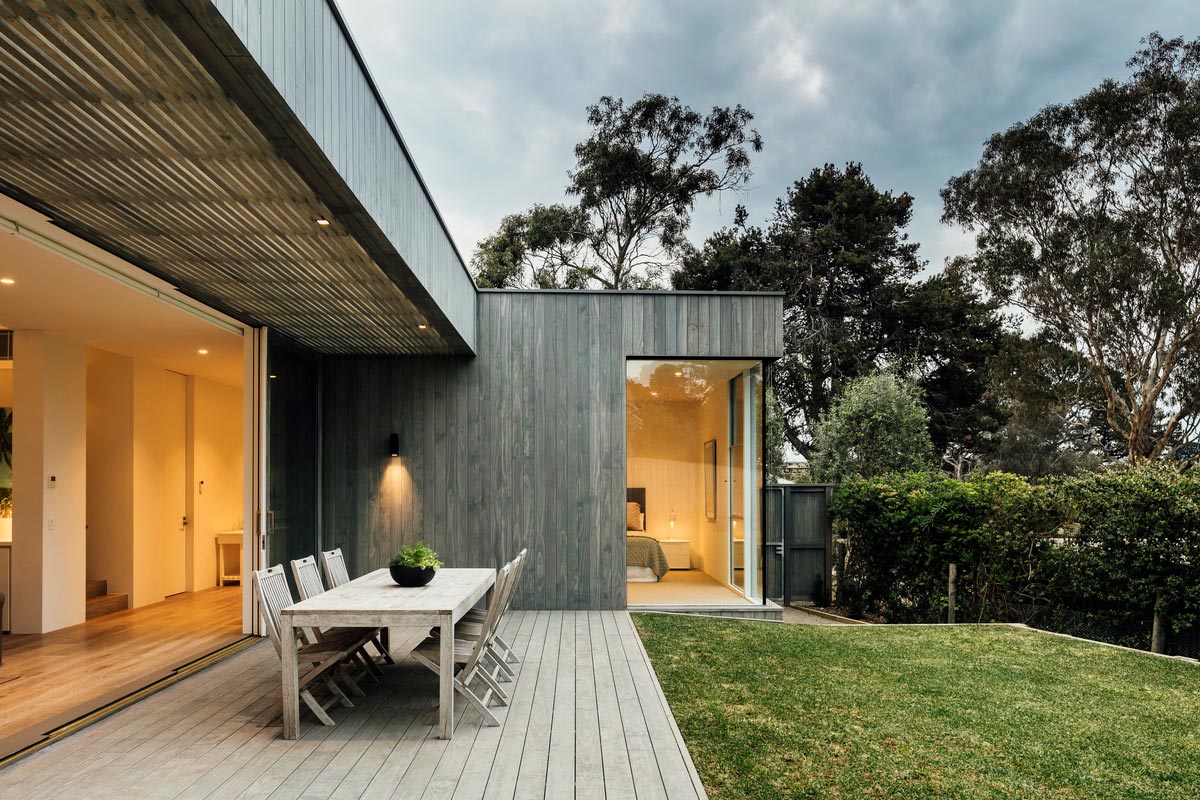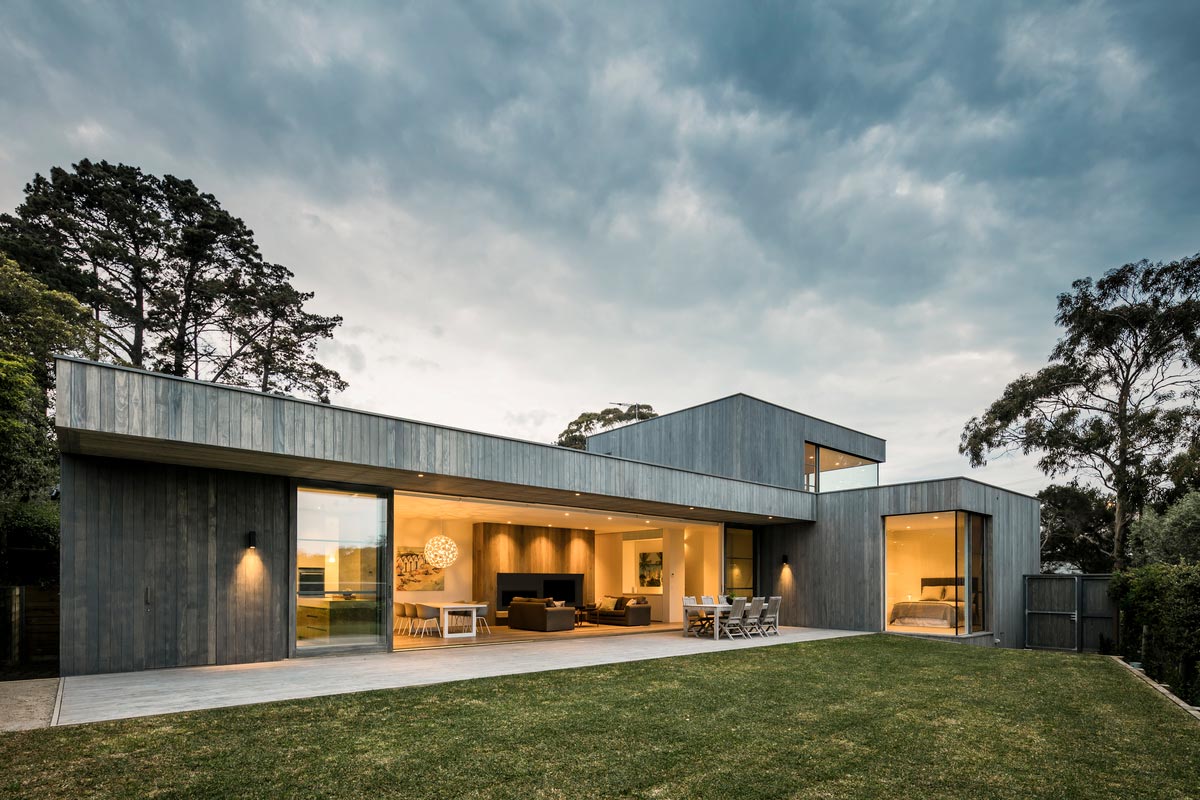 The exterior is covered in wood cladding, similar to the panels inside. The form is straightforward and simple, capturing the client's request to create a simple yet elegant home. Indeed form and functionality have come together in this home; the perfect getaway for a family holiday.
Project: Portsea Beach House
Architect: Mitsuori Architects
Location: Portsea, Australia
Type: New Build
Photography: Michael Kai