A mid-century Caufield North home in the leafy parts of Melbourne's east has been given a much-needed restoration by interior designers Mim Design and architect Ben Robertson, Director of Tecture. With a new lease on life, this once gloomy and cramped home now embraces an open floor plan with ample floor to ceiling windows, allowing an abundance of light into the interior spaces. Outside, feel free to feast your eyes on an abundance of greenery fused with congruous architectural details. This is one seriously dreamy home folks.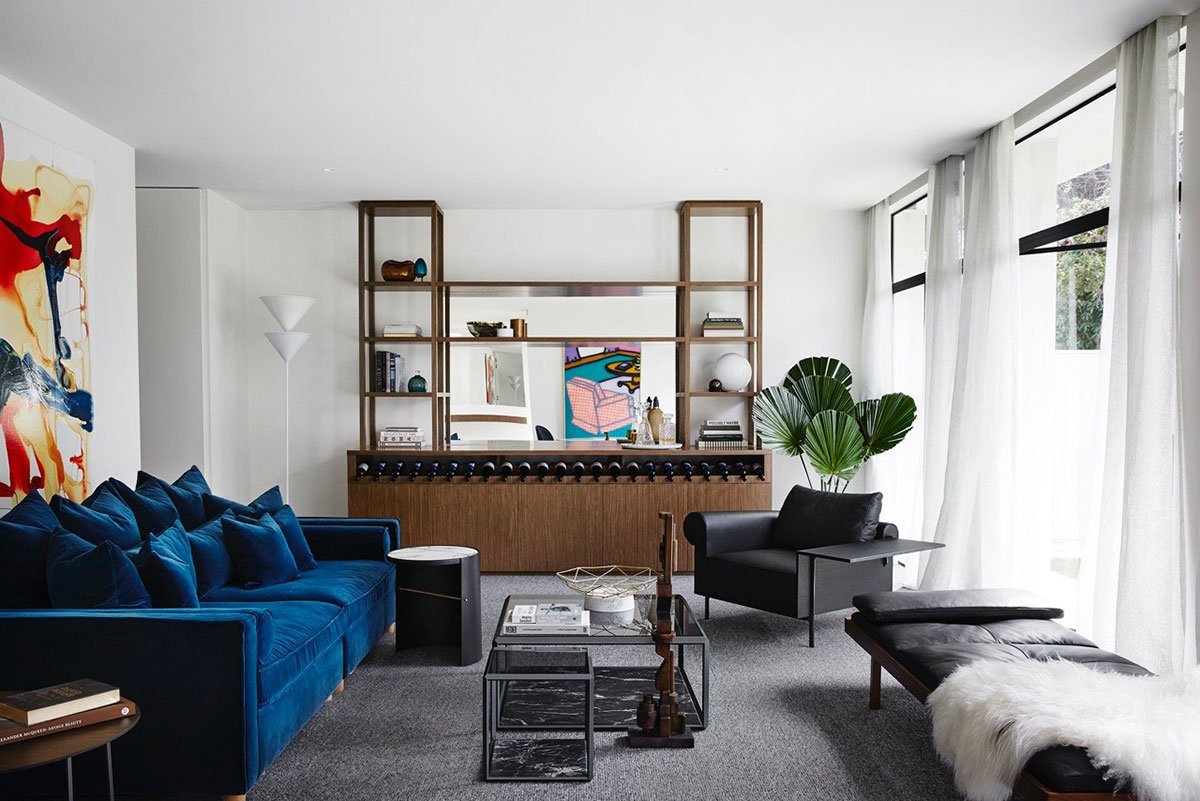 Before we get stuck into the hip interiors, let's chat a little about the history of this house. In my opinion, it's essential reading if you are to fully appreciate the utterly dazzling transformation Mim Design have achieved.
The original 1964 Harry Ernest-designed home instantly caught the attention of Melbourne publisher David S. Miller and his wife, who just so happened to lived up the road at the time. When the property hit the market, they didn't leave anything up to chance, securing it straight away. Mr. Miller re-tells, "It had amazing bones and we knew something incredible could be done with it, it just needed someone with the ability to bring that vision to life." And he was bang on.
Back in it's prime, this home would have been seriously impressive. Convinced they could revive the home and restore it to its former glory, the new home-owners owners engaged Mim Design to complete the task. The award-winning Melbourne Studio have successfully enhanced its features whilst retaining the integrity of the interior mid-century features that are all too often lost. "The Miller's are a busy young family with a diverse range of hobbies, they needed functional spaces and communal areas, room for entertainment, privacy and storage," says Mim Design Principal Miriam Fanning.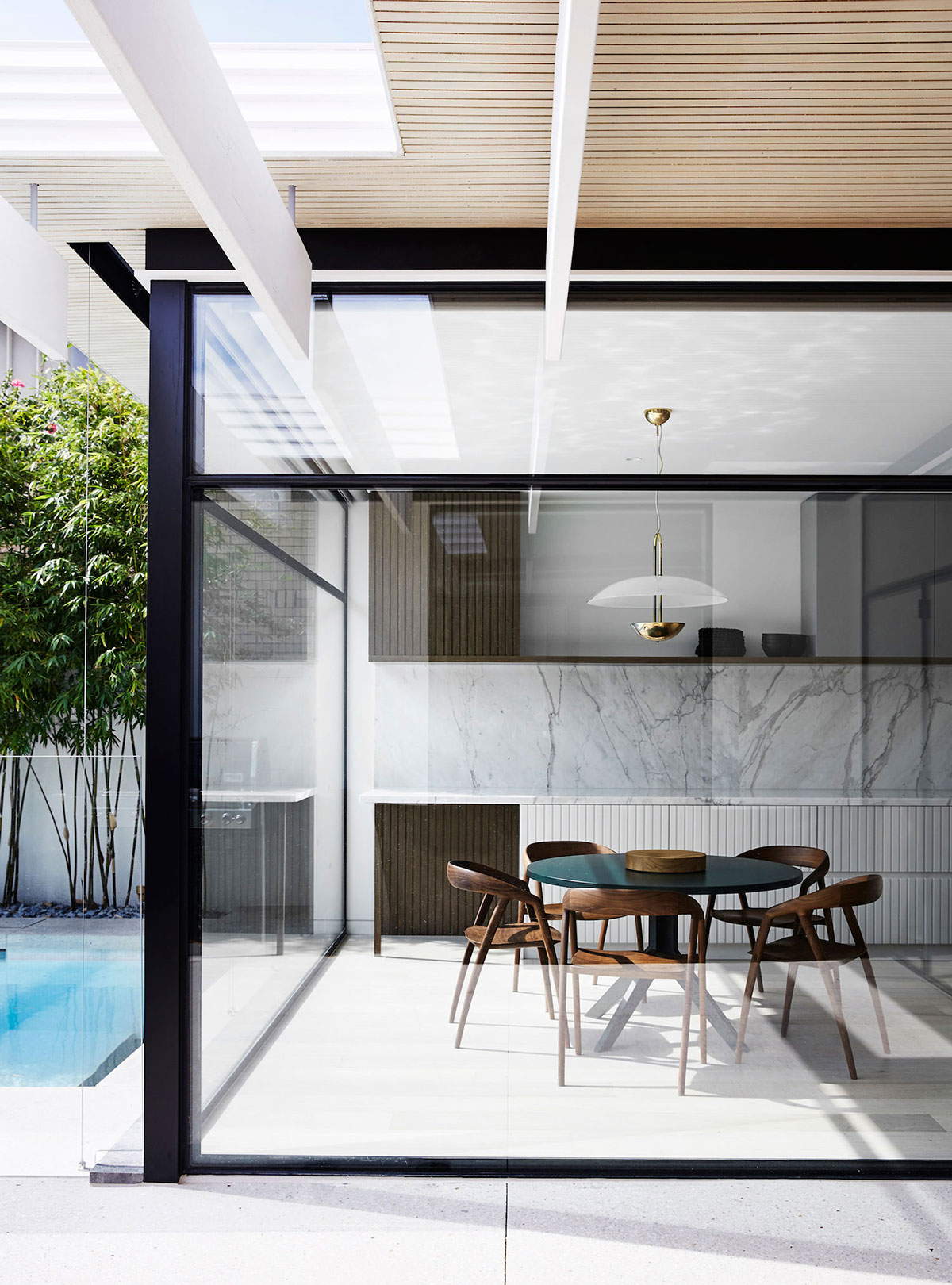 Mim Design have connected spaces making the home light, bright and welcoming. Once closed rooms are now high traffic hubs. The open-plan kitchen area is flooded with natural light from clerestory glazing added to the living room ceiling, while the relocated swimming pool and new dining room adds theatre and activity. A former bar and living area located at the rear of the house have been transformed into a master suite complete with walk-in robe, ensuite, and sunken bedroom, providing the ultimate adult's retreat.
Original features were maintained and enhanced like the travertine floors and the pendant light in the living room. The designers also made sure that the new fittings and fixtures complemented the mid-century era style. Natural materials such as stone bench tops, woollen carpets, fluted/ribbed cabinetry details and luxurious bathrooms give that deluxe feeling.
The end result? A bright, light and cheery home perfect for a busy young family.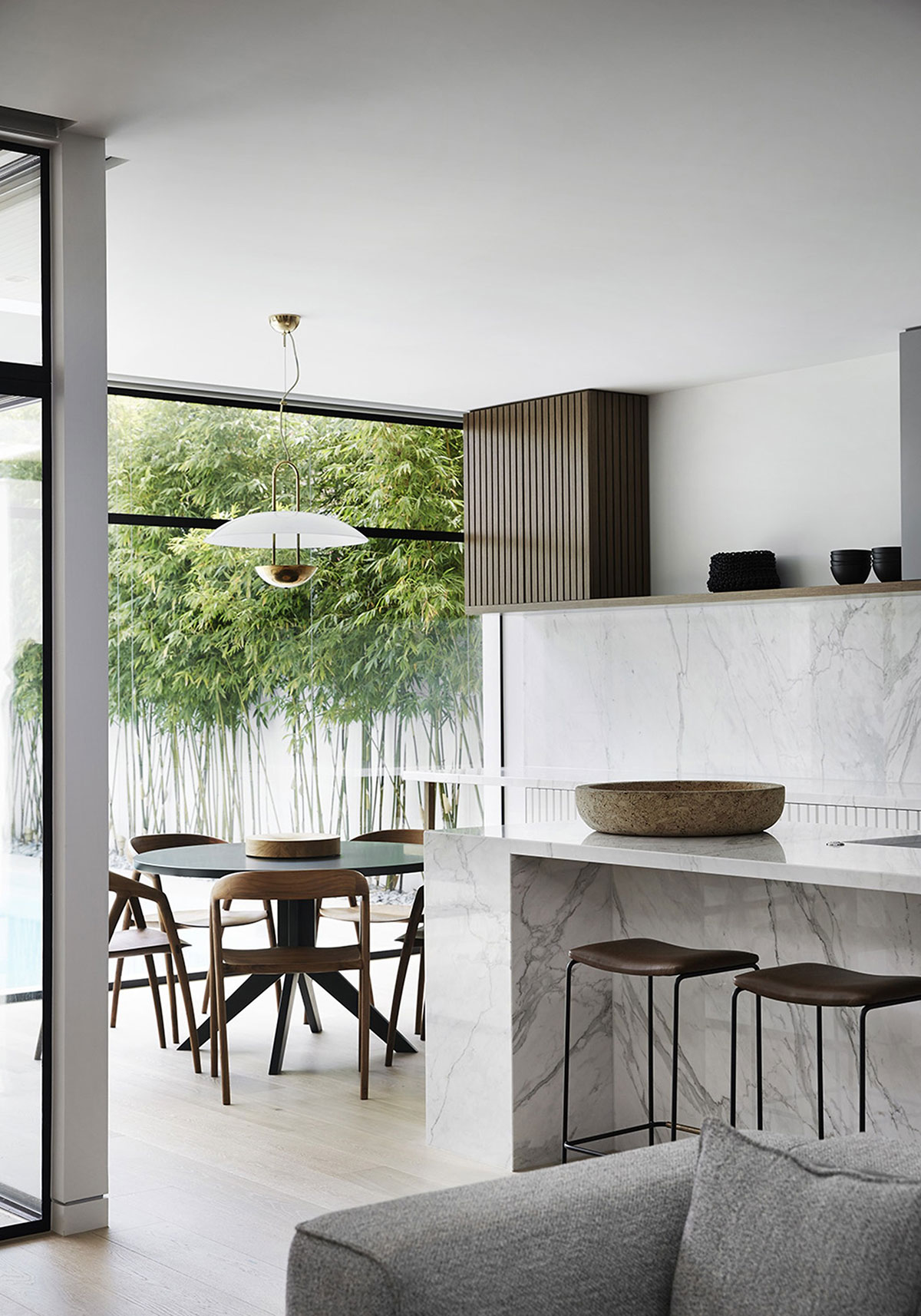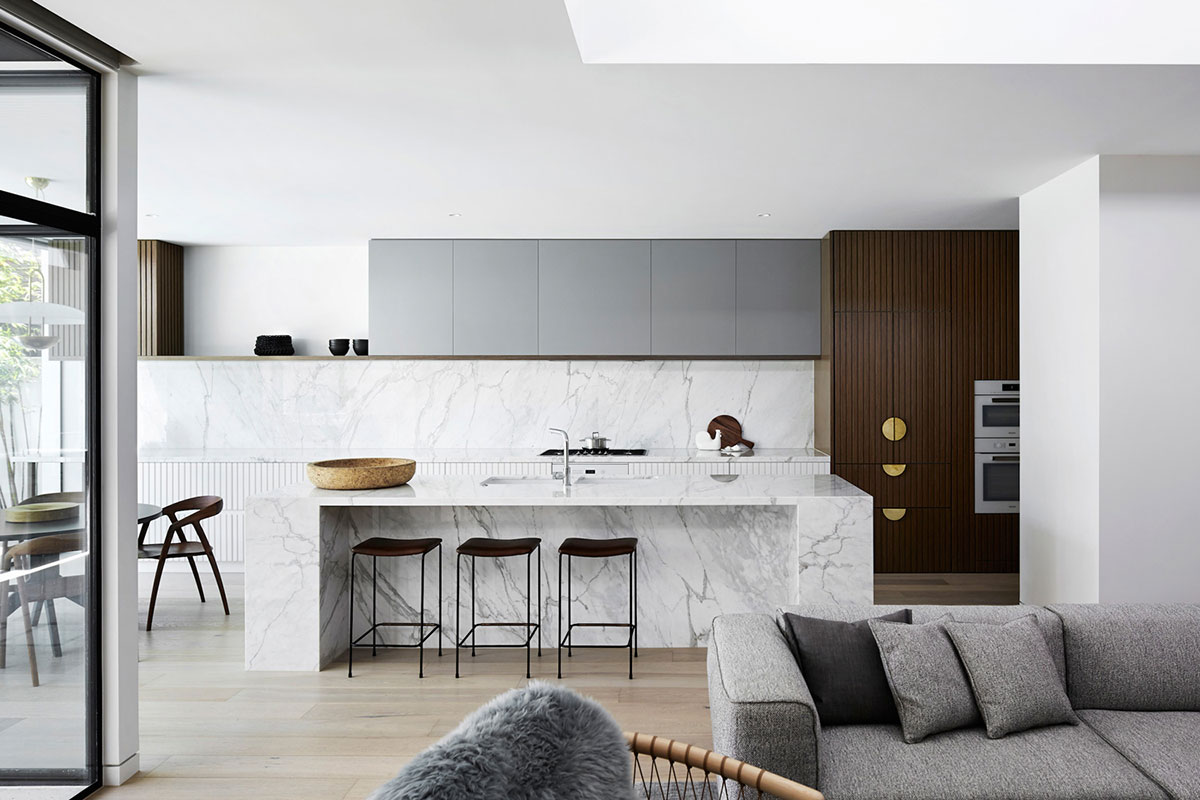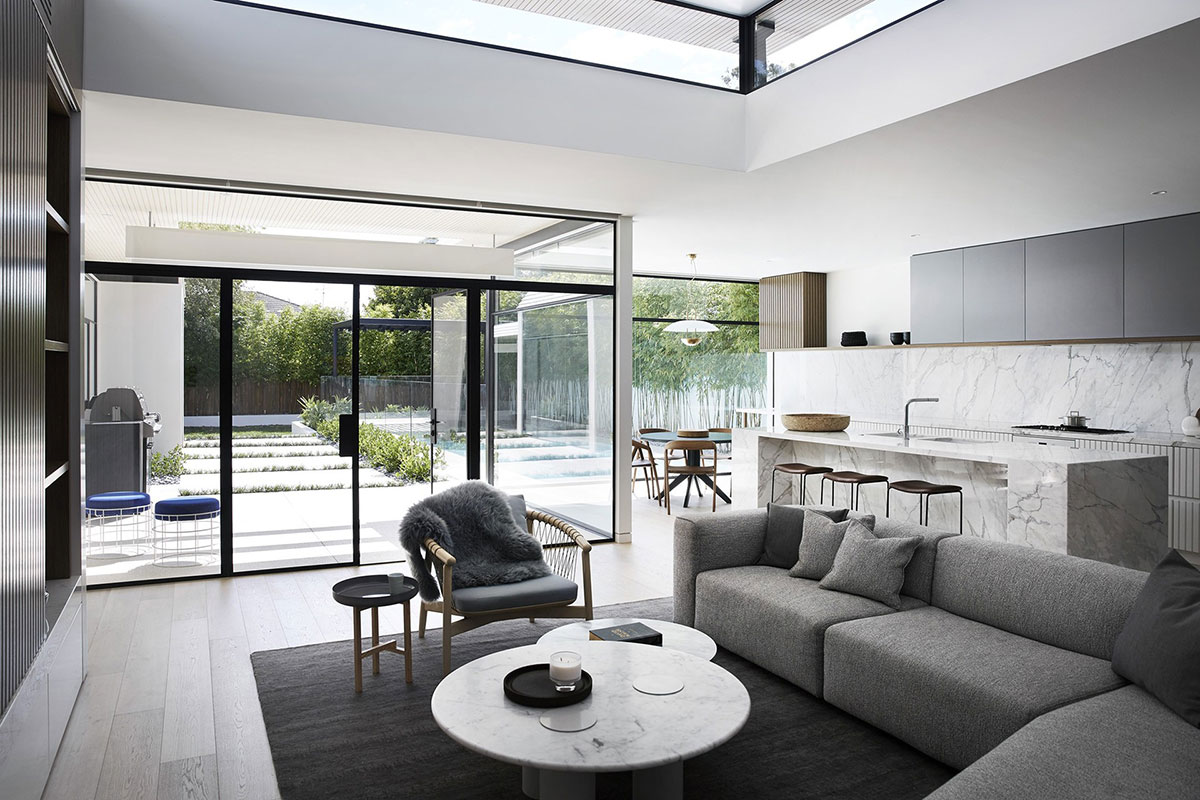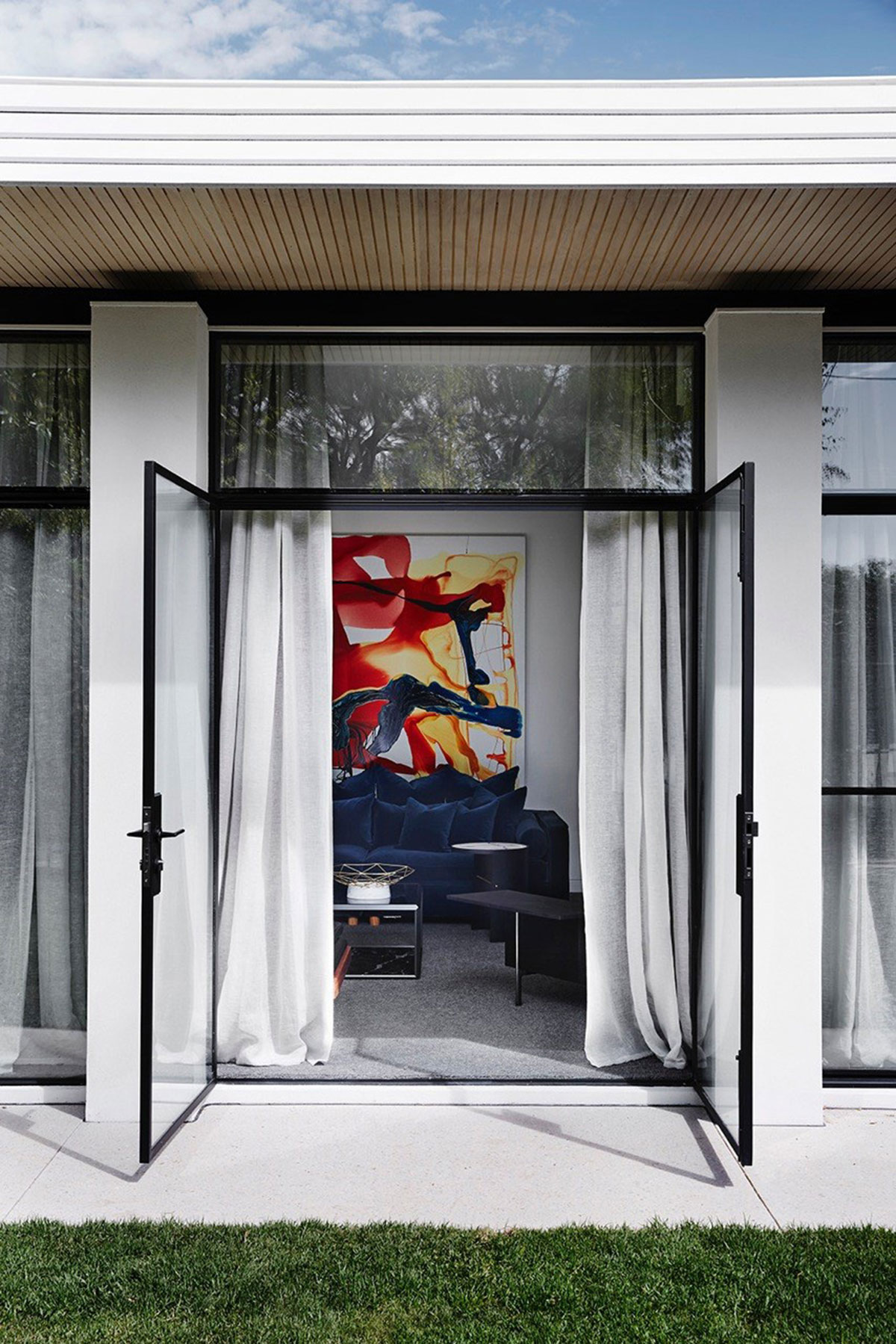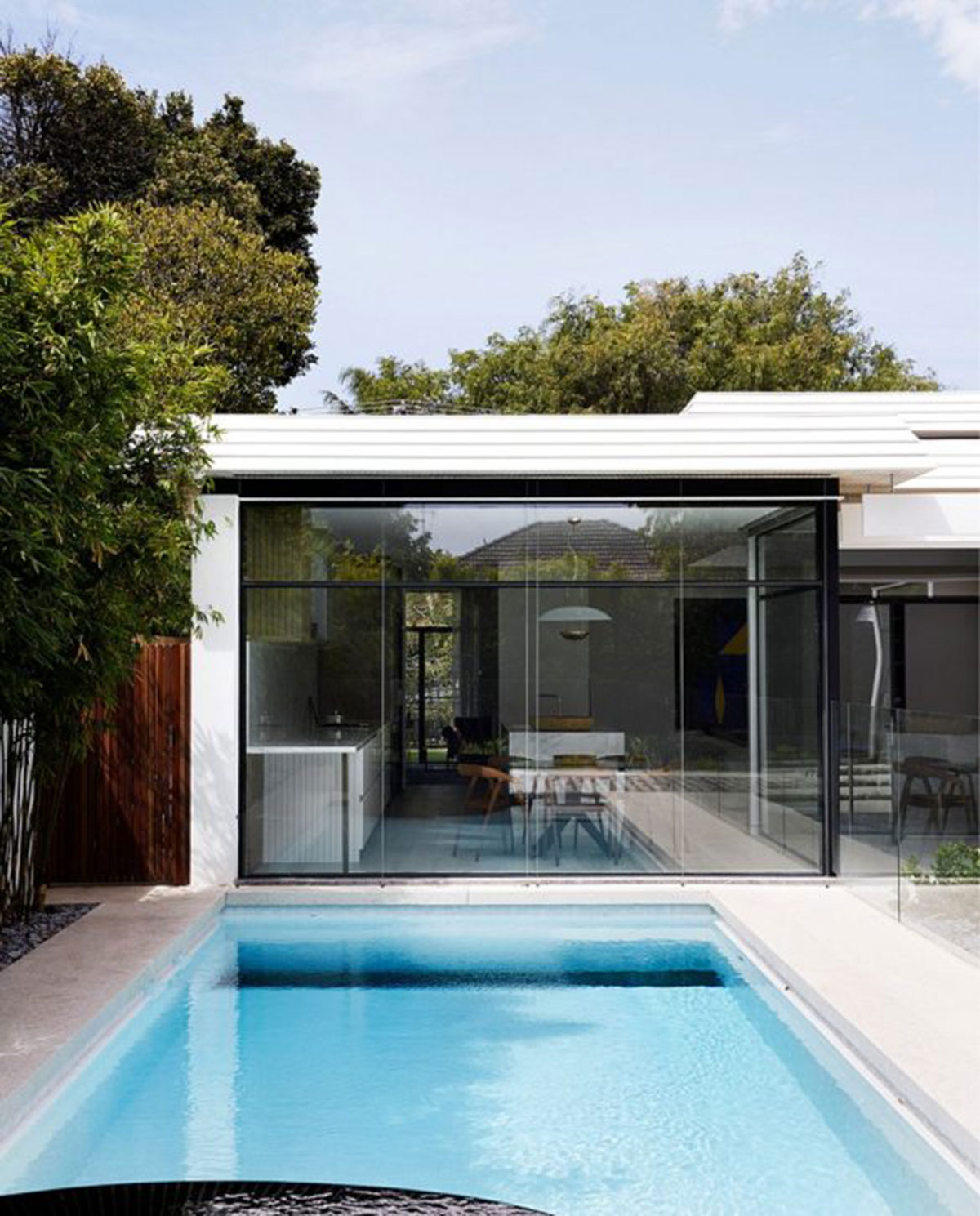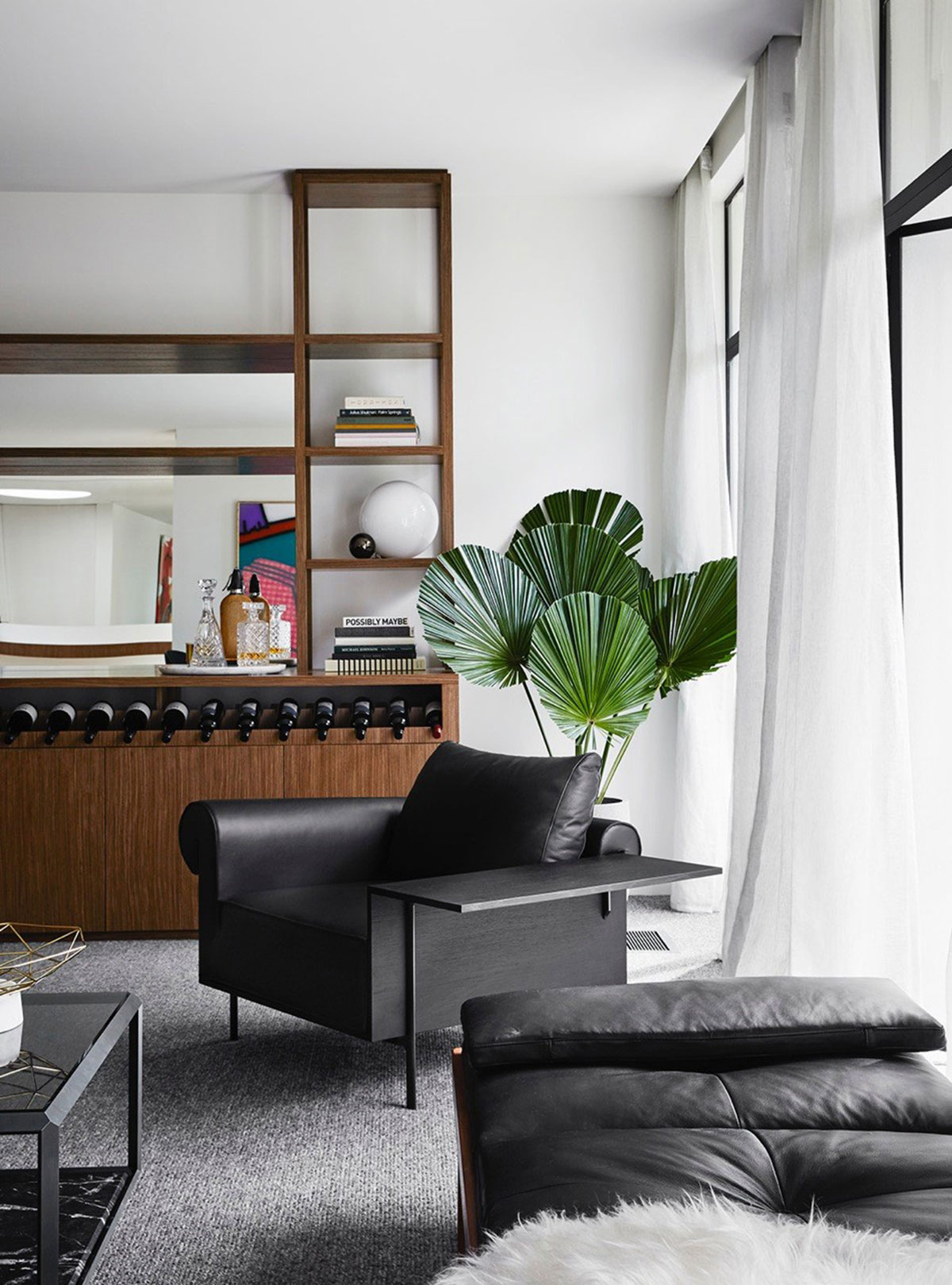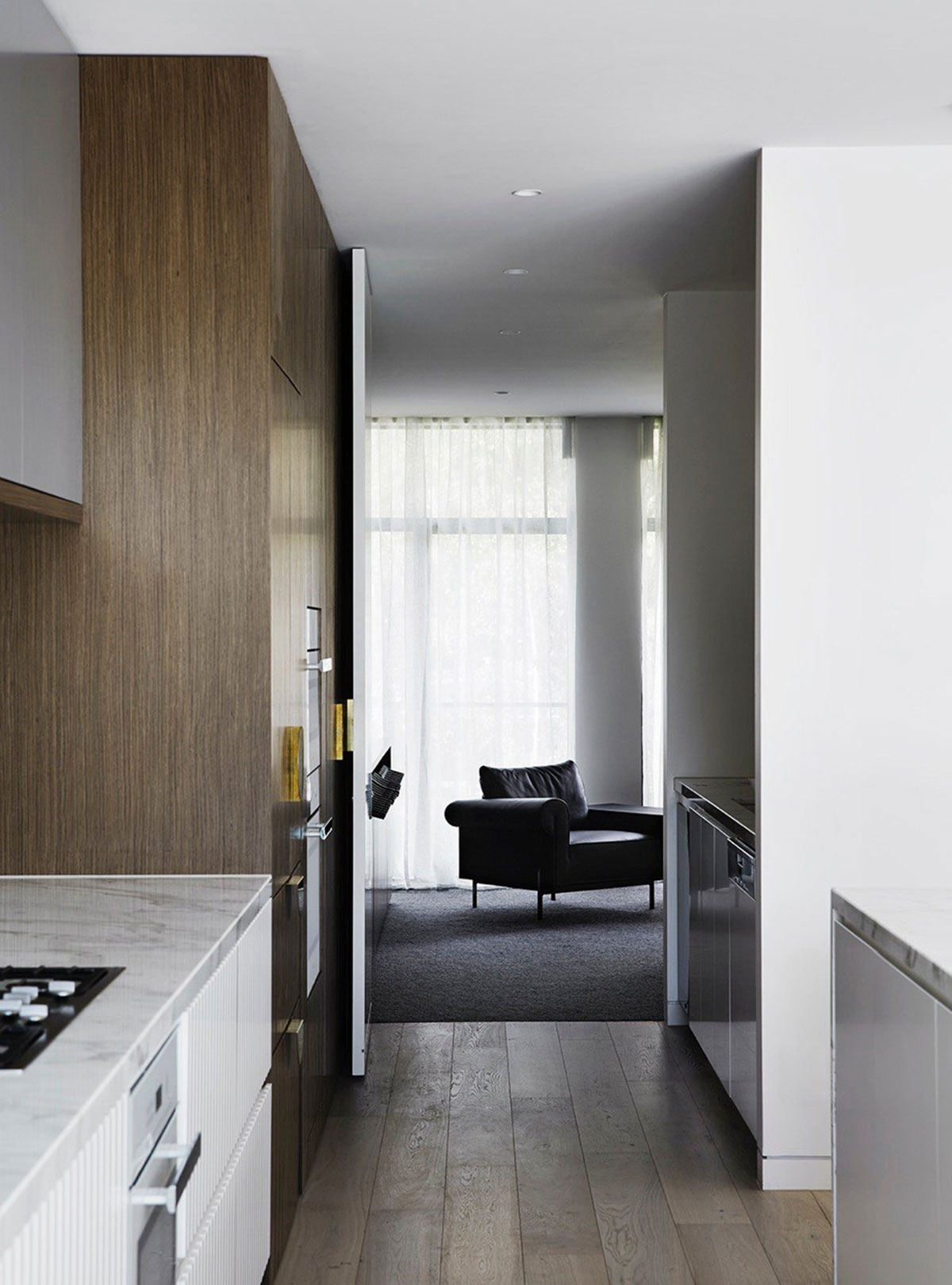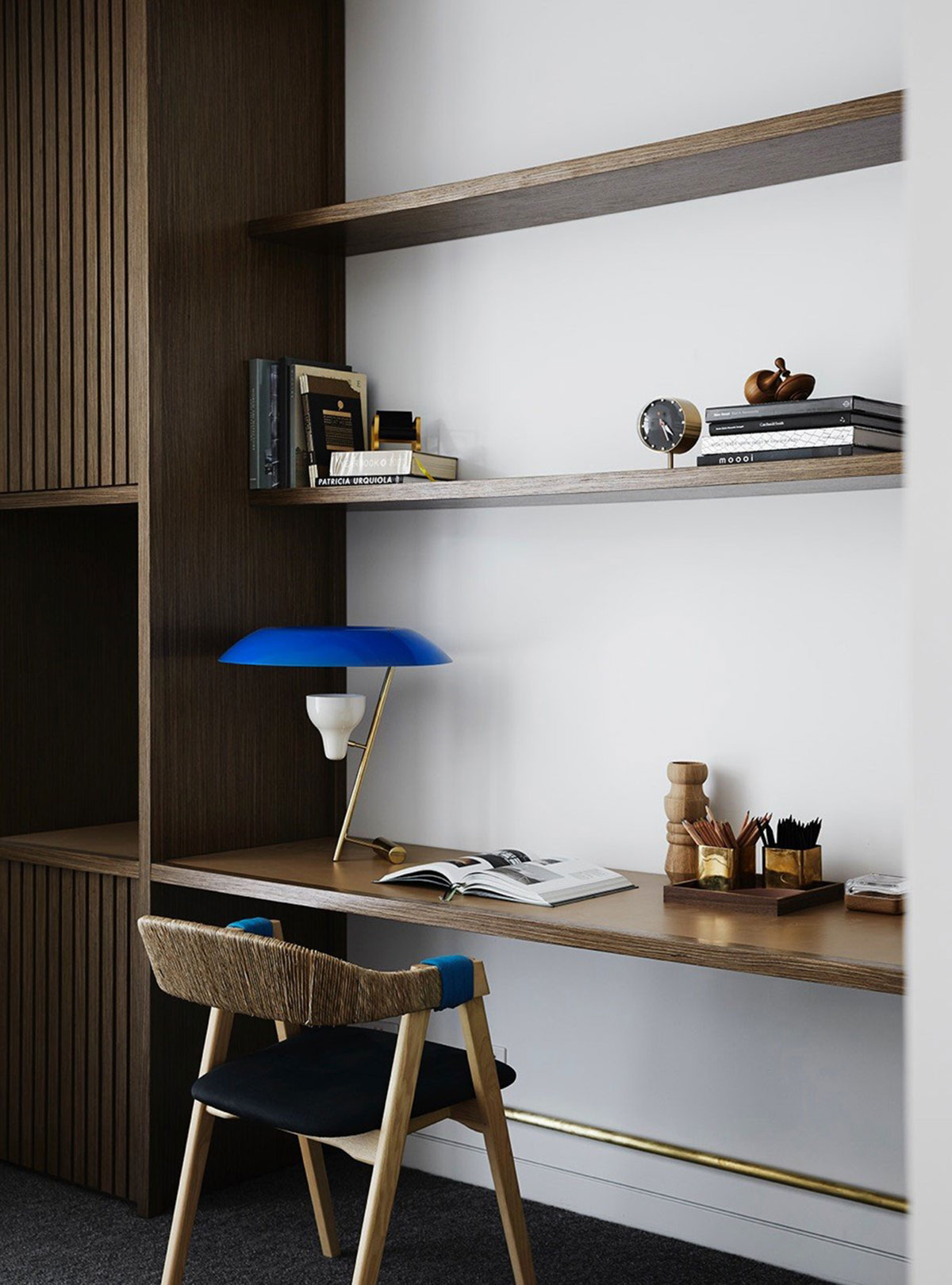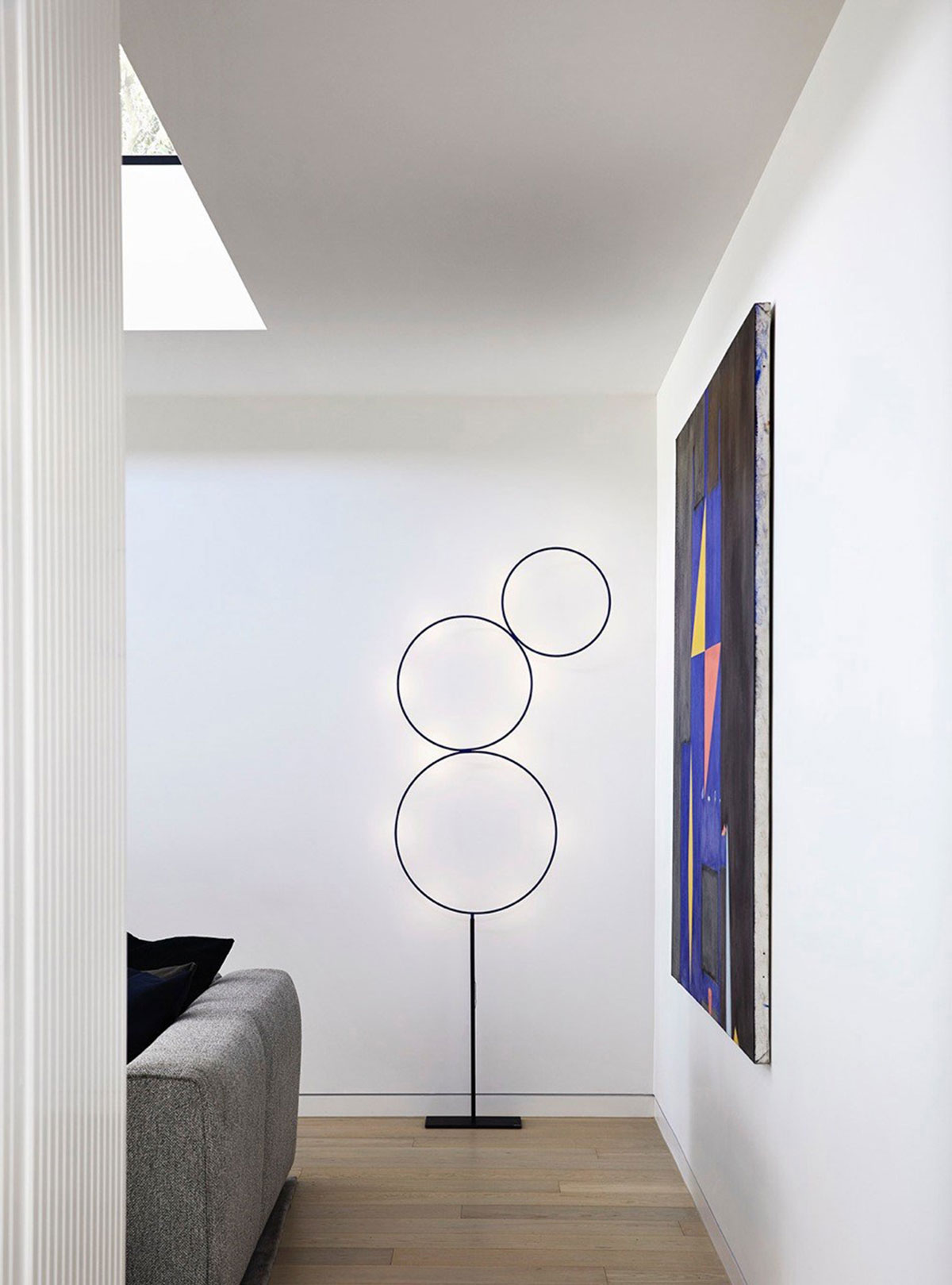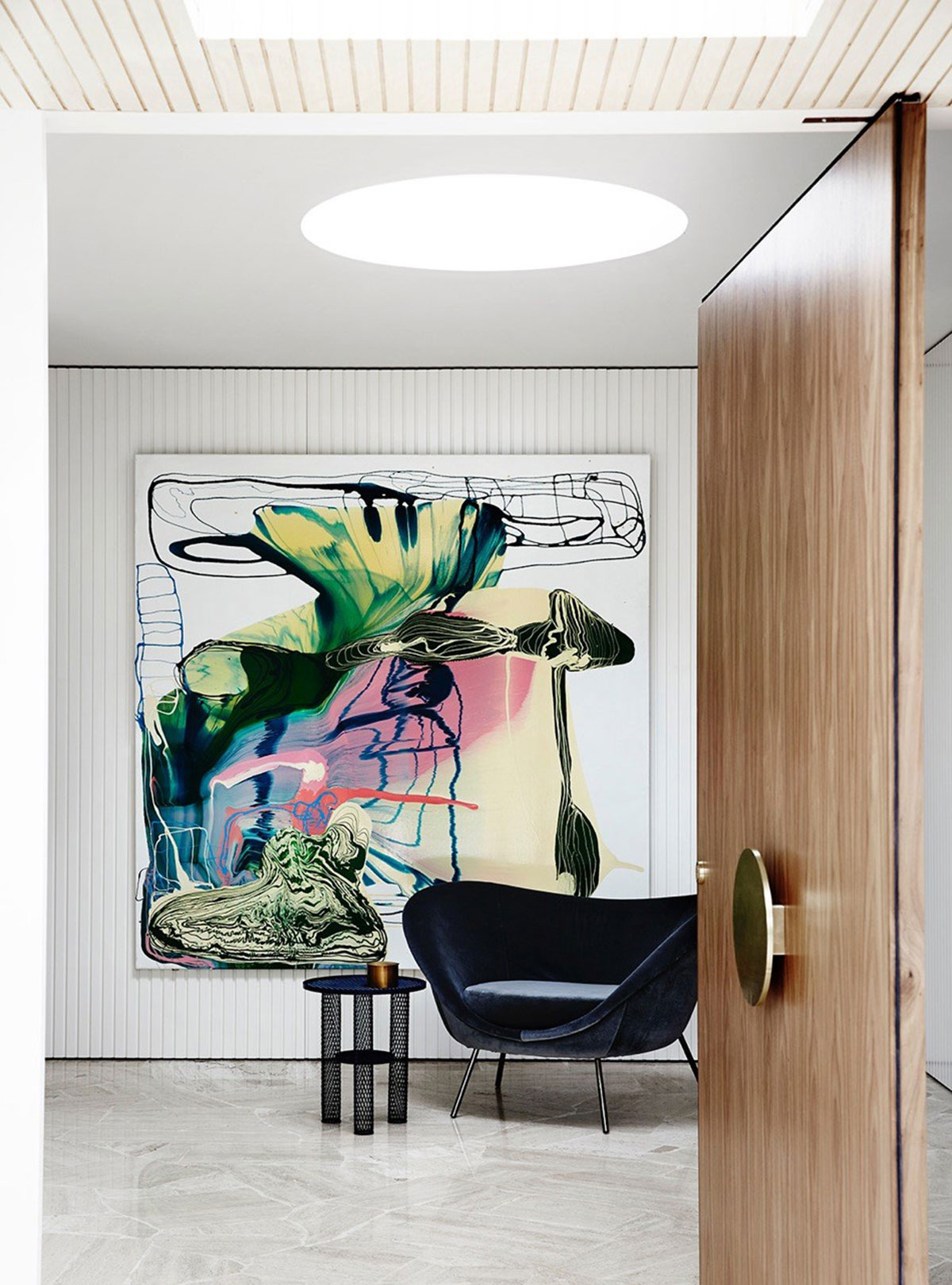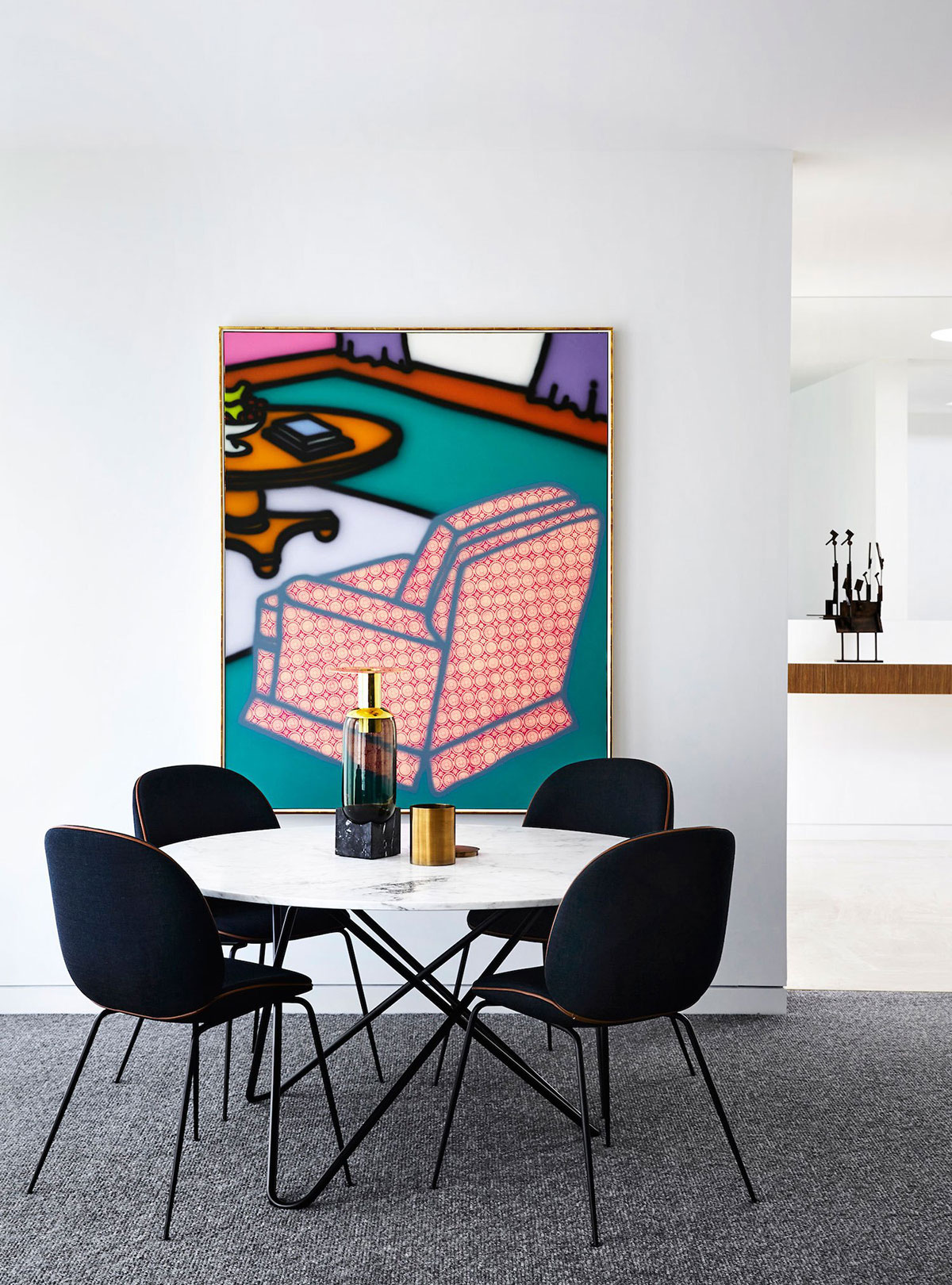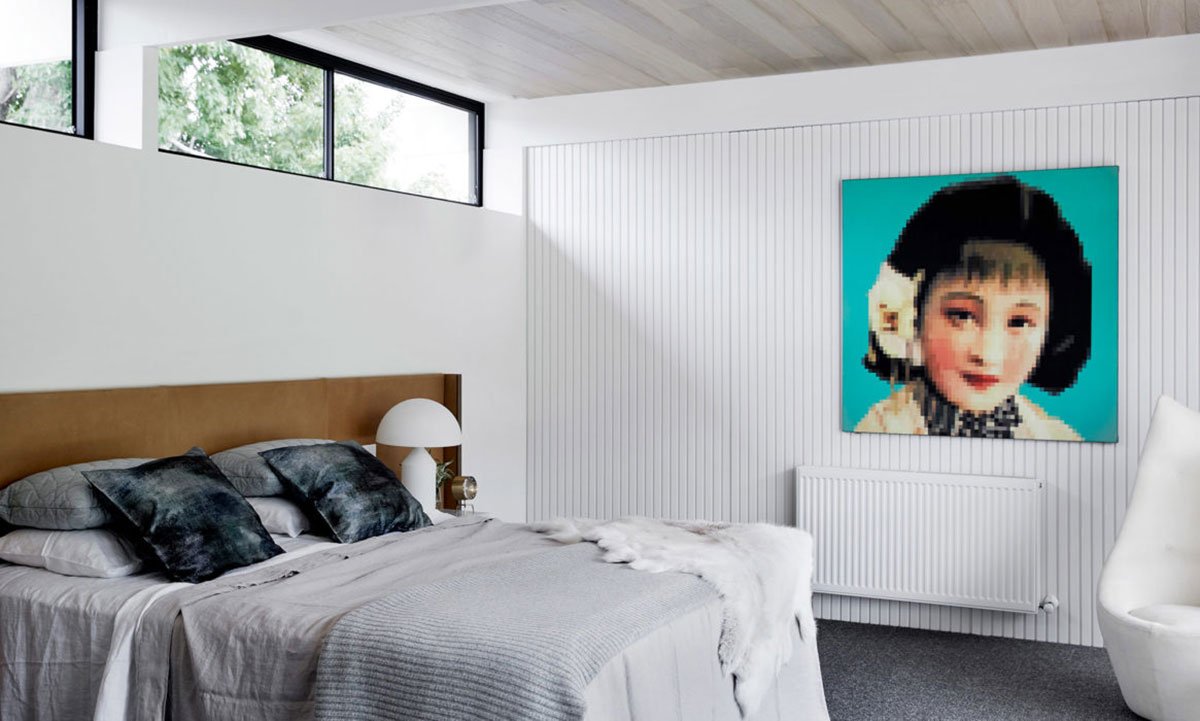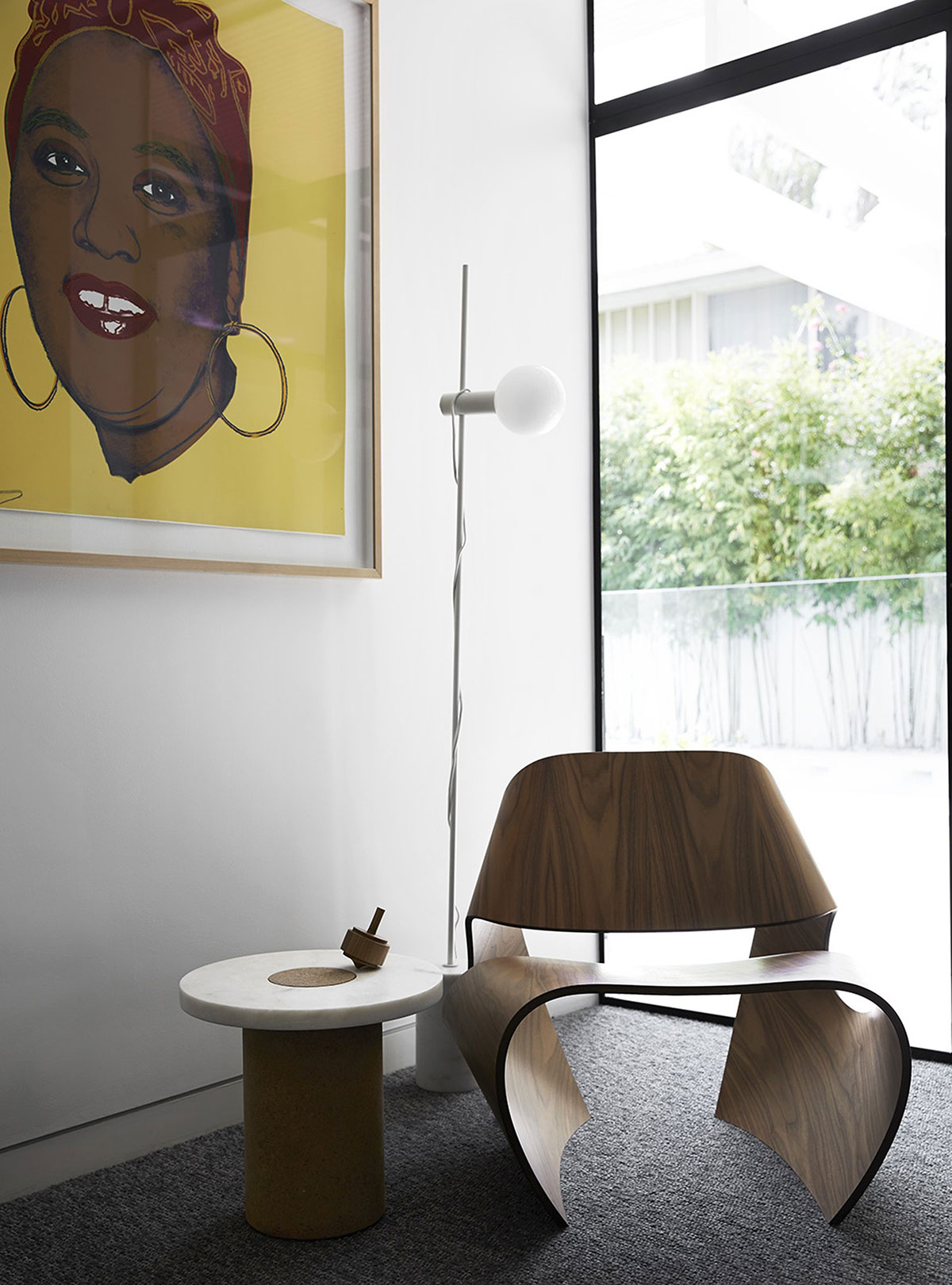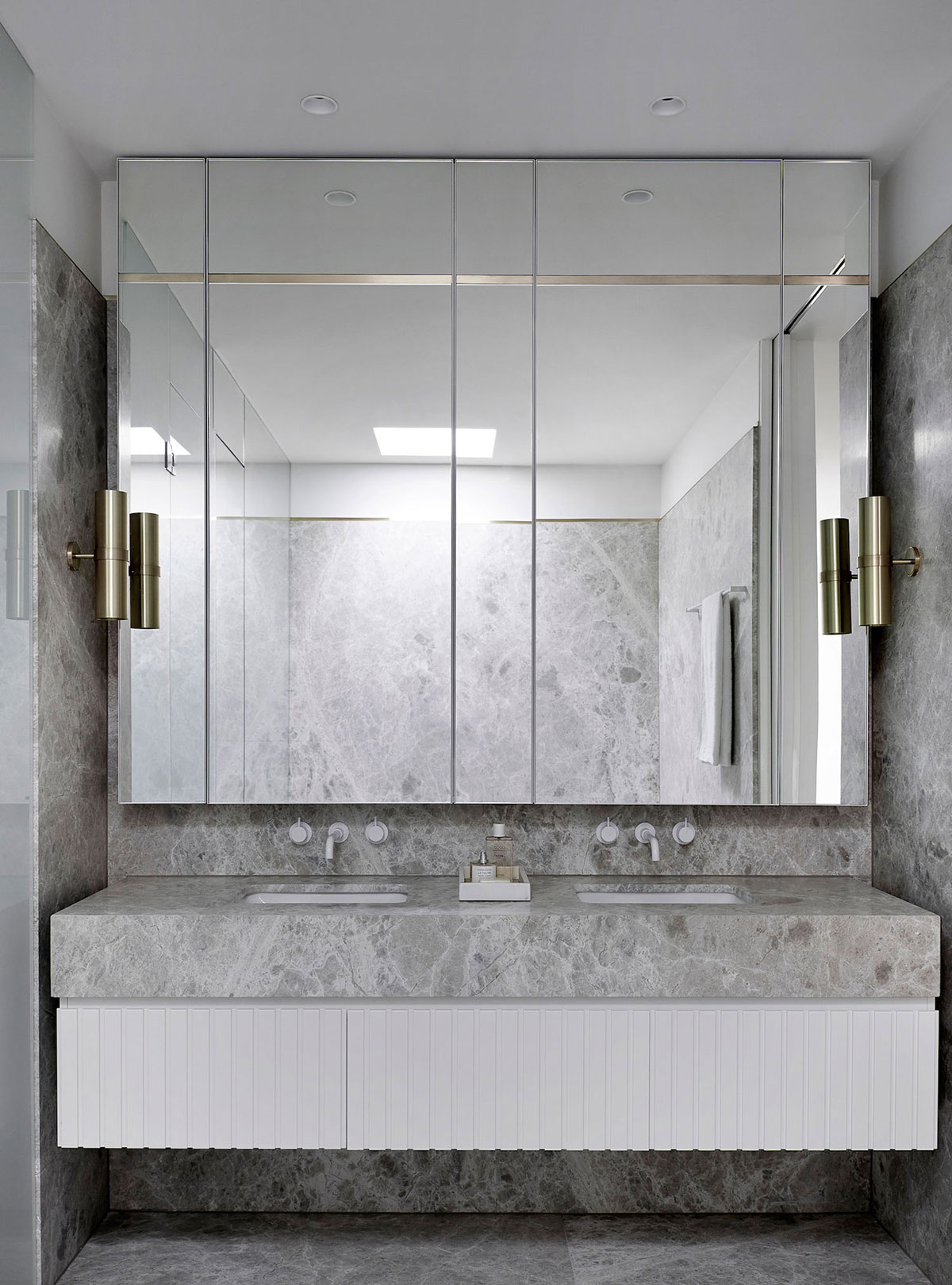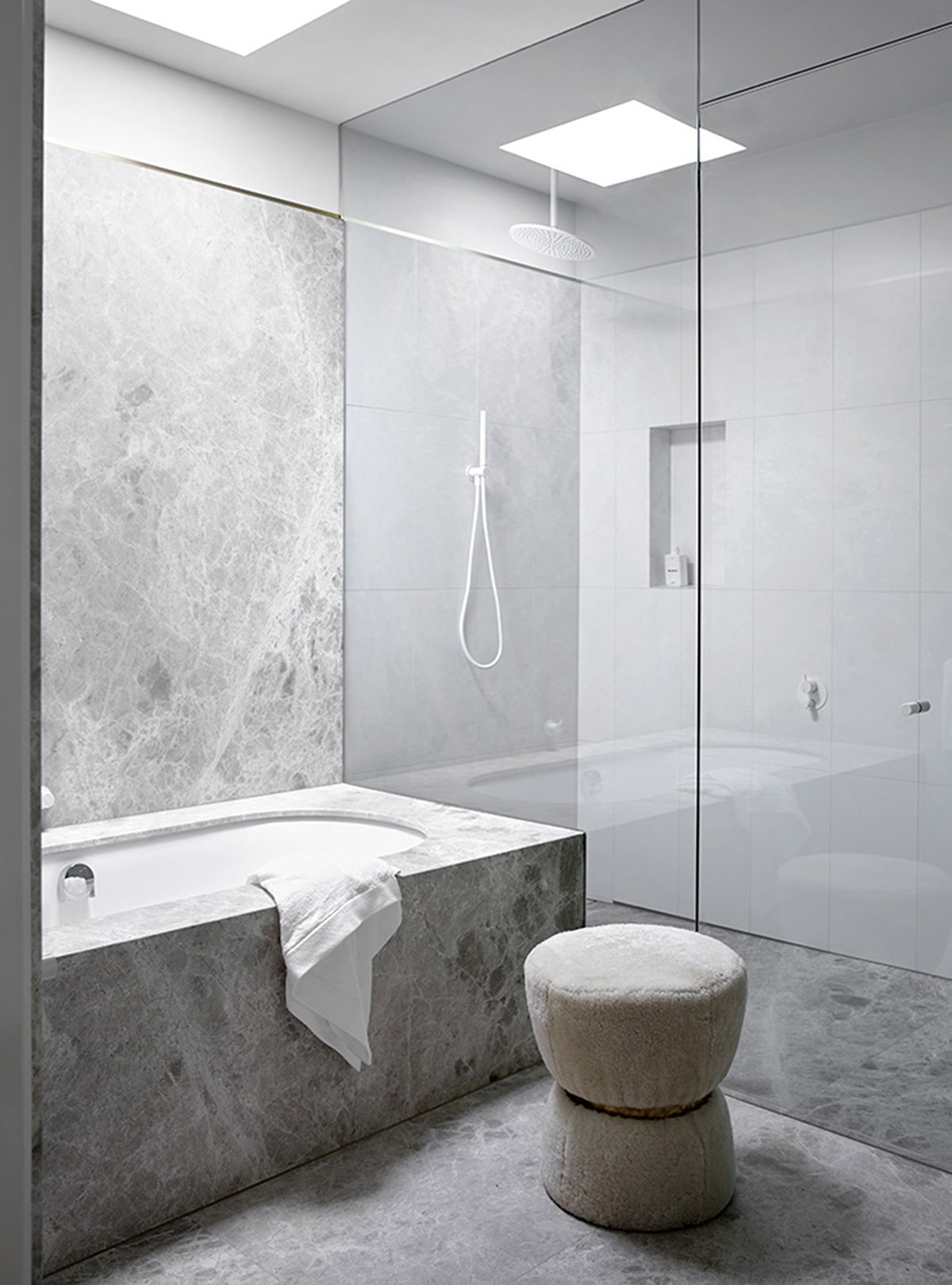 Architect: Ben Robertson. Interior Design: Mim Design. Photography: Sharyn Cairns.