Located just a stone throw away from the iconic Clovelly Beach, the Clovelly House designed by Mark Shapiro Architects was built with luxury on top of their checklist. The house features a modern structure with the concept for a solid, robust exterior as a shelter from it's coastal location and rigid western sun. The lavish house is home to a young couple with a baby and another on the way. Let's take a quick tour..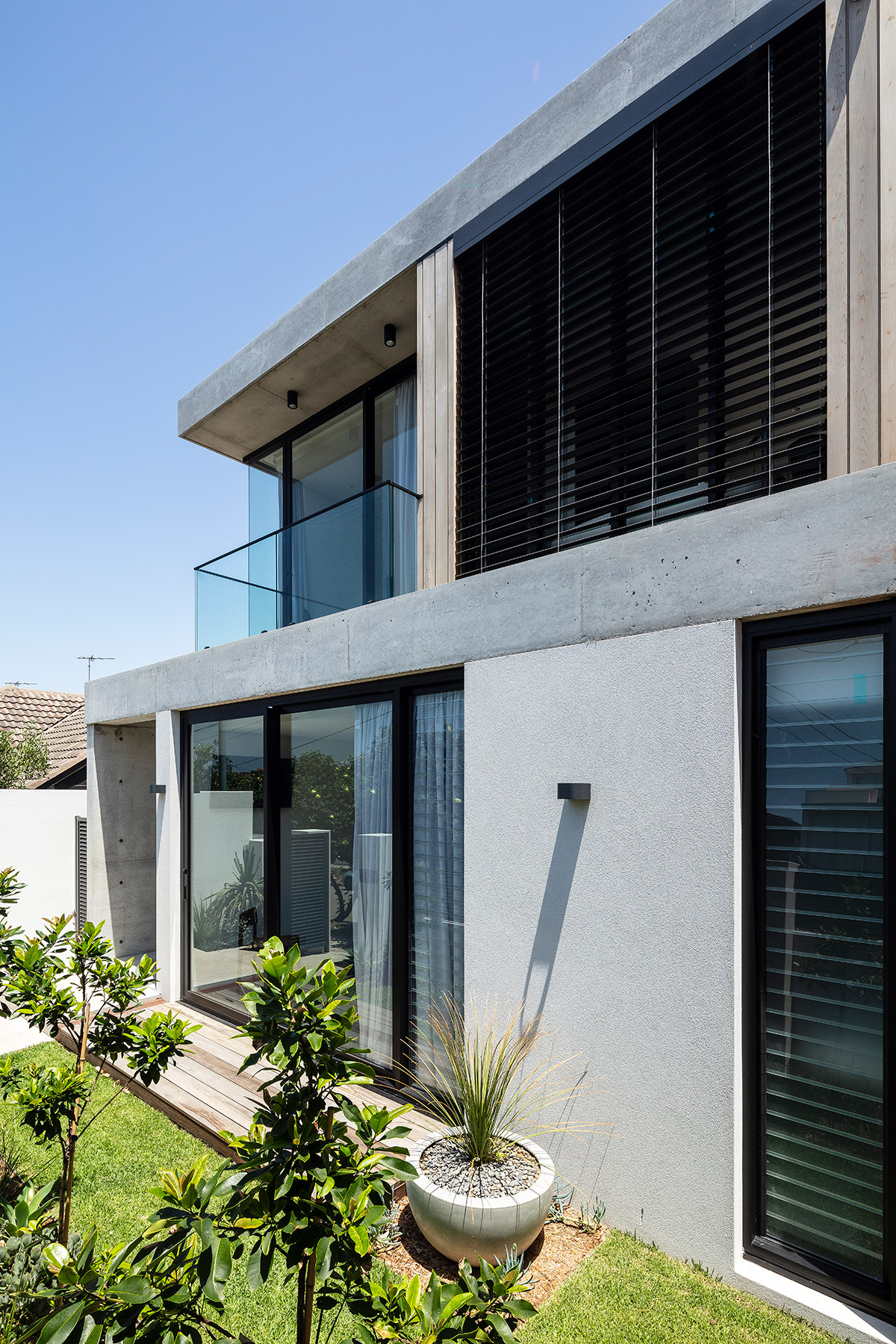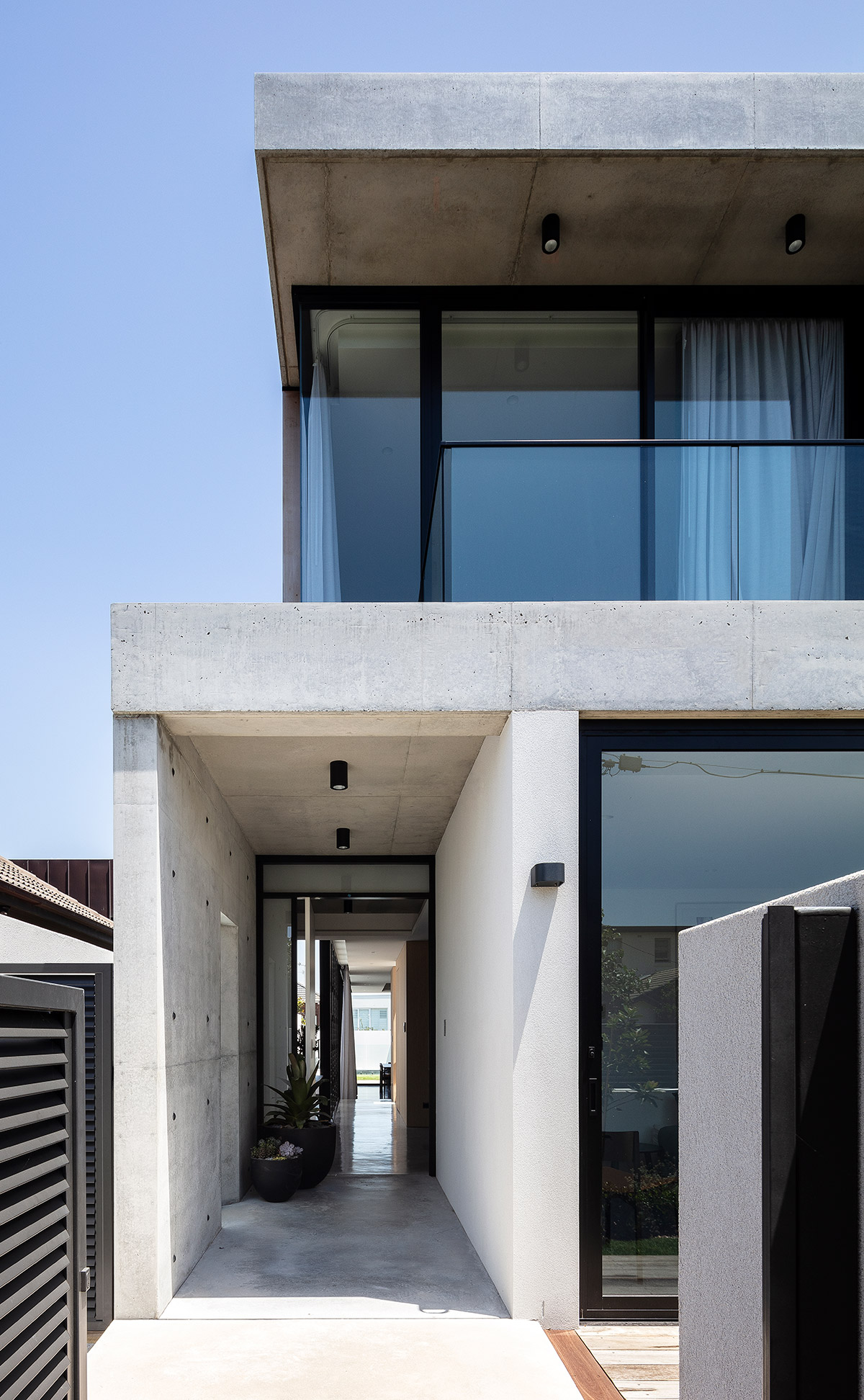 The beautiful off-form concrete entrance with its perfect mix of materials is a stunning way to enter the home with the illusion of a floating design.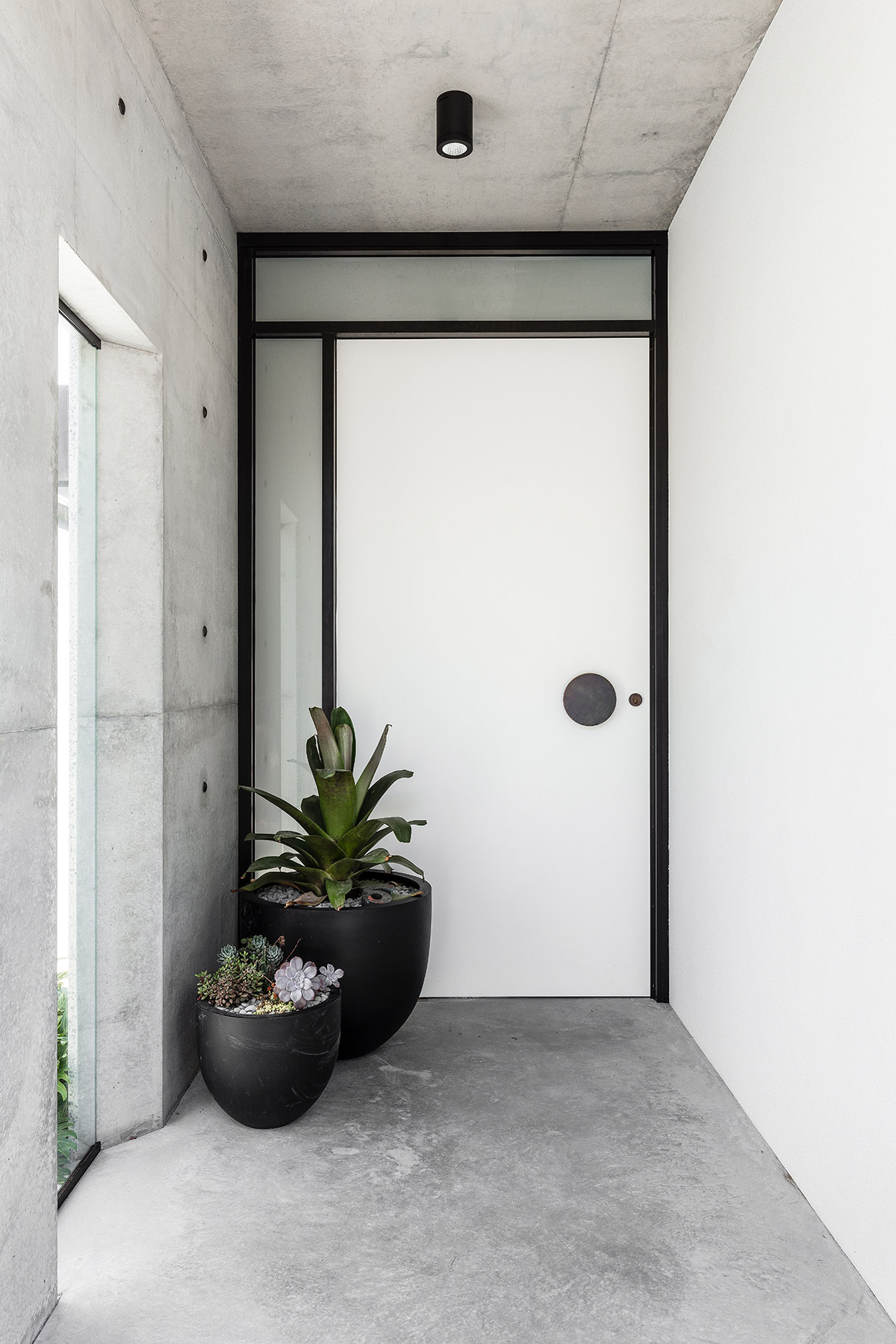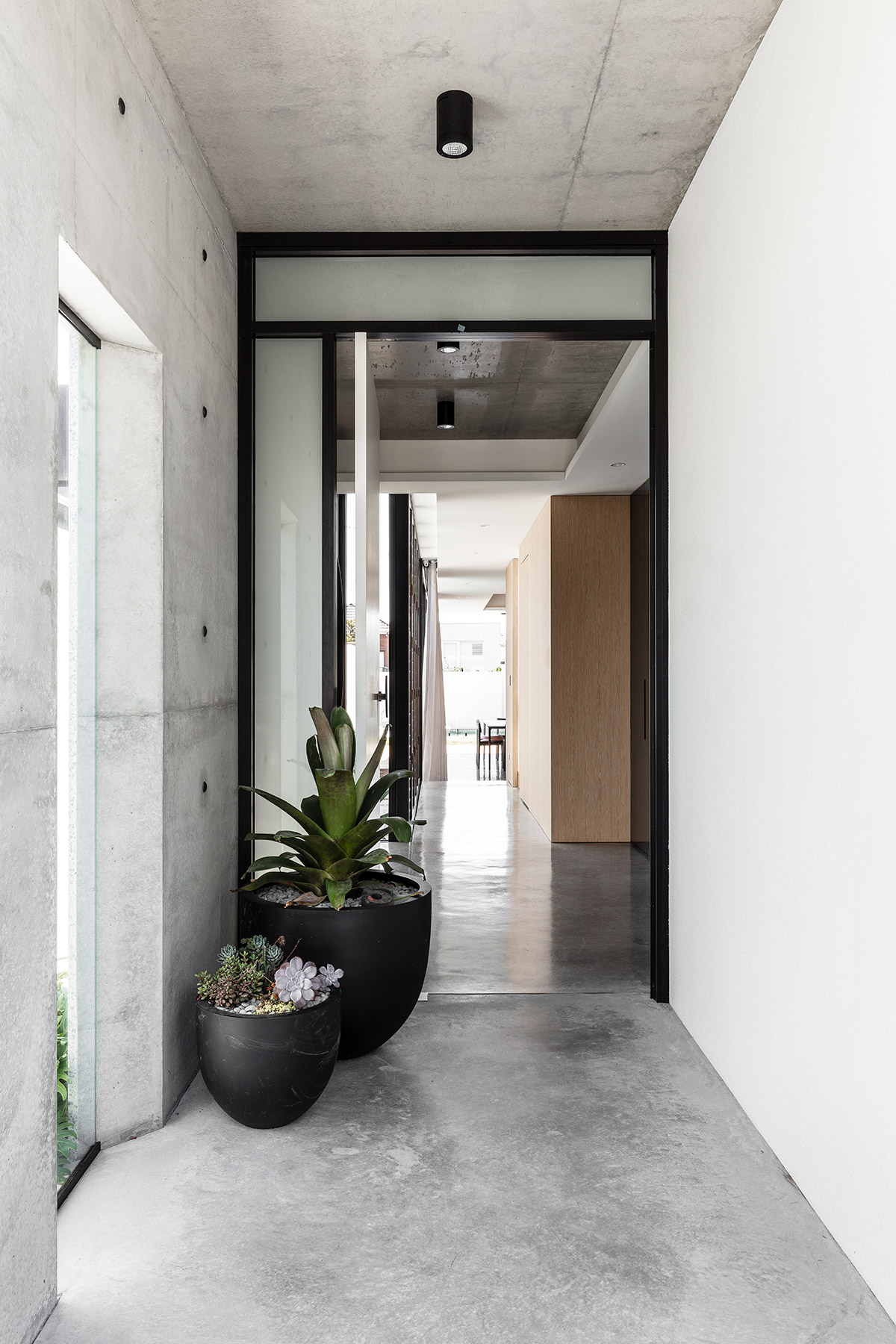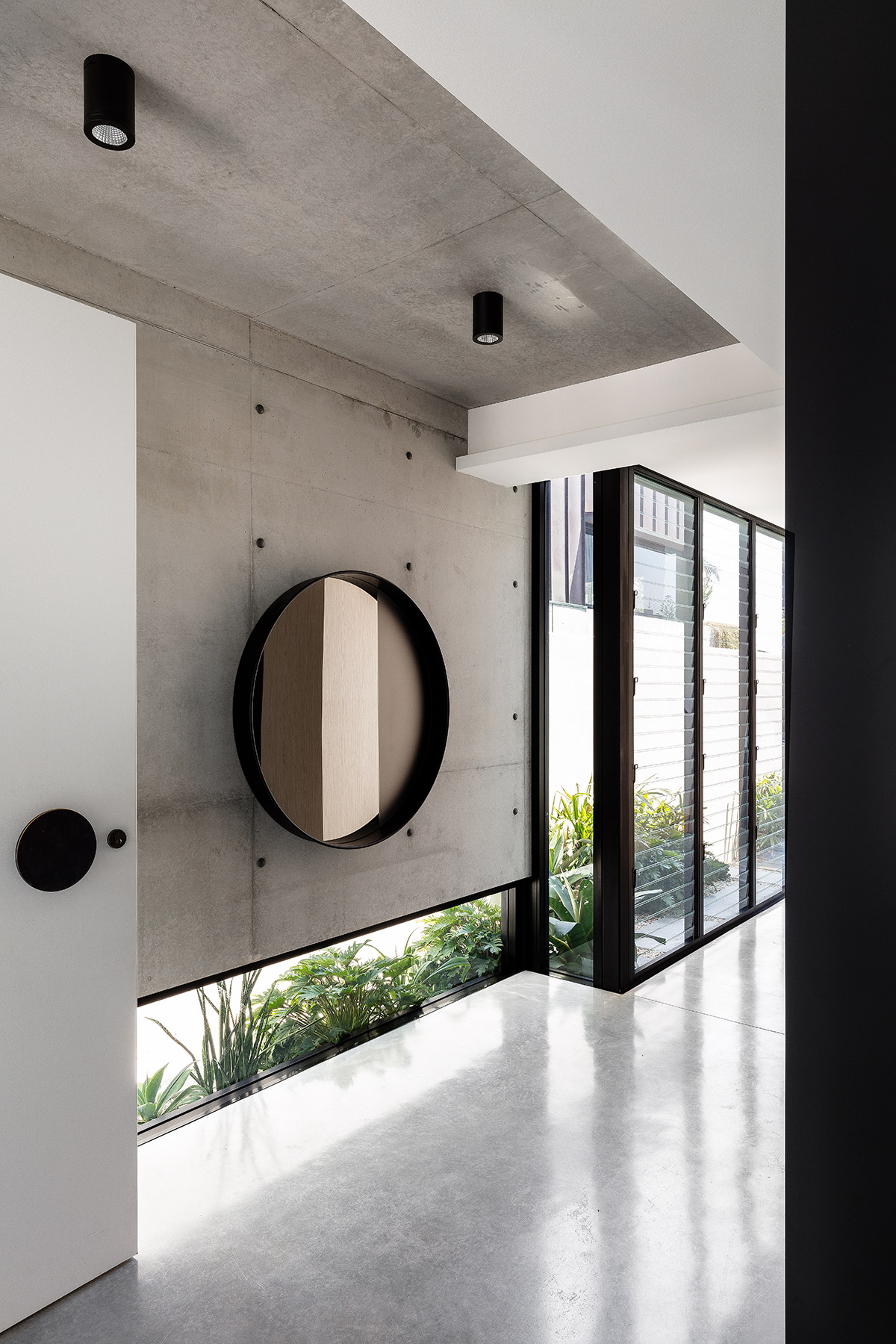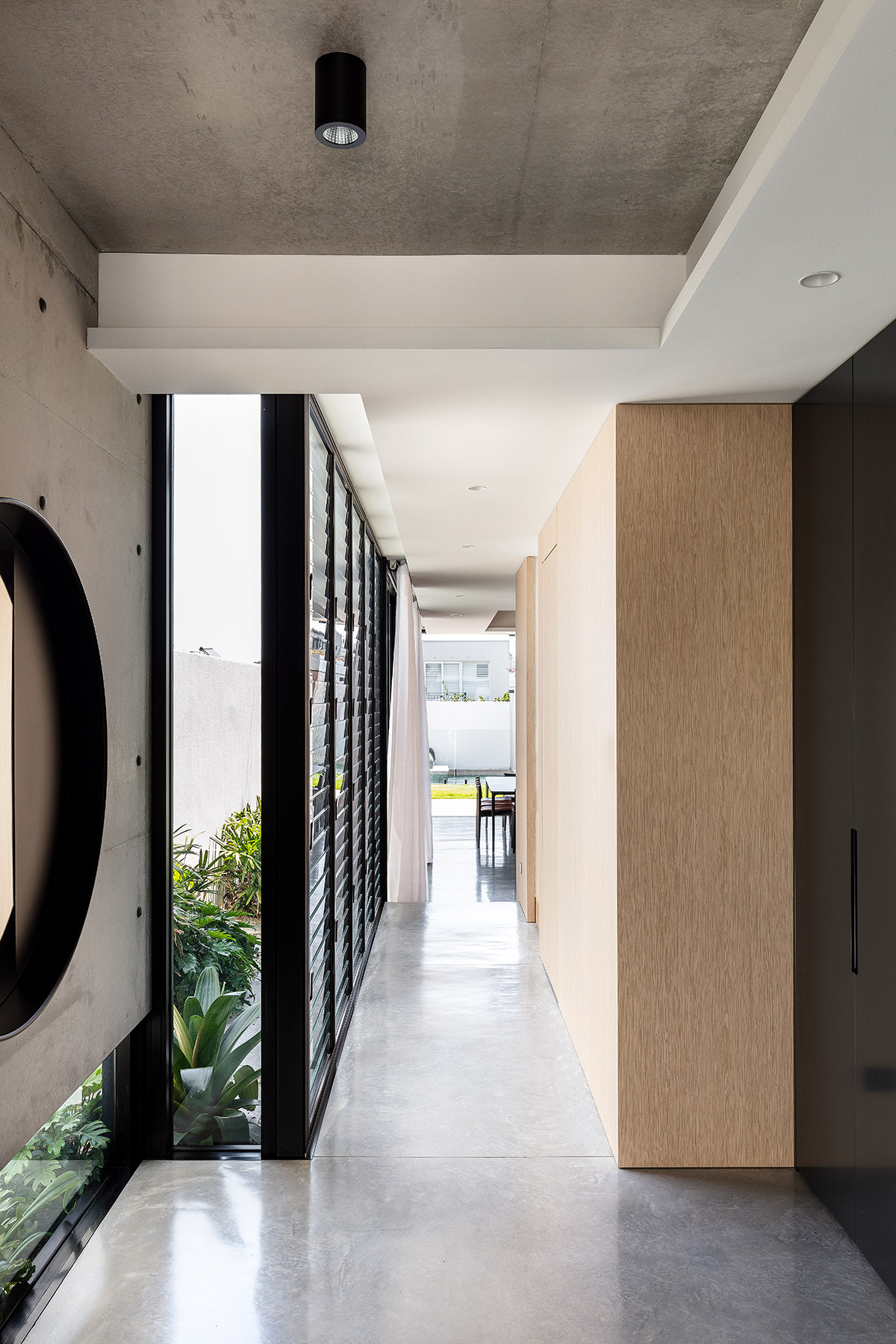 Completed in 2018, this modern luxury home was built from the ground up with clean lines and robust, natural external materials. The house consists of four spacious bedrooms over two levels, a cinema room, a double garage and pool off a rear laneway which looks absolutely rad! The combination of luxurious elements in the various rooms adds up to the structure's unique flair from the inside out.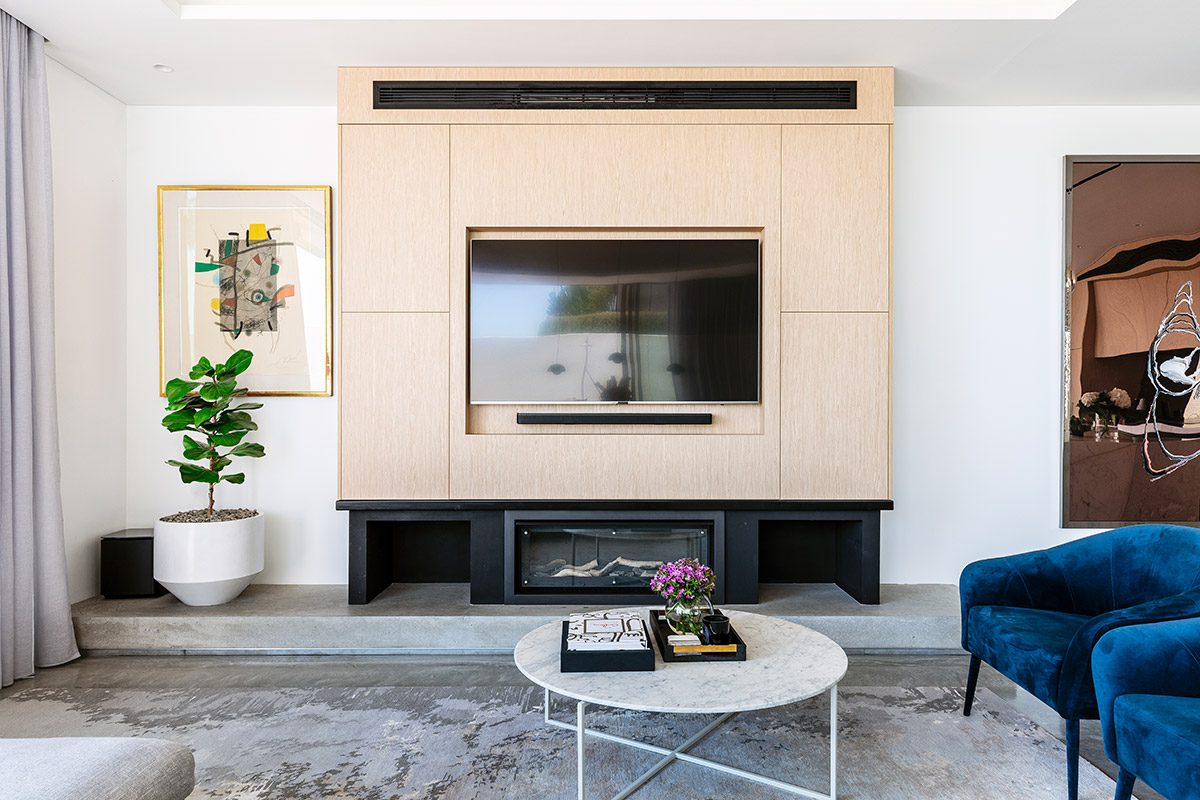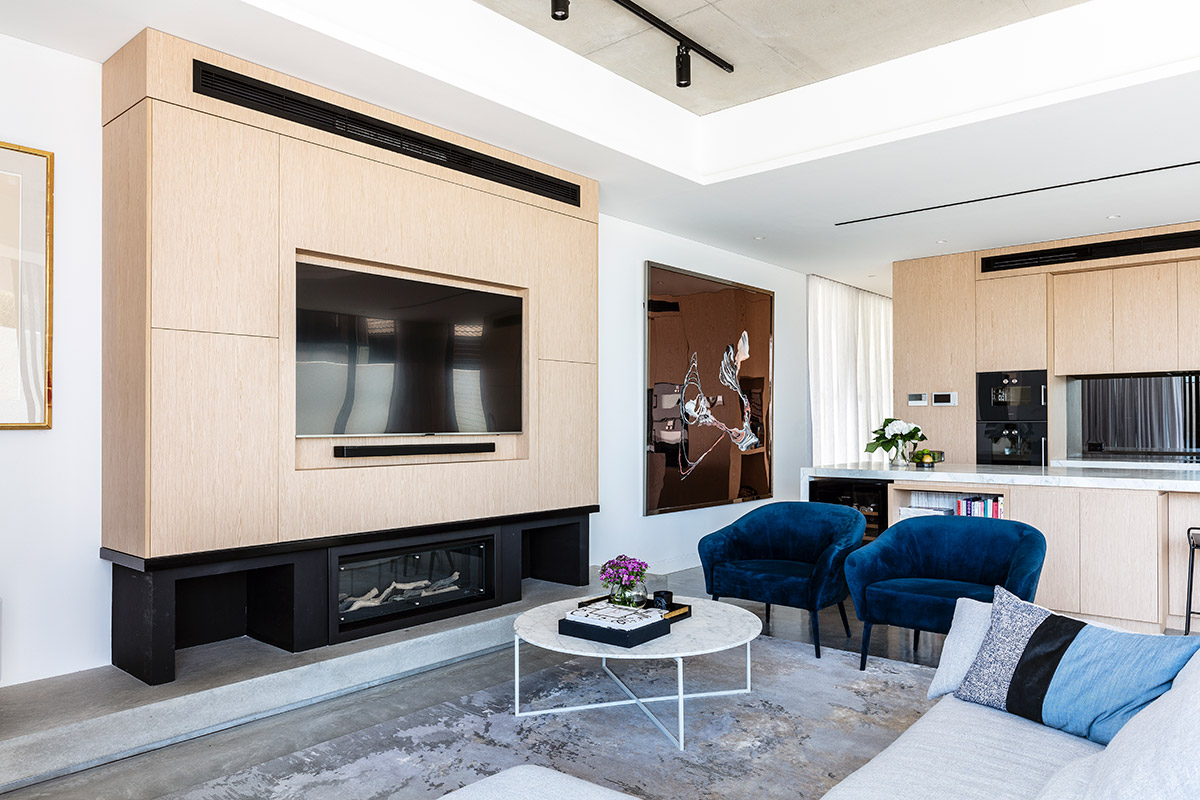 A well-lit open plan living, kitchen, dining gives us all the envy with panoramic views to the outside through clear glass panels.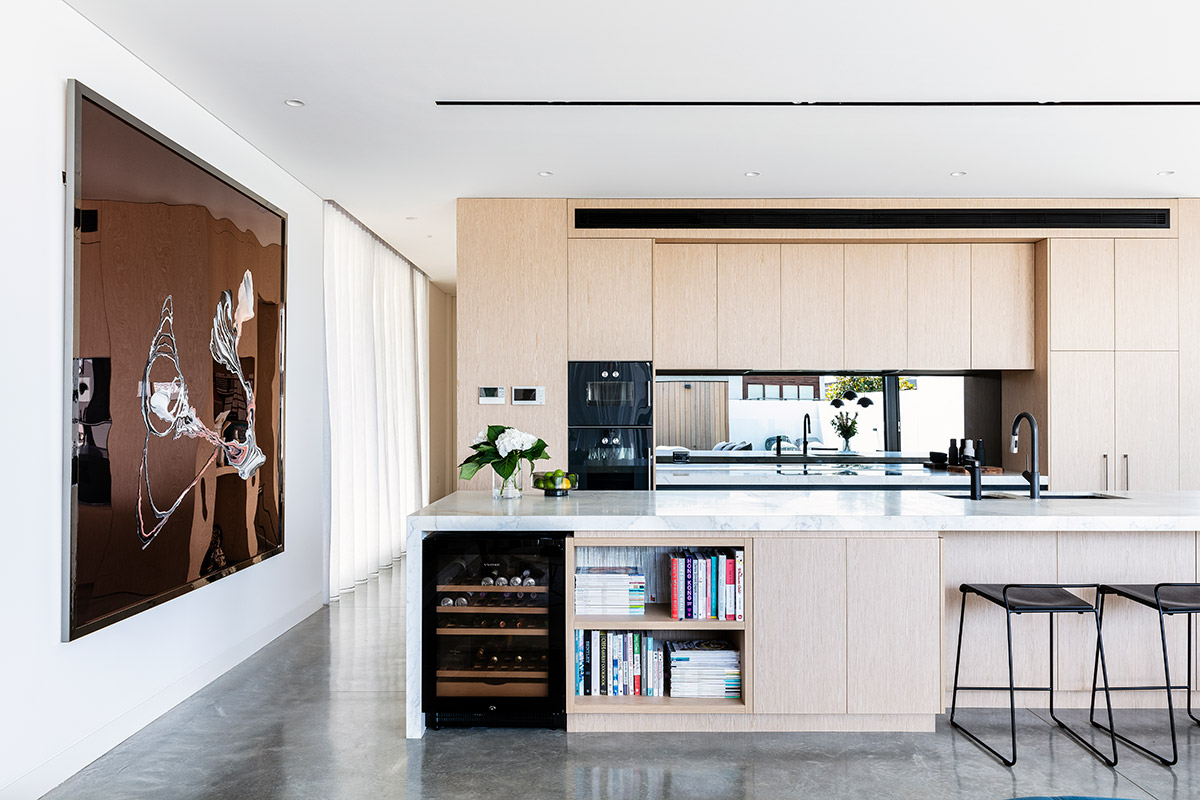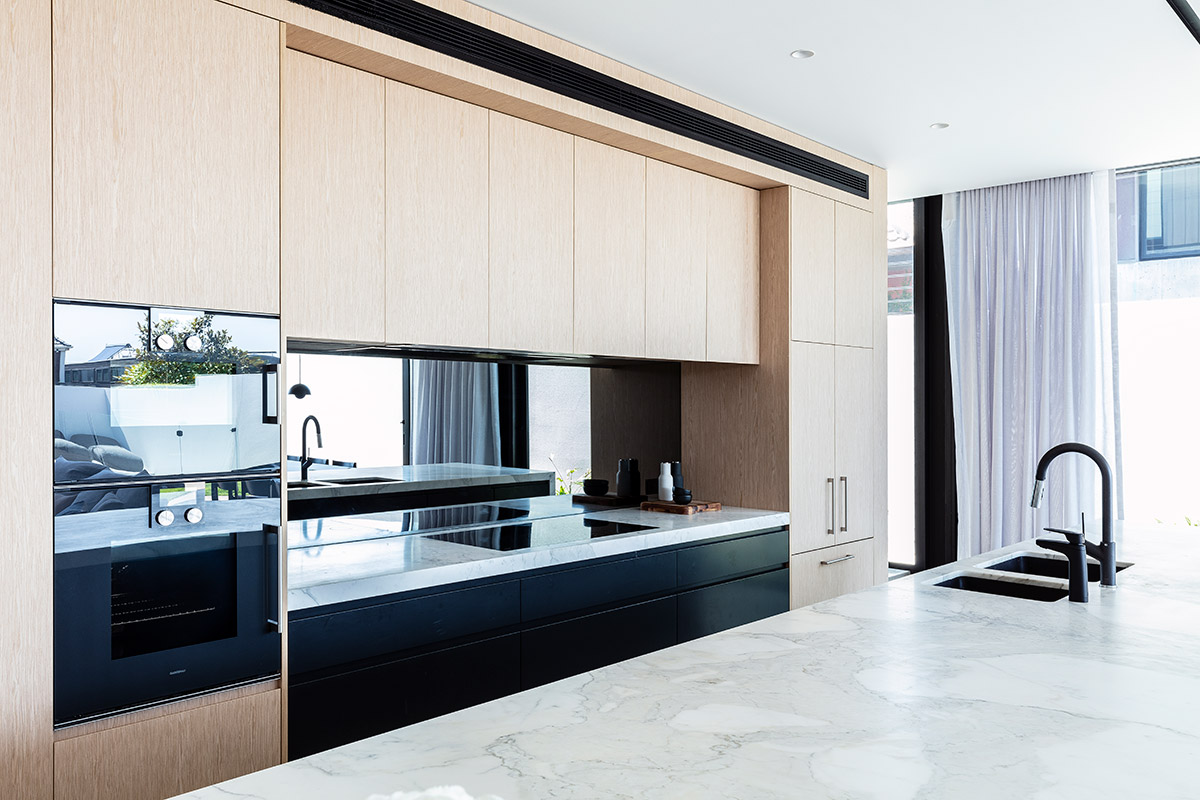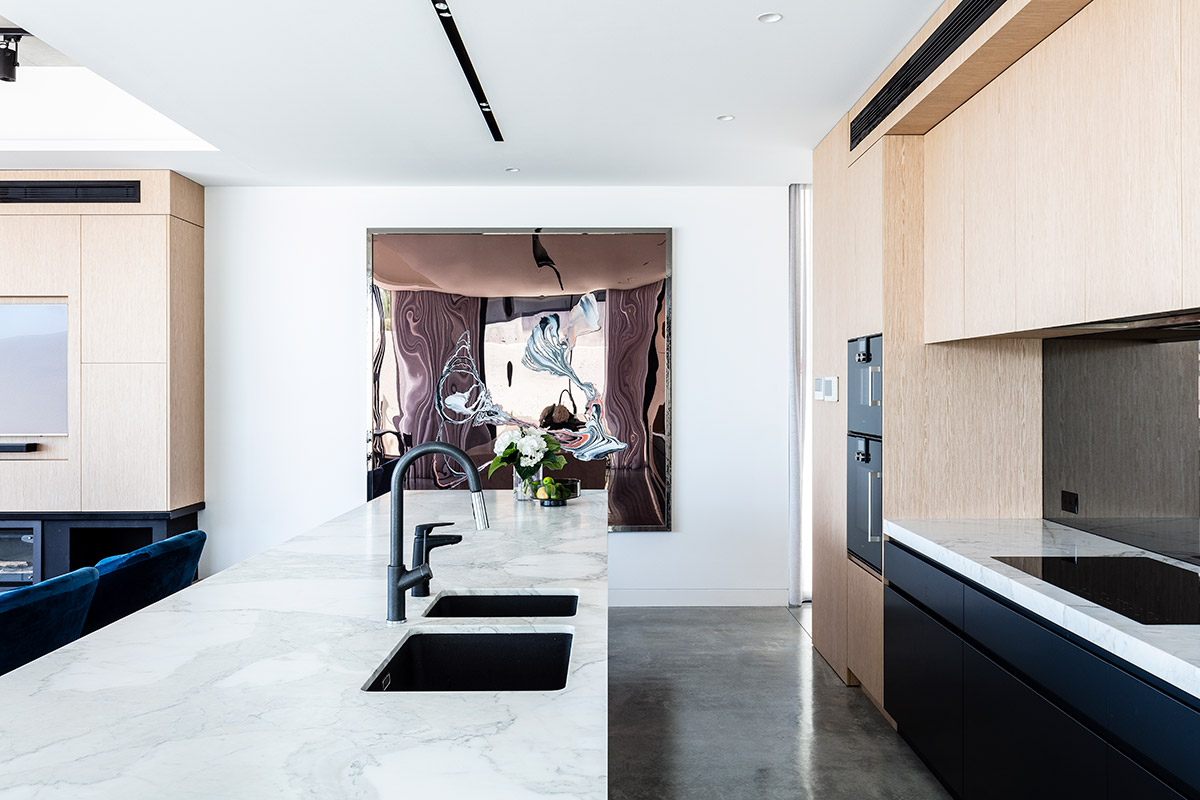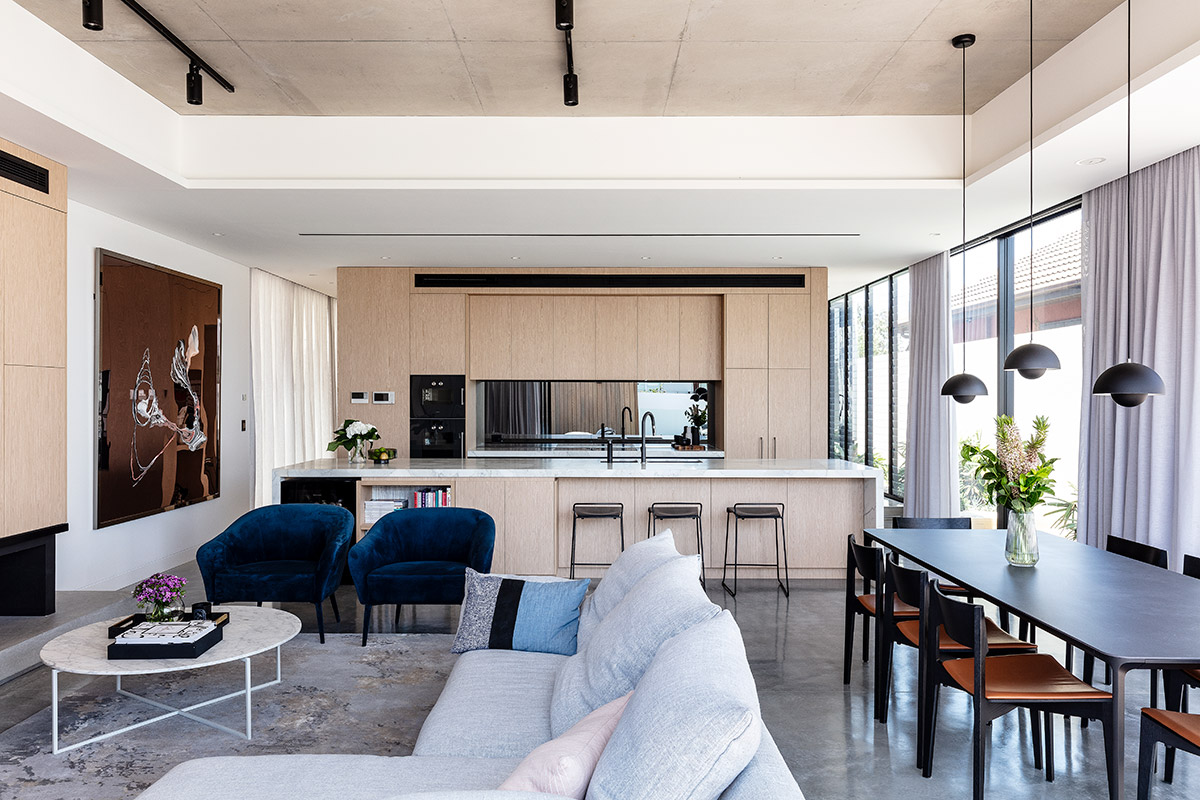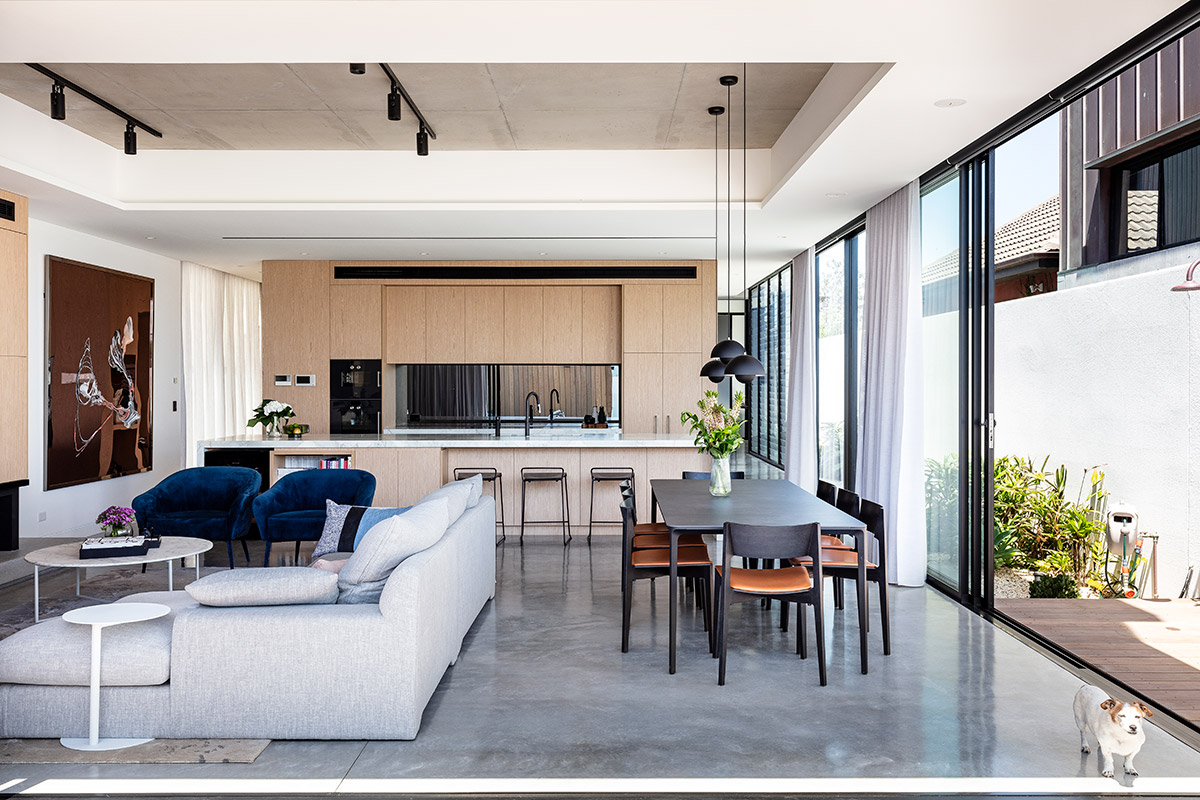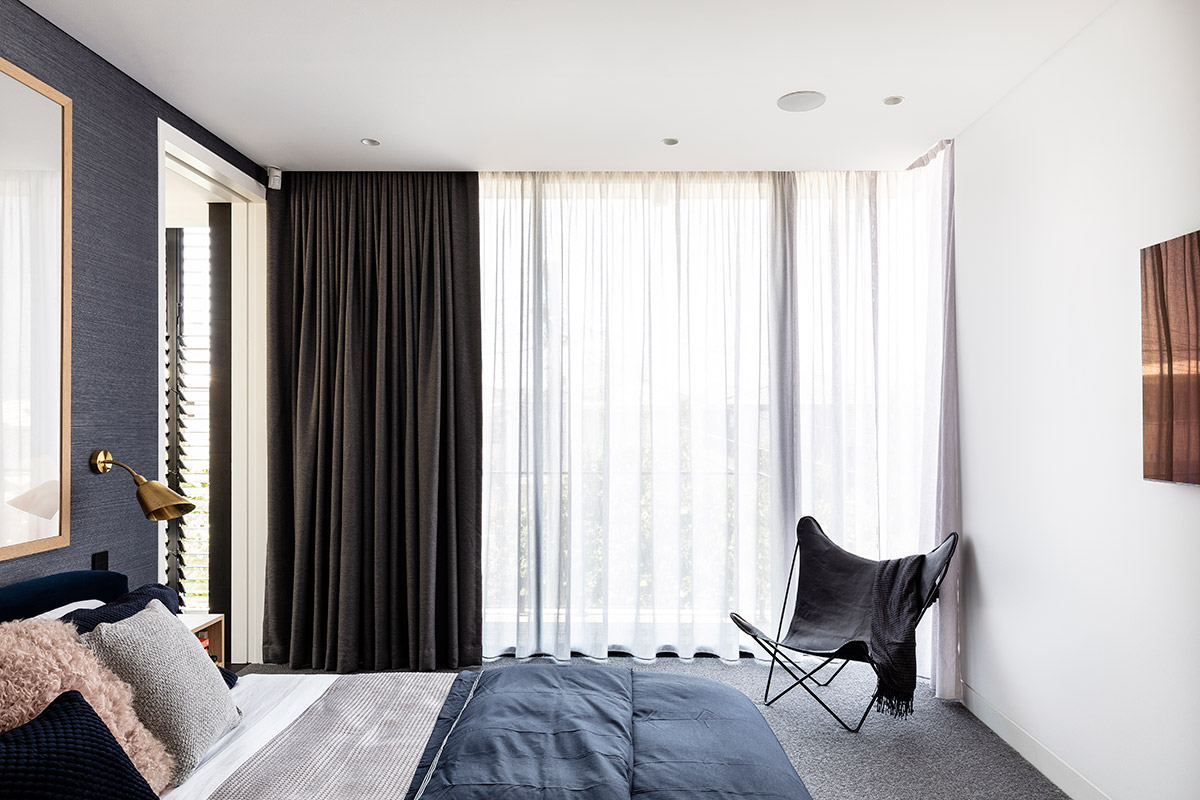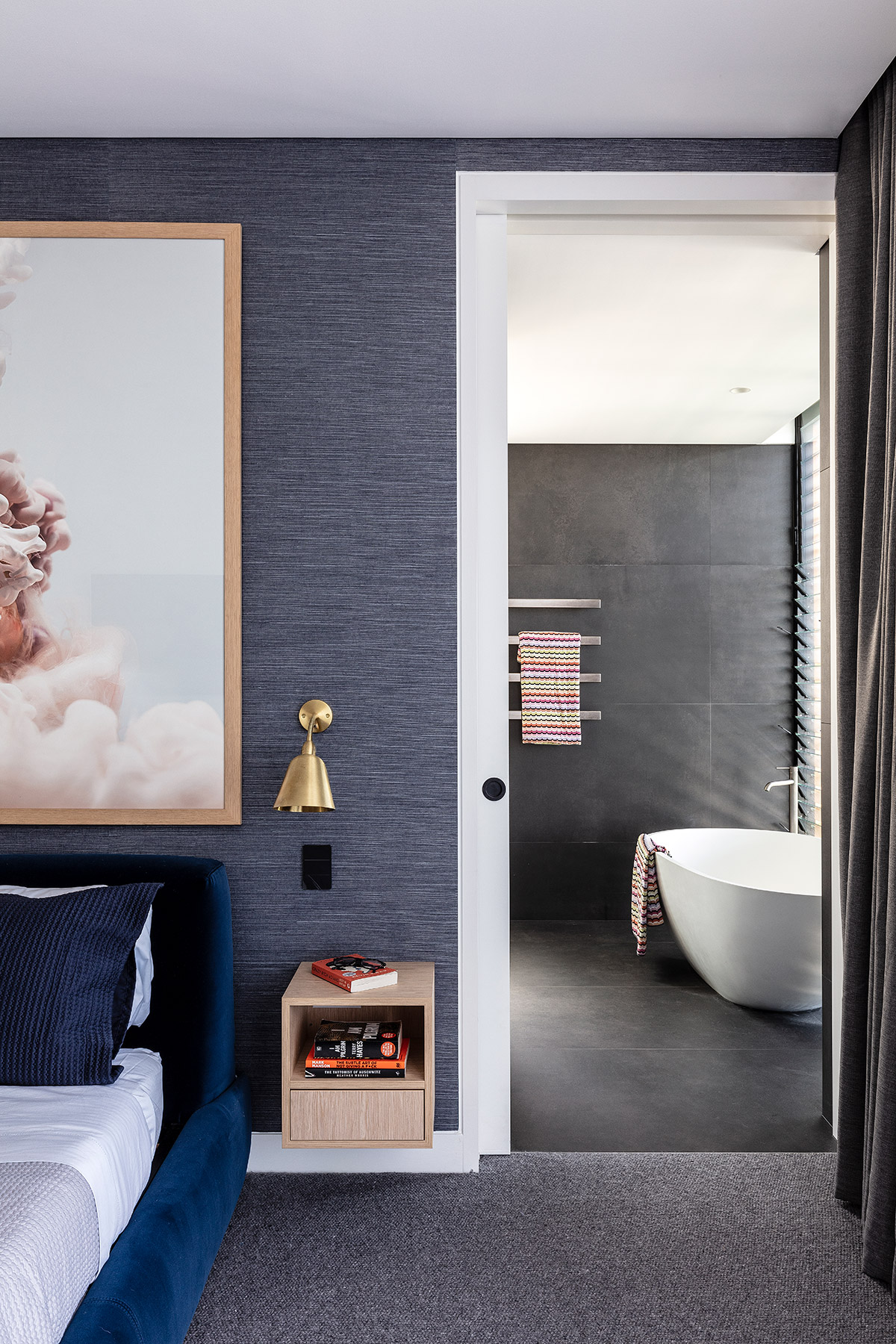 The cute and adorable kid's ensuite bathroom features light from a skylight and louvre window which illuminates the textured tiles.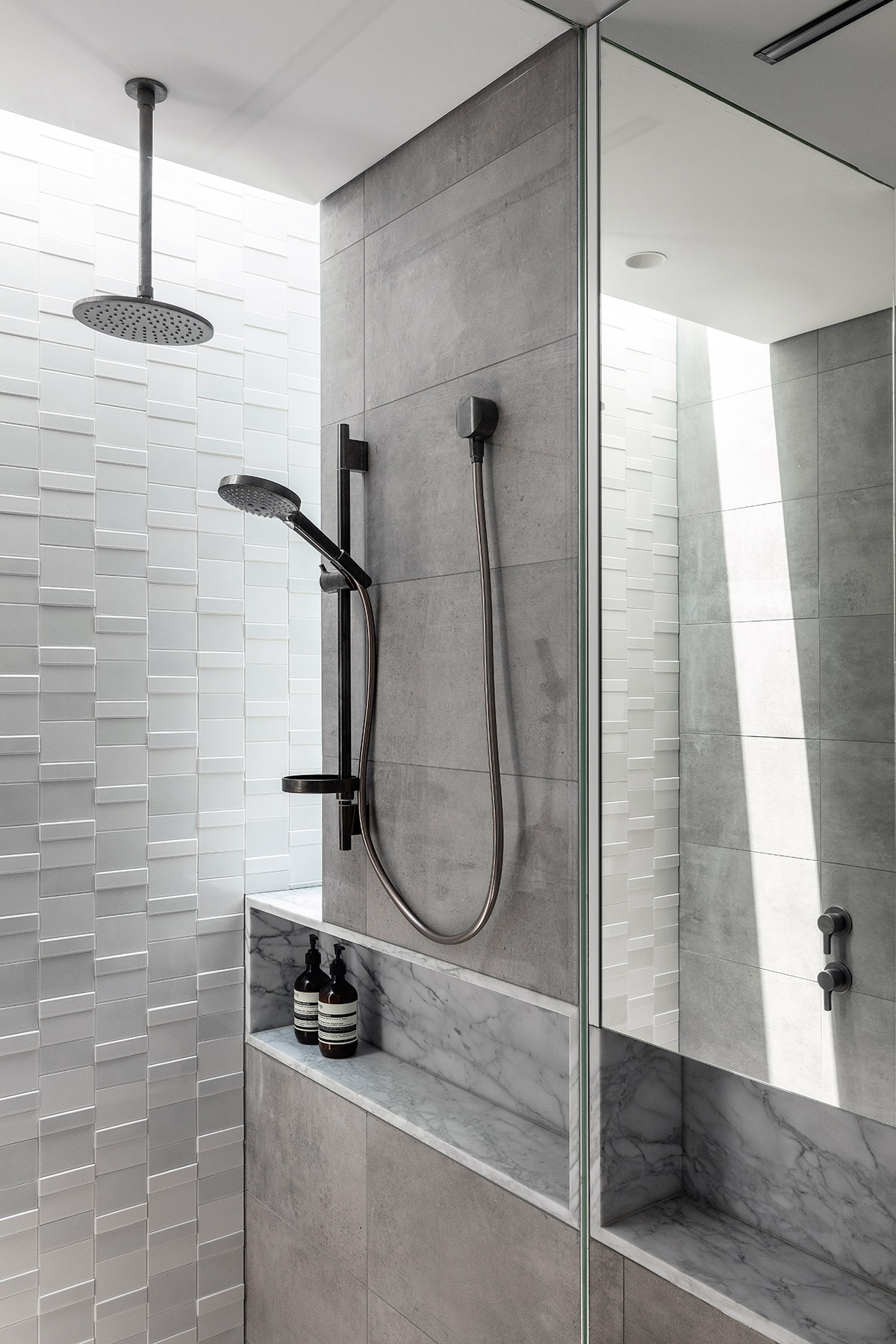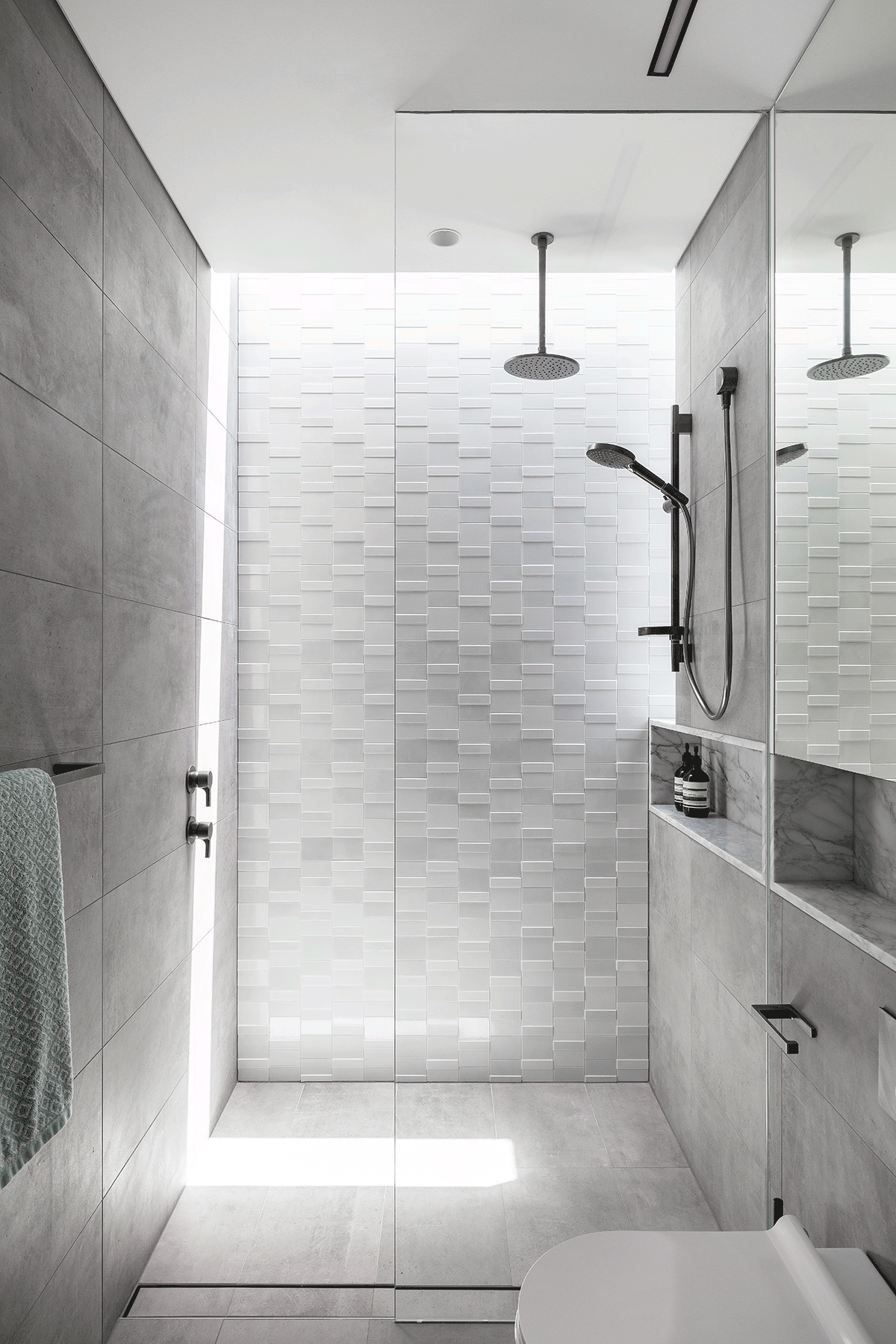 Inside the luxury home, the floor plan is bisected by a light-filled timber stairwell with stucco walls and skylight which separates the master suite from the children's rooms.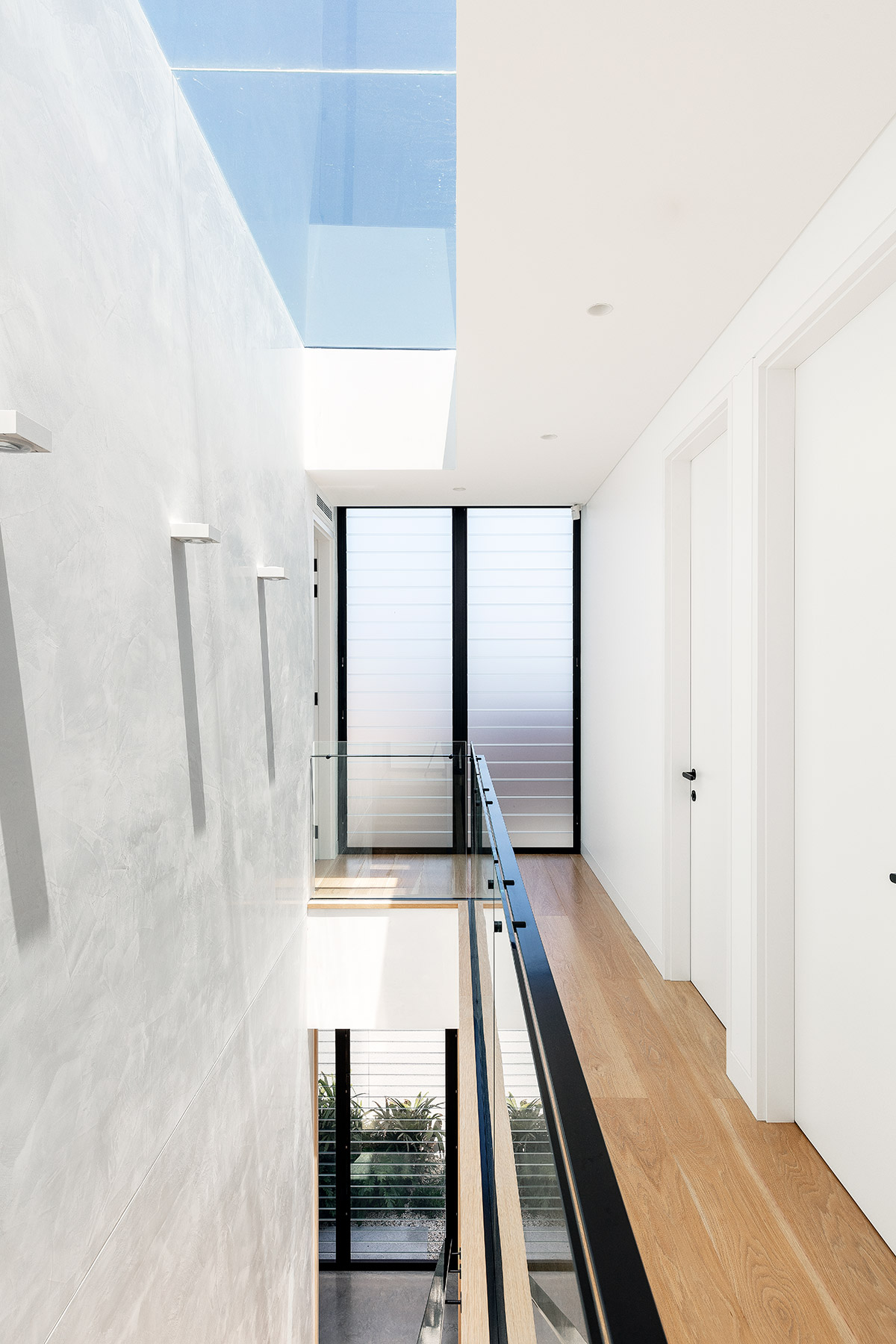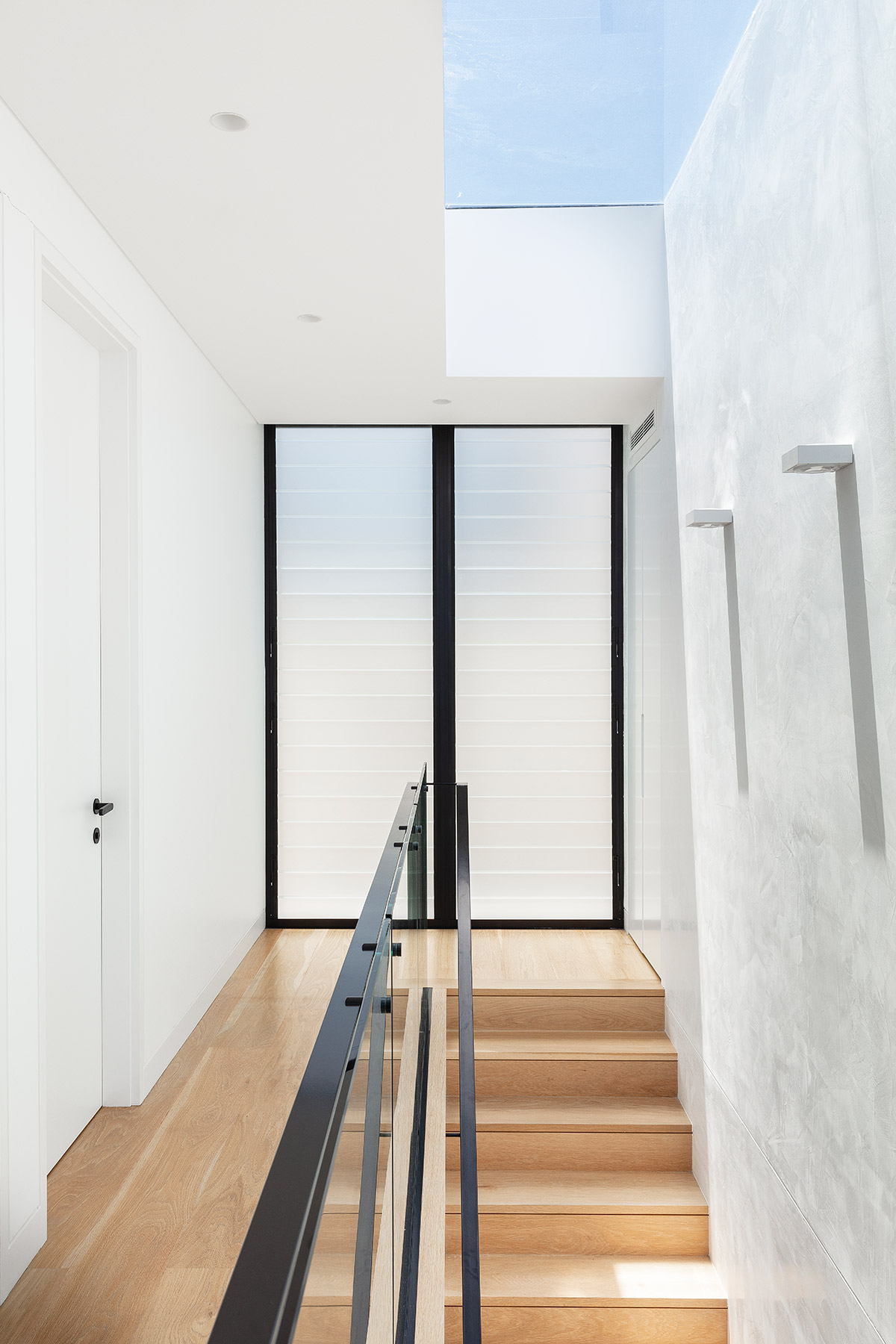 A dark and bold powder room creates a moody ambiance for that ultimate sophisticated feel.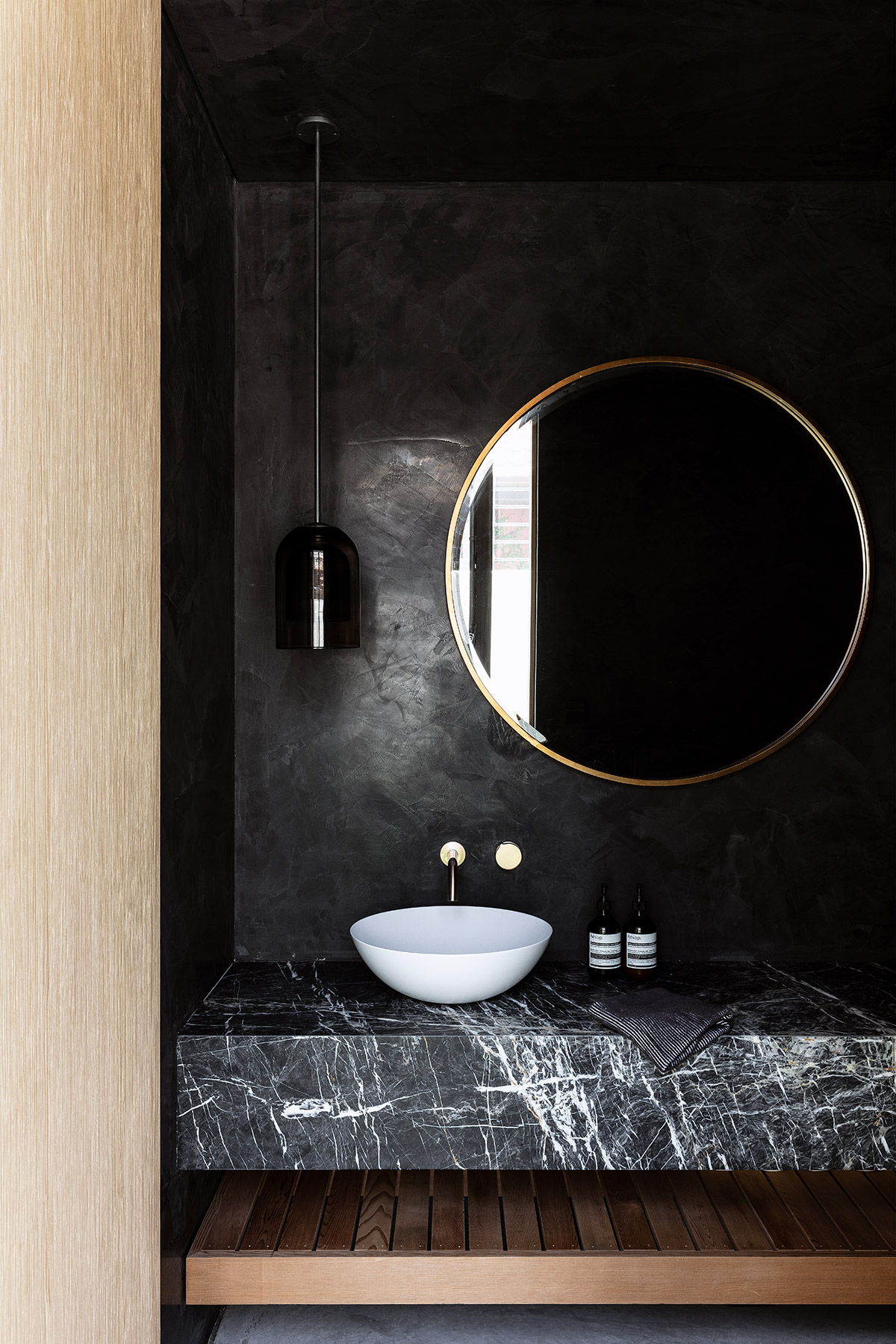 Throughout the house, the build materials consist of off-form concrete, polished concrete and timber floors. For added luxury, timber cladding and timber veneer paneling is used for a natural and modern aesthetic. Its contemporary feel comes from a perfect interplay of those materials with clean and bold patterns!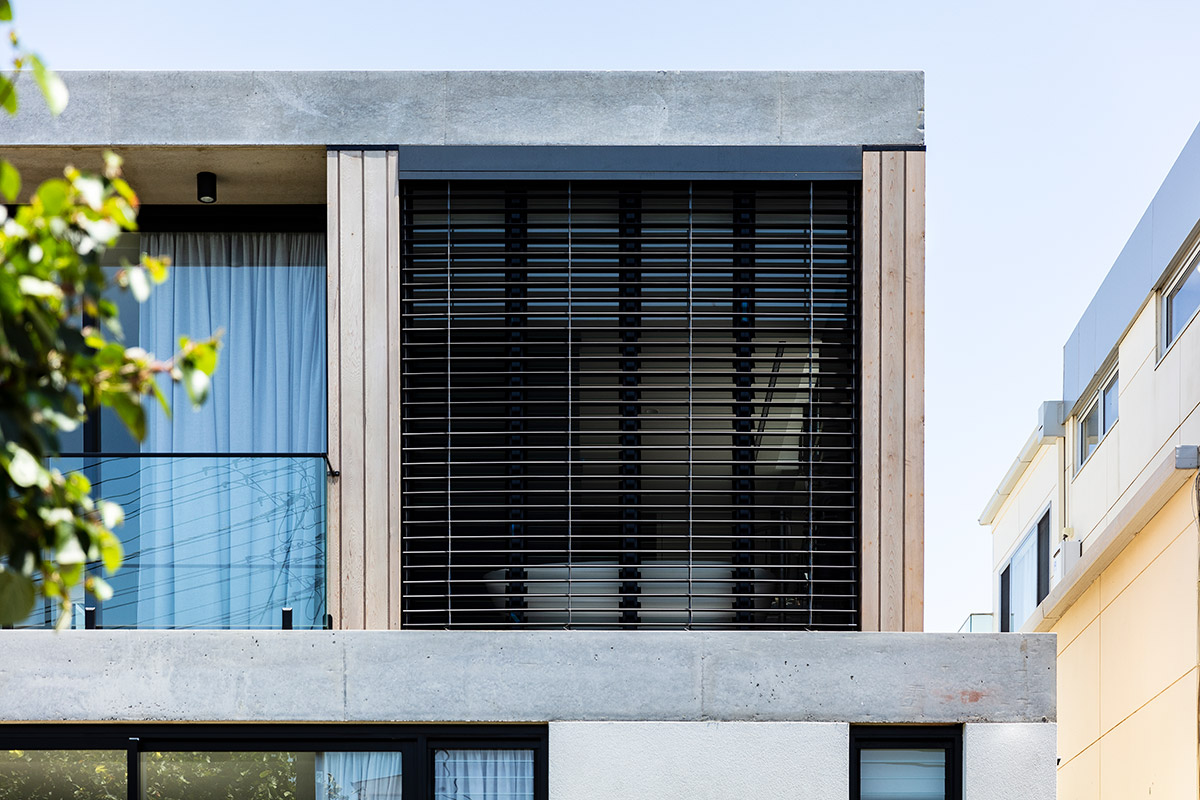 Integrating harmoniously into its coastal setting, the exteriors horizontal blinds offer perfectly-subtle and obscured protection from the busy road. This allows outdoor intimacy without space enclosure. The glass wall panels offer an amazing view from all rooms of the home which can be easily covered from the inside.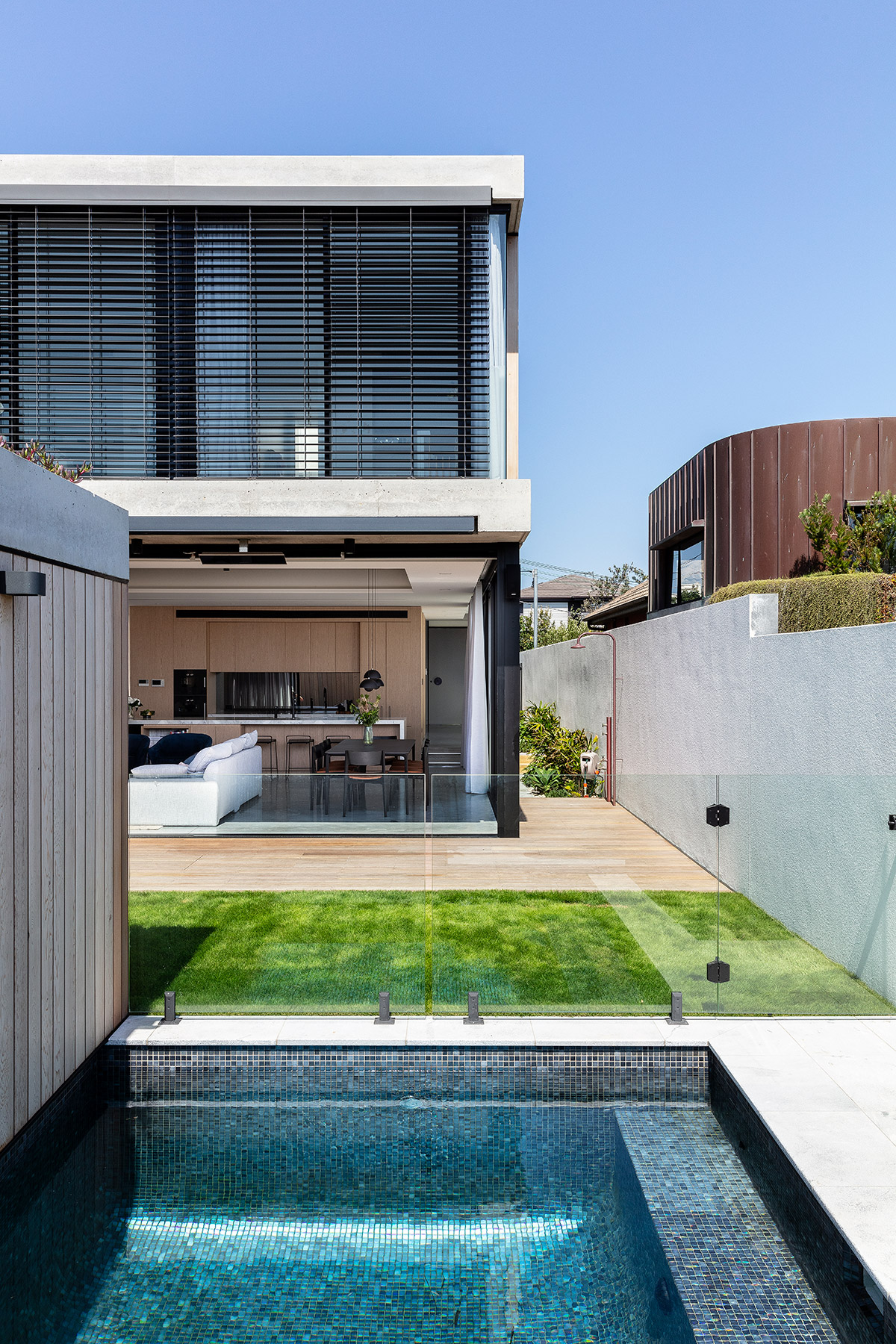 The pool's reflective blue hues and the garden's lush green commands a strict summer entertaining and chill out zone!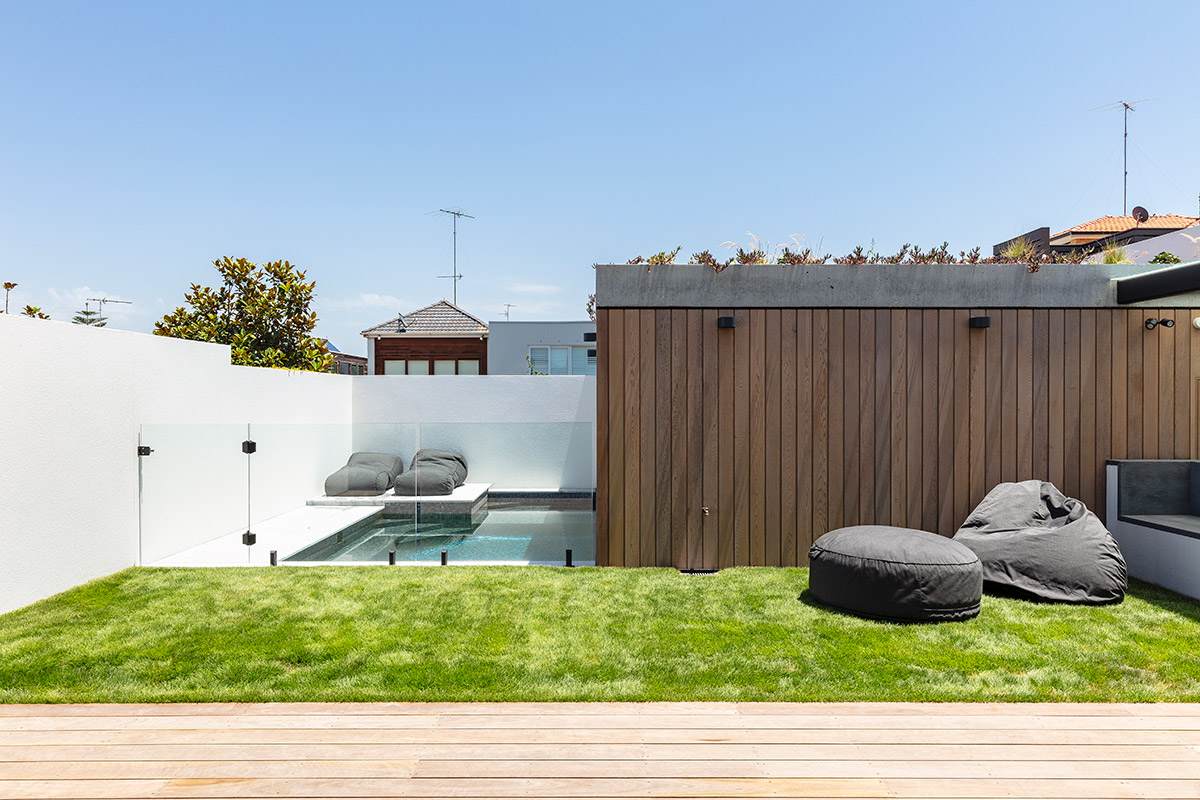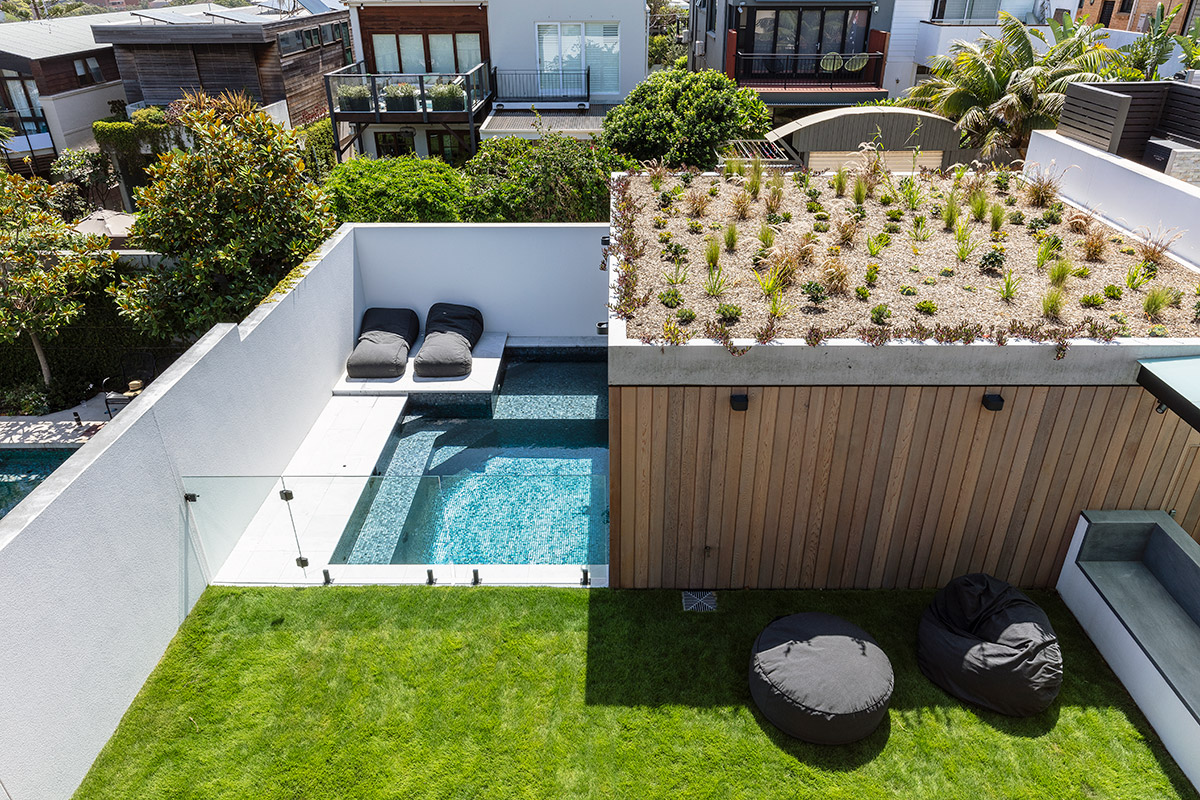 The Clovelly House is a perfect example of an effortlessly luxurious home built with exemplary attention to materials down to the smallest details.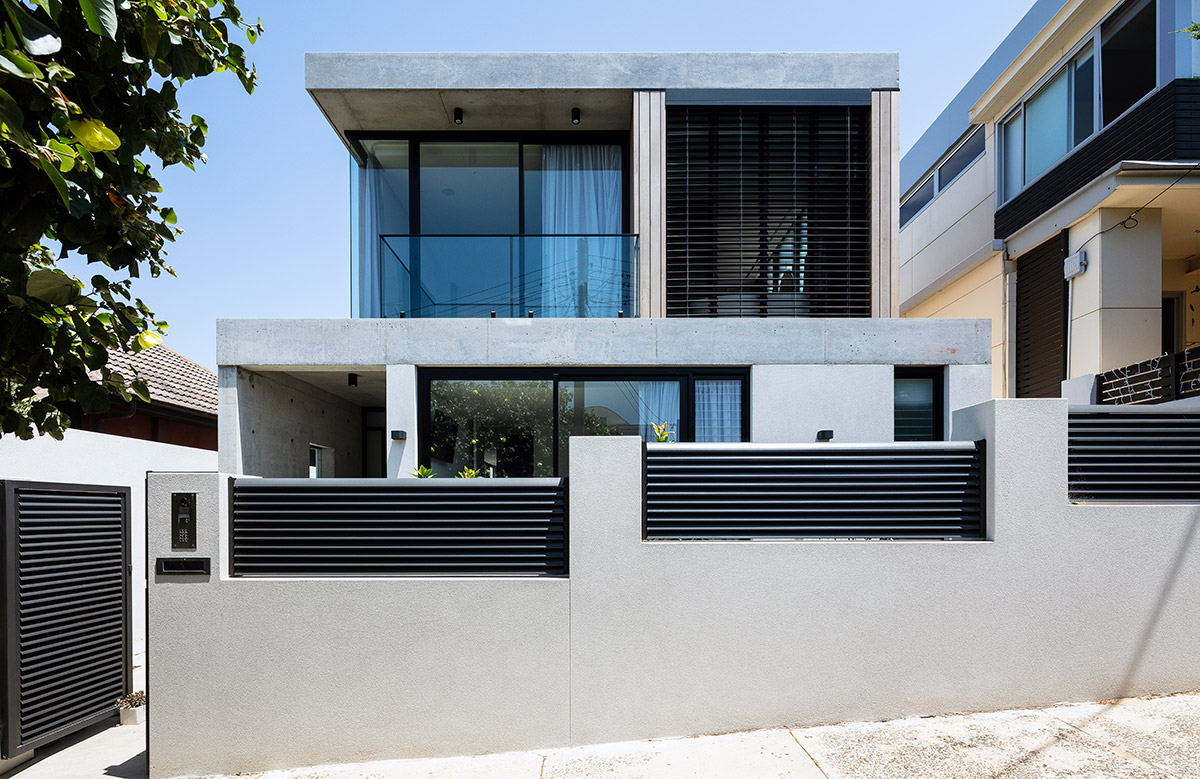 House Project: Clovelly House
Architect: Mark Shapiro Architects
Builder: George Walker and Son
Location: Clovelly, NSW
Type: New House
Photography: Tom Ferguson