A modern alteration & extension to a semi-detached, solid-brick home in Northcote was made possible by Atelier Red + Black in a pursuit to explore two themes, how can one's cultural identity shape how we live and the need to embrace the concept of "enough" in our age of excess. This home was originally built in the 1940s and featured austere-style which reflected the lack of availability of building materials and labour in the years following World War II. Recently, it was also recognized as one of the finalists in the 2019 Houses Awards under the House Alteration and Addition under 200 square metres category. Let's check it out..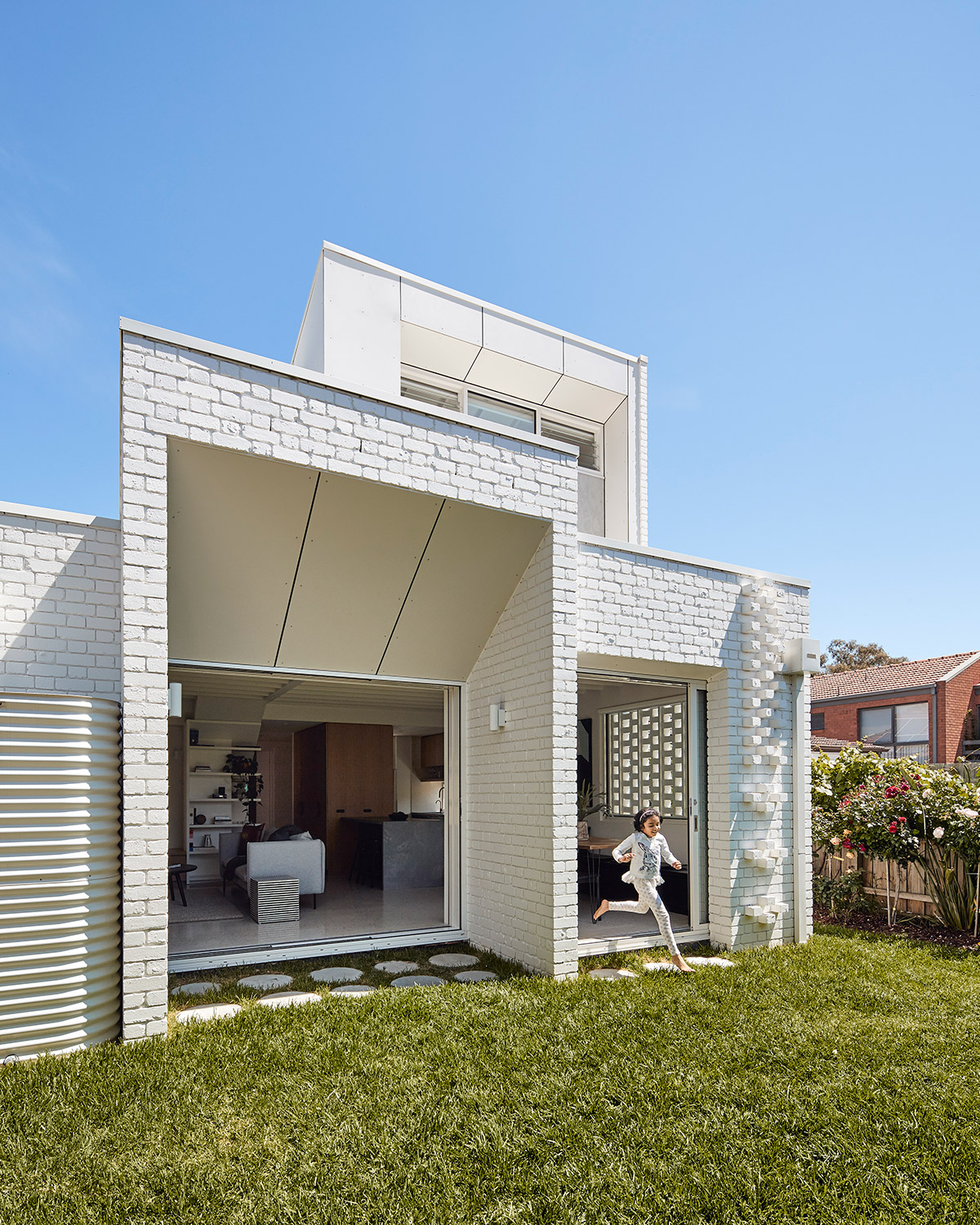 The facade of Cascade House has transformed most notably the roof which inverts the traditional hipped-roof in order to capture northern light for living rooms, bedrooms, and softer southern light for bathrooms.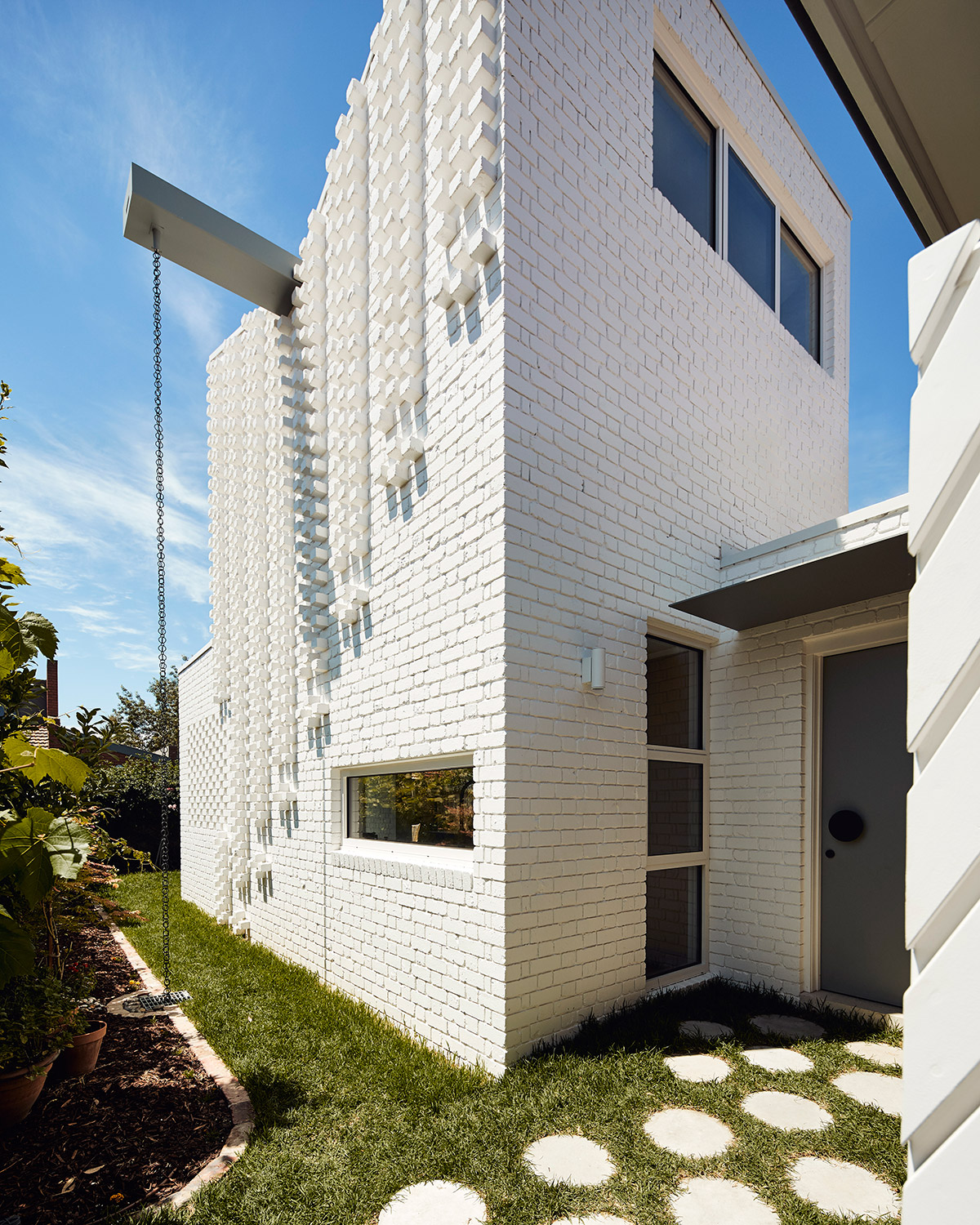 One of the main reasons the clients fell in love with the well-aged home was because of the art-deco inspired corbel detail that the house proudly possesses. The white brick palettes are sustained along the western wall with this detail which retained the distinctive feature of the existing house.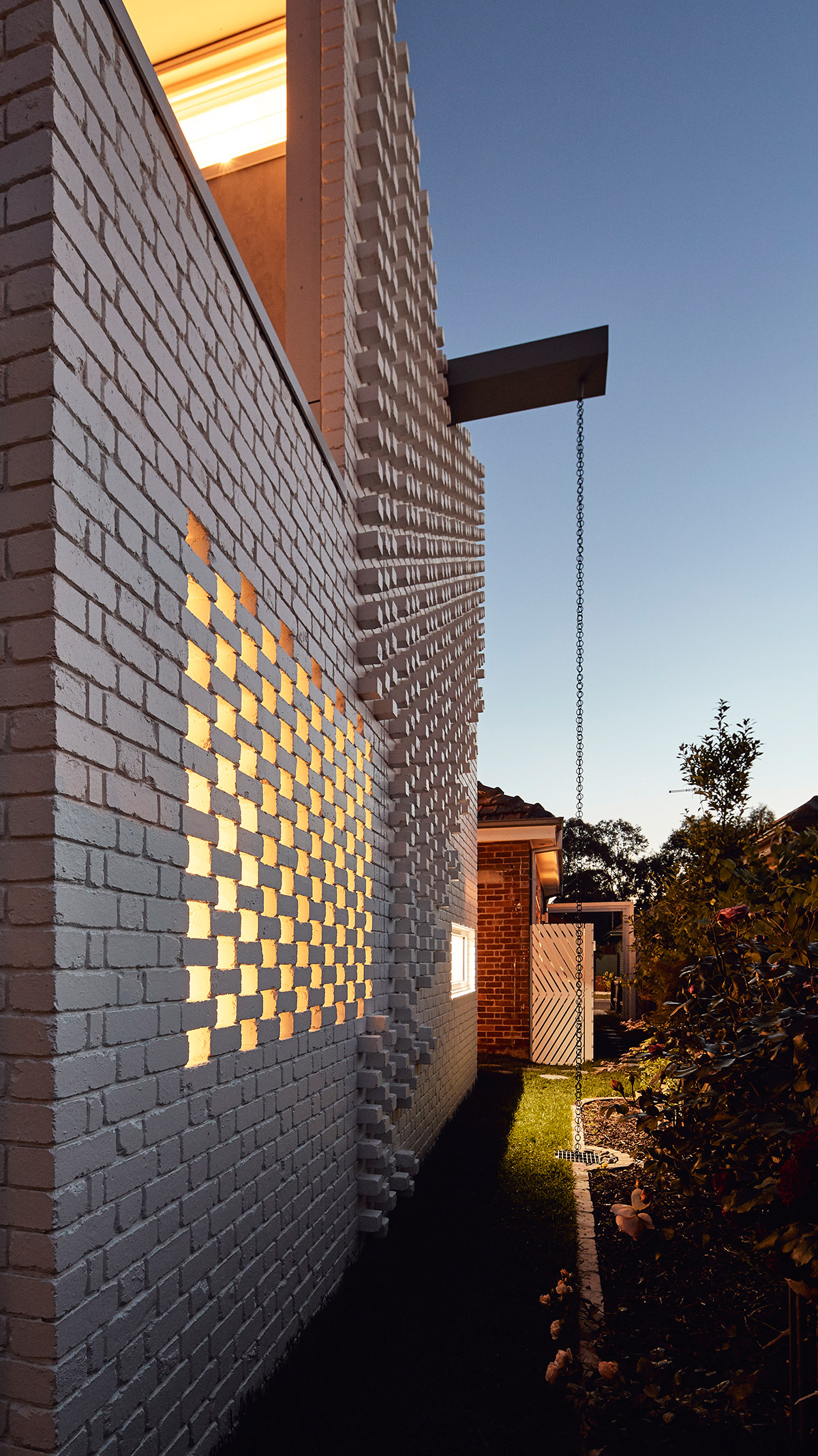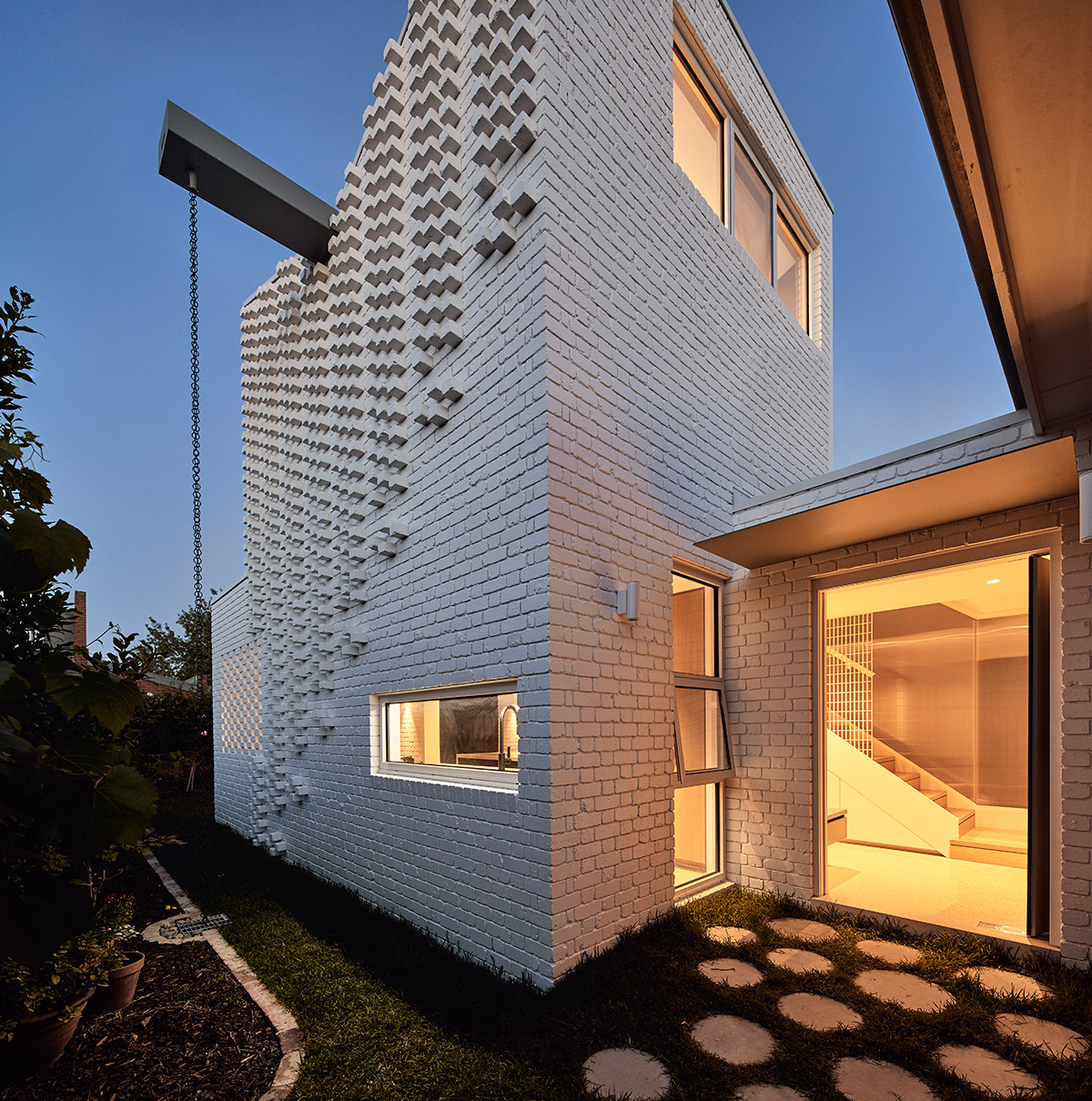 A projecting gutter located at the middle part of the roof funnels rainwater to the nearby garden beds via a rain-chain. This was the response to the clients which are apparently avid gardeners, who wanted to express their connection to the garden and the nearby creek.
The old structure and the new portions with a private courtyard and lightwell are connected via a linkway through the subtle, low-profile entry at the front. The stepped forms of the extension also cascade towards the rear backyard, creating a gradual transition to the north-facing garden beyond.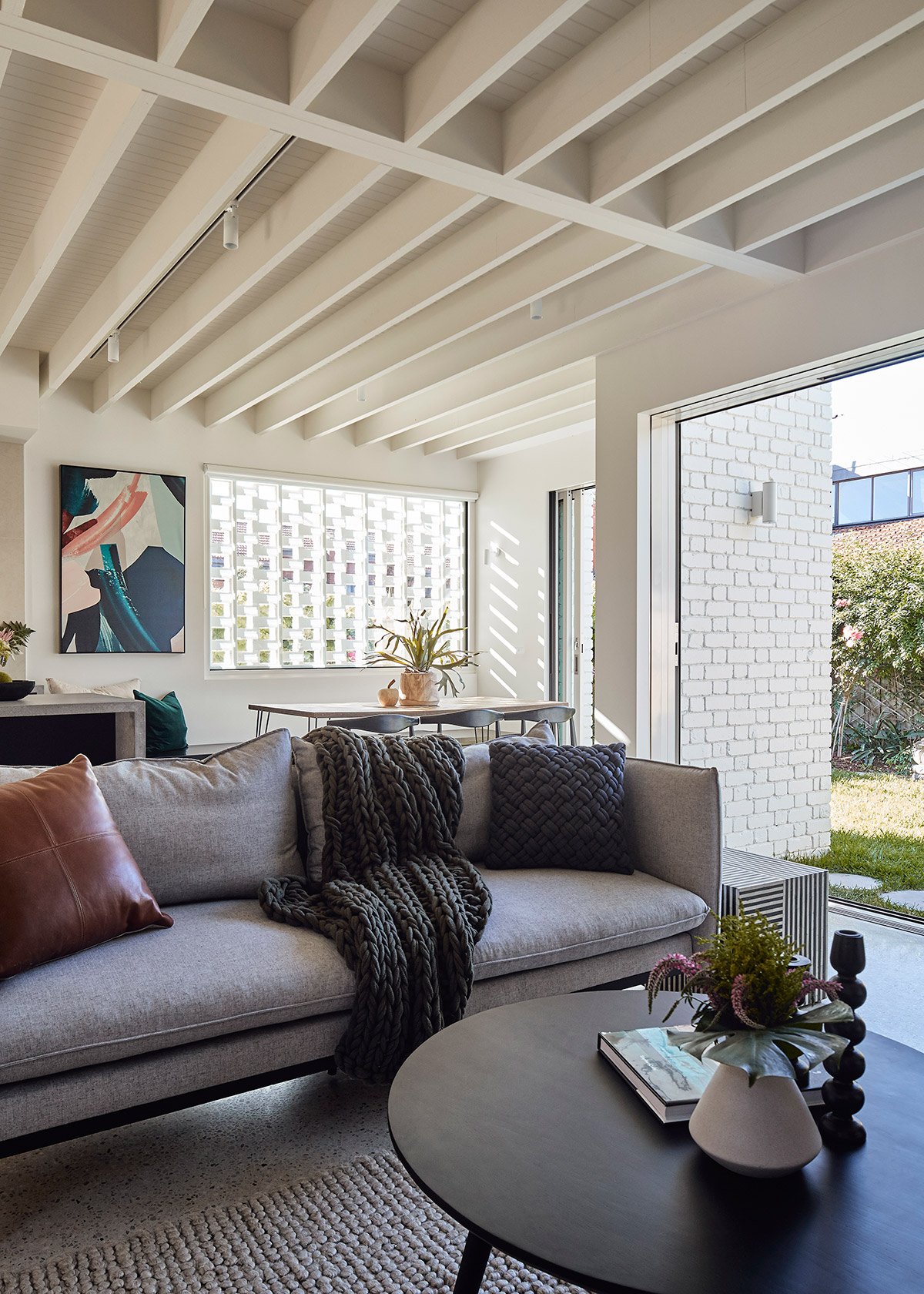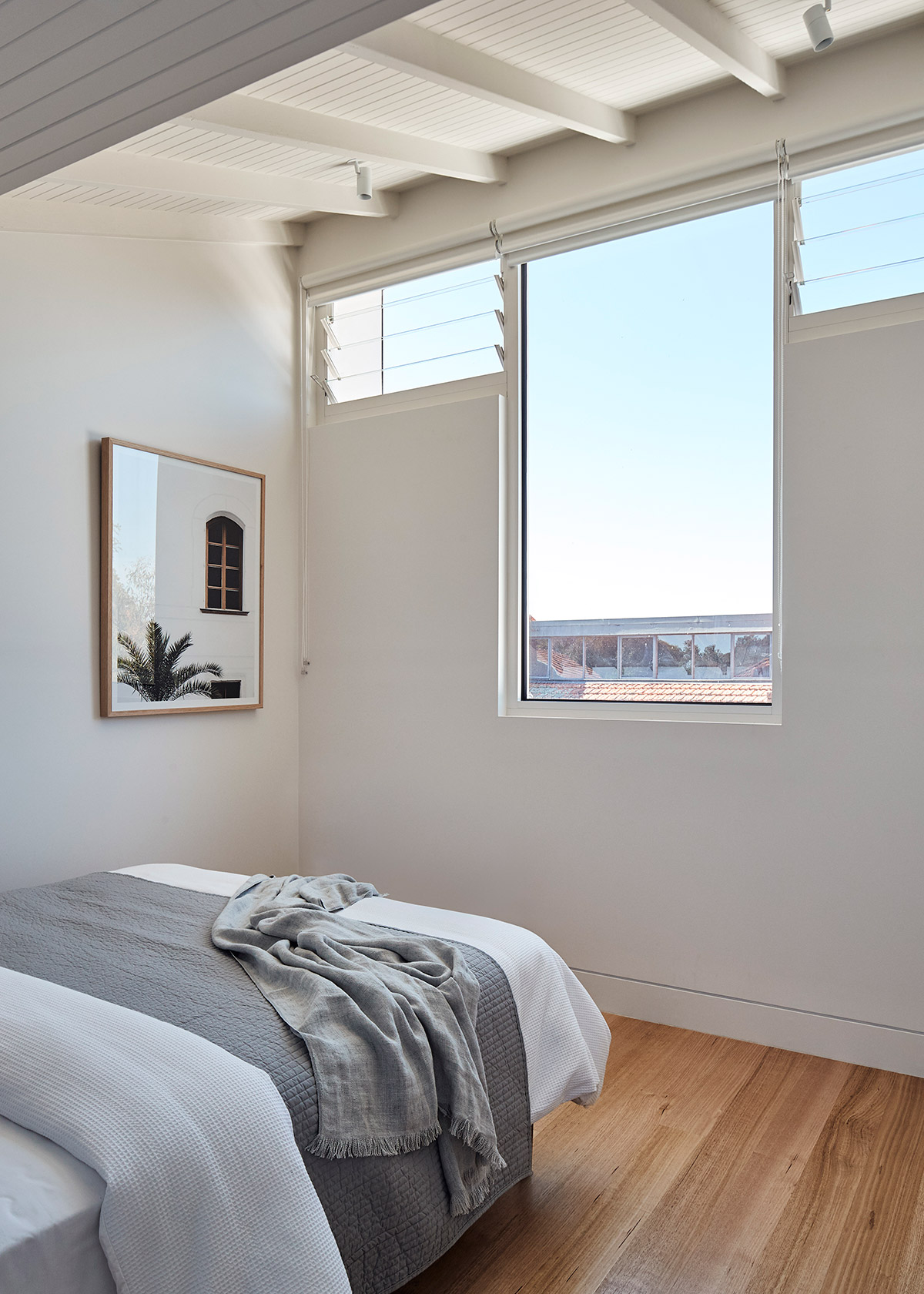 The house interior mostly revolves around a neutral palette of white, black, and grey which are contrasted with vivid decors such as striking paintings, cushions, and potted plants which adds up a nice aesthetic accent to the living areas.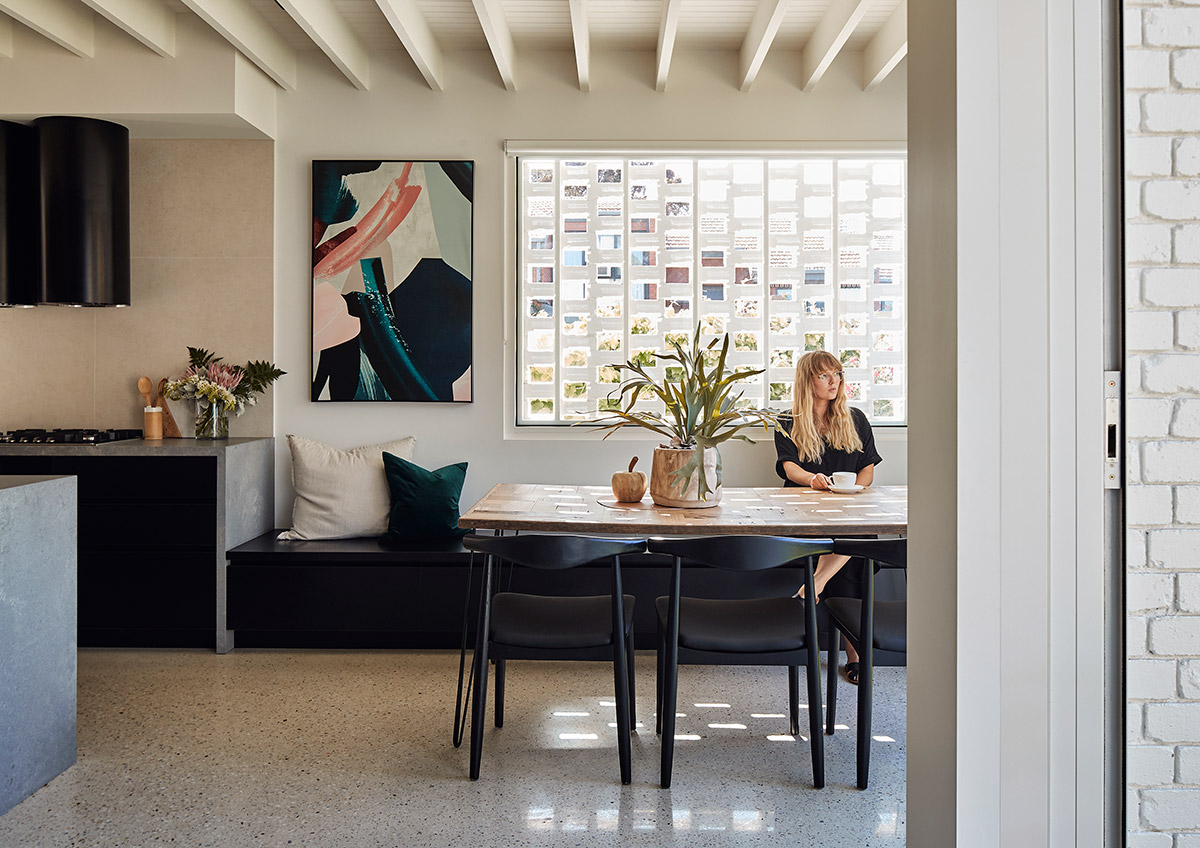 The brick openings from the west part of the home create a beautiful dappled light formation over the living area which changes with the time of day and season. This unique feature invokes a natural serene ambiance to the space, similar to that of shades coming from trees.
"Simple, honest materials and detailing allow sunlight to do most of the sculpting." – Atelier Red + Black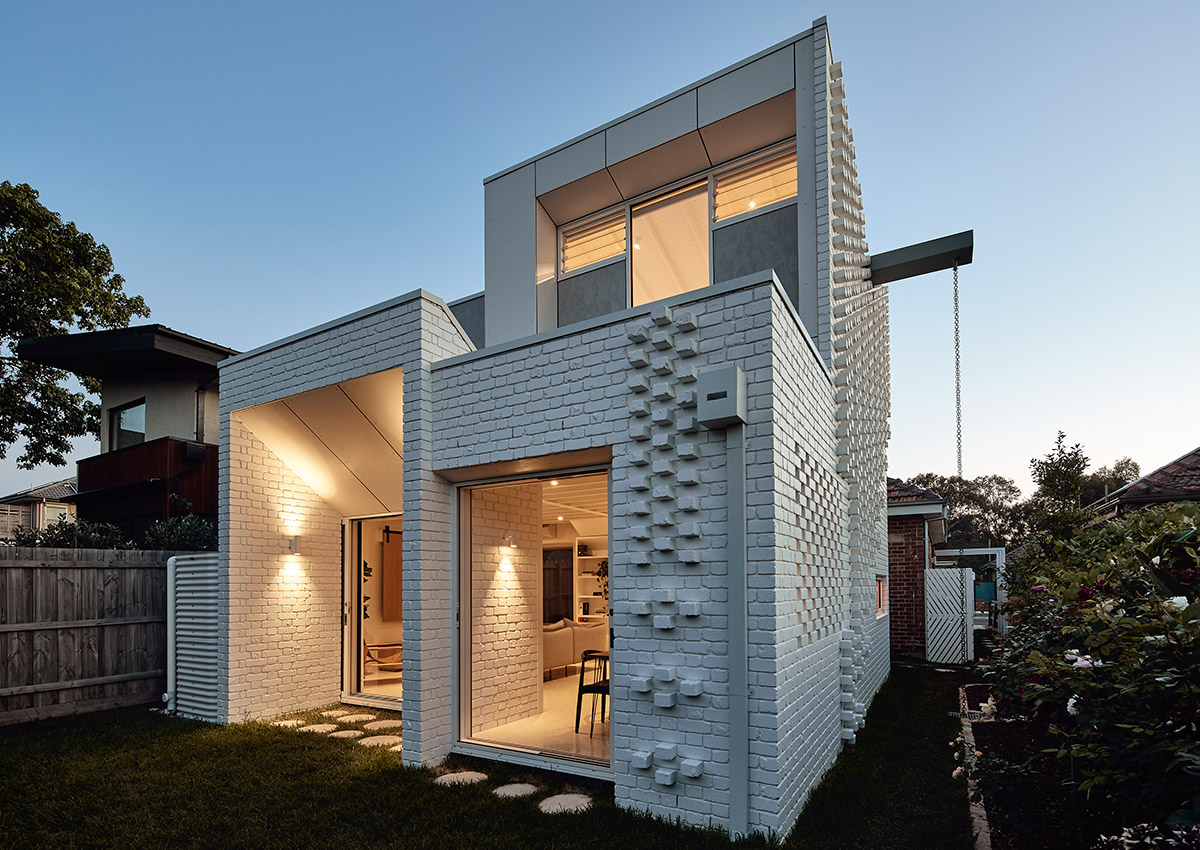 The design approach was to tap into many of the characteristics of the existing home and area. Atelier Red + Black enabled this beautiful austere-styled home to live beyond its generation with the inclusion and modernization of critical design elements that will surely aid the inhabitants to enjoy and celebrate the distinguished home in the years to come.
House Project: Cascade House
Architect: Atelier Red + Black
Location: Northcote
Type: Renovation
Photography: Peter Bennetts