JT Architects have created a new sense of spaciousness within the Camberwell Split Level House by introducing light and a visual connection between levels. The brief was to build a new contemporary addition to a family home with a dramatic central skylight that adds to the modern feel and functionality of the house. The house was to include additional rooms, bathrooms, and a living space.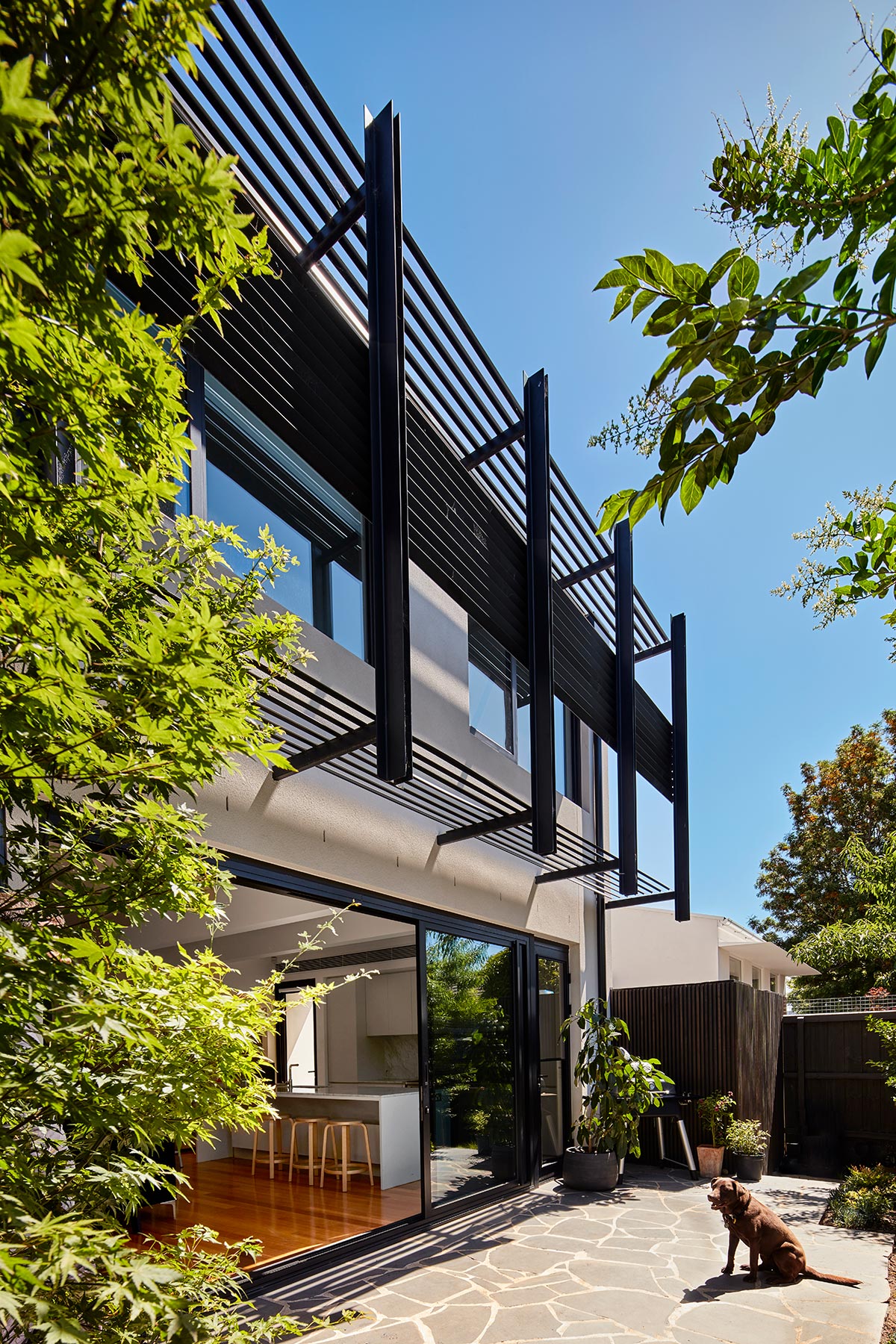 Additionally, the owners wanted their living area to connect to their outdoor area so they could create separate play areas for their five children. This allowed the owners to create a logical flow from internal areas to exterior spaces. In addition to acting as a sun-shading device, the rear screening provides privacy with respect to surrounding properties.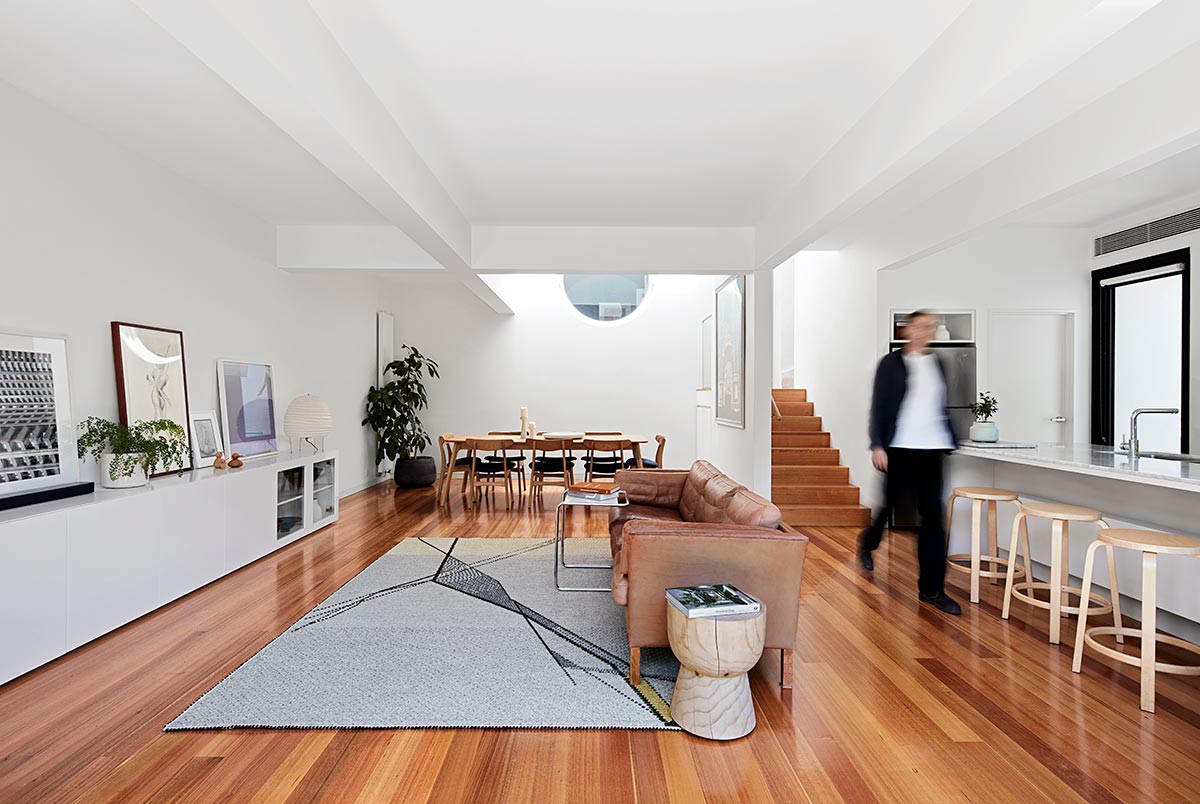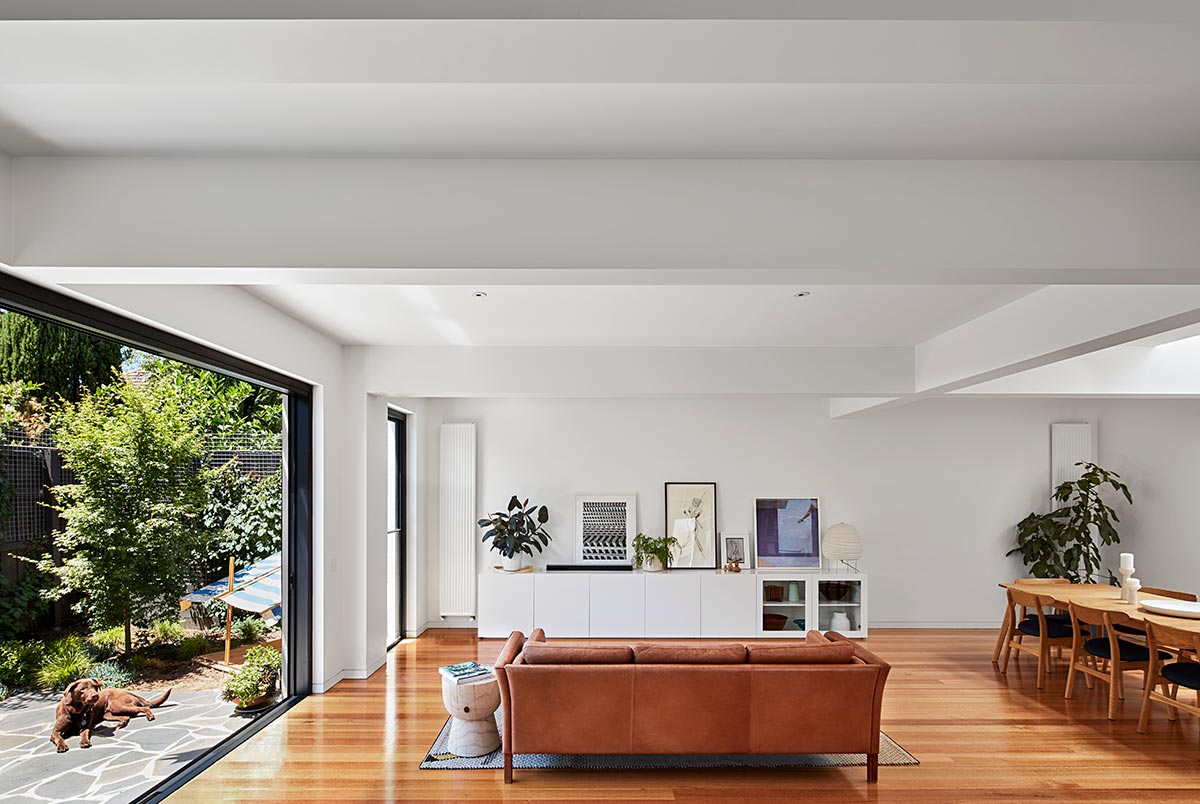 A keen eye for design allowed the construction of a split-level house that takes advantage of the natural slope of the site. The floor levels in the new living area were lowered, creating an intimate bond to its rear courtyard that had previously been overlooked. This also enabled it to be built behind while meeting heritage planning restrictions with ease.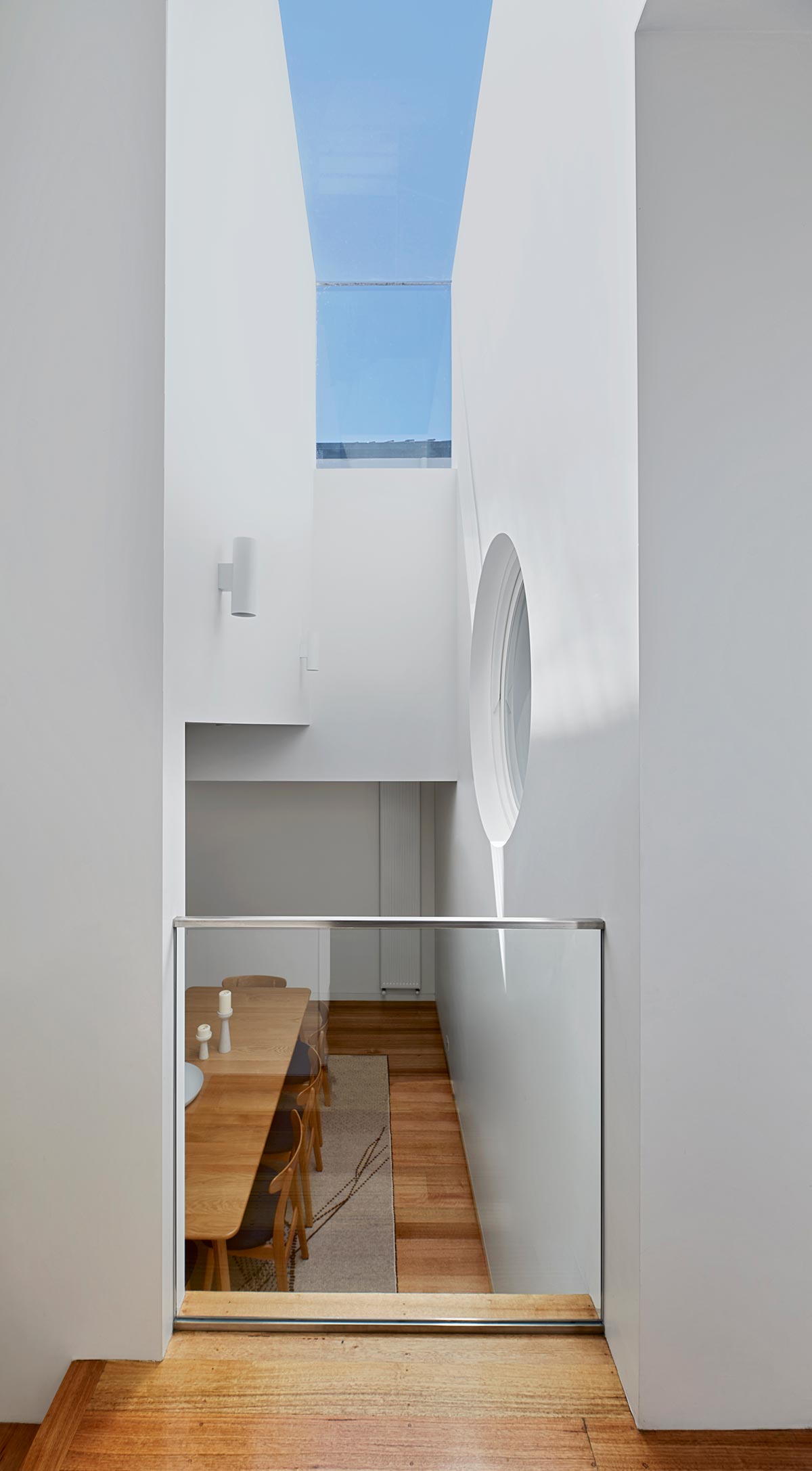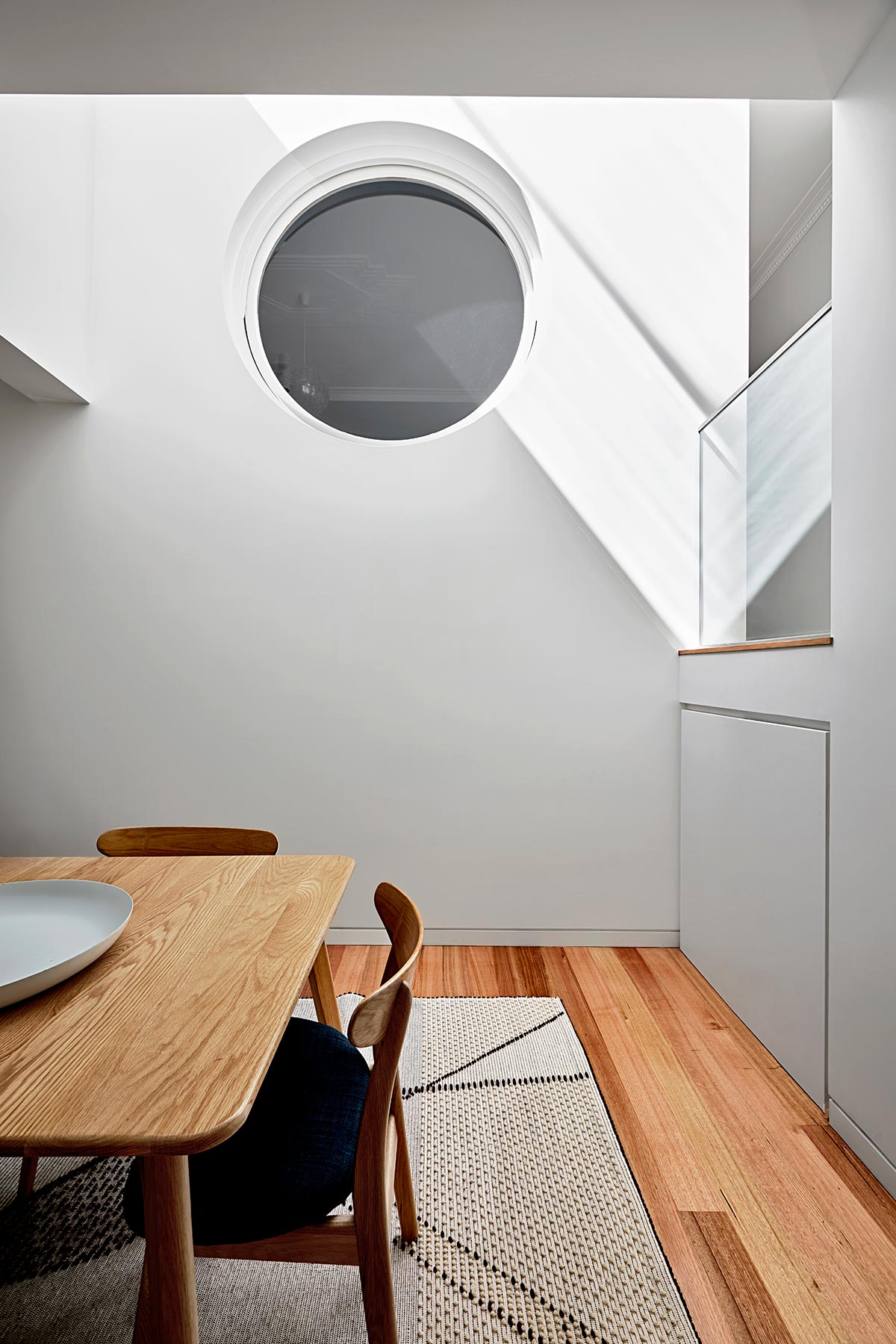 Through the use of a void and skylight, natural light is drawn into the deepest portion of the living space, bringing a visual focus to the space. It was somewhat difficult for the owners to give up floor space to a void, but they could see how it would benefit other rooms. This feature distinctly separates the old from the new parts of the house.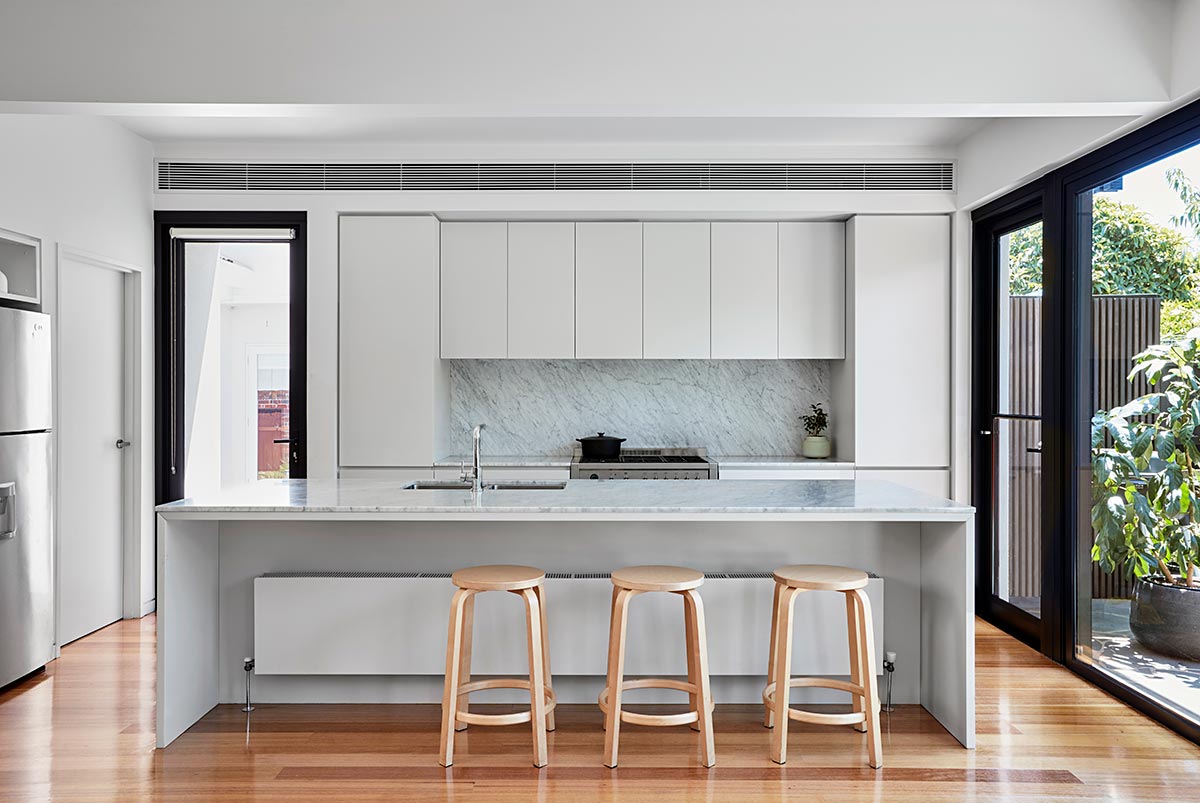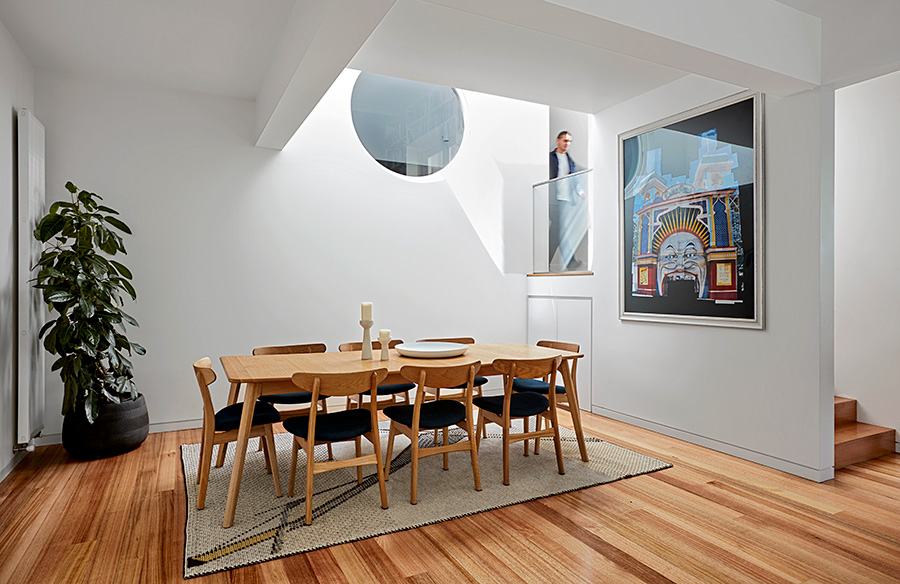 The planning process had to be both efficient and economical. Rather than wasting space on corridors, new spaces allow for shared spaces between bedrooms on the first floor. A sliding door separates the shower area from the vanity and toilet area, so teenagers and kids have access to the area without it becoming cramped.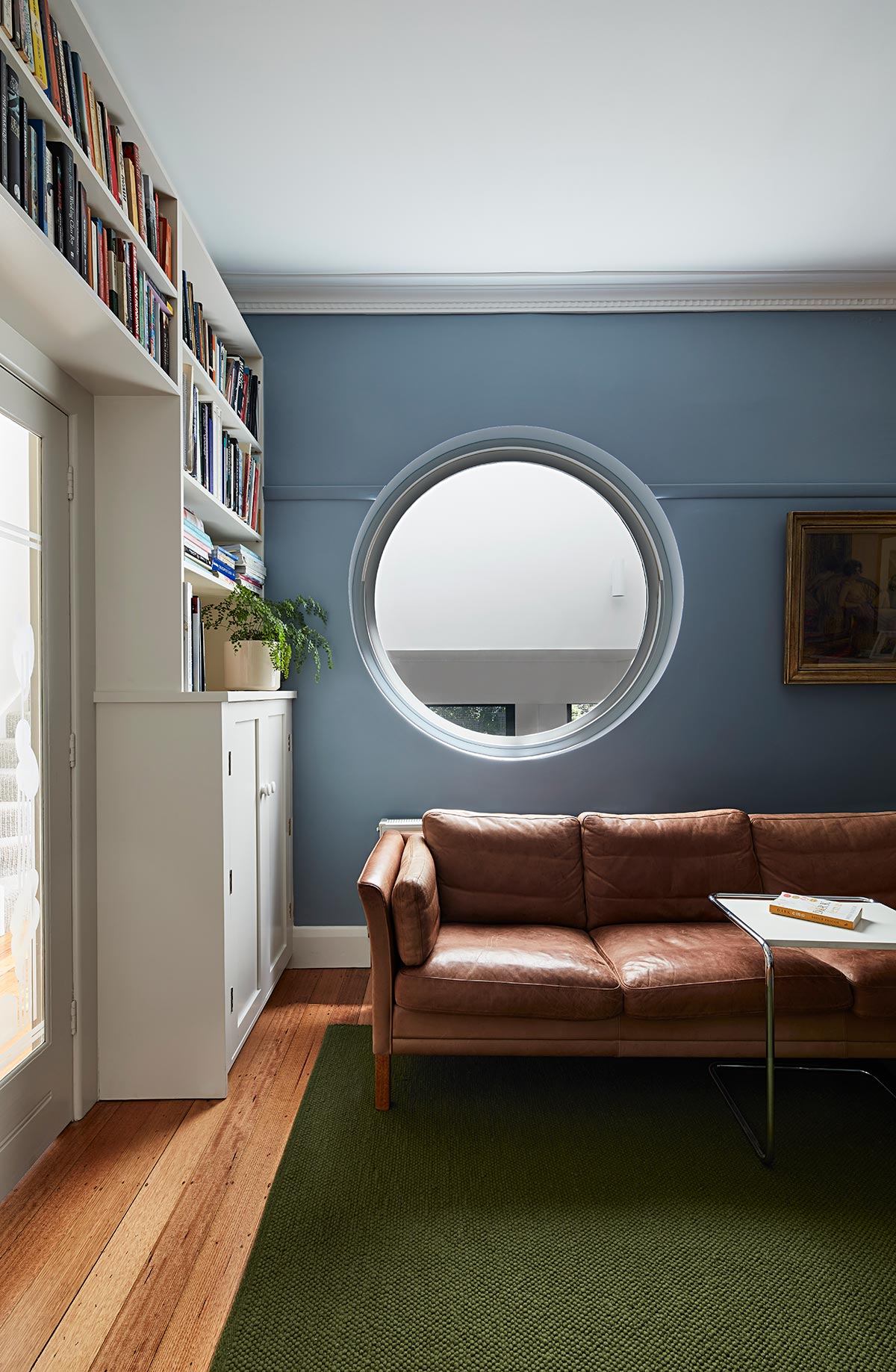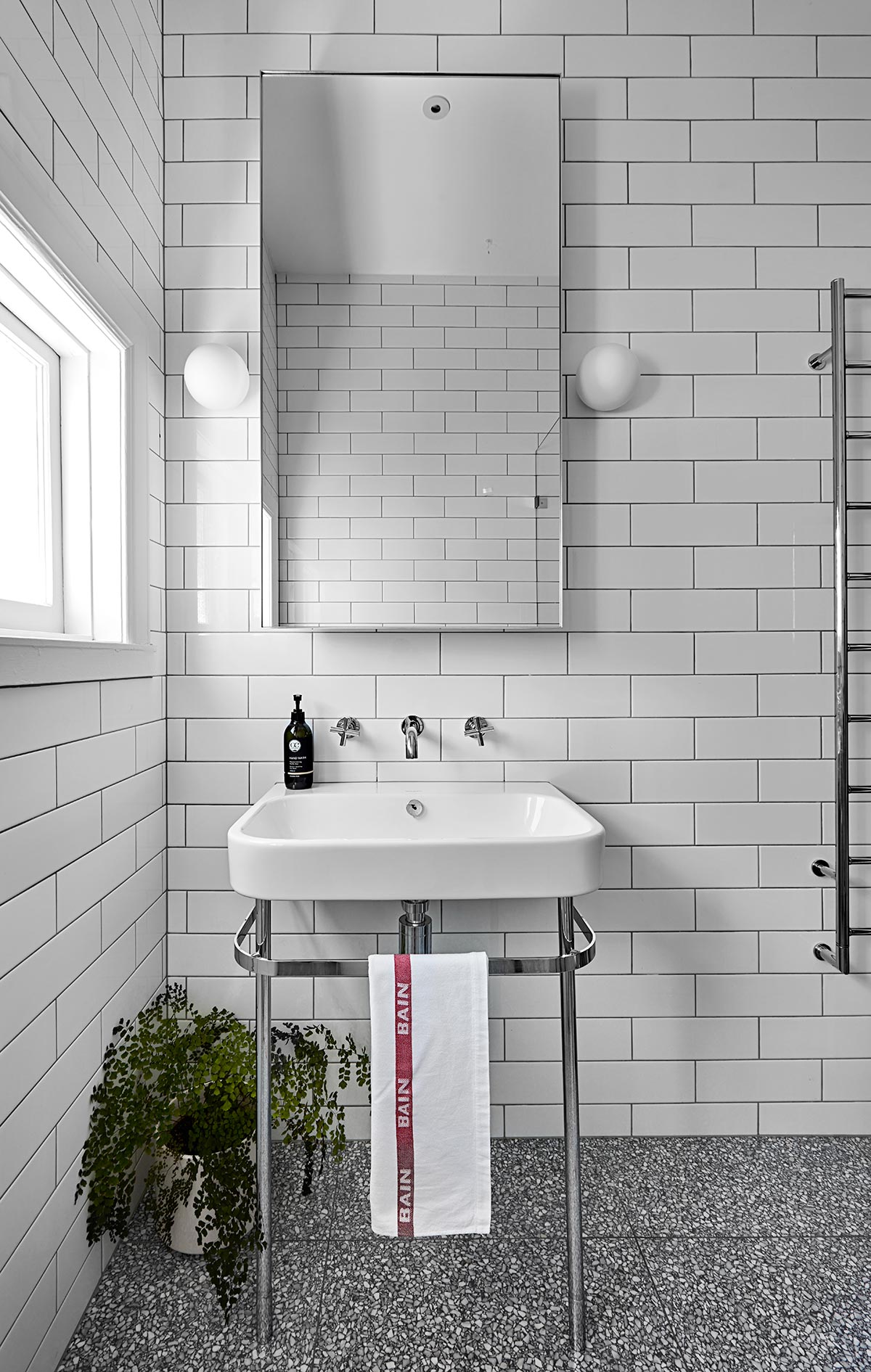 Project: Camberwell Split Level House
Architect: JTA
Builder: Resicon Master Builders
Structural and Civil Engineers: Vistek
Location: Melbourne, Australia
Type: Renovation
Photography: Lisbeth Grosmann