A young family in Phoenix purchased an unconventional lot at the base of Camelback Mountain in Phoenix, Arizona after struggling for a decade to adapt to the confines of a house that didn't fit their needs. Its concave shape initially proved restrictive, but created possibilities for unimaginable views from every angle.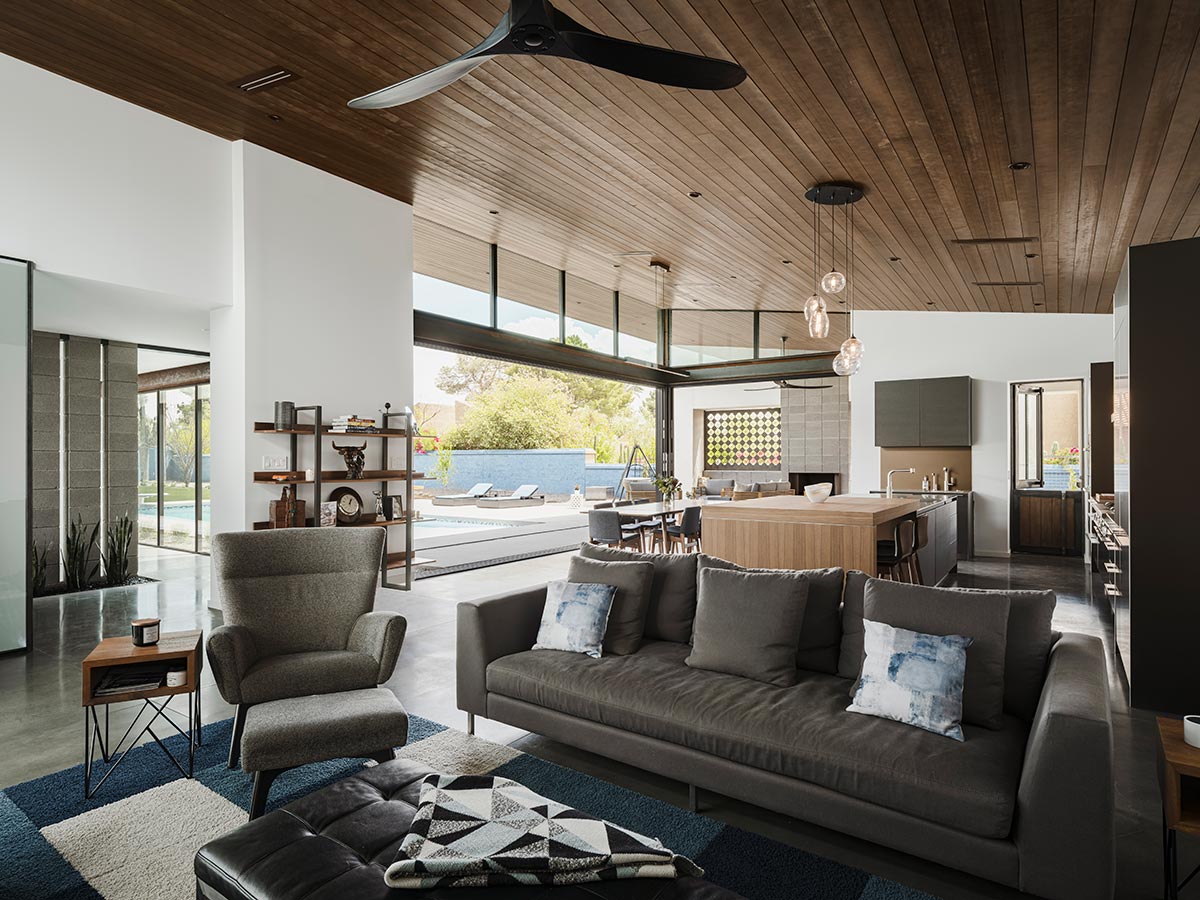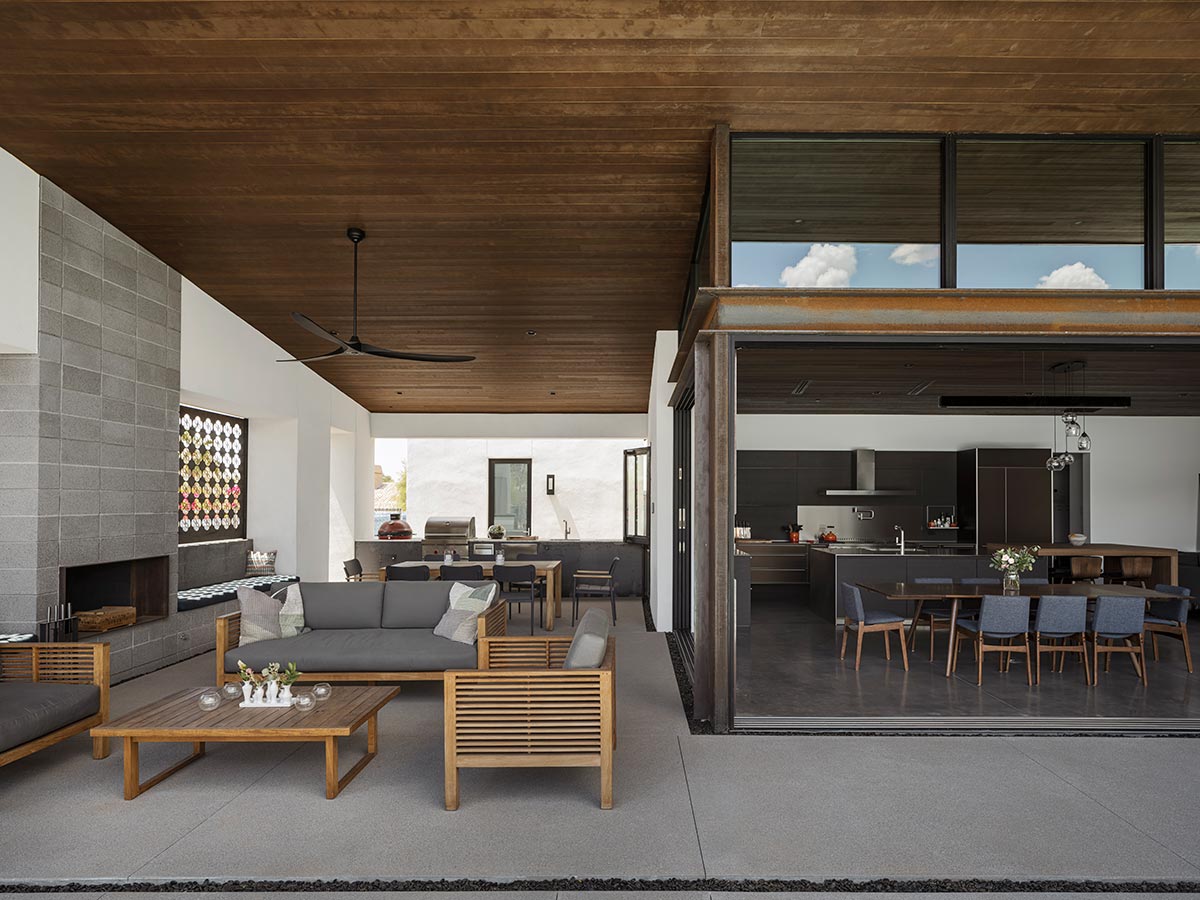 The homeowners undertook this challenge by seeking an architecture firm with a unique vision and willingness to involve the family fully in the creative process; this eventually led them to The Ranch Mine.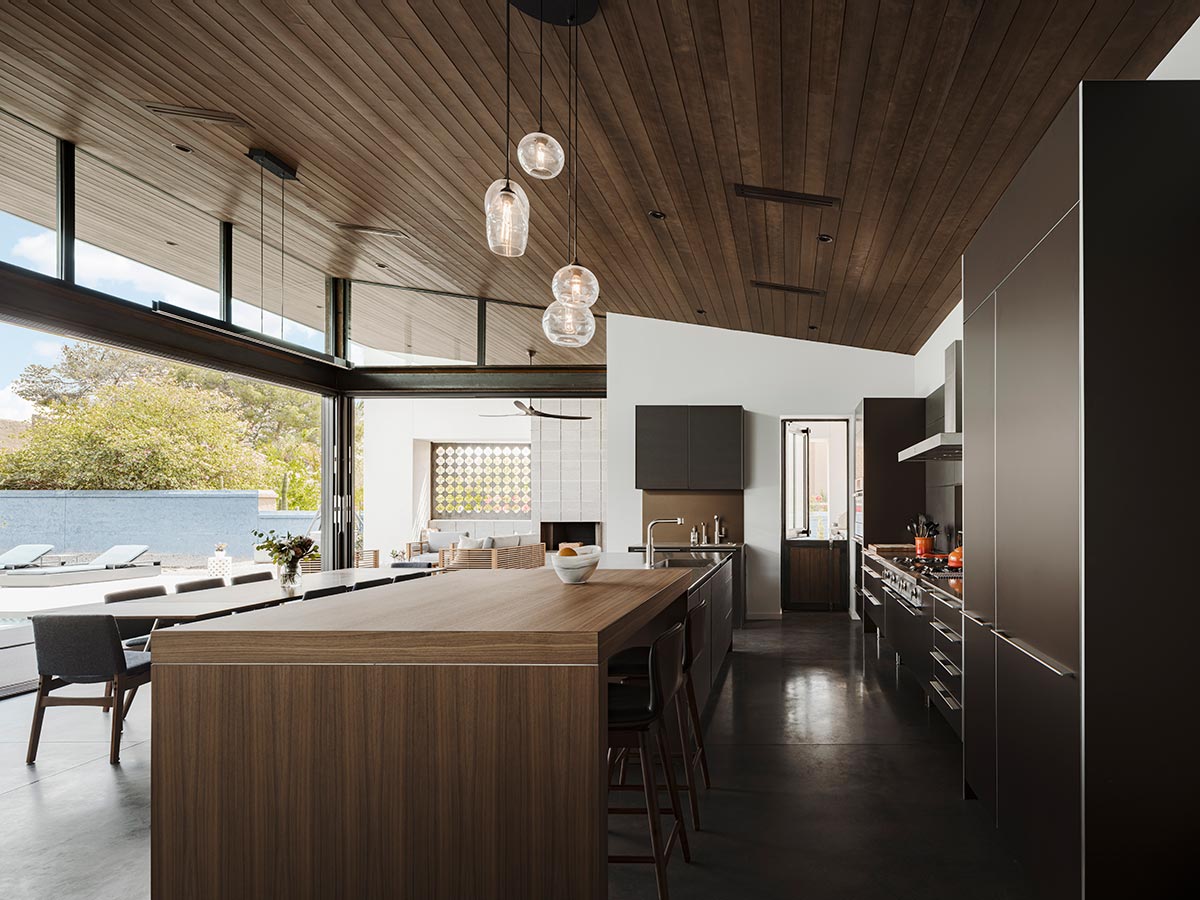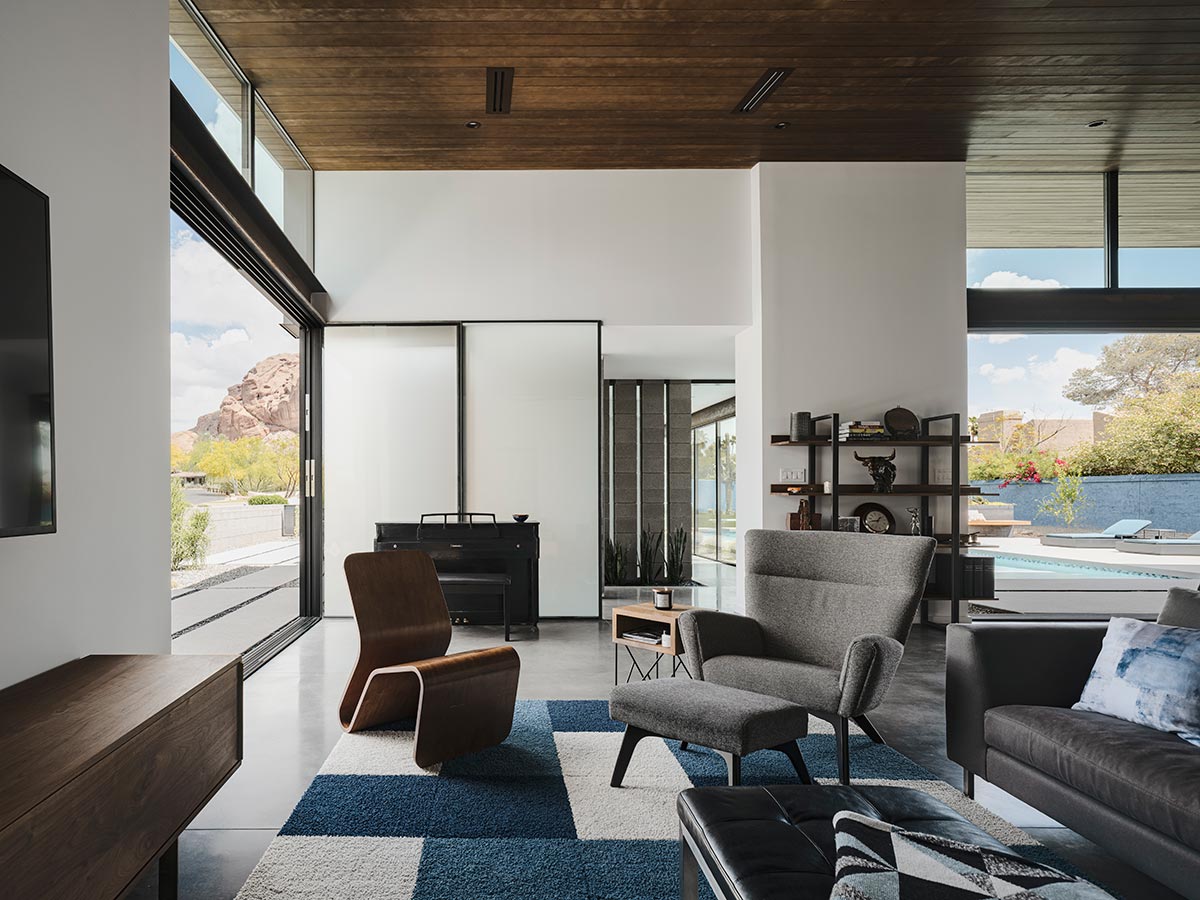 A large roofline tilts up and cantilevers towards Camelback Mountain, framing views, capturing breezes and connecting the front porch, great room, and covered patio through three large pocketing glass doors.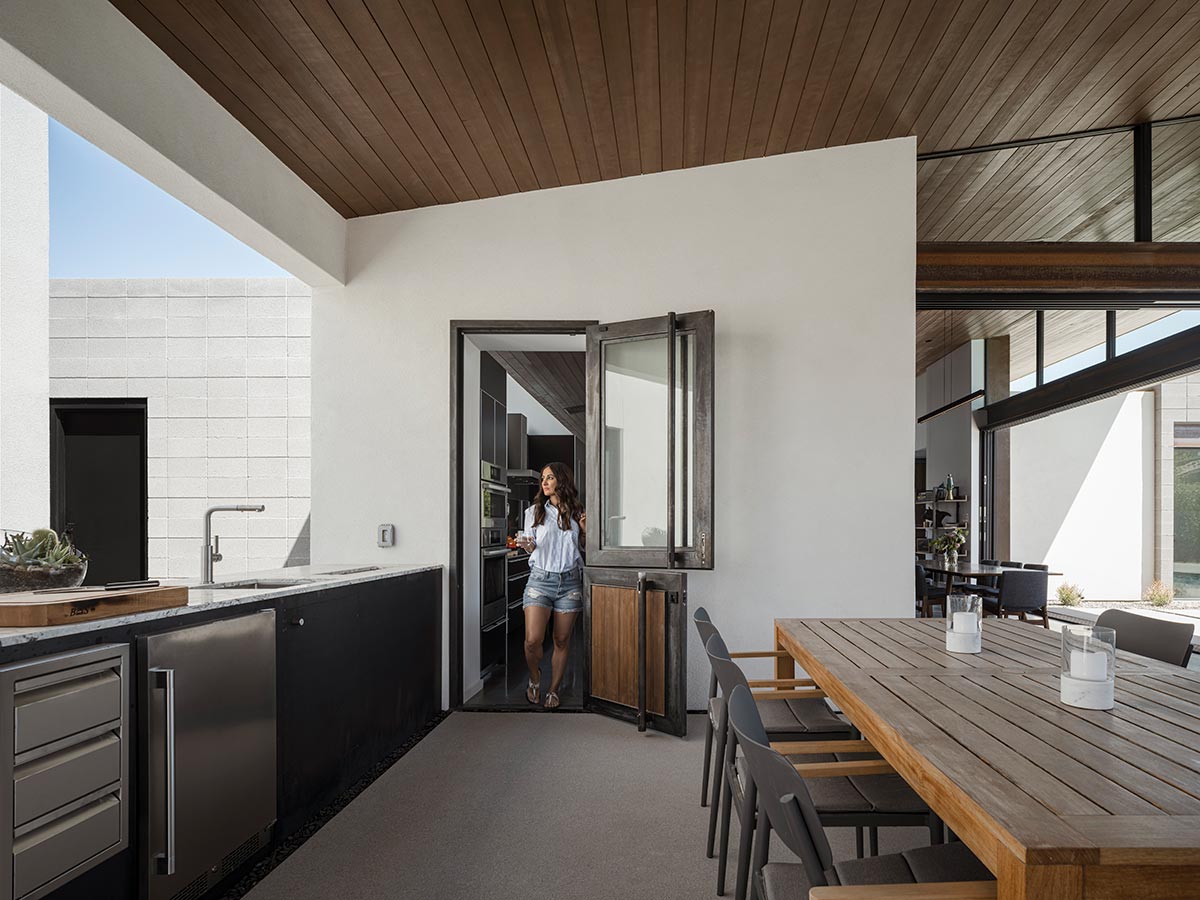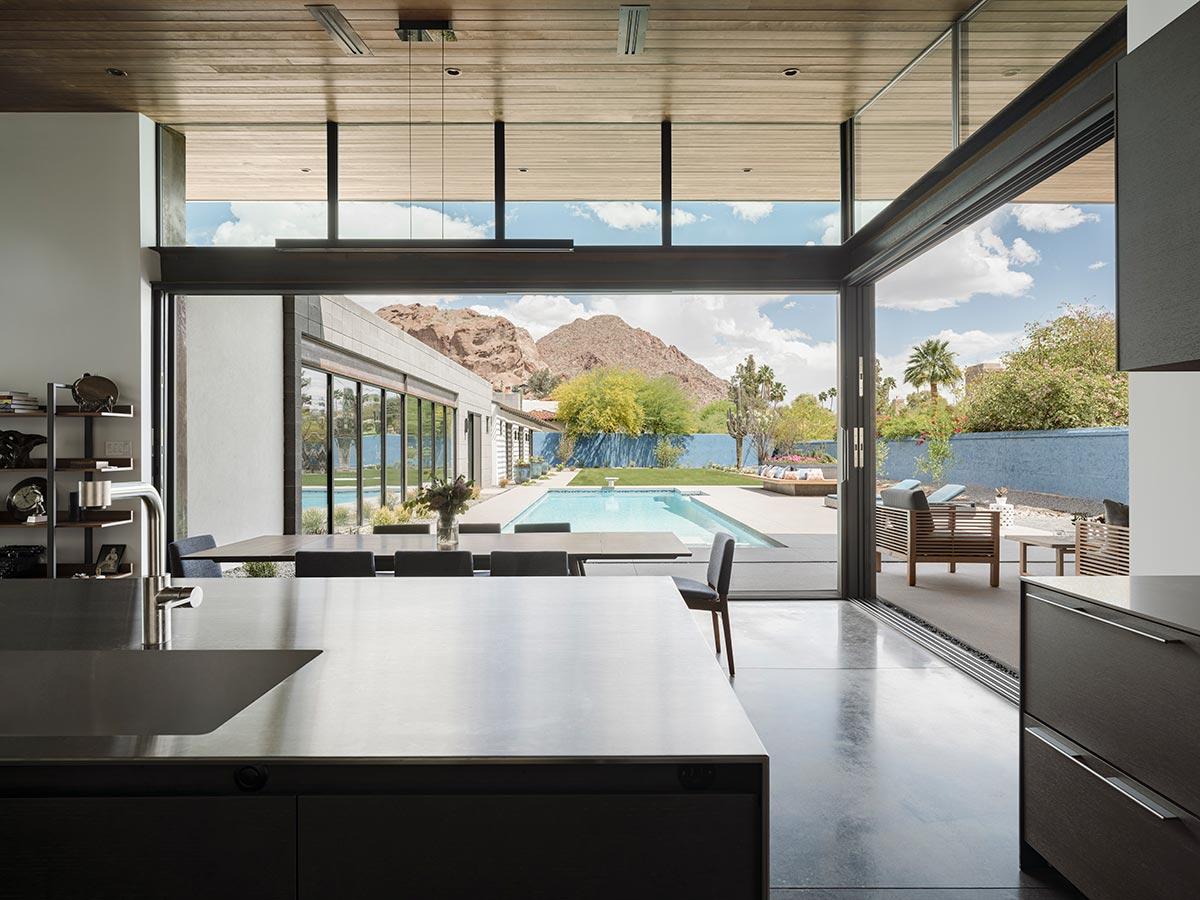 The internal layout was designed so that different views of the mountain could be taken from various parts of the house. The verandah on the front provides views of the "camel head" part of the mountain, the ceiling in the kitchen and dining area takes in views of the rest of the landscape, and glass doors make it possible for that same view to be enjoyed outdoors on the rear covered outdoor entertaining area.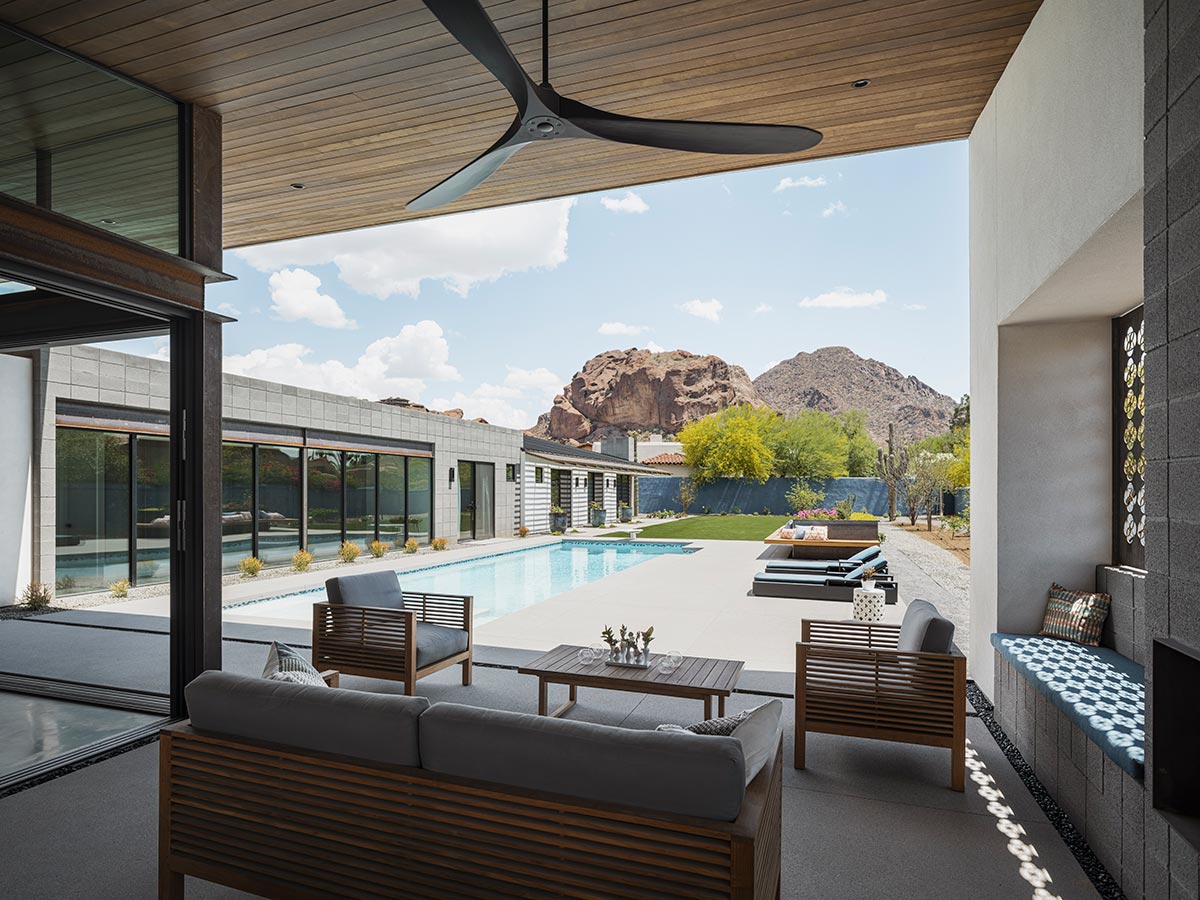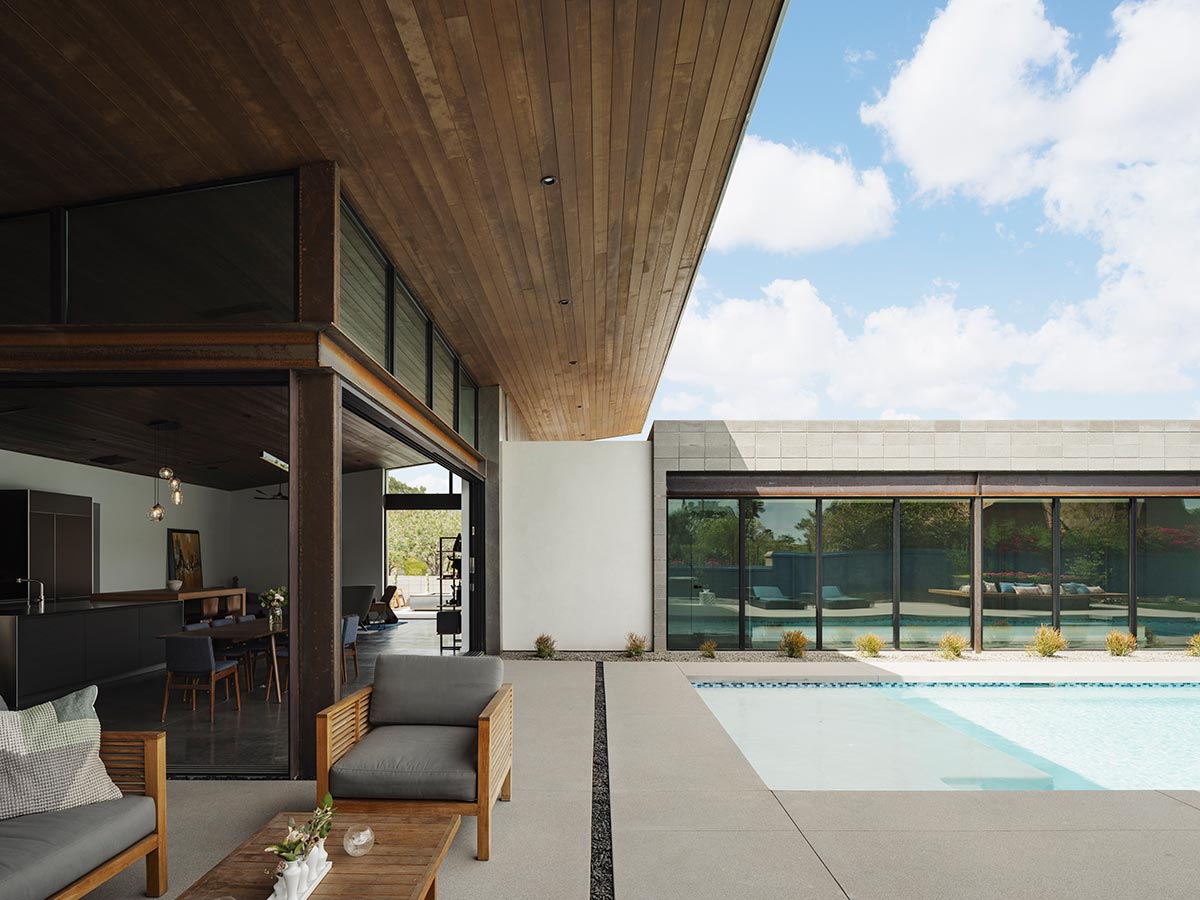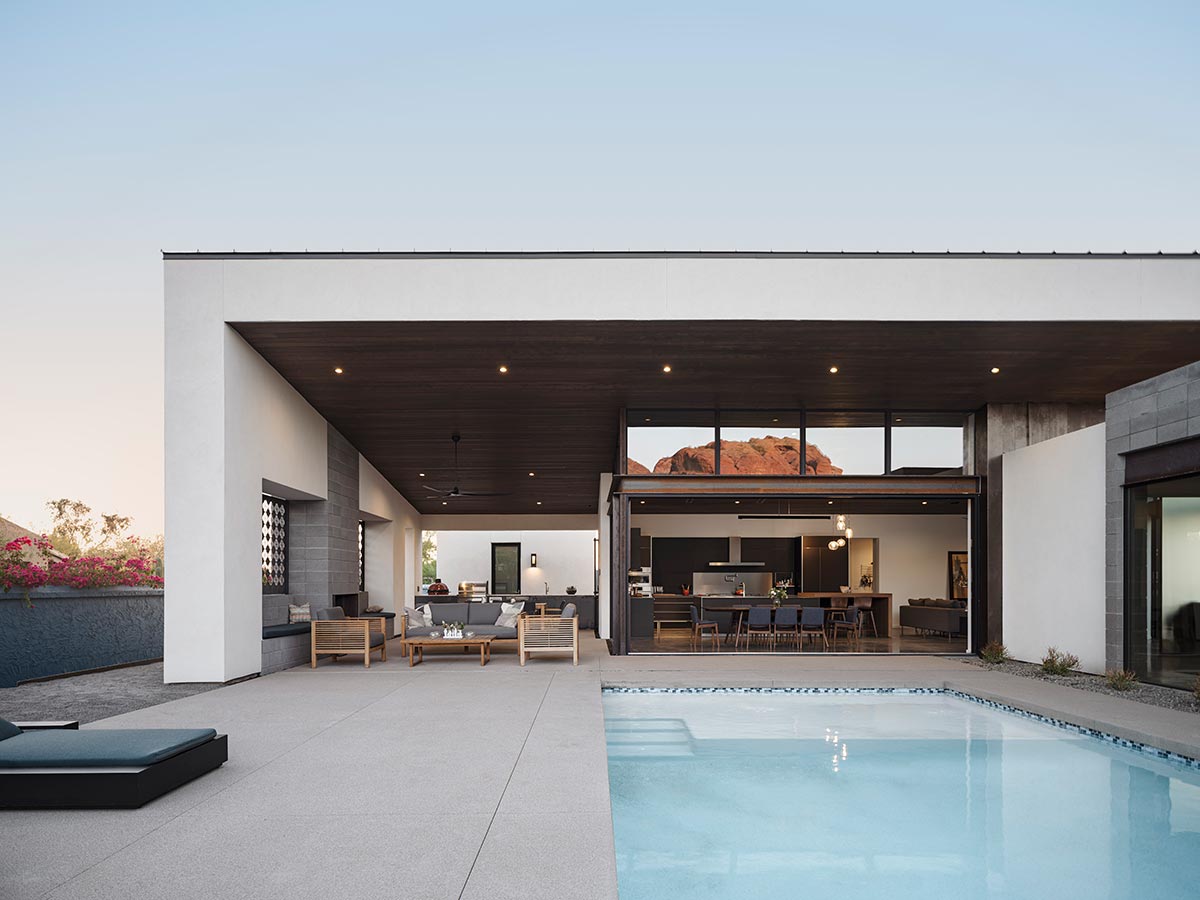 Fire serves as a connecting feature, as well as creating a place where people could congregate with friends and family. Three fire features to link the exterior patios: a steel fire pit situated in at the front, a fireplace at the rear for cooking, and a fire pit at the far end of the property, which serves as a private sanctuary accessed from the main suite.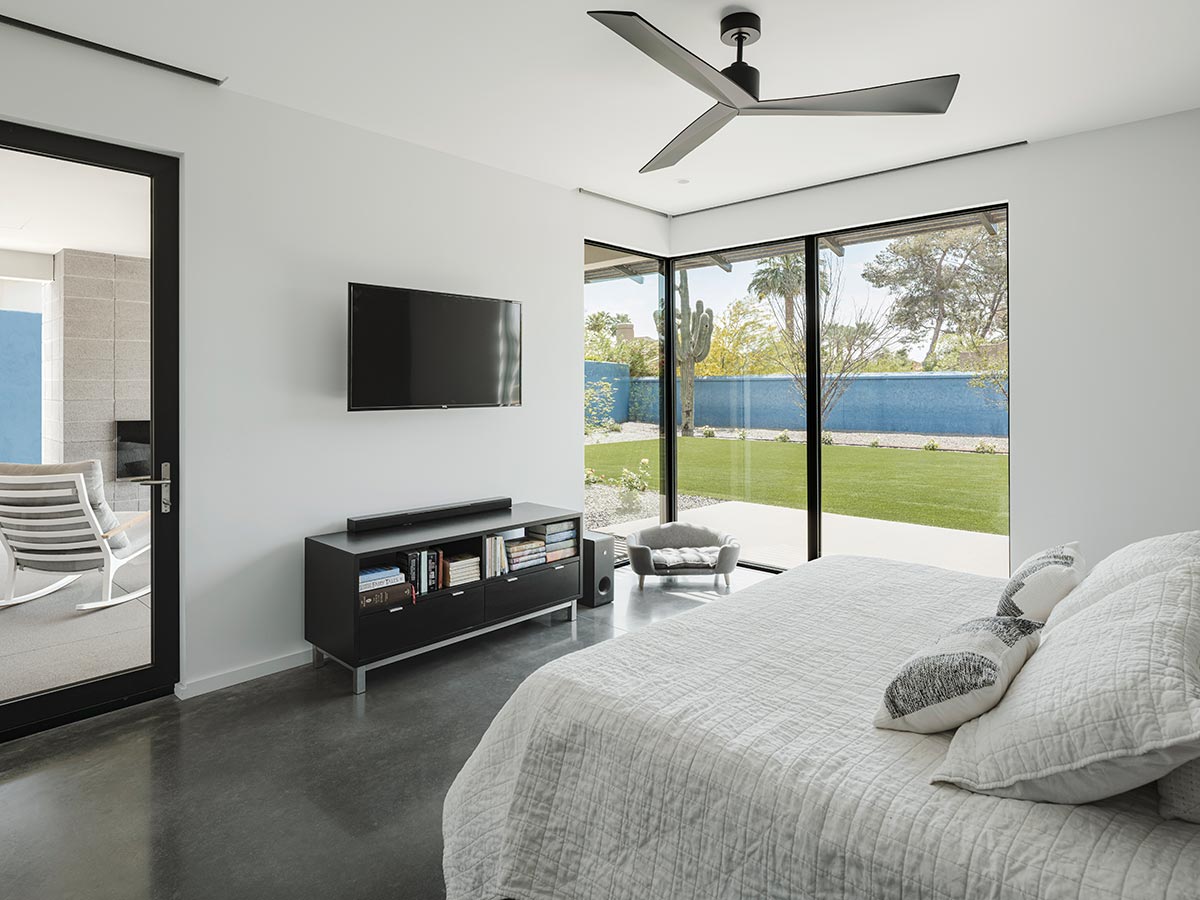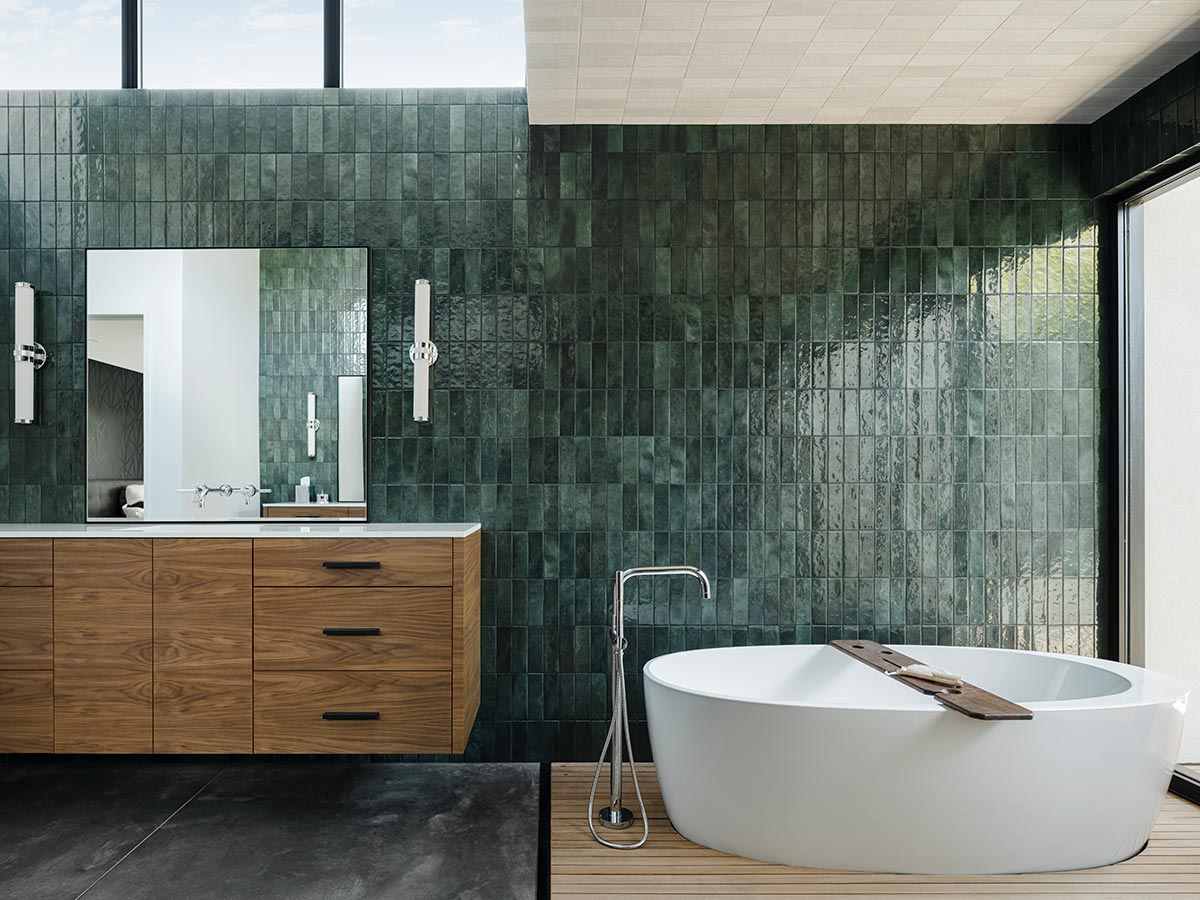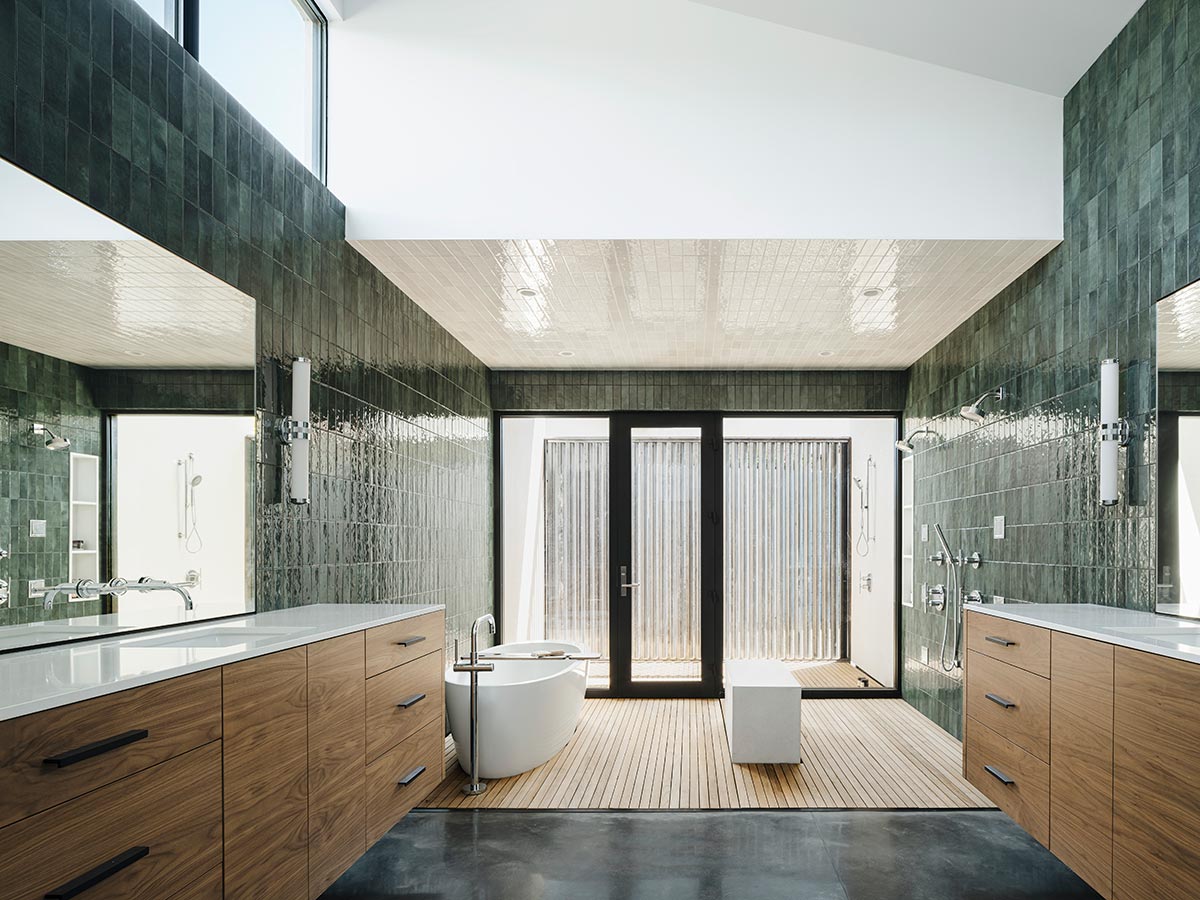 The family's new home is a showpiece of modern architecture, with all the bells and whistles. With views from every angle, it is easy to see why they chose this unconventional lot as the base for their dream house. Congratulations to The Ranch Mine for yet another beautiful home.
Project: Big Top
Architect: The Ranch Mine
Location: Phoenix, Arizona
Type: New Build
Builder: Identity Construction
Photography: Roehner + Ryan