Okay, we got to admit, at least at one point in our lives, we have daydreamed of living in a tree house. That's why we made dad build us the treehouse in the backyard the was kind of sketchy but a heap of fun. Well, Peter Stutchbury Architects has brought that childhood dream into a three-story reality with the Cabbage Tree House, a finalist in the 2018 Houses Awards for the 'New House Under 200 m2'. Adding to their long list of achievements this year, the architectural firm also bagged the Wilkinson Award for Residential Architecture in the 2018 NSW Architecture Awards and the inclusion of Cabbage Tree House in the longlist for the latest RIBA International Prize competition. Woah, talk about a whole lot of achievement right there!
So come on in and join on us on a little house tour and we'll show just how the folks at Peter Stutchbury just gave 2018 a run for its money…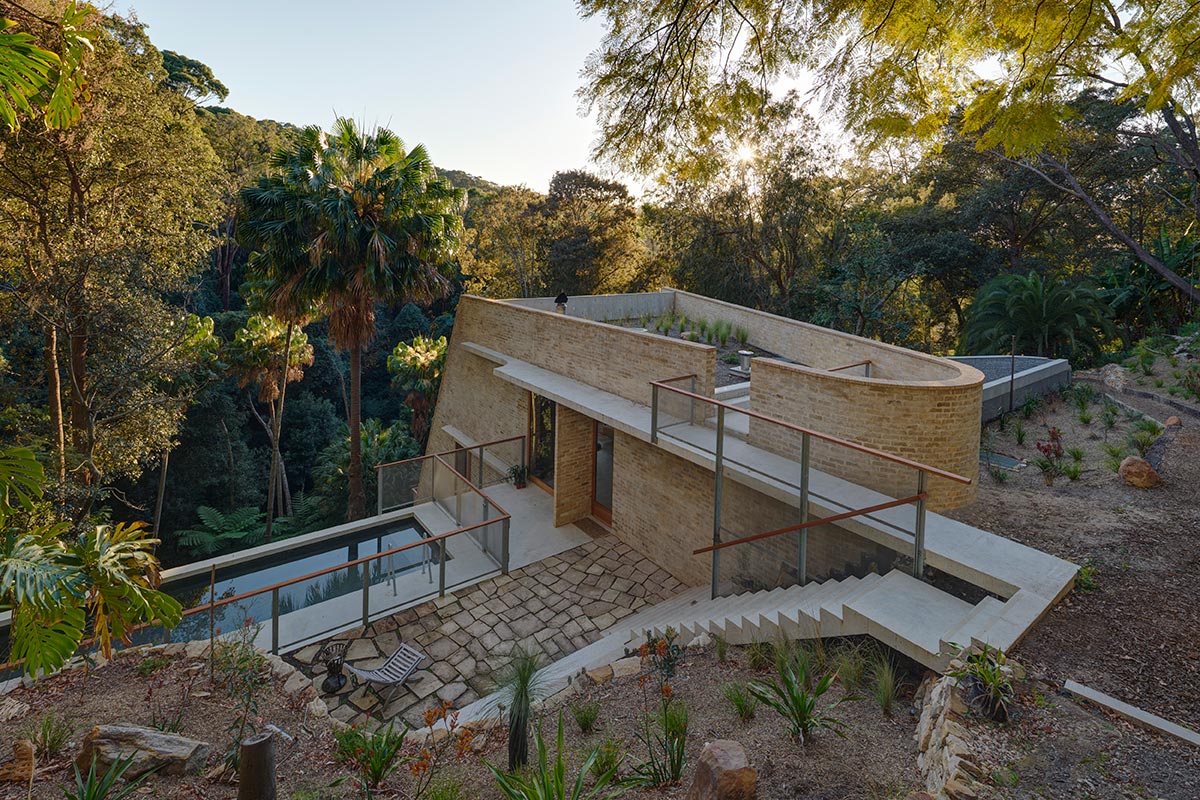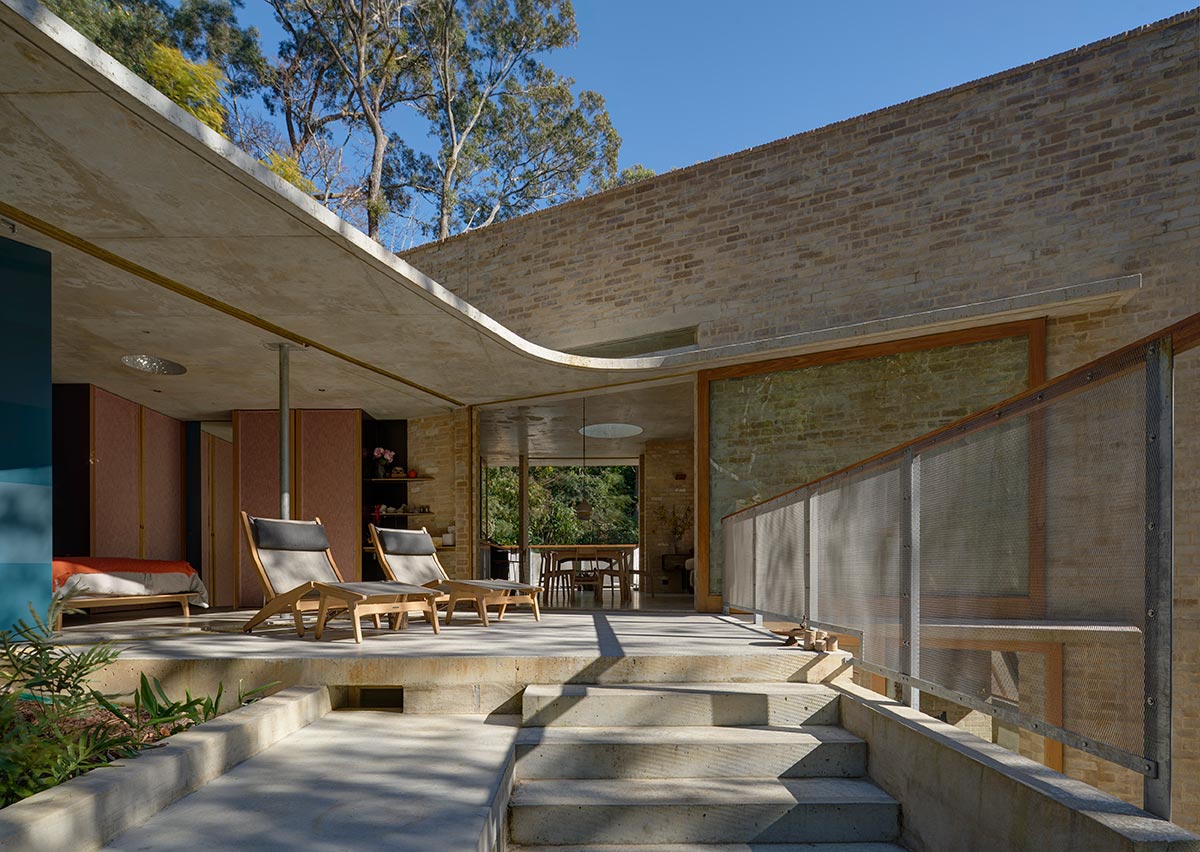 Cabbage Tree House's facade follows the contours of the hillside that seemingly gaze at the sky, looking outward to the majestic view of nature. Earthy tones exude a softer glow, allowing the exteriors to camouflage amongst its surroundings, creating a perfect balance for its solid concrete construction that casts a mighty bold structure. The building is almost cave-like but ironically gives off a certain air of elegance despite its elemental qualities.
Natural browns and hints of green from the surrounding trees dominate the over-all palette of the dwelling, indicative of its connection to its environment. The outward orientation of the living space and the bare, massive glass windows immediately redirects attention to the vast greenery outside, almost like walking you through a distant memory of playing in the treehouse of your childhood dream.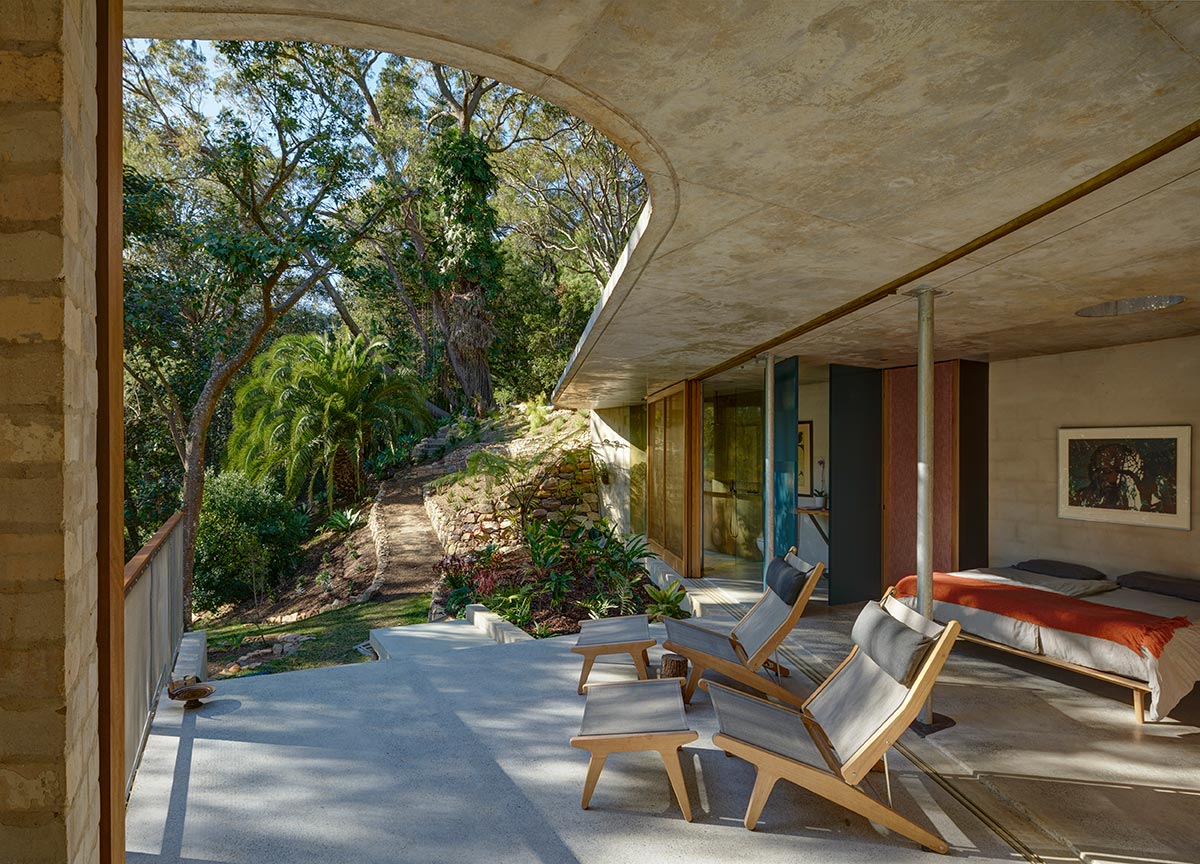 Atop the kitchen and dining areas, a large, round skylight allows a generous amount of sunlight to illuminate the space. At the heart of the Cabbage Tree House is a grass-filled courtyard, complete with a pond, tree, and fire pit, all open to the three levels of the residential structure. Exposed bricks surround the communal spaces, adding to its homey, rustic appeal, alongside the surrounding glass walls that allow more light to flood right into the room.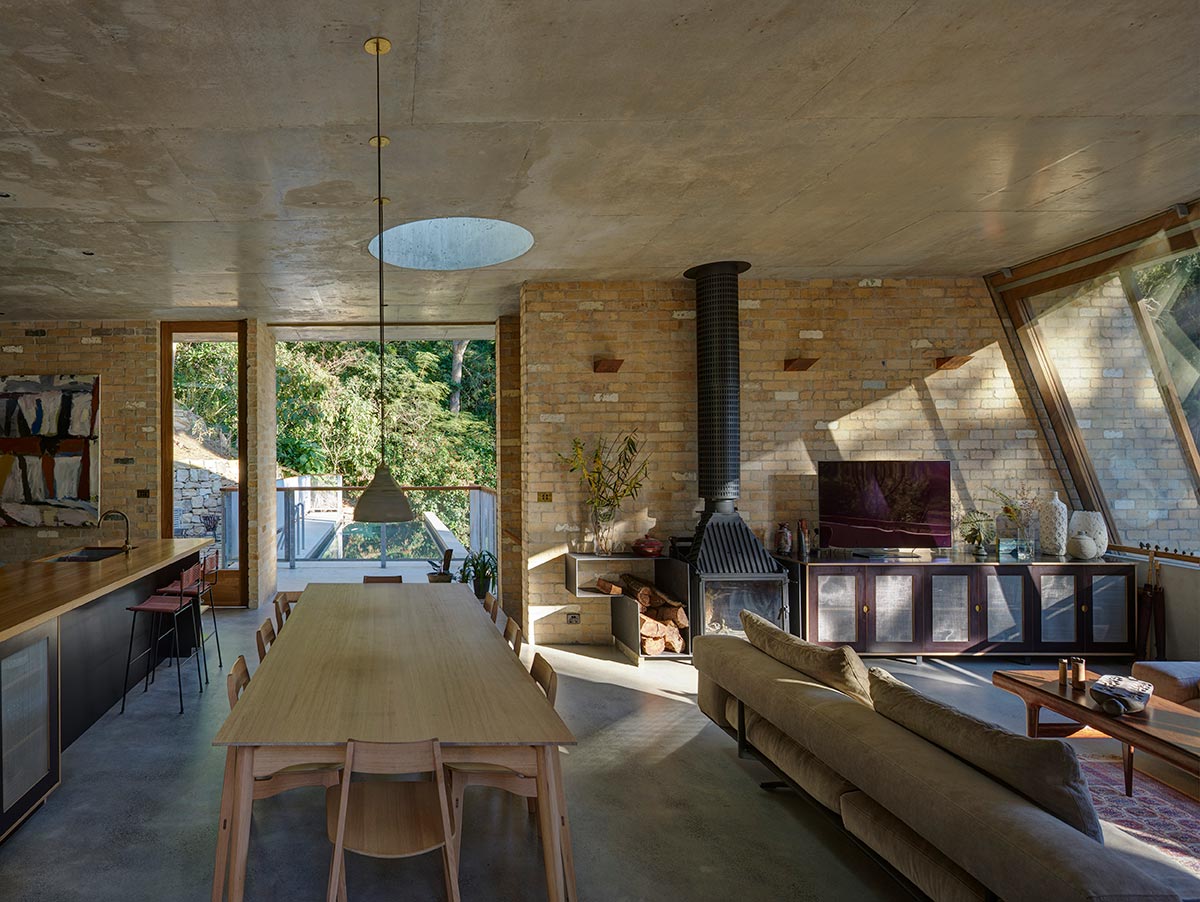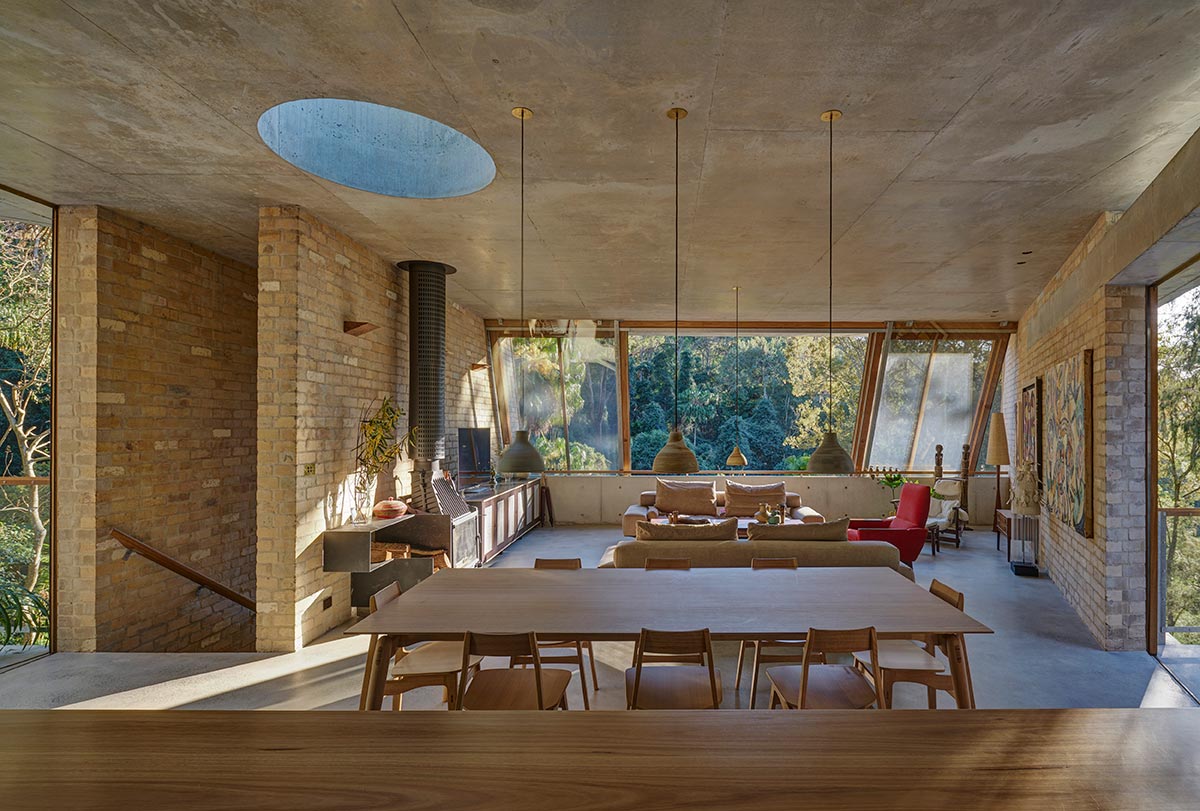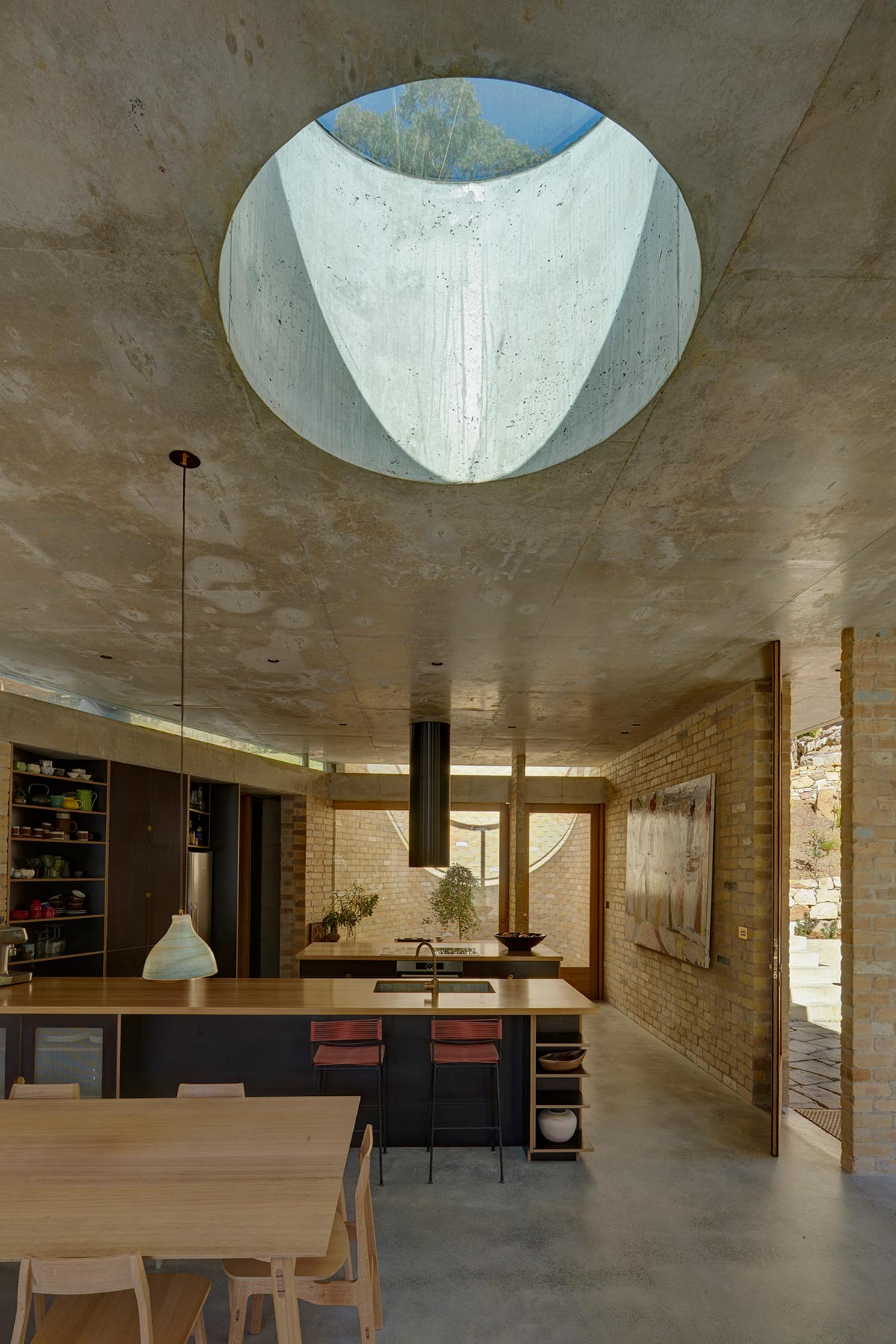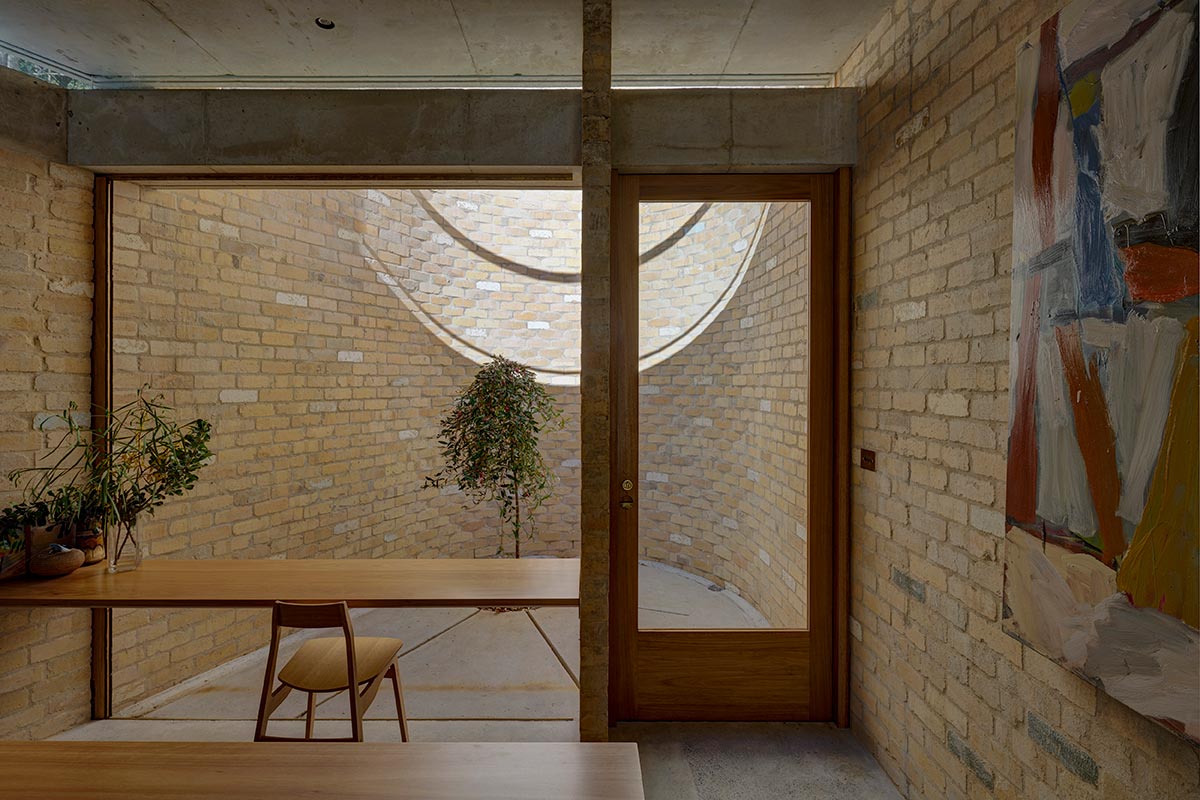 The innate warmth of the house extends far right to the patio and pool, inviting you over for that perfect Friday chill out vibe. Nothing more than a sweet blend of your favourite pink Moscatto in hand, a sky full of stars that shy away from the dark silhouette of the trees, and the glorious thought of finally living that treehouse life a your younger self could only imagine.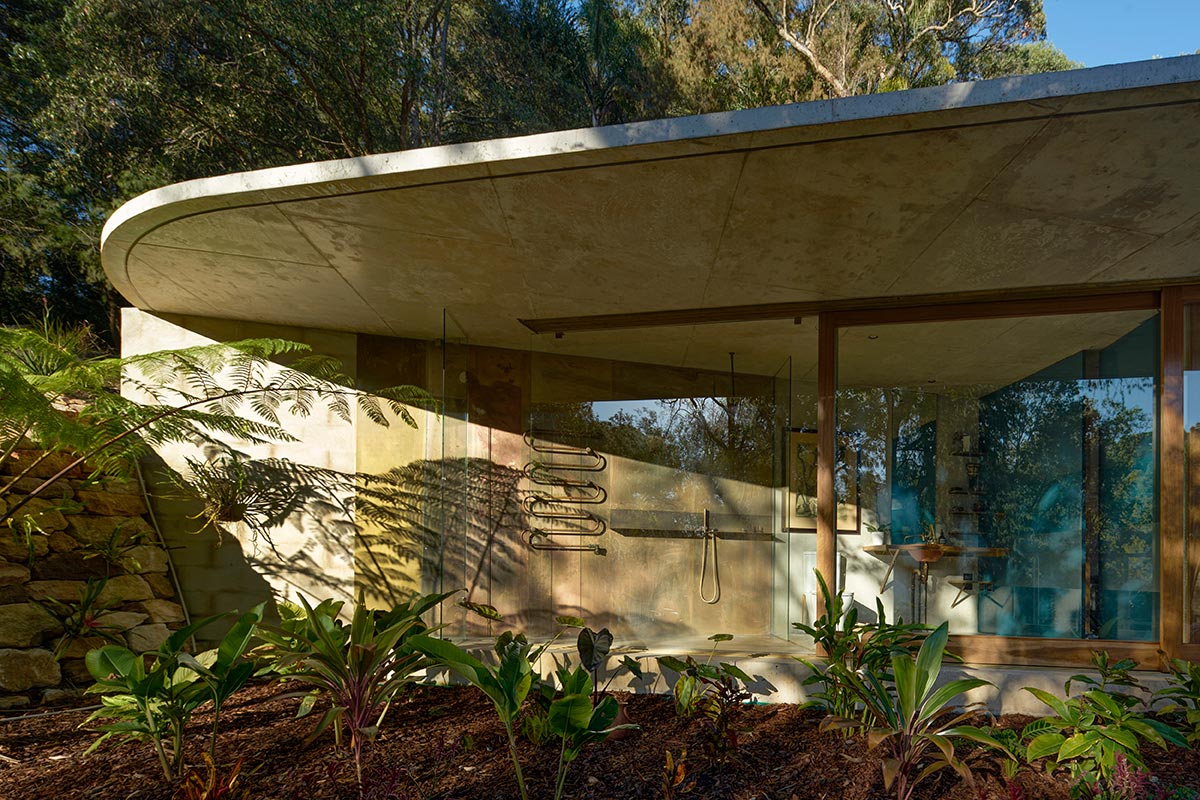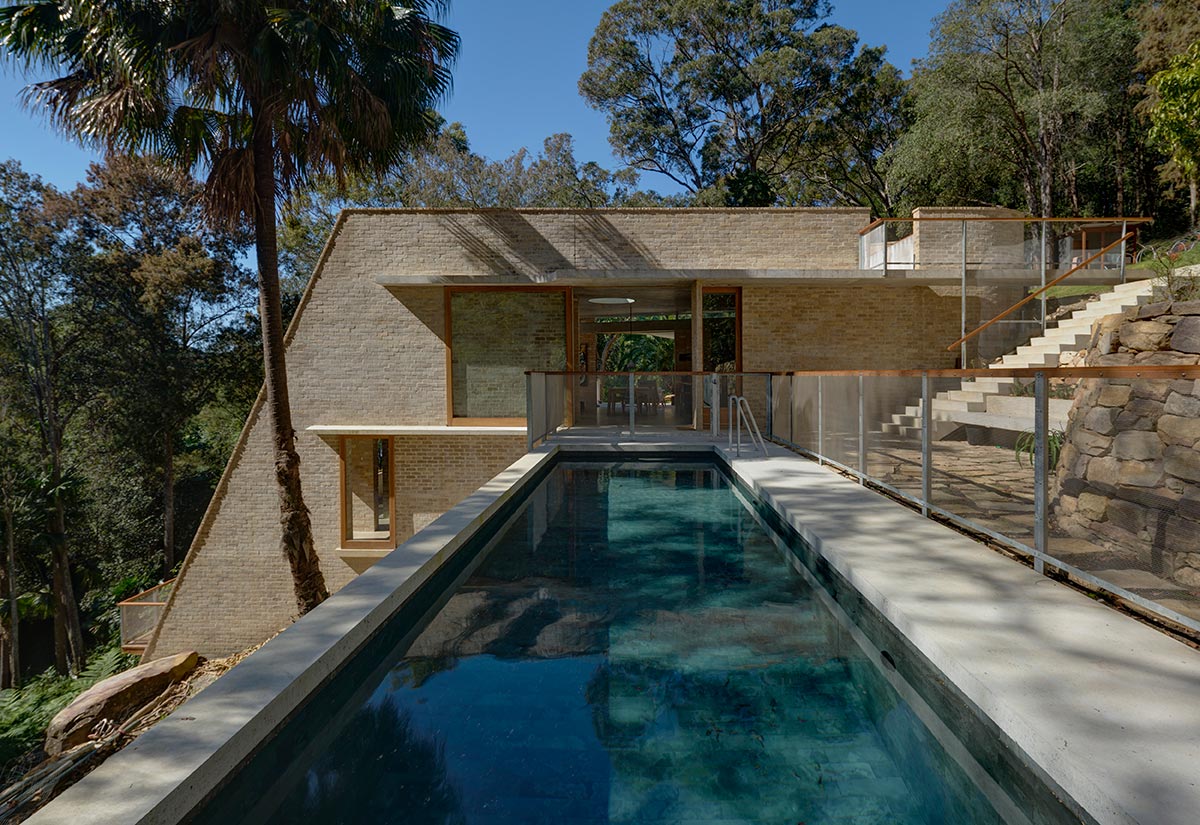 While some houses were built for shelter, the Cabbage Tree House was built for a lasting experience for generations to come.
Photography by Michael Nicholson.