Cleverly designed by Breathe Architecture, Nightingale 1 is development model set to establish environmentally, socially, and financially sustainable homes through humanising developmental and construction process to set an example for future housing plans that such idea is possible.
Along the urbanscapes of Brunswick, Victoria, Nightingale 1 towers from the rest of the structures, boldly presenting its industrial strokes of glass and steel-clad encasing that perfectly illustrates modernity- changing the quality of city life through such a demonstrative project that's easy to replicate for the benefit of the people, the community, and the environment. No wonder Nightingale 1 by Breathe Architecture has made its way to be a finalist in the 2018 Houses Awards for Sustainability. Let's take a peek…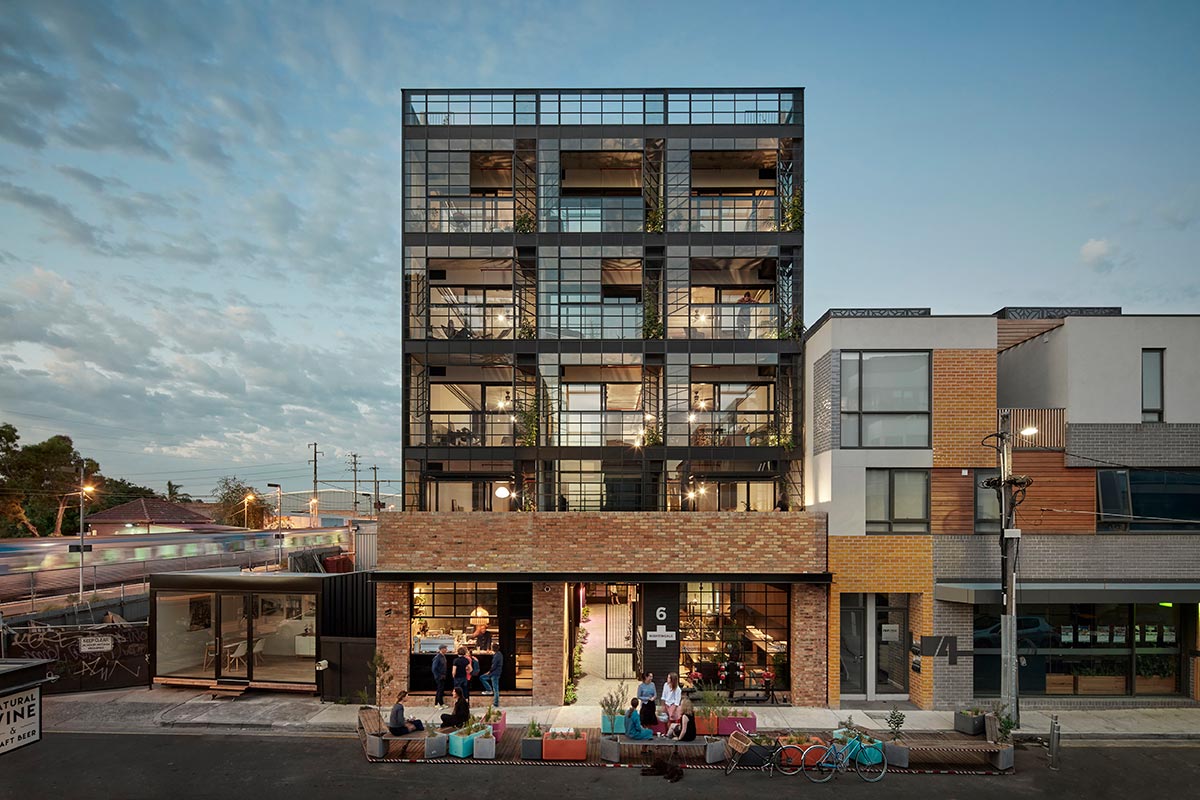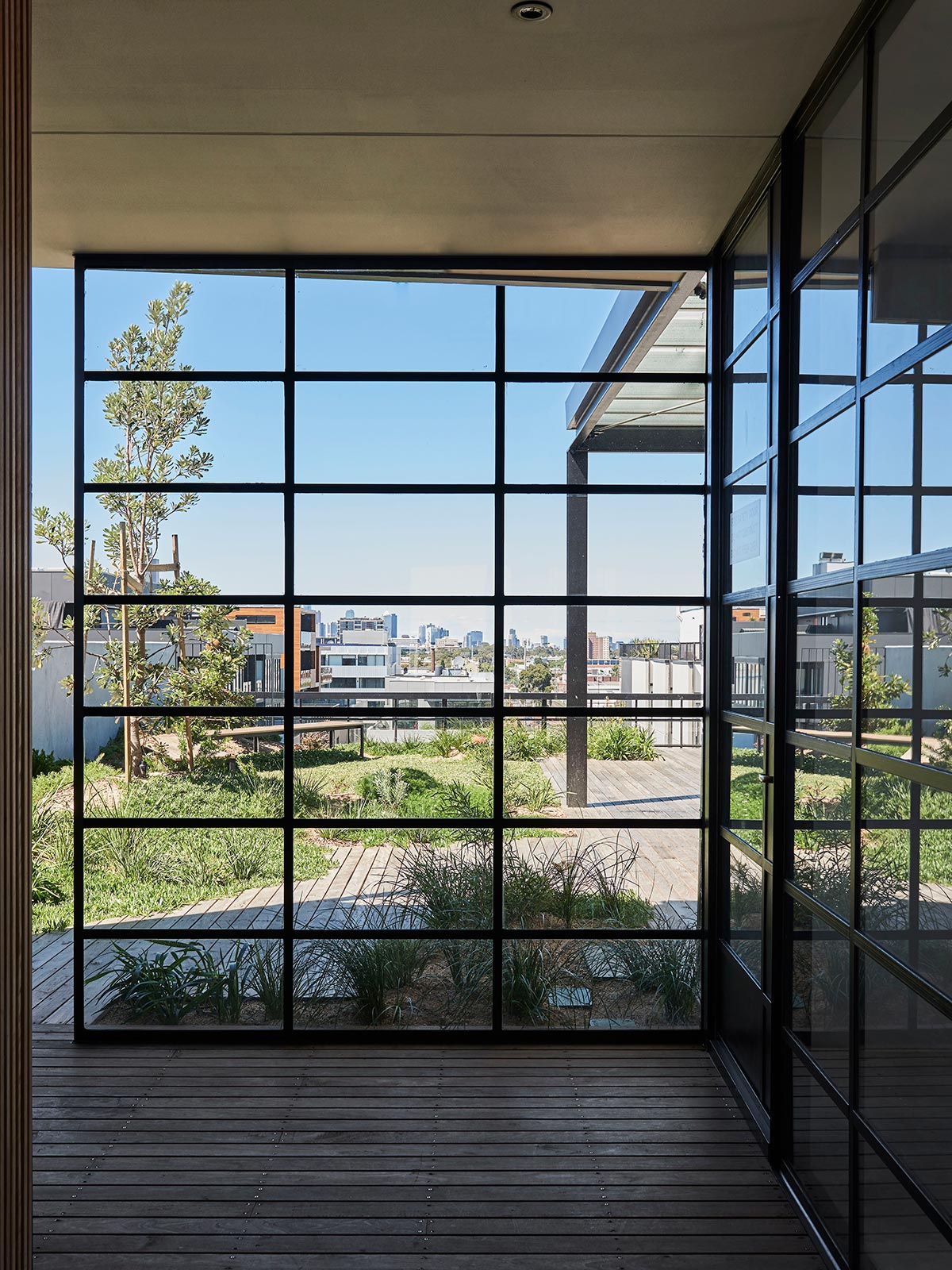 Unraveling the industrial layers of the building exceeds any expectations of what a sustainable home would be. Exposed pipes over the ceiling compliment to the imminent urban appeal while the use of warmer timber fixtures placed against the harsh contrast of dark and raw concrete creates a sudden earthy twist to the space, allowing the dining area to breathe through a dynamic exchange of elements.
Brass fixtures along the kitchen sink exude quite a hint of luxe, proving that sustainable living can have its own quirks as well.
If there is one thing to emphasize about this building, it's definitely its generous use of plants throughout all available corners of the home. From the staircase hallways down to the bathroom, there isn't a place left untouched by greenery. But, hey, who's complaining anyway?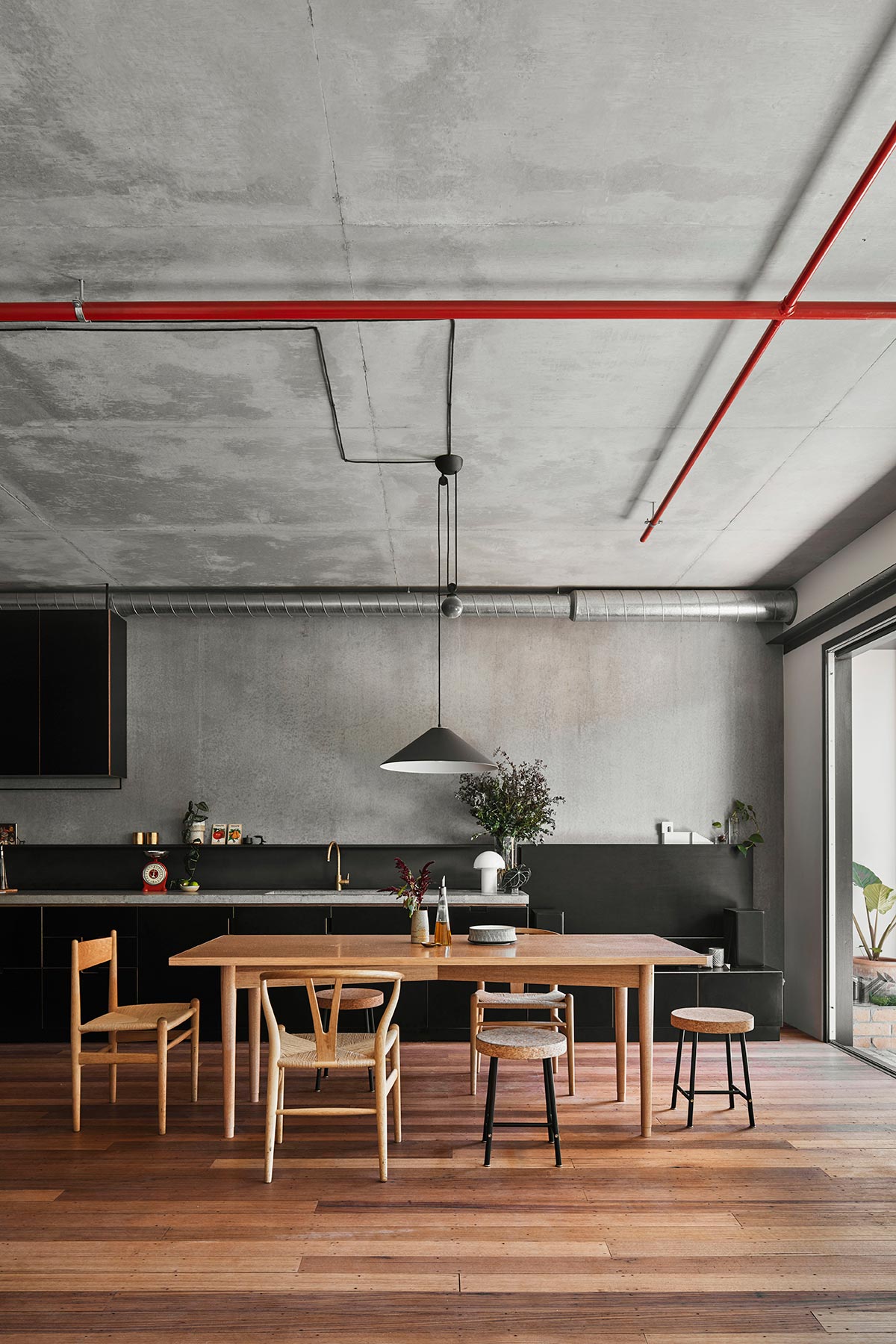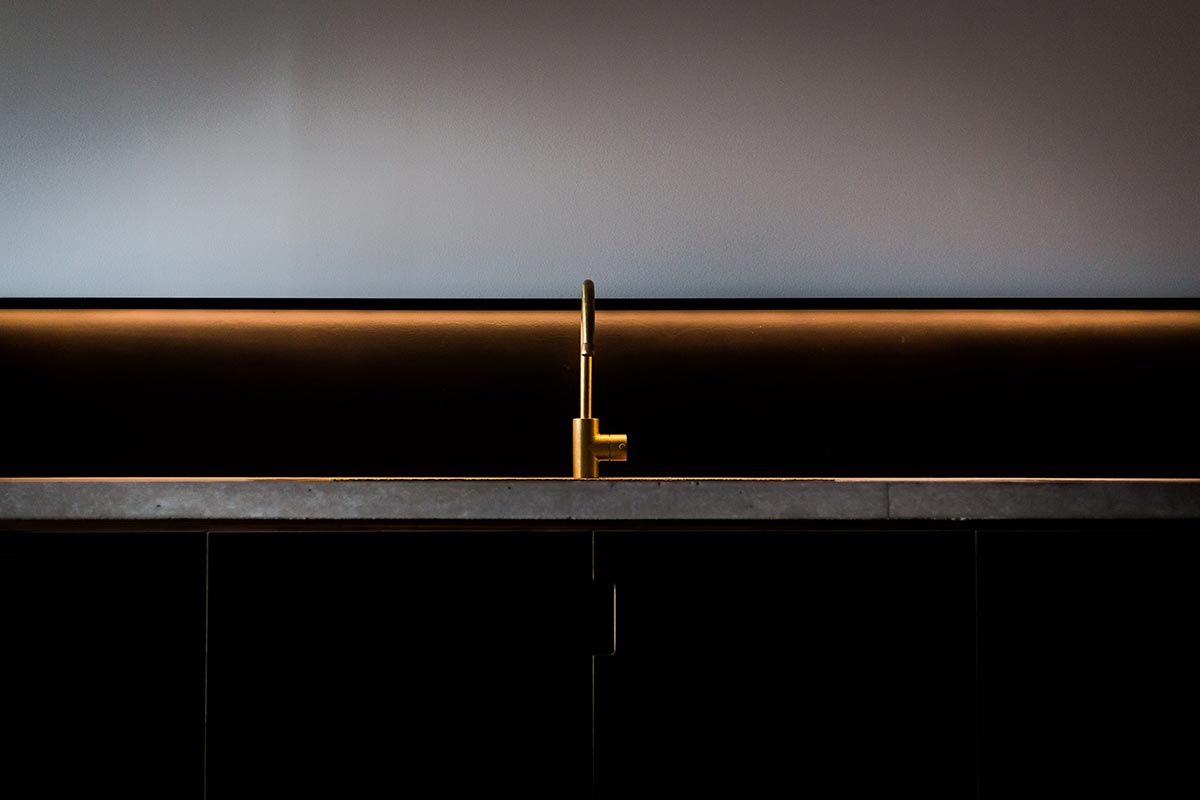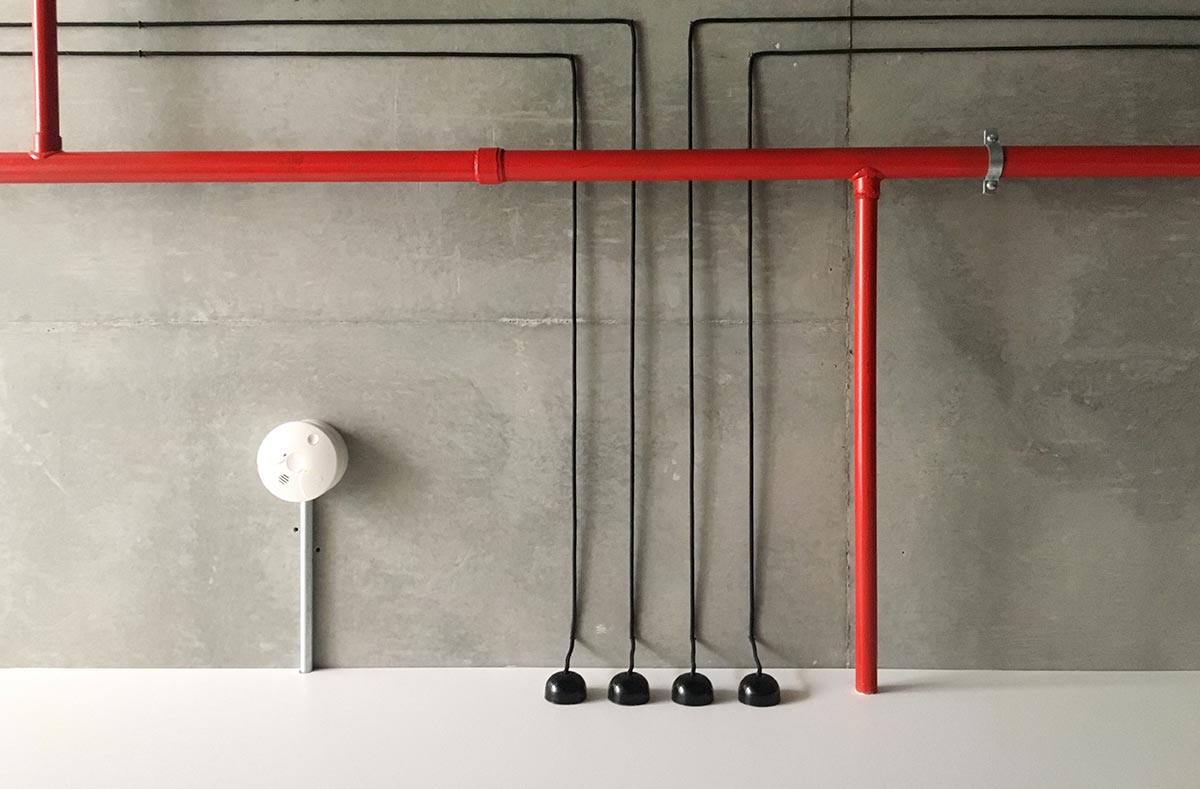 Walls of steel screen sheets guide through the steel staircases, allowing more breathable corners throughout the structure. Luscious greens surround the tightly-knit spaces ensure for a secured source of oxygen that will benefited by the living spaces.
The open plan structure amongst communal areas provide an expansive feel, allowing more free space in between furnishings for a lighter environment vibe. Choices in furniture also contribute to the lightweight vibes. Lounge chairs with slim-cut feet are purposely used throughout the spaces to minimize visual clutter among the added belongings.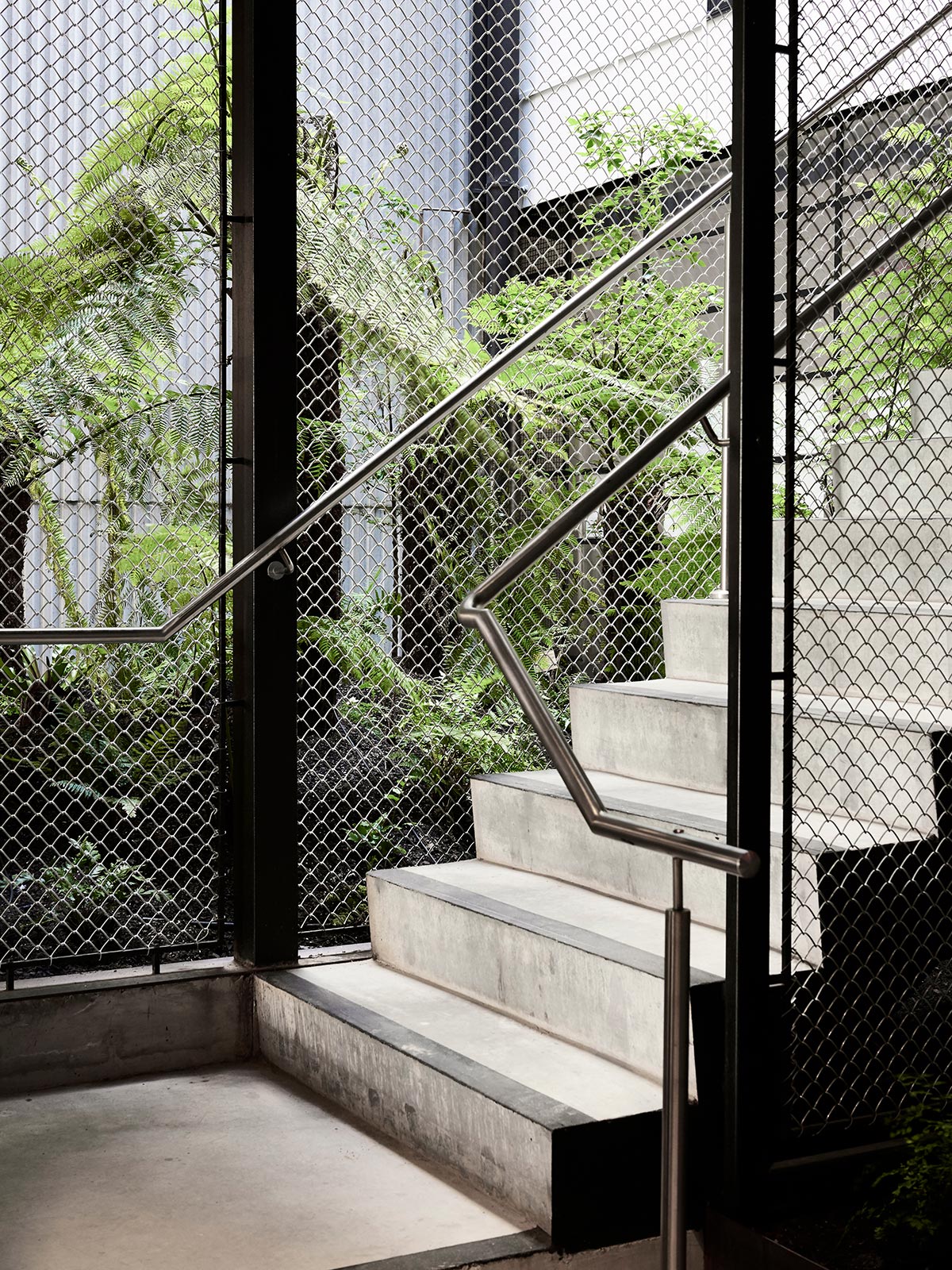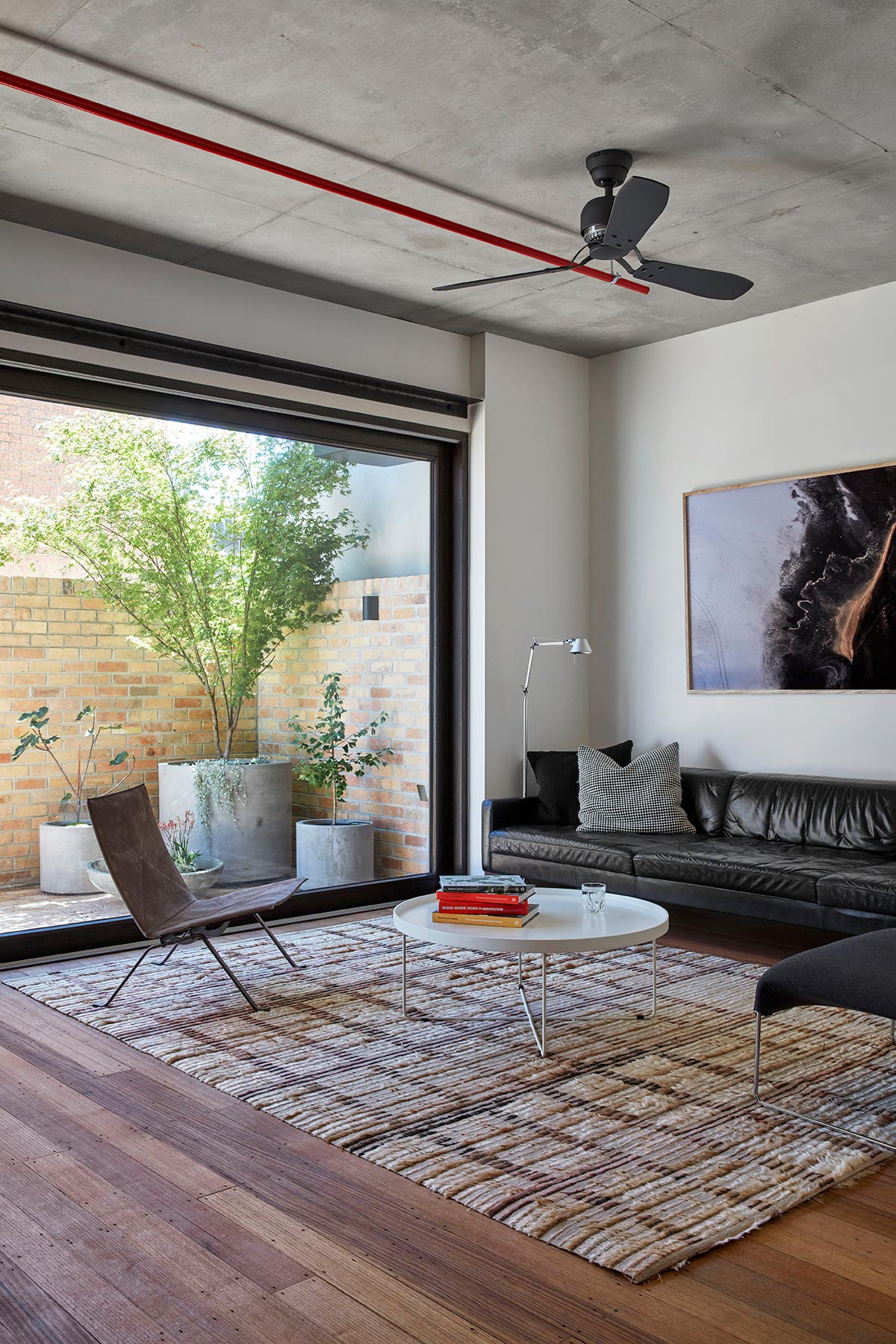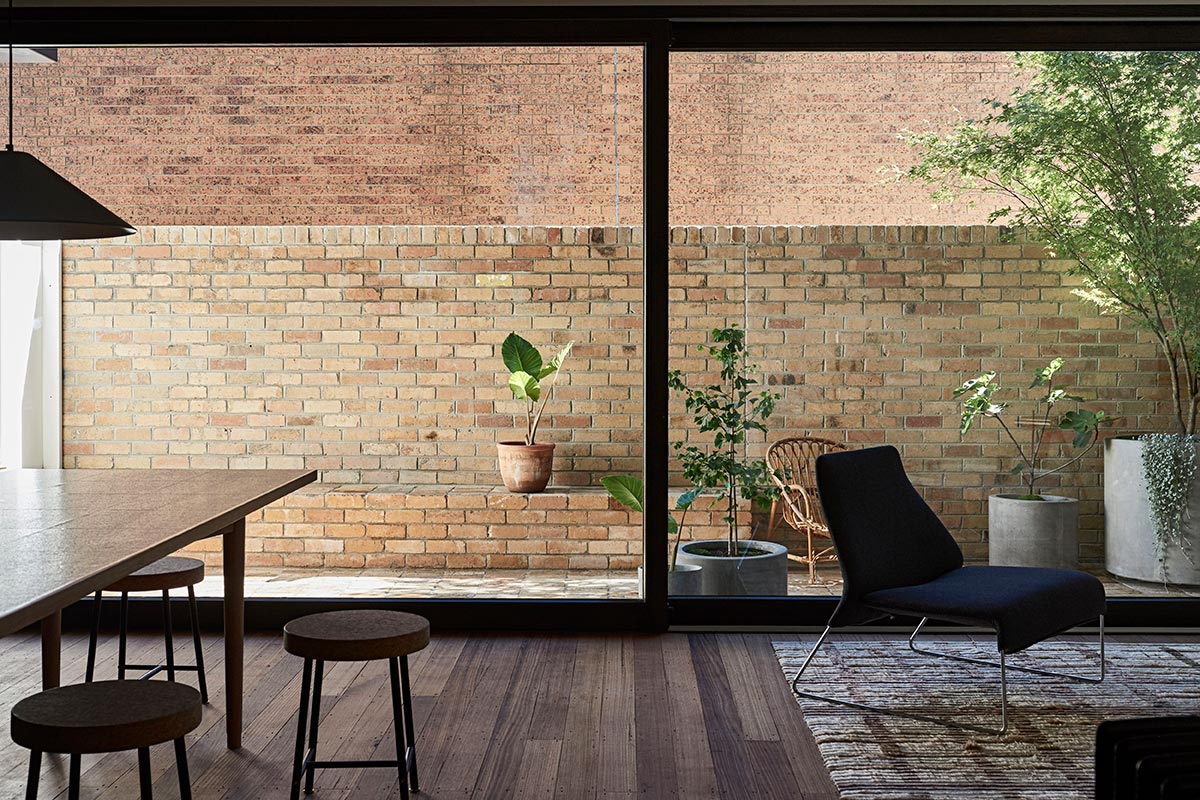 Natural light flood through the interior walls with the clever use of glass panels, allowing more brightness to come into the space, emphasizing highly on energy conservation especially during daytime. Talk about saving heaps on cash on the next electricity bill!
Overall, Nightingale 1 is a beacon of sustainable urban living, proving that it only takes conscious effort in utilizing natural resources and foregoing any excess to build a good, sustainable life even within the hustle and bustle of the city.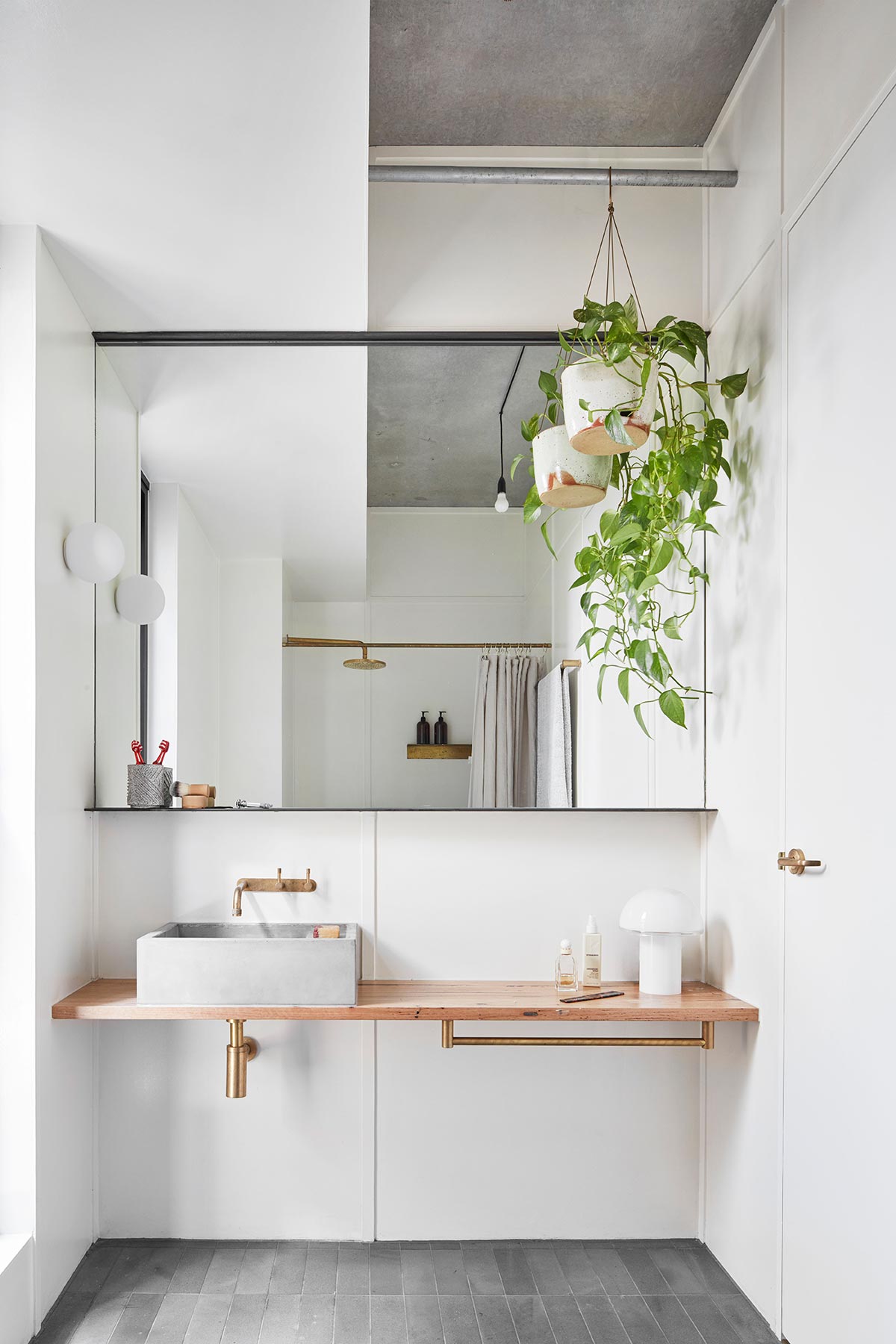 Photography by Peter Clarke.