This is what happens when two brilliant architects transform a cottage into a bolt hole. Anita Panov and Andrew Scott of Panov Scott Architects, a Finalist 2018 Houses Awards for the 'Heritage' category, set out to embark on a mission to create a relaxing environment with a simple, rural feel within a dense urban setting and it is apparent that they have succeeded in achieving this.
Their foundation was a 75-square-metre building built around the 1980's. The owner originally wanted to provide a bolt hole in the city for his mother, who loves to spend time in the countryside, so the architects injected a courtyard that offers an escape from the urban setting. Come with us as we take a tour!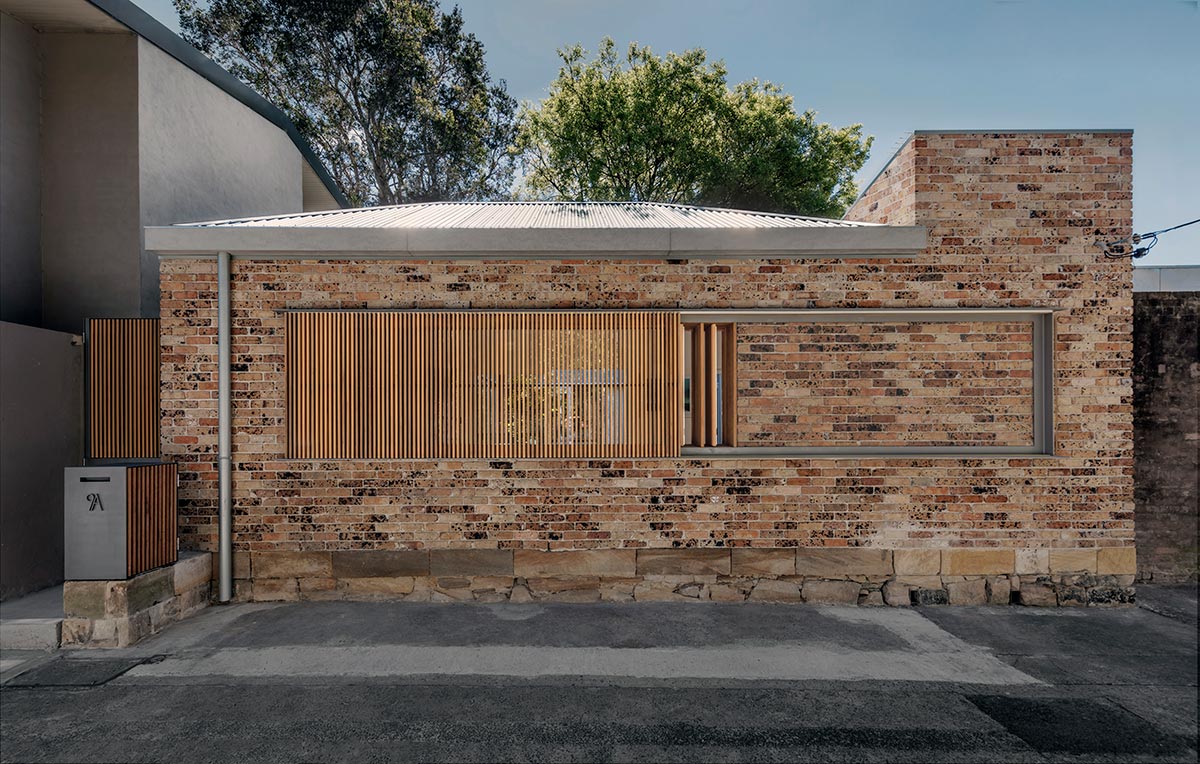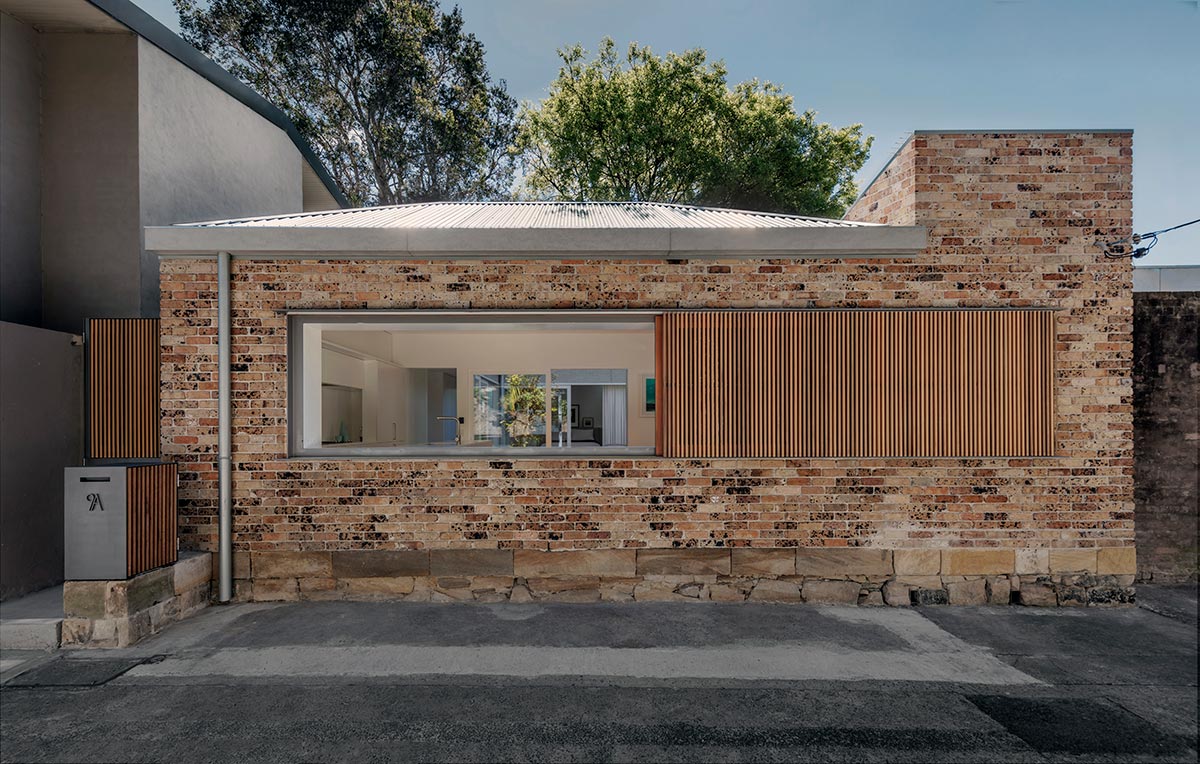 The house has been transformed to allow privacy when you need it, and to open the space up within the home and with the outside world when you feel like socialising with the local community. The structure, despite the incorporation of modern concepts, has been kept simple and relaxed, reflecting the simple countryside lifestyle.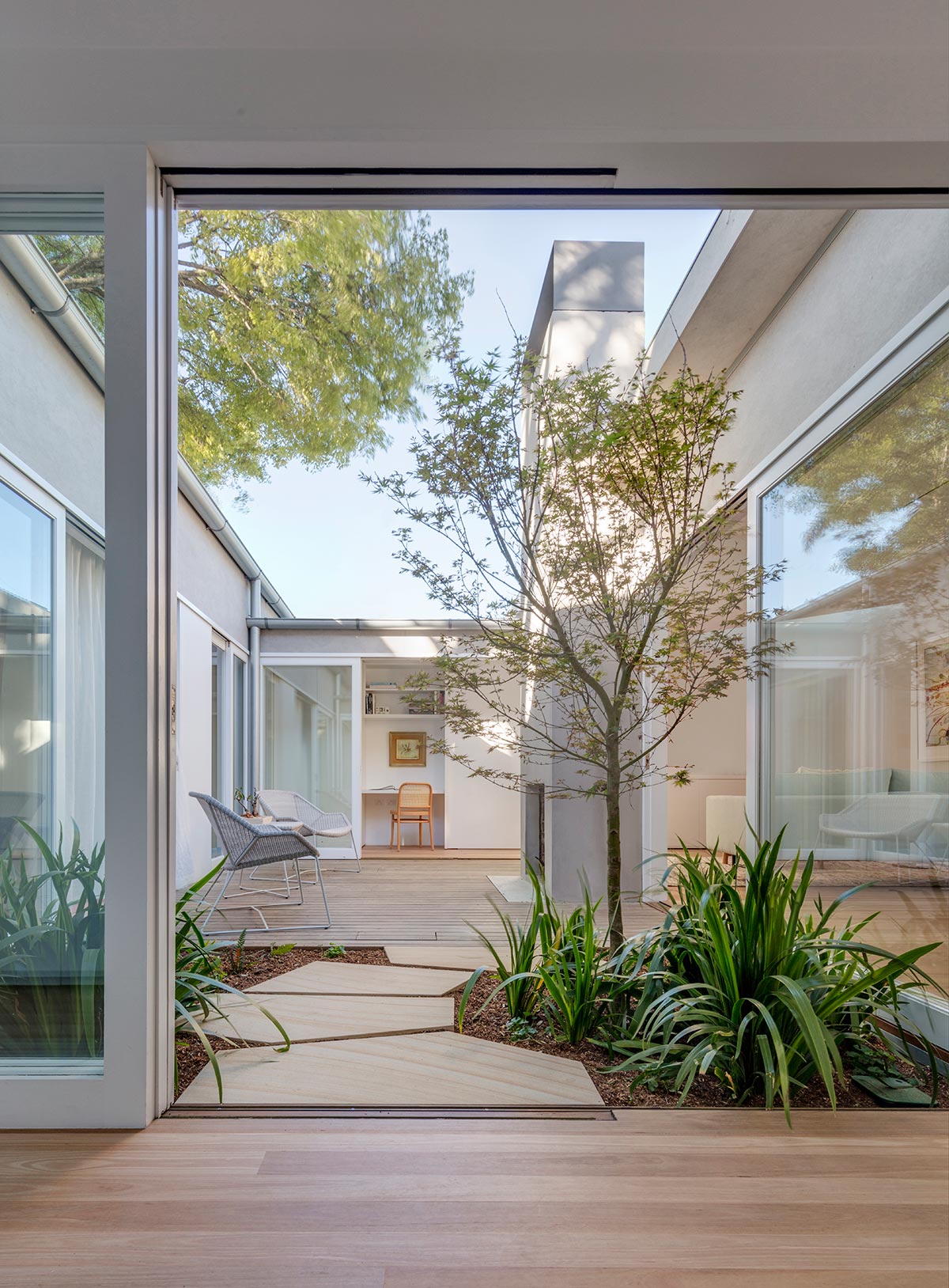 The soft wooden flooring and the graceful foliage create a serene atmosphere for the courtyard, where one can spend time to simply sit down and enjoy a quiet afternoon. The courtyard is the focal point of all the rooms of the house and promotes a sense of connectedness.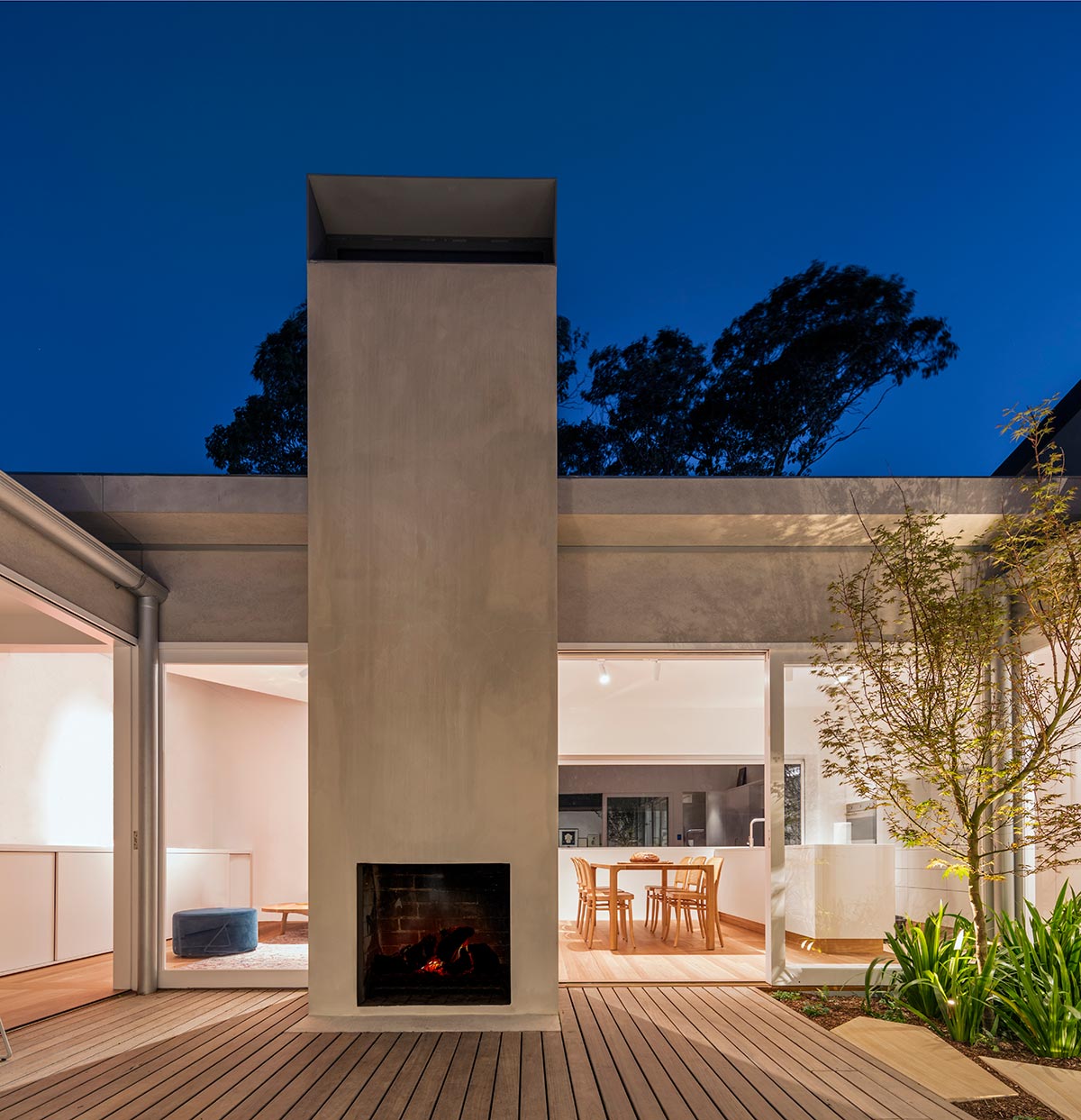 Come sundown, the concrete fireplace at the courtyard makes a lovely focal point, with its chimney extending above the existing roof line. Warmth radiates within the courtyard and all the rooms surrounding it.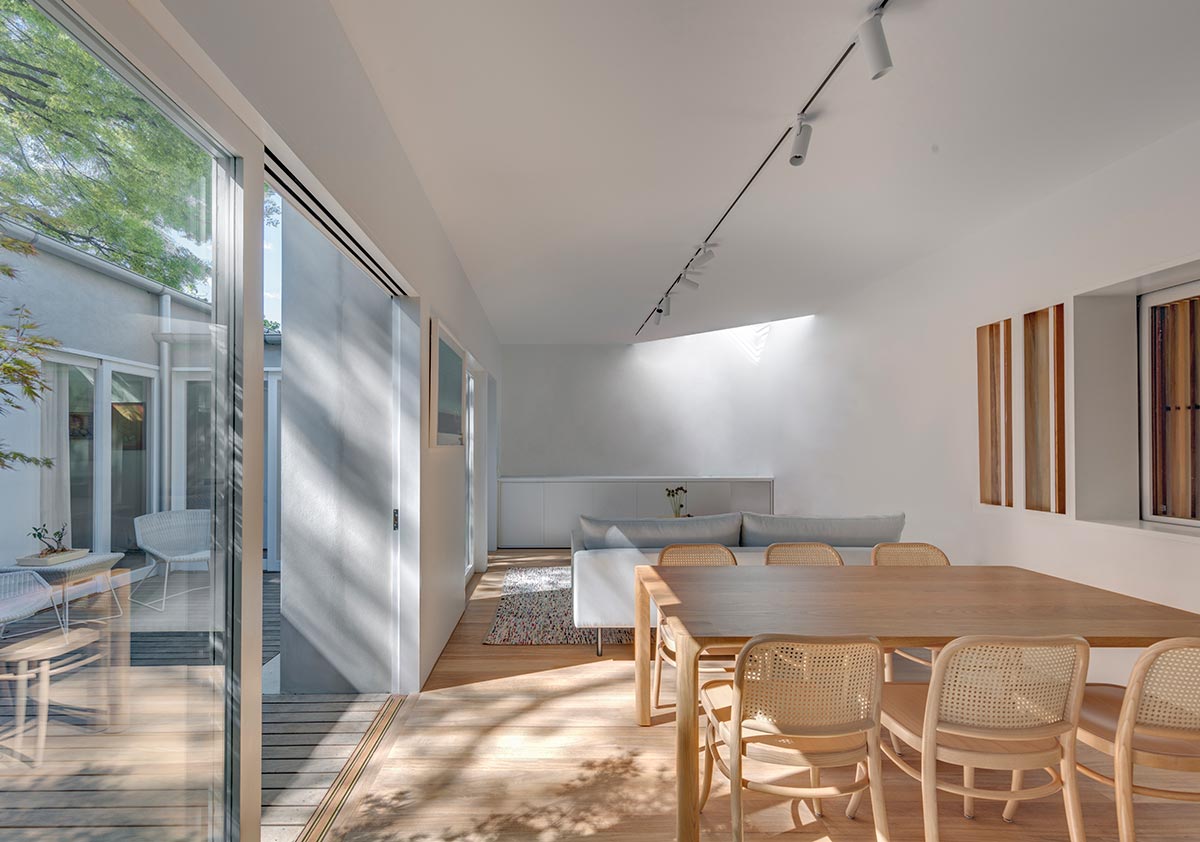 Sliding glass doors are perfect for this structure, as they create a sense of continuity throughout the house. This type of door also prevents loud sounds as rooms open and close, maintaining a quiet and relaxing setting.
The communal spaces like the living area, kitchen and dining room are strategically positioned facing the street, allowing people from inside to easily interact with the members of their community. While this house was designed to provide an escape from the urban life, it also allows for and actually encourages connecting ties with the neighbourhood because part of countryside life is building relationships within the community.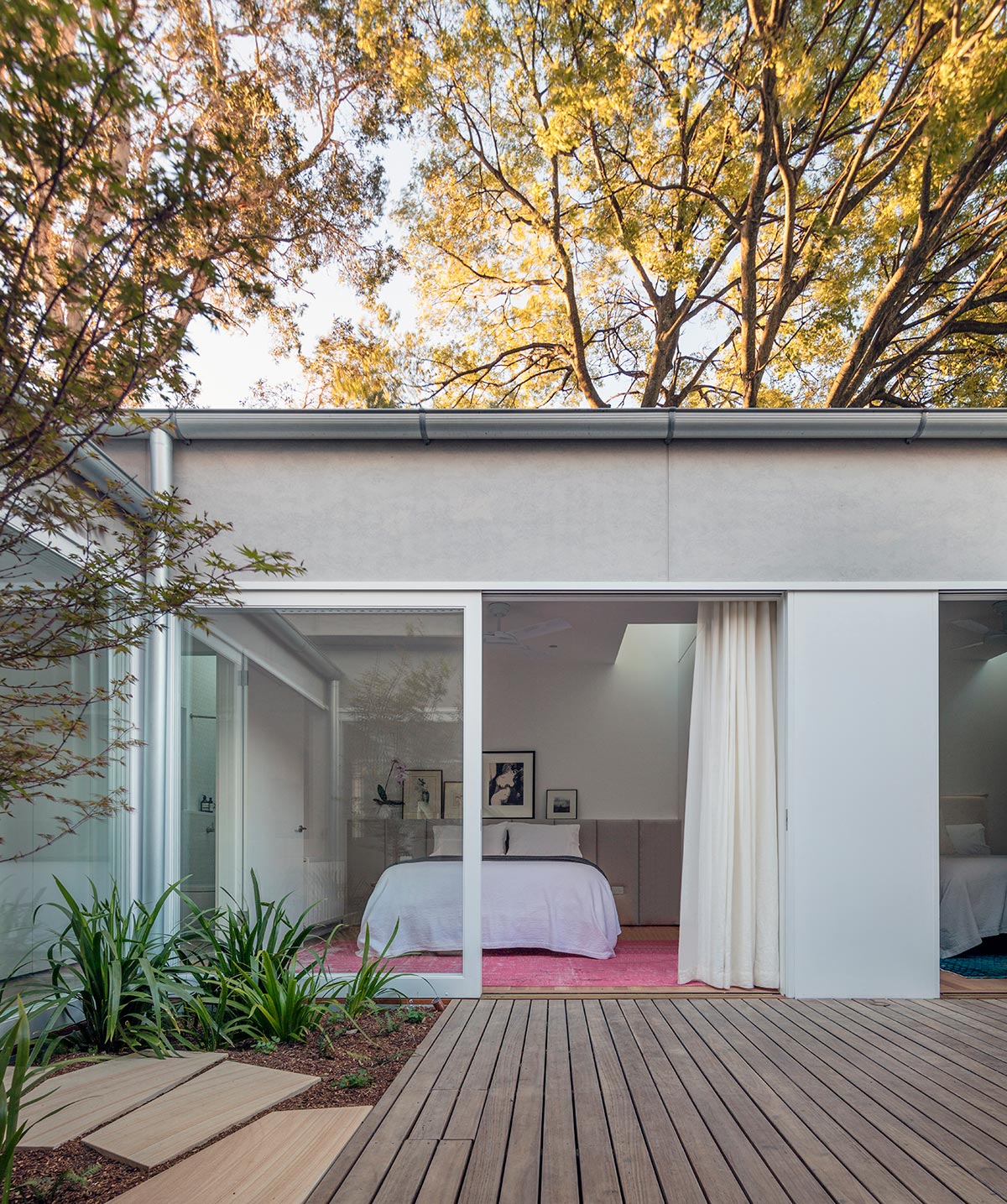 On the other hand, spaces that require privacy, such as the bedrooms and bathrooms, are tucked away at the rear. And although all rooms are connected through the courtyard, solid white curtains provide privacy whenever this is preferred. Soft ambient lighting is placed in the bedrooms, for a softer, more relaxed ambience. And if one would prefer to have brighter lighting inside the room, they can easily allow natural light to illuminate their space.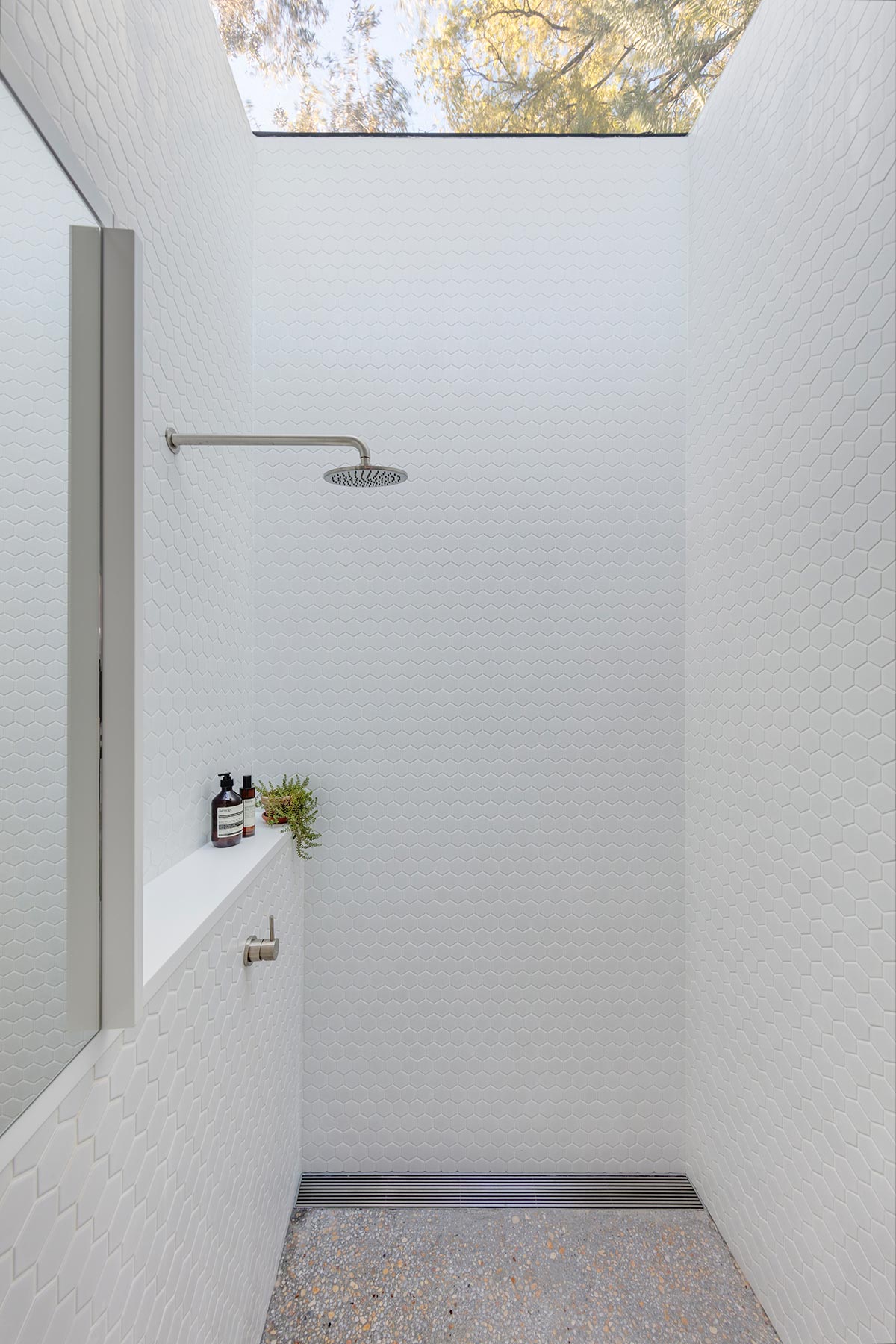 The shower room is illuminated with natural light from the skylight. The predominant while colour throughout the house is also seen in the bathroom tiles, keeping true to the theme of a simple, rural life.

Photography by Murray Fredericks.