Brad Swartz Architects embed sophistication and luxury in the very concept and structure of the Boneca Apartment in Rushcutters Bay. 'Boneca' means "doll house" in Portuguese, ideally representing the dainty features of the compact living space, giving life to what once was thought to be unreal.
The 24-square metre apartment offers a delightful meaning to compact style living while allowing certain areas to look expansive with moveable partitions. The trendy Boneca Apartment is a dream space of every urban dweller who's looking for something cozy and space-savvy without sacrificing function and form.
Boneca Apartment's clever compact design has made it as one of the finalists in the 2018 Houses Awards for Apartments. Let's take a look!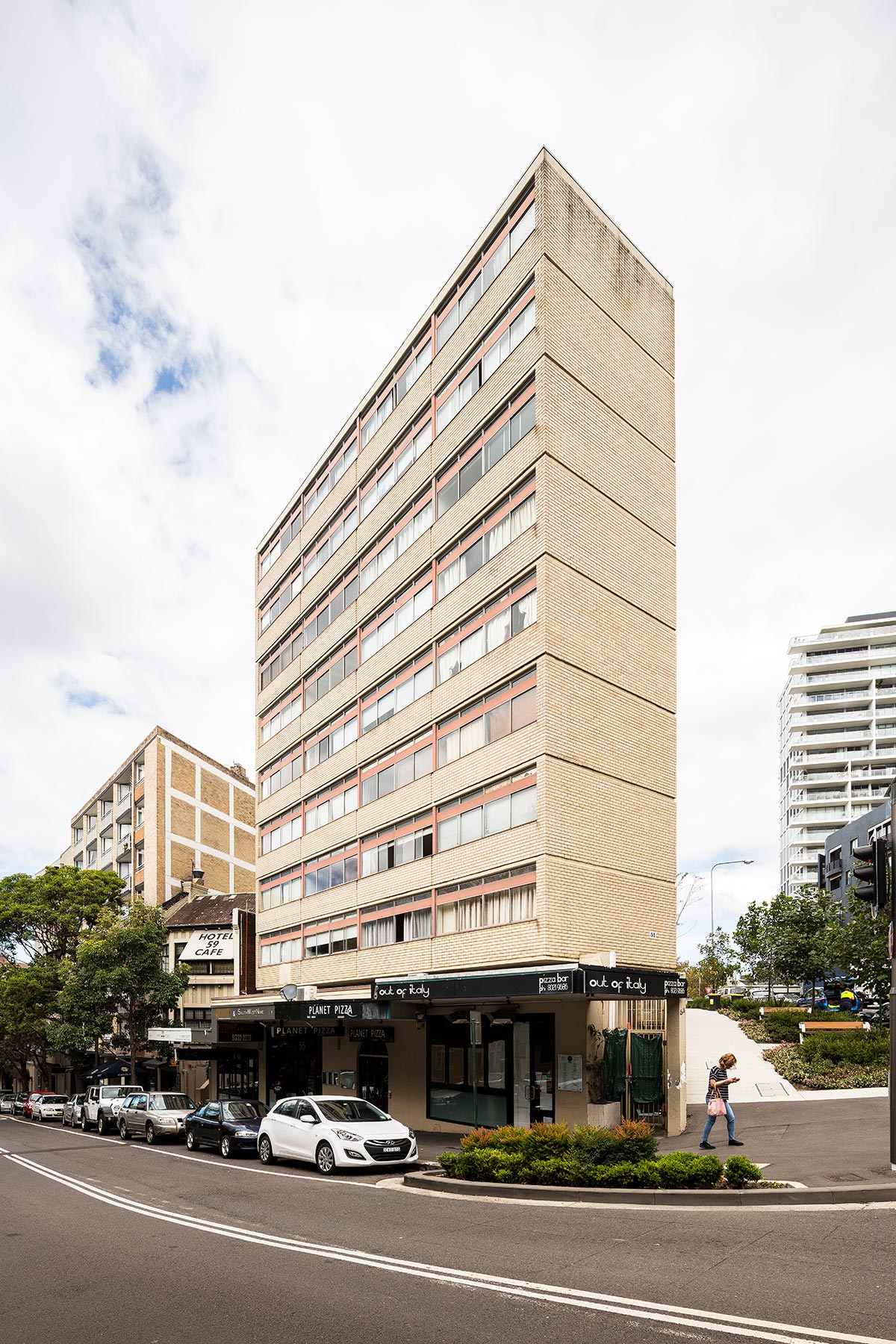 The apartment's living zone provides ample accommodation to essential furniture pieces while maintaining a good amount of free space throughout. Boneca Apartment's flooring boasts of utmost practicality, preferring the use of wood flooring with easy maintenance and upkeep.
Next to the cozy lounge area is the dining space that curates a quaint picnic style set up for a more solid arrangement. If there is one more thing impressive about the space conservation technique of this urban dwelling, it's definitely the amount of effort placed in picking the right furniture to preserve as much free space as possible.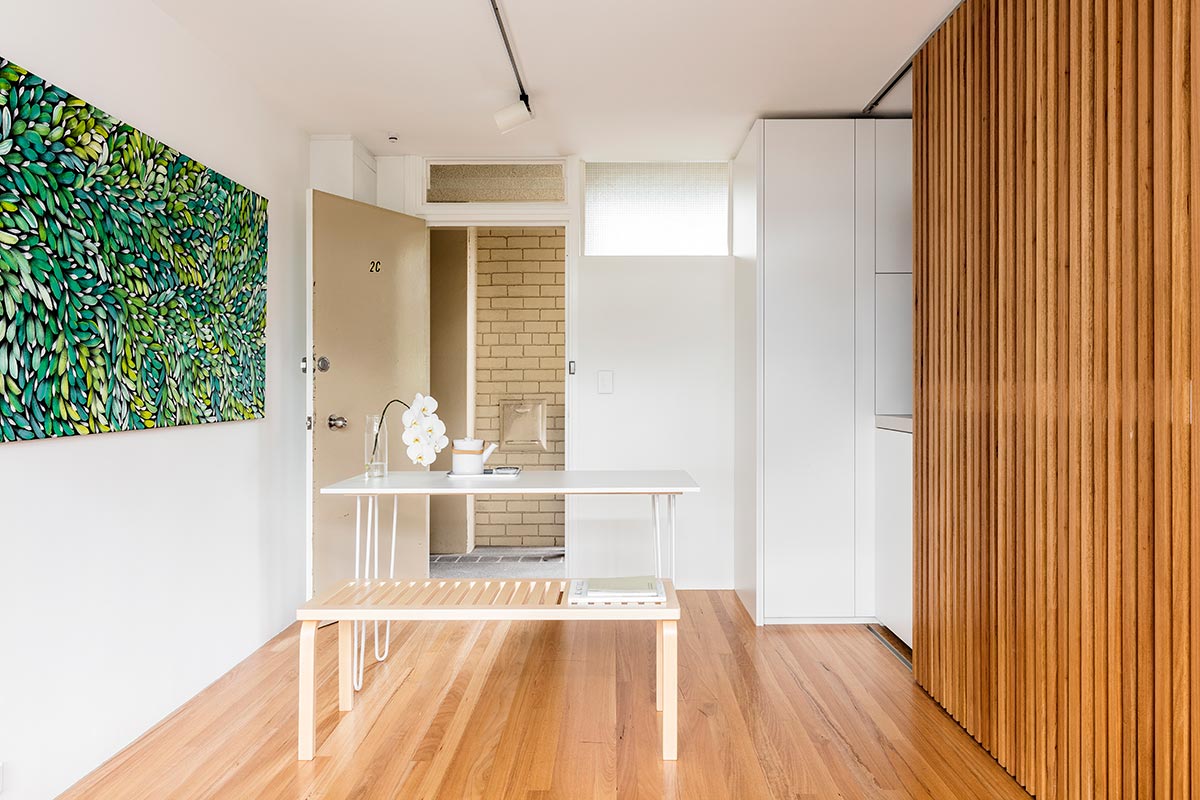 To create a more spacious communal zone, the bathroom and kitchen areas were realigned. The compact kitchen zone highlights a concealed storage feature through smart organization design, allowing the entire living space to live up to its clean state.
Aligned with the kitchen is the bathroom area with that unique and contemporary feature including the wall mounted medicine cabinet in clean beige color. The modern sink comes with a matching towel hanger for easy and practical use. The bathroom cabinet is a real space saver with its innovative open and close door mechanism. It comes in several layers where you can place different items from towels to shoes and toiletries. The upper shelf of the cabinet is the area where you can hang your shirts and other clothing pieces.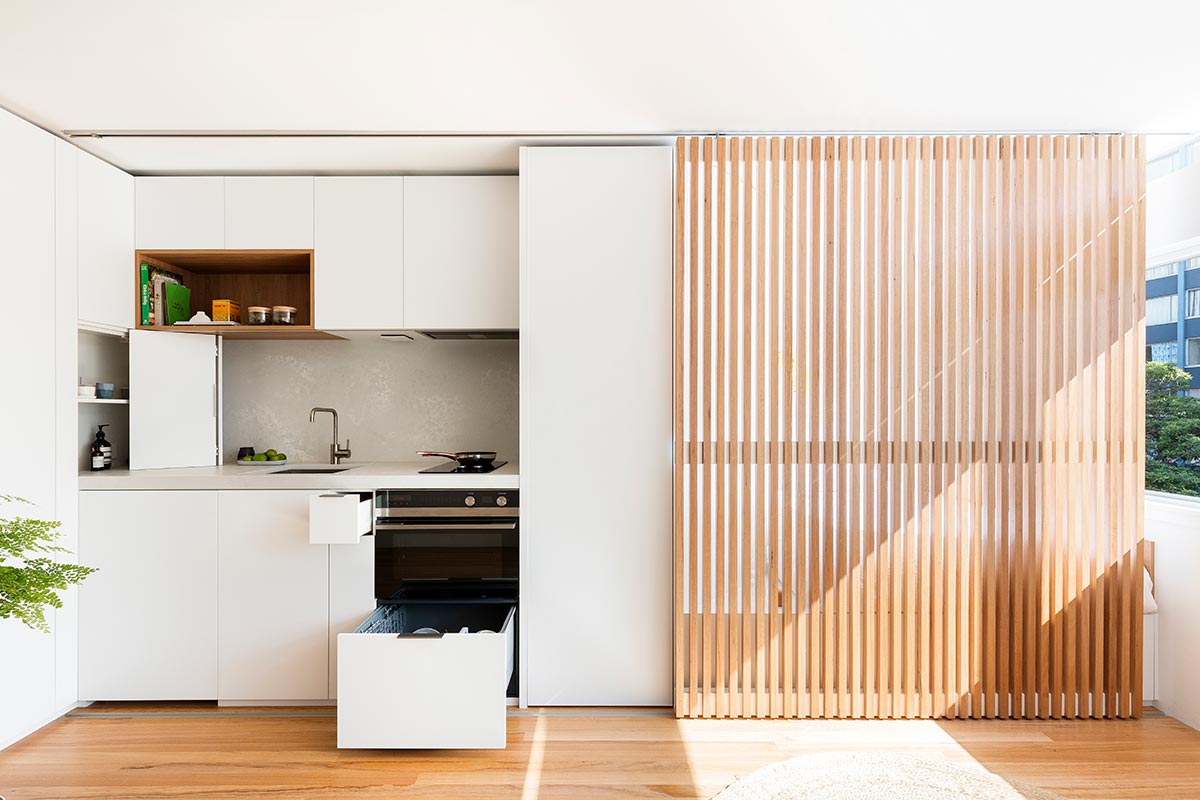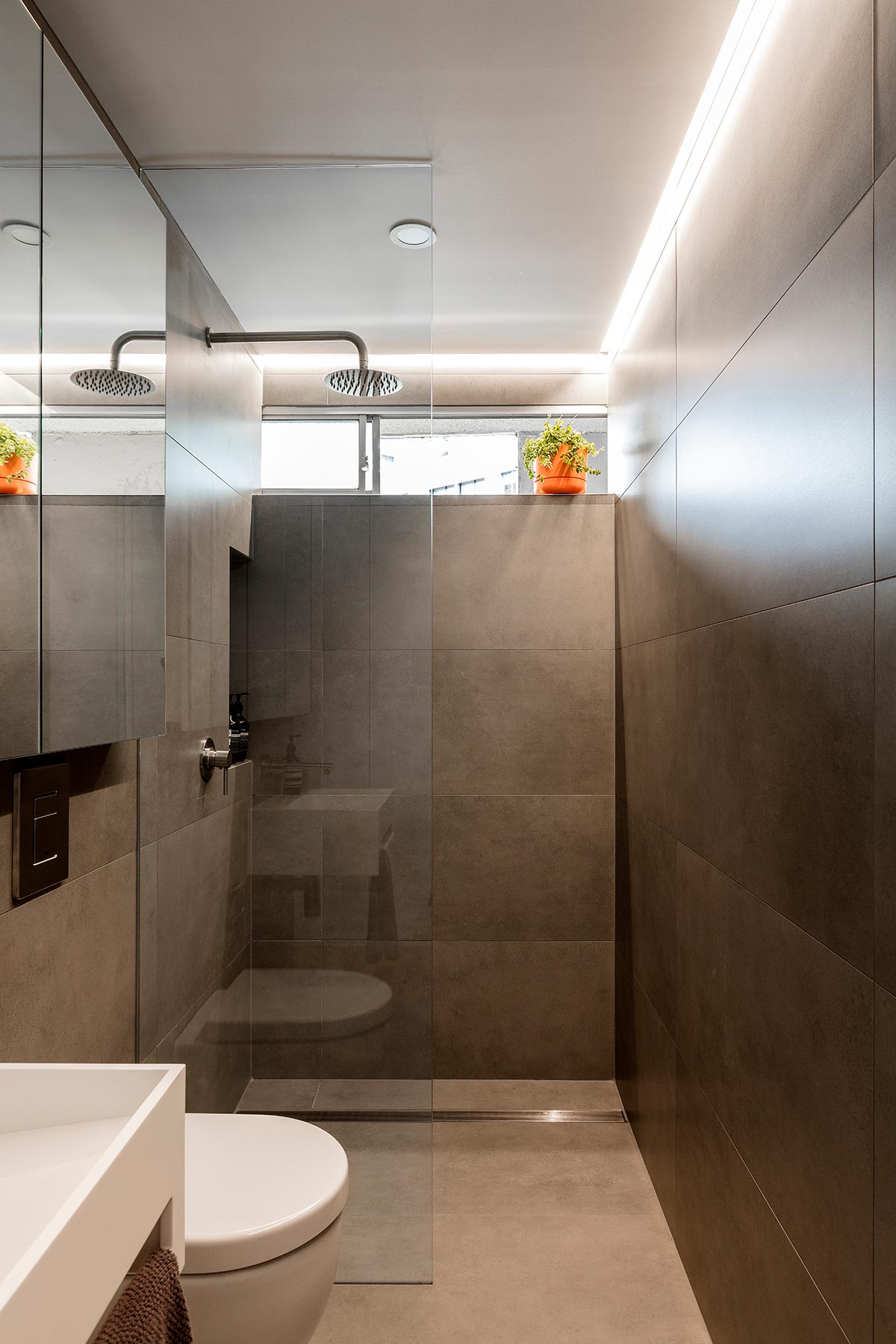 One of the best features of the Boneca apartment is the customizable design that caters to the owner's space preferences and needs for maximum practicality. A wooden sliding panel is a wise and innovative feature that could separate a makeshift or easy to install a single bed in a space near the glass window adjacent to the living zone. It creates an illusion of space and provides privacy at the same time. It could also conceal the kitchen sink and cooking area when you open the sliding door to show the bed space.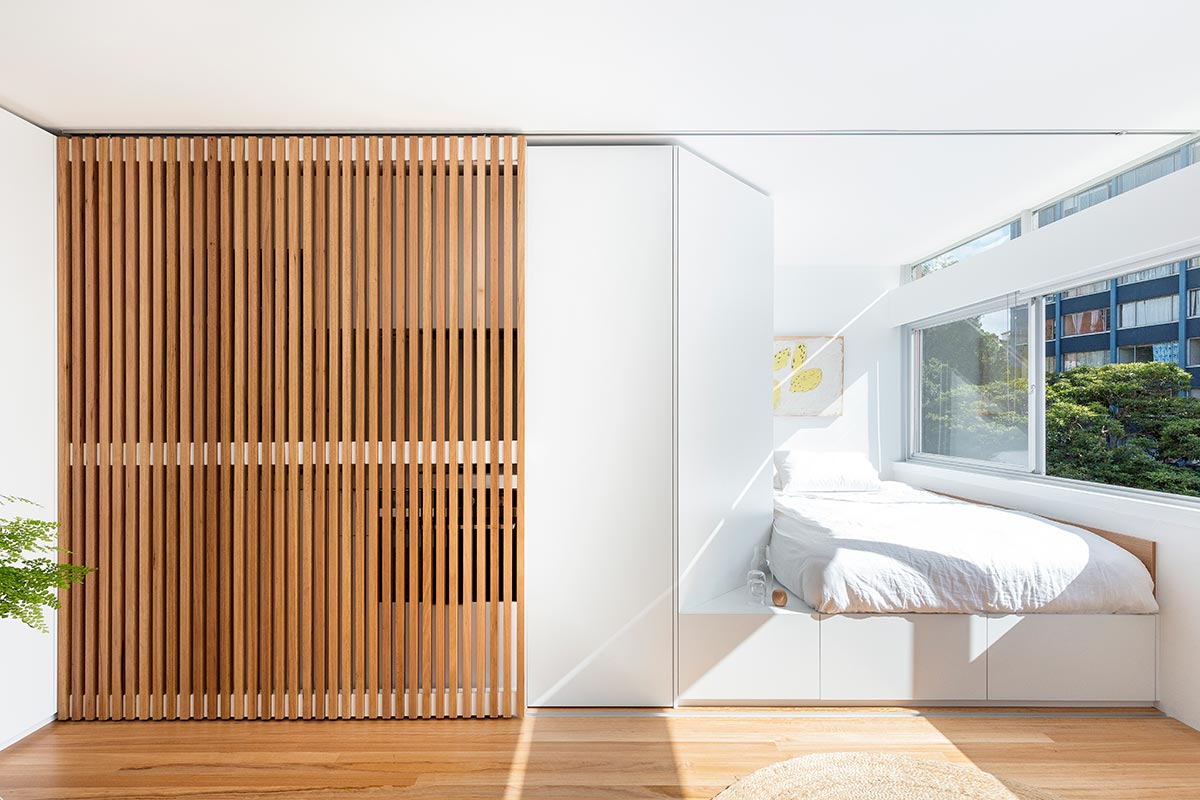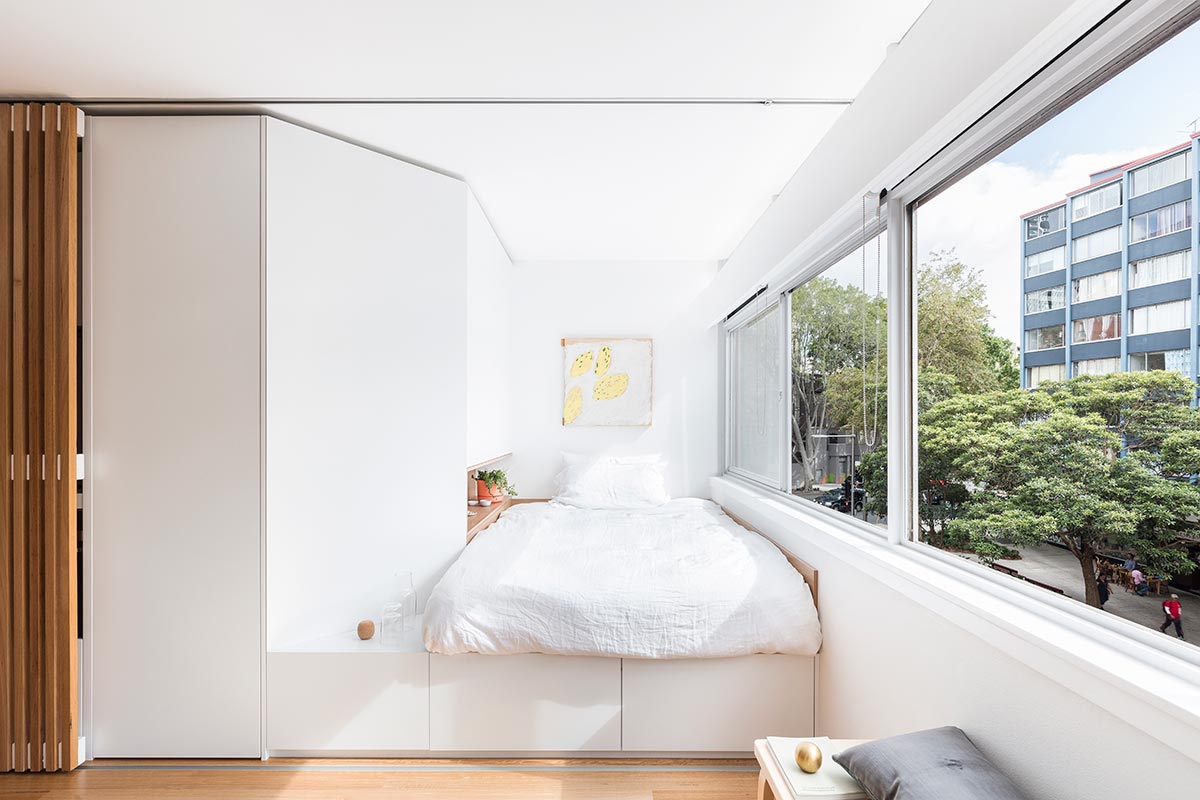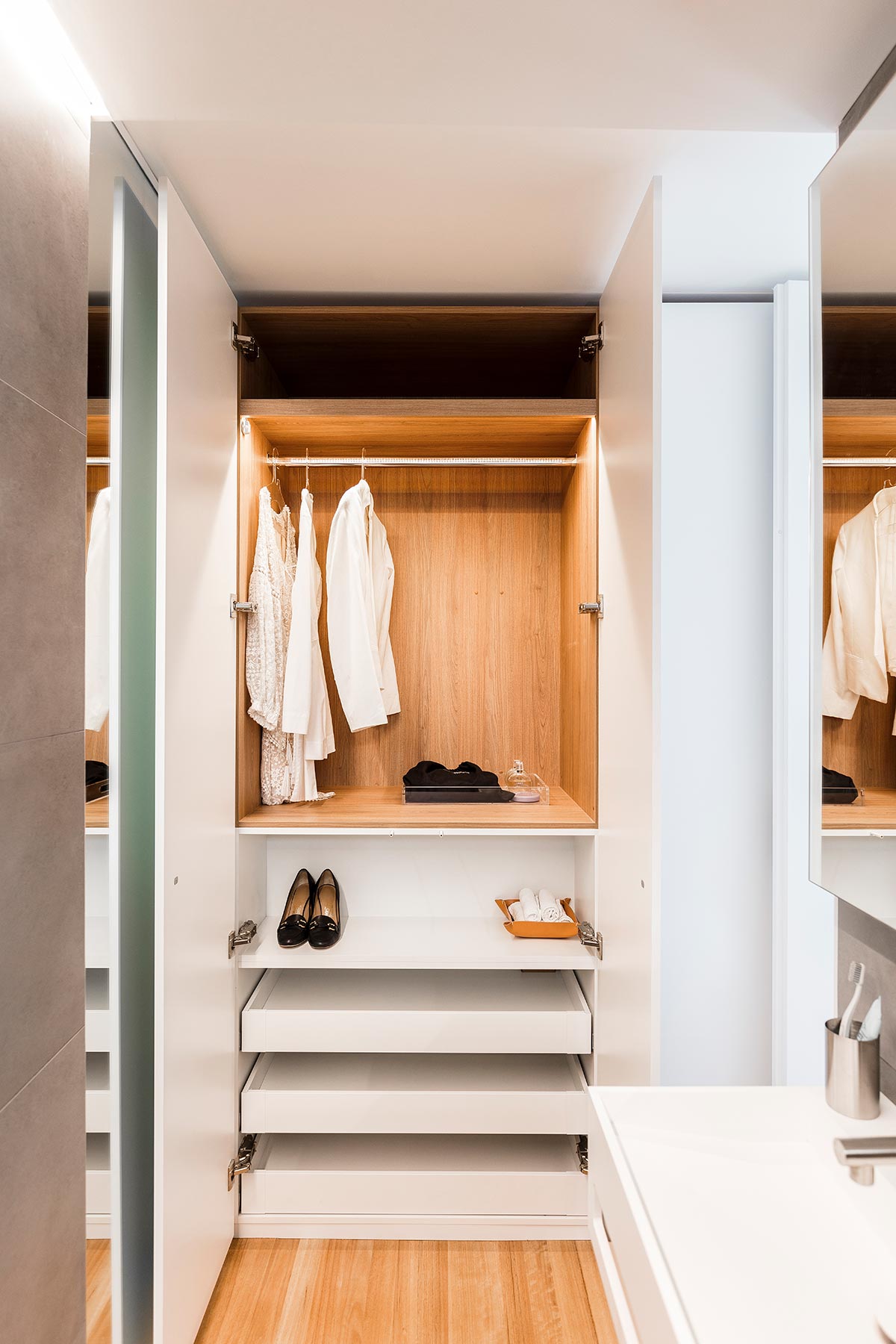 Photography by Tom Ferguson.